Days on the Water: 4
Who we fished with: friends/clients
Where we fished:Lower Niagara
What we caught: smallmouth bass, lake trout
Tactics: live bait, beads, Mr. Twisters
Commentary
Observations from the Water – this Past Week (8-14 Nov)
Short but fun week! Through Thursday, conditions were ideal – partly cloudy, minimal winds, mild temperatures. Then – Mother Nature decided to end her streak of ideal conditions with some rain, snow, and a lot of big wind. Lake Erie has been kicking up waves close to 10' near daily since midday Friday. Last I checked, the river picked up a lot of stain throughout all the chaos.
The days we were on the water, the lower Niagara was in peak foliage and the trout and bass and were on the feed. The tactics have been the norm for this time of year – bottom bouncing beads and white Mr. Twisters for the trout and dragging bait for the smallmouth bass. Chartreuse beads, white grubs, and golden shiners have been the ticket. Hook ups have been occurring on every drift.
Action was consistent, but I still haven't landed a brown trout or steelhead. A few of my colleagues have made sporadic connections with these fish but nothing consistent…yet. It's only a matter of time before that bite turns on. The water temperature (53 degrees) is a little warm compared to historical averages for this time of year, but not by much (it was 53 degrees this time last year). With all the wind and cold we've had lately; temperatures should drop into that sweet spot soon.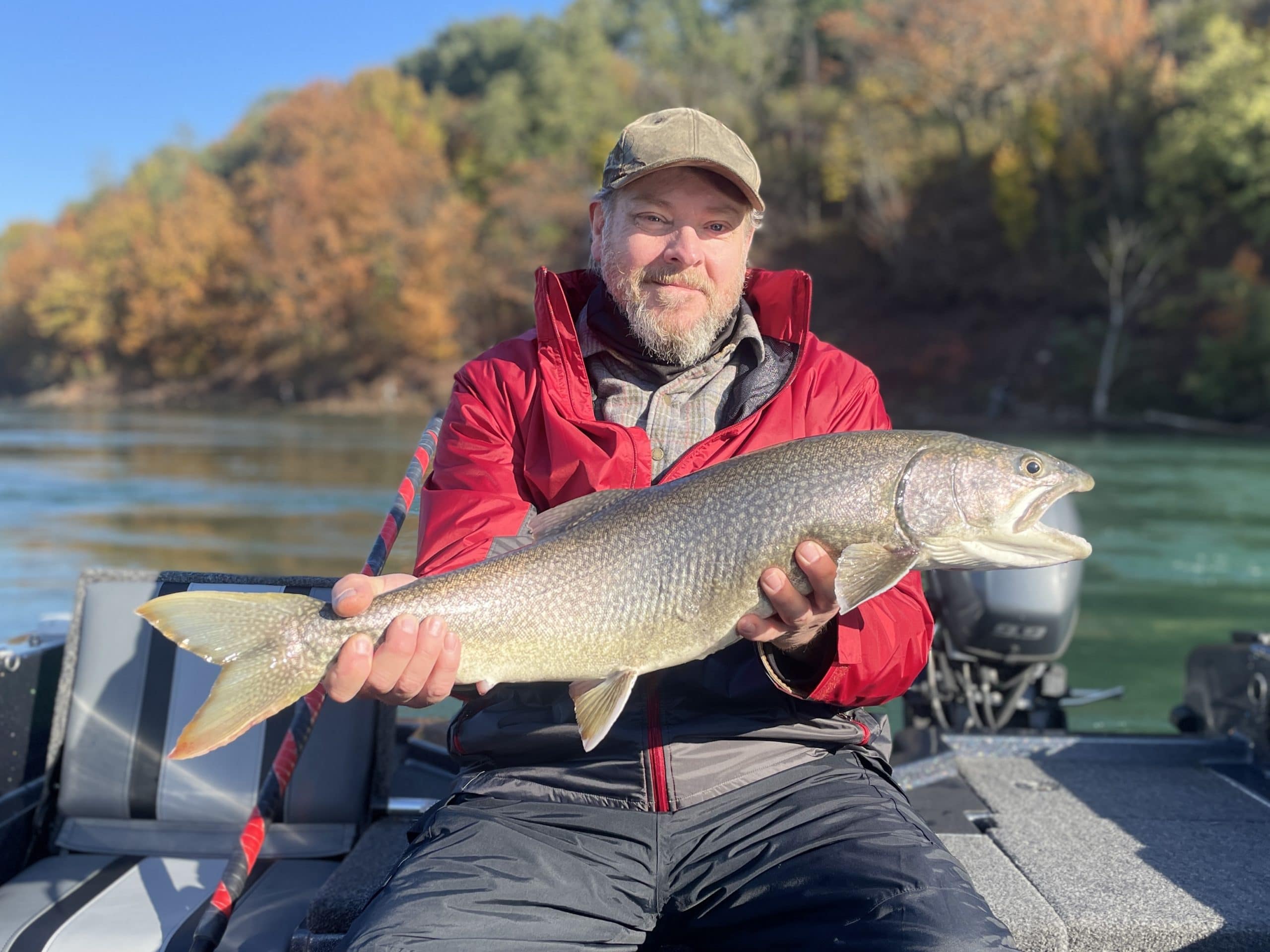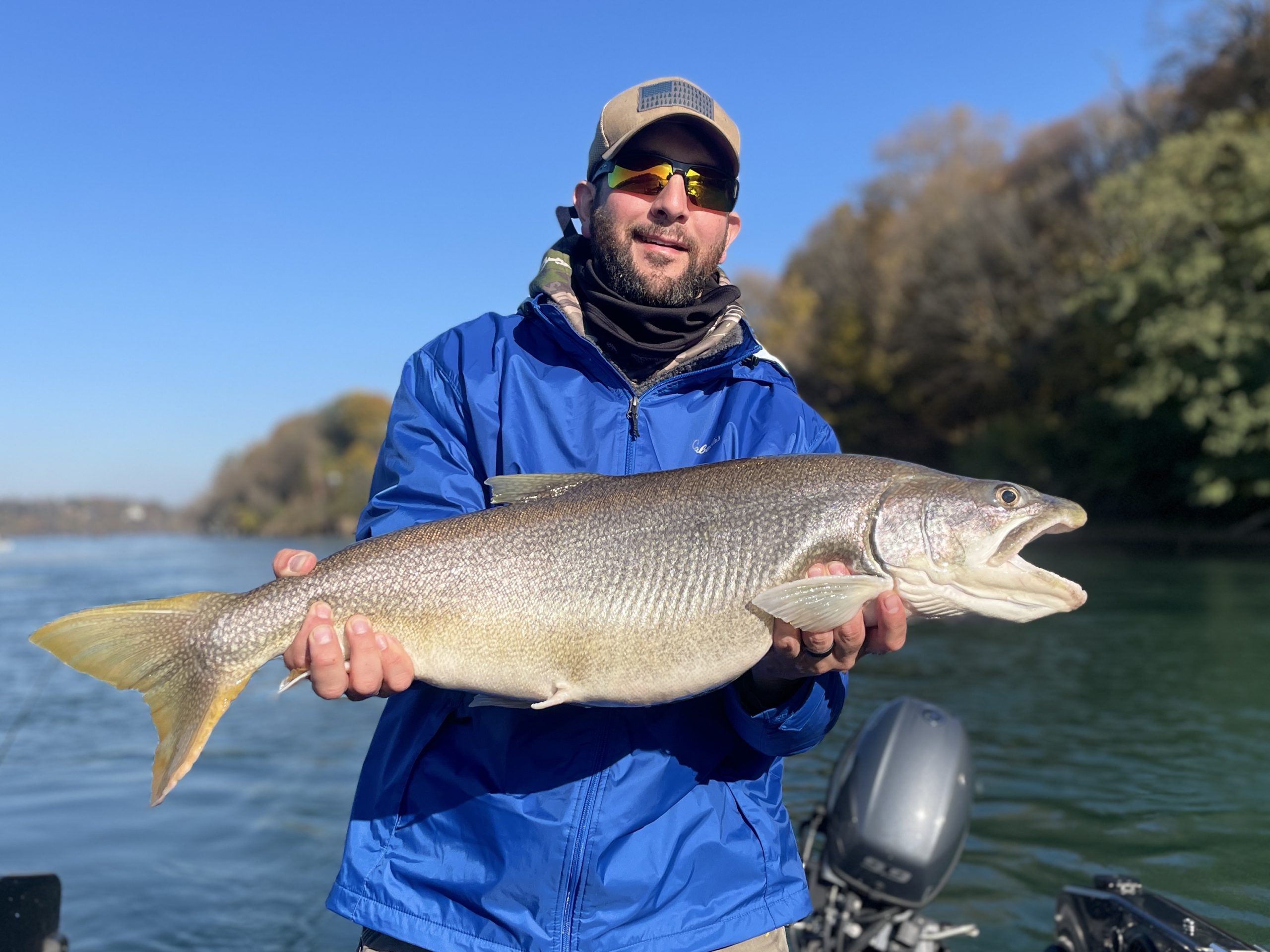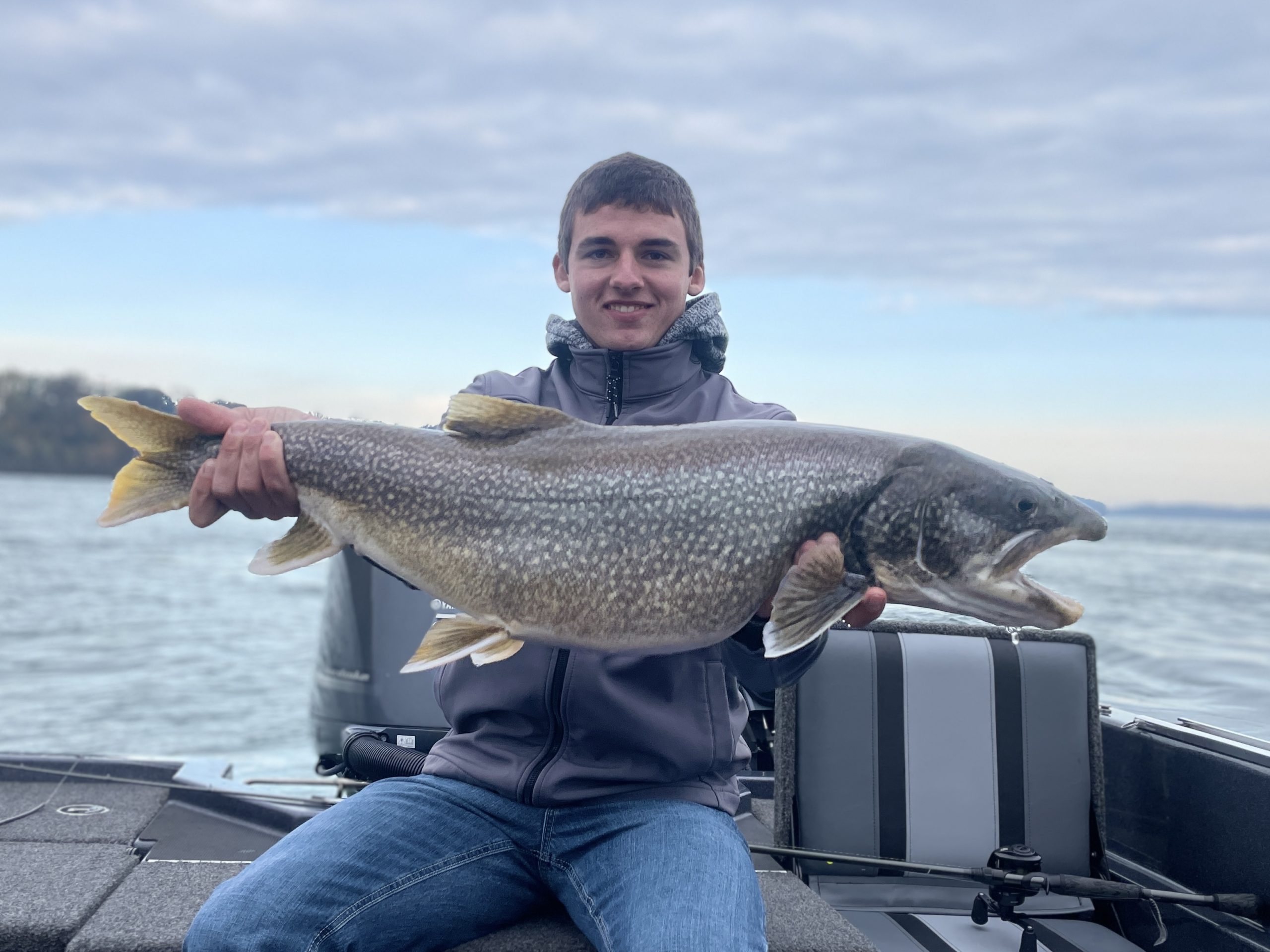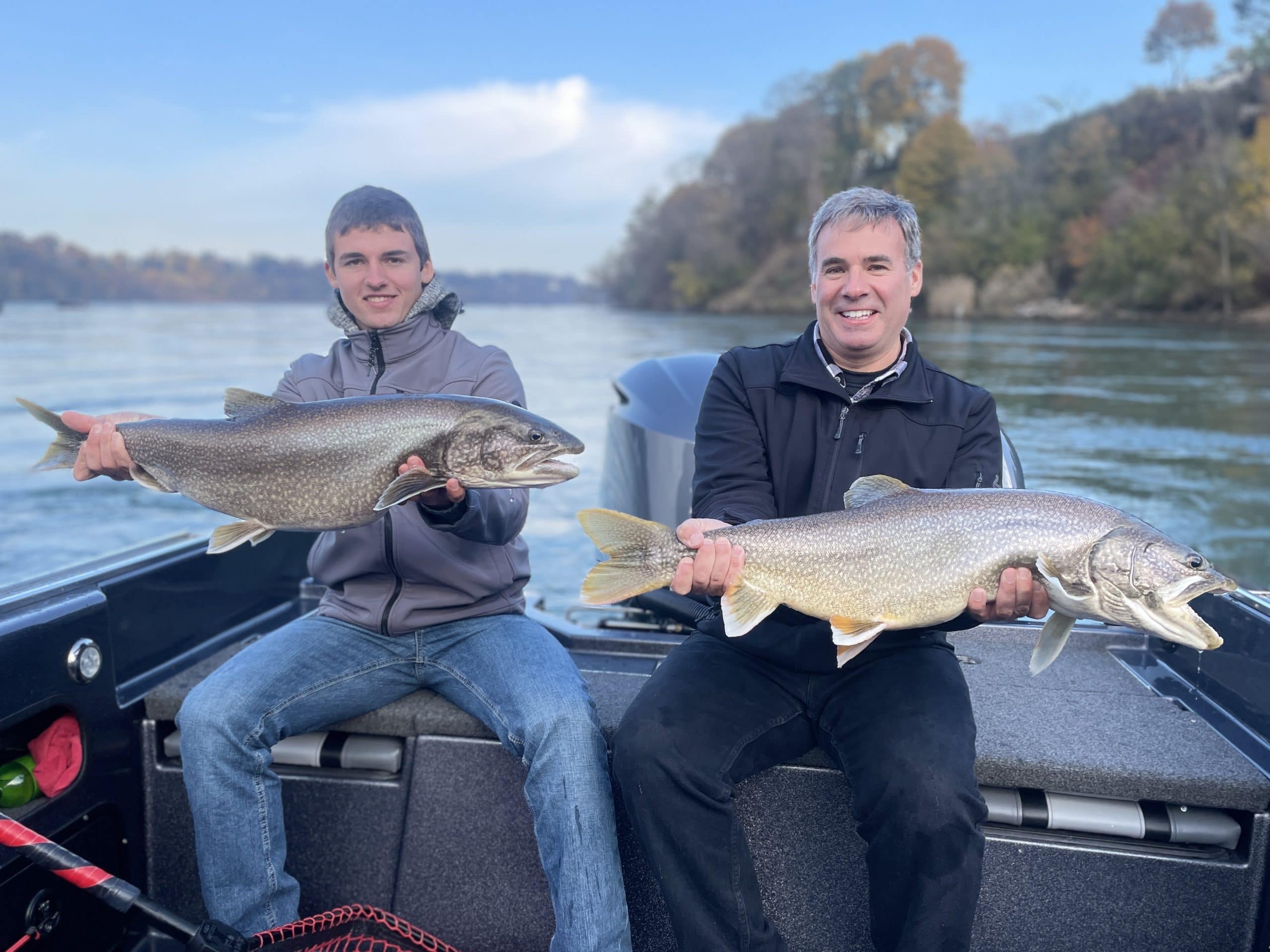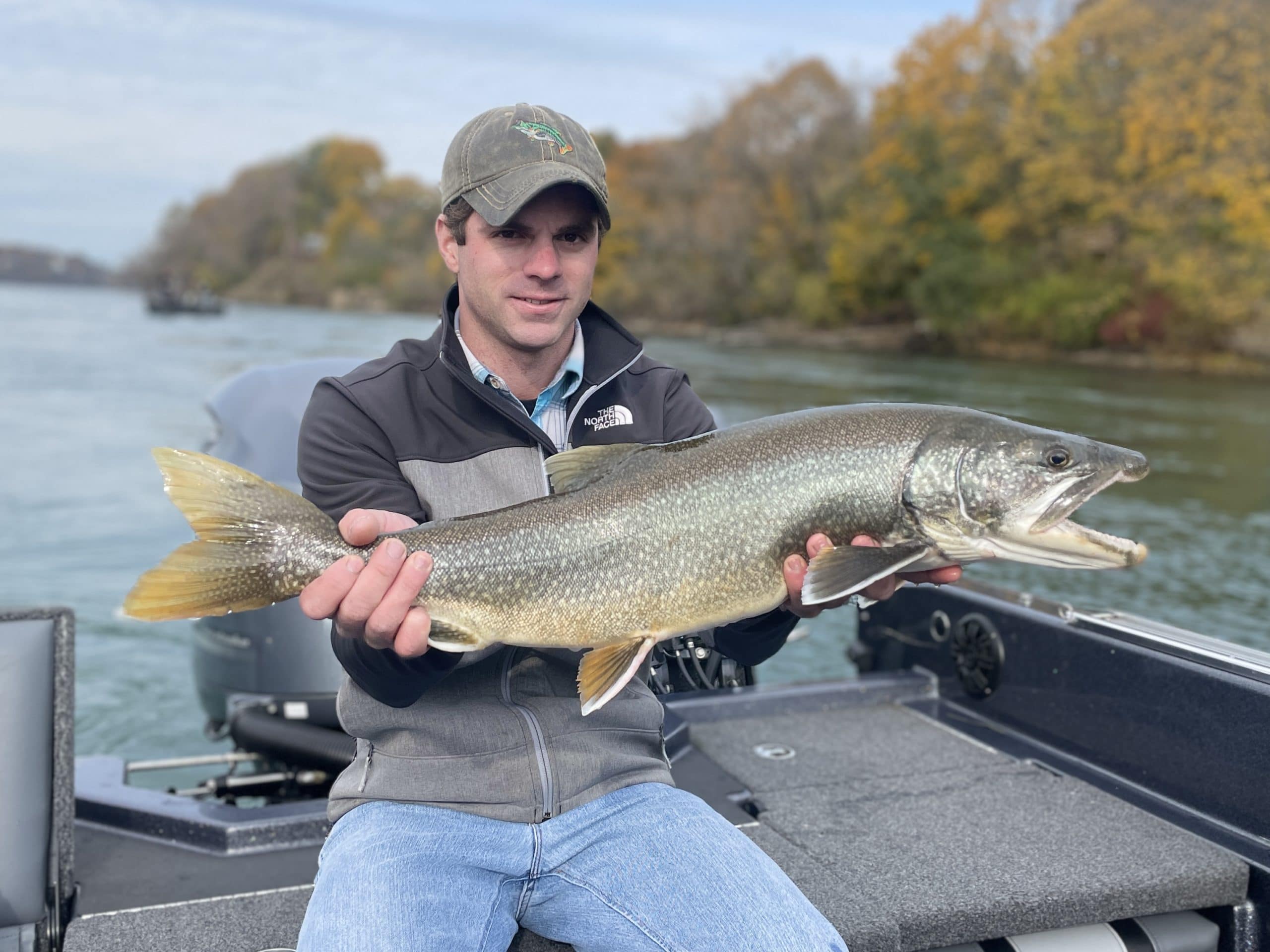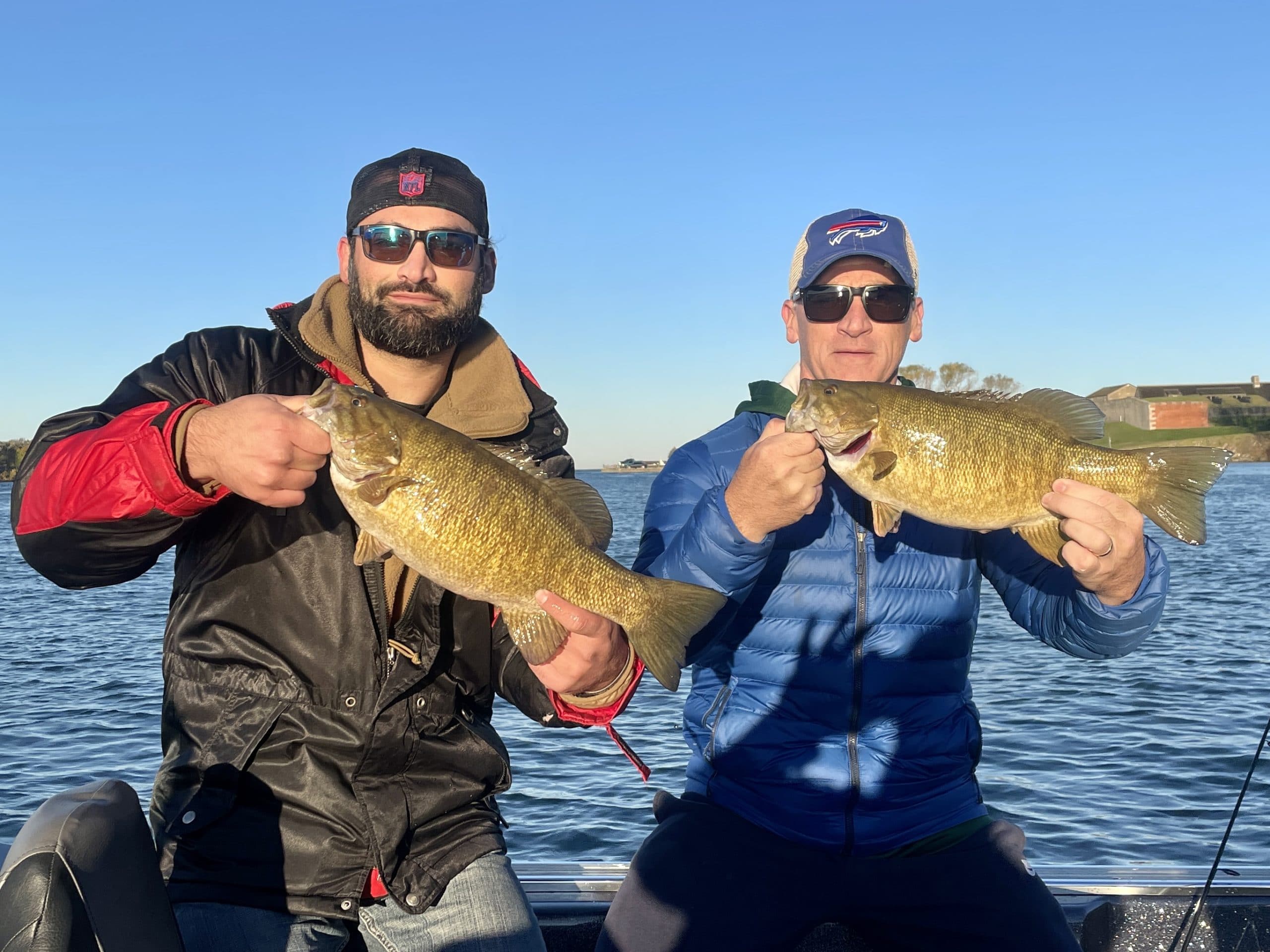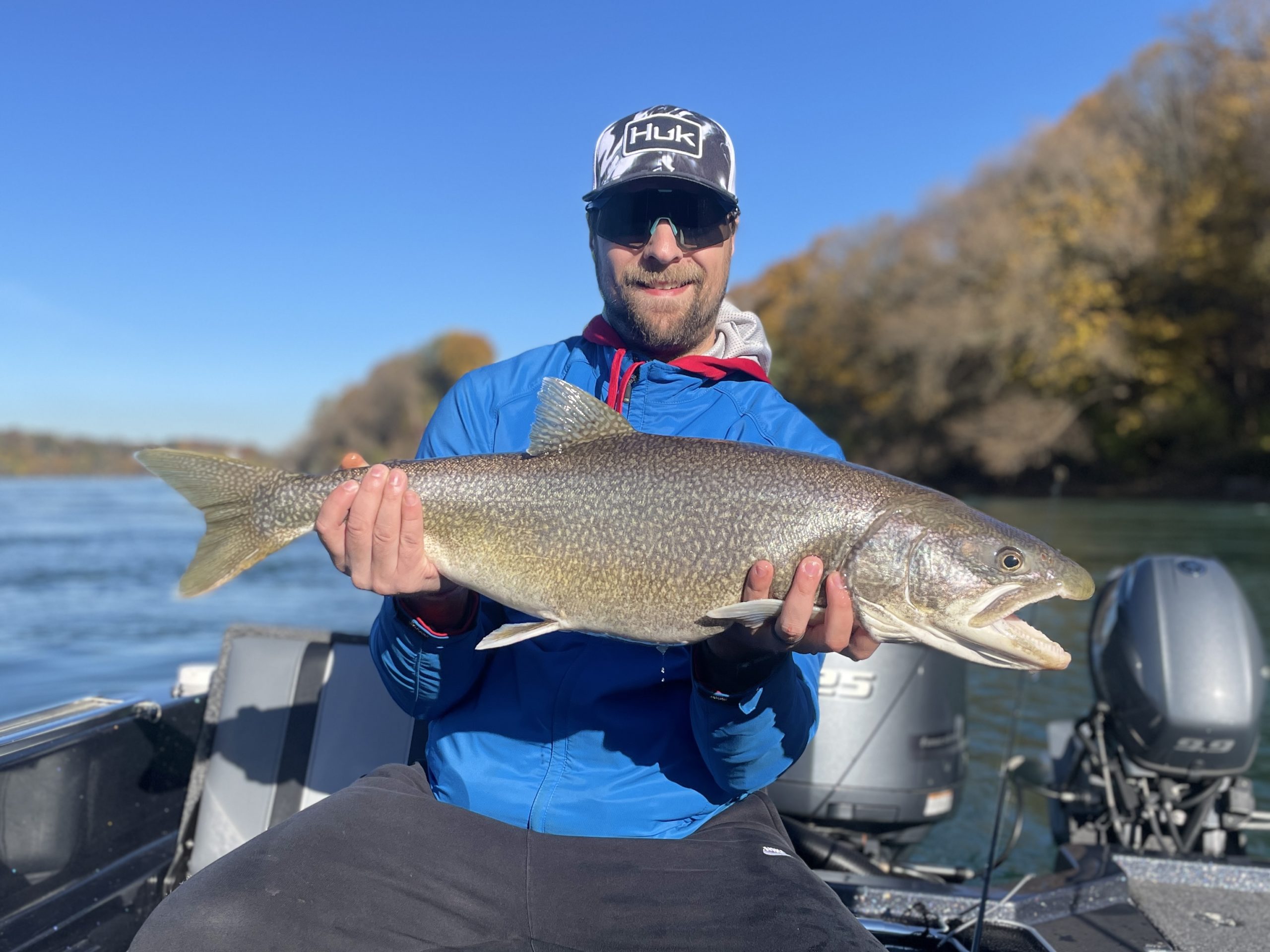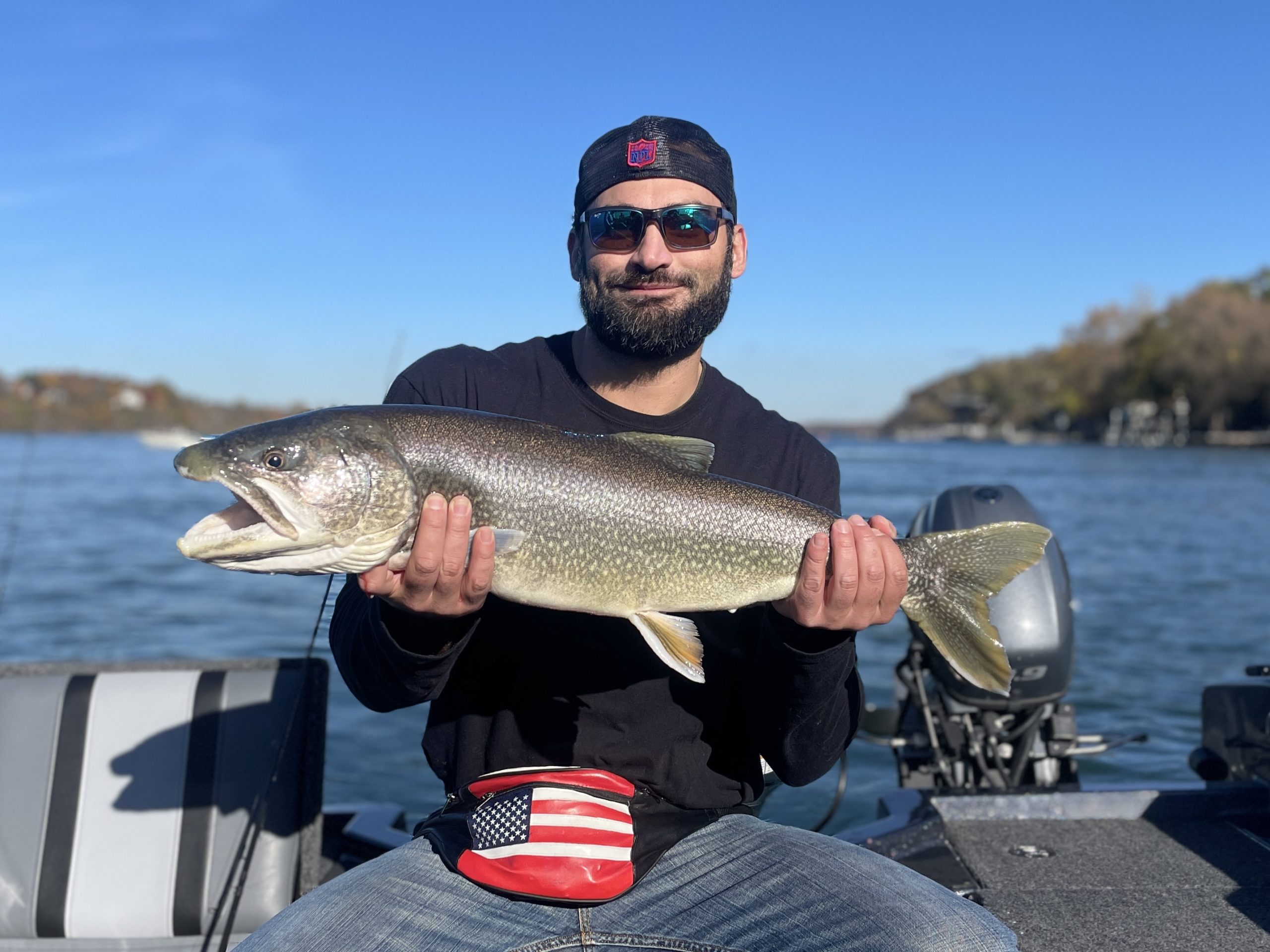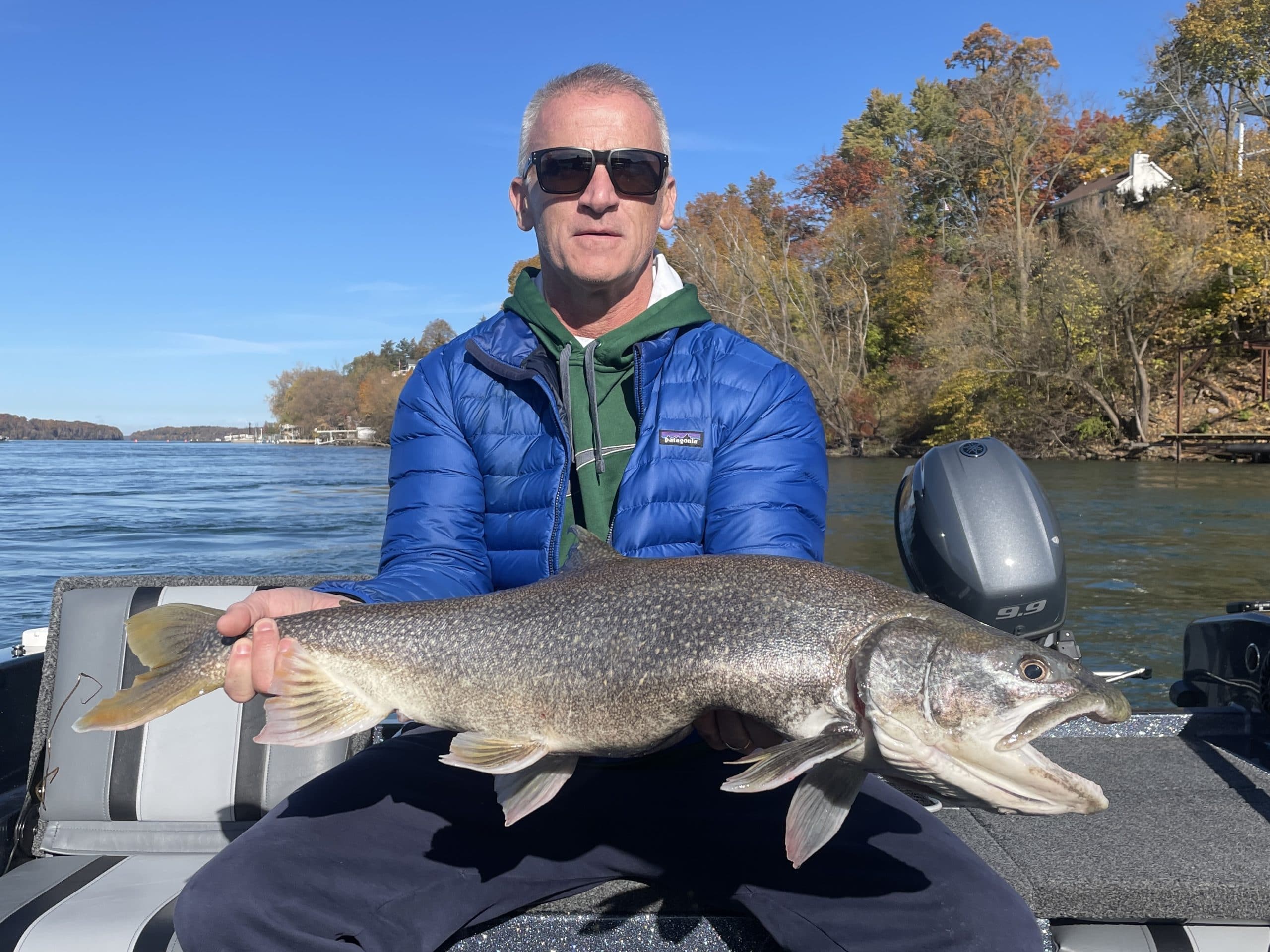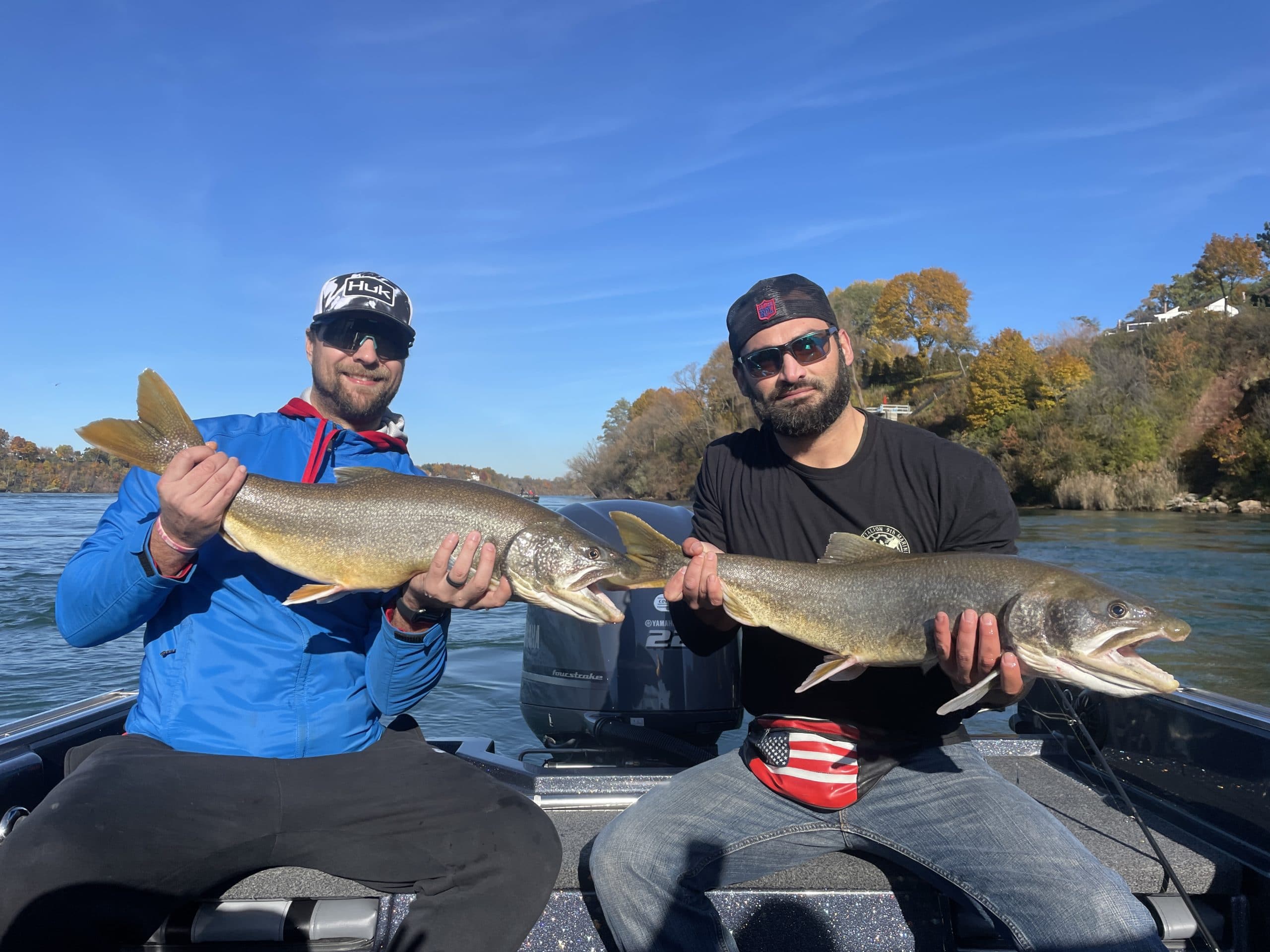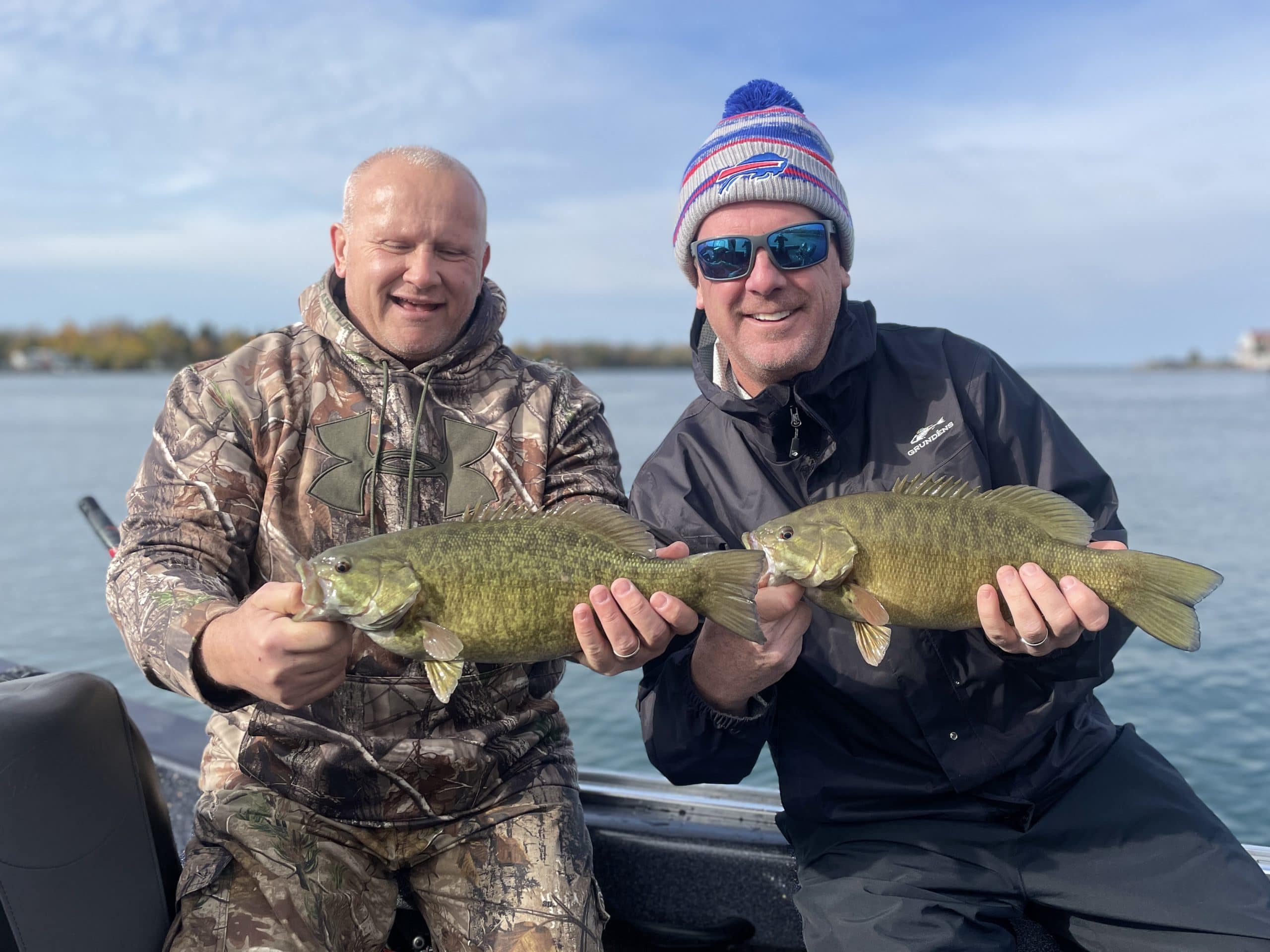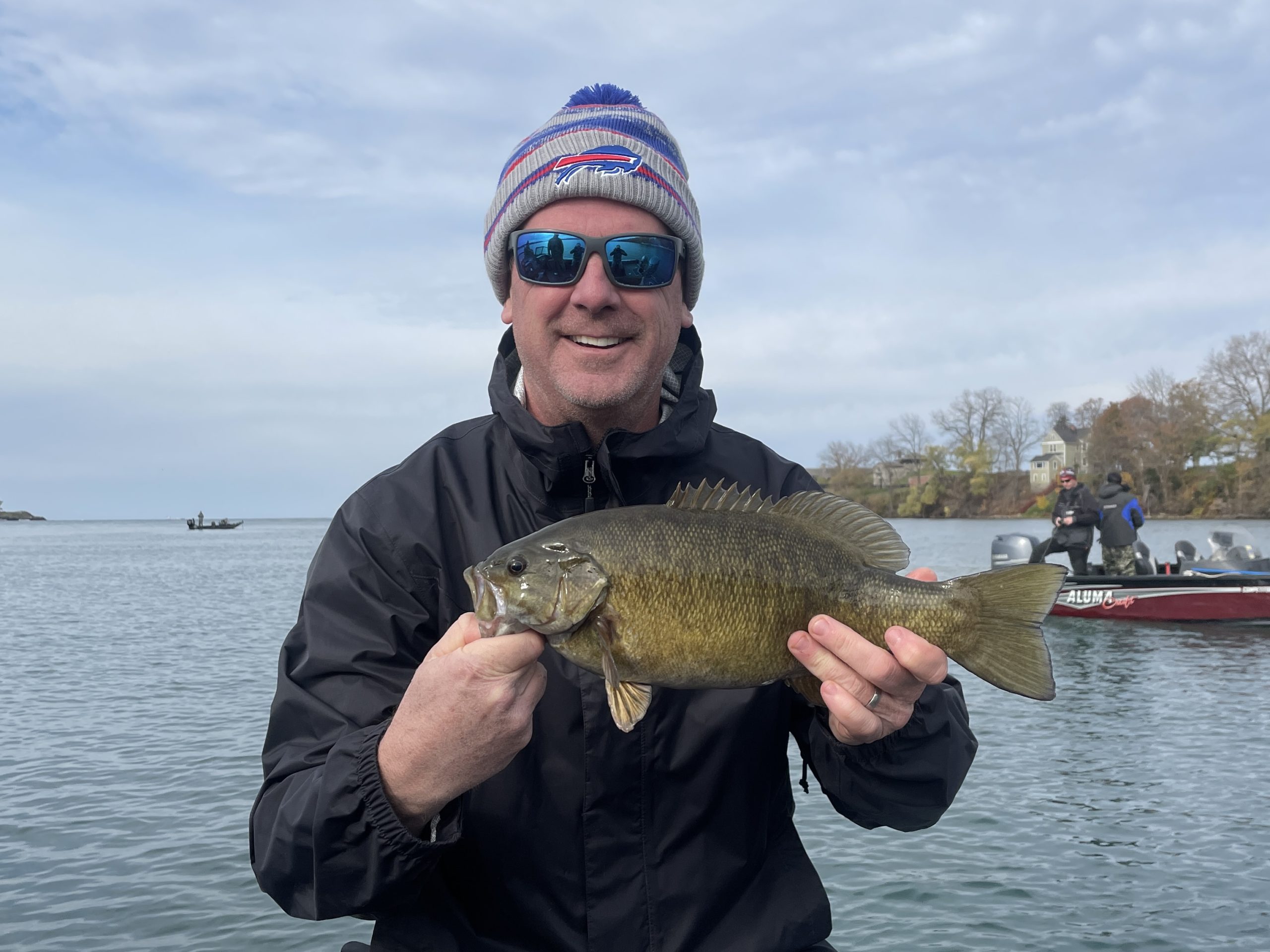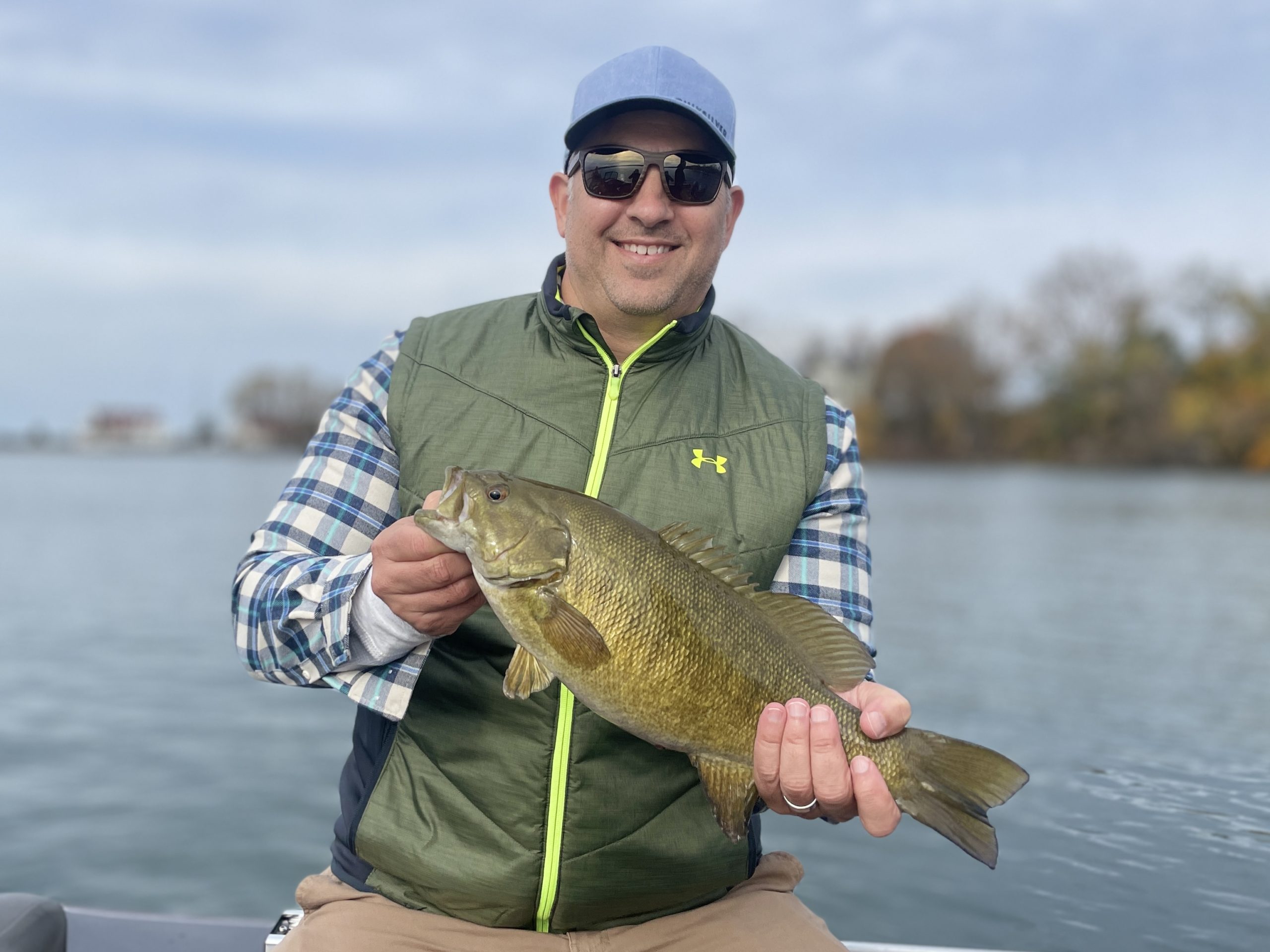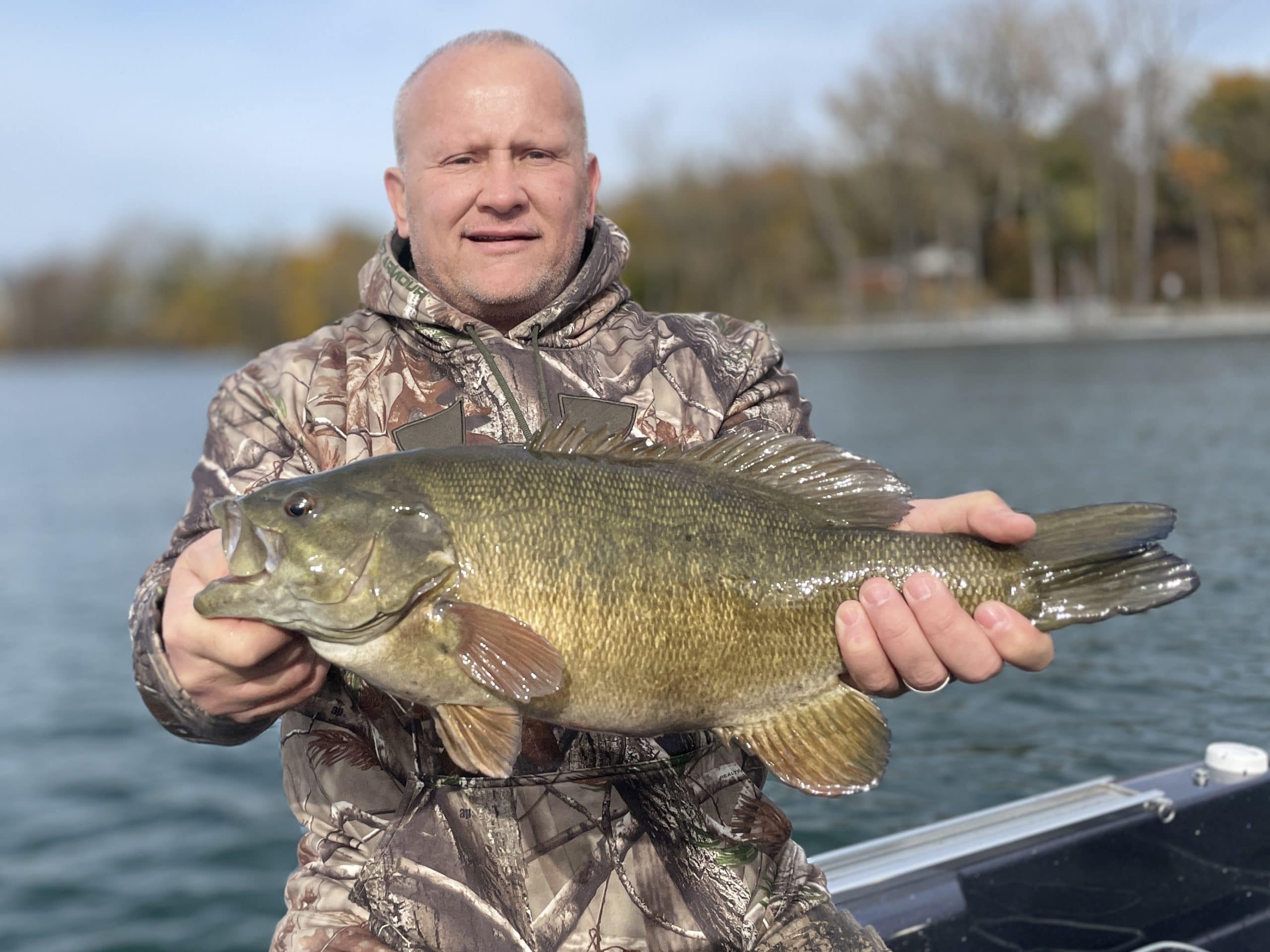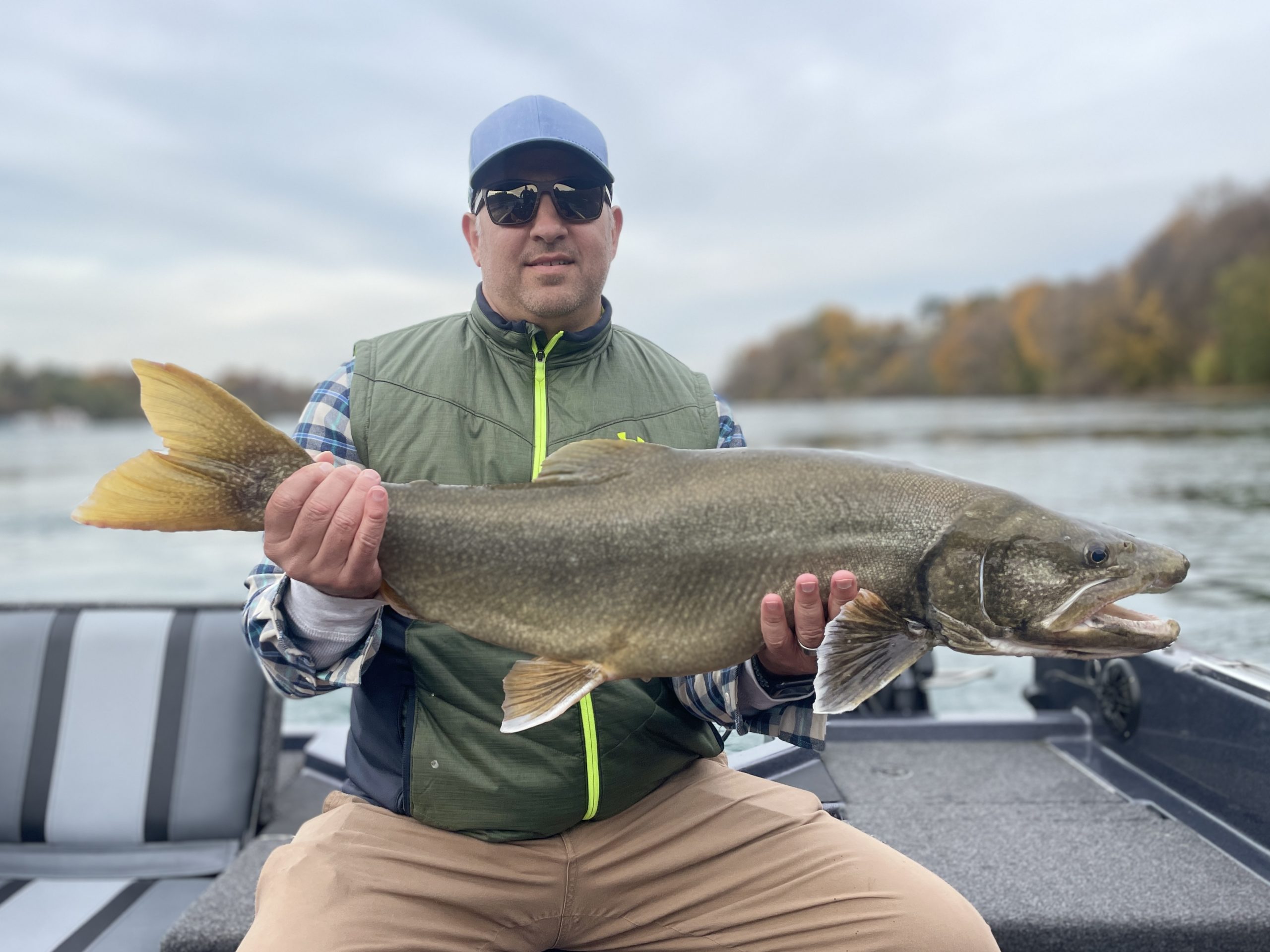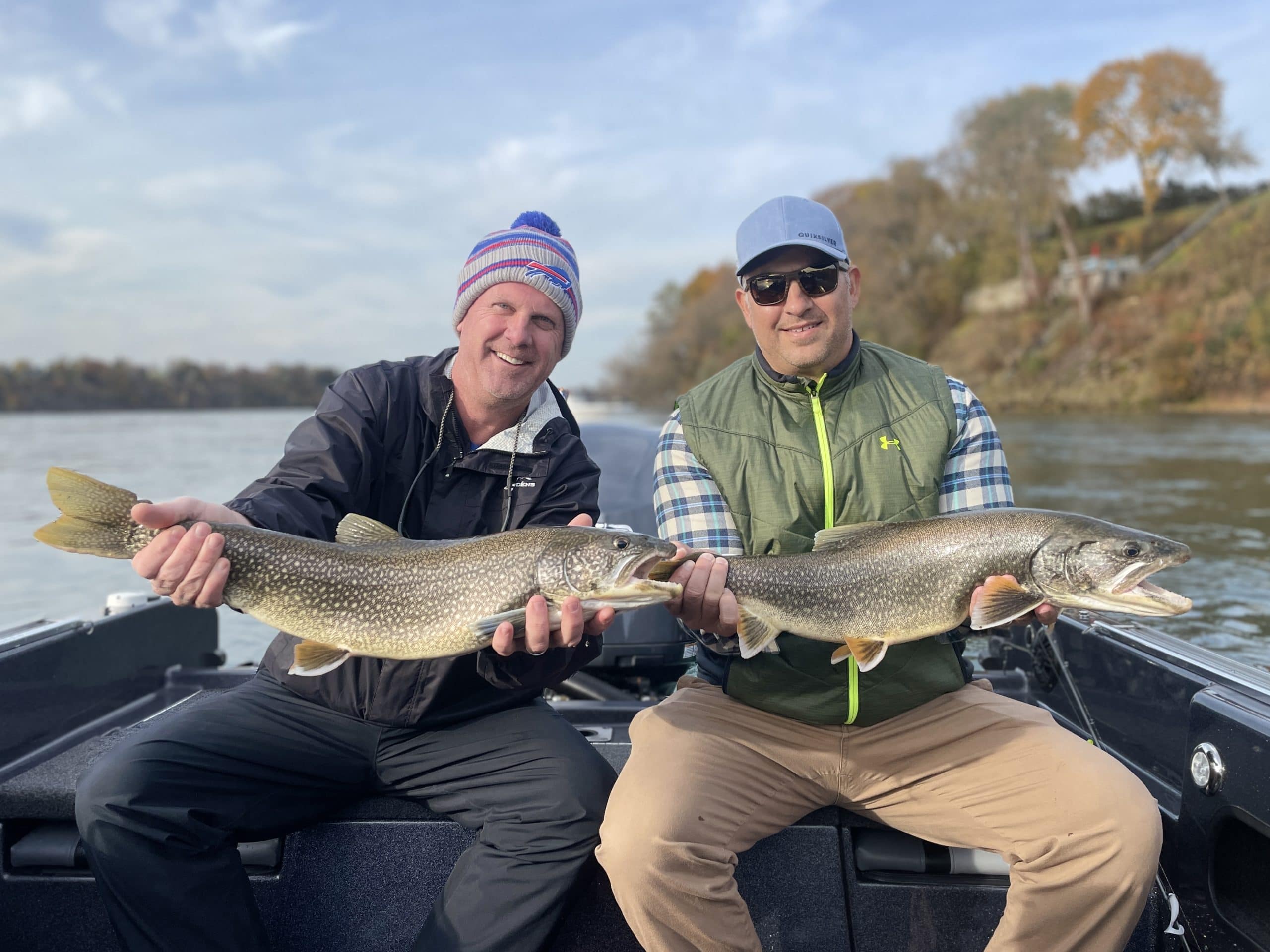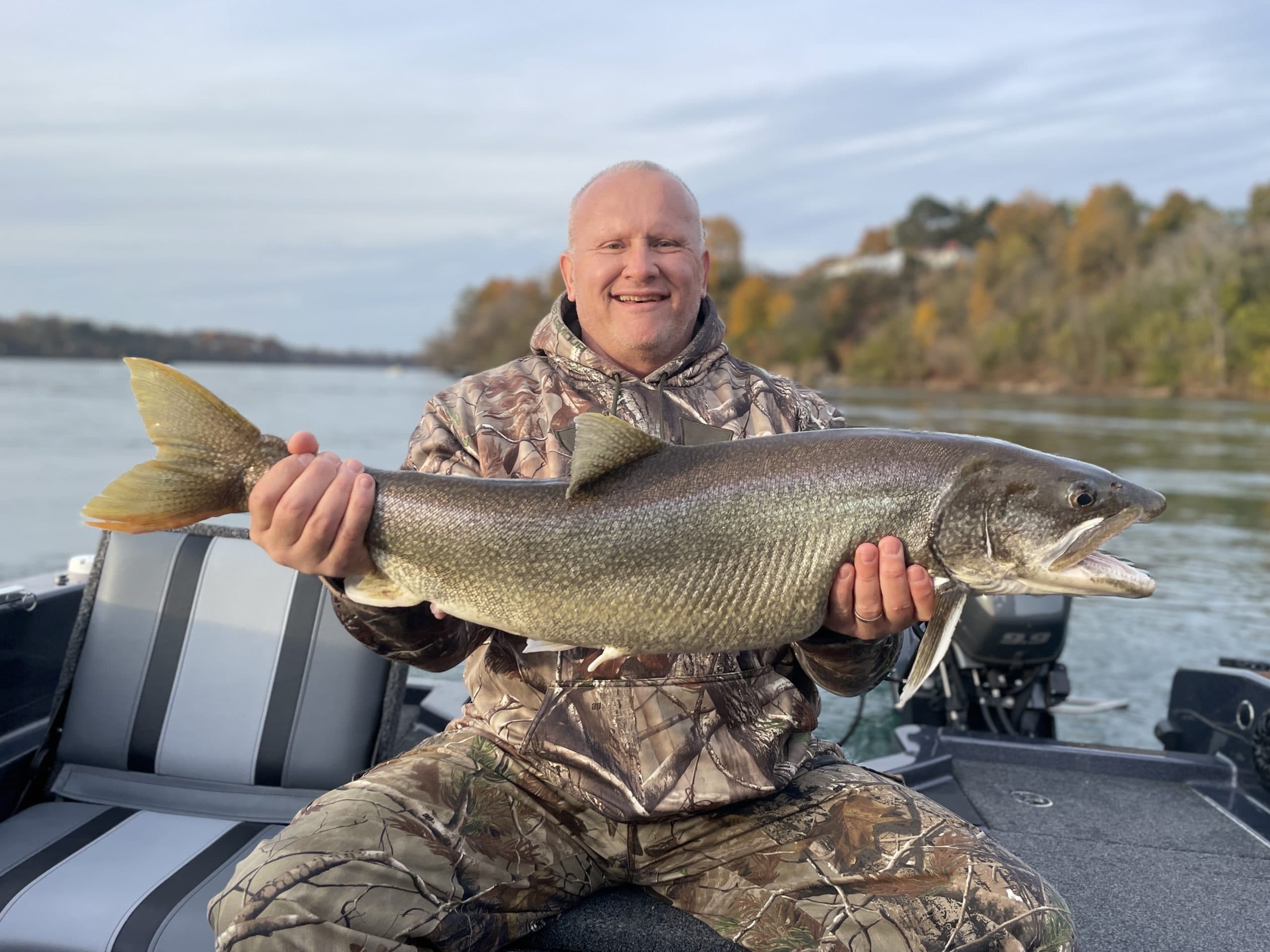 Looking Forward (8-14 Nov )
The forecast for this upcoming week is dicey once again. As per usual, it's calling for a lot of wind, cold temperatures, and some precipitation – classic fall, "transition," weather. Glory favors the bold that fish through it (well, if the color of the water remains favorable).
Quick note on water color this time of year – waves on Lake Erie are the primary factor that effects clarity. Couple things to note:
– As the temperature drops, water becomes denser (think about it this way, when it get's to 32 degrees, water is so dense it hardens into ice).
– The denser water gets, the longer it holds sediment.
– Big waves on Erie kick up a lot of sediment.
– Big waves on Lake Erie + cold water = muddy conditions for awhile
I don't know when things will clear up – hopefully by Tuesday or Wednesday morning. If it does clear by then, it'll likely gain more mud in the days following as it's calling for big winds/waves come Wednesday afternoon – Friday morning. Bottom line, there will be some last minute calls throughout the week – flexibility is key. Once all this passes, I'm betting there will be an excellent brown trout and steelhead bite waiting for us. We hope to see you out there.
Stay healthy my friends – mentally and physically,
Ryan