Days on the Water
: 6
Who we fished with
: friends, clients
Where we fished
:
Lower Niagara, Upper Niagara
What we caught
:
Lake Trout, Steelhead, Smallmouth Bass, Brown Trout
Tactics
: beads, artificial minnows
Commentary
This Past Week
Excellent week. Nearly every angler from this past week was a first timer on the Lower Niagara, and all performed admirably. That comment is worth a little clarification – the technique we employ to fish the Lower Niagara from the boat seems simple. All you need to do is push a button/flip a bail, drop the rig to the bottom, close the bail and wait for a bite. If it was only that simple.
Sure, getting your bait to the bottom is easy. What I quickly outlined above is how it's done. Keeping it down there, in the strike zone, and out of snags, is the hard part. Just a quick glance at the Lower Niagara River from any angle will clarify this point – complex/ever changing currents, massive boulders, and who knows how many tree limbs wedged on the bottom, are only a few of the challenges. Accomplishing this seemingly simple feat takes skill/a heavy dose of mindfulness. The only way to develop this is time on the water (plus, good instruction from a guide).
Once an angler develops the skills to fish the Lower Niagara from the boat, then it becomes "easy." Some of our clients noted that they finally started to "get it" in the last couple hours of the day…and when they did "get it," they caught fish at a steady rate. Getting to that point on your first day takes determination, a lot of patience, and a positive attitude. It also takes a guide that loves to talk, teach, and has the patience to laugh off every snag – I'm getting there.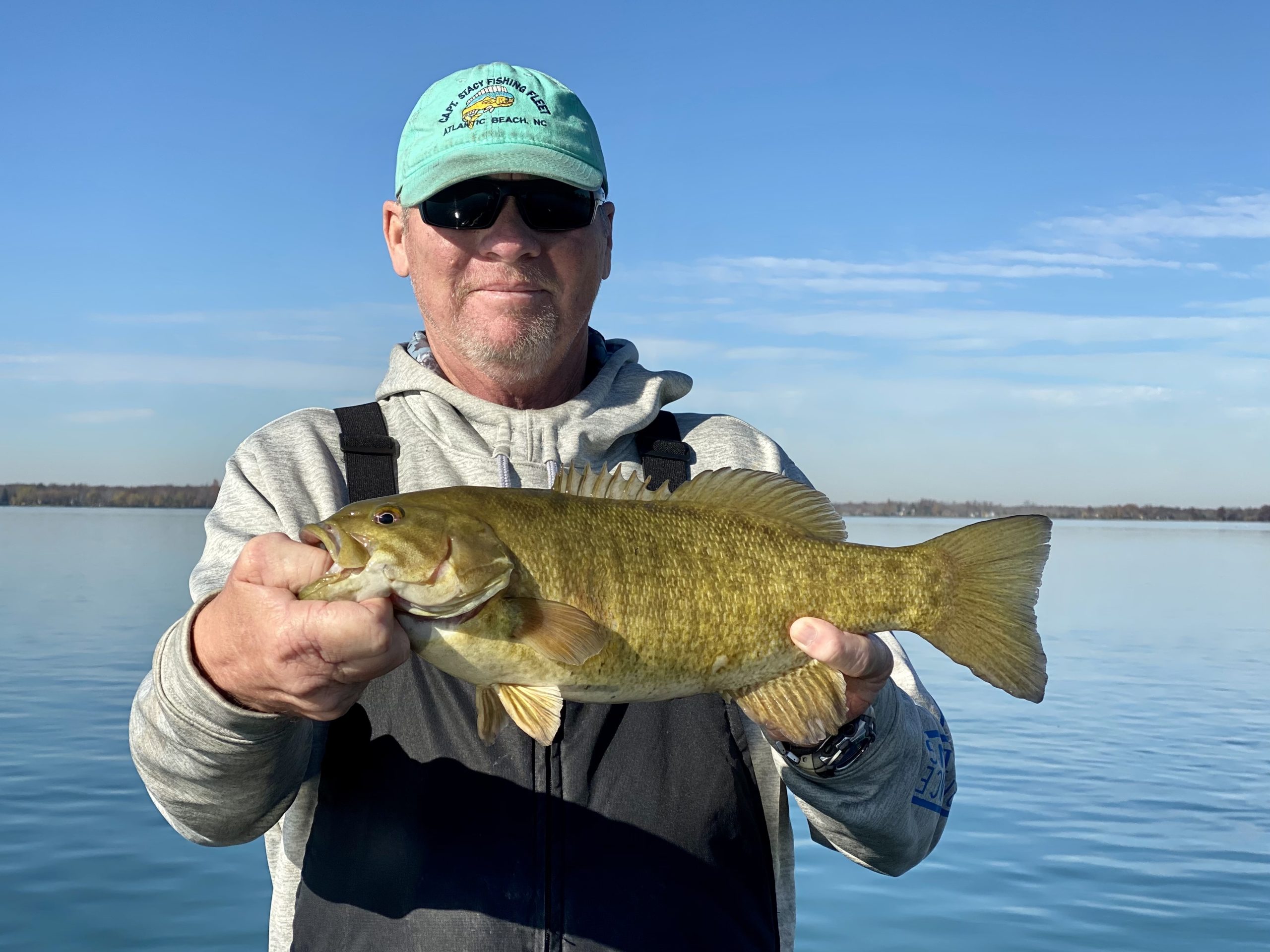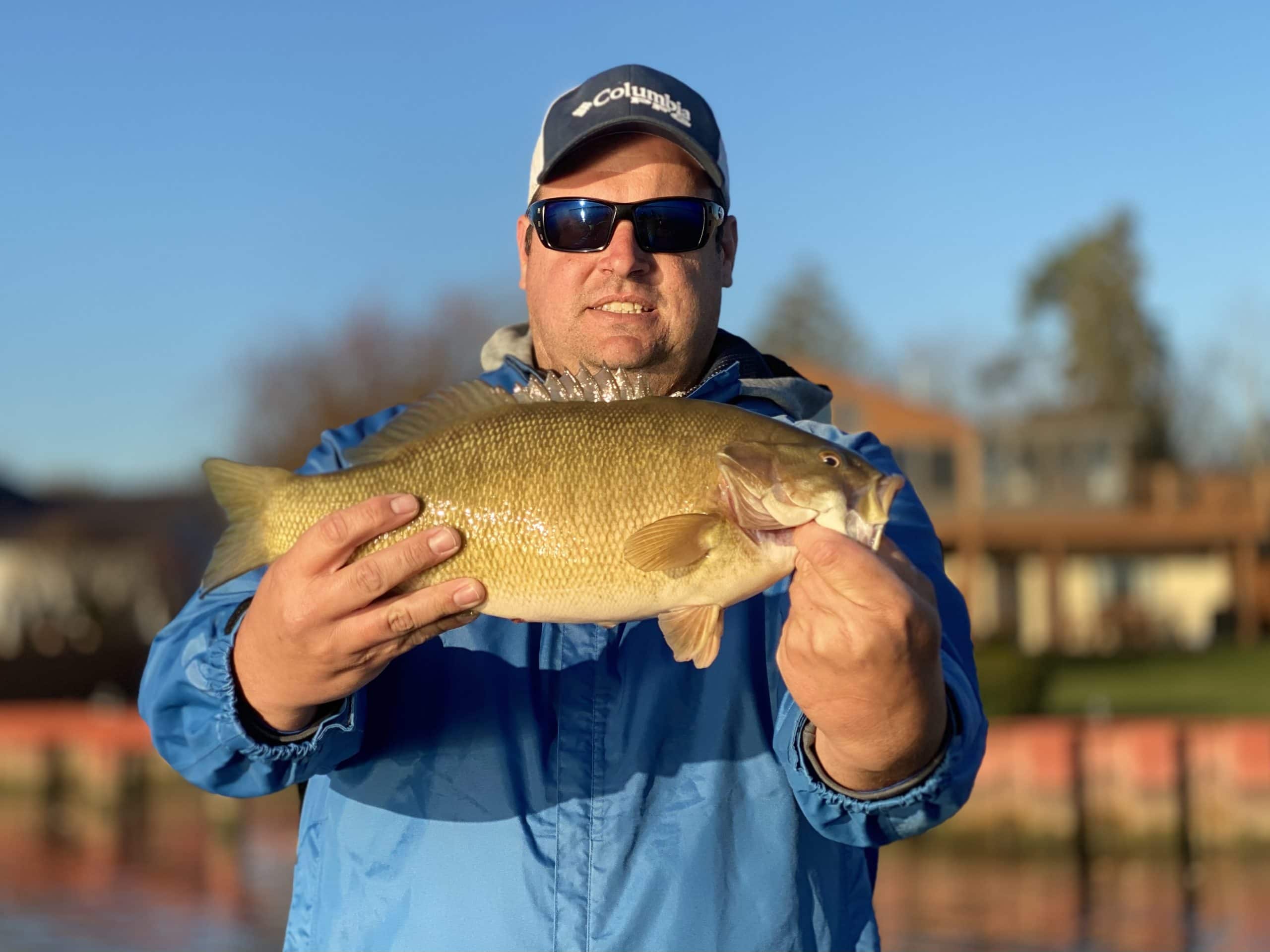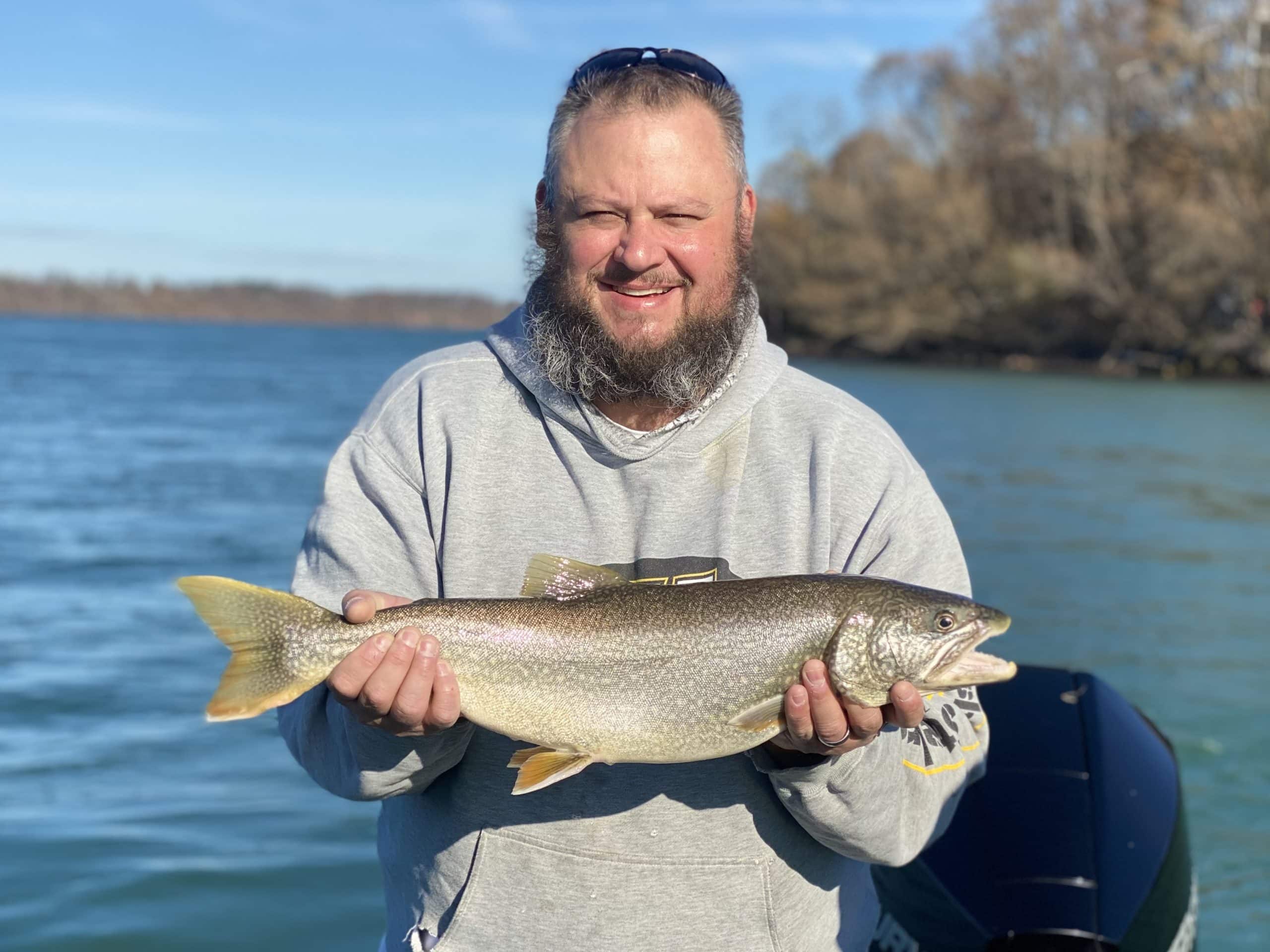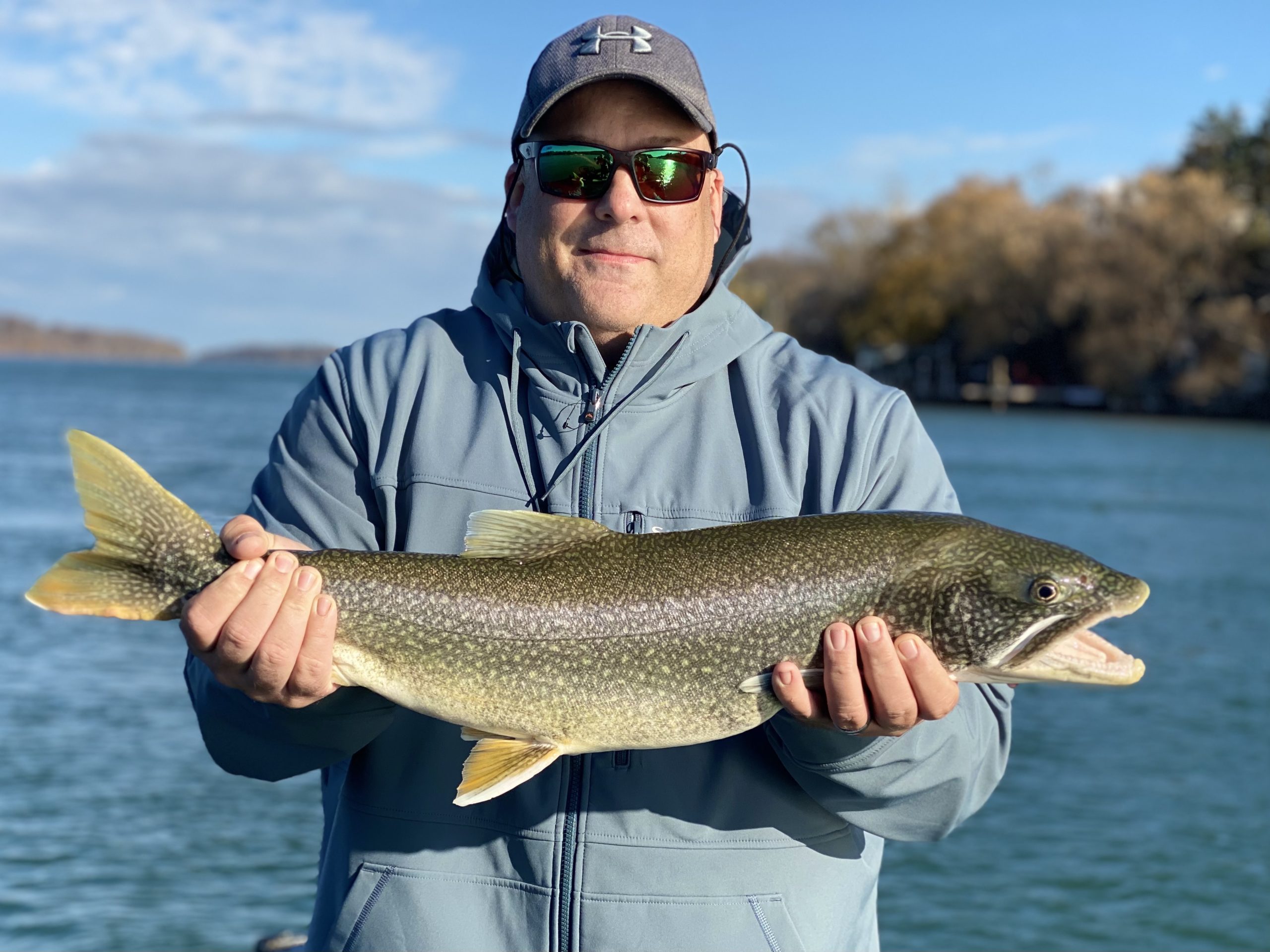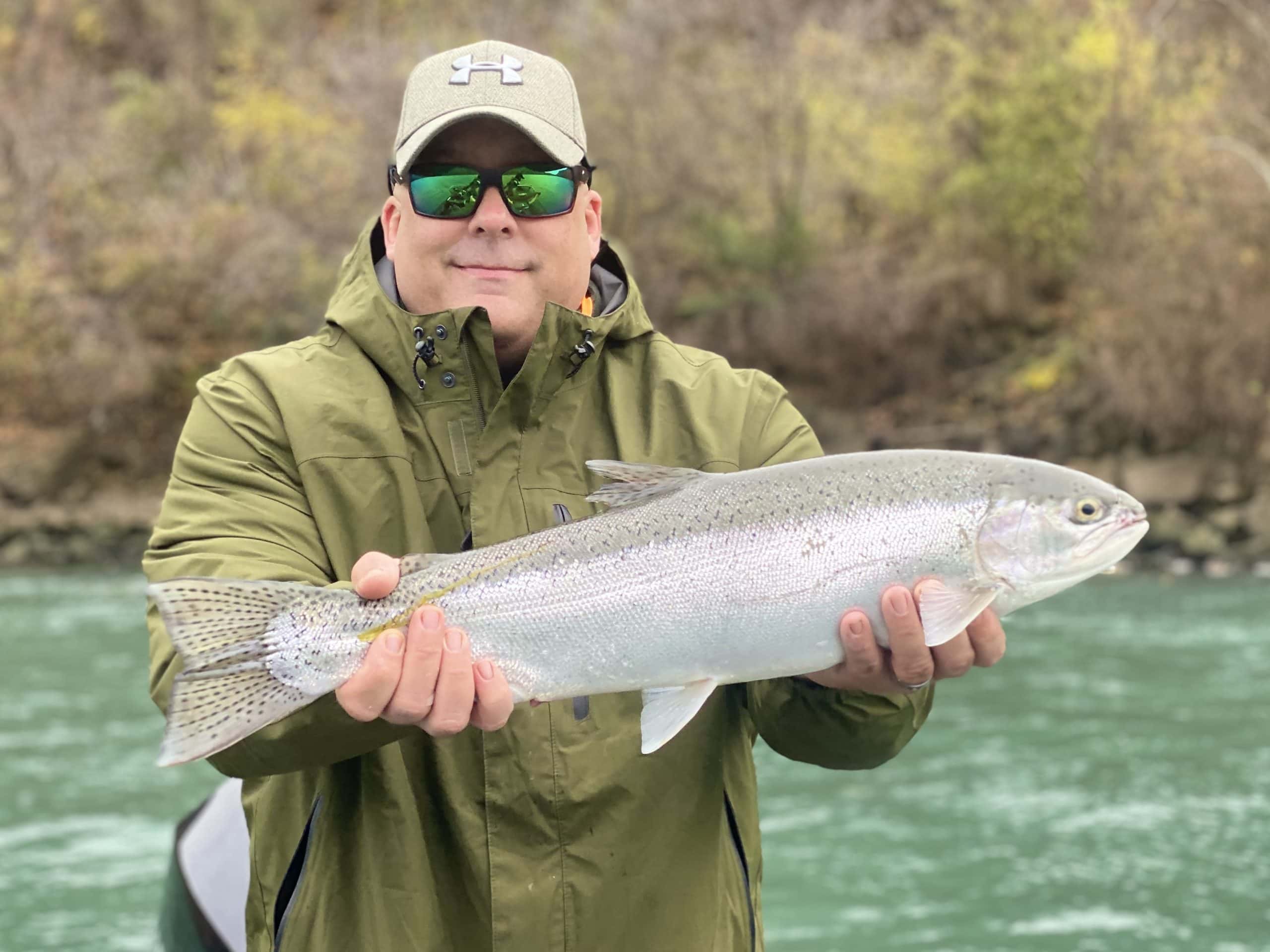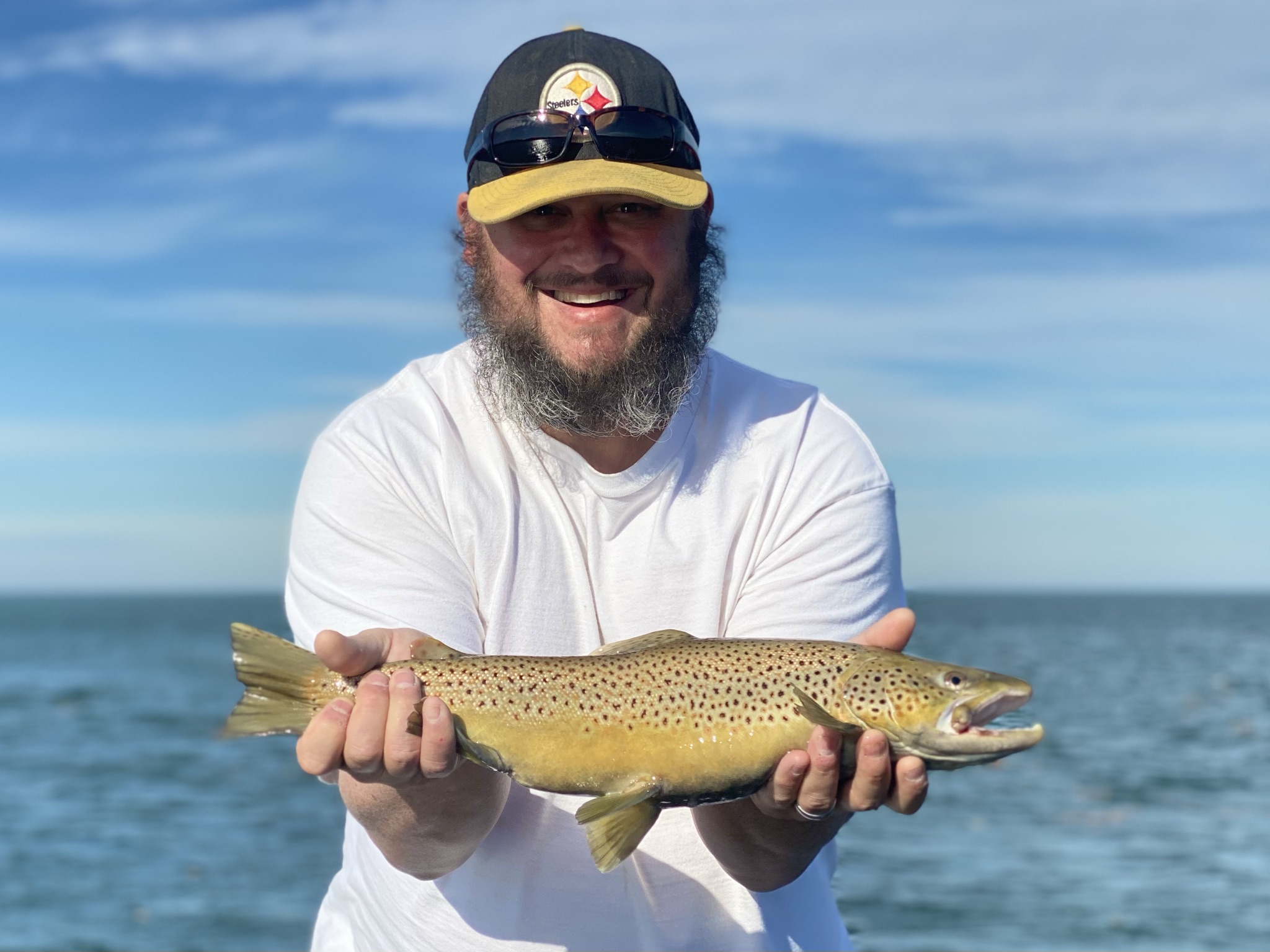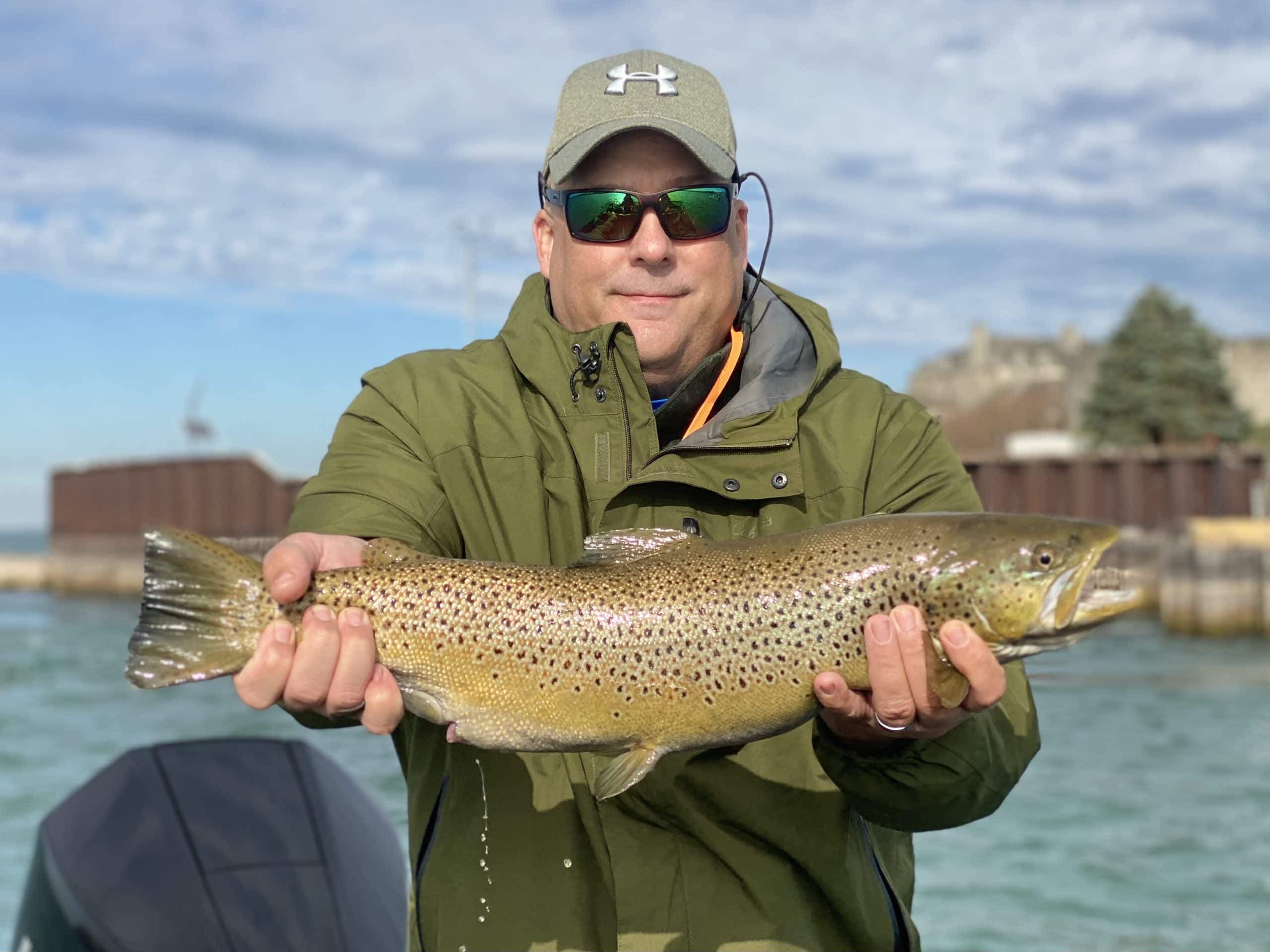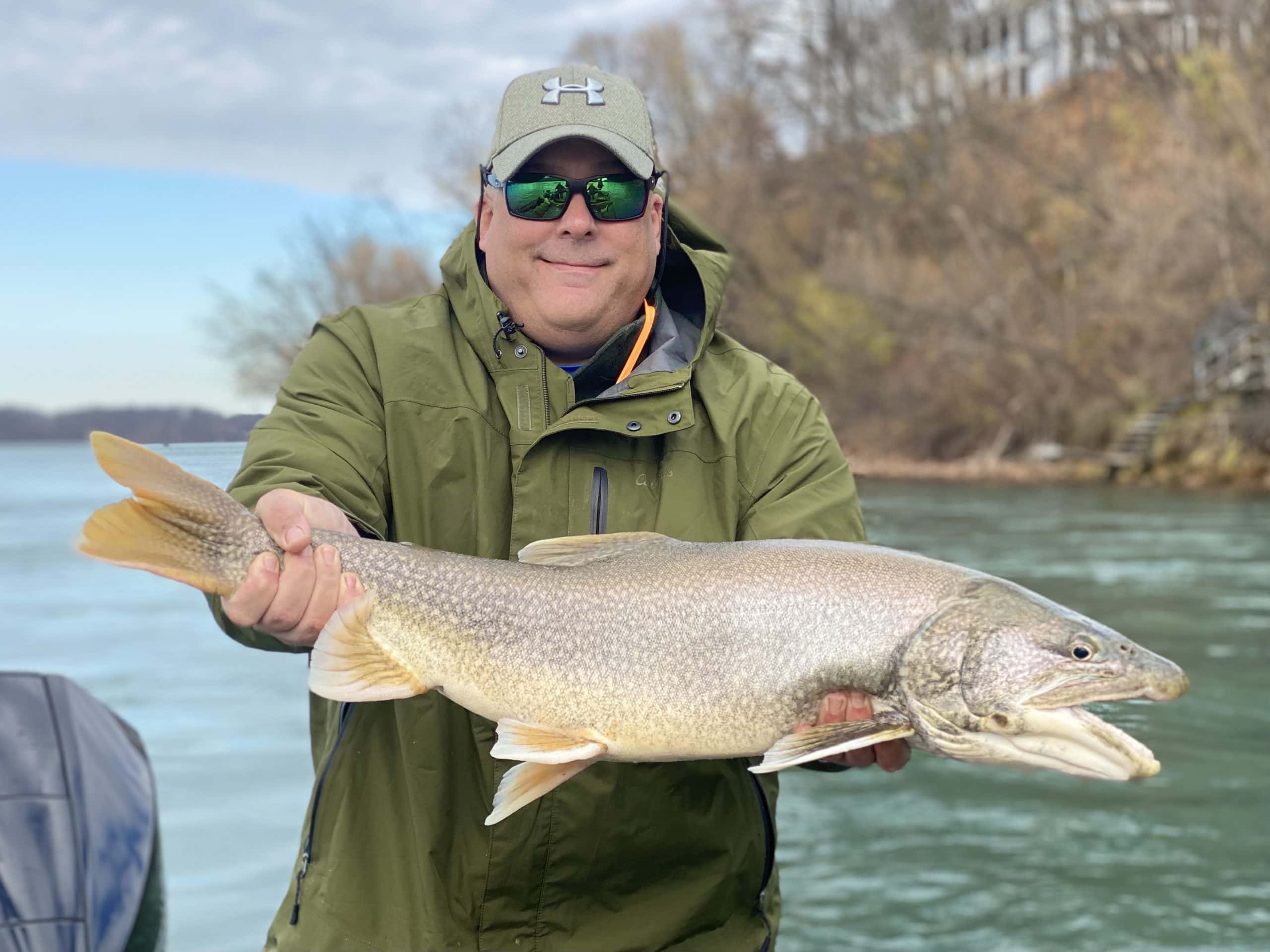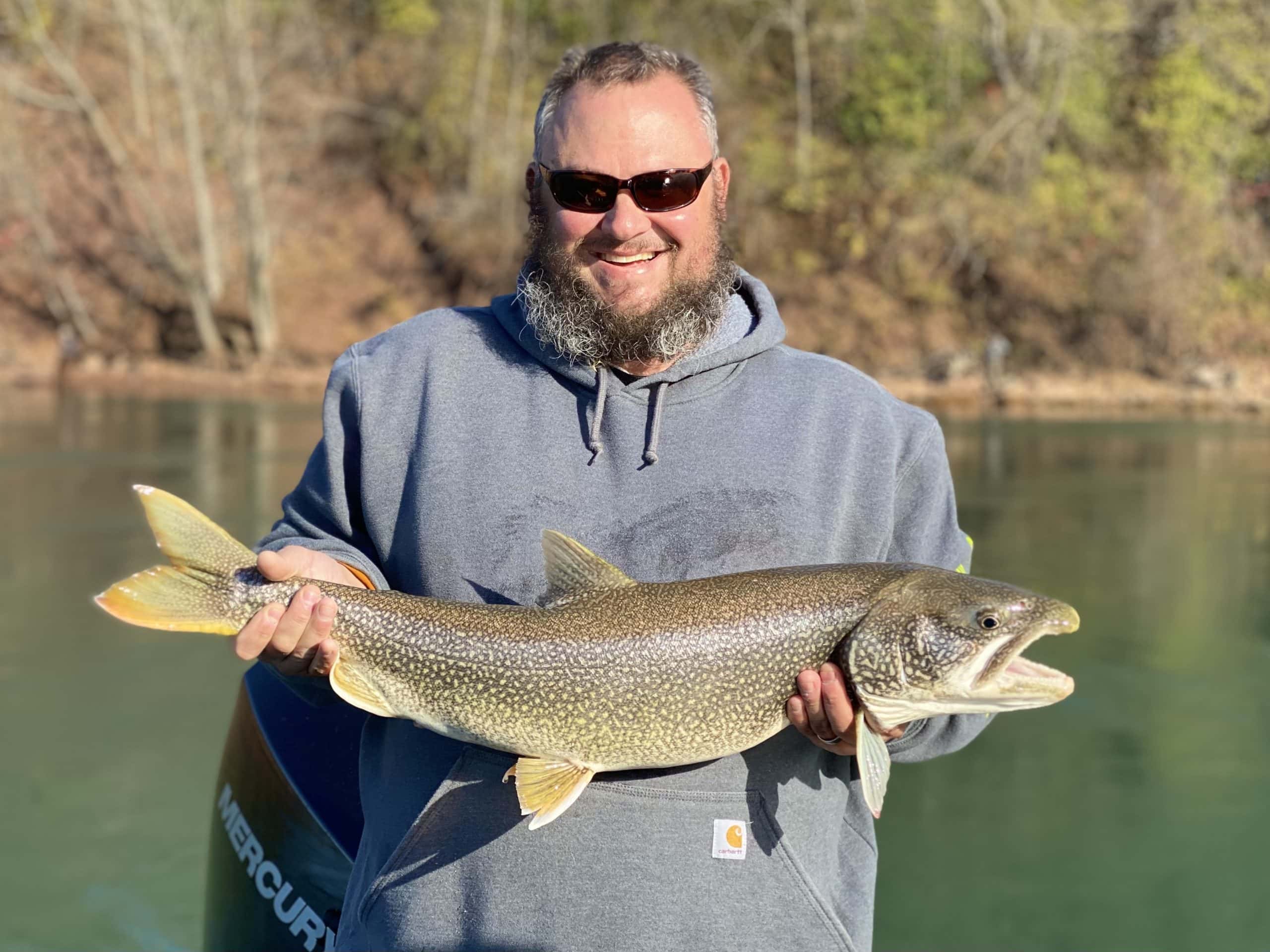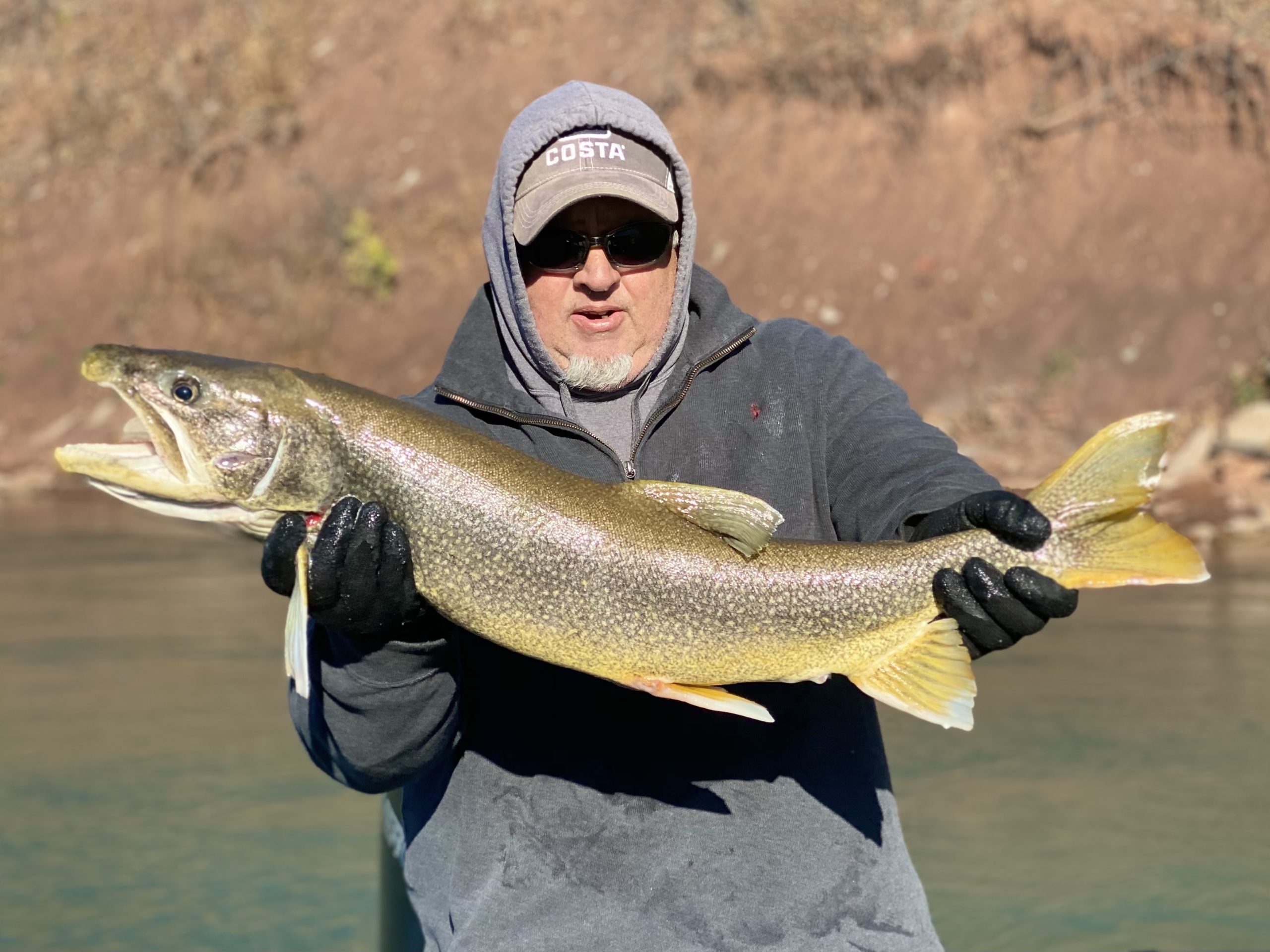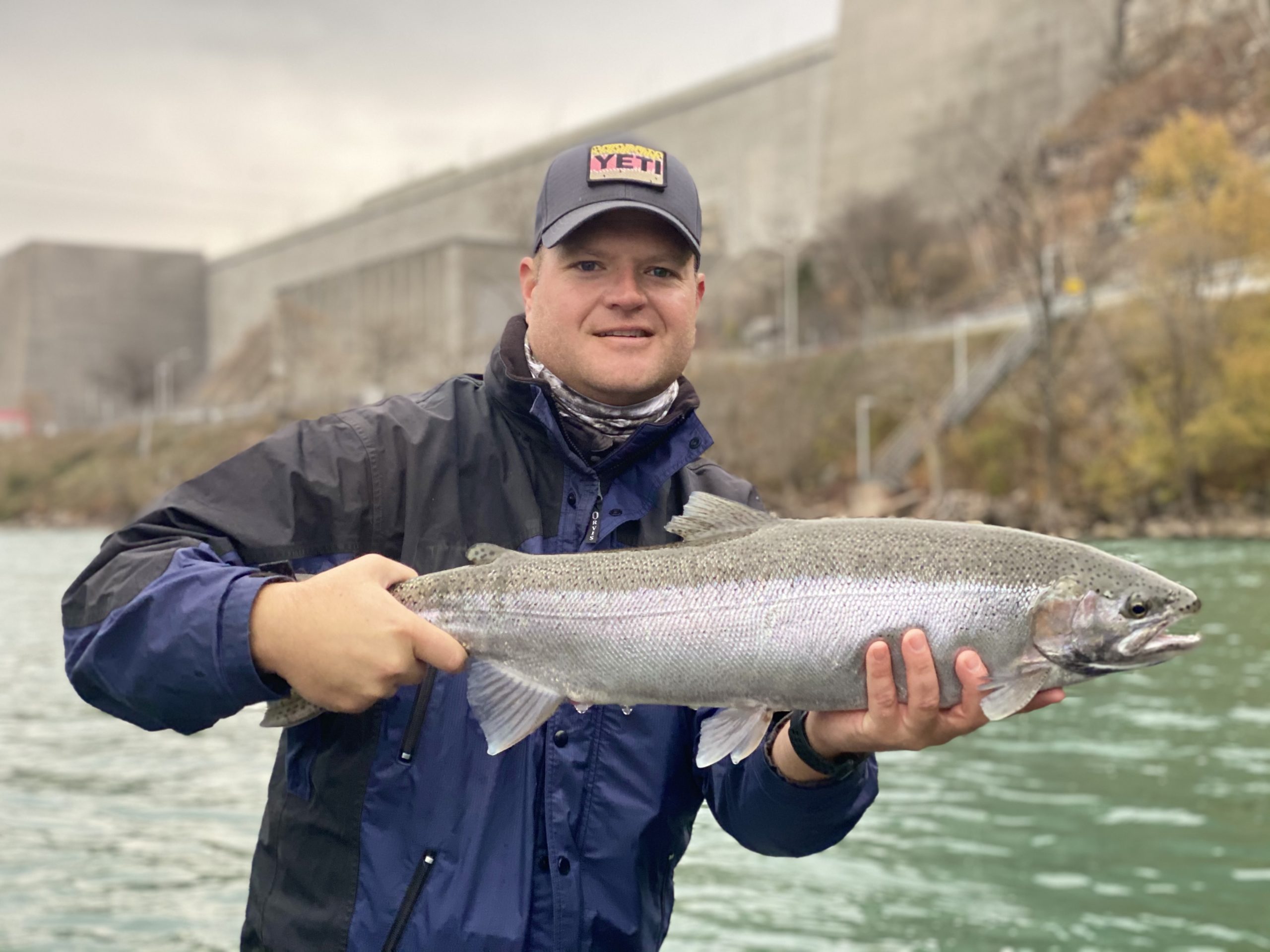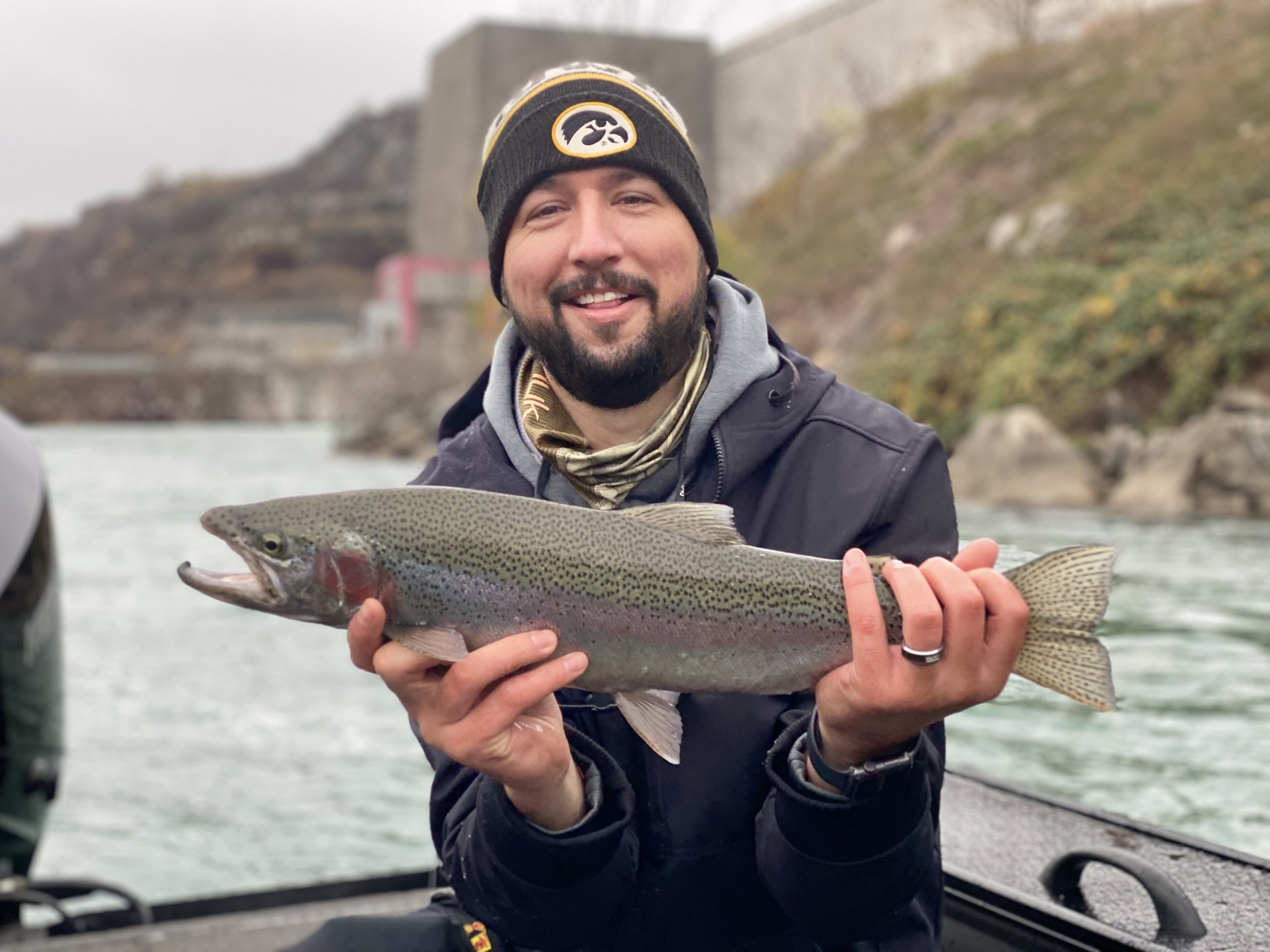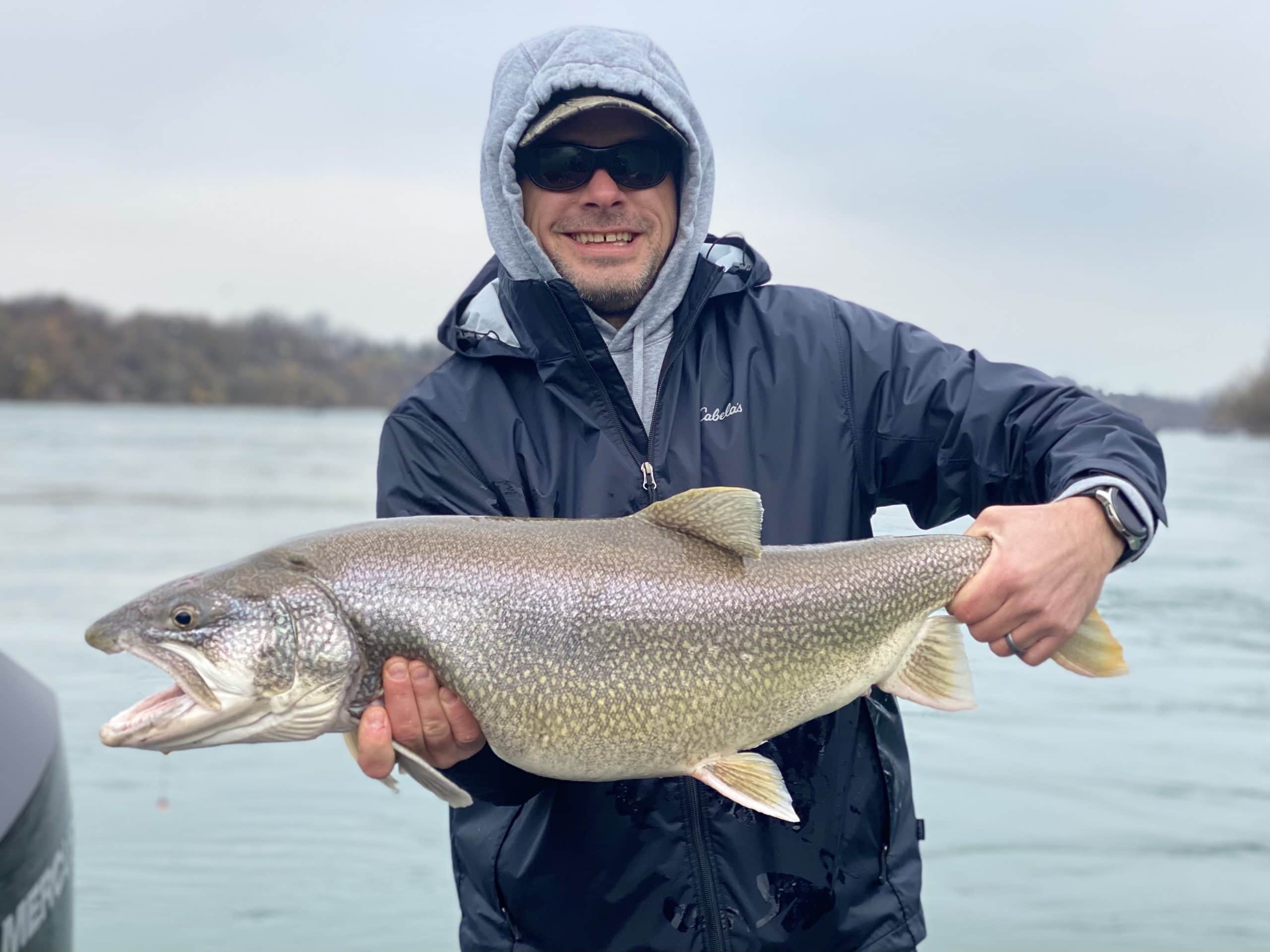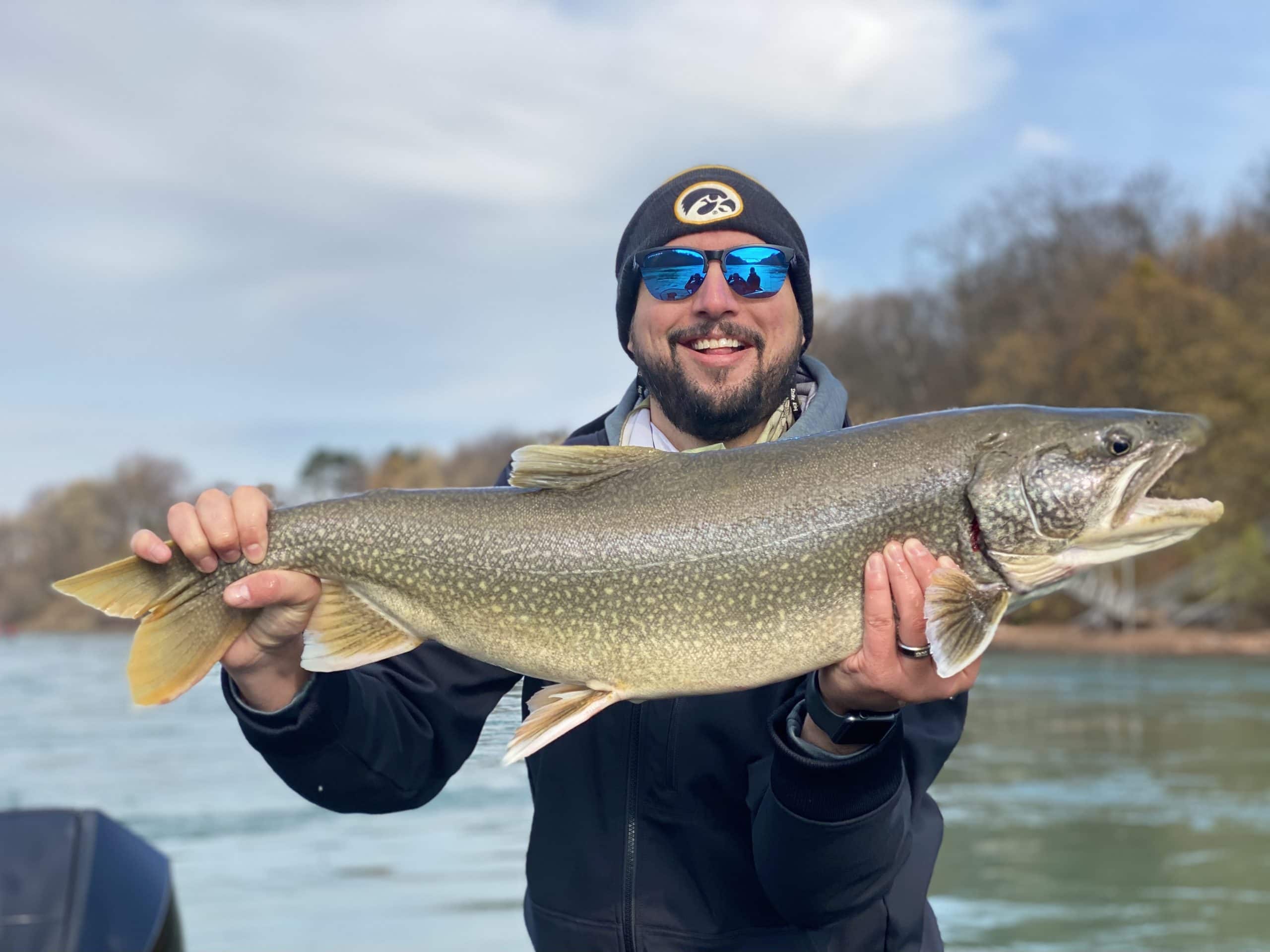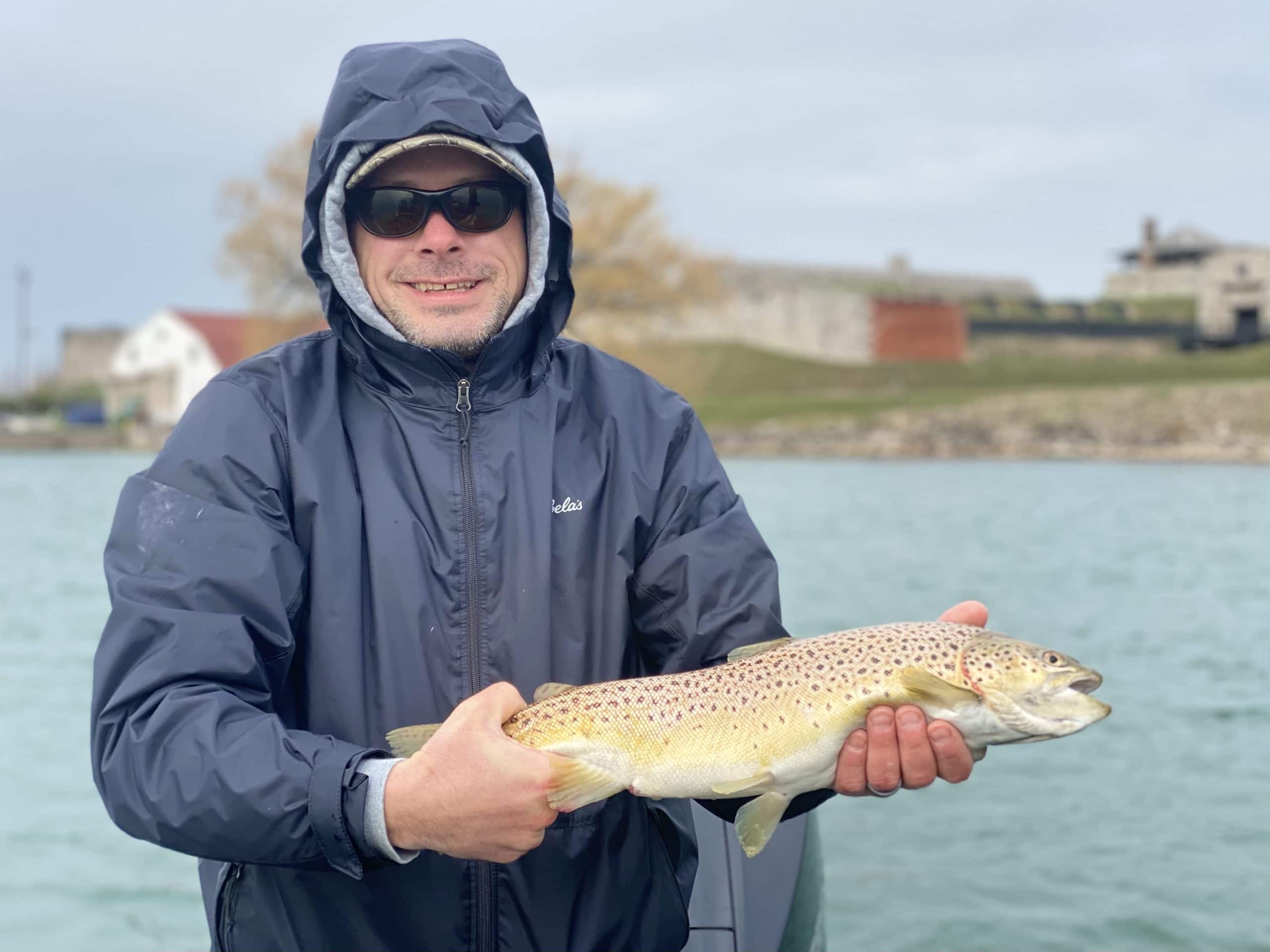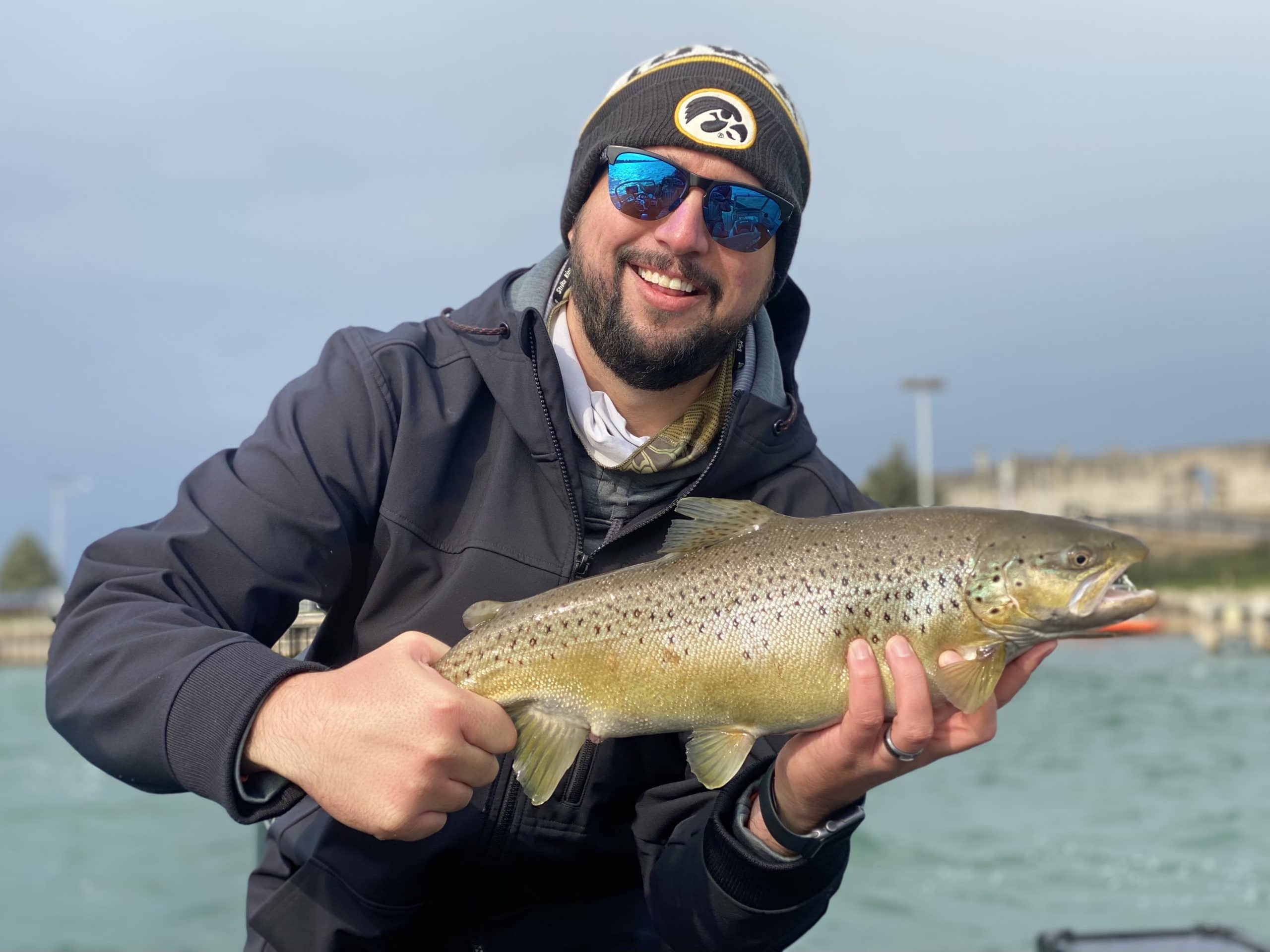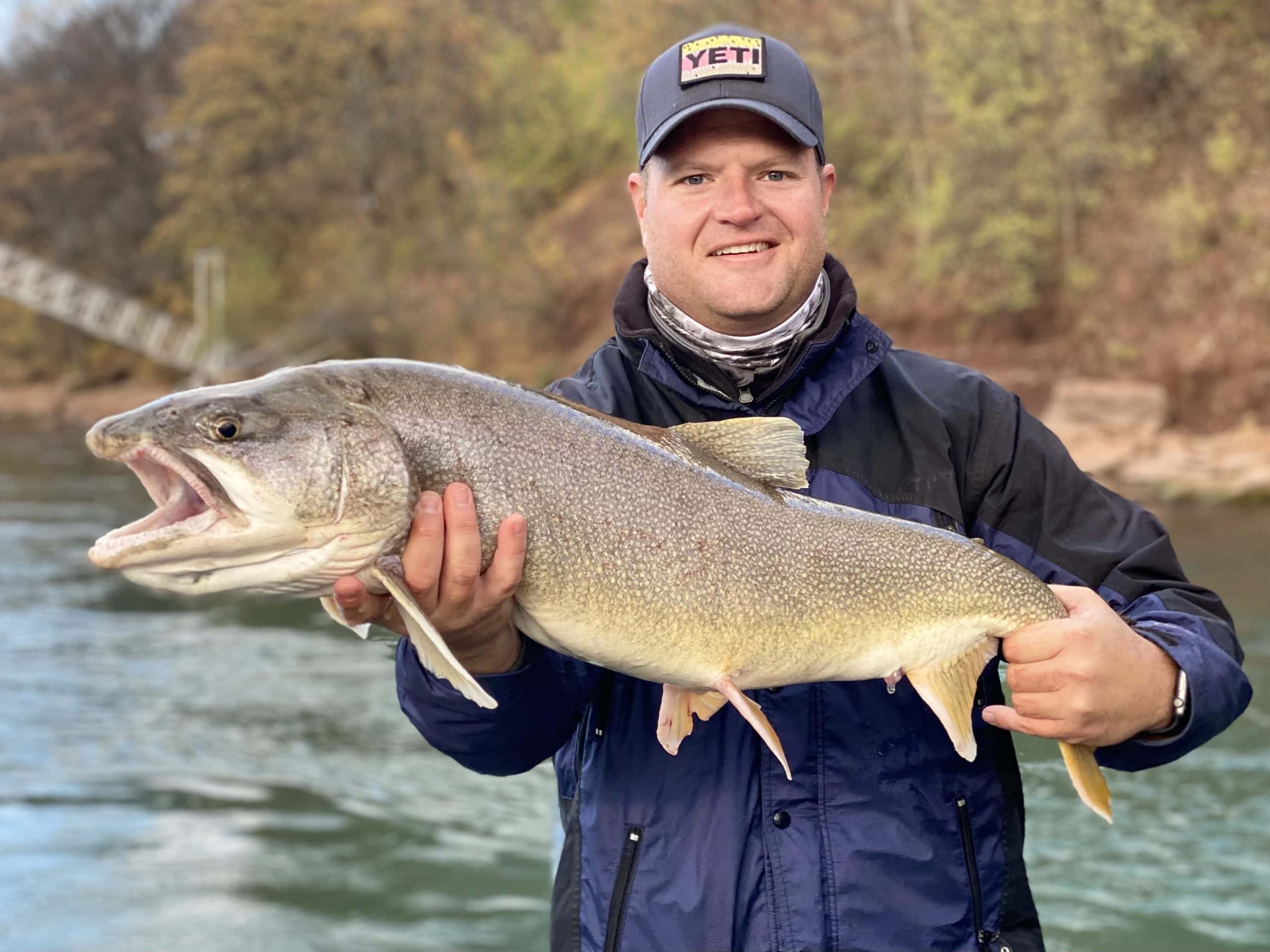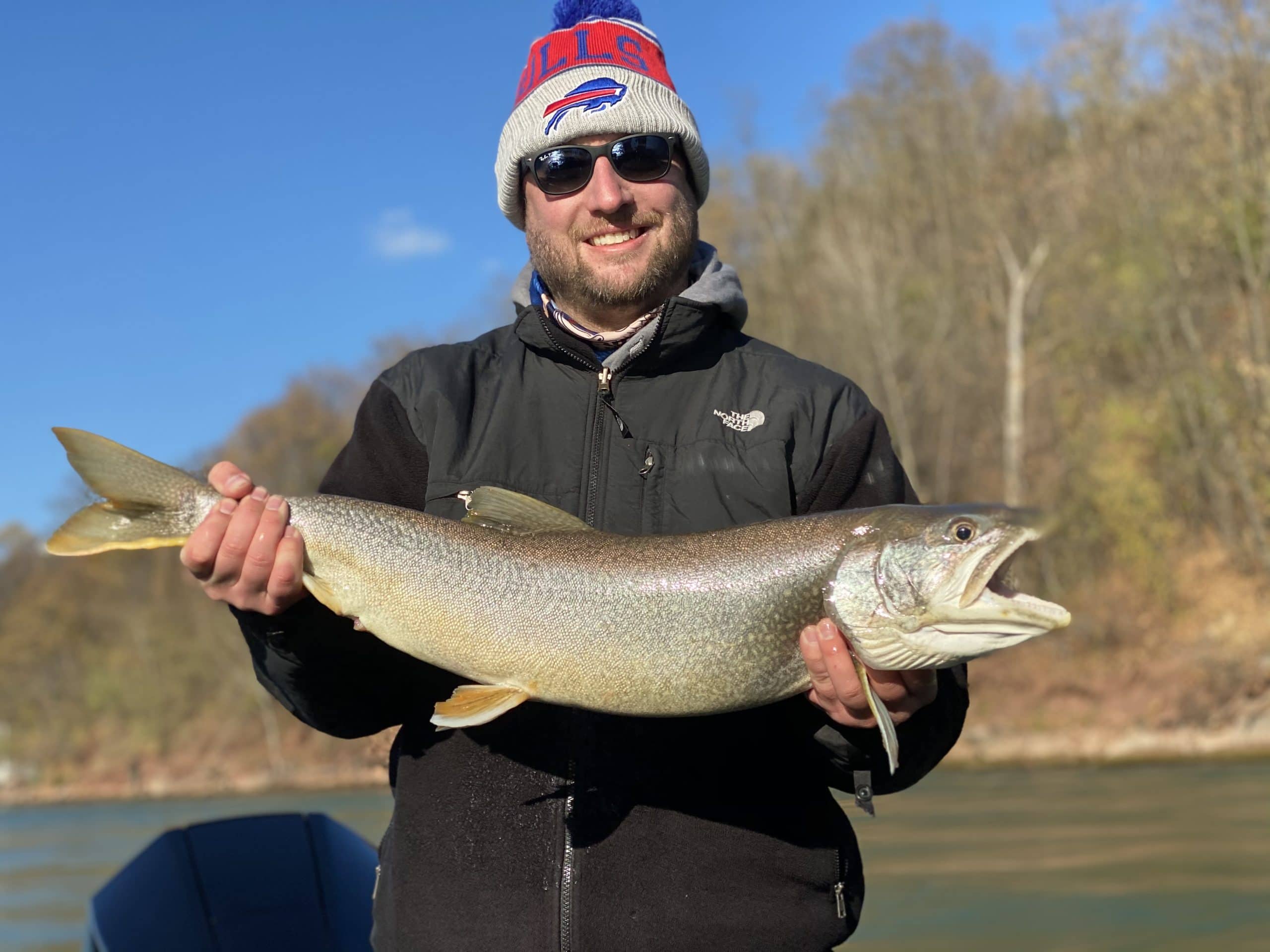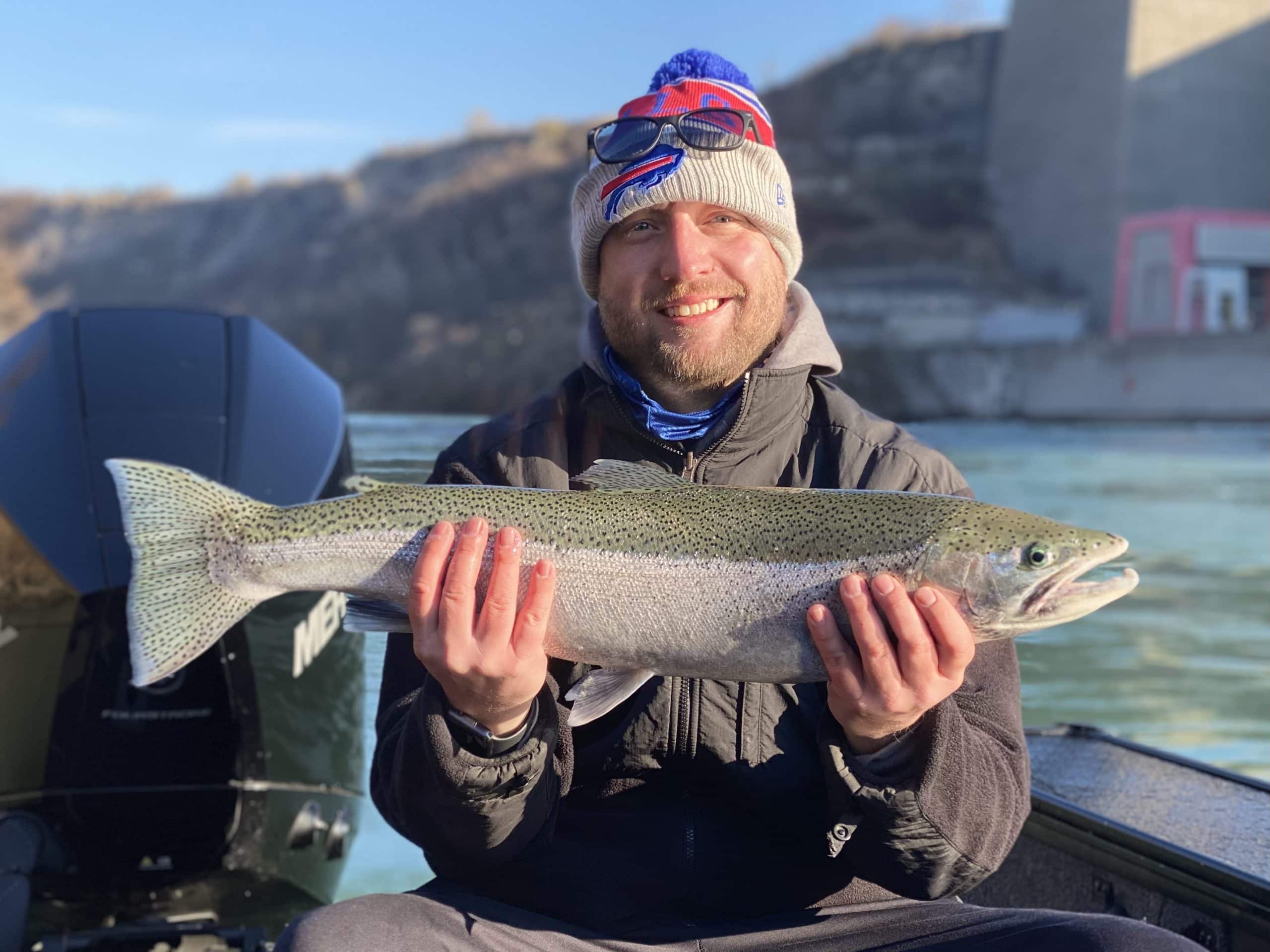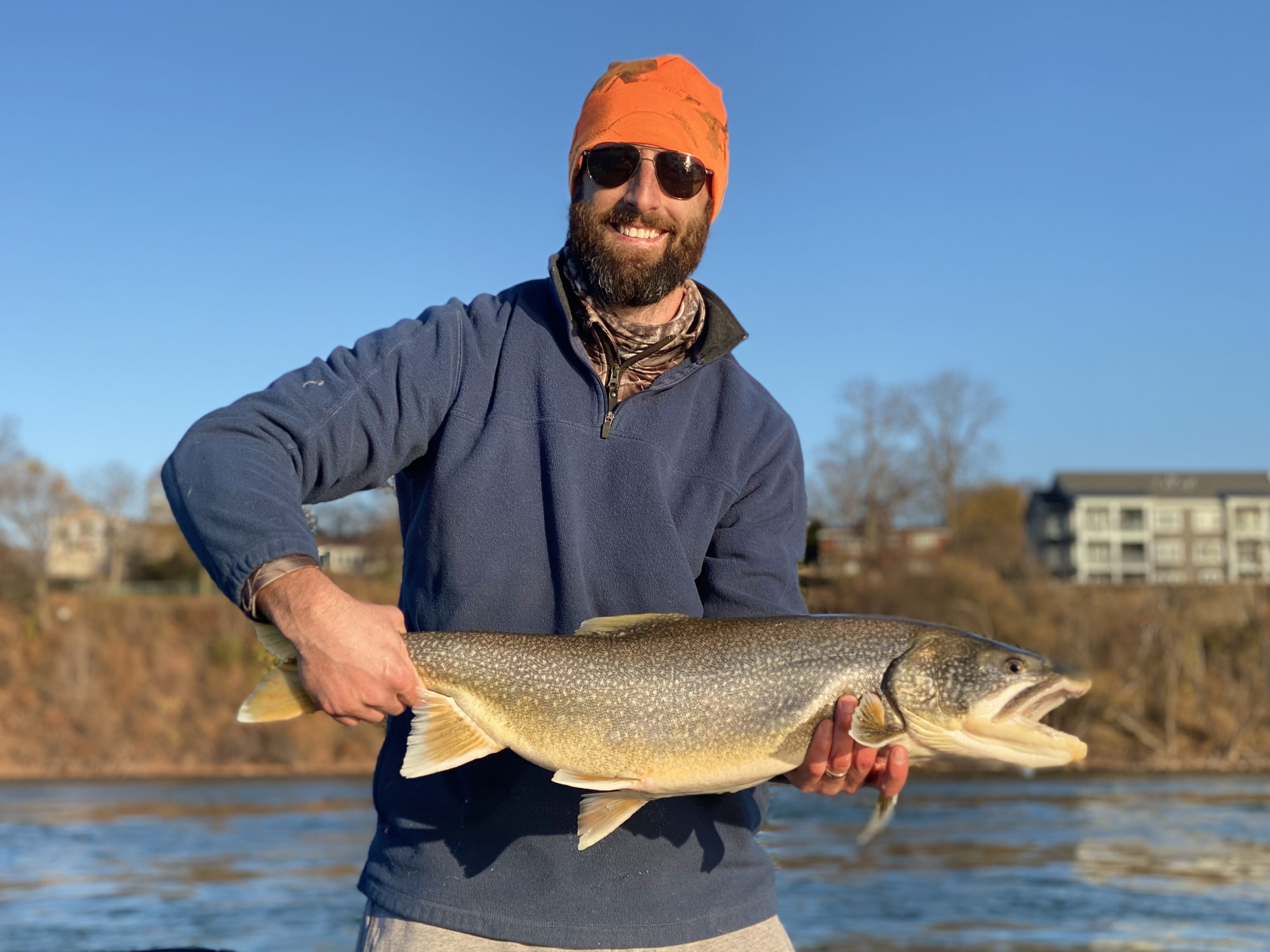 Next Week
As I type this, trees are bending, rain is falling, and there are supposed to be close to 20' waves kicking up on Lake Erie. According to the forecast, this pattern will persist for at least another 24 hours. Waves like that will stir up Lake Erie and turn it brown with sand/sediment. Since Lake Erie feeds the Niagara River – guess what will happen to the water clarity there.
If the forecast holds, the river "might" be clear enough to fish by Wednesday but I'm not very hopeful. Thursday will likely mess things up again with huge winds and more precipitation making the following days questionable too. If you're on the schedule this upcoming week – please stay flexible.
Although it's never great to lose business – it's easier to accept when Mother Nature is the cause. No worries though, the fishing is only going to get better. Steelhead have been showing up in better and better numbers and the brown trout will get fired up any day now. The cool thing about all this nasty weather will be seeing what's going on when Mother Nature calms down. A lot can change in 4 days and this time of year – it'll only change for the better.
Stay well my friends – mentally and physically,
Ryan