Days on the Water: 6
Who we fished with: friends, clients
Where we fished: Lower Niagara
What we caught: Brown Trout, Lake Trout, Steelhead
Tactics: beads, artificial minnows
Commentary
Observations from the Water – this Past Week (23-29 Nov)
It was a week of challenging fishing – high highs, low lows, and a little in between. What the forecast predicted would happen and what actually went down were 2 different things. THE DAMN WIND!  It was never crazy but enough to keep the water agitated/prevent it from clearing up.  Oh yeah, there were a couple of big NW blows in the mix – salt on a gaping wound.  Still – fish were caught daily.  
As I hoped would be the case (mentioned in last week's Observations from the Water), the populations of fish shifted a bit during our time off the water. I've been seeing good numbers of lake trout break the surface and have caught them daily but far fewer than in early November. Steelhead numbers are higher than the weeks prior and the brown trout are on the feed. We just need a stretch of stable weather/water clarity to improve and the bite will get even better.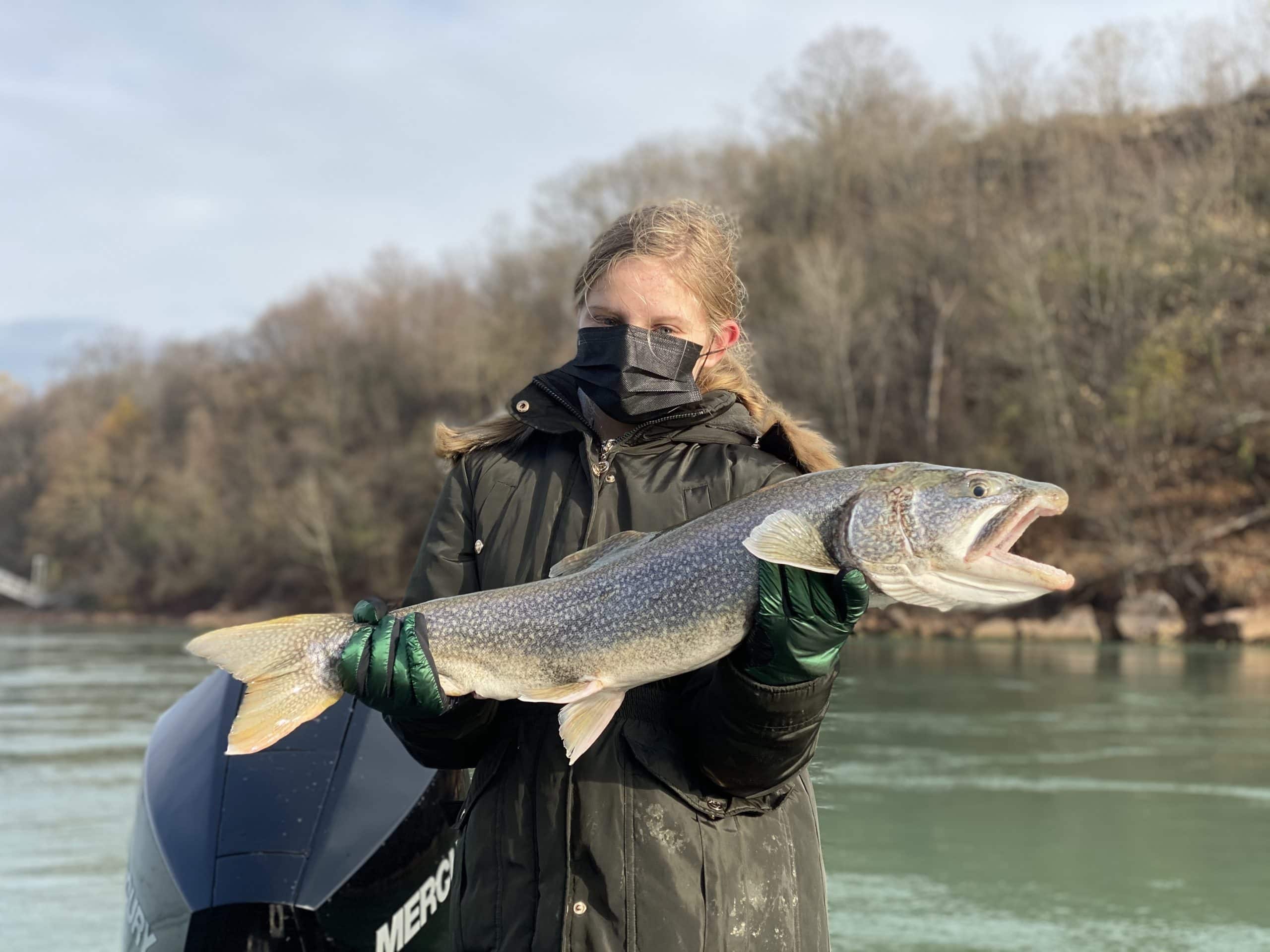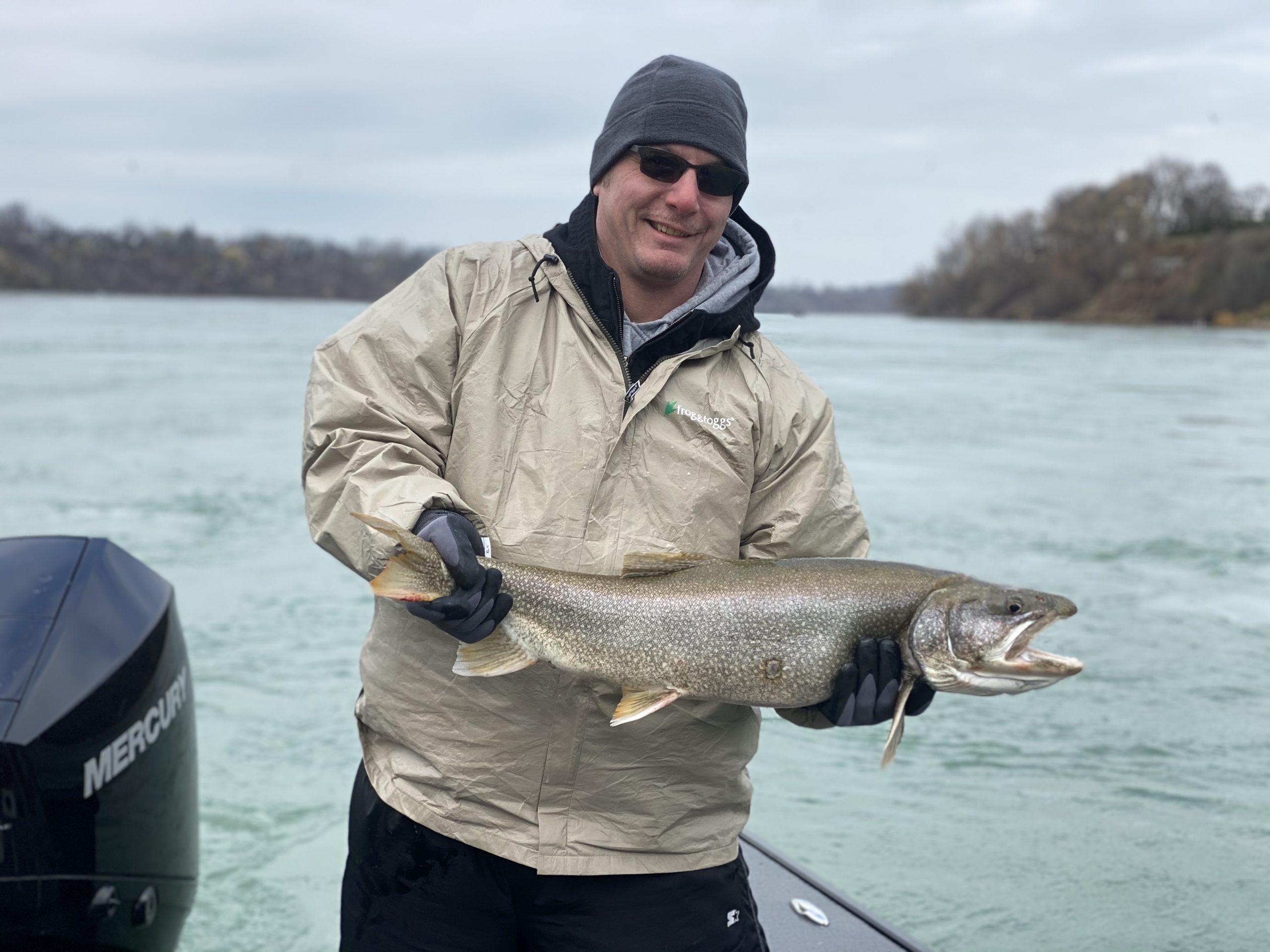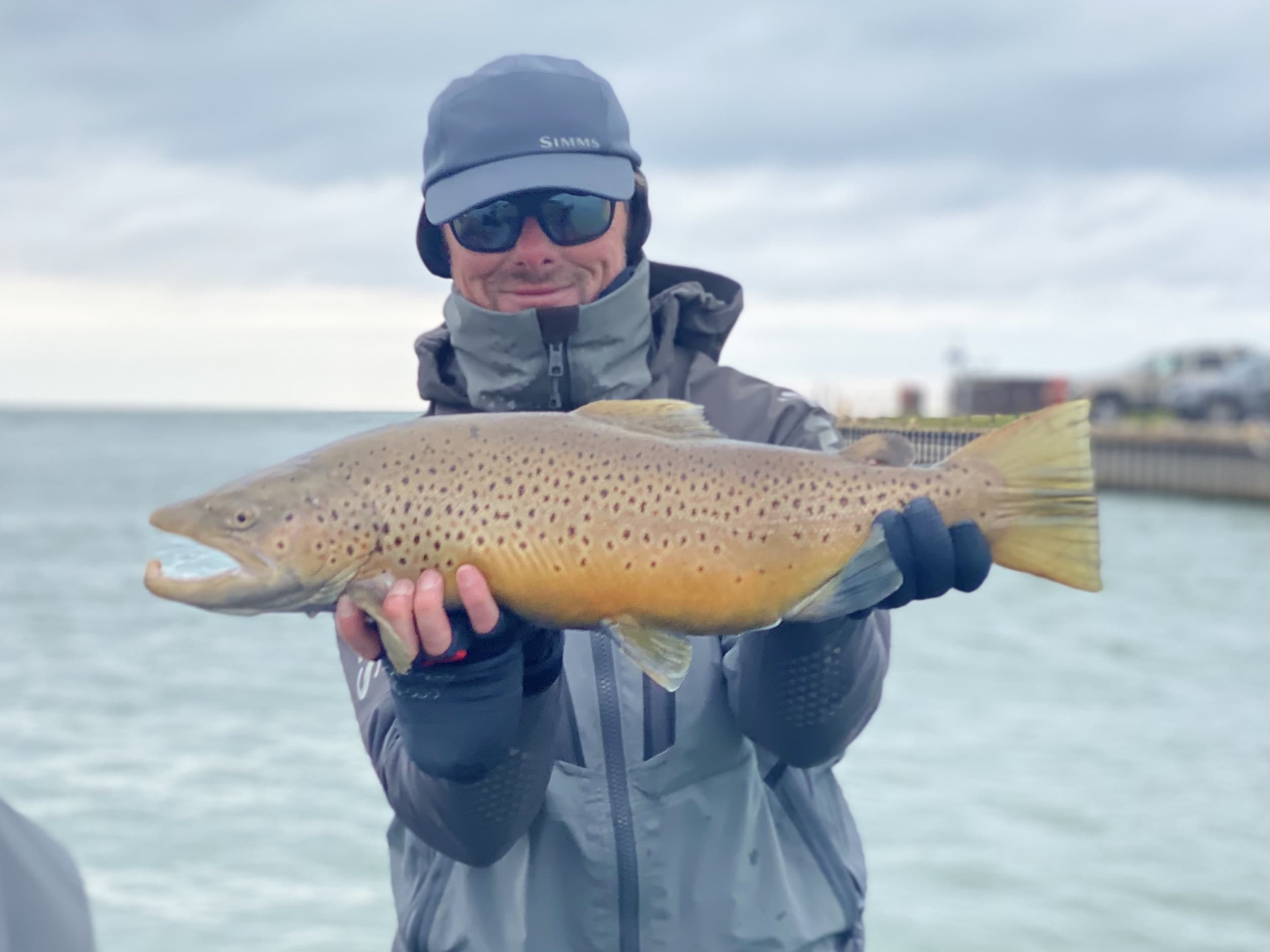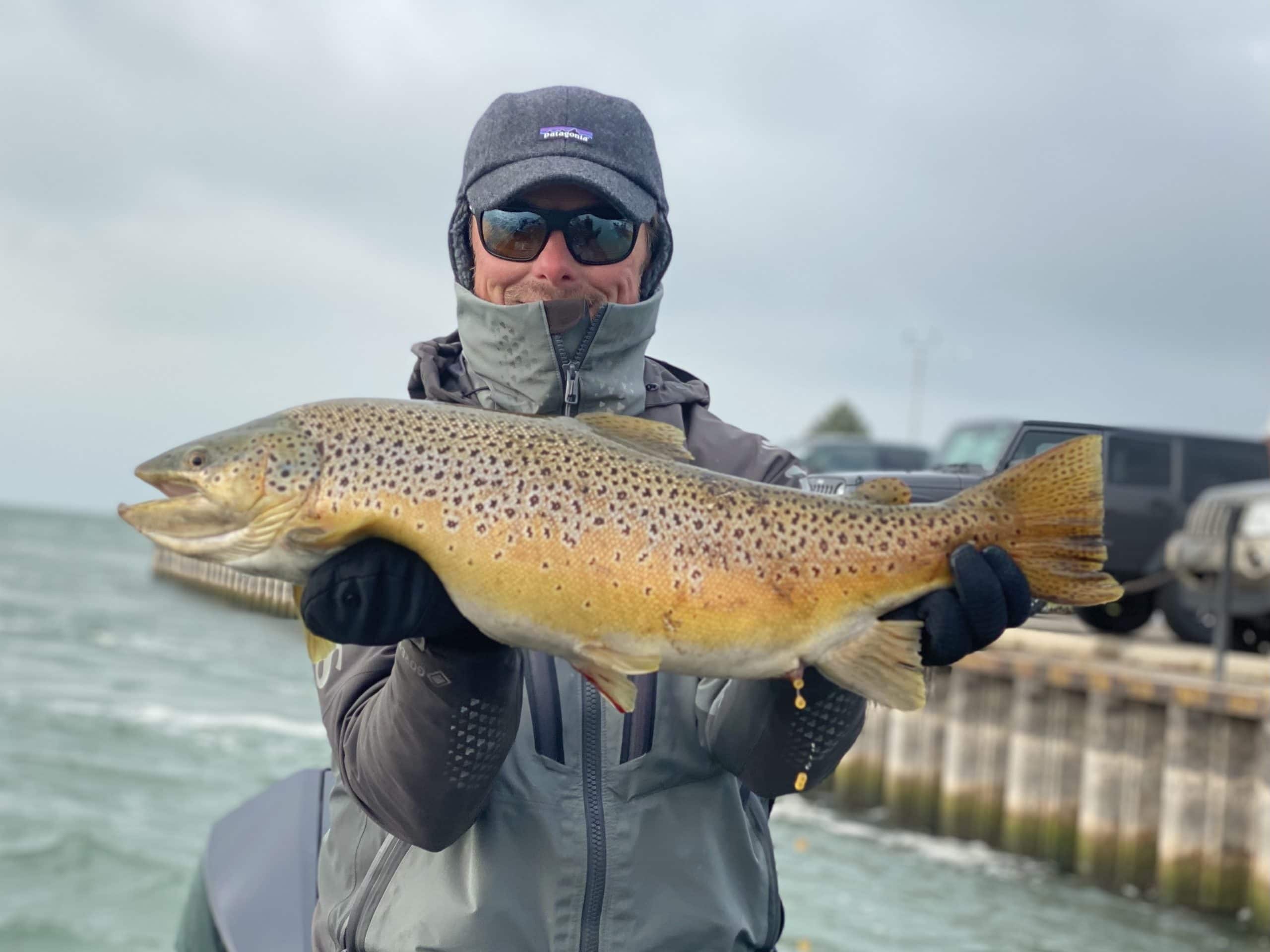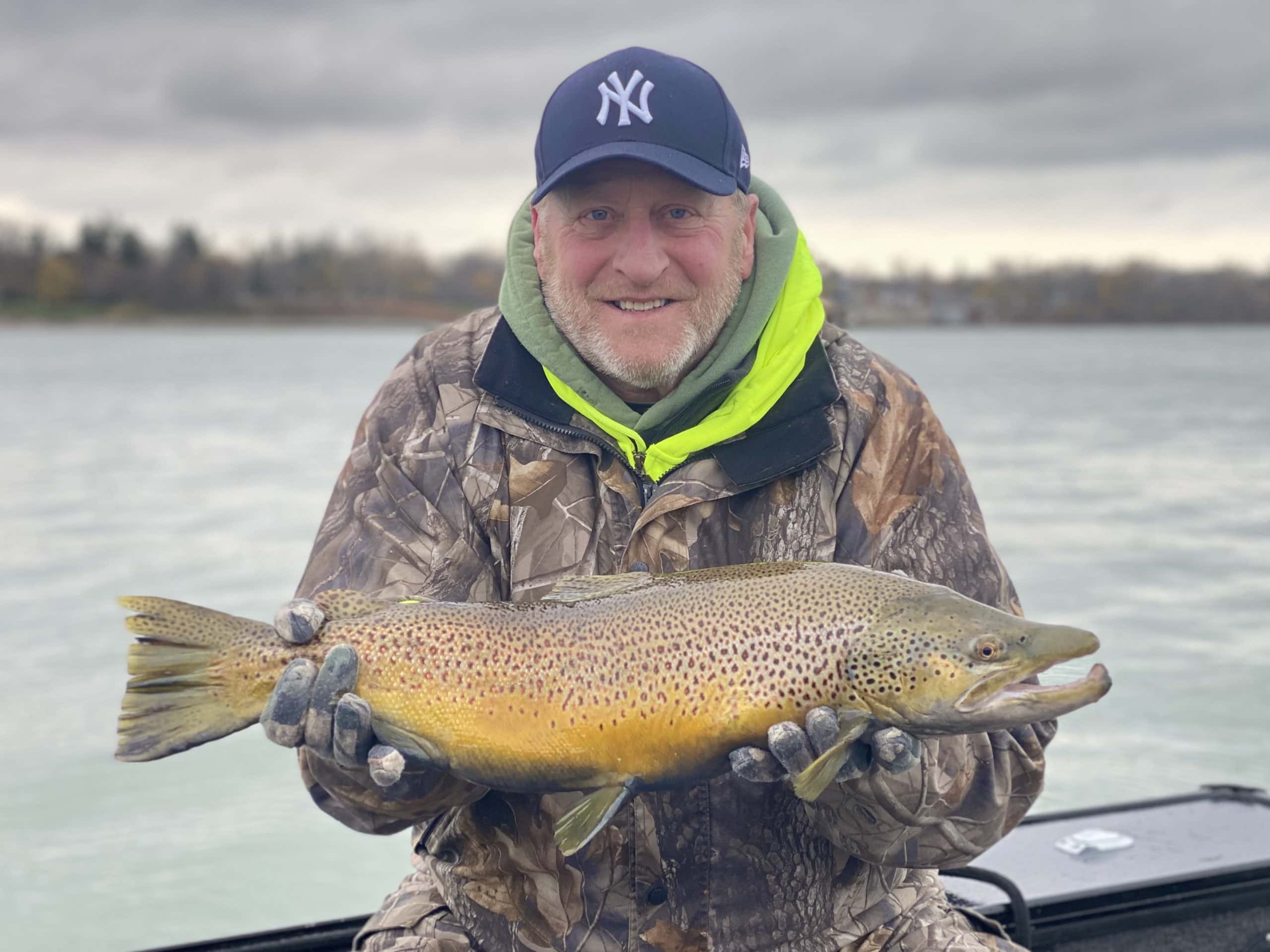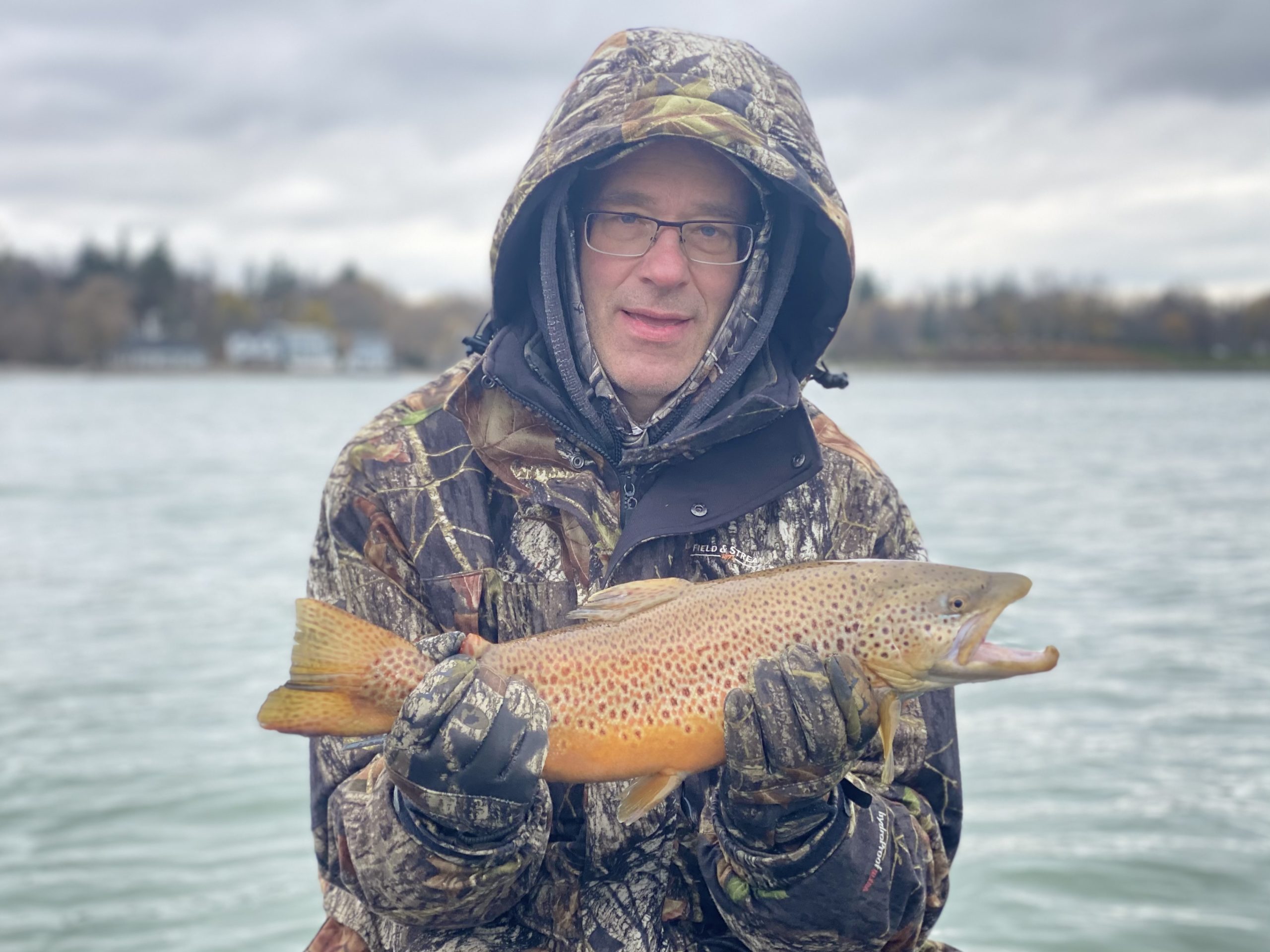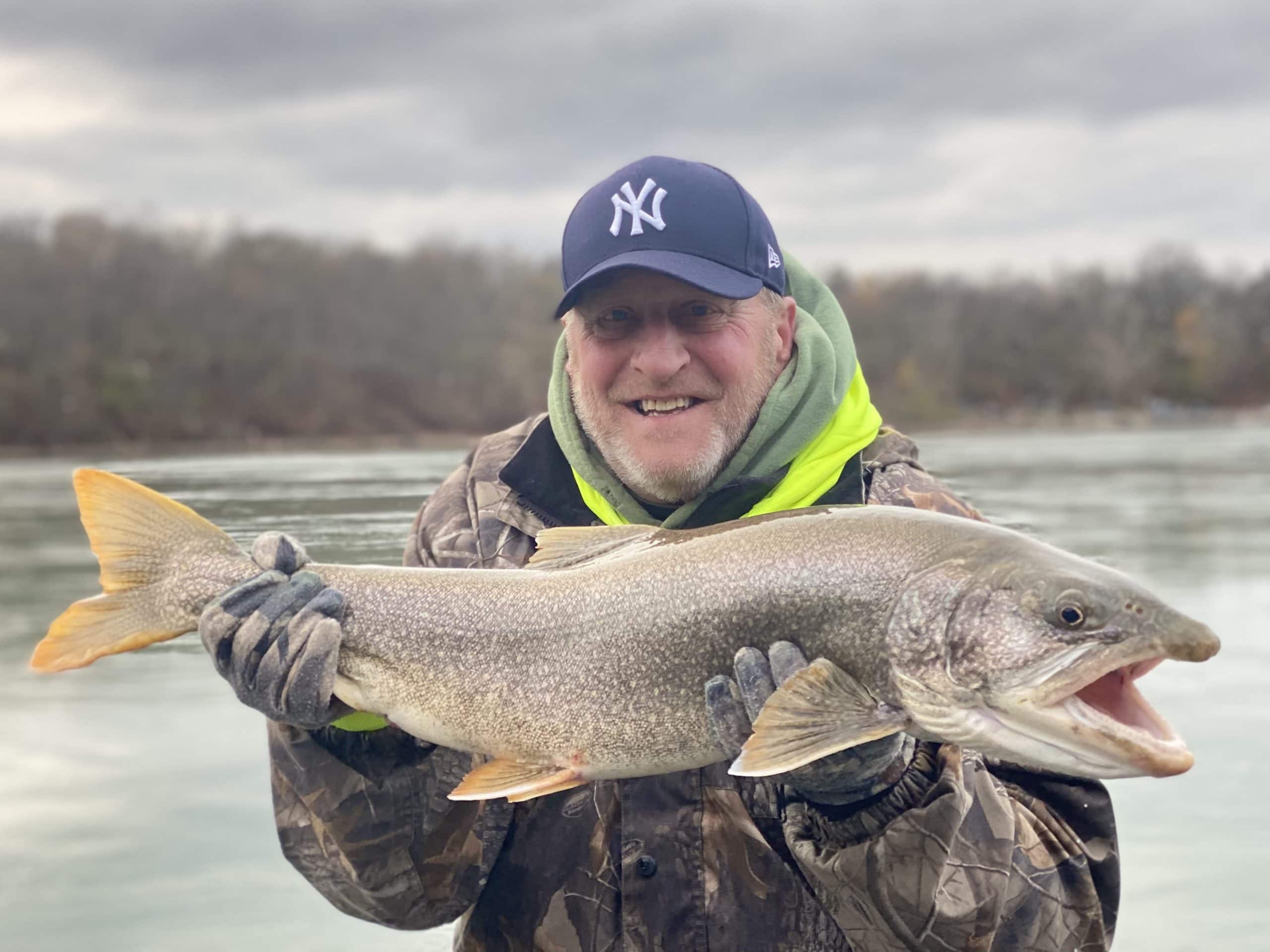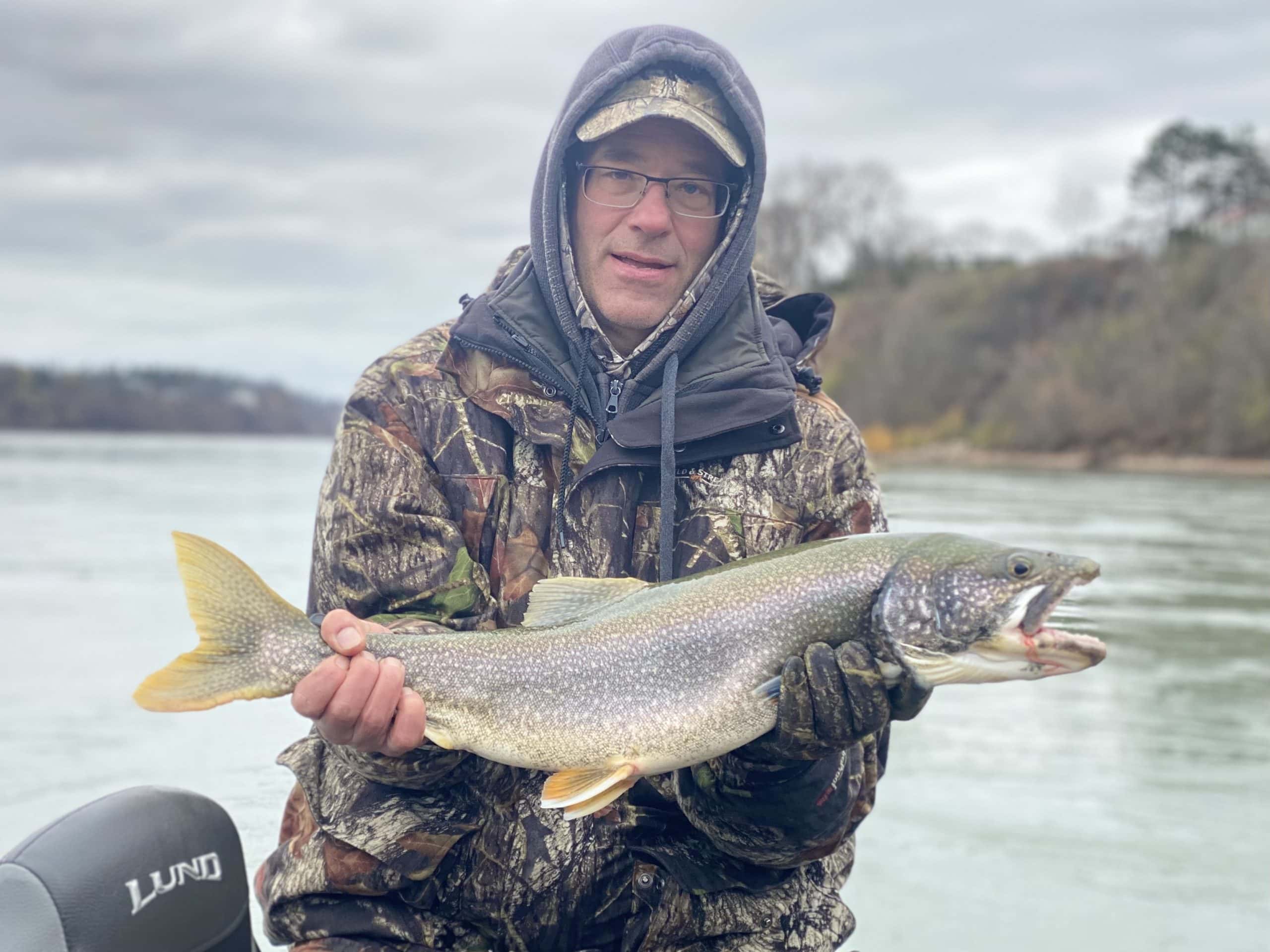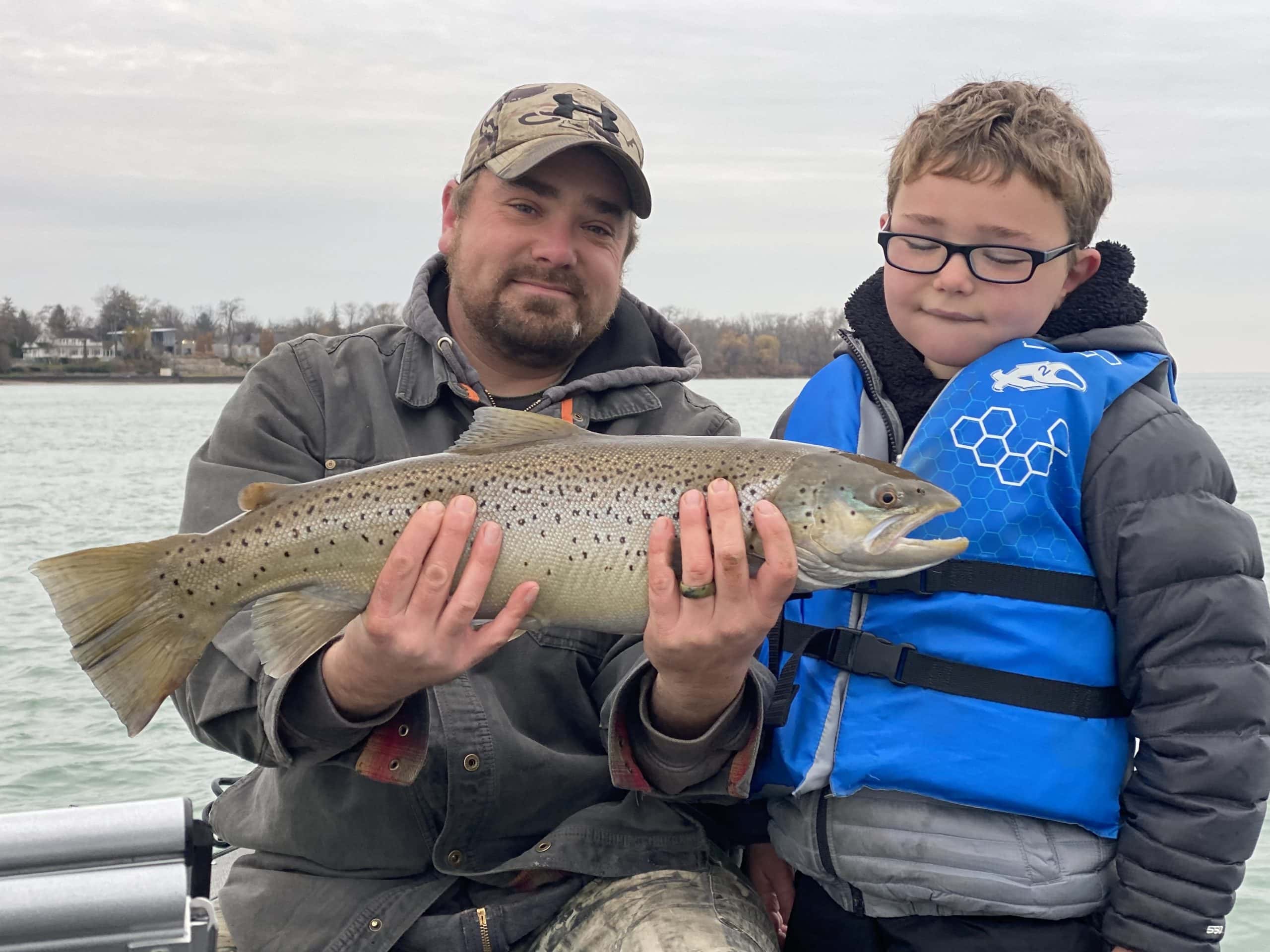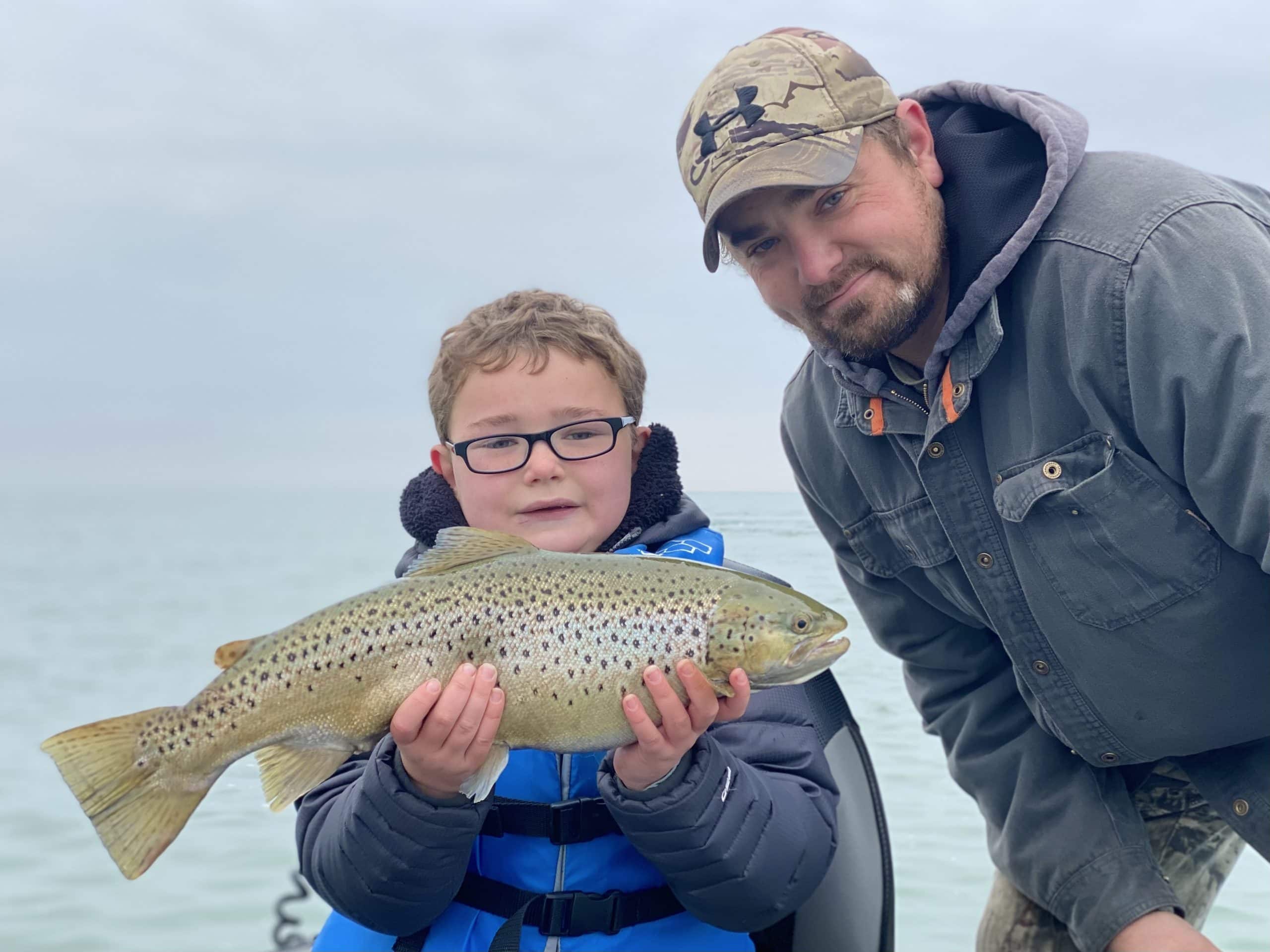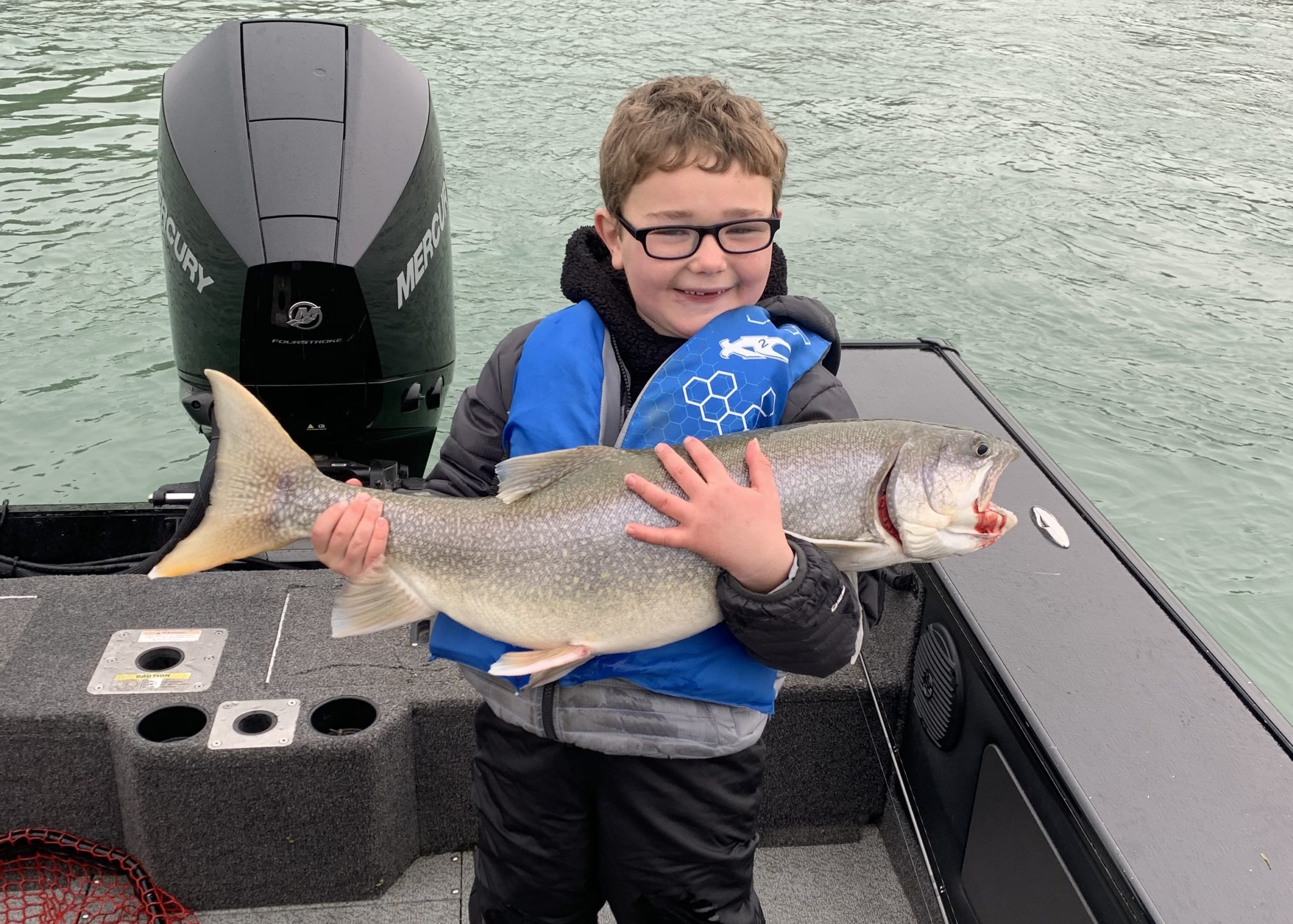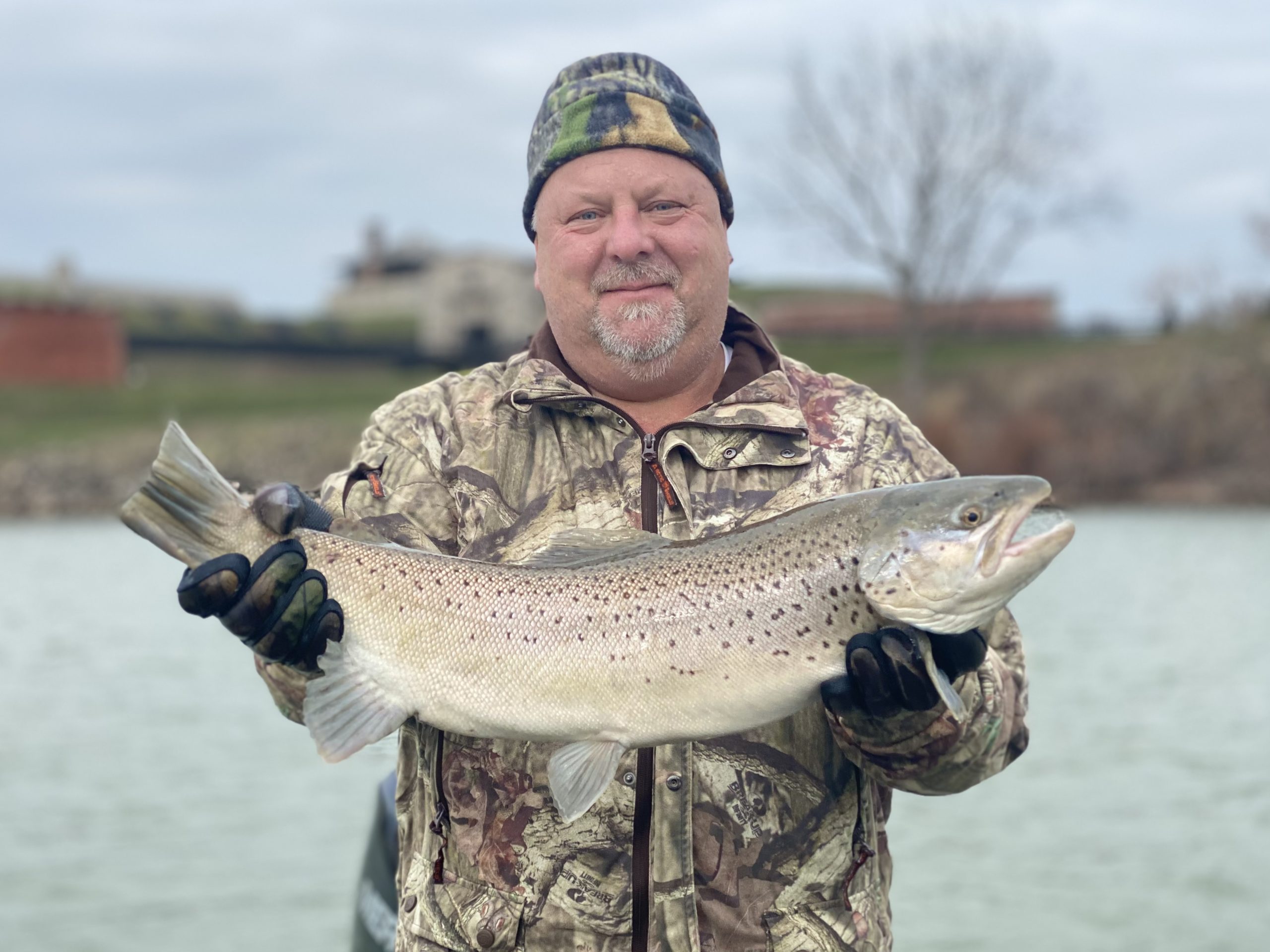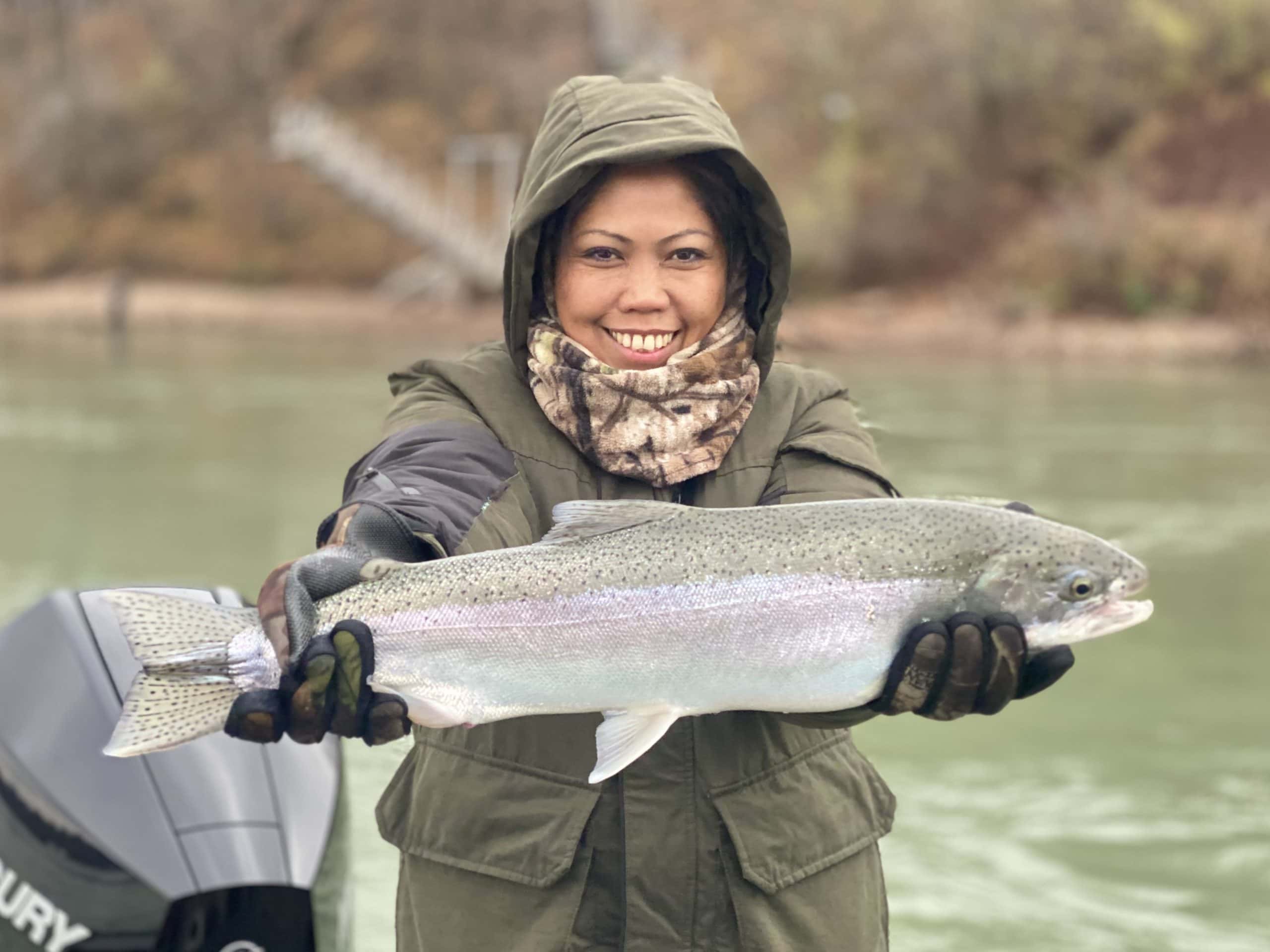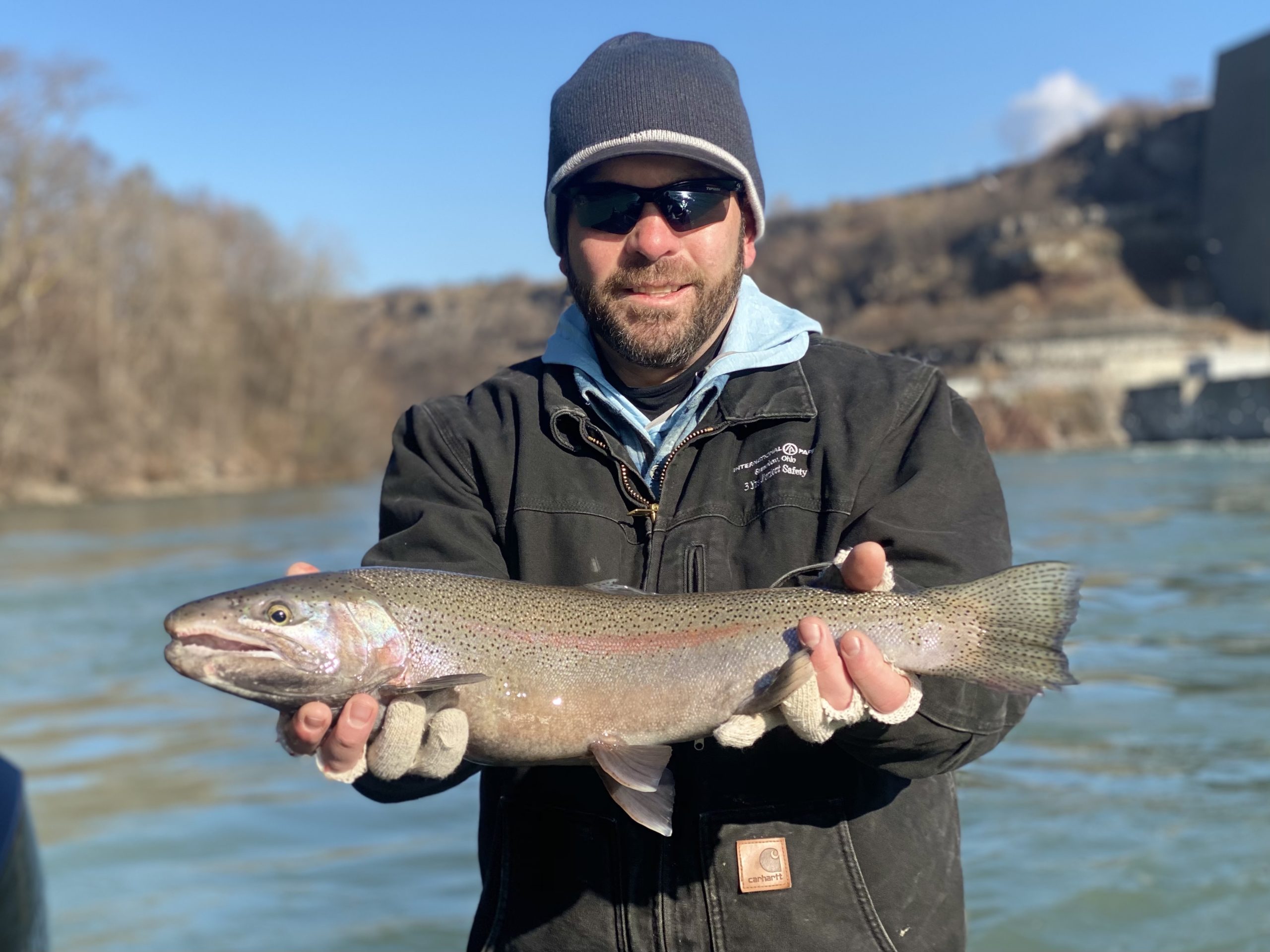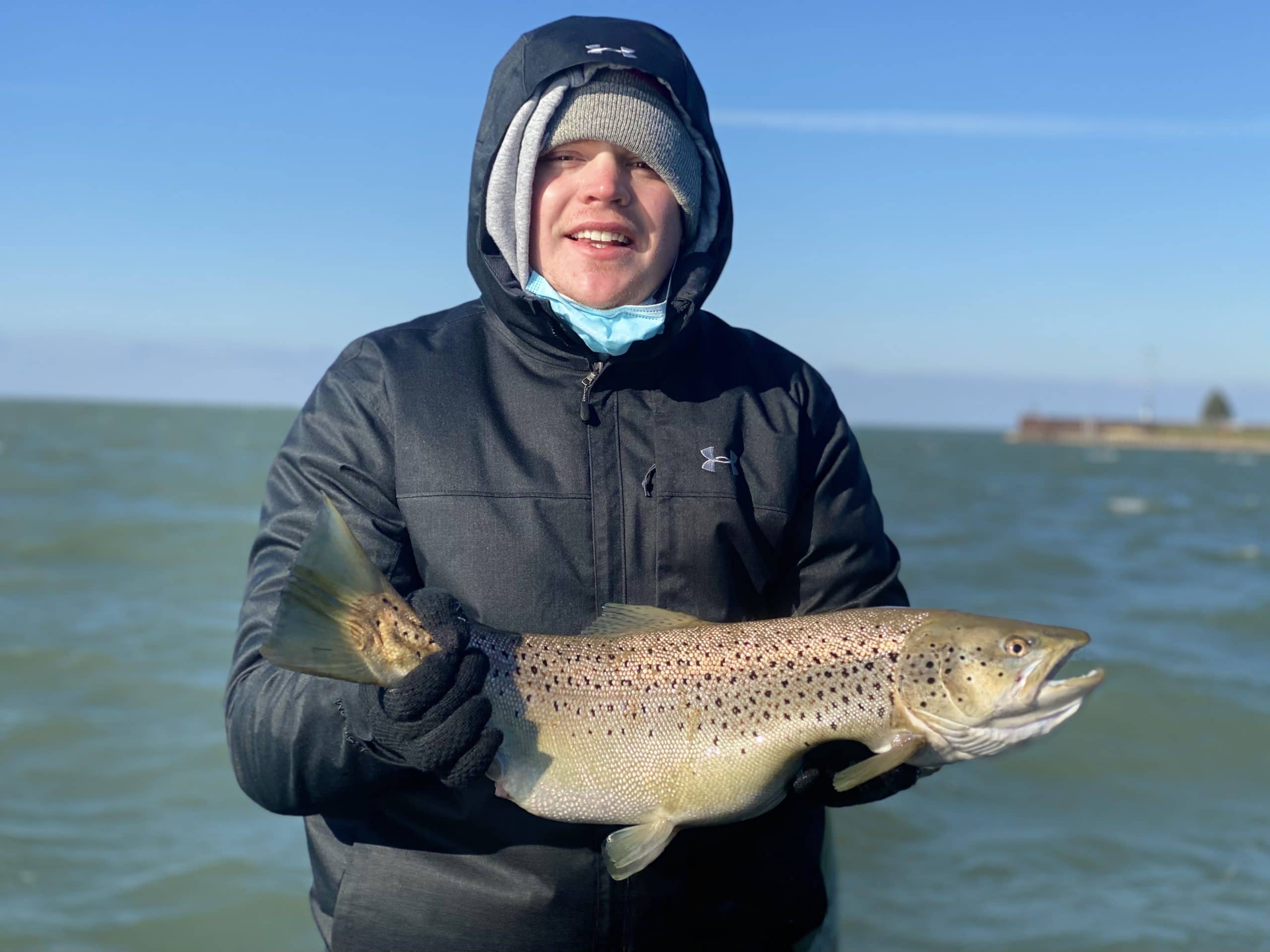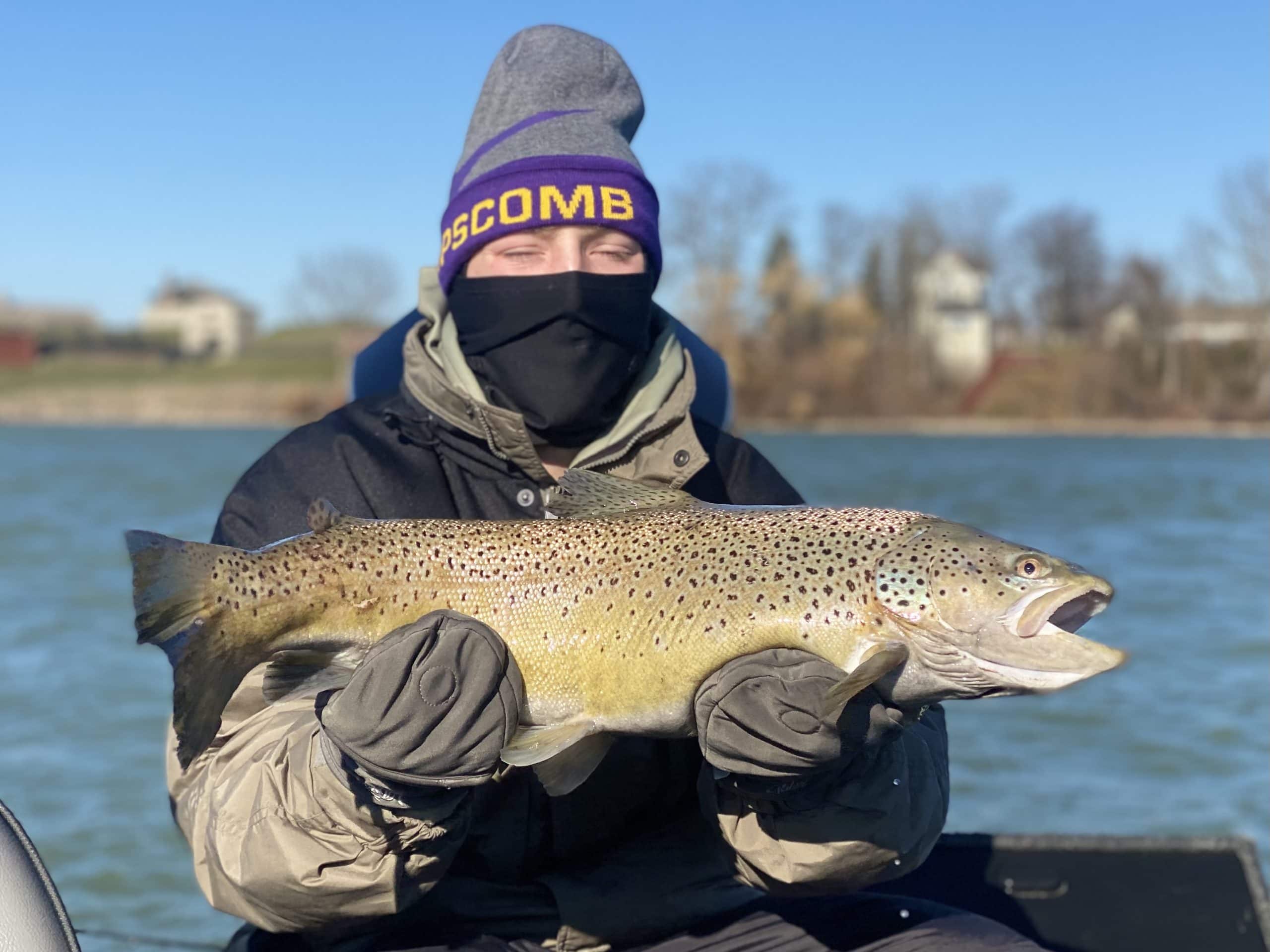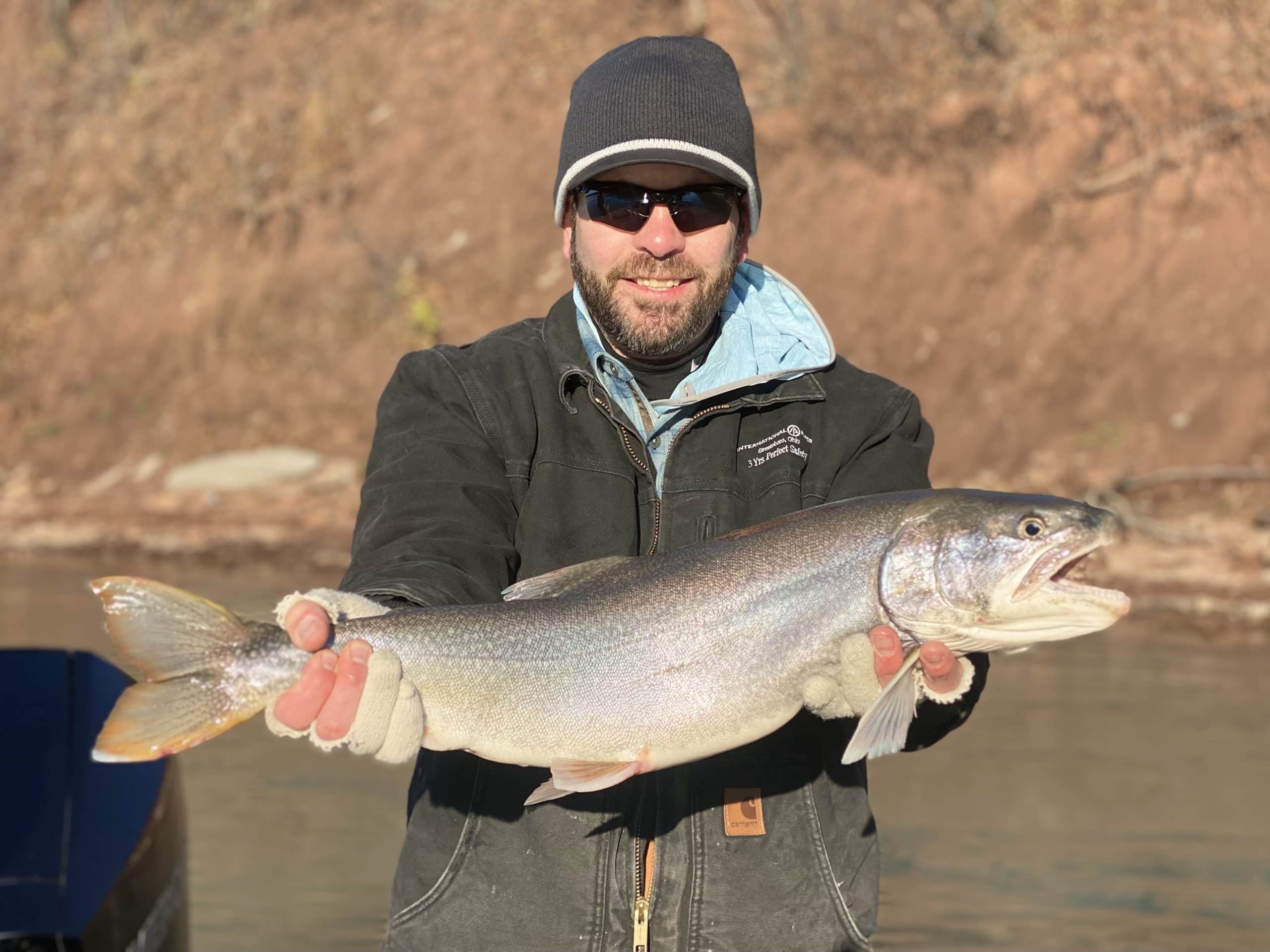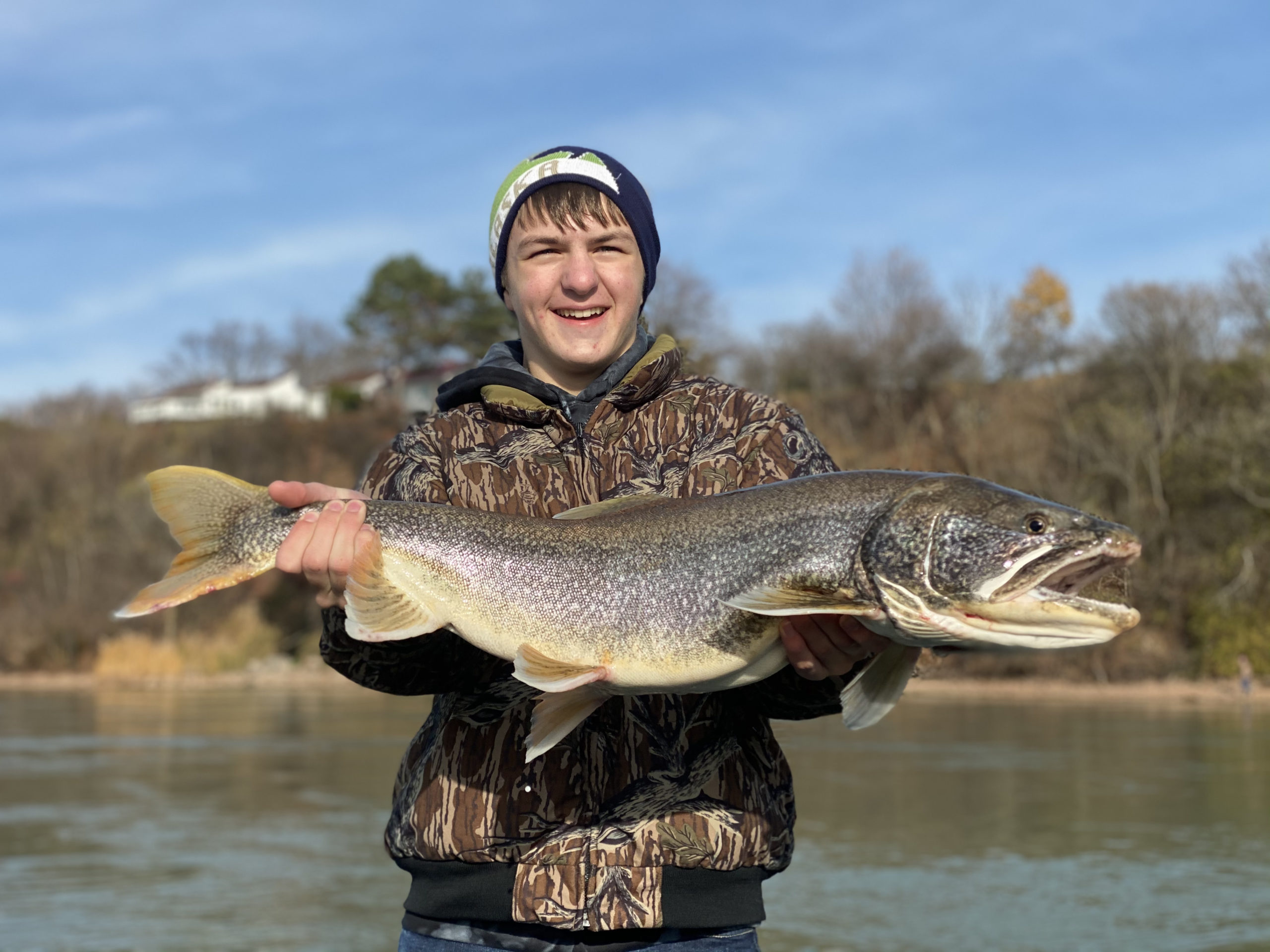 Looking Forward (30-Nov – 6-Dec)
Unfortunately, this upcoming week is not looking good. The forecast is calling for more BIG winds and a lot of precipitation early on. The water will likely turn from the greenish brown it is now to just BROWN. Depending on how much of the forecast holds, I'm not anticipating good enough water until late in the week.
Of course, I will be cruising around daily keeping an eye on things – trying to avoid losing my mind in the process lol.
Stay healthy my friends – mentally and physically,
Ryan