Days on the Water: 6
Who we fished with: friends/clients
Where we fished:  Lake Erie, Lower Niagara
What we caught: lake trout, steelhead, browntrout, smallmouth bass
Tactics: beads, Mr. Twisters
Commentary
Observations from the Water – this Past Week (29-Nov – 5-Dec)
What…a…week! It's a rare occasion to be able to fish 6 days in a row this time of year but we pulled it off. Fair conditions for most of the week (plus some adventurous clients that wanted to fish in the wind on Thursday) kept the color of the water in fishable shape all week. I'm happy it worked out that way – I got to see some new friends and some guys I've been fishing with since I started guiding.
As you'll see from the pictures, nothing much changed since last week. The lake trout bite is still going very strong. Steehead are around in better numbers than last week but still a little slow. The brown trout made fleeting appearances and all of them have been small. There's a lot of bait in the system – a mix of emeralds and gizzard shad – so you can't go wrong with a baitfish imitation (that's why I use white, twist tail grubs). There's also a lot of lake trout eggs in the system – so you also can't go wrong with a chartreuse or yellow bead. We've been catching fish on both baits at about the same rate.
As I mentioned last week, it's tough to complain about these conditions. From my perspective, a greedy one at that, I'd like to see a little more variety. I'm super happy the lake trout have remained active for much longer than "normal" this year, but I've landed hundreds of them so far and would like to see more of the drag screaming fights common to steelhead…it's coming.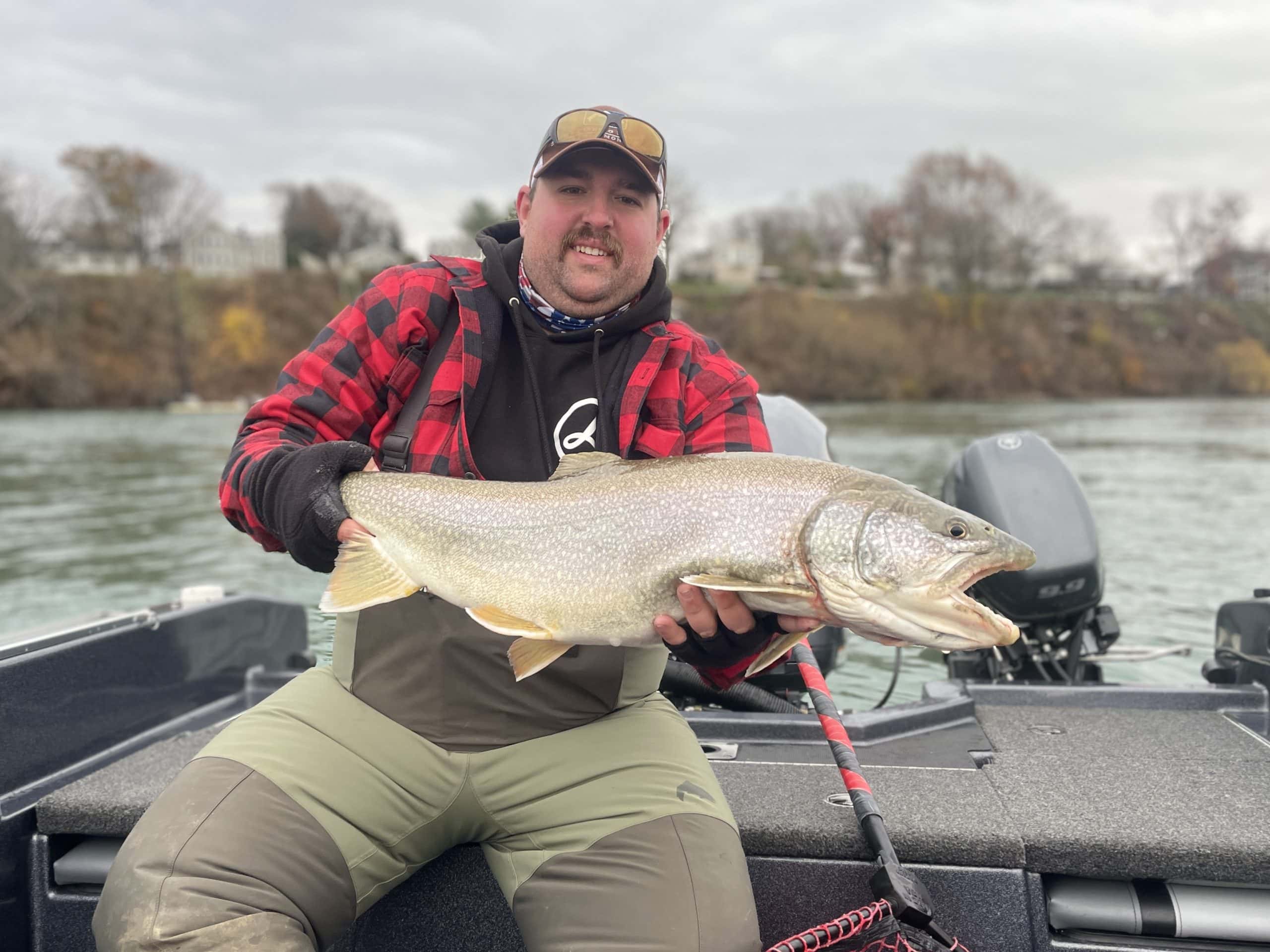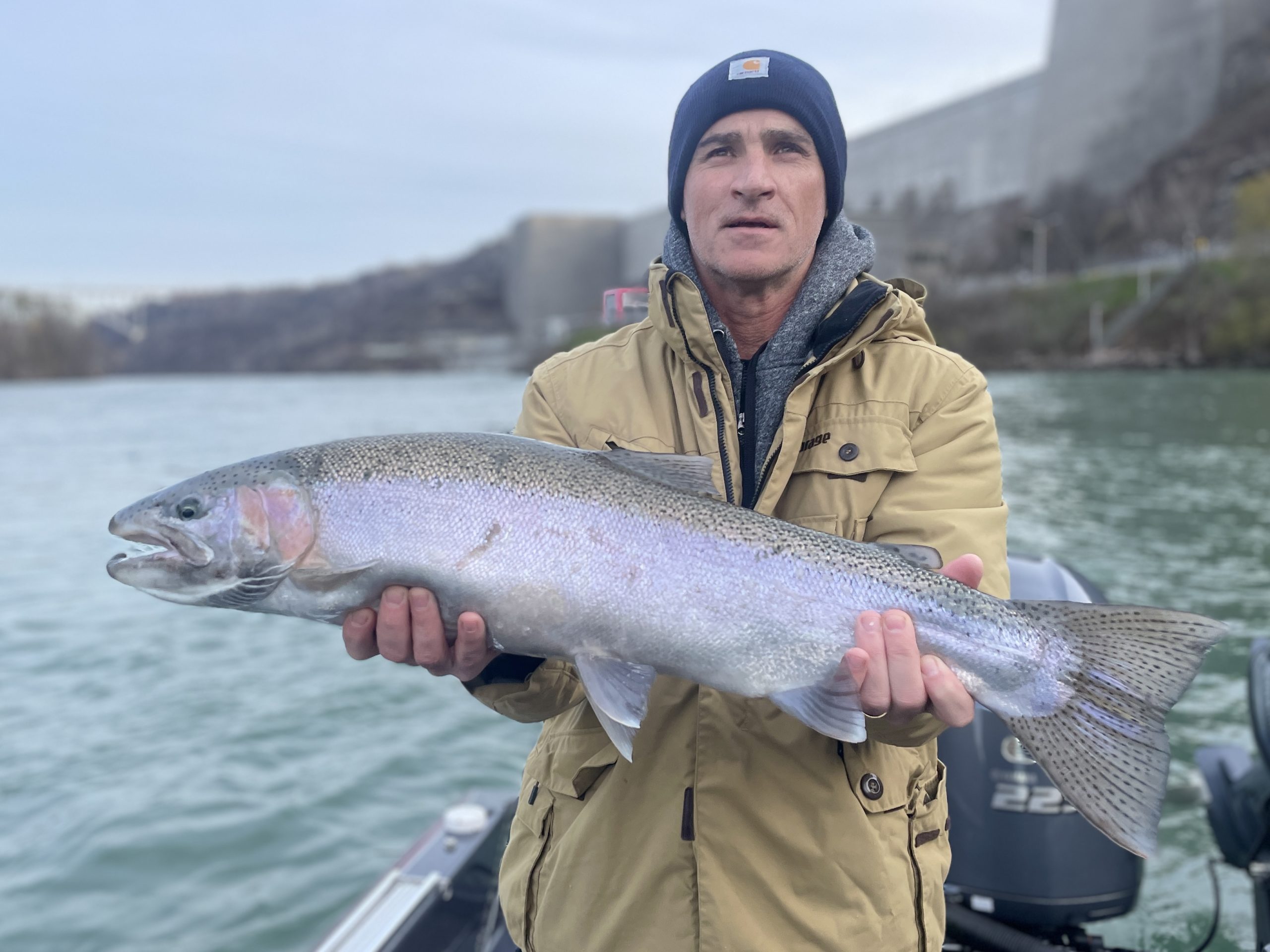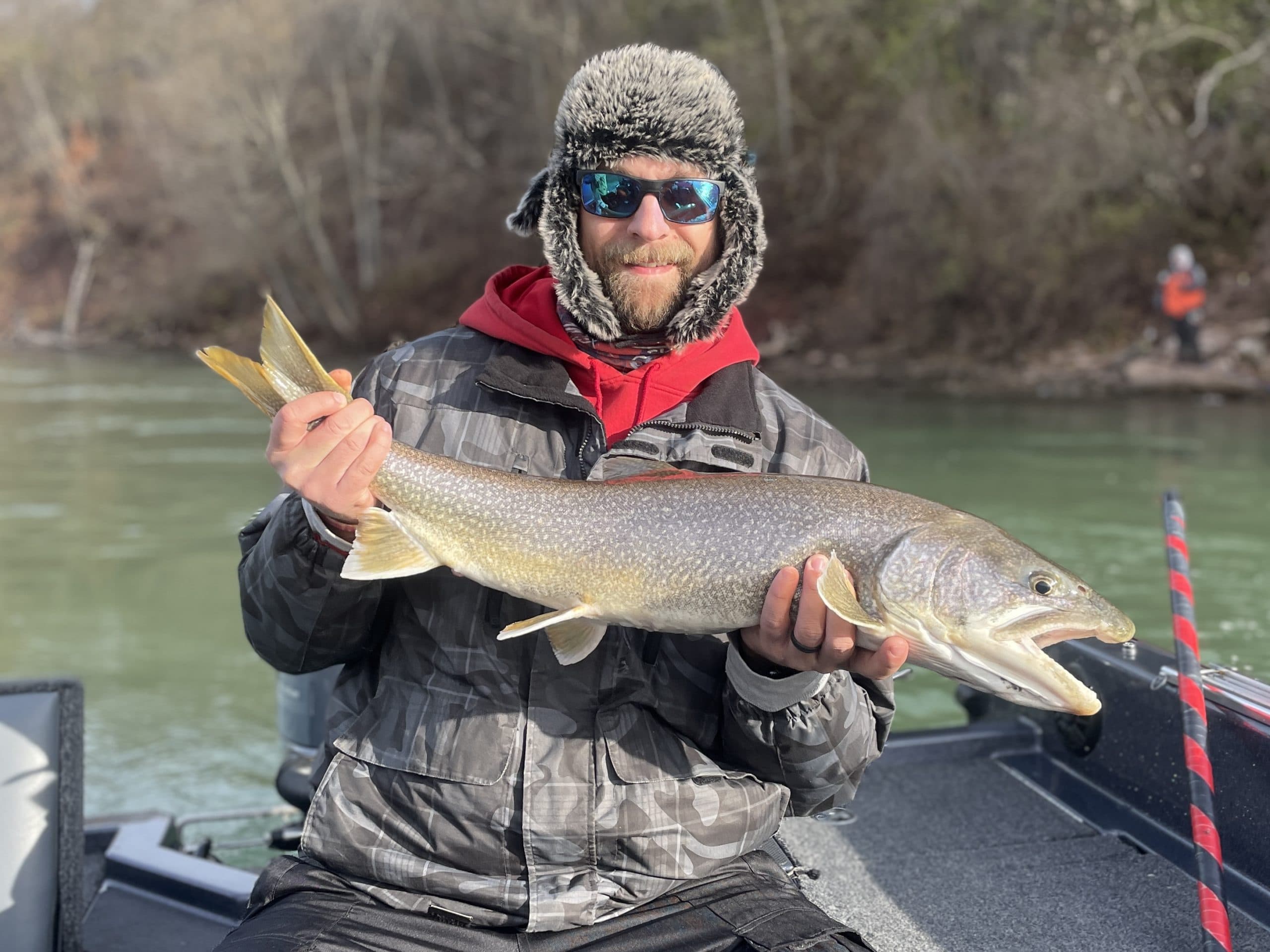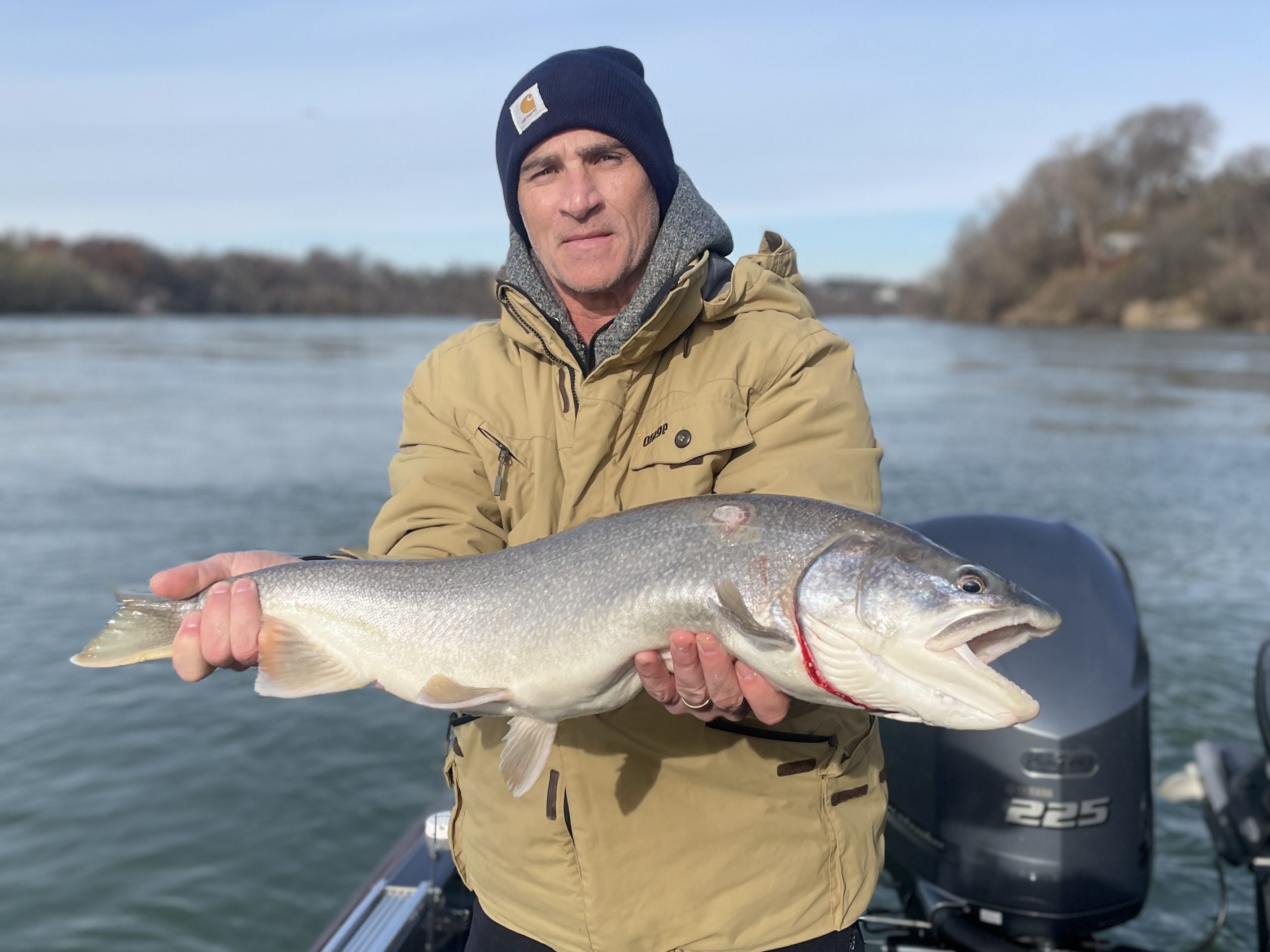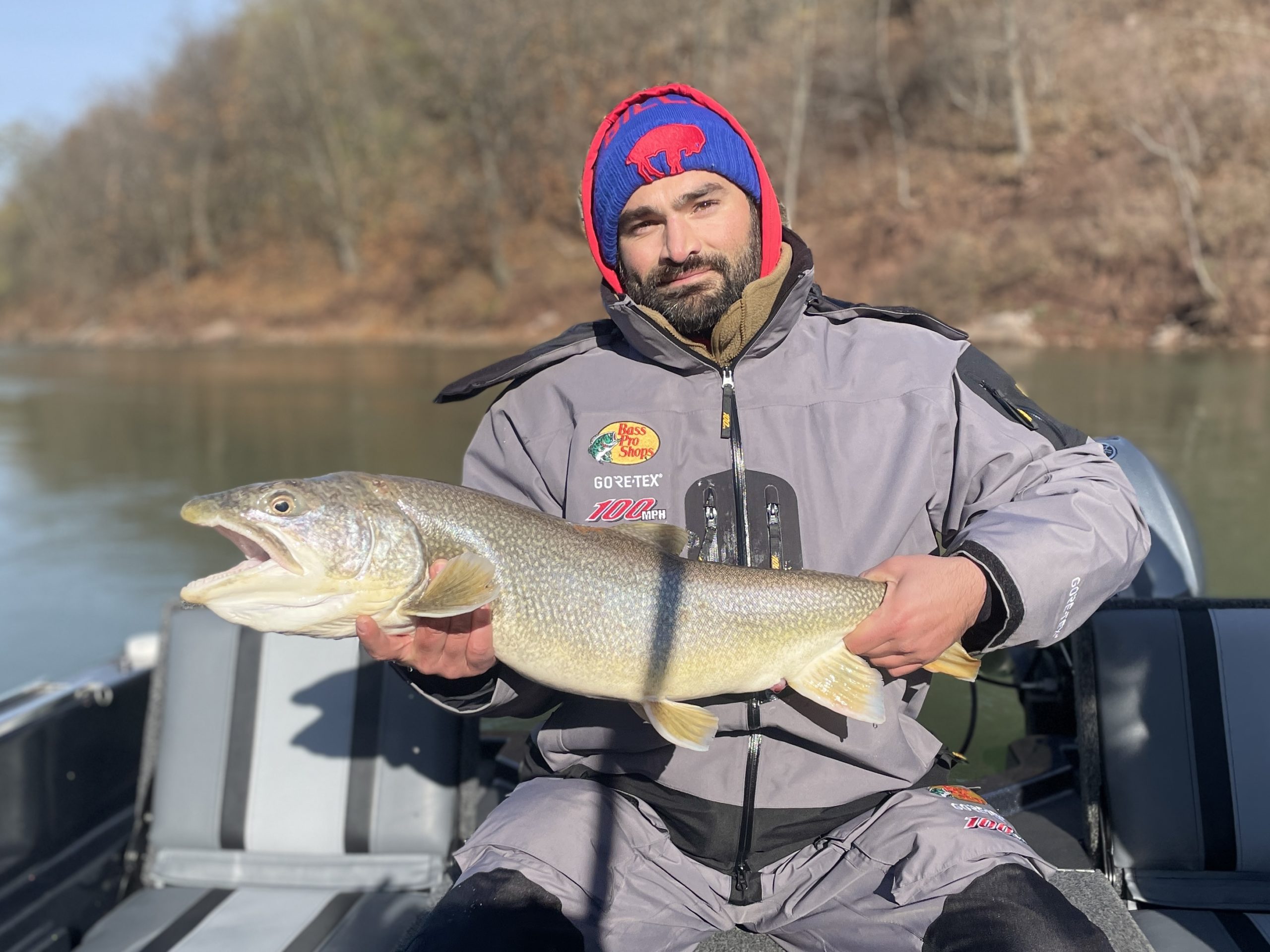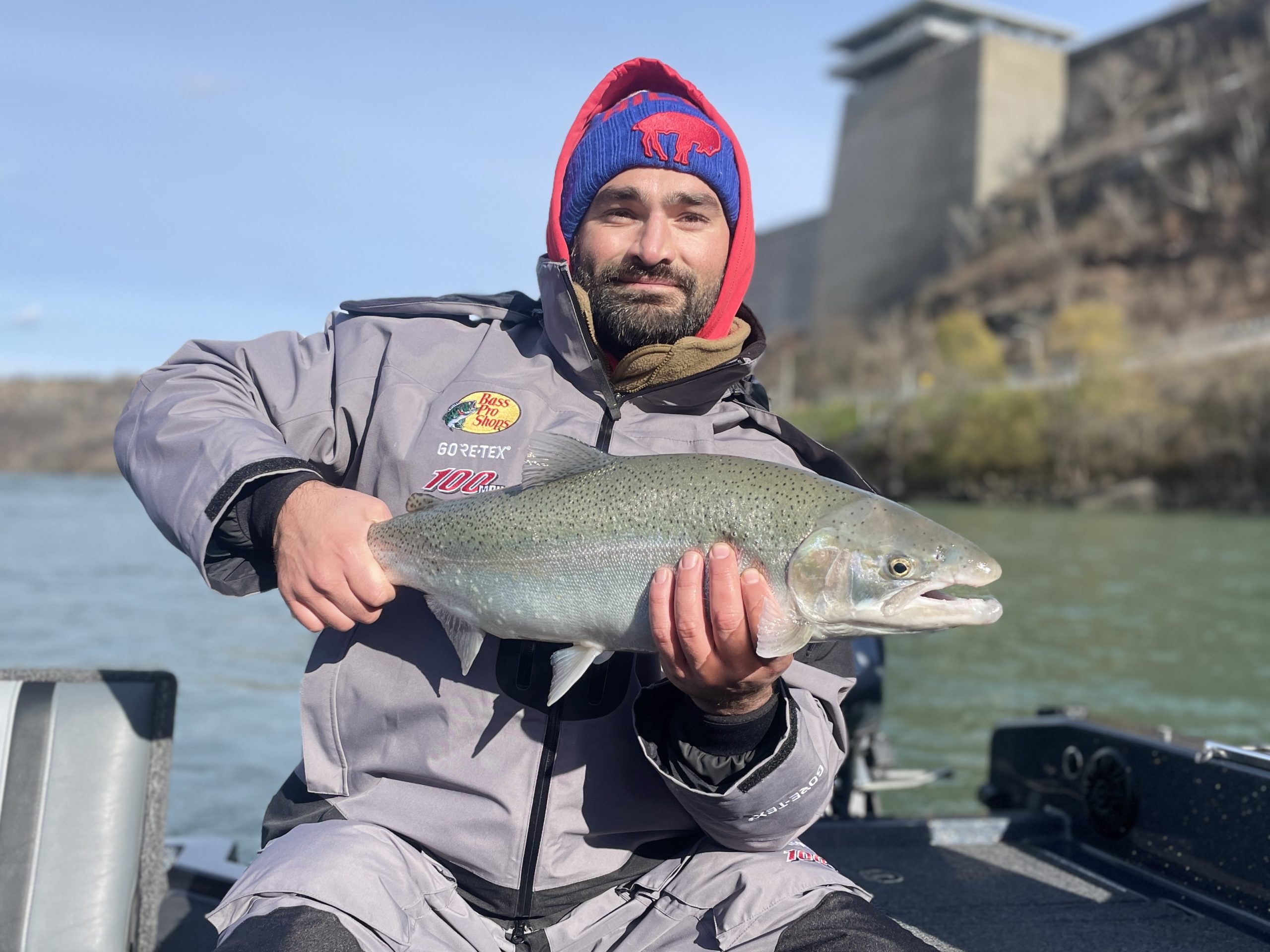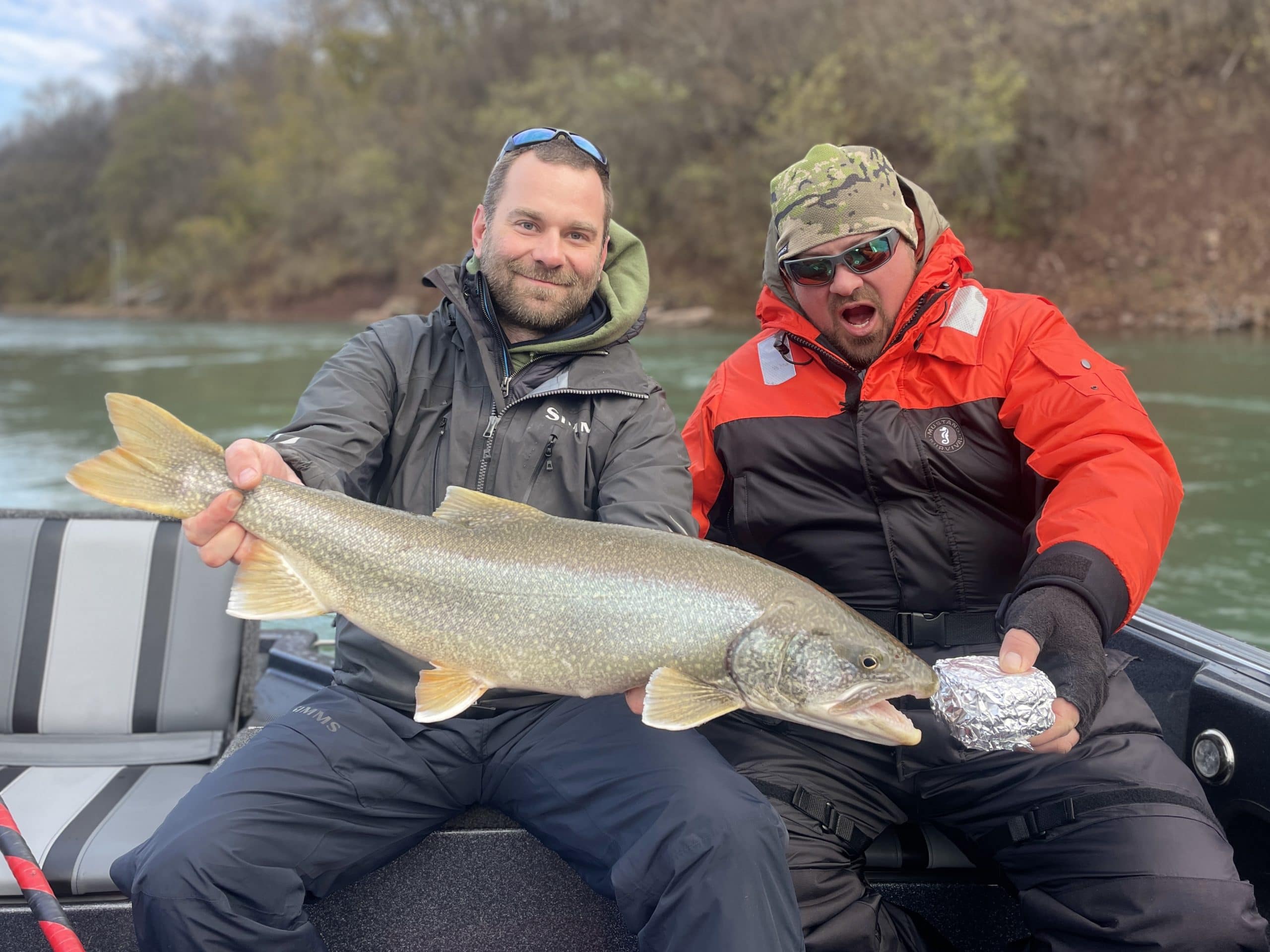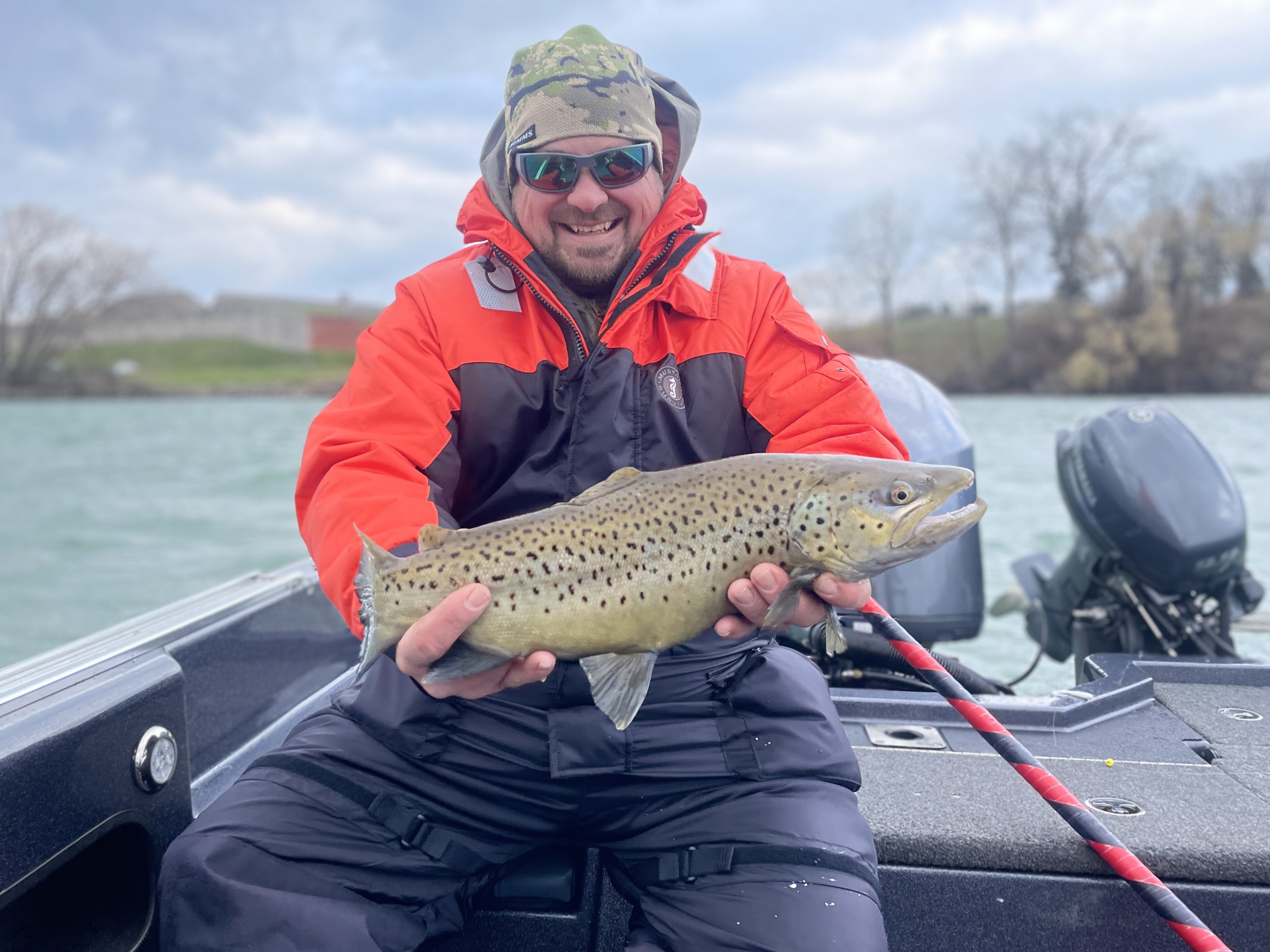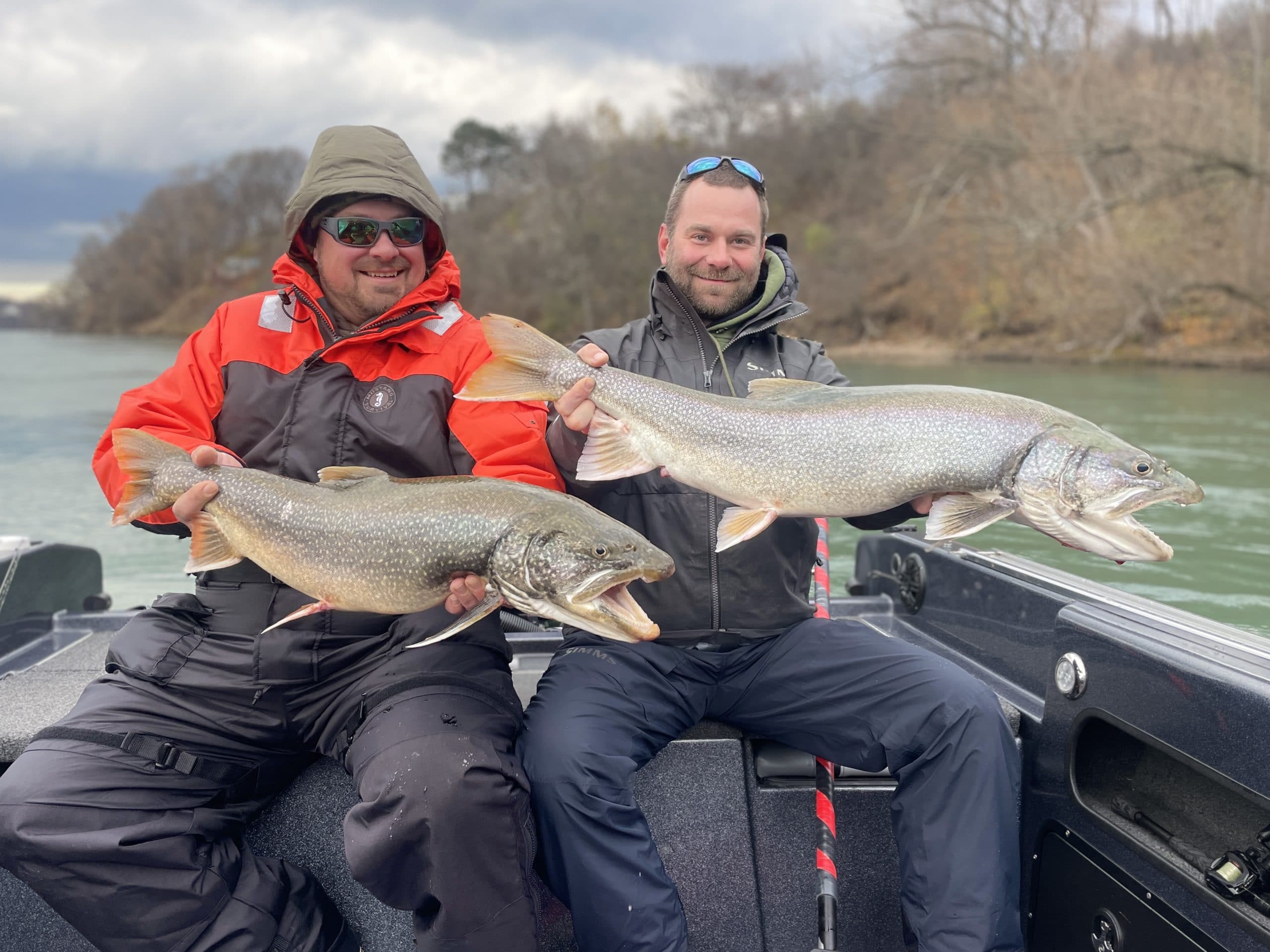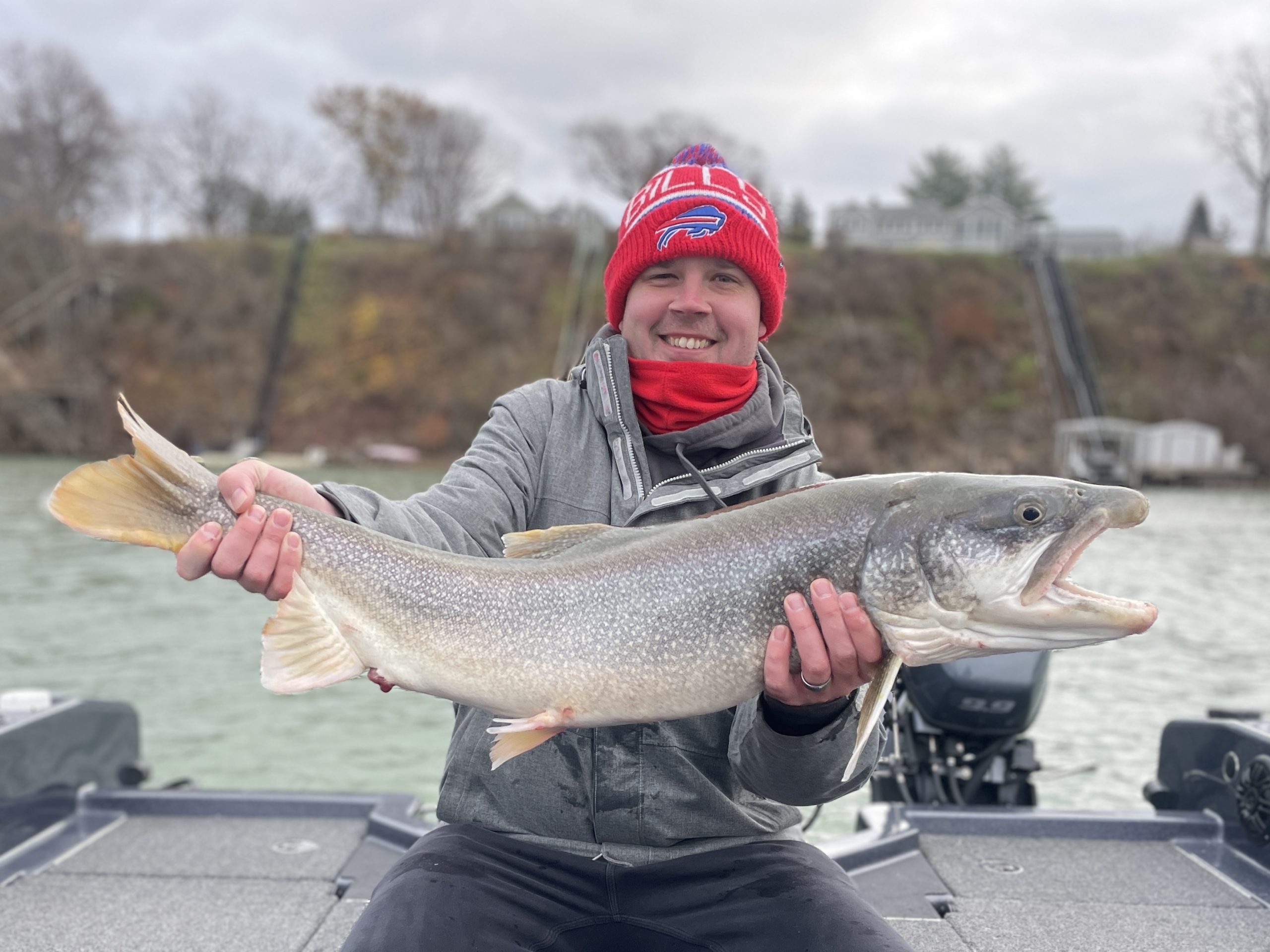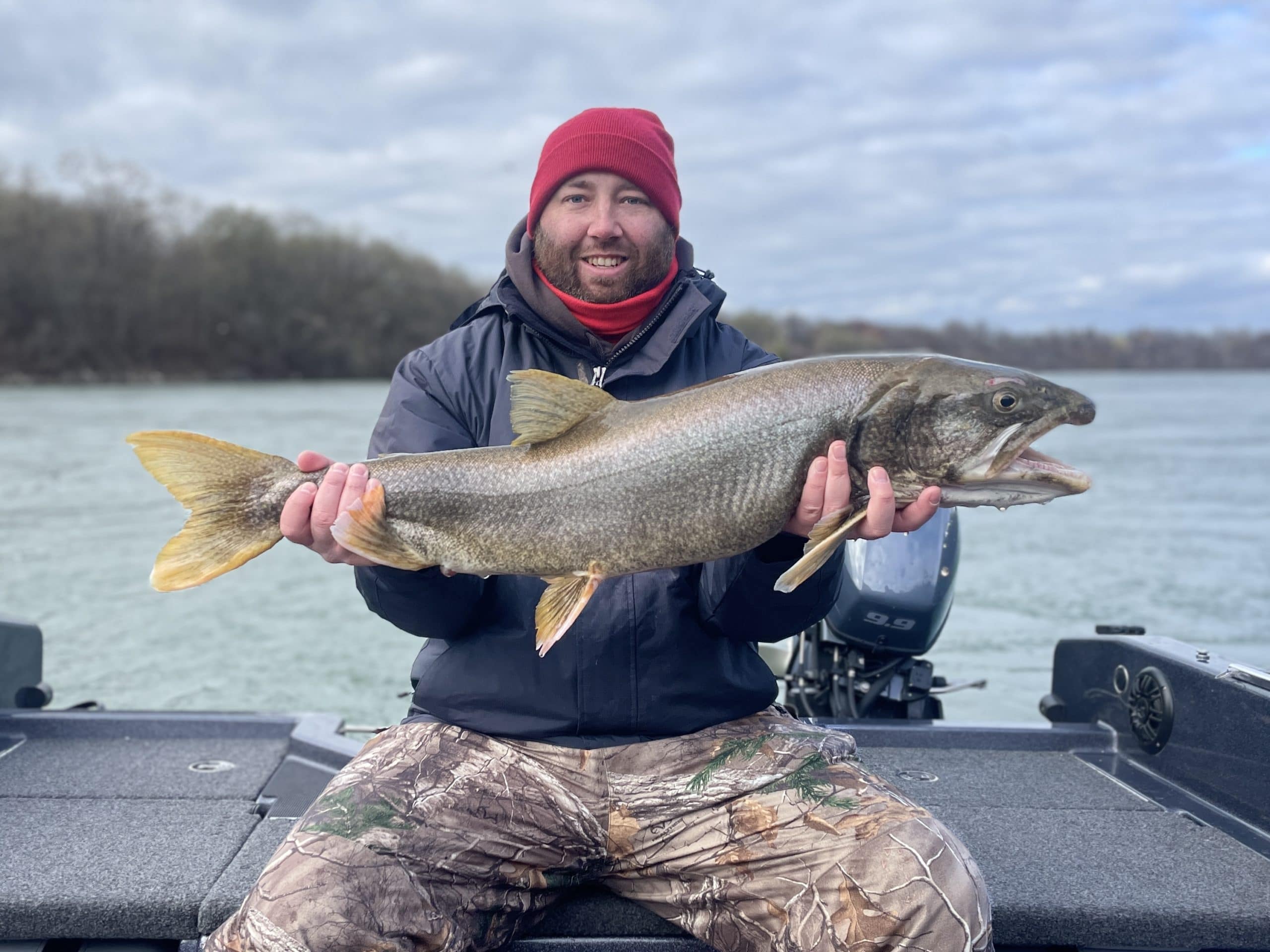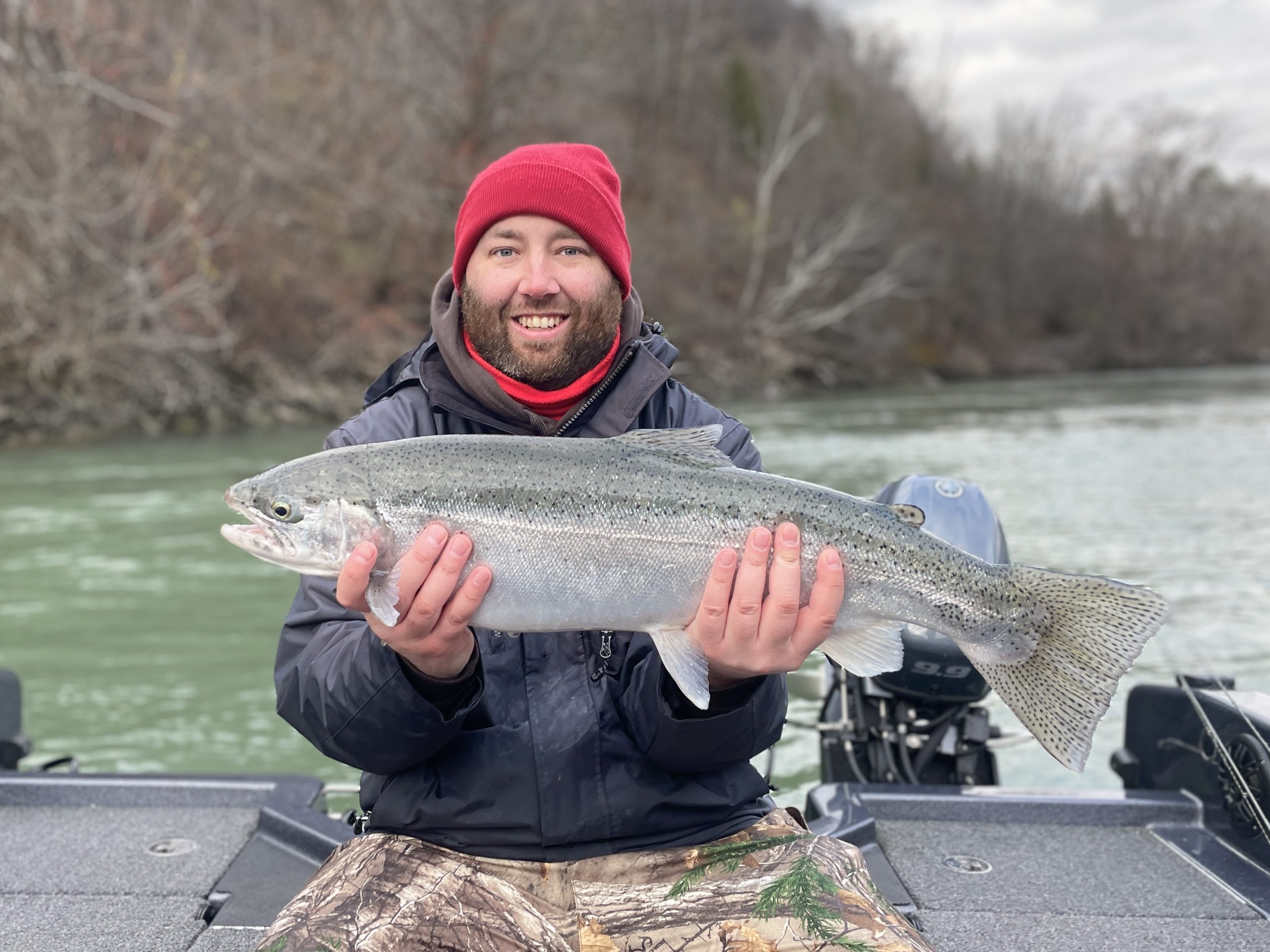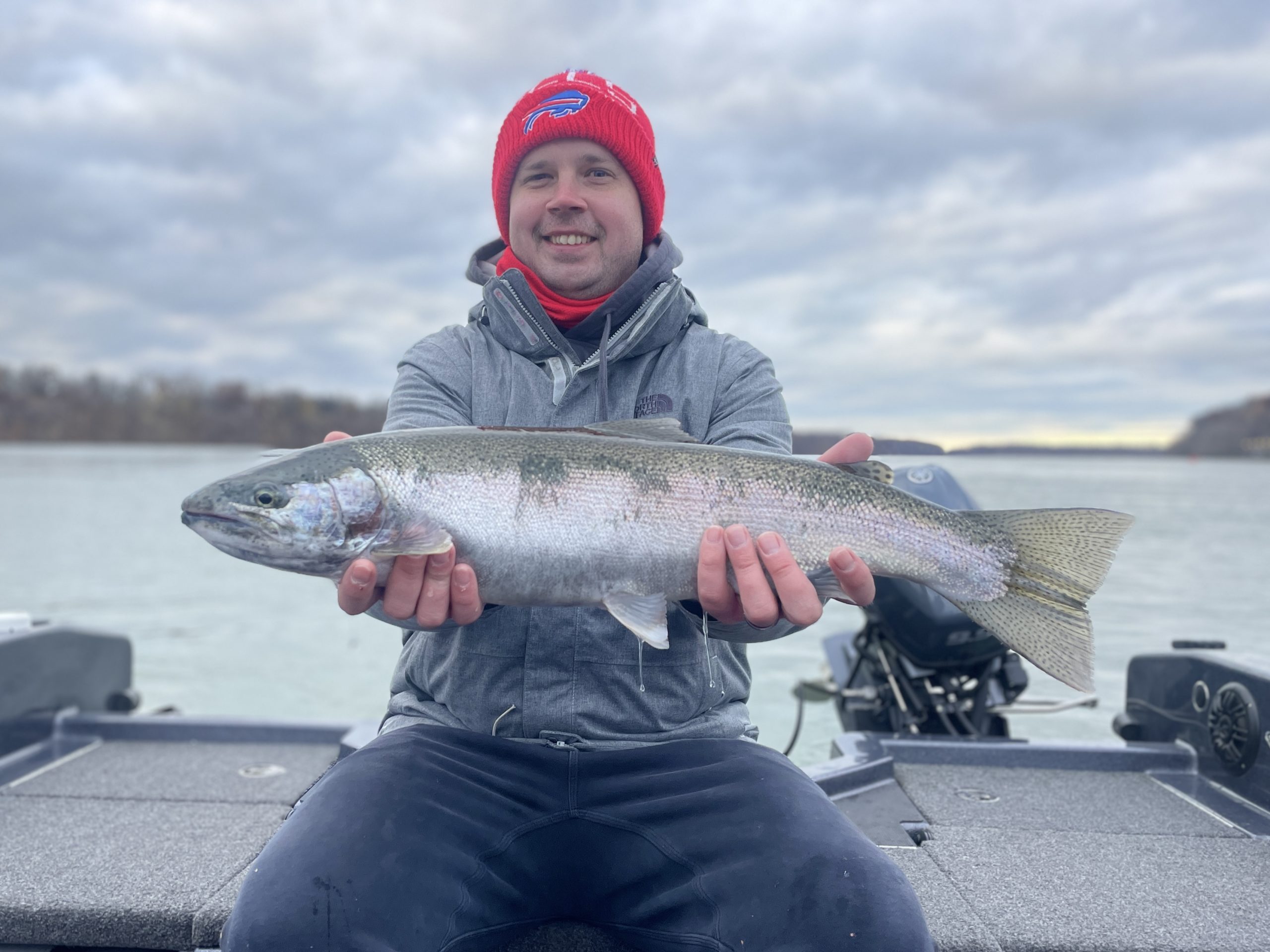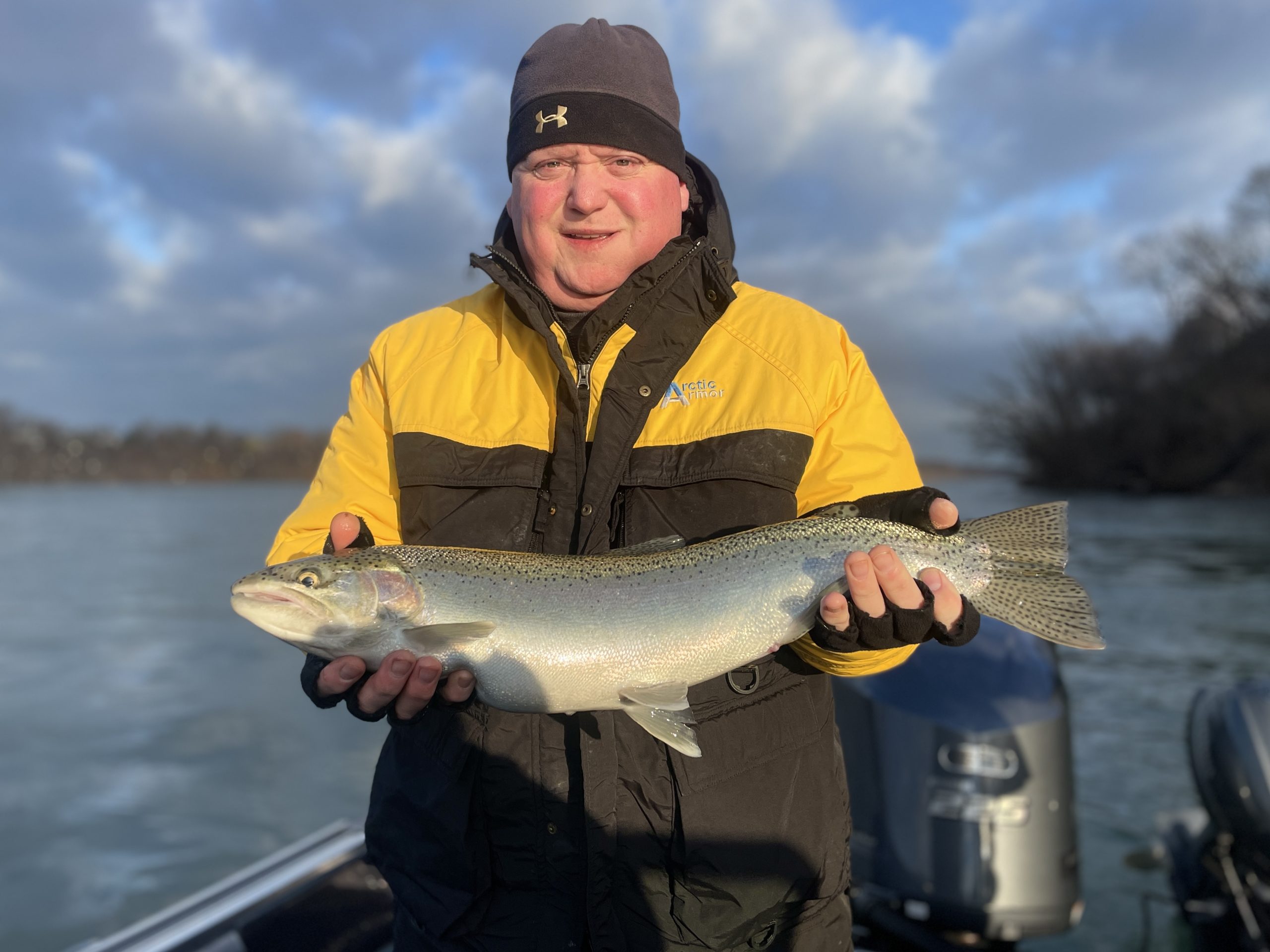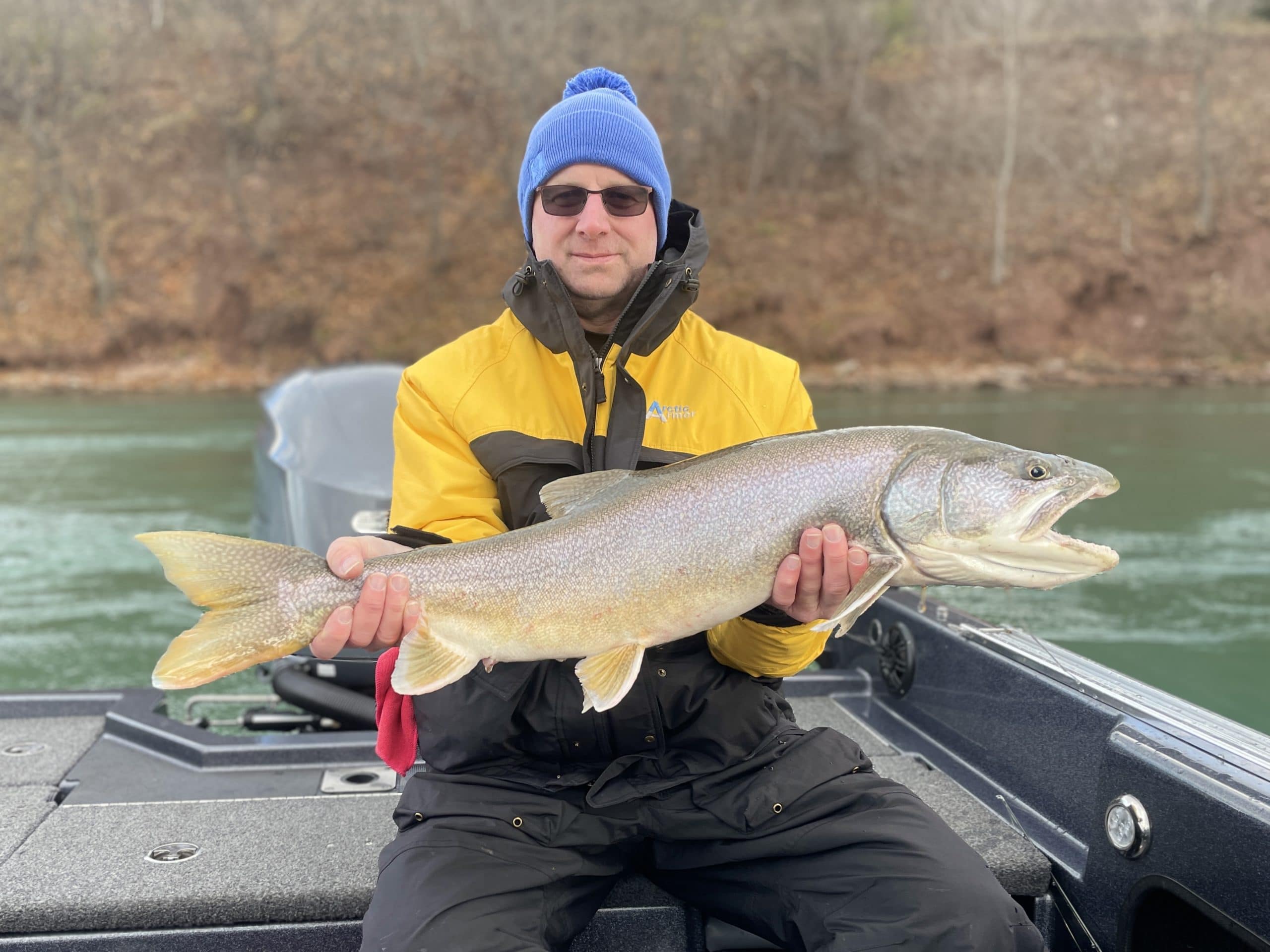 Looking Forward (06-12-Dec)
This upcoming week is looking promising. Other than the storm that's forecasted to hit tonight and pound the area with wind and rain for about 24 hours, the remainder of the week looks good. Similar temperatures as this past week – highs in the 40s and lows in the 30s, easy to deal with/not water staining winds, and small amounts of precipitation should allow us to fish daily after Tuesday. I say, "after Tuesday," because Monday's storm will likely muddy every blue line in our region for at least 24hours.
I haven't spent any time on the Lake Ontario bar so far this season – mainly because we haven't had the right wind for it very much lately. However, this upcoming week will present a few opportunities to head out there so that's certainly part of the plan. I'm hoping the big brown trout opted to stay out there to spawn vs. coming into the river in big numbers. Time to find out.
I think the steelhead fishing is about to get really good. Water temps are great, and those fish are far behind their "normal" pace in filling up the river so…
Quick note – if you live around here, you likely saw your first significant snowfall this past week and said to yourself or someone close to you, "I'm not ready for this!" Well folks, it happens every year so now that the shock is over, start considering plans to mitigate the shack nasties. Acclimation/exposing yourself to the cold is the best way to welcome this annual trend into your life. I have one activity in mind that'll provide much more than mere exposure to the elements. Give us a call to discuss.
Stay healthy my friends – mentally and physically,
Ryan