Days on the Water
: 1
Who we fished with
: friends
Where we fished
:
Lower Niagara
What we caught
: 
Steelhead
Tactics
: beads, artificial minnows
Commentary
Observations from the Water – this Past Week (30-Nov – 6-Dec)
Well, as predicted this past week was very similar to a couple weeks ago – lots of wind, cold, and precipitation. It would have either been a fool's errand or just plain unsafe to attempt going out on any of the past 6 days. Thankfully, many of our clients were flexible enough to reschedule to later this month.
Throughout the week, as many of us anglers do, I checked the weather forecast hourly and made a trip or two to the river to check on clarity. By midday Saturday, it looked as if it was going to clear enough to make Sunday worthwhile. That ended up being the case.
Today (Sunday, 12/06/2020), as I had hoped, water was just barely clear enough to make things work. We didn't catch a ton by any means, but fish were caught and my near week-long drought came to end.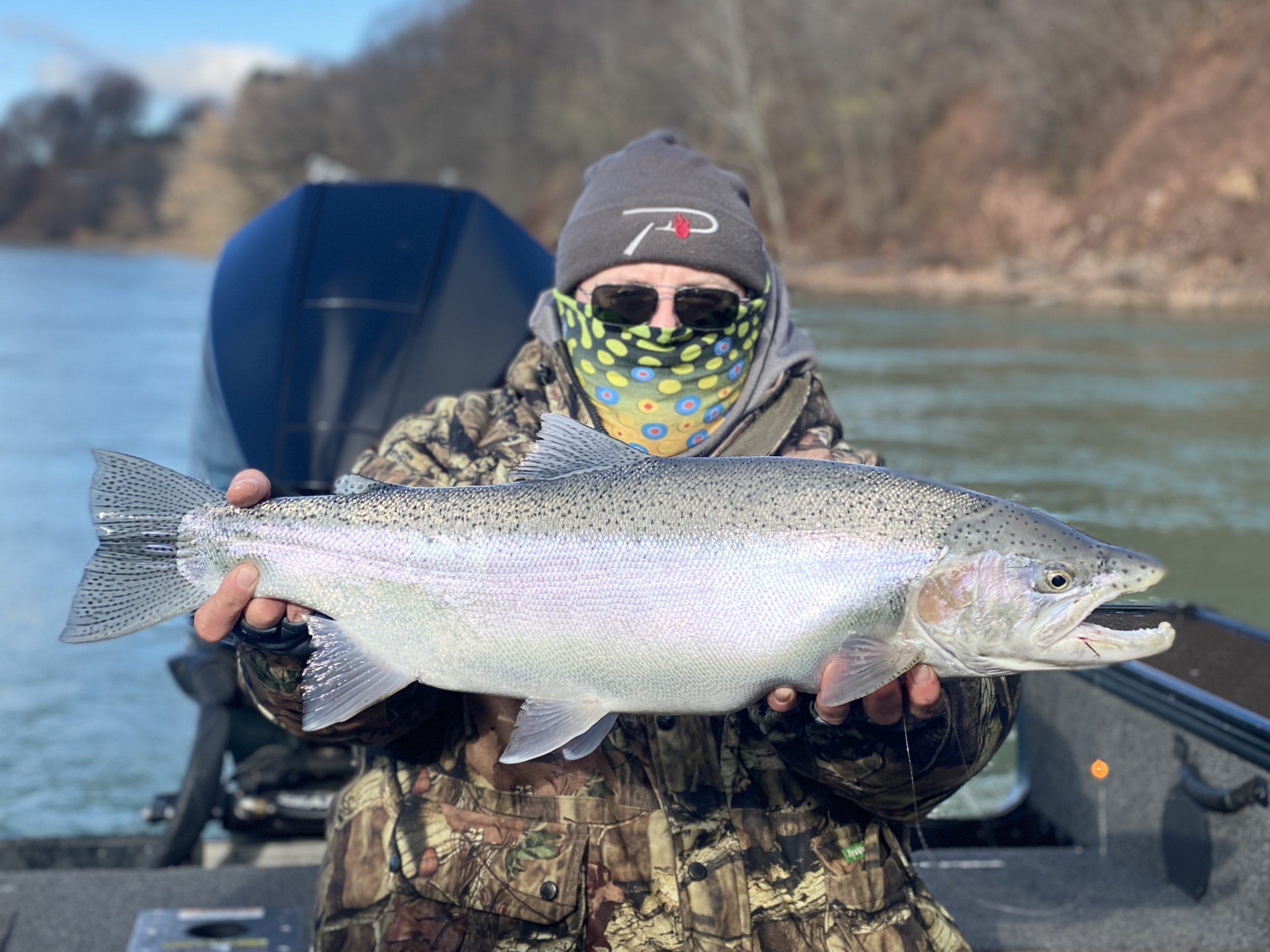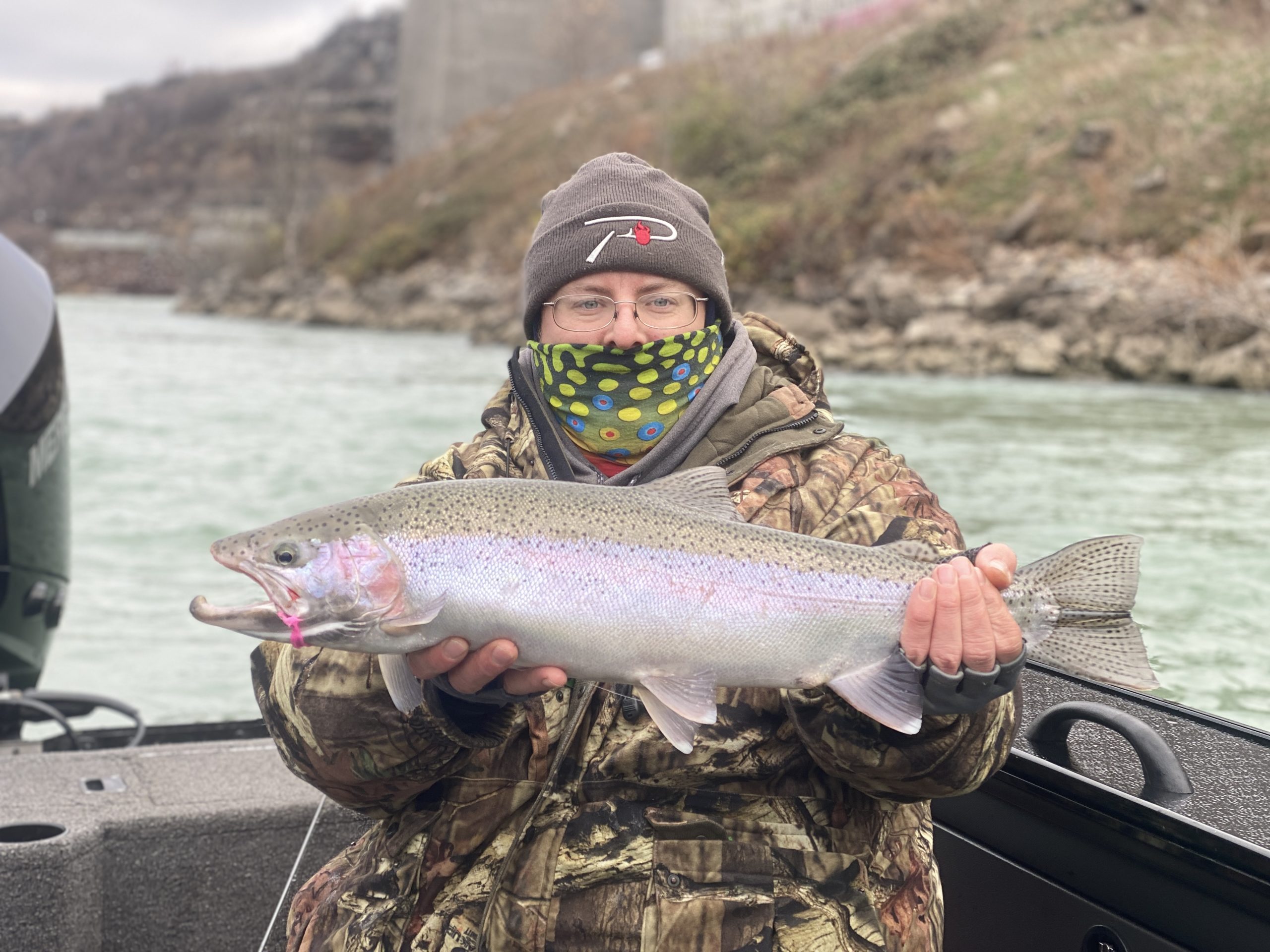 Looking Forward (7-13 Dec)
Mother Nature is going to allow us to spend a good amount of time on the water. If the forecast holds, we'll get to fish every day. I'm looking forward to that as there are good numbers of fish around. Today, in marginal water quality (at best), we did fairly well. As long as the wind does what the forecast predicts, this water is only going to get better.
Steel and brown trout will be thr focus. It should be prime. I hope to see you out there.
Stay healthy my friends – mentally and physically,
Rya