Days on the Water: 5
Who we fished with: friends, clients
Where we fished: Lower Niagara
What we caught: Steelhead, Lake Run Brown Trout
Tactics: beads, artificial minnows
Commentary
Observations from the Water – this Past Week (7-13-Dec)
It was a fun week! Mother Nature threw a little surprise at us back on Tuesday evening. When the sun went down, the water was in excellent condition. When the sun came up – it was muddy. Overnight, a quick but strong storm rolled through and kicked up big waves on Lake Erie and in turn, a lot of mud. That bit of friction aside, the weather stayed stable enough such that we managed to spend 5 days on the water – all of them very productive.
The bite has been good. Steelhead are around in considerable numbers and are eating readily. These fish are a blast this time of year – most are fresh from Lake Ontario and take off as soon as they get hooked. Screaming drag, crazy acrobatics, runs underneath the boat then out to the fast water, and "gator rolls," are only a few of the ways steelhead attempt to free themselves. Every time a client hooks one for the first time, I wish them luck and watch the wonderment and concentration on their faces as they engage in battle. I stand close by with the net and shout commands for moral support as well but it probably seems like background noise amidst the adrenaline fueled fight. Super fun times!!!
The brown trout bite is kinda going OK. We had north winds during the beginning part of the week making a drift near Lake Ontario difficult. However, S,W, and E winds prevailed during the latter part of the week – that's when the drift flowed well and that's when we caught fish.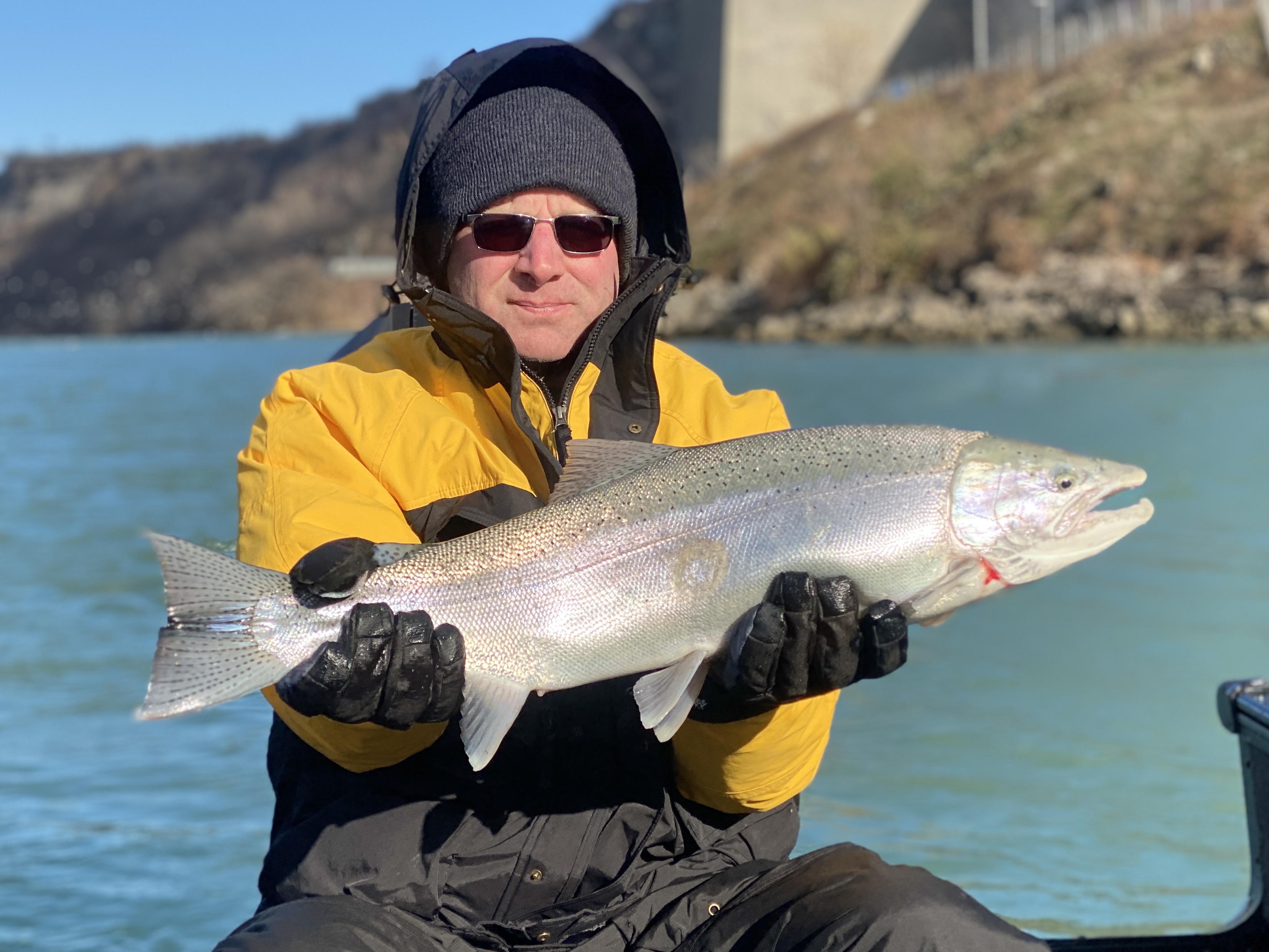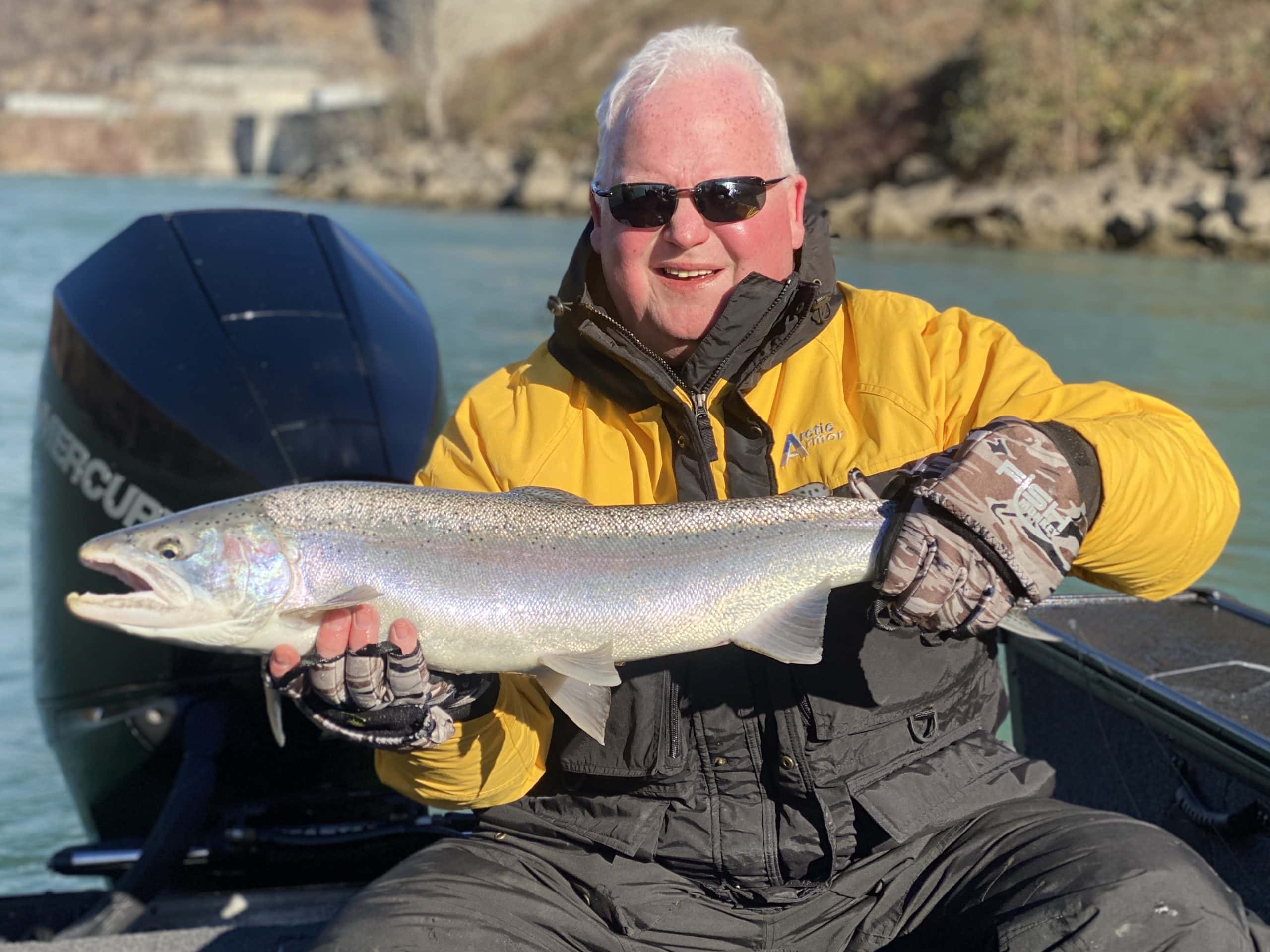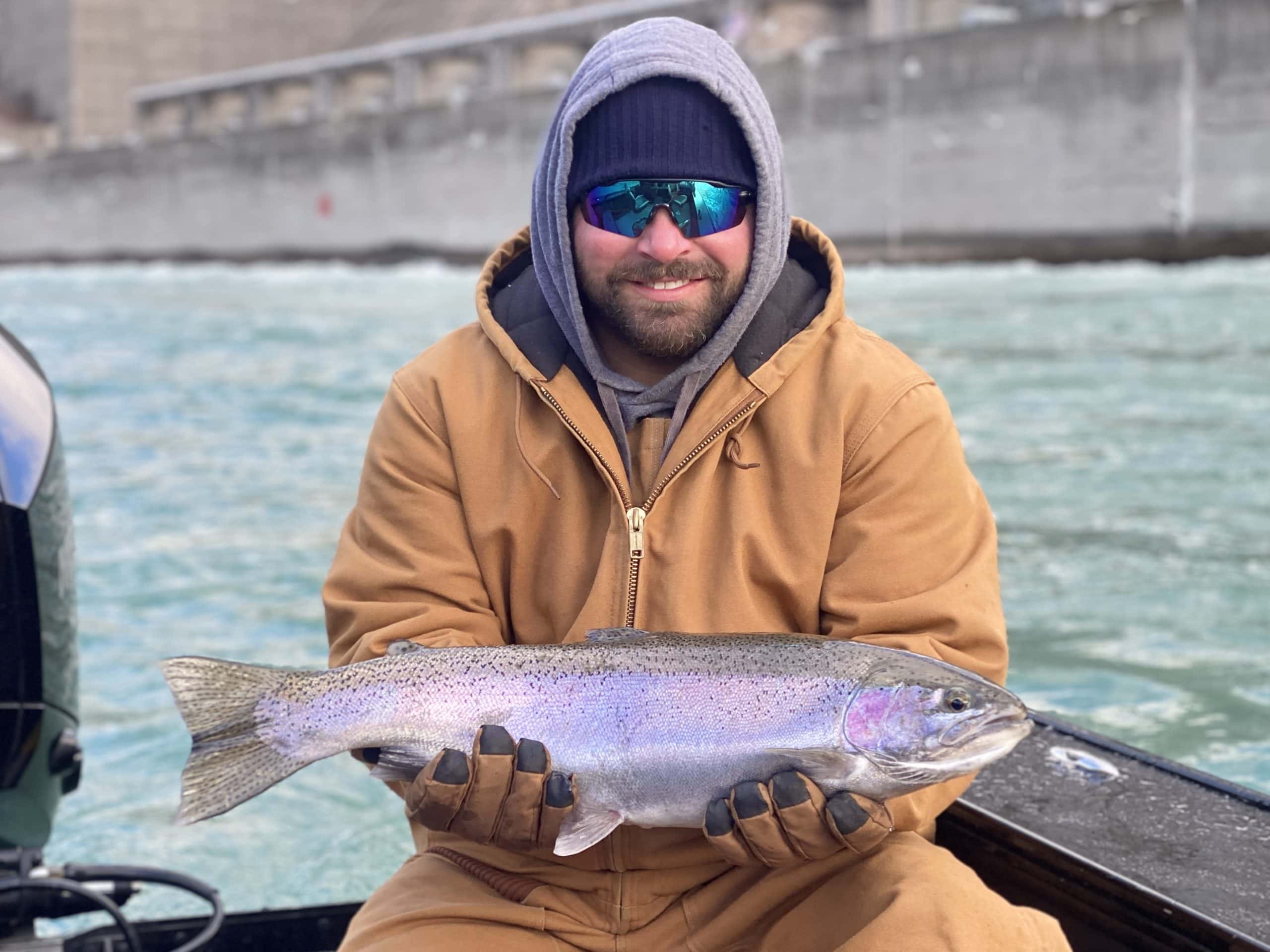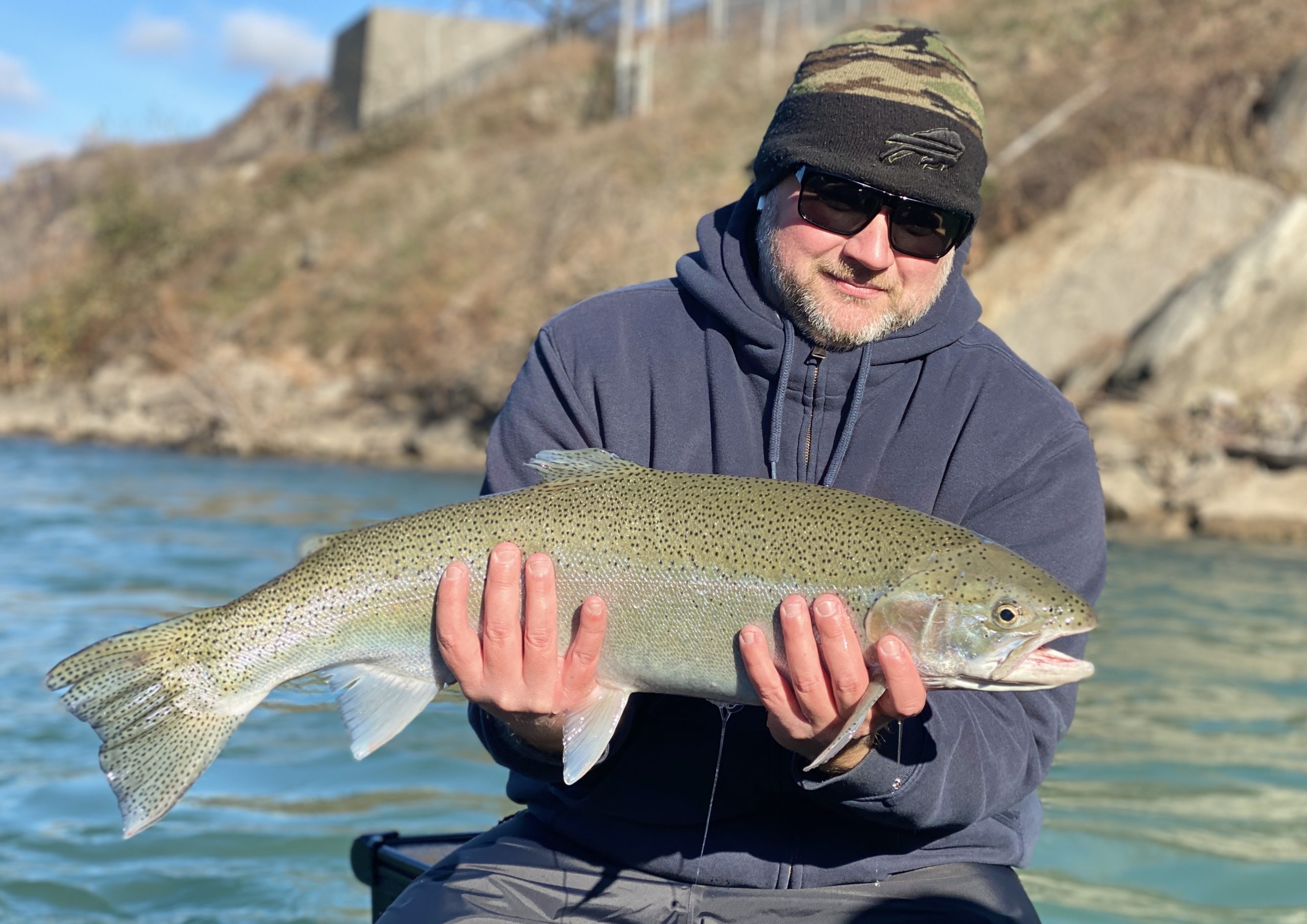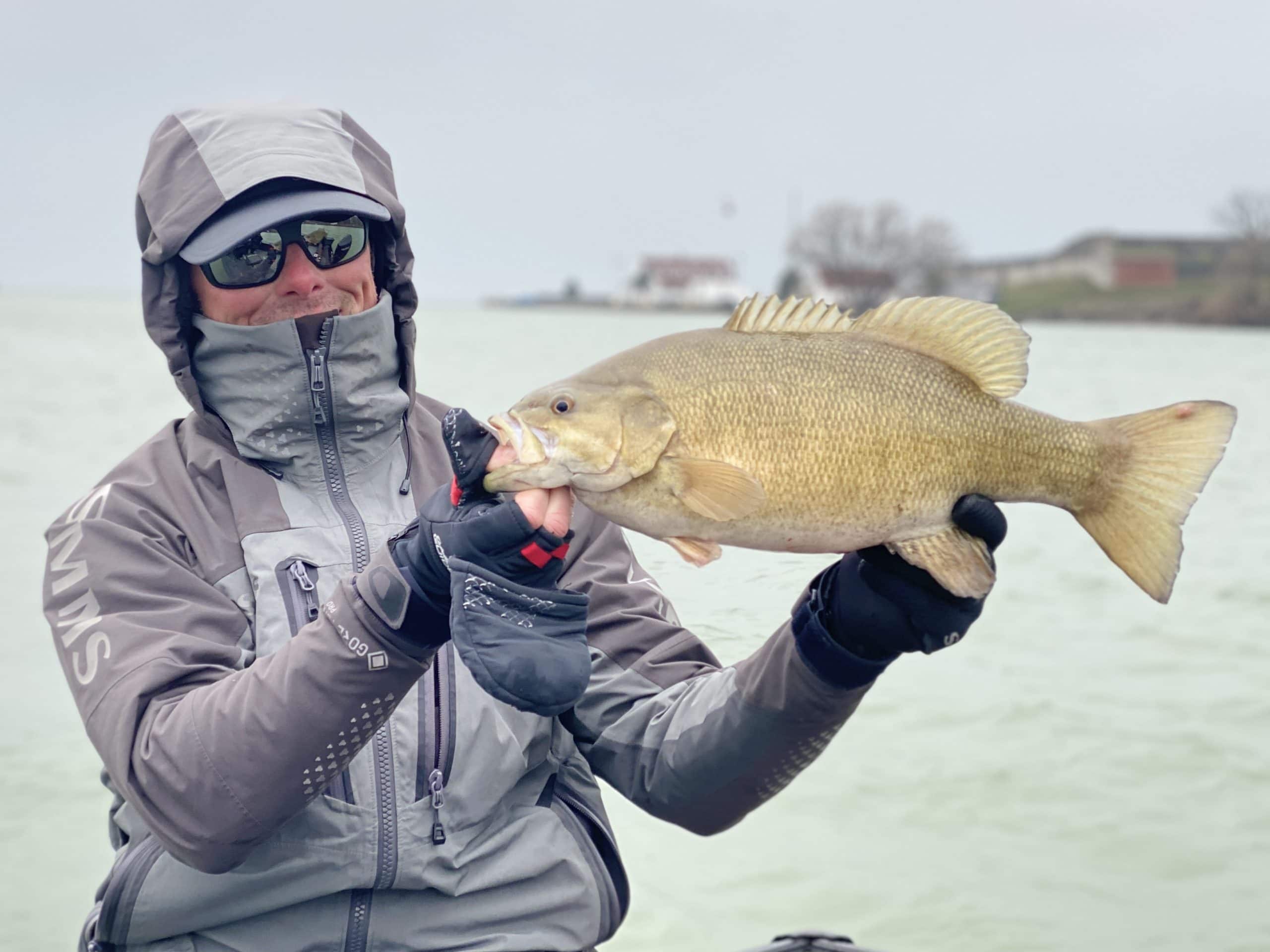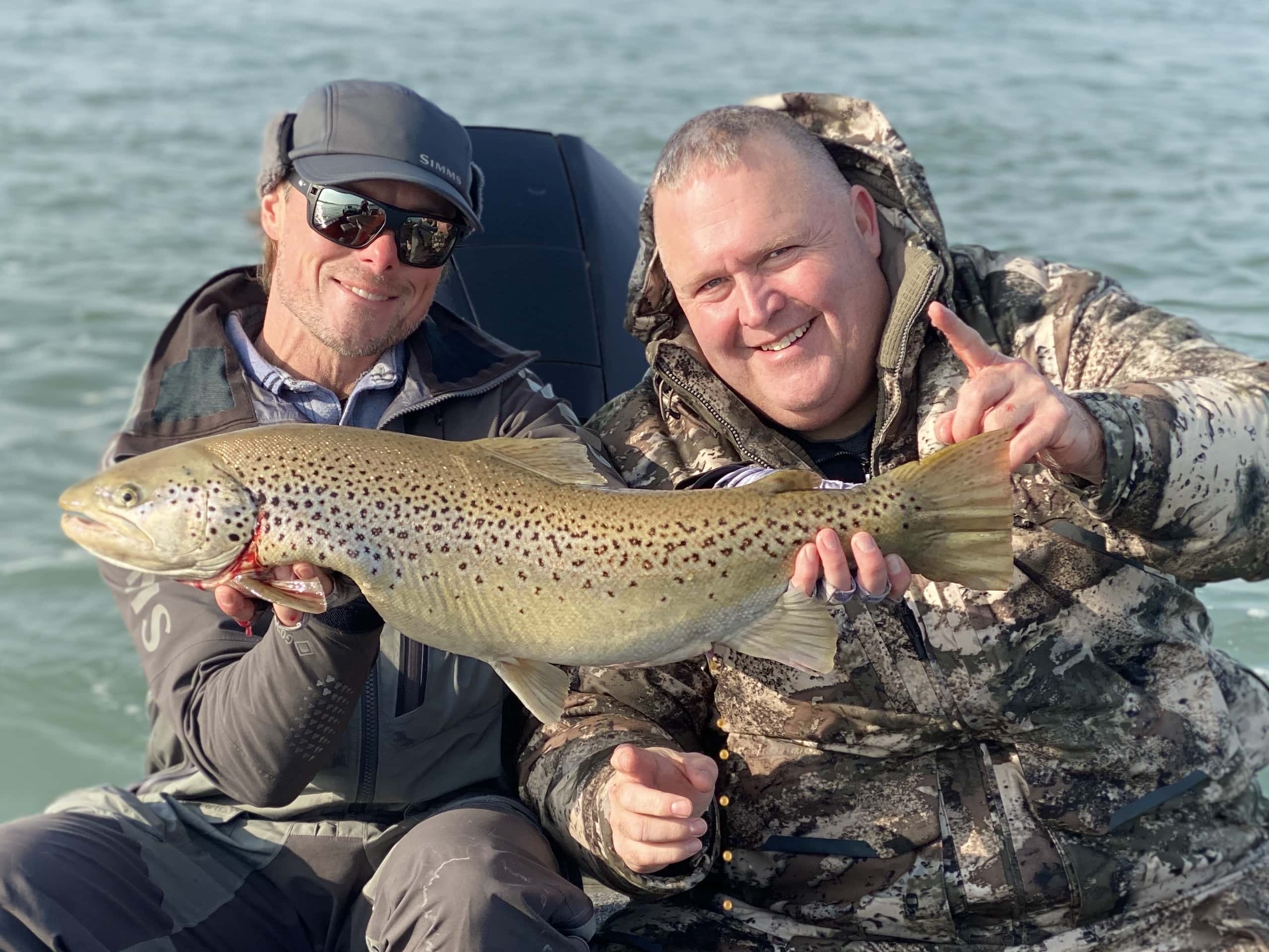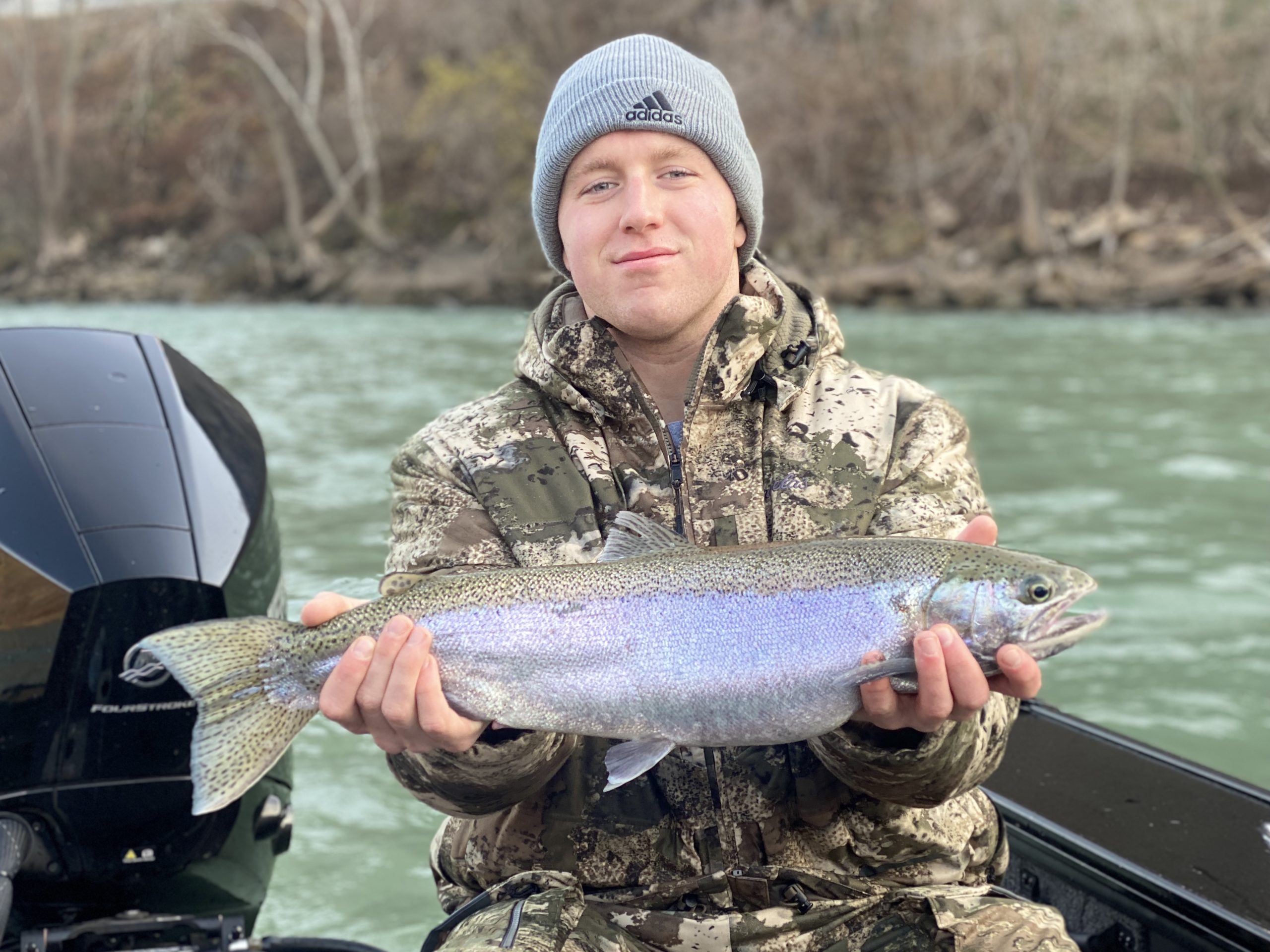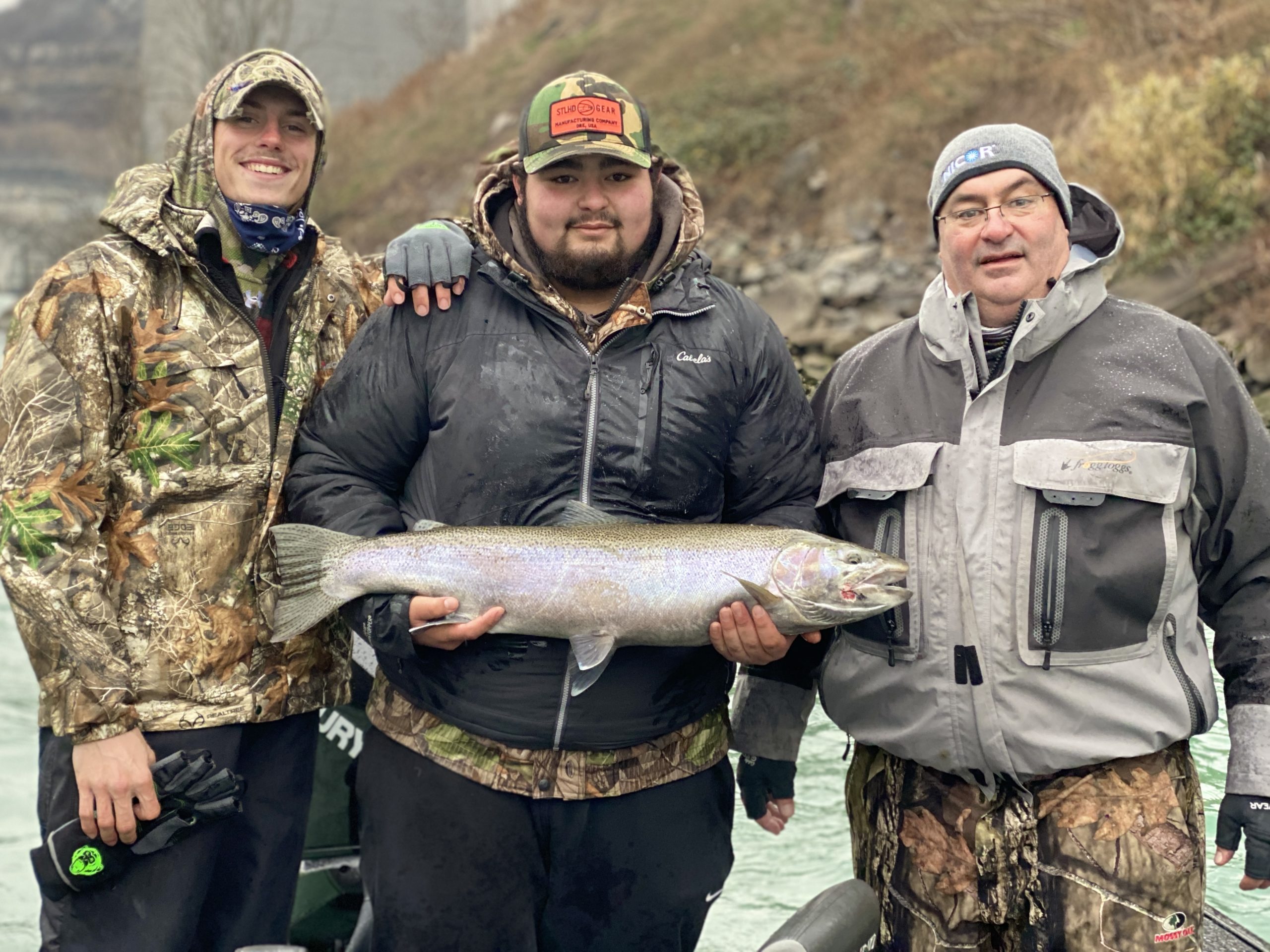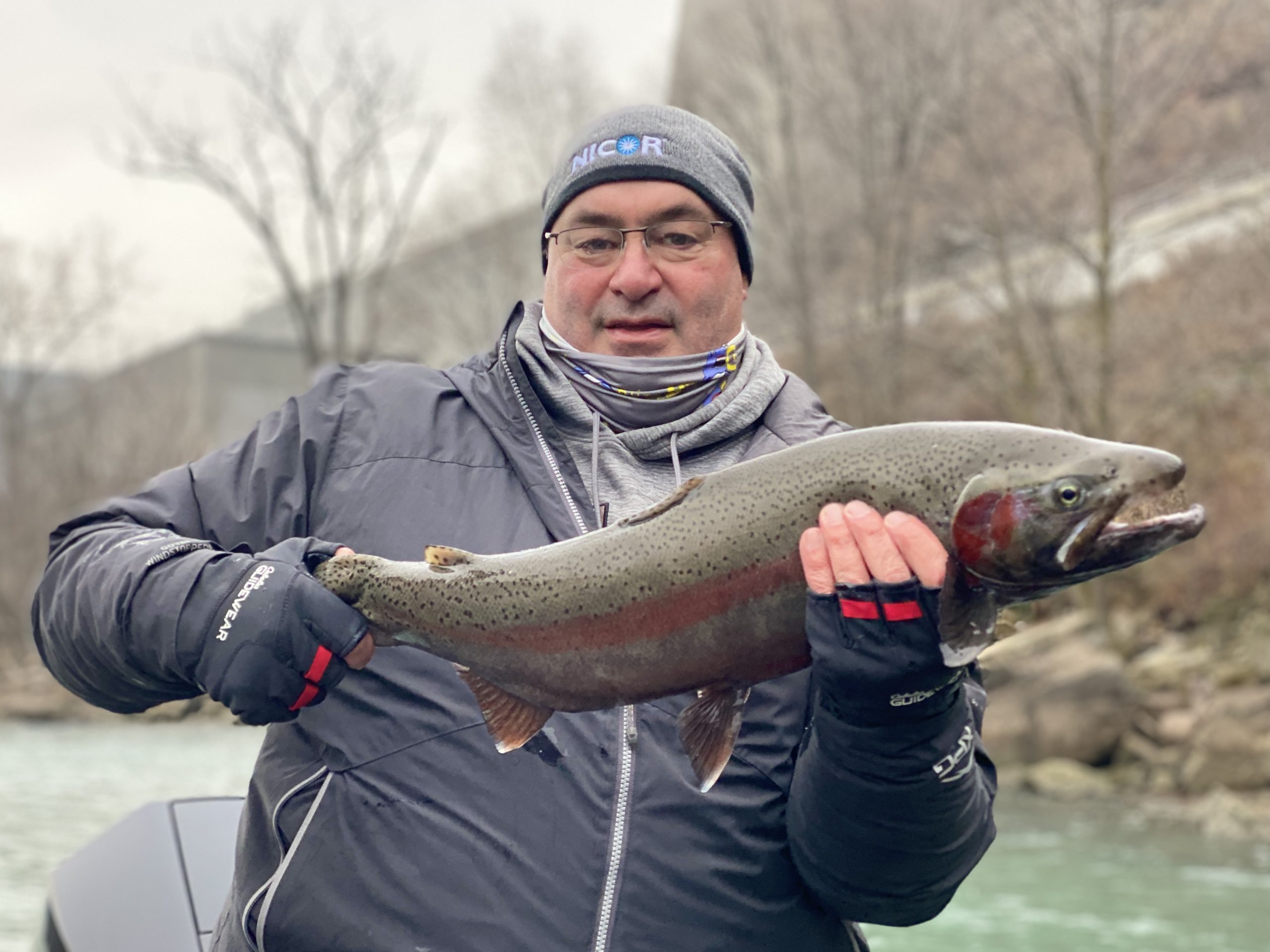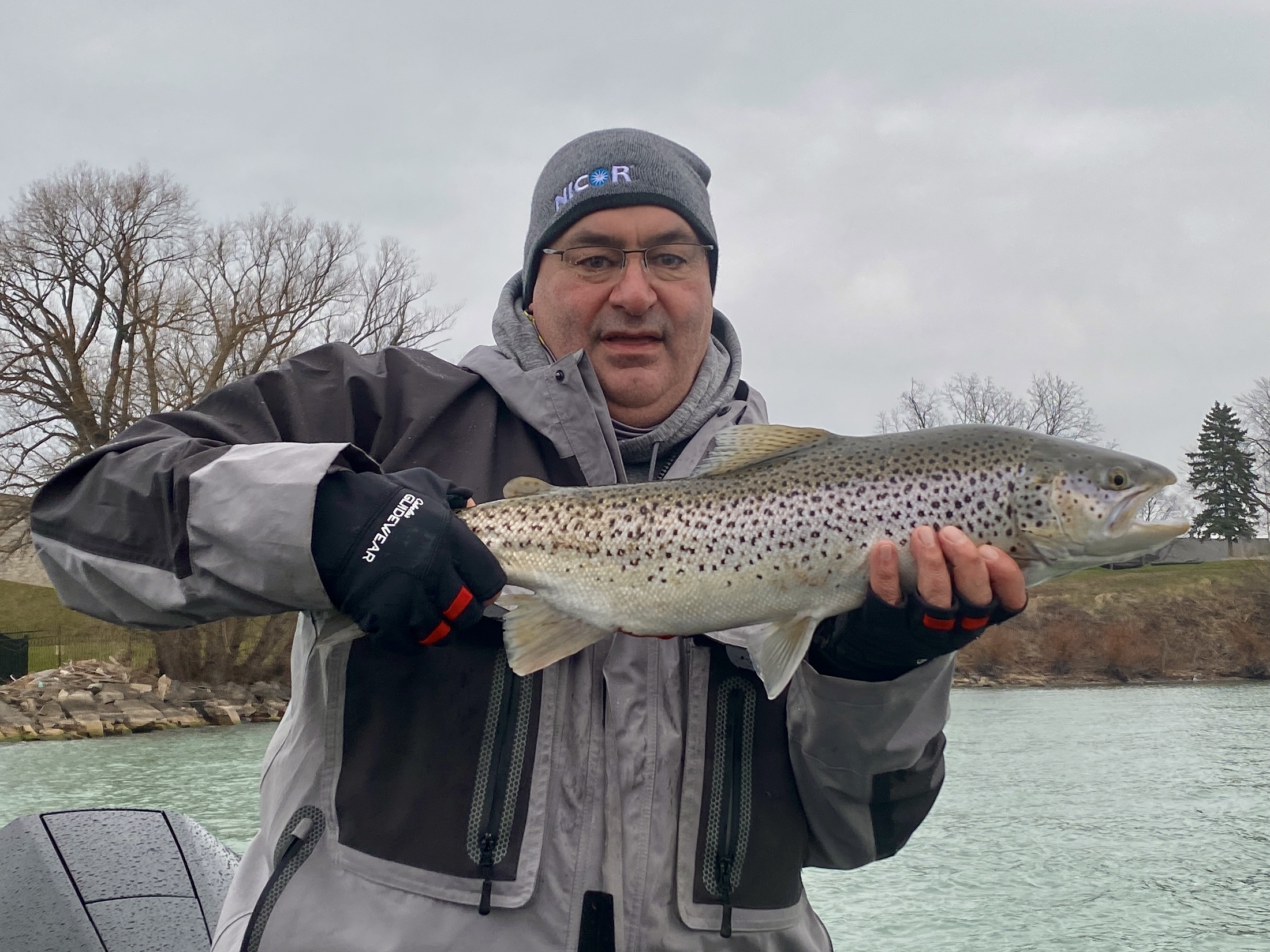 Looking Forward (14-20 Dec)
Next week is looking good. Yesterday's rain and last night's wind turned the water muddy again. There are more big winds in the forecast for tomorrow night so I think the water will remain muddy through Tuesday. However, if the forecast holds, I think there is a good shot at good water color by Wednesday – if not, surely by Thursday.
The long term forecast looks great. If it holds, we're looking at a long stretch of fishable days (YES!!!). Hopefully we'll see you on the water!
Stay healthy my friends – mentally and physically,
Ryan