Days on the Water: 5
Who we fished with: friends, clients
Where we fished: Lower Niagara
What we caught: Steelhead, Lake Run Brown Trout
Tactics: beads, artificial minnows
Commentary
Observations from the Water – this Past Week (14-20-Dec)
Excellent week! I had a chance to fish with some old friends as well as some first-time anglers on the Lower Niagara – good times had by all. The weather was gorgeous, and the numbers of fish continued to climb.
From Tuesday through this writing, the water clarity improved daily. Right now, it's clearer than I've ever seen it this time of year. Unsurprisingly, the super clear water made the bite a little more challenging. Still, fish were caught daily and good times were had by all.
We also received a little dose of snow and some daytime highs in the 20s making it finally feel like winter. Those that fished with me on those days performed extremely well – those were the most productive days of the week. Even though freezing lines, reels, and guides were a source of friction on those frigid days, everyone overcame the obstacles and landed fish.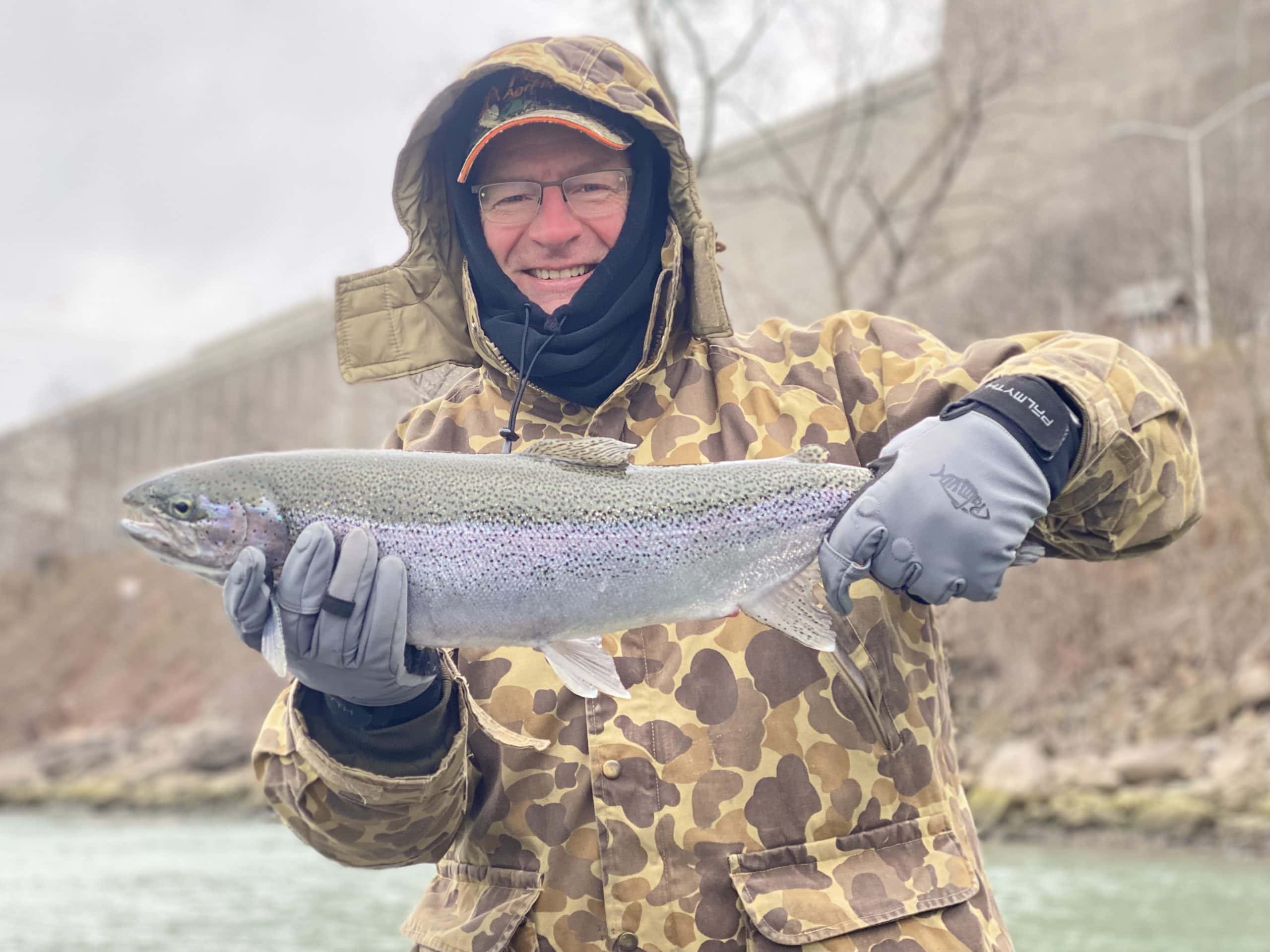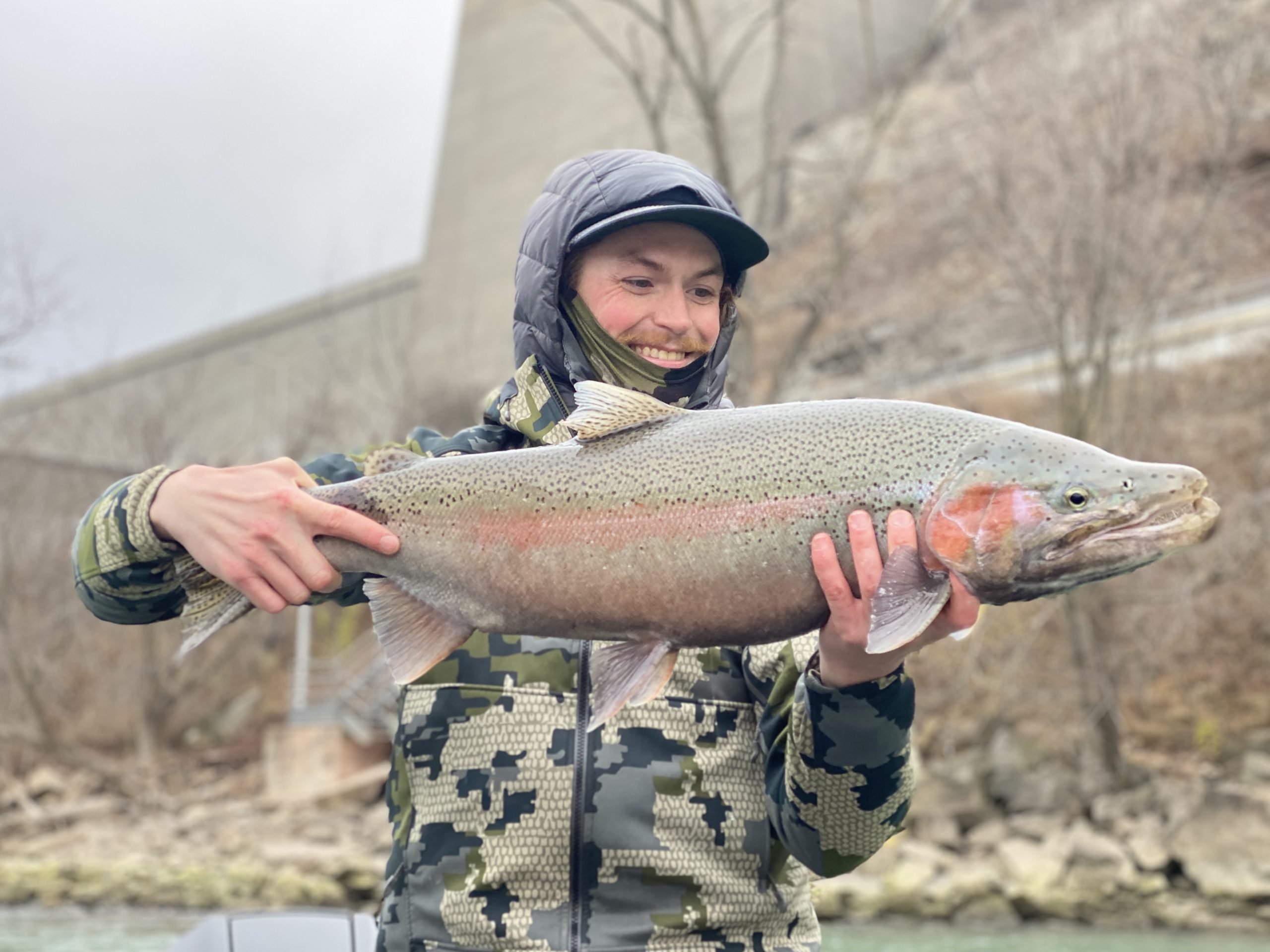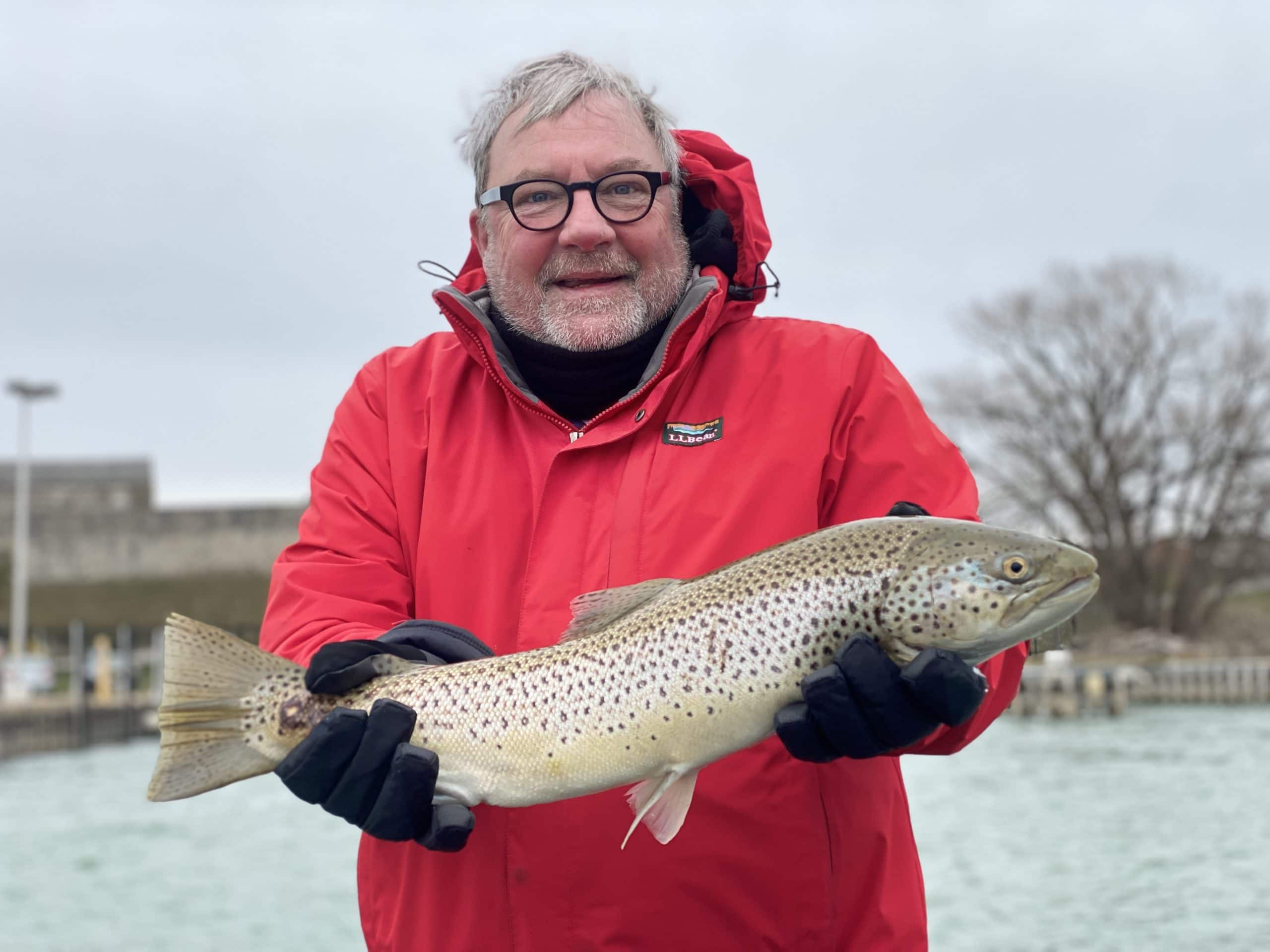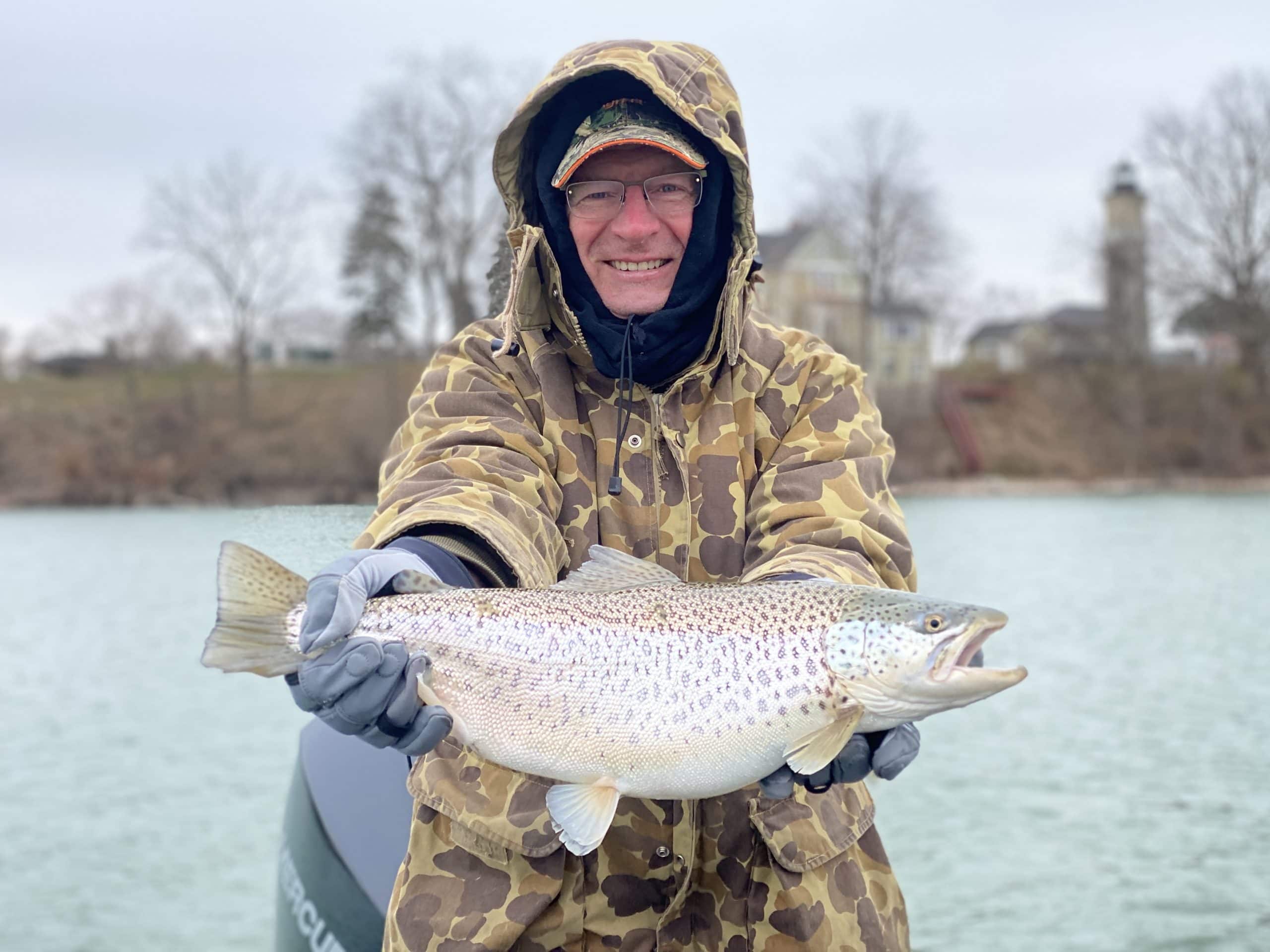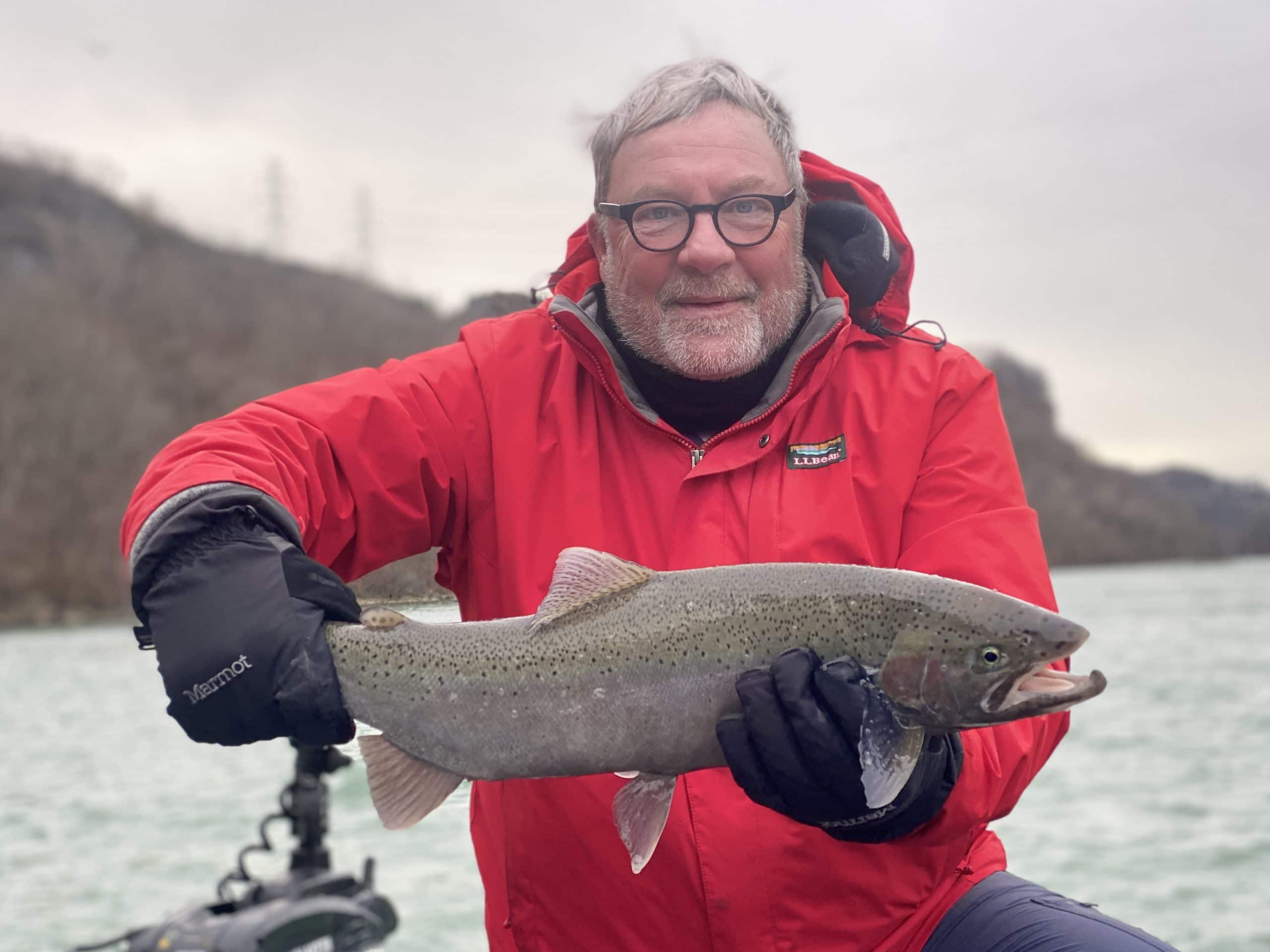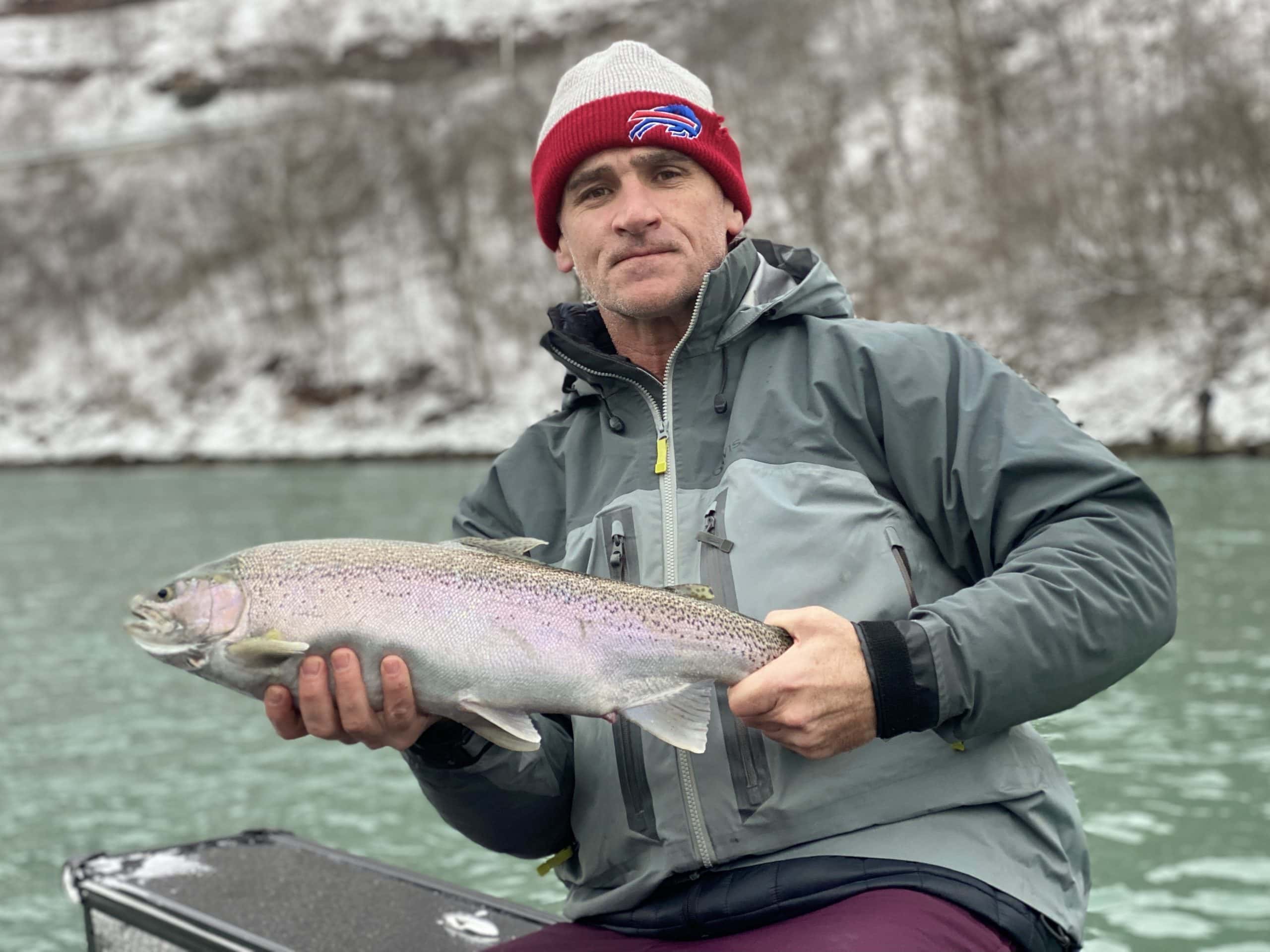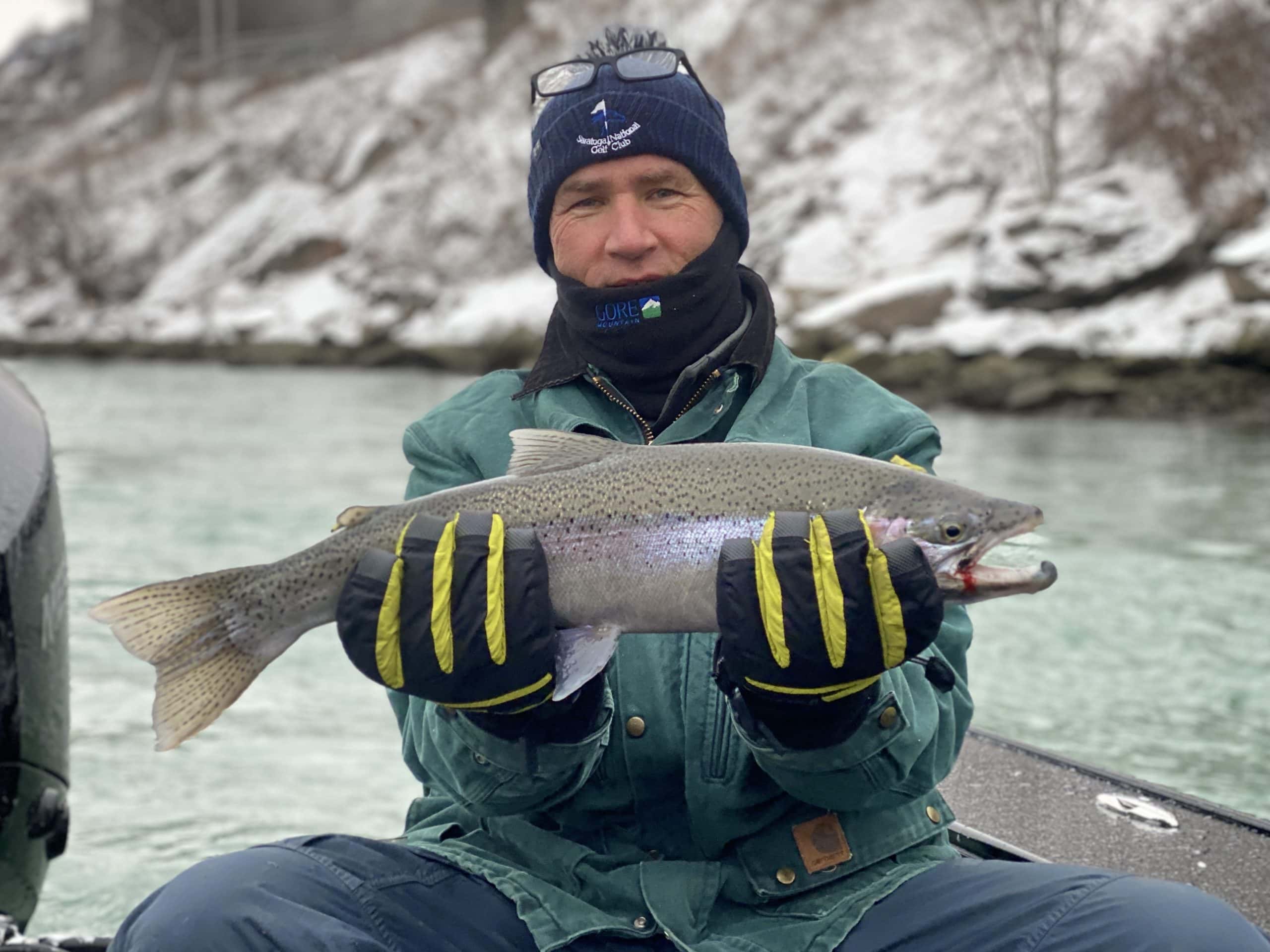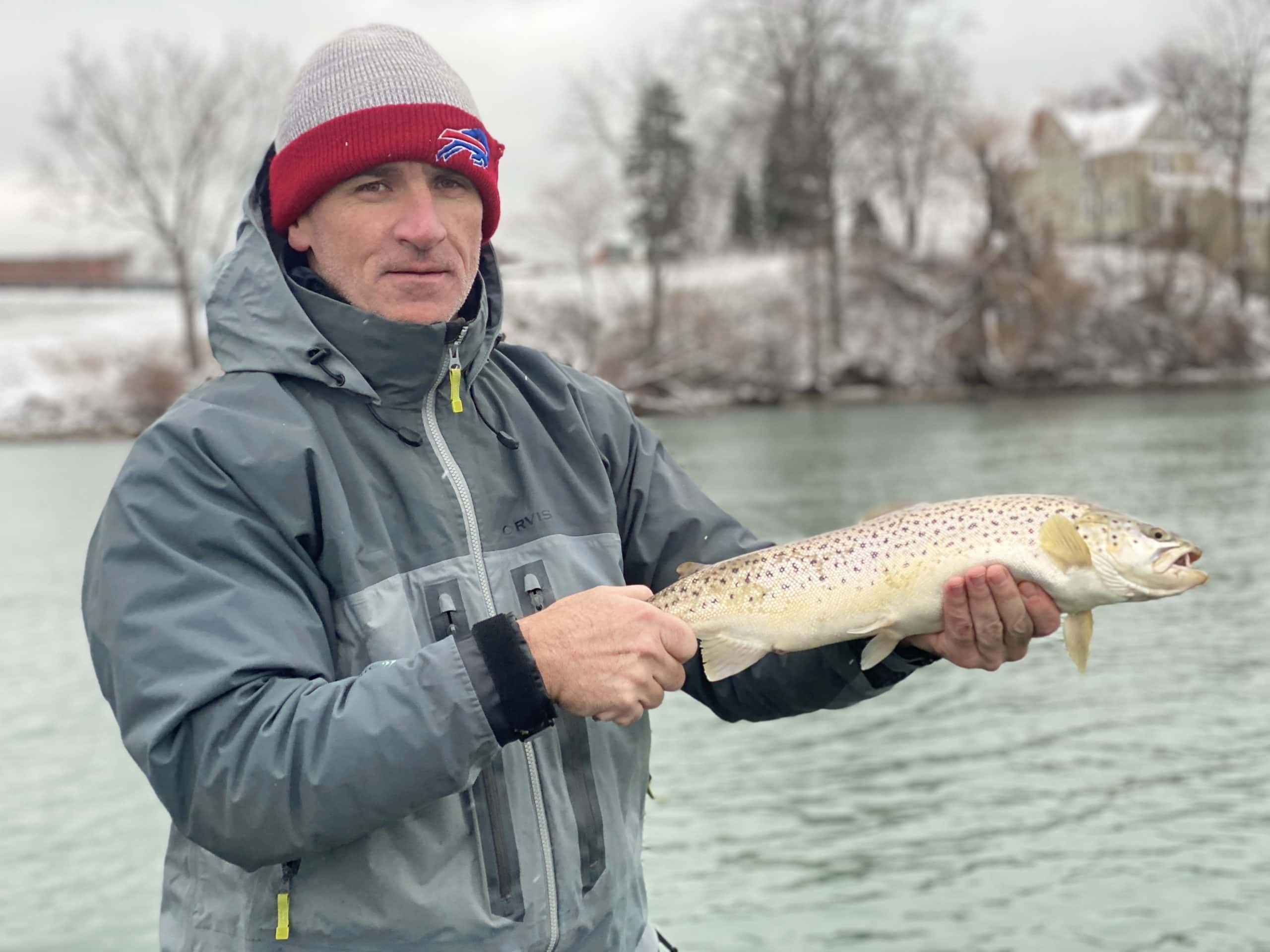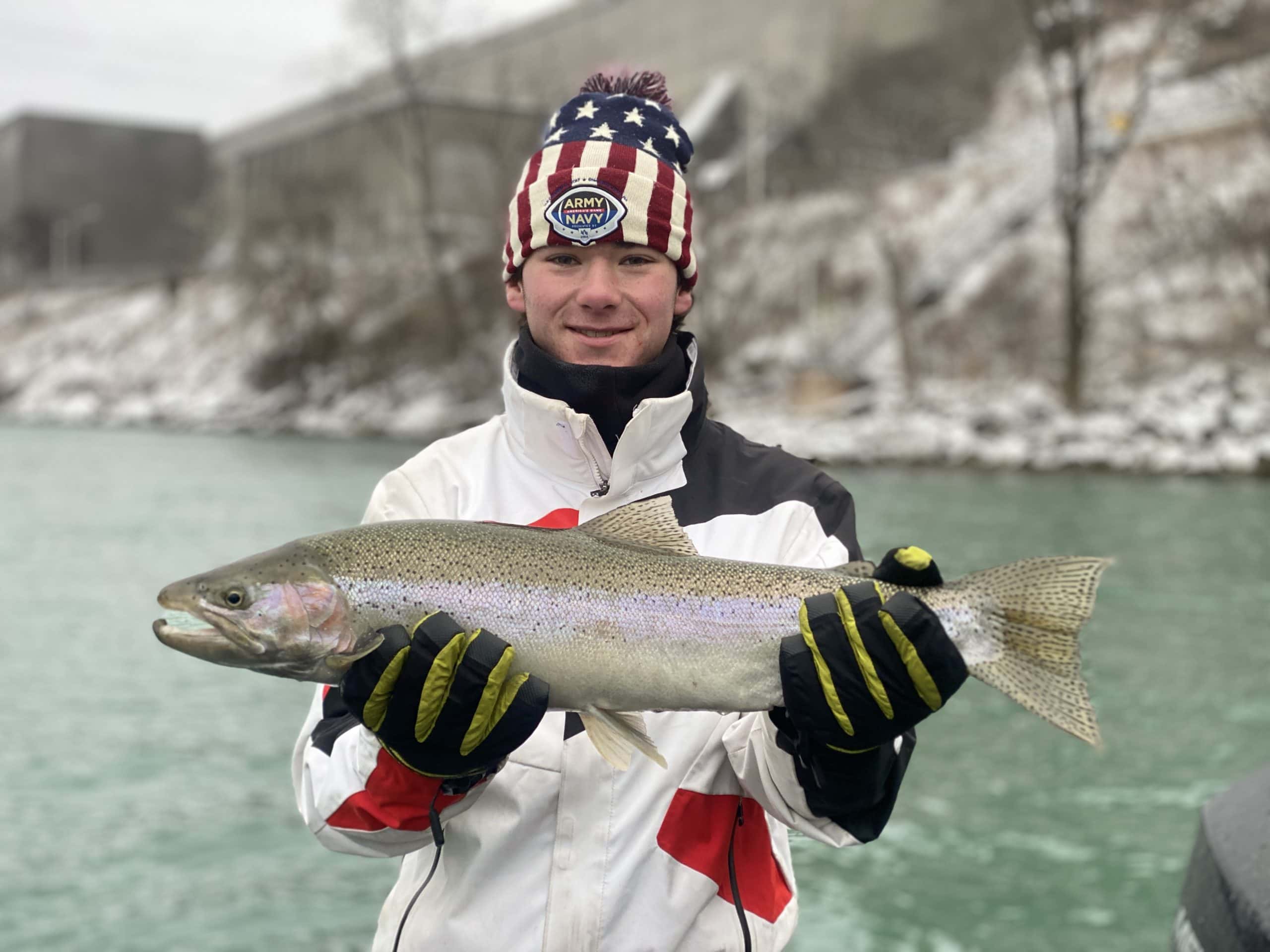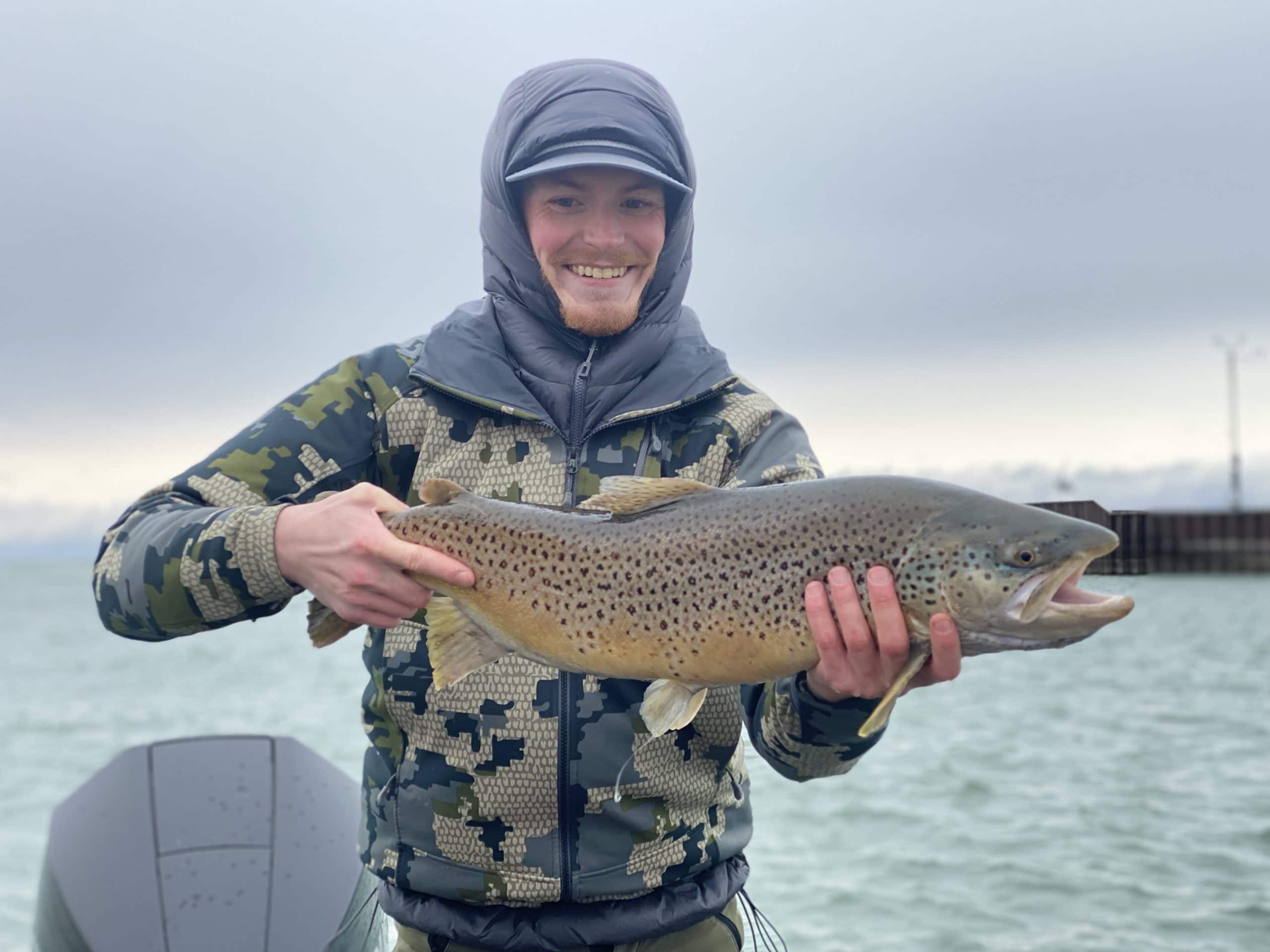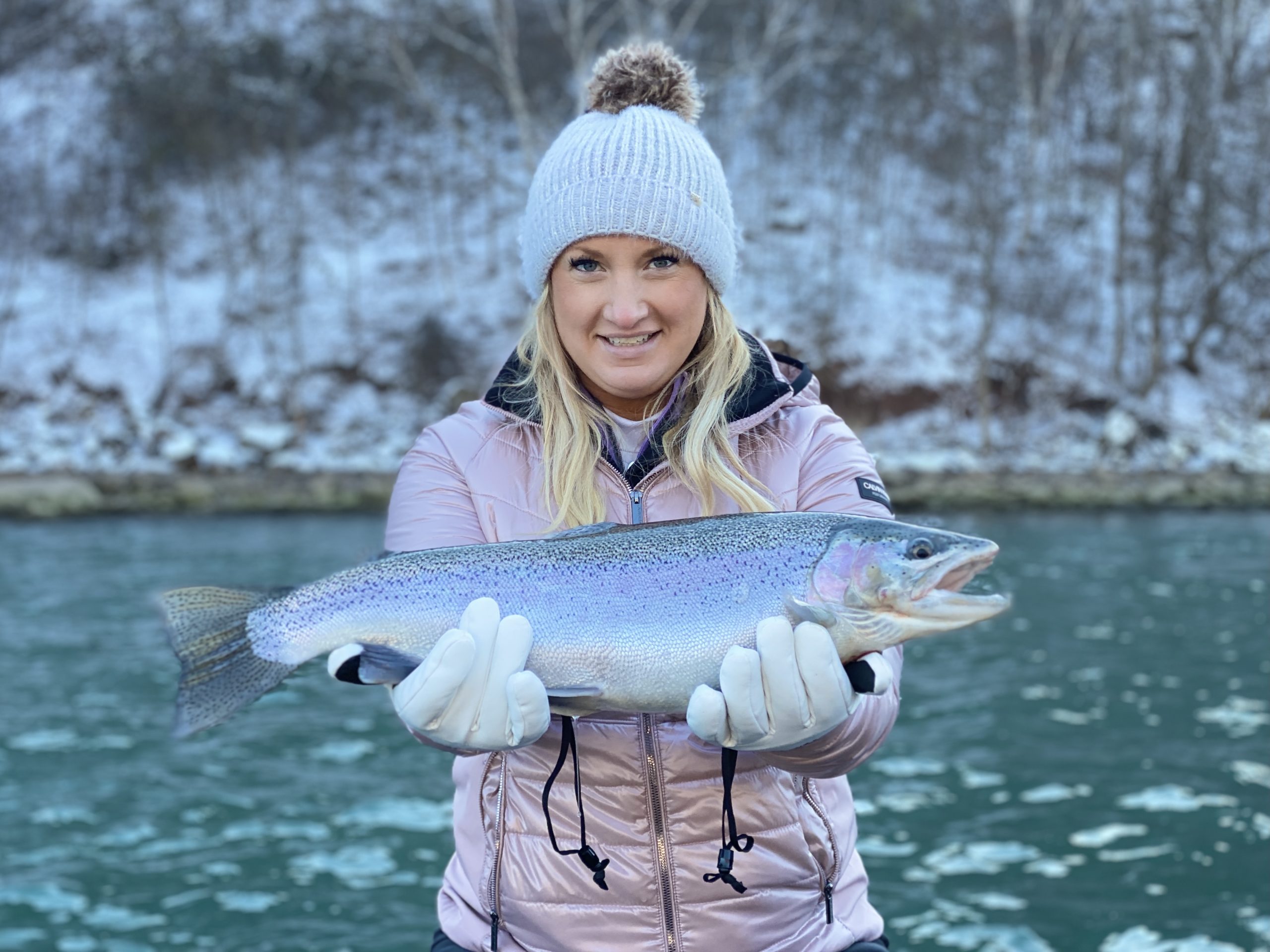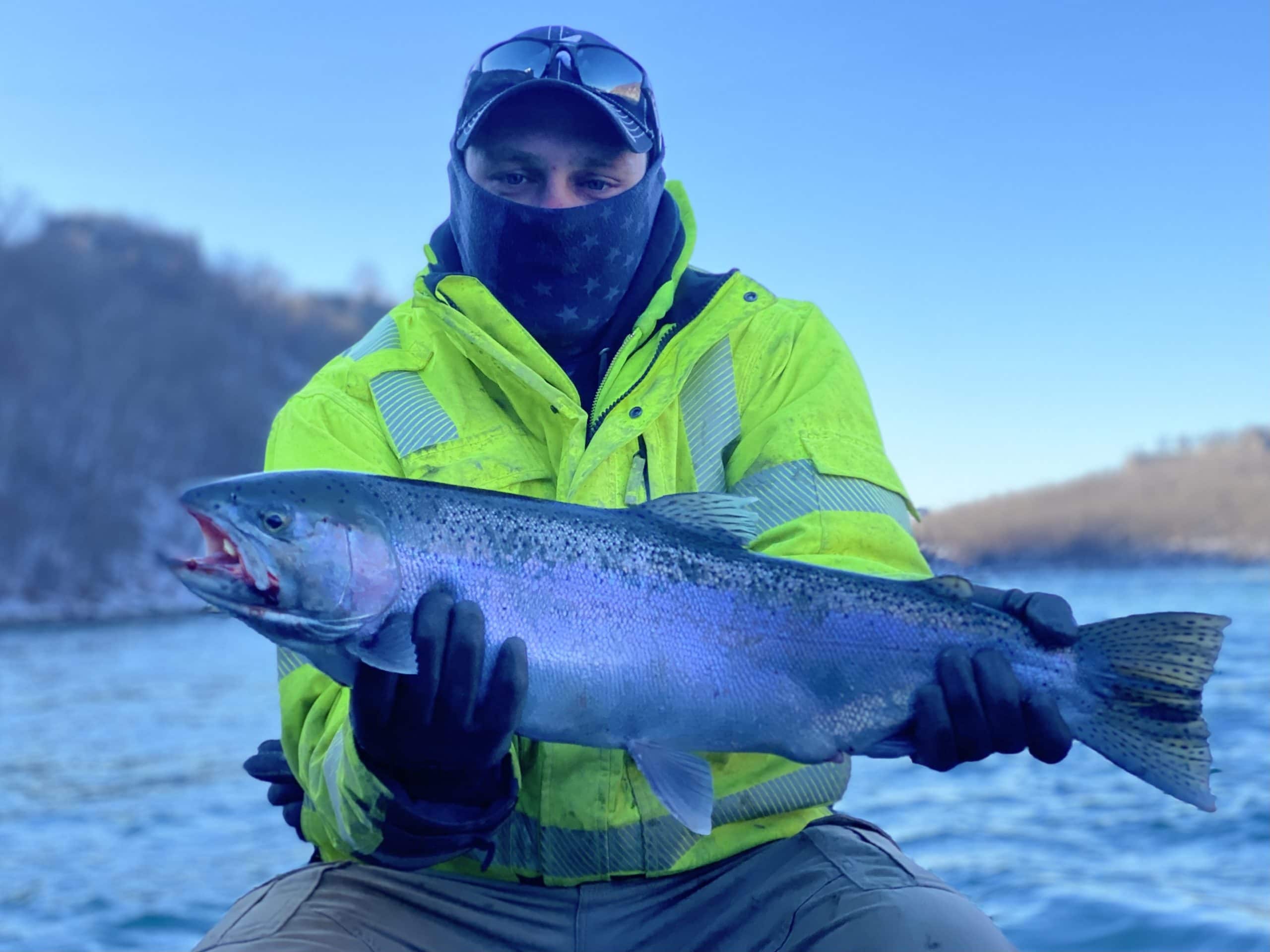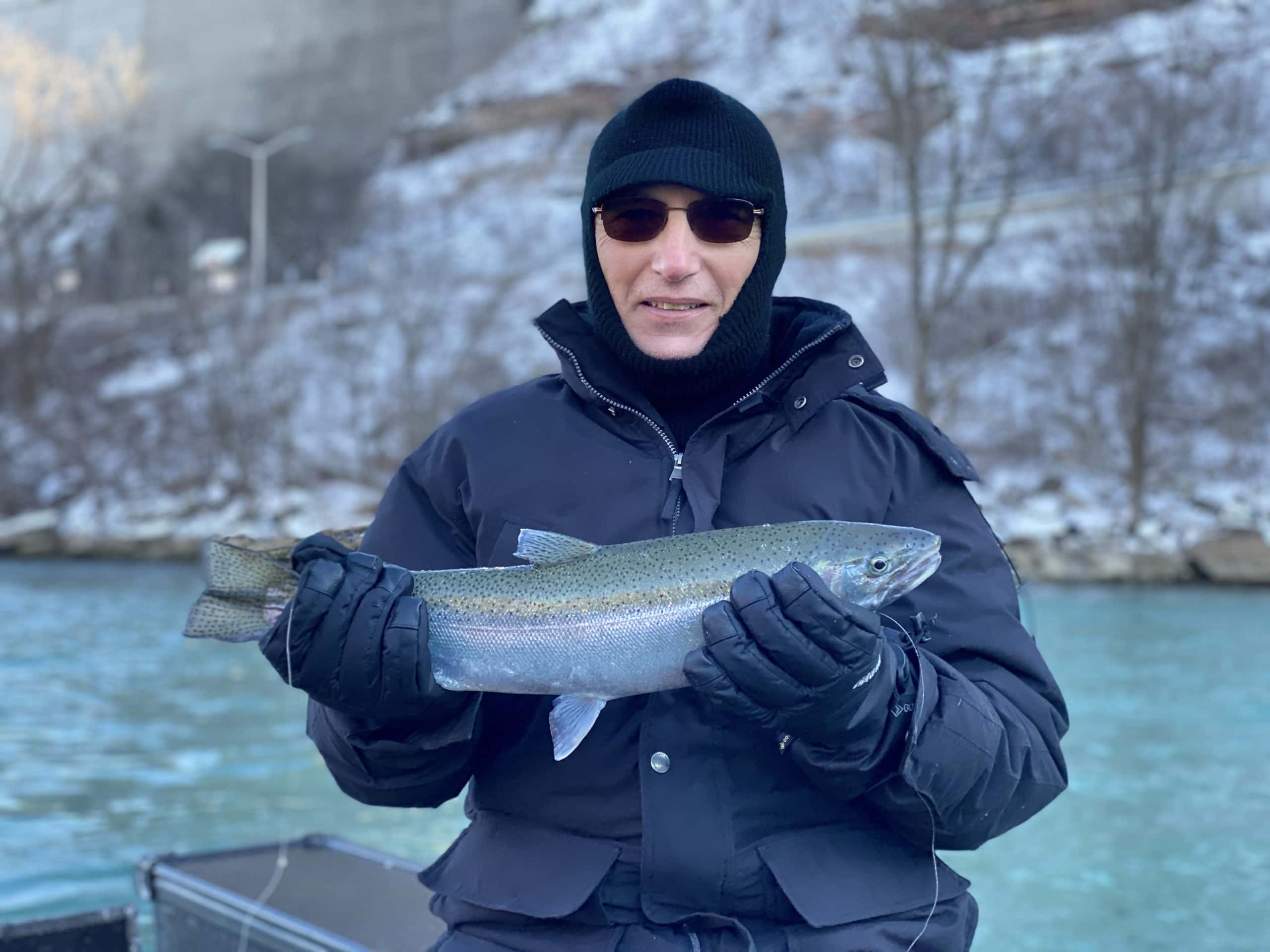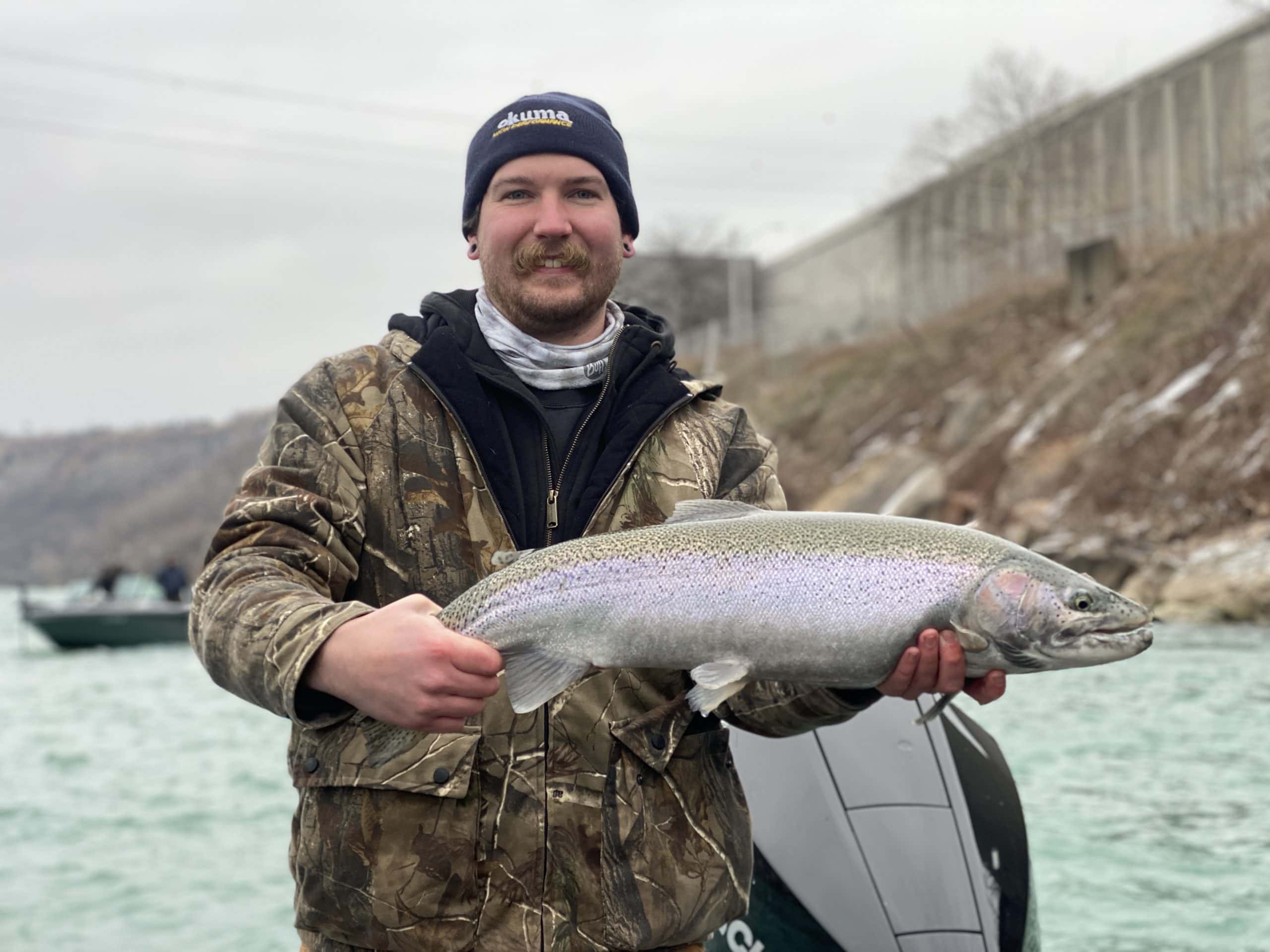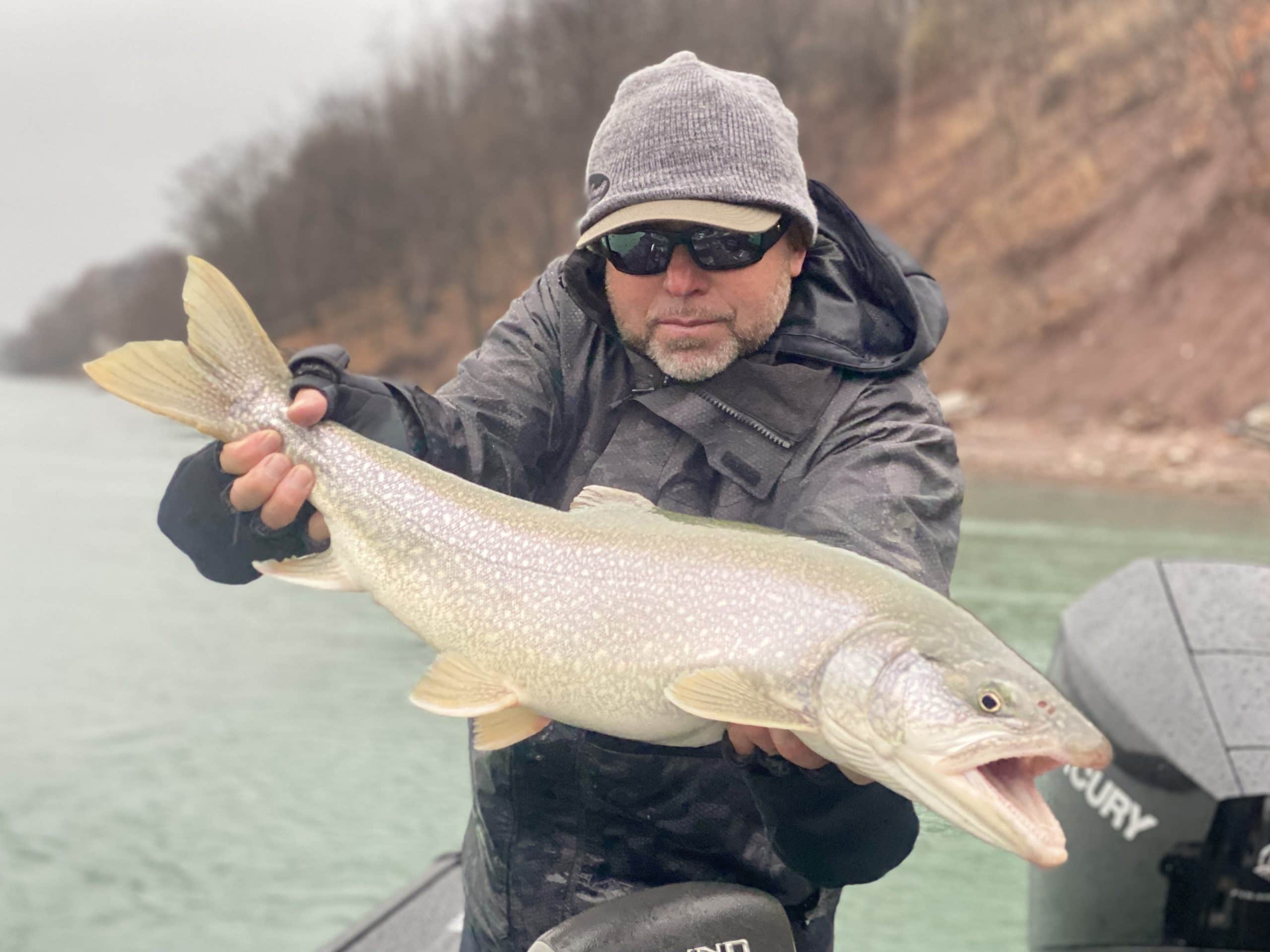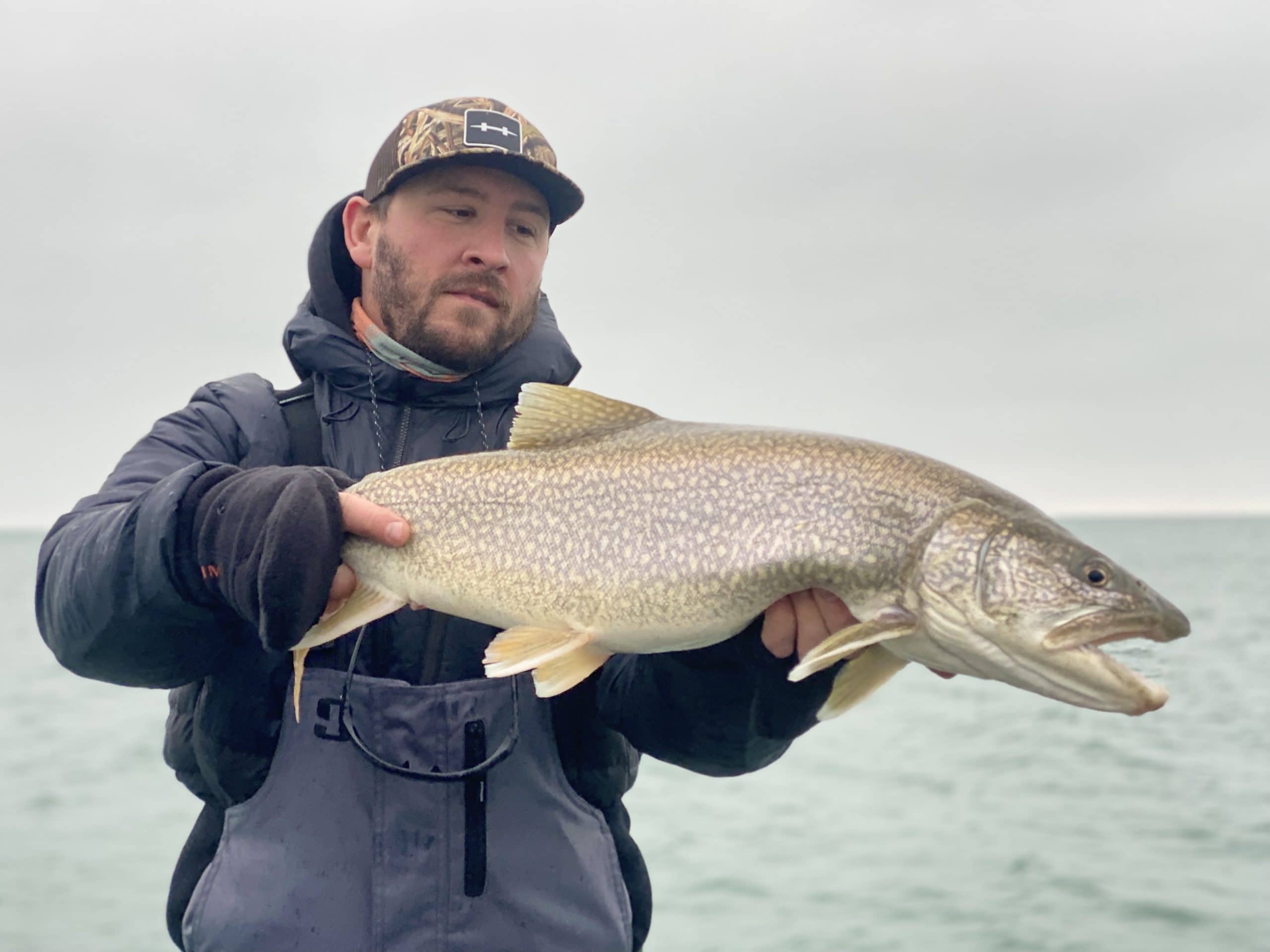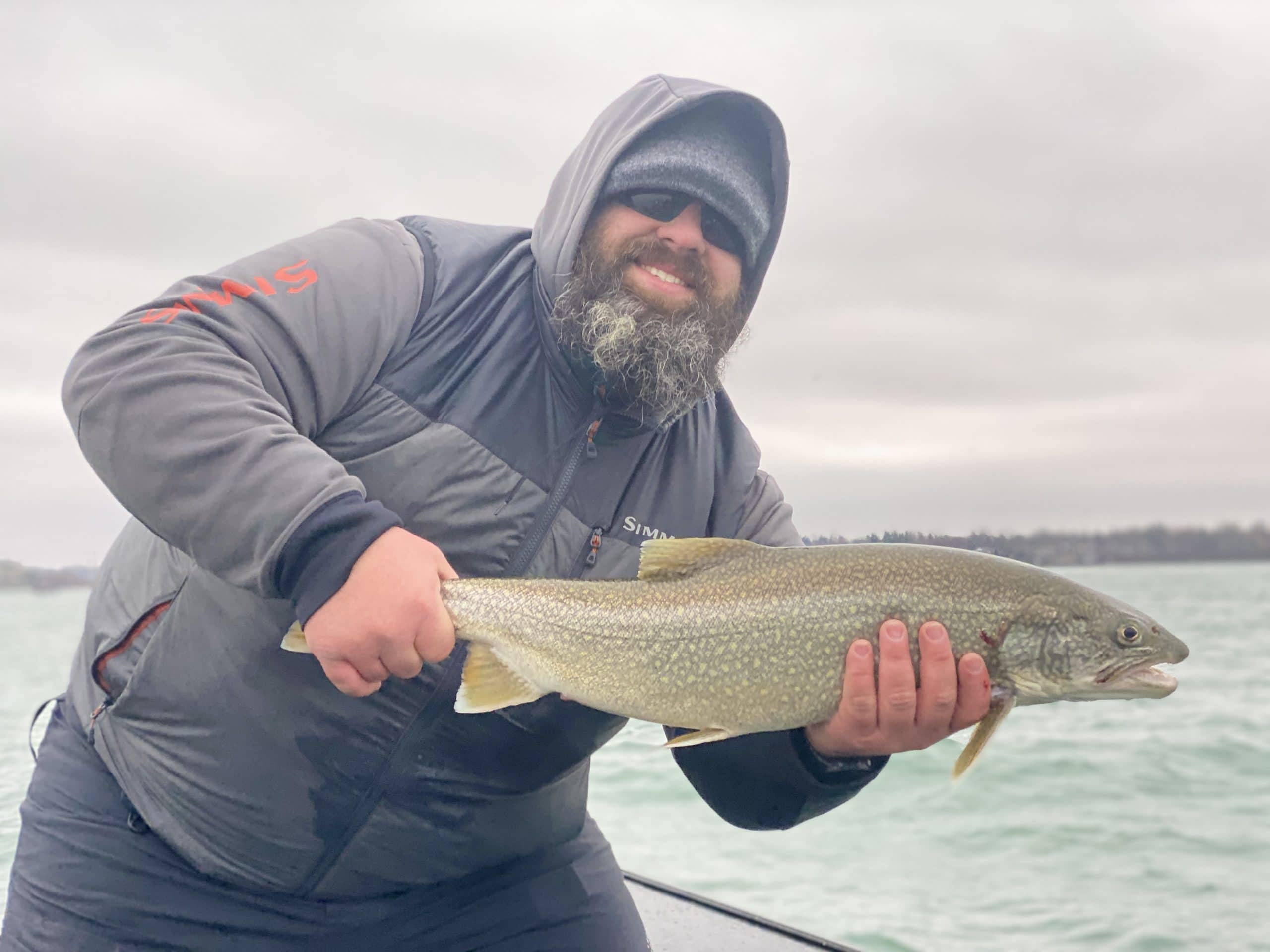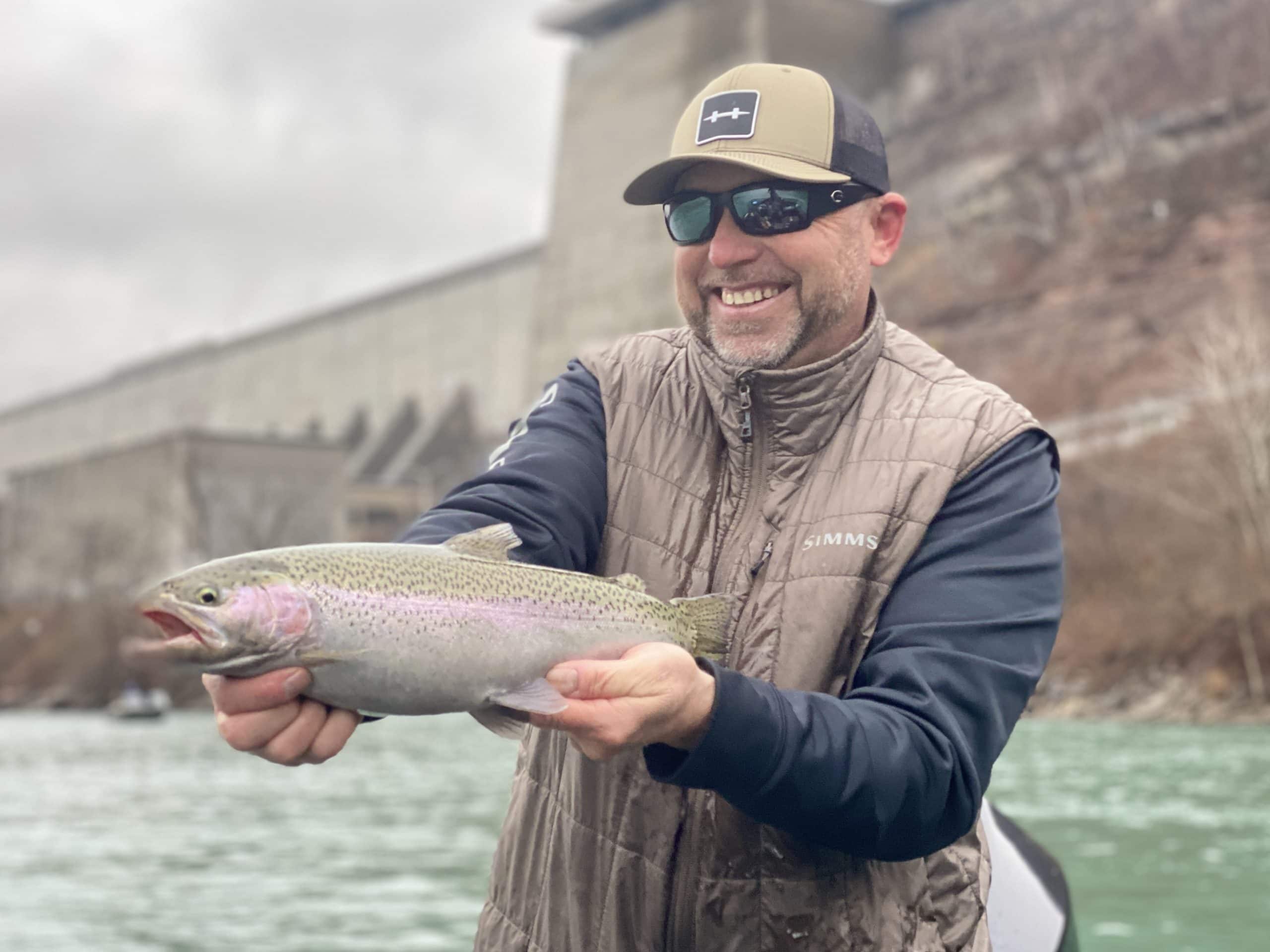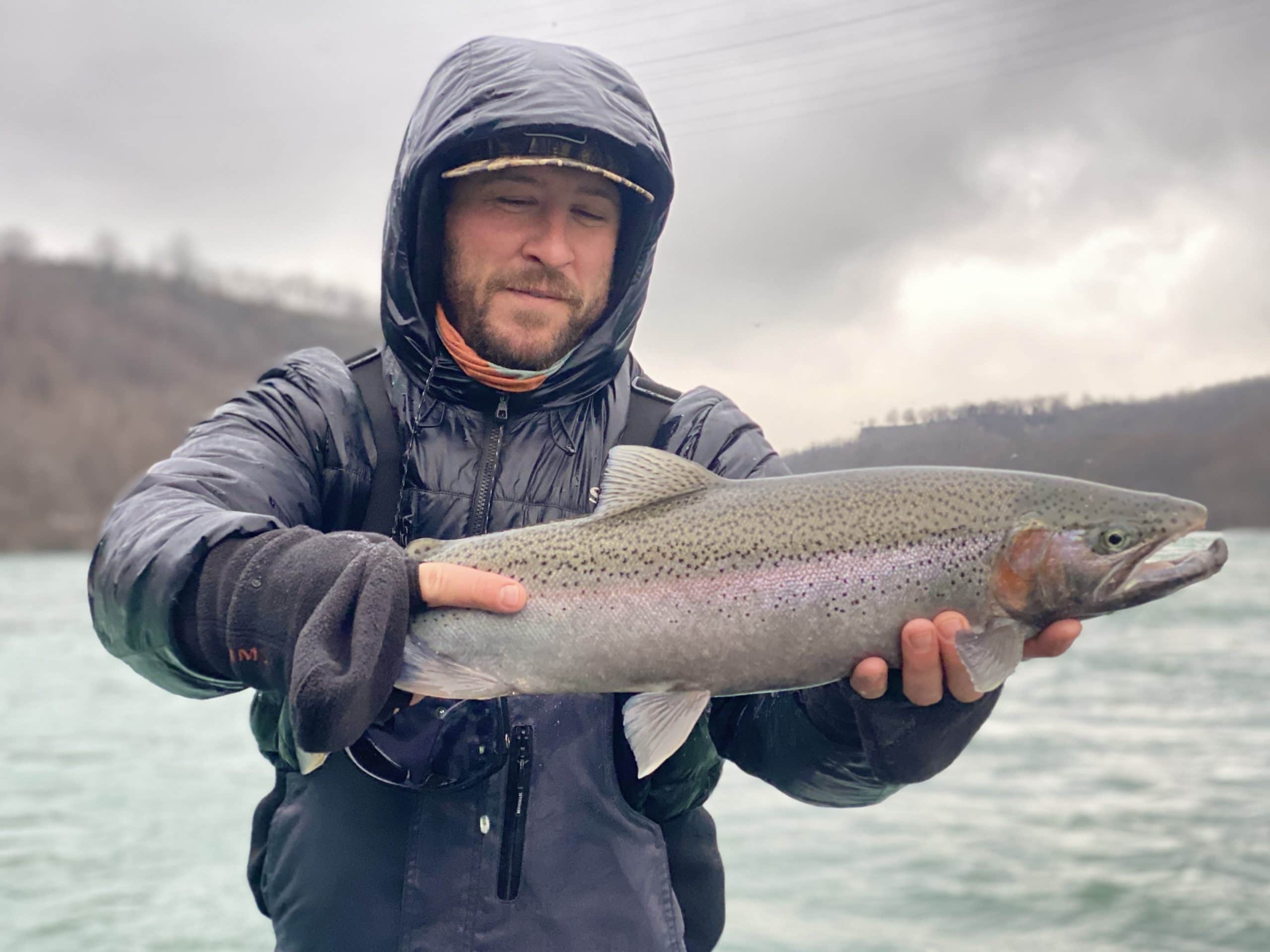 Looking Forward (21-27 Dec)
The forecast is looking decent. It looks like another unseasonable "heat wave" is coming around Christmas Eve…followed by another deep cold stretch. If the wind forecast holds, I'm betting the water will be muddy after Christmas and stay that way into the weekend. We'll be on the water as often as possible. We hope to see you out there!
Stay healthy my friends – mentally and physically,
Ryan