Days on the Water: 3
Who we fished with: friends, clients
Where we fished: Lower Niagara
What we caught: Steelhead, Lake Trout
Tactics: beads, artificial minnows
Commentary
Observations from the Water – this Past Week (21-27-Dec)
It was a short week – we only fished 3 days.  Other than some less than ideal wind, we had good conditions through Wednesday.  It was weird though – Monday was slow – Tuesday was incredible – and Wednesday was entertaining enough…just barely.
It never ceases to amaze me how different things can be from day to day – even when conditions remain close to constant.  Sure, from Monday through Wednesday there were some differences in wind direction and in turn, current speed, but nothing crazy…and the water stayed clear.  All the anglers were highly competent.  So why the huge variance?  It's a question that never gets old – one that every time I think I'm close to answering, I realize…I'm not.
As I pondered this problem Wednesday evening, the wind and snow showed up…and didn't stop.  Perfect timing though – it made staying inside with the family over Christmas even more welcoming.  Then there was the big lake effect snow dump we received yesterday – accompanied by more big winds.  So yeah, the river is a muddy mess.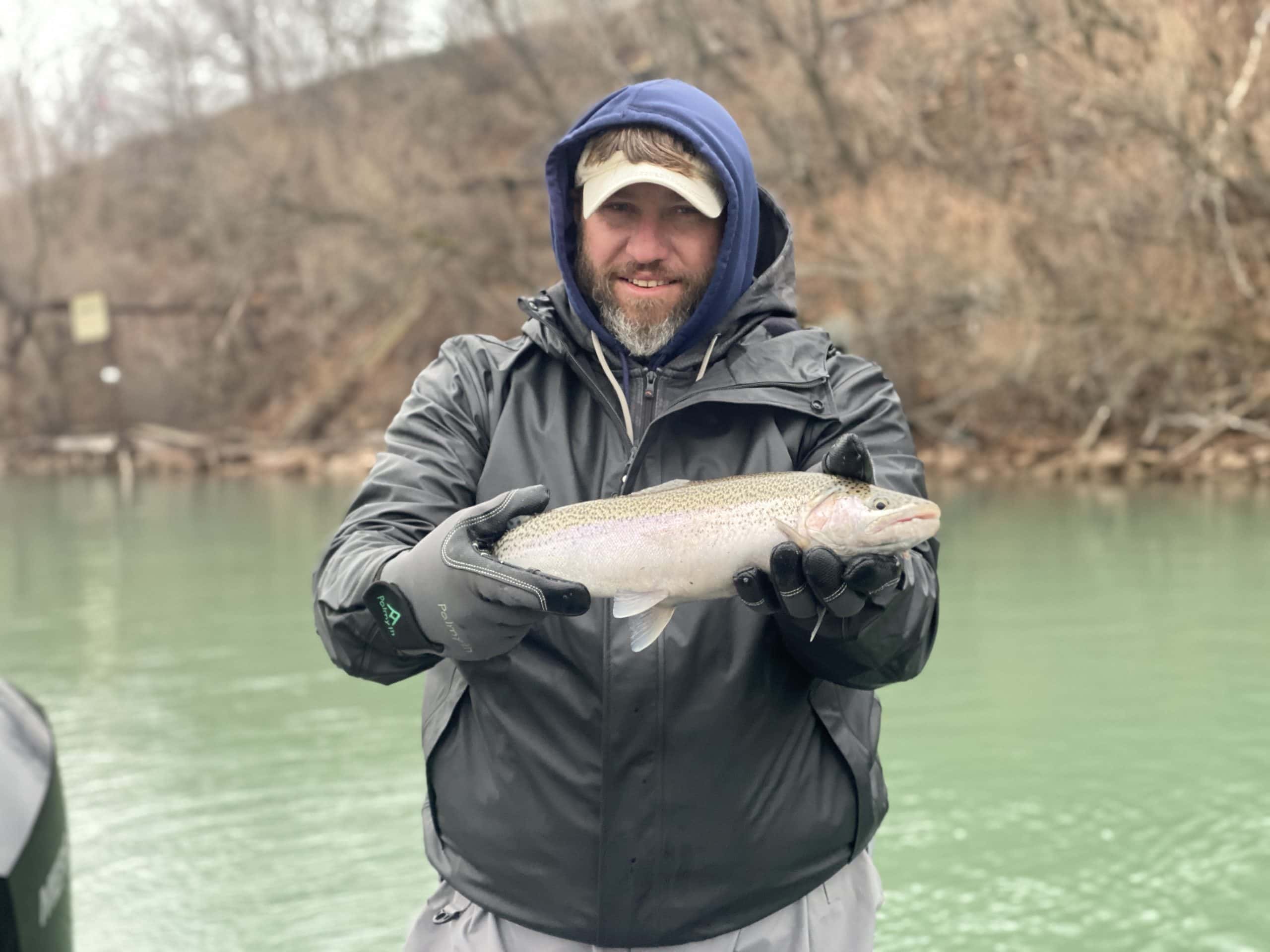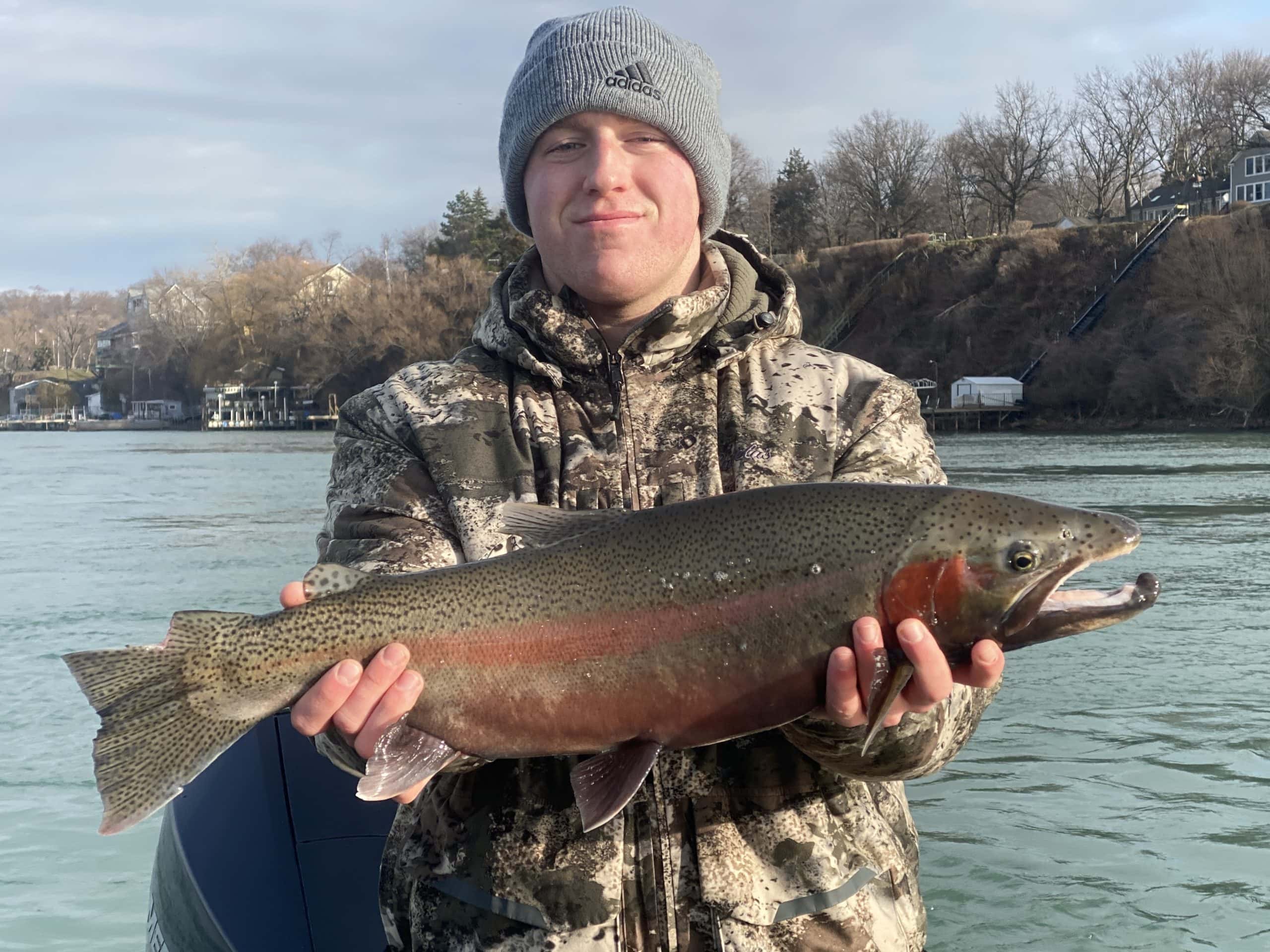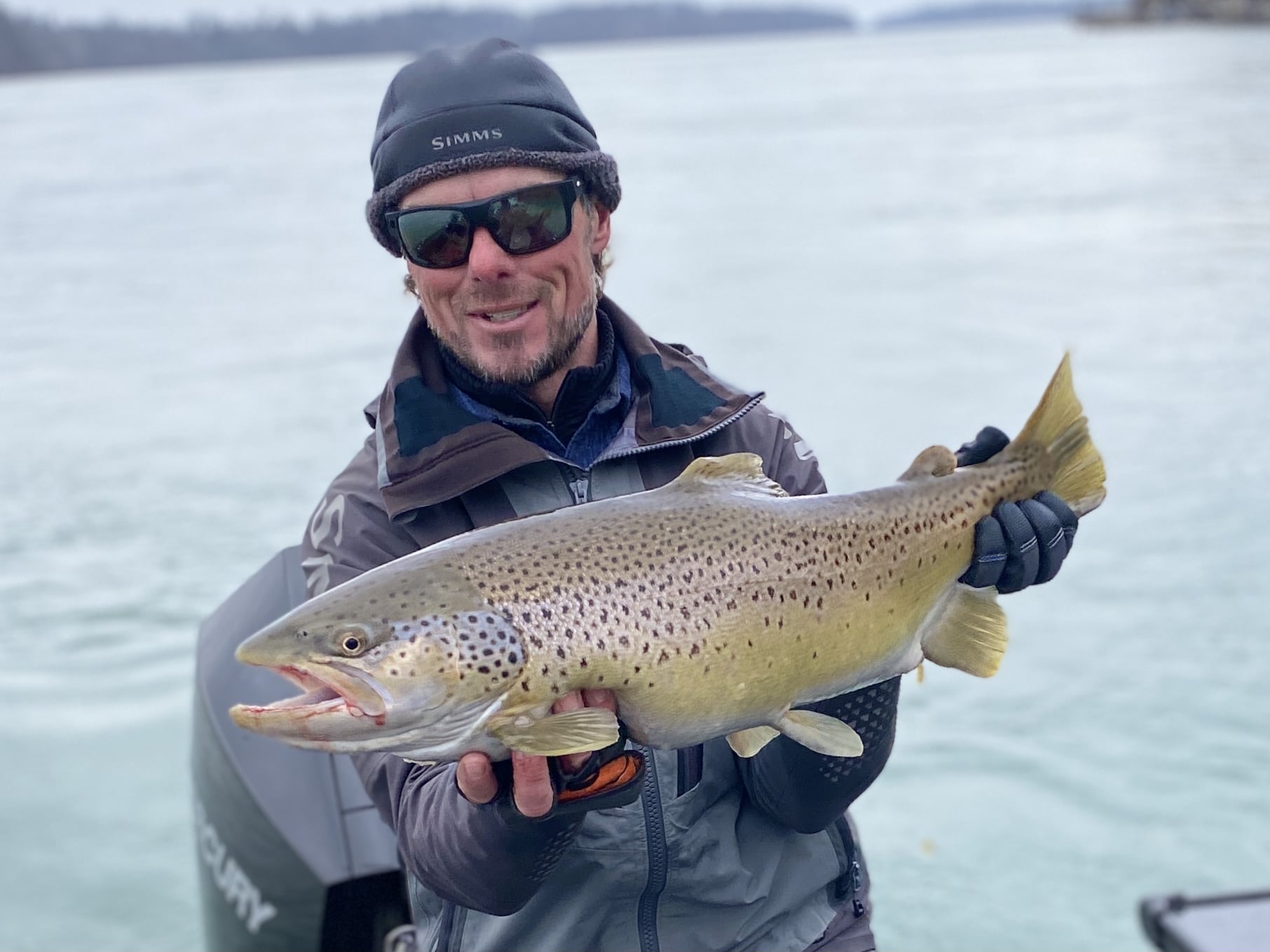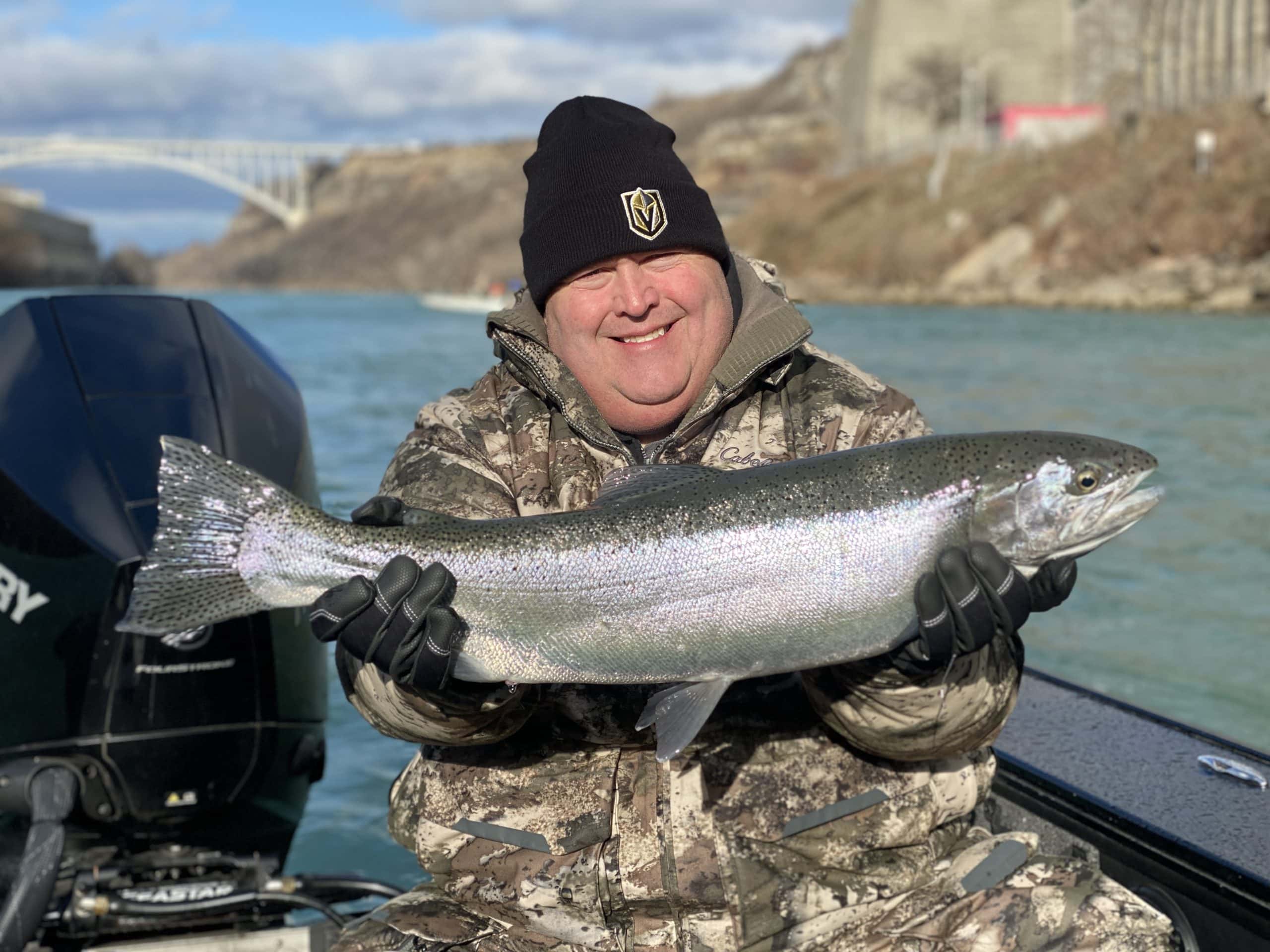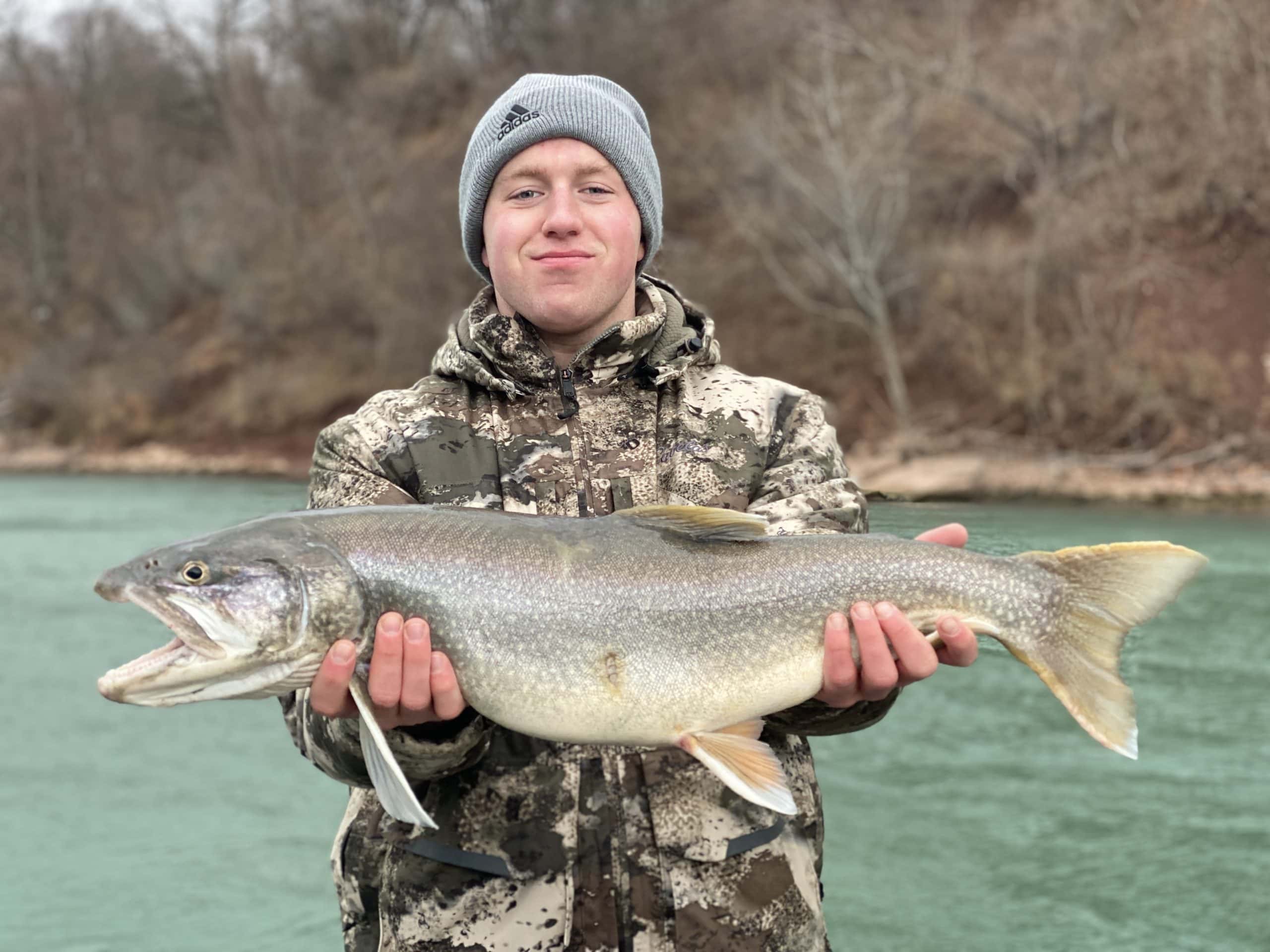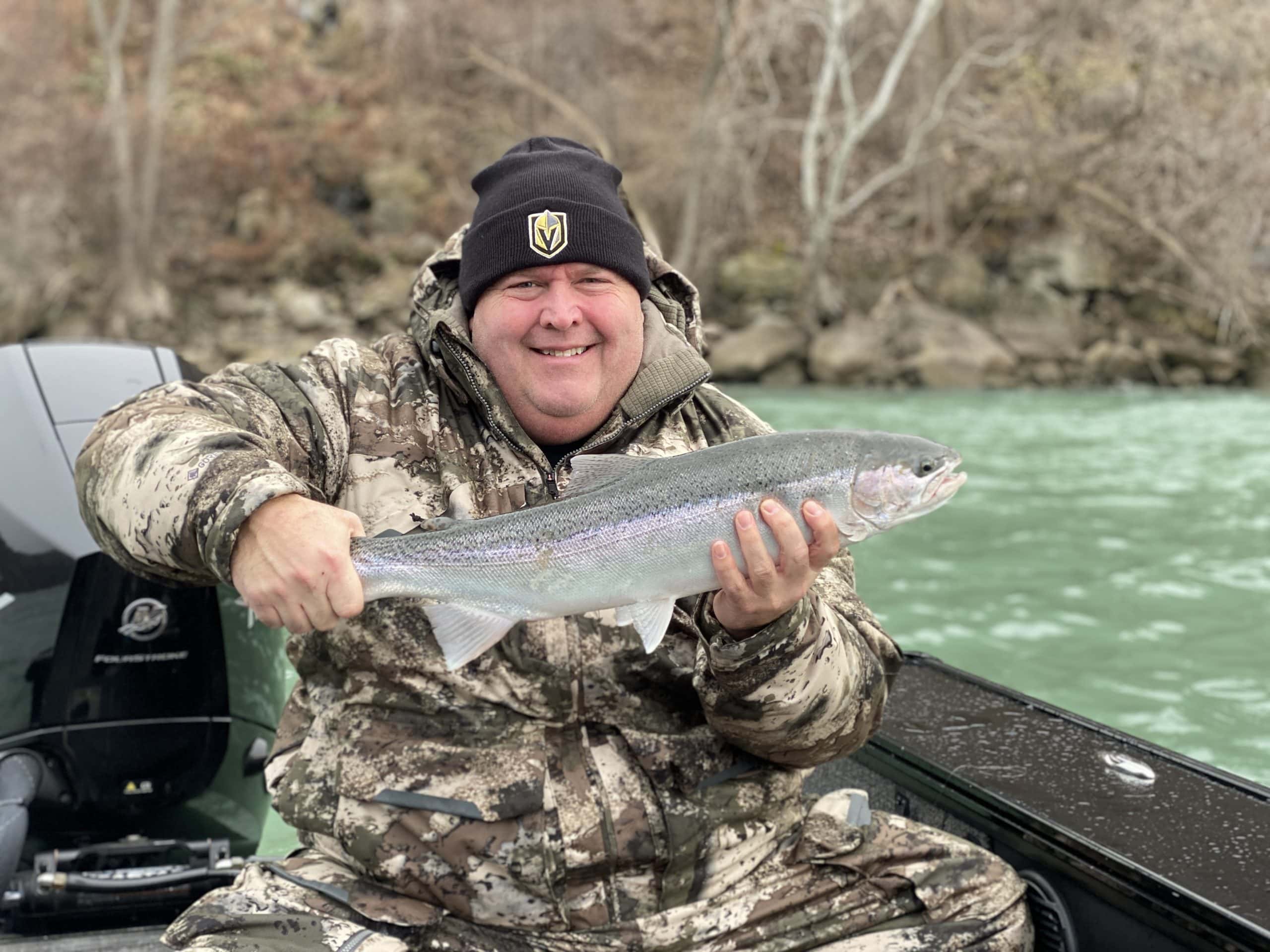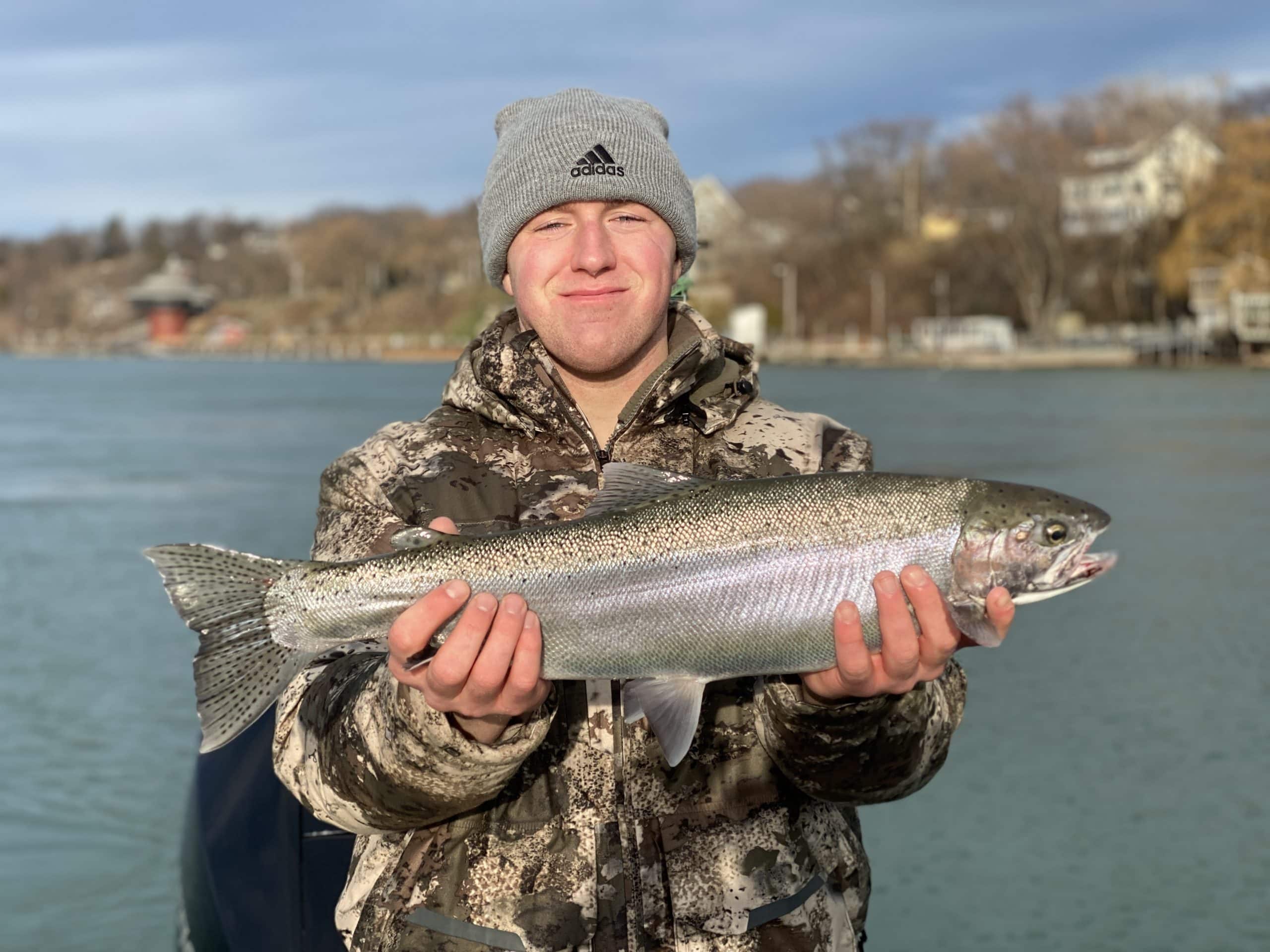 Looking Forward (28-Dec – 3-Jan)
The forecast is looking dicey.  The river MIGHT be in shape by Wednesday…certainly by Thursday.  The big unknown is how warm it's going to get and how much rain is going to fall toward the end of the week.  There is a lot of snow on the ground – if it gets warm and rains, a lot of it will melt into the tribs, likely blowing them out and sending mud downstream.
That's my best guess but it's just that – a guess.  In short – if you have plans to fish toward the end of the week, try to stay flexible.  This time of year, the forecast varies widely from day to day.  The only way to know what's really going on is to get outside and see it for yourself.
I'll be scouting daily and plan to fish as often as possible.  I hope you get a chance to do the same.  Happy Holidays!
Stay healthy my friends – mentally and physically,
Ryan