Days on the Water: 2
Who we fished with: friends
Where we fished: Lower Niagara
What we were Targeting: Lake Trout, Steelhead, Brown Trout, Smallmouth Bass
Tactics: 3 way rigs off the bottom, trolling, ned rigs, crank baits
Commentary
From the Water
The fishing this past week was excellent when we could get it in.  The wind, rain, and frigid temps kept us off the water most of the week. There were a couple fleeting windows and we took advantage of them. Right now, the Niagara is running muddy and will likely stay that way for the next few days if the forecast holds. With that in mind, the tributaries are looking pretty inviting for those of us who need an angling fix.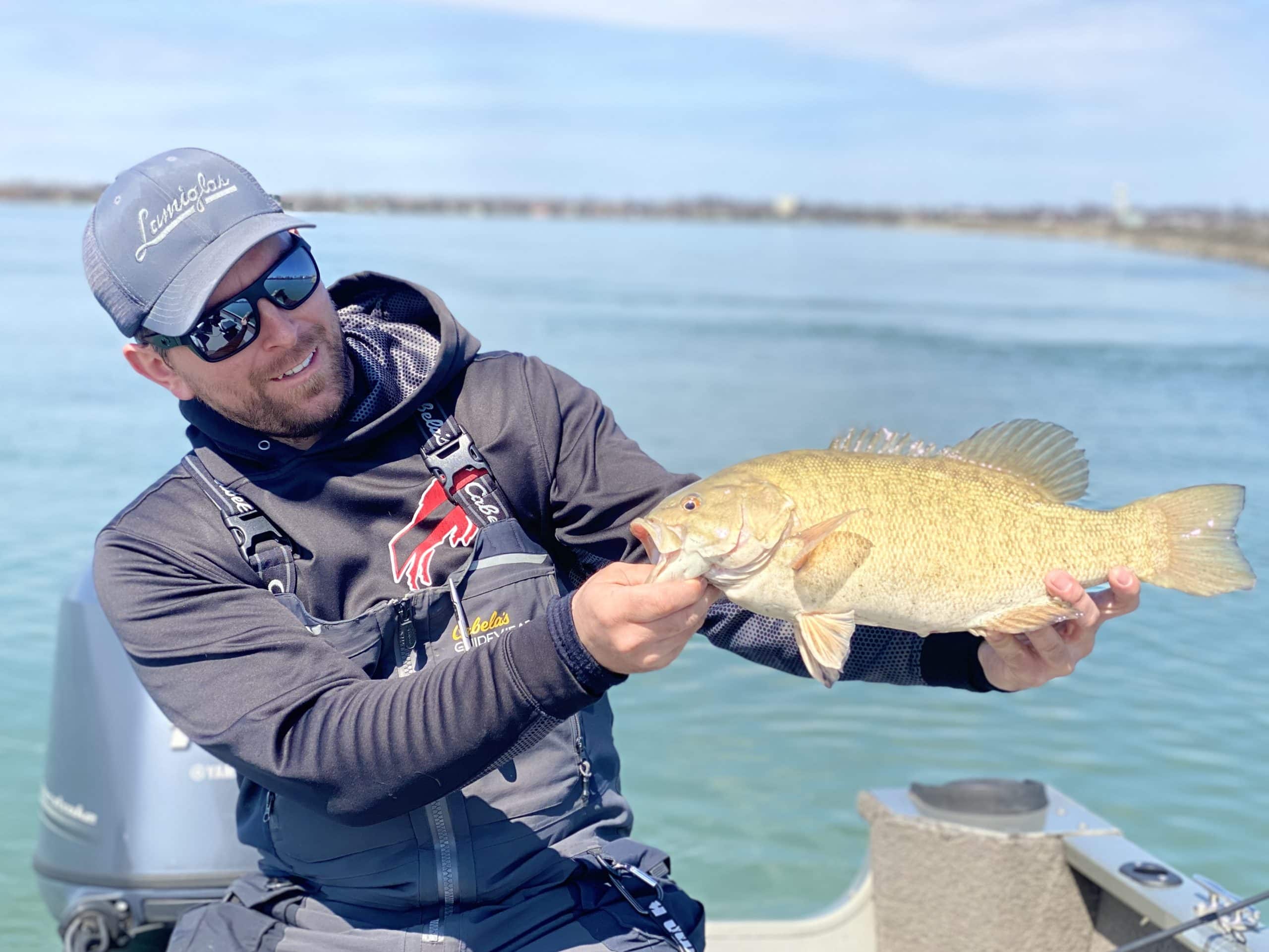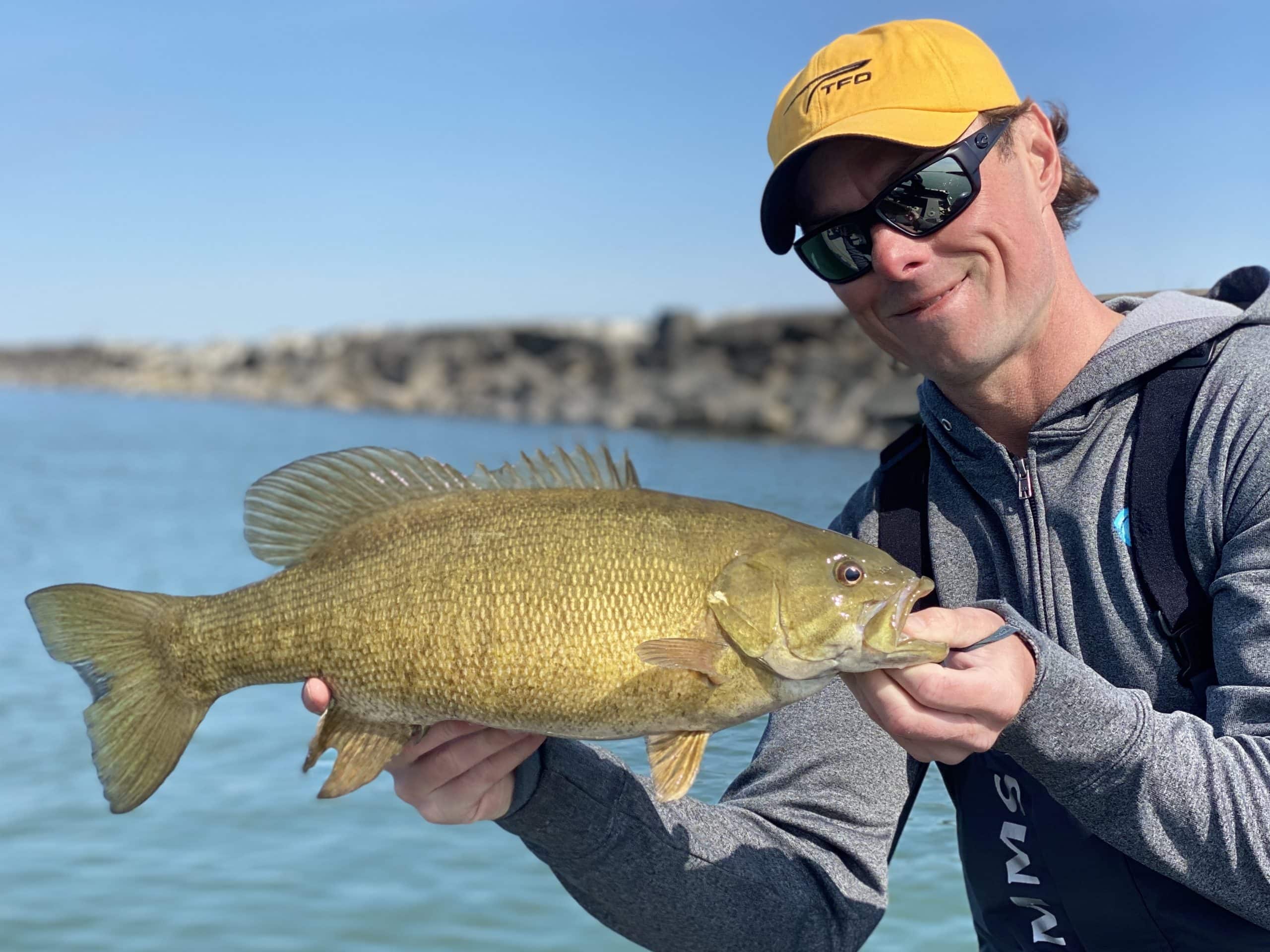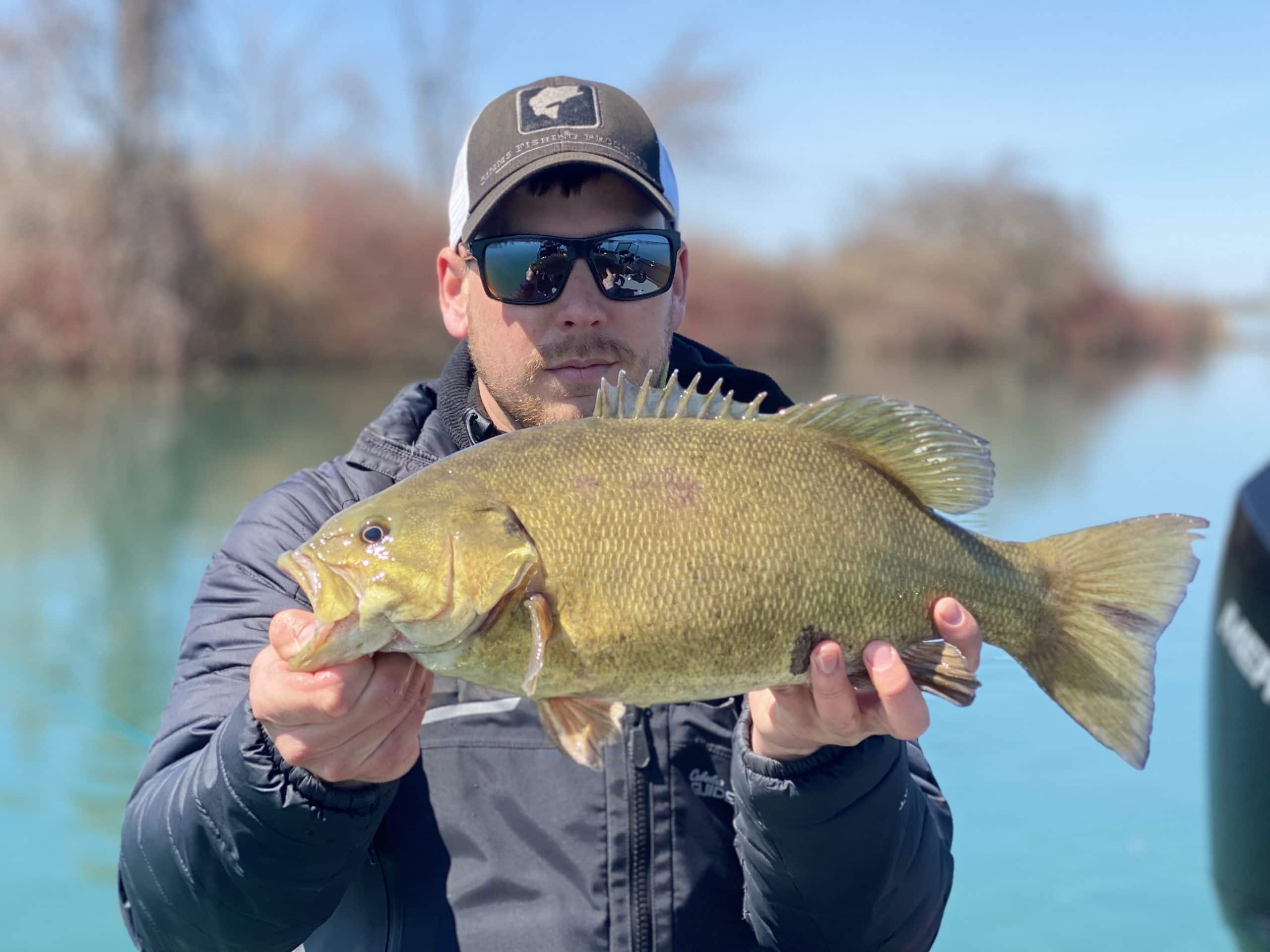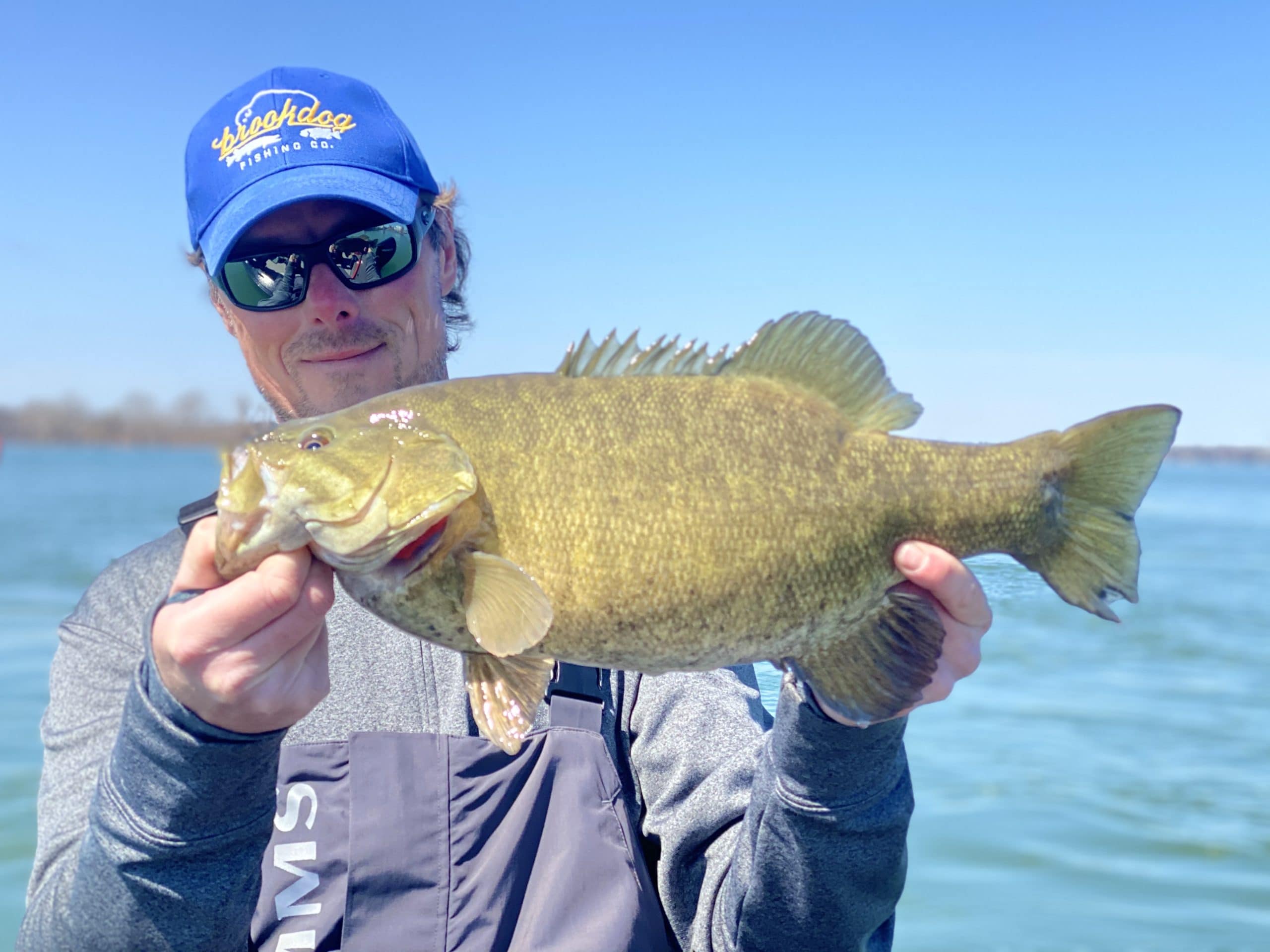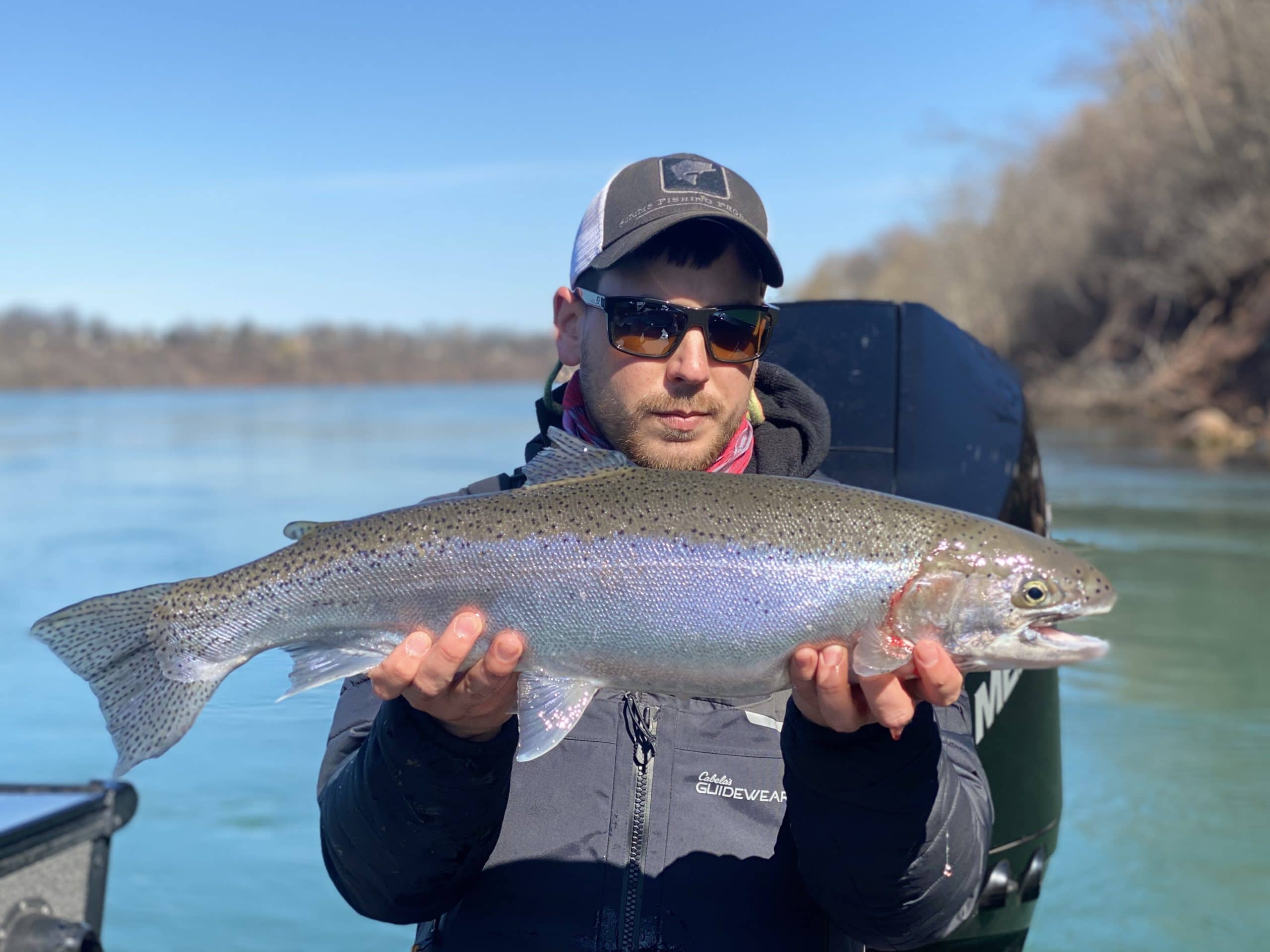 Business Related
A Flicker of Hysteria
Since last week's report, nothing has changed from the state and federal government. Charter and guiding operations are closed and will remain so until the end of the month. We all hope we'll be back in business on 1-May…fingers crossed.
A couple of days ago, there was some drama that bubbled up on social media that lasted less than 24 hours. The State of NY put out guidance that many folks believed would result in boat launch closures. I'm not a lawyer so I'm not going to provide my interpretation of that guidance. What I will say is that it's clear that counties, towns, villages, etc. across the state interpreted this guidance differently/took different measures to comply.
Working Together
If you spend some time driving around, you'll notice that some launches are closed, and others remain open. If you decide to launch your boat at one of the open launches, be particularly aware of what's going on around you. What follows is common knowledge/practice among charter captains and experienced anglers, so this goes out to all those folks that are NOT in that category.  You know who you are…you likely just de-winterized your boat because you've been stuck at home with nothing else to do and are looking forward to shaking off the shack nasties on the water.  I get it – please consider the following:
Maintain social distancing – this should be relatively easy at a boat launch but be aware of the flow of the lines, don't crowd the launches, space out in the parking lots, etc.
Know What You're Doing – sure, that's a blinding statement of the obvious but any charter captain that's been doing this for a minute or two can provide countless stories about "boat launch fails." If you aren't confident in your ability to launch your boat QUICKLY and SAFELY, now is NOT the time to practice. You put yourself and everyone else at the launch in danger if you aren't sharp.  If you lack launch/recover experience – please keep your boat dry.
Clean up after yourself – since boat launches aren't considered essential to the state (except for the launch and recovery of emergency vessels), nobody will be supervising them/there likely won't be any harbor masters on site. Harbor masters are the folks that work at the launches and are responsible for safe launch and recovery operations. They control the flow of traffic, keep things clean, and ultimately ensure people can enjoy a safe day on the water. Without them, common sense and respect for others must prevail.
On the surface, these points seem obvious, especially to most of us who launch throughout the winter when there aren't any harbor masters on the job. In fact, that's the status quo for all of us year-round captains and anglers. There is an unspoken etiquette and professionalism that ensures order and safe operations.  However, add numerous boaters to unsupervised boat launches who don't adhere to points 1-3 and we'll end up like a few other states in the country who have blocked off all their boat launches and banned fishing.
I'm sure I'm not alone in saying that I will fill the gaps opened by a lack of harbor masters when on site. Please, have thick skin and don't be surprised if one of us captains calls you out if you're violating any of the above guidelines. Most of us anglers are holding on to our sanity by a thread – fishing has been that thread. Please keep it intact by considering all of the above if you decide to hit the water.
Conclusion 
Just like in everything we write, although fishing is the subject, replace that activity with just about anything else and the same considerations apply. When we all start trying to establish a post pandemic "new normal," many of us will explore the boundaries of "acceptable behavior." It's our hope that by doing so with open eyes, a little forethought, and a lot of common sense, we can all go back to doing the things we love without the worry of sliding back into confinement.