Days on the Water: 4
Who we fished with: friends, alone
Where we fished: Upper Niagara, Lower Niagara
What we were Targeting: Smallmouth Bass
Tactics: crank baits, blade baits, ned rigs, drop shots, on the fly
Commentary
From the Water
Another awesome week is behind us. Excellent weather, great water conditions, lots of willing fish – Mother Nature took care of us. It seemed like an angler could catch all things that swim around here with relative ease. We spent all of our time focused on smallmouth bass but many of my colleagues caught great numbers of walleyes, steelhead, lake trout, salmon, with incidental muskies in the mix.
It's that time of year when deciding what to fish for is a struggle. Well…for me it isn't…jaws call me daily. Still, it's an awesome time fishing for lakers and spring kings out on Lake Ontario. Walleye season just opened – so they'll be on the menu here really soon too.
Now…if we were only "allowed" to take clients fishing. Don't get me wrong, I'm loving the amount of water time this pandemic has afforded me. Still, just like many of my colleagues, my real pleasure is seeing other folks connect to nature and catch fish. Waiting to have that back in my life is becoming increasingly painful. Until then, I'll just keep fishing.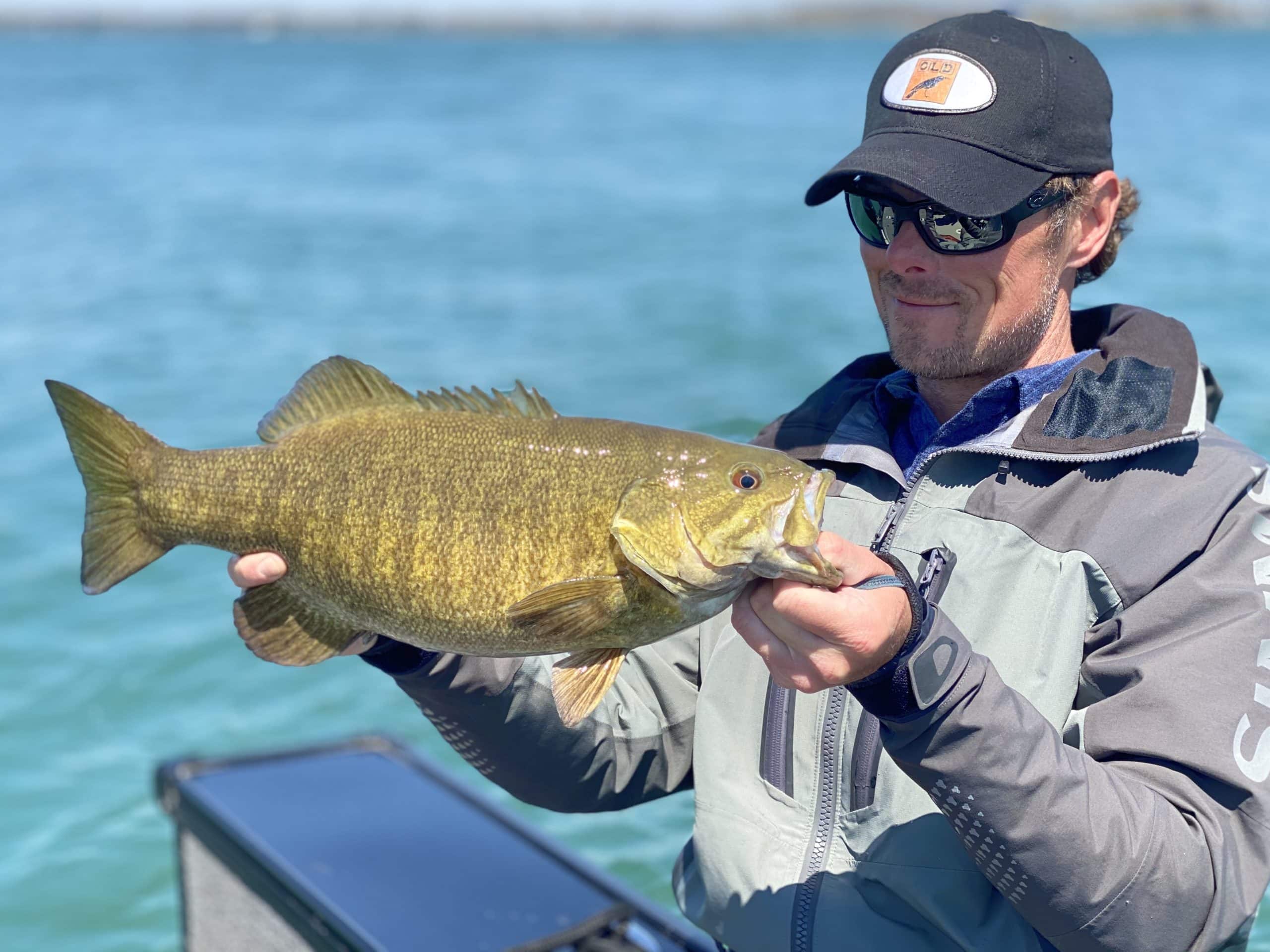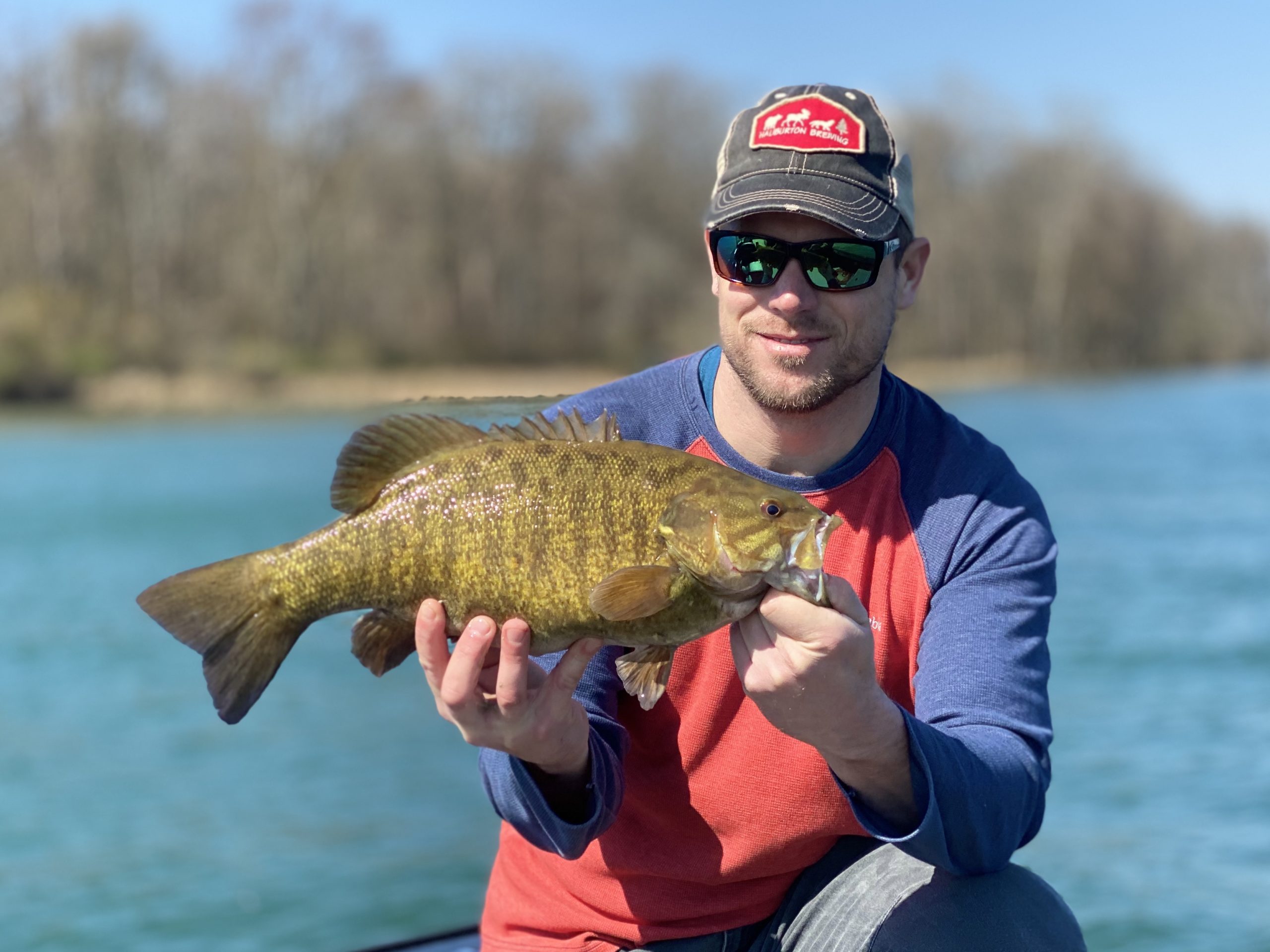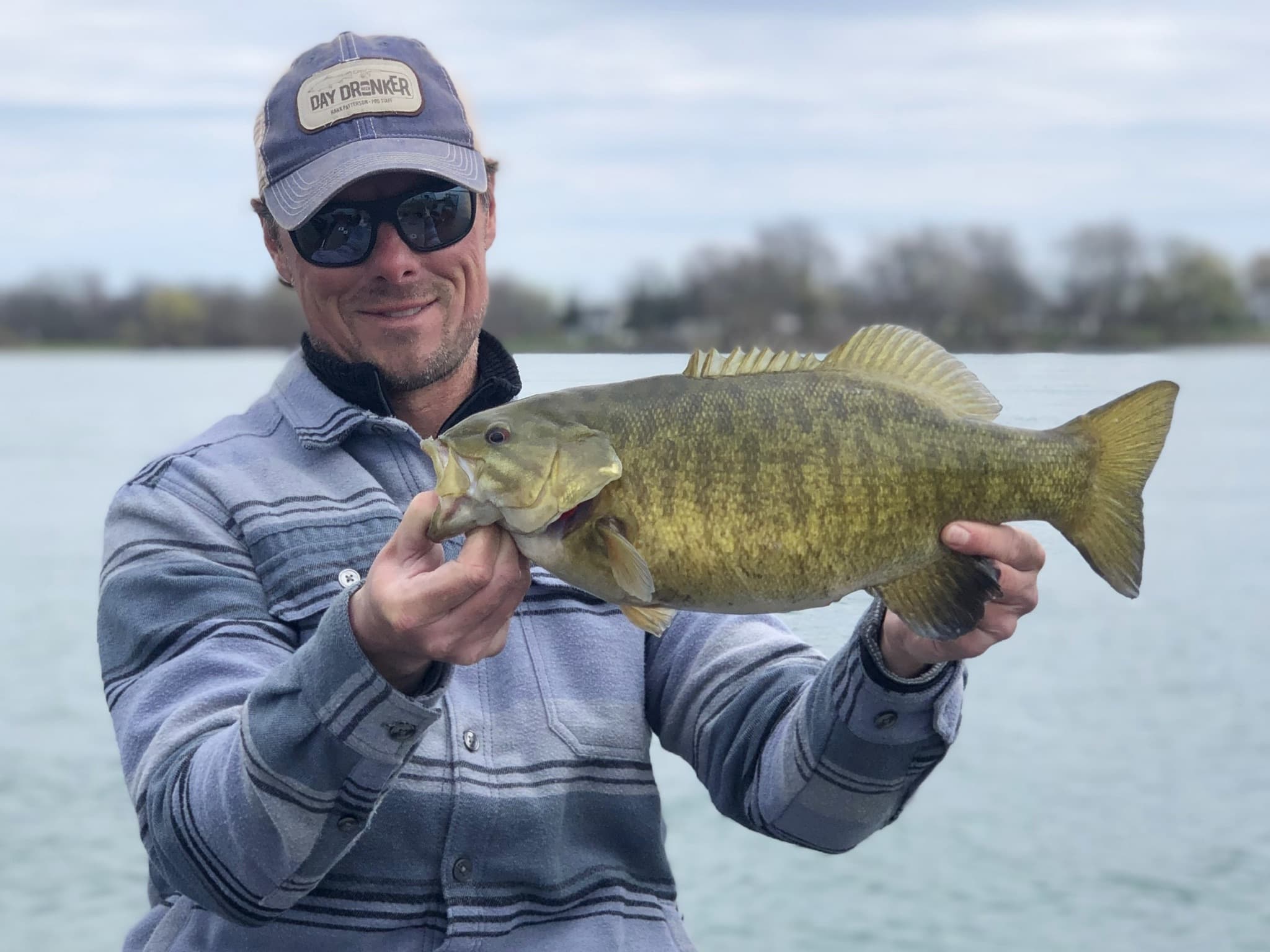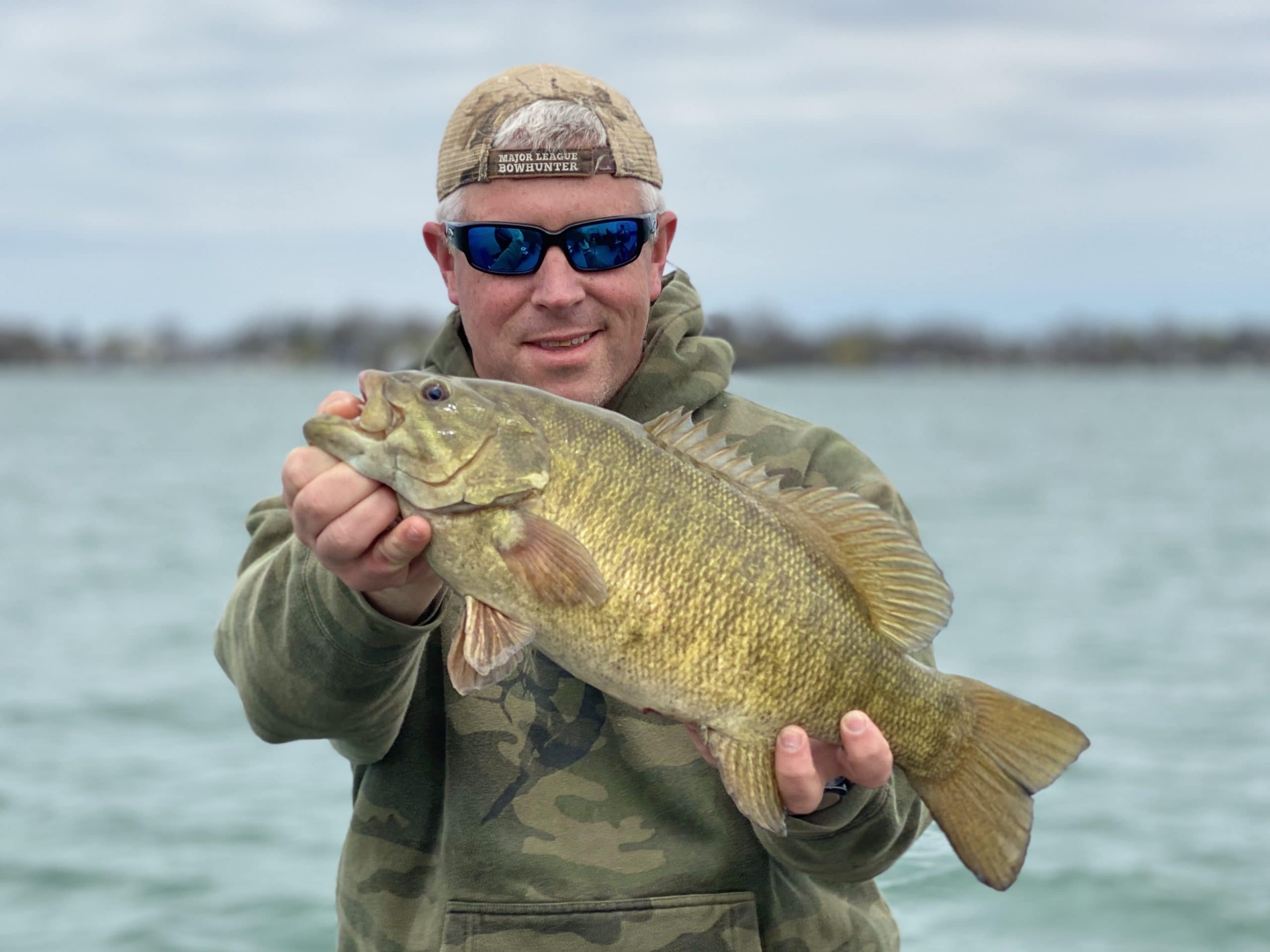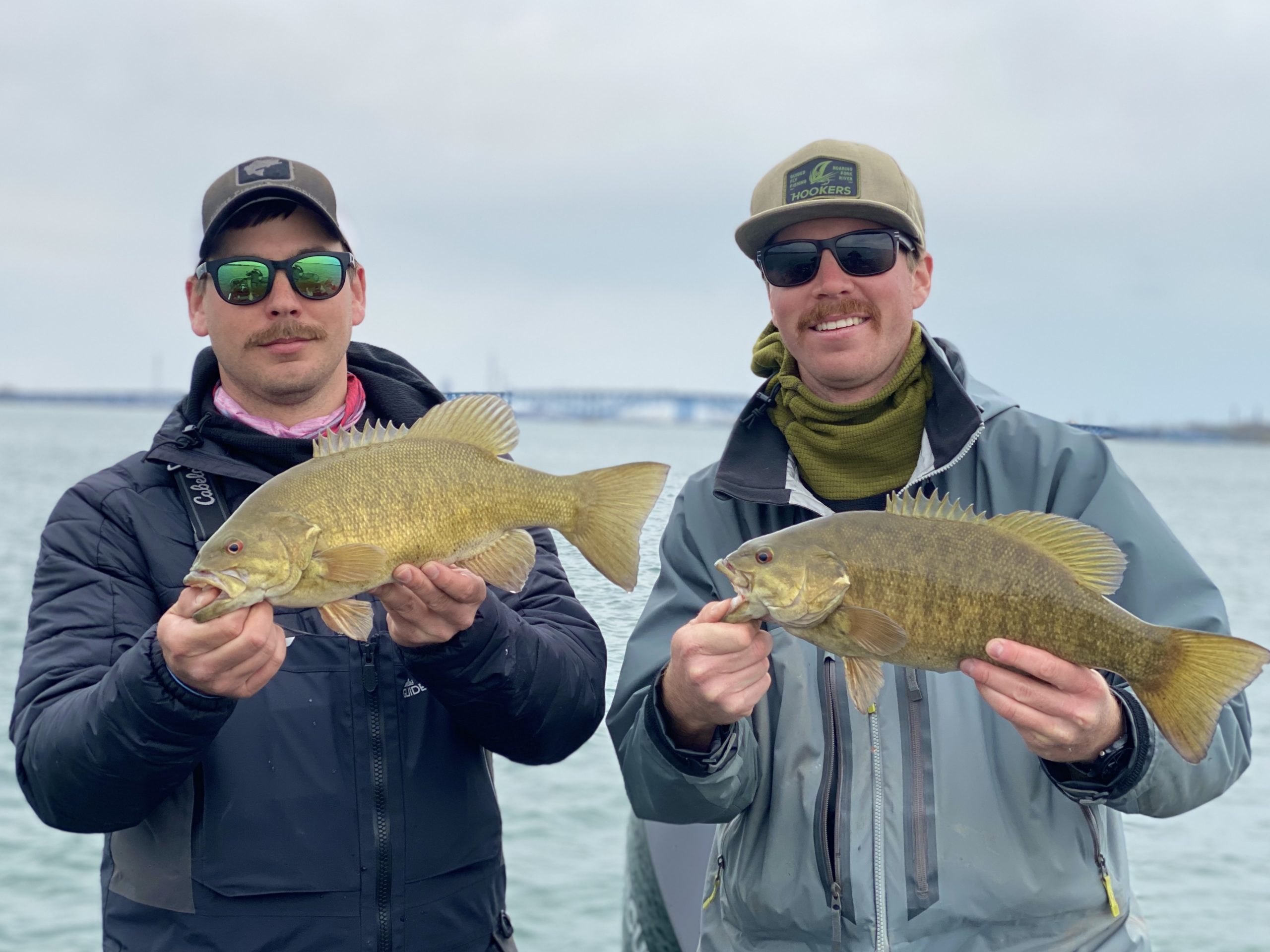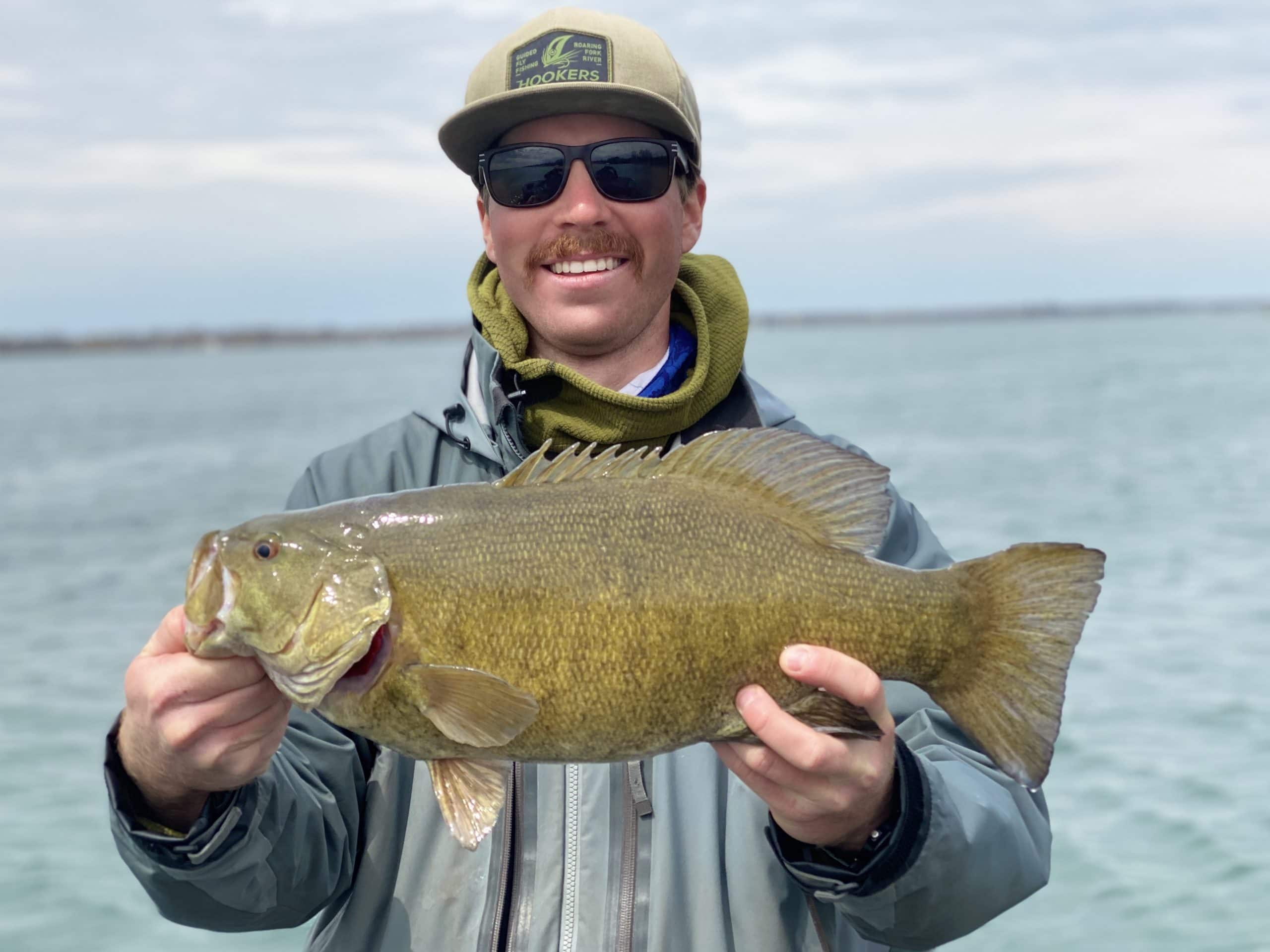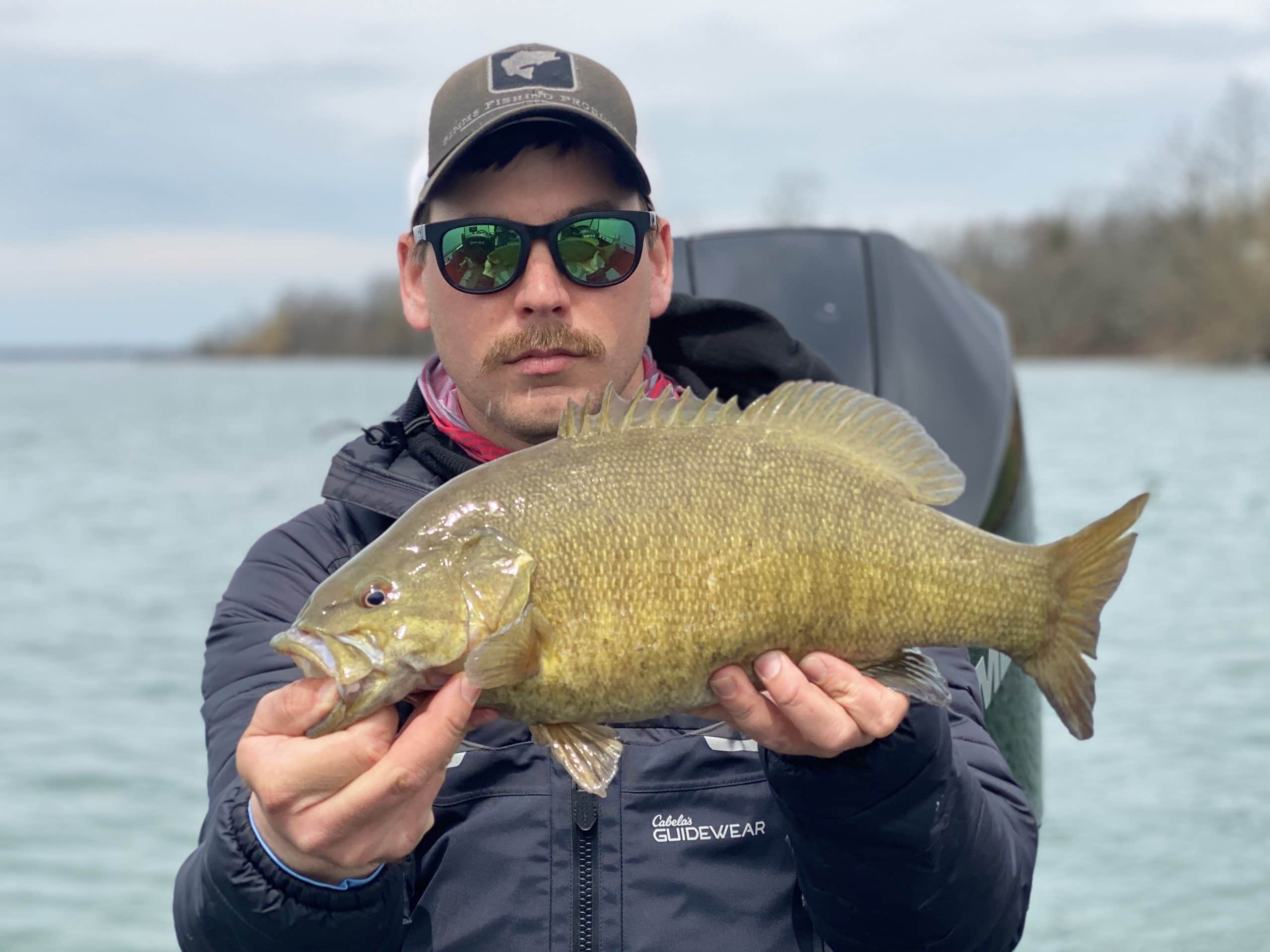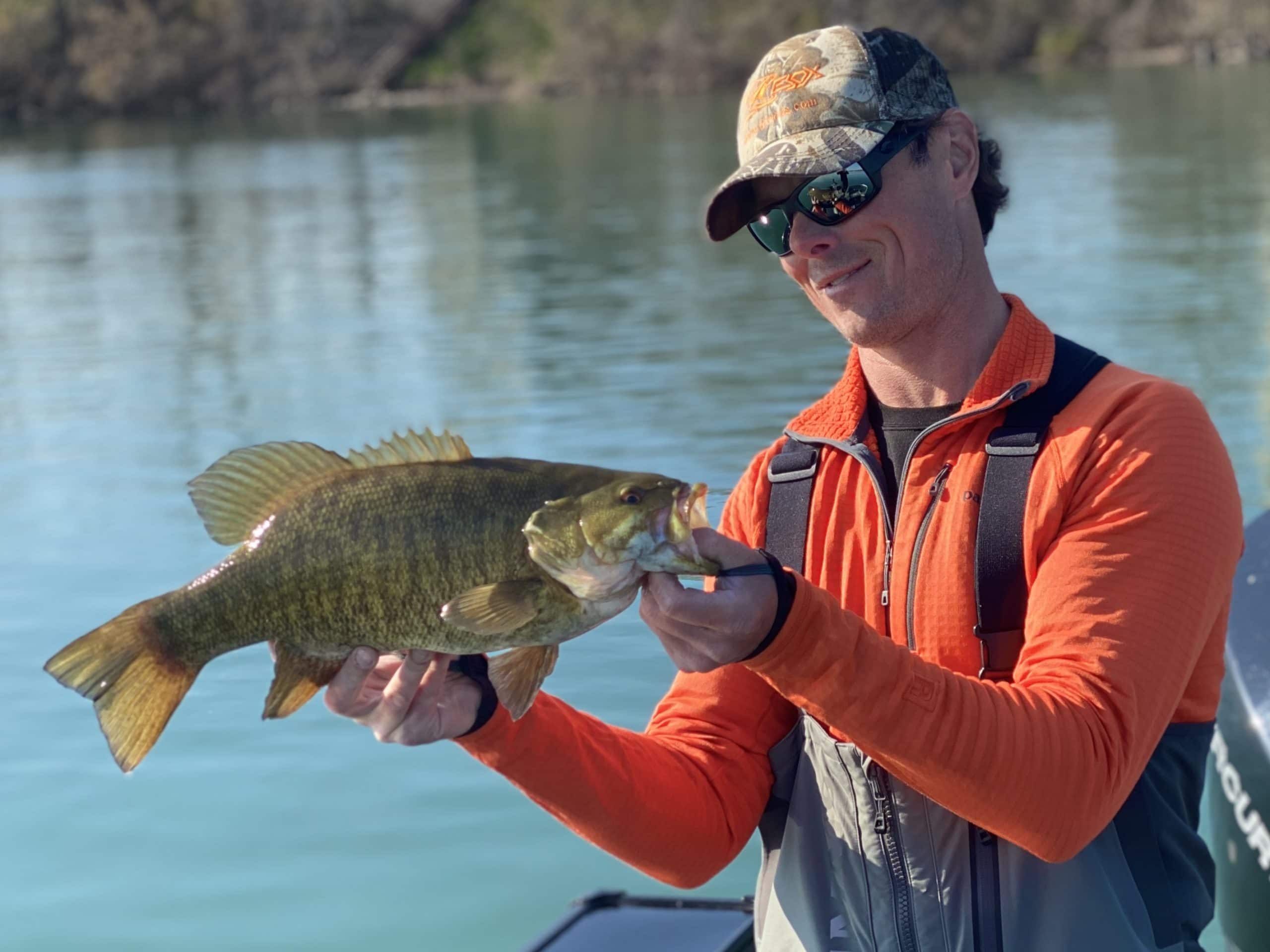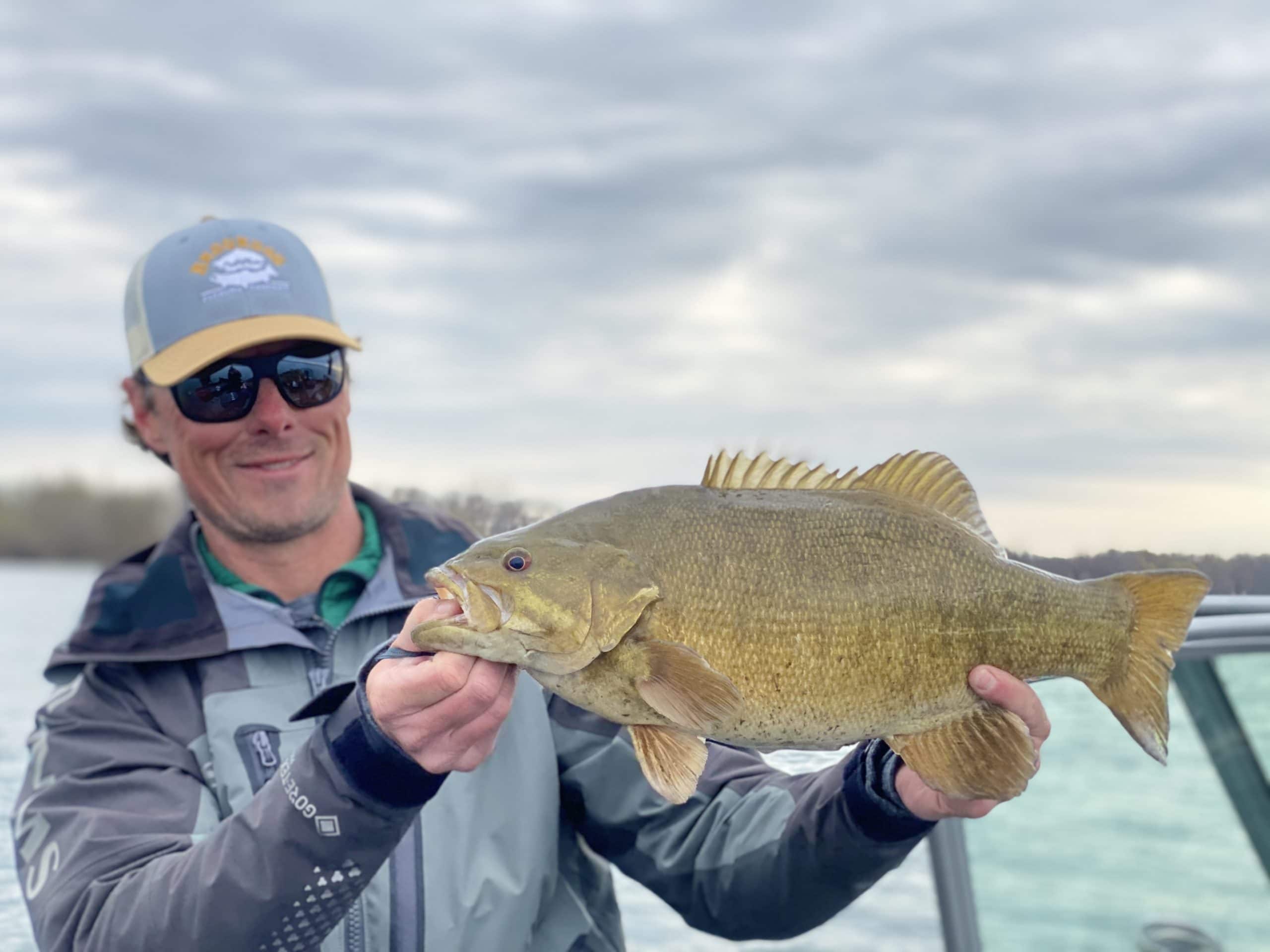 From the Woods
More will come under this subject soon. One small note for now, a good friend took me on my first turkey hunt. It was the first time in a long time I spent many hours walking through the woods. Sure, we weren't walking for the sake of walking – we were looking for turkeys – but we spent many hours walking slowly and just listening. I forgot how noisy the woods are when you take the time to listen.
Although we didn't get a turkey, I learned a ton in a short couple of days and arrived at the conclusion that hunting is going to become a big part of my life going forward. I'm thankful that I have many friends and colleagues who are excited to help me get started (the aforementioned friend assures me I'll get a turkey this month – I told him that's kinda like me telling a client they'll get a musky).
My biggest take away from my turkey hunting experience is that there are numerous parallels to fishing so it's somewhat comfortable for me as a newbie. Plus – I've been around weapons my entire adult life so walking around the woods with a shotgun wearing something like the old LBV (load bearing vest) I used to wear in my USMC days isn't foreign at all. I'm a huge fan of any activity that will enable me to form a stronger, more intimate connection with mother nature. Hunting, like fishing, accomplishes this…and much more. I'm looking forward to exploring this further…stay tuned.