Buffalo NY Fishing Report – Observations from 08/14/2023 – 08/20/2023
Here's our latest Buffalo NY fishing report:  What follows is a BEEFY fishing report.  After recovering for a couple days following my trip to North Dakota (tap here for the trip report), we kicked off the 2023 iteration of the Summer Fishing Camp.  It was an insane week – the action was even better than previous years.  I'm very happy the kids got to experience the craziness.  Good times continued through the weekend as well…and it's still only summer.  I can't imagine what this fall will bring.  Keep reading for more details.
Days on the Water: 7
Who we fished with: friends/clients
Where we fished:  Lake Erie, Upper Niagara, Lower Niagara, Lake Ontario
What we caught:  smallmouth bass, freshwater drum, walleye, king salmon, steelhead, atlantic salmon, northern pike, channel catfish
Tactics: 3-way rig with live bait, worm harnesses, drop shots, trolling spoons and worm harnesses
Episode 60 of Two Angles on Angling is live:  We are back with a TON to talk about!  It's been about a month since we recorded our last podcast so there is much to discuss.  Topics covered include: trip reports from our latest travels, observations from the water around the Buffalo Niagara Region as well as an angling forcast for the upcoming week.  It feels good to be back at it!  We hope you enjoy this one.   
Detailed Reporting/Daily Observations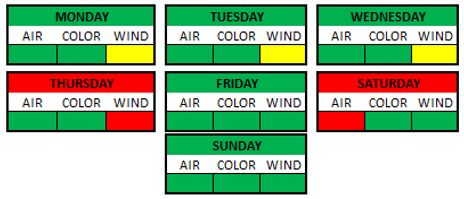 Monday – Lake Erie focused.  No wind so we stayed in current and/or used the trolling motor to cover shallow rock piles.  Excellent action all day.  (Tap any photo to expand and scroll through the album)
Tuesday – Upper Niagara and Lake Erie focused.  Had a hard east wind that keps us moving at a good clip.  Excellent action everywhere.
Wednesday – Lower Niagara and Lake Ontario focused.  After a day of hard east wind, Lake Ontario was picky but fish were caught.  The Lower Niagara was slow too but she gave up some healthy walleyes.
Thursday – Lower Niagara and Lake Ontario focused…with a side of Lake Erie.  Had a big SE wind but everything was in play.  Using what we learned the day prior, we did well across the board.  Excellent day.
Friday – Upper Niagara focused.  Huge winds out of the west kept us on the river or inside the walls of the harbor.  We made it work.
Saturday – Fished Lake Erie.  The huge wind and waves from the day prior didn't quite settle down as forecasted – it was BIG out there.  So, we went on an adventure – great times with even better guys.  
Sunday – Fished Lake Erie.  The wind and waves calmed down to a near optimal level.  Action was ridiculous for most of the morning until the wind picked up again and turned 1-3′ waves to 2-4'ers.  After that, it got drummy but still a blast.
Seasonal Assessment/General Observations
On the Conditions
I have to say – it feels more like fall than summer nowadays.  Some mornings have been downright chilly, there's been a lot of wind/big wave days, and the fish are…BIG.  Something has the smallmouth super active lately.  On more than half of the outings, we caught less than 5 drum all day while consistently boating numerous biggie smalls with a handful of walleyes to boot.  Good times!      
Another thing I noticed was that when it was particularly windy – Saturday and today are good examples – such that we were drifting faster than 1mph, the drum to bass ration increased dramatically.  I'm not sure why nor am I complaining about folks "fighting giants while riding a bronco."…Just an observation.  When fishing through consistent 3-5' waves, things tend toward the drummy side of life. 
Although those small craft advisory bordering days tend toward drumminess, I've had some crazy numbers and size smallmouth days in waves that big so who knows.  The one thing I know for sure is that if you can tolerate being out in it, the action is incredible.  It's an adventure to say the least and I look forward to every opportunity I get to fish in those conditions. 
A Little Personal Reflection
I'm not going to get deep about anything here this week.  Between my trip to North Dakota and fishing every day since returning, I'm loving life and just coasting.  After all this action lately, I'm preparing mind and body for what I'm sure will be a wild fall. 
Buffalo NY Fishing Report – Forecast for 08/21/2023 – 08/27/2023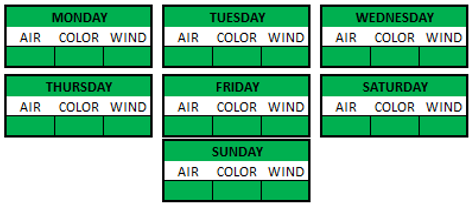 Every day this upcoming week looks fishable.  Fairly dry and stable conditions throughout will keep the entire fishery in play near daily.  That's good news because I plan on doing some exploring. 
I have a couple recon missions on the docket.  One involves a different part of Lake Erie for me in pursuit of bass and walleyes.  Another involves a new part of Lake Ontario for me.  Yet another involves some river work. Fall is nigh my friends – gotta get things dialed. 
The fall calendar is packed, my friends, and why wouldn't it be?  Giant fish, gorgeous scenery, and perfect weather – you can't ask for more.  I have a handful of dates left so if you're interested in booking a trip, please get in touch soon.   
Stay healthy my friends – mentally and physically,
Ryan