North Dakota – Walleye Heaven with a Wonderous Landscape
The latest Shea/Carr family adventure took us to North Dakota.  What a trip!  With a couple additions to our crew, our families spent 9 nights in the "Peace Garden State."  We hiked, fished, pontoon boated, and drove over 900 miles in our effort experience much of what North Dakota has to offer.  Although we encountered some adversity along the way, North Dakota exceeded our expectations and brought us closer as familes and friends.  (the cover photo for this report is our entire crew standing next to the world's largest Buffalo wearing Bills Mafia t-shirts)
Planning
Our first Shea/Carr family trip was to Idaho/Montana/Wyoming (tap here for the trip report).  We learned a lot from that adventure, so I had a solid reference to use when planning for our trip to North Dakota.  Here are some of the things I thought about when developing the itinerary.
Location
When considering the location, the destination was all but agreed upon close to a year ago, but the challenge was ensuring it'd be engaging for everyone.  Here's what I thought about:
North Dakota focus – this joint family venture had to, at minimum, include North Dakota…for a couple reasons. For one, I was supposed to go to ND last year around the same time but ended up in the hospital.  Secondly, the 50 before 50 mission is still in progress and I already deviated from it 2x this year (Florida and Lake Placid), so I couldn't afford to miss another opportunity to go to a new state.
Compelling scenery and opportunities to hike and fish – On our first family trip, we saw the Sawtooth Range, Grand Teton, and Yellowstone National Park so we set the bar high for mind blowing views.
Vast enough such that we can stay in multiple areas – I'll get a little deeper into this in follow on sections but as a general consideration for the destination, staying in the same spot for an entire trip isn't an option for this crew. All of us enjoy covering ground and taking in the sights so being able to break the trip up with a few moves was key.
Lodging
With 9 total travellers, finding a place for all of us to stay together was going to be important.  These were some of the lodging considerations:
Total of 9 travelers – 4 adults (2 couples), 5 children (2 girls, 3 boys). The preference was to stay in houses over hotels to ensure we could spend time together as a group vs isolated in separate rooms.
Secluded – no neighbors in sight – but within 15 minutes from a restaurant you can look forward to visiting a couple times if necessary. With 3 active boys, having a yard to run around was important if possible.  If staying in a hotel was a requirement, we had to stay very close to attractions to avoid staying inside.
Minimum of 4 bedrooms required – 2 for the couples, 1 for the girls, 1 for the boys.
Minimum 2 bathrooms – 3 preferred.
Covering Ground
Anyone that knows me knows that I can't sit still for too long and that I often commit the sin of "leaving fish to find fish" (I call that behavior leaving fish to catch them somewhere else but whatever).  Well, my family as well as Nate's family shares the desire to explore whenever possible.  Here's what I thought about to make that happen:
Getting there together and as fast as possible – Due to how far North Dakota is from Buffalo, NY, flying was the best mode of travel. All of us had to be on the same flight (group unity!).
8 days minimum – when traveling out west, spending at least 8 days on the ground is a requirement in my opinion. Although I've done western trips in fewer days, doing so makes me feel rushed and frantic.  There is so much to see and a lot of miles to cover, 8 days ends up being a nice pace.
2 rental vehicles – with a total of 9 people packed for 8 days of travel, we needed the space afforded by 2 vehicles.
Visit/explore 3 distinct locations – this is somewhat connected to the 8-days requirement. North Dakota is a big state with distinct geology and topography spread throughout.  To get a taste of as much of it as possible, without feeling rushed, we had to stay at a few locations.
Angling/Time on the Water
We're fishing families that love being in the sun and on the water as often as possible.  With that in mind, here's what I considered:
Must fish for at least 2 days with a fishing guide – Mother Nature doesn't care about your travel plans or that you're on vacation. Often, she injects inclement weather so giving yourself as many opportunities as possible to catch fish is important.  Also, fishing with a guide gives you the best chance at boating fish in unfamiliar places – especially when you have limited time.  2 days is the minimum.  4 is optimal.
4 anglers (2 adults, 2 children) – with a 9-year-old and an 11-year-old boy joining Nate and I on the water, we had to find opportunities to keep everyone engaged/fishing/a rod in hand.
Must spend an additional 2 days on the water – that's 2 days on the water with the entire crew. Not everyone in our families is particularly stoked about fishing but everyone enjoys time on the water.  Plus, being on the water in a new place allows you to slow down, reflect, and take in the bigger picture of the region.  So, an opportunity for us to rent a big boat that would allow us to stay together was important.
Execution
When I first pitched a trip to North Dakota to Nate and his wife, Jen, I could tell there was a little apprehension.  I mean, us folks from the northeast rarely have reason to even think about North Dakota let alone choose to visit the place.  The one thing I had going for me was that I've planned more than a handful of trips in the past so both trusted my judgement.  Here's what we ended up doing:
Day 1 – flew into Bismarck, ND.  Getting to ND from the northeast isn't exactly convenient – it takes a "red eye."  I wasn't too stoked about travelling deep into the night, but it ended up working out very well.
Day 2 – drove to Medora, ND.  Stayed here: https://www.google.com/travel/hotels/s/NuvWSPZX68JLXN7YA .  Medora, ND is a beautiful little town with a lot to do.  Check out this link for more details – Visit Medora, North Dakota (medorand.com).  We arrived early and our rooms weren't ready so we decided to check out the south unit of Theodore Roosevelt National Park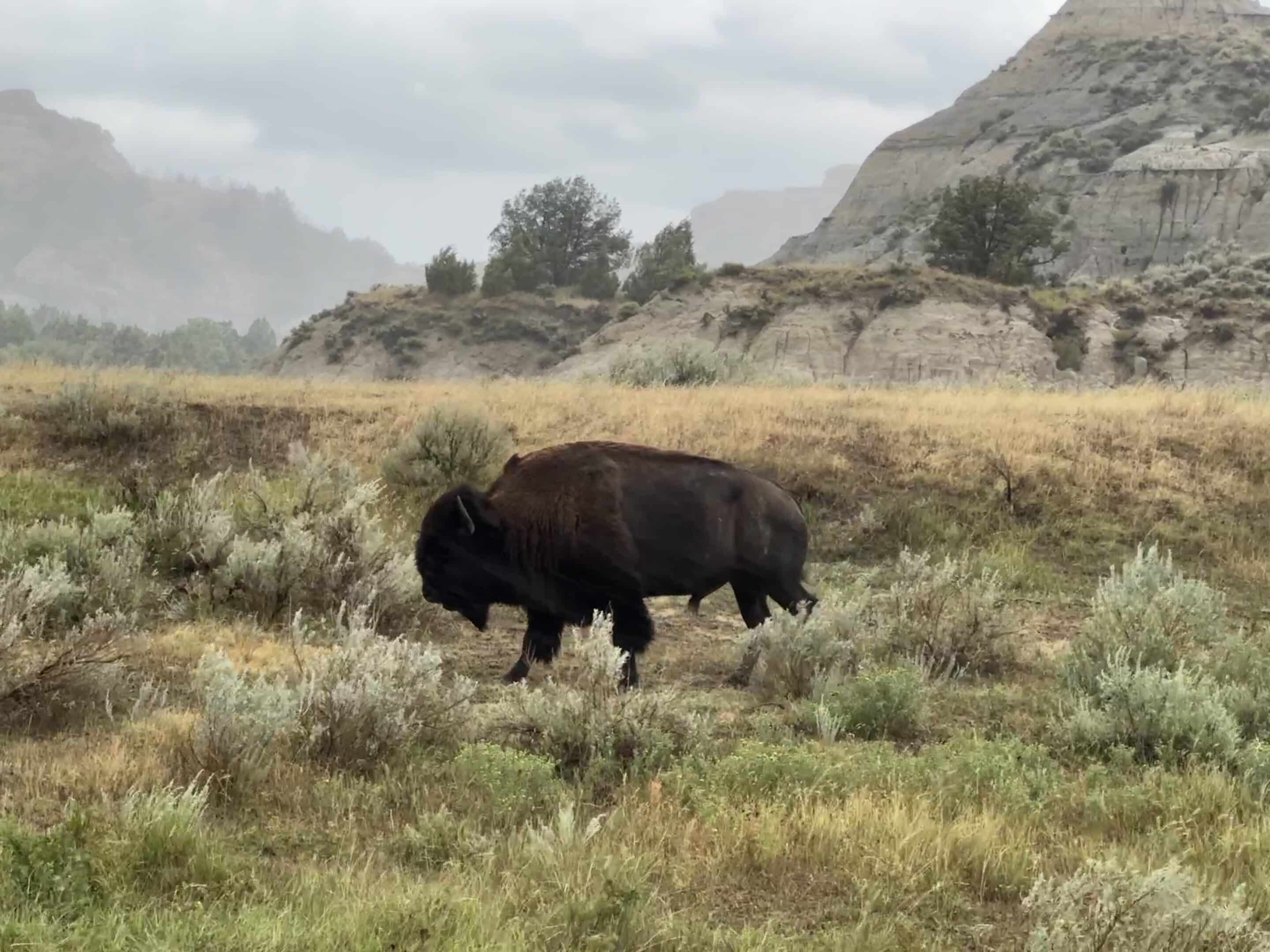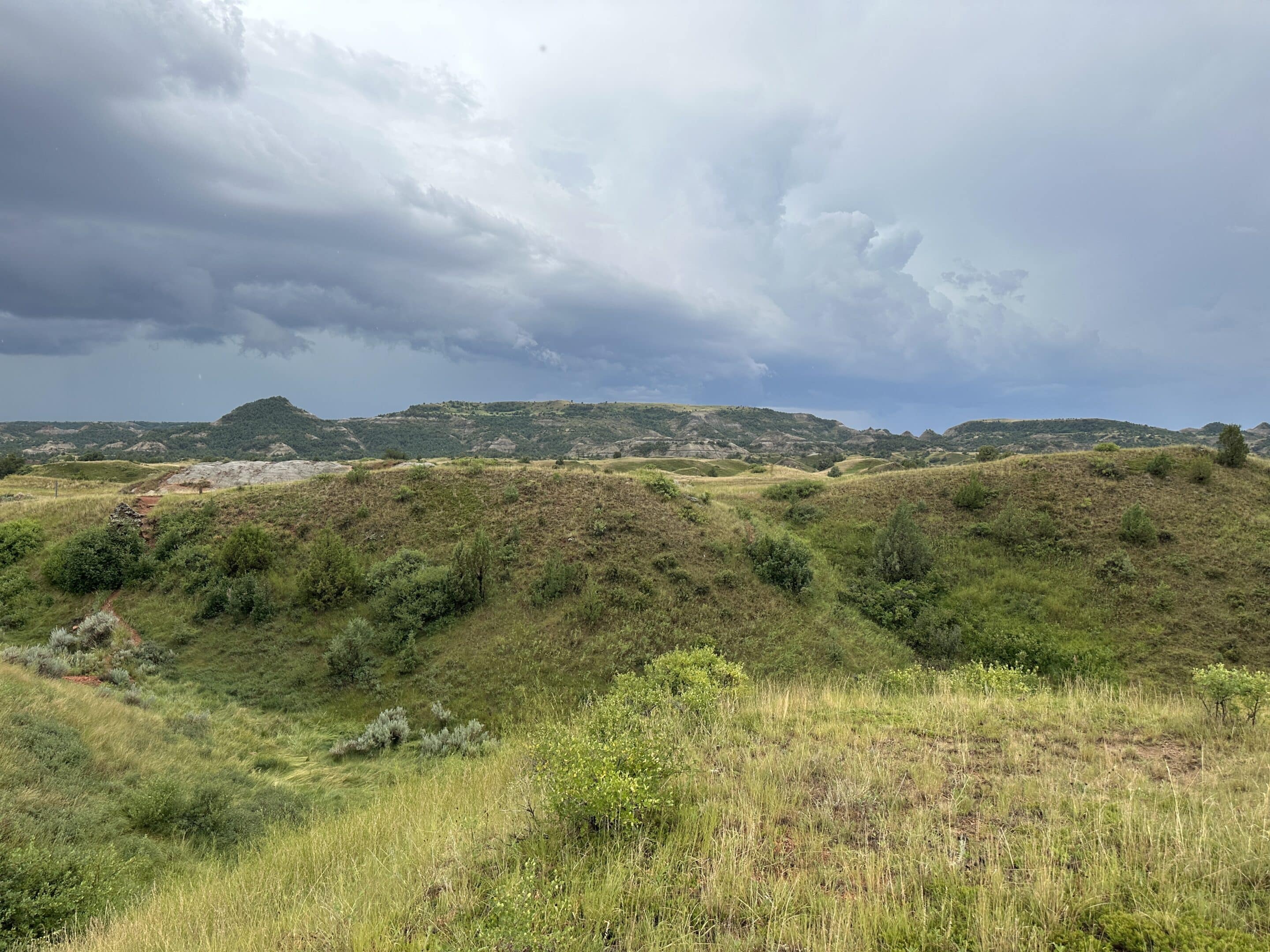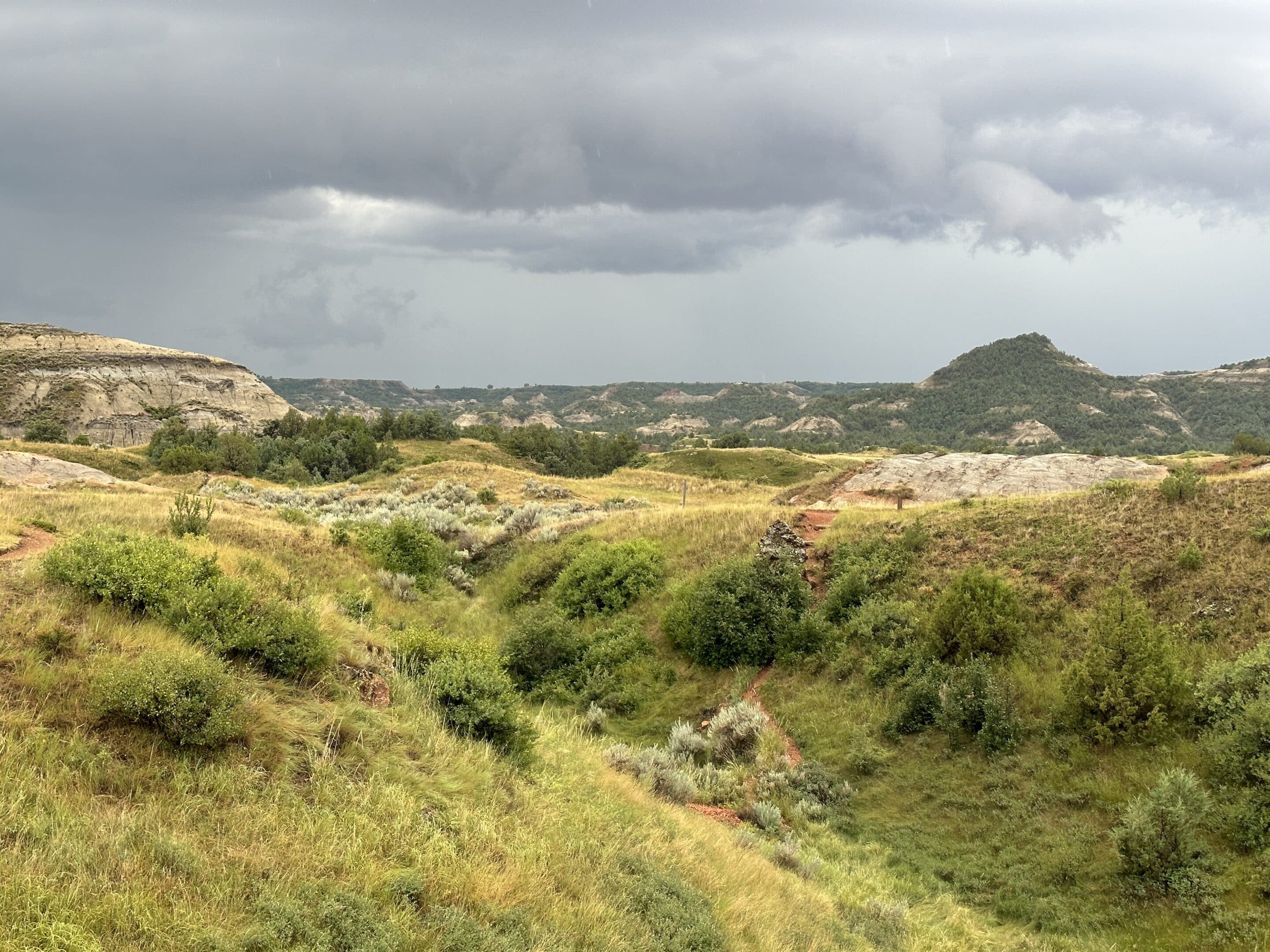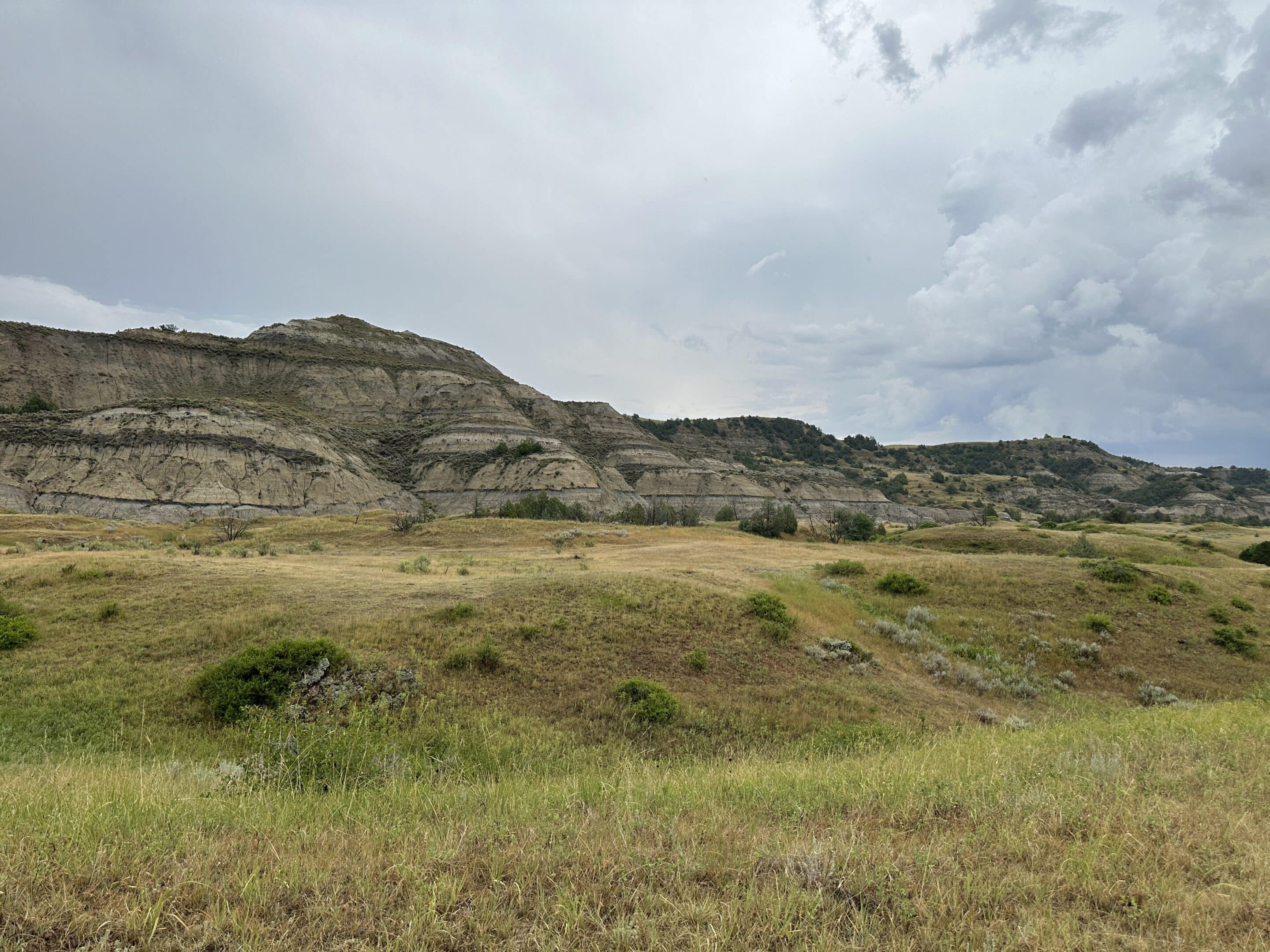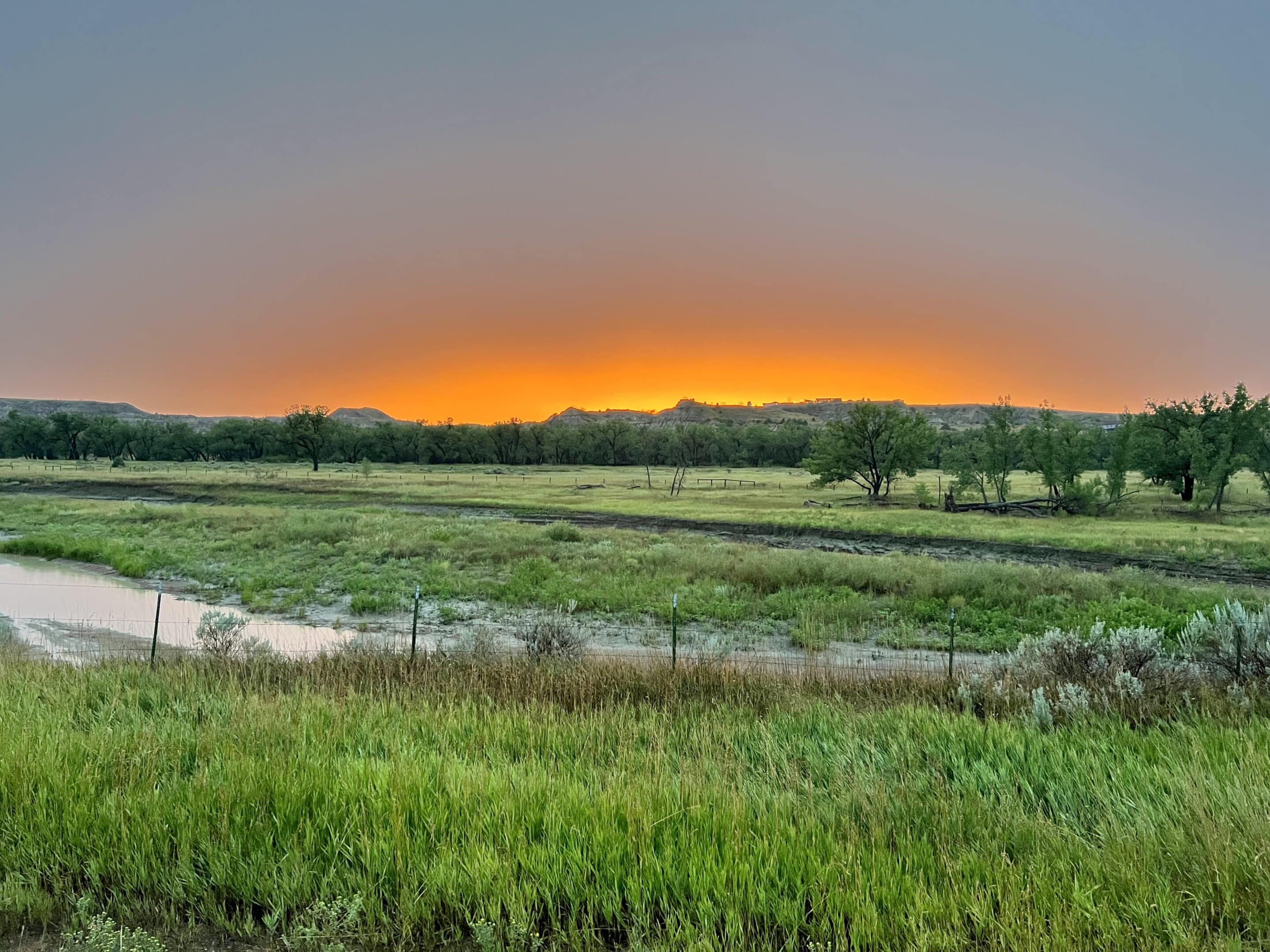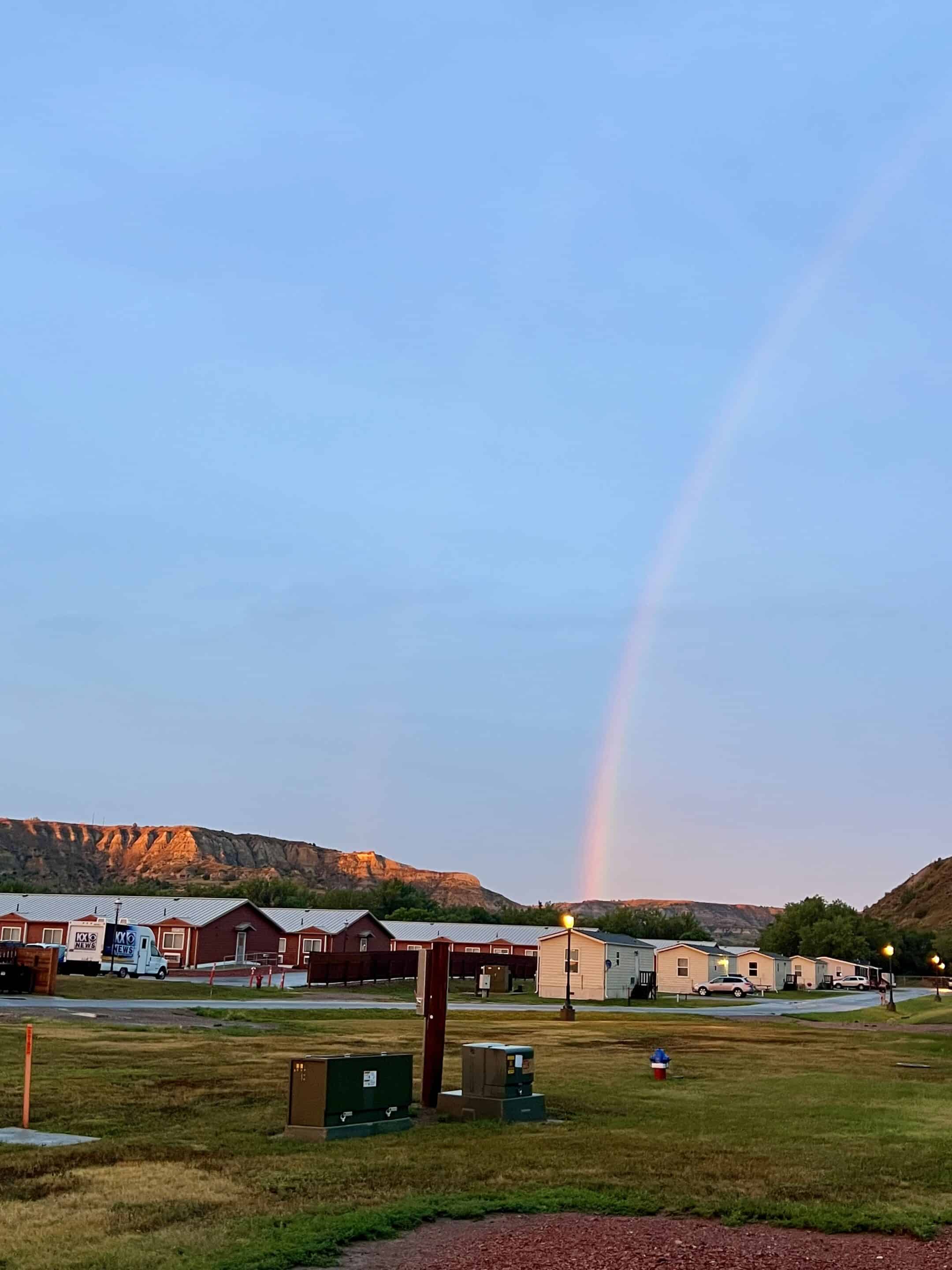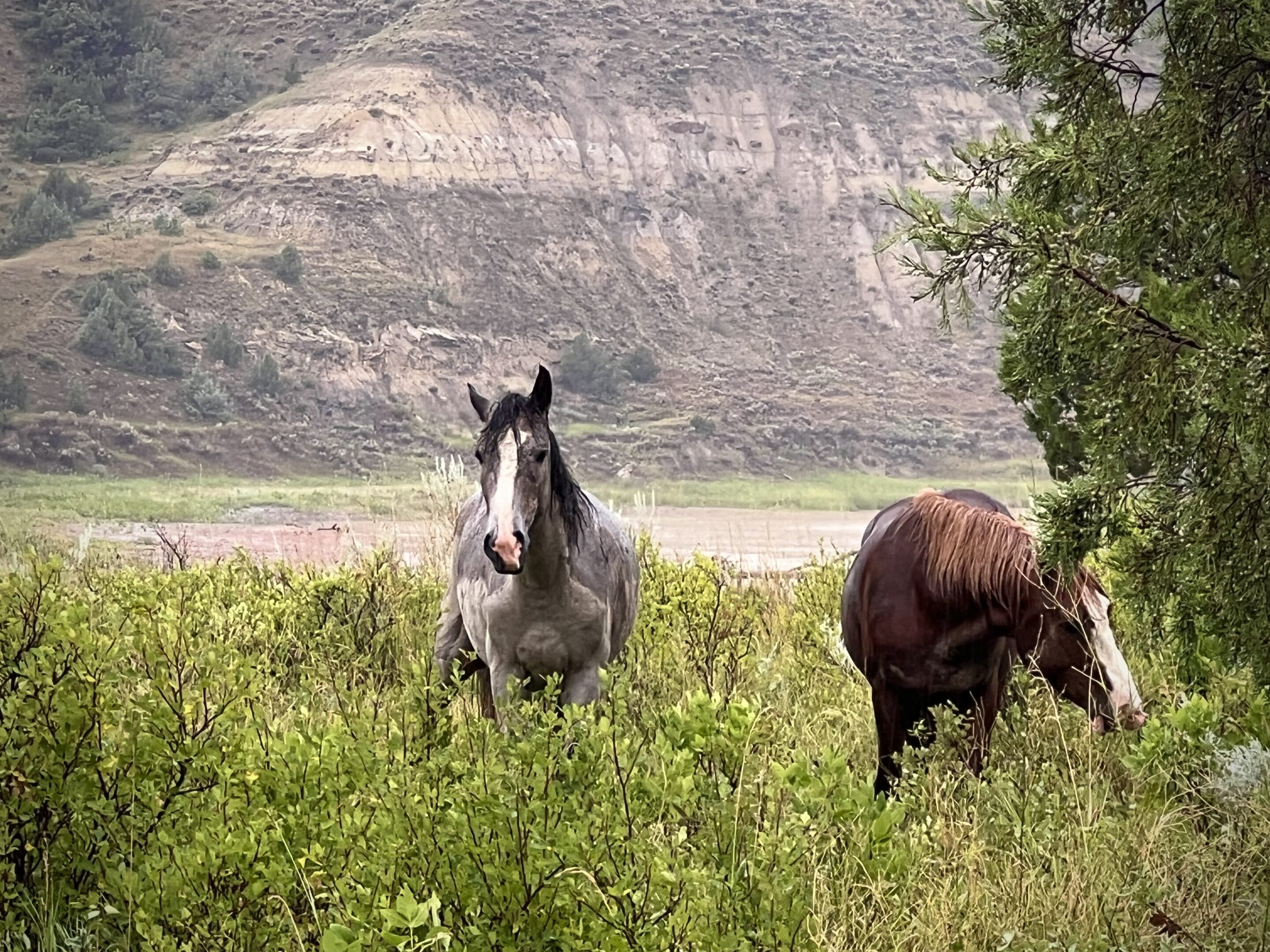 Day 3 – Toured the south unit of Theodore Roosevelt National Park.  Heavy rain started the night prior and fell all day long the following day so we were limited to site seeing from the cars.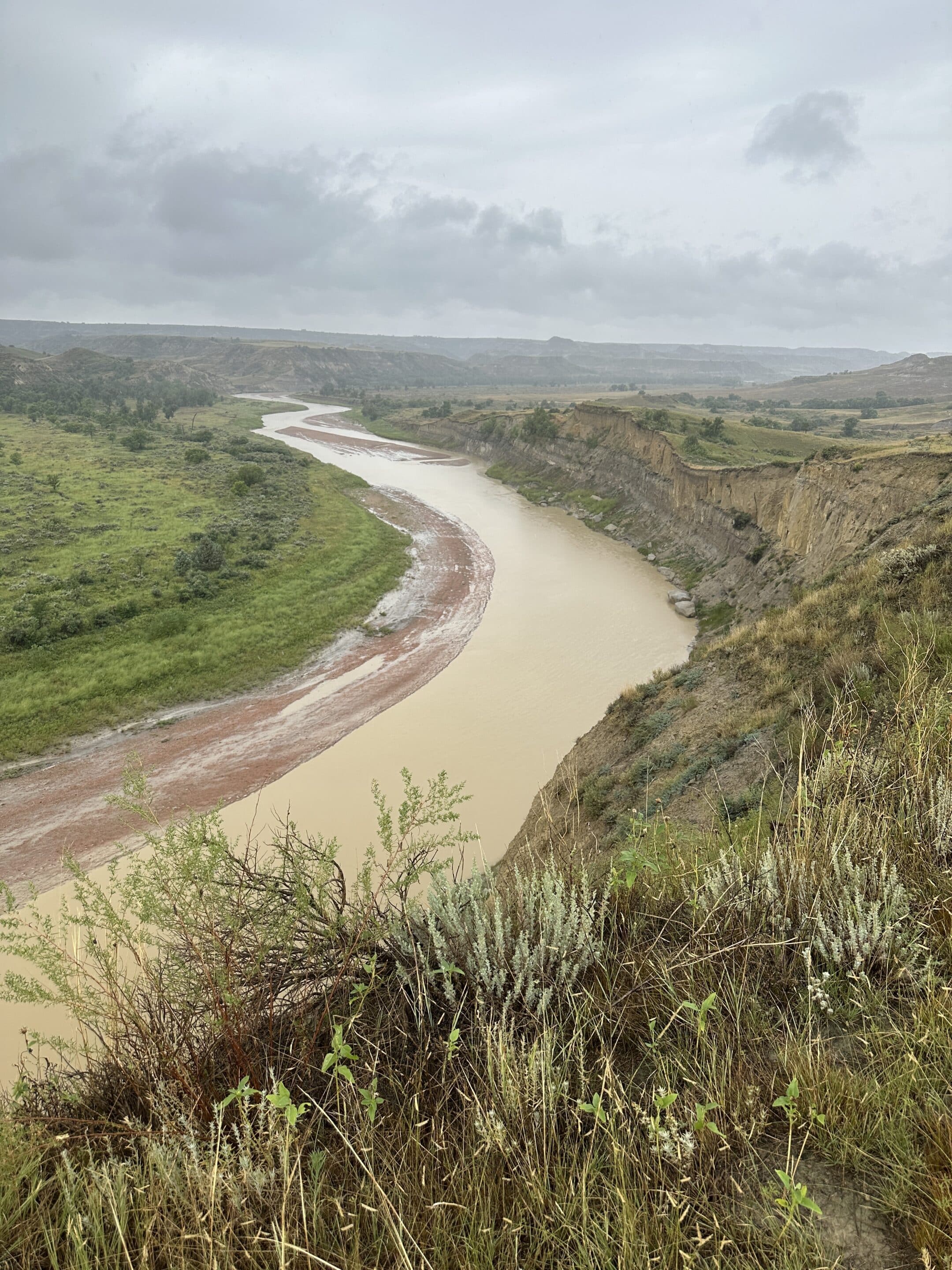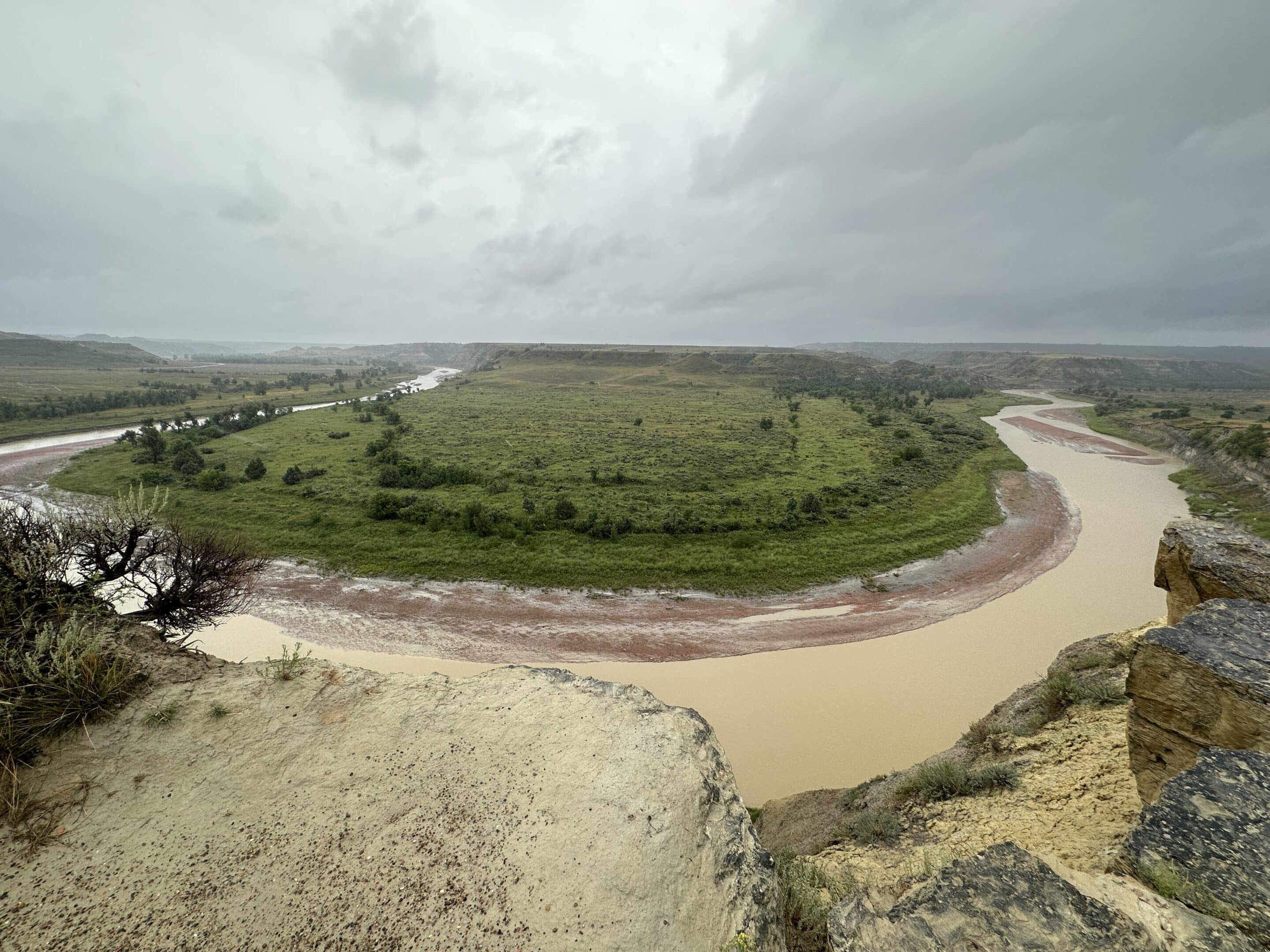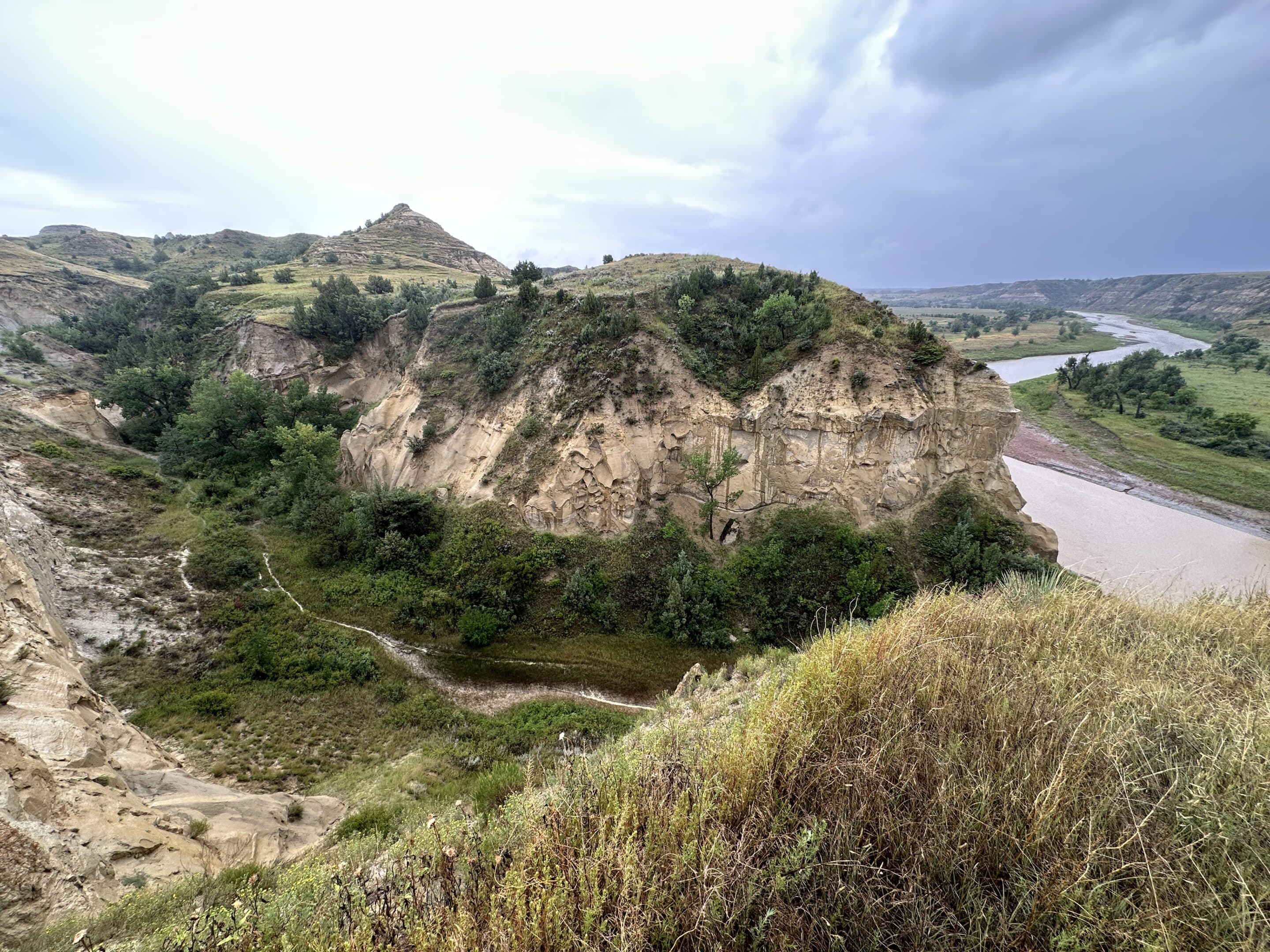 Day 4 – the rain finally abated so we drove to the North Unit of Theodore Roosevelt National Park.  The scenery was incredible.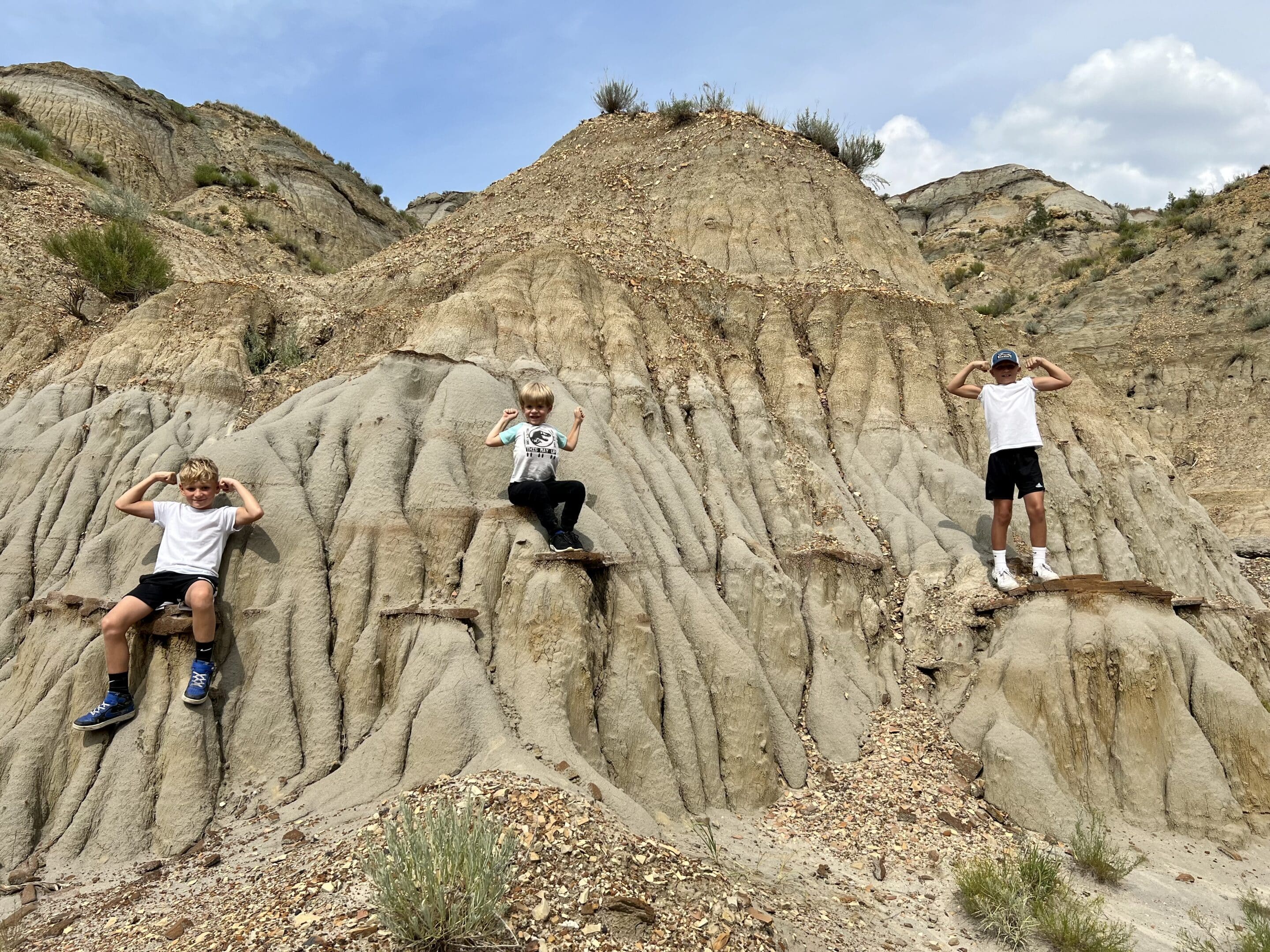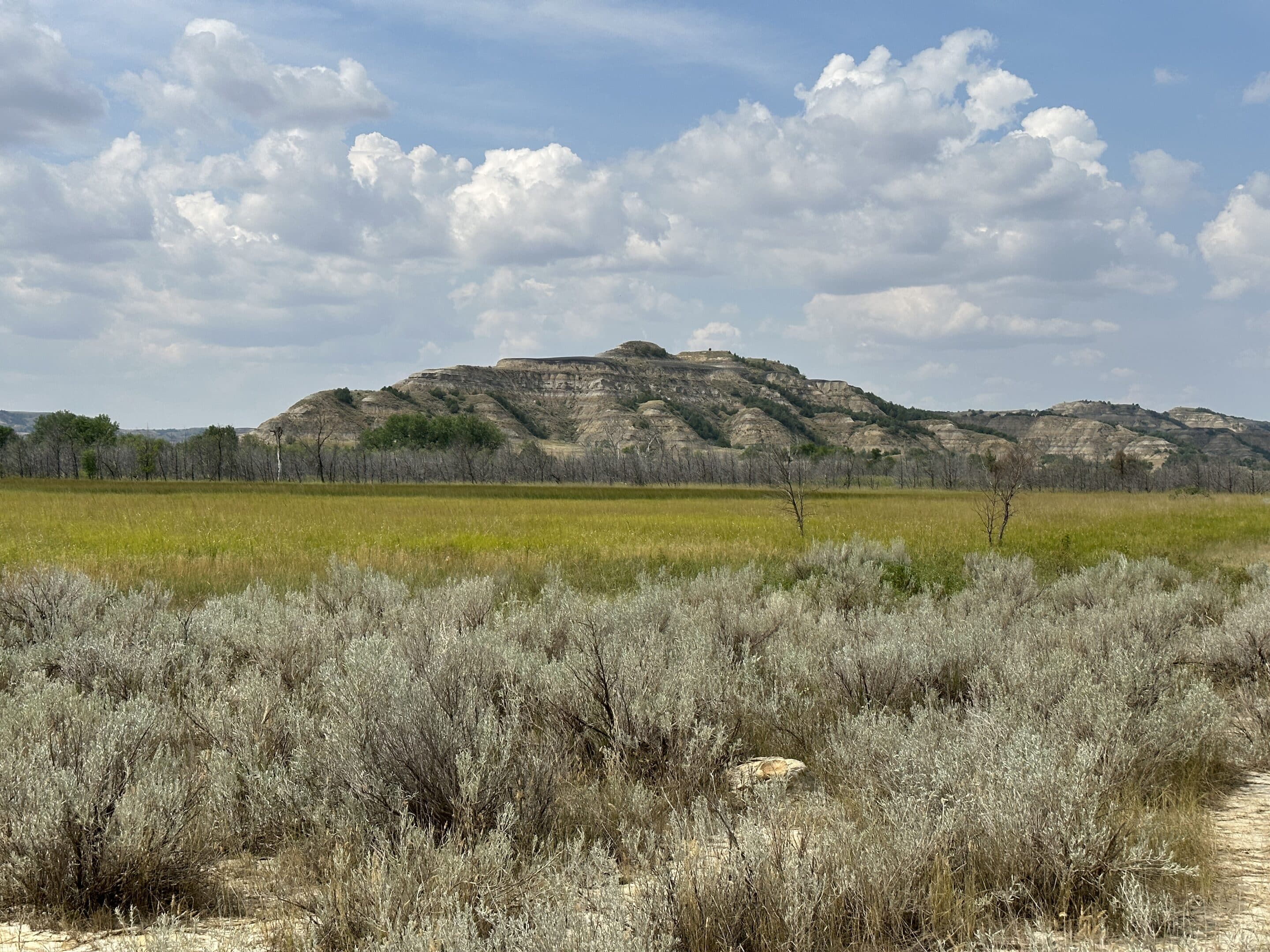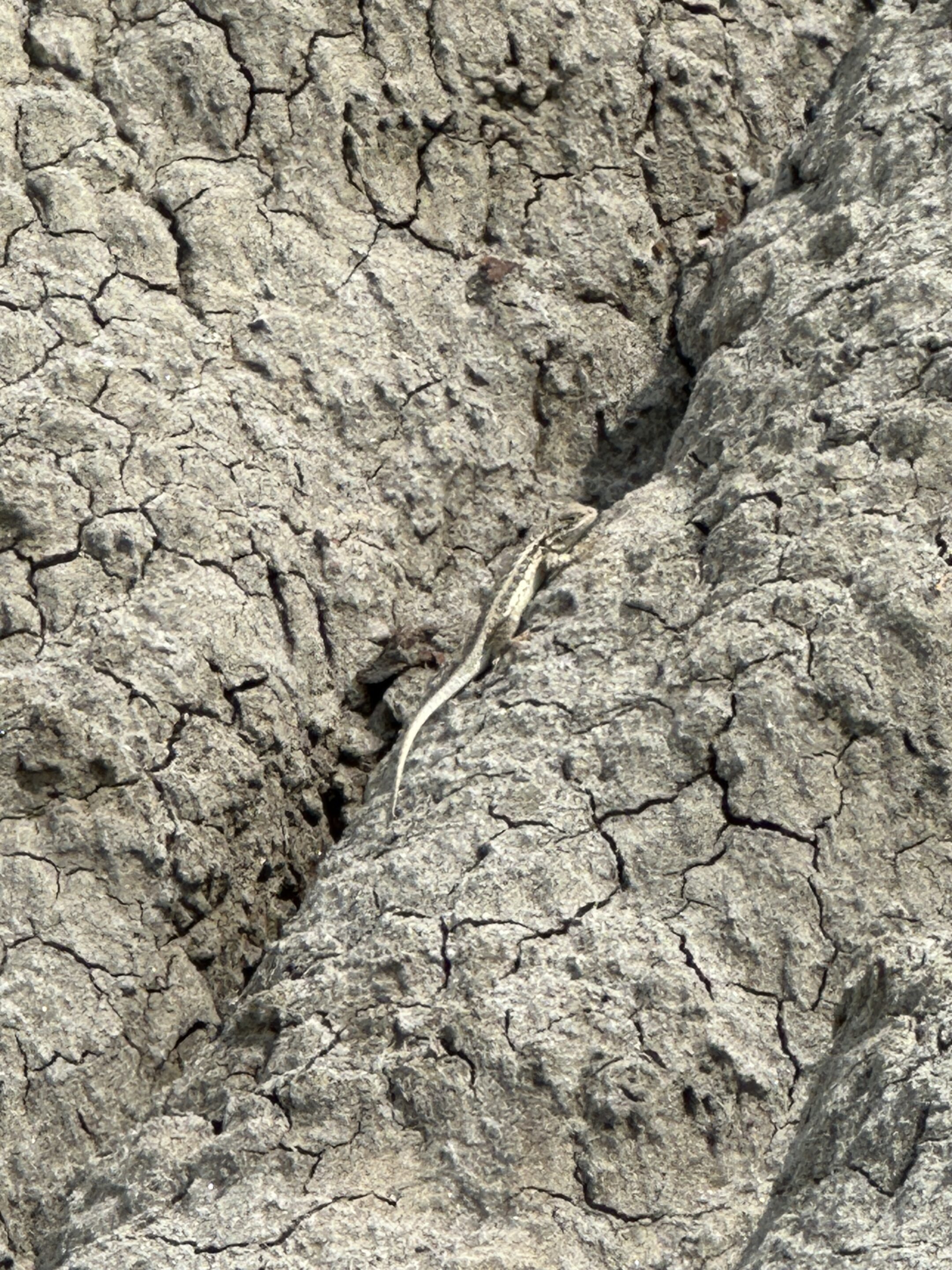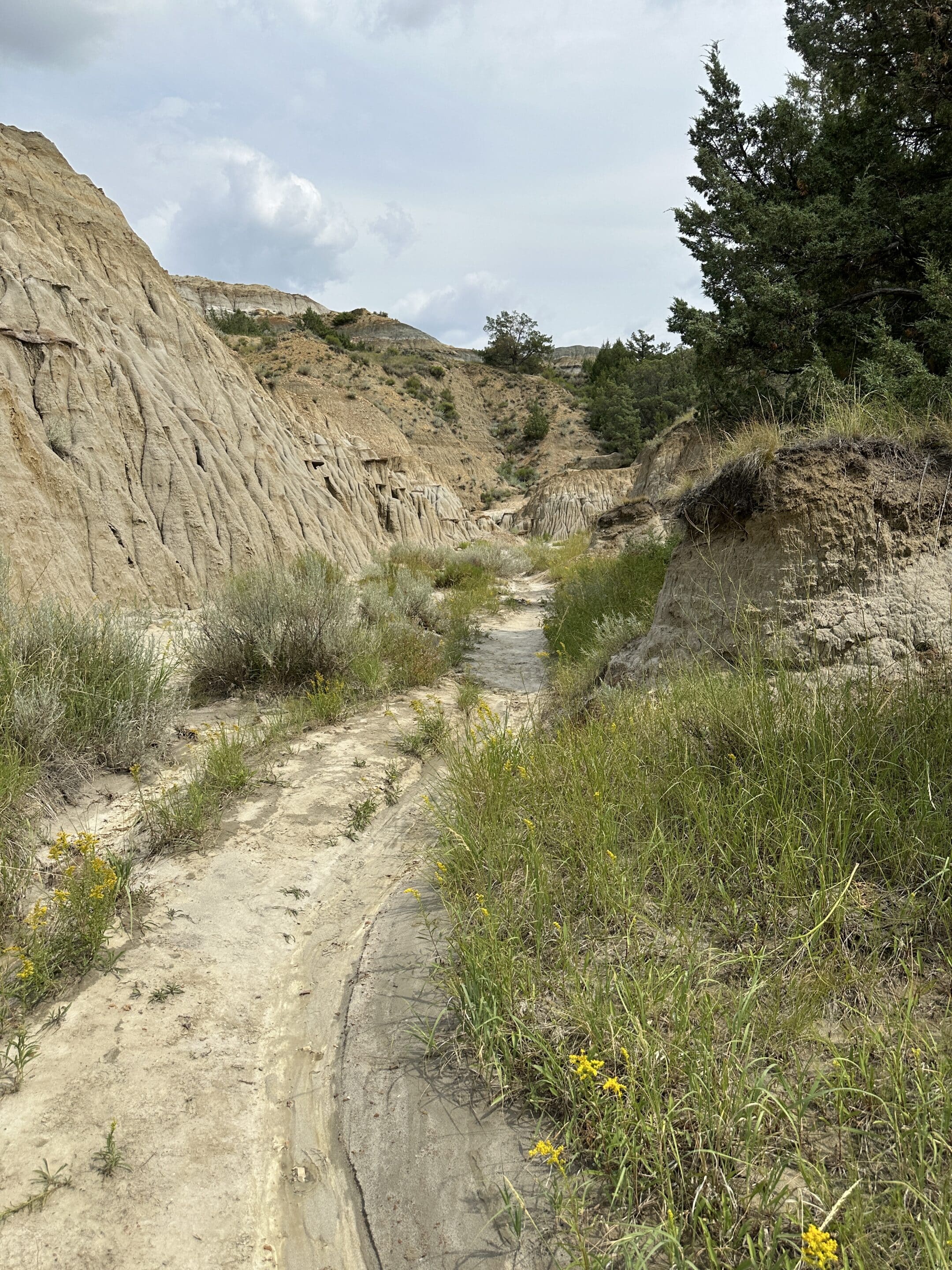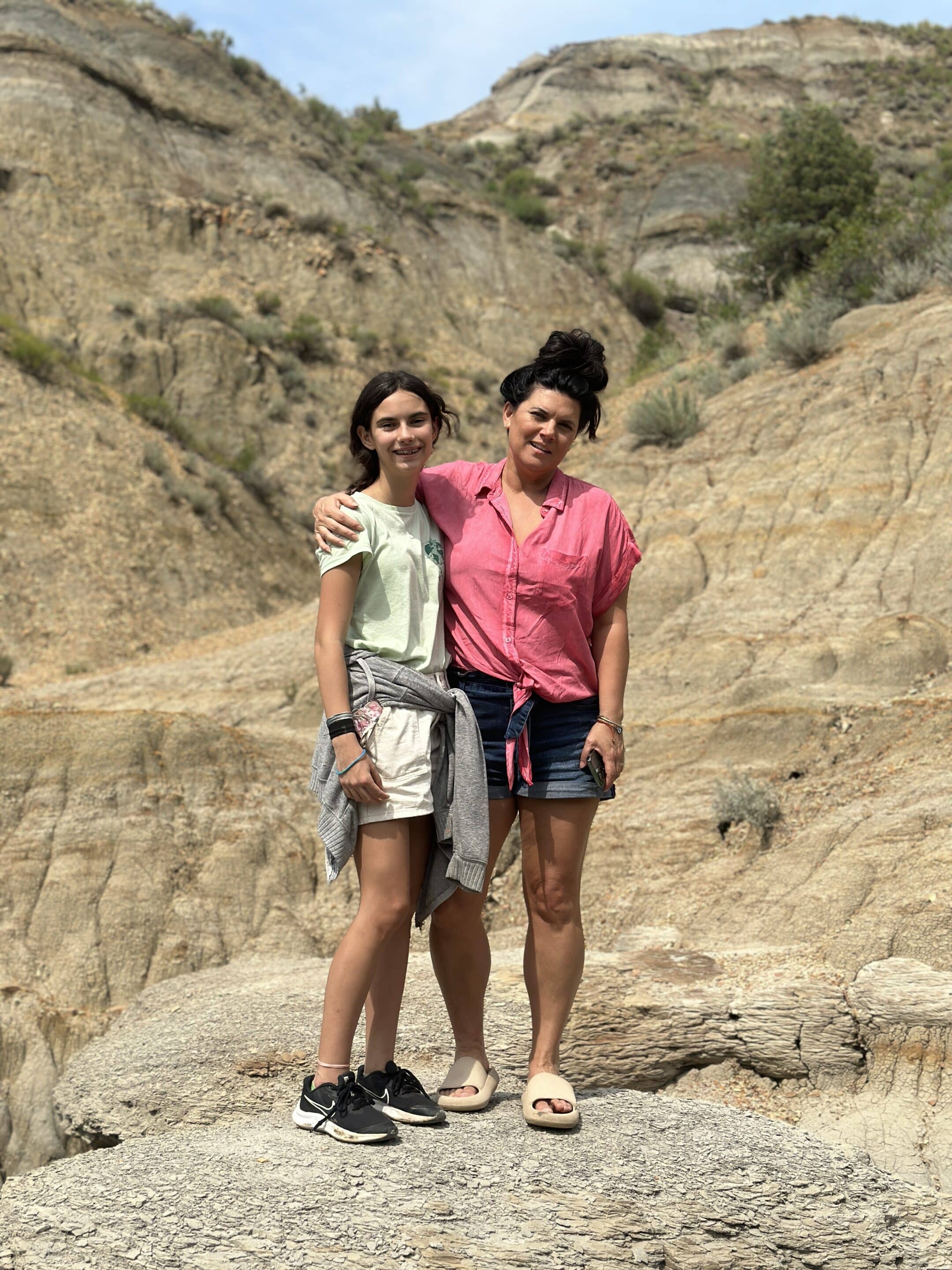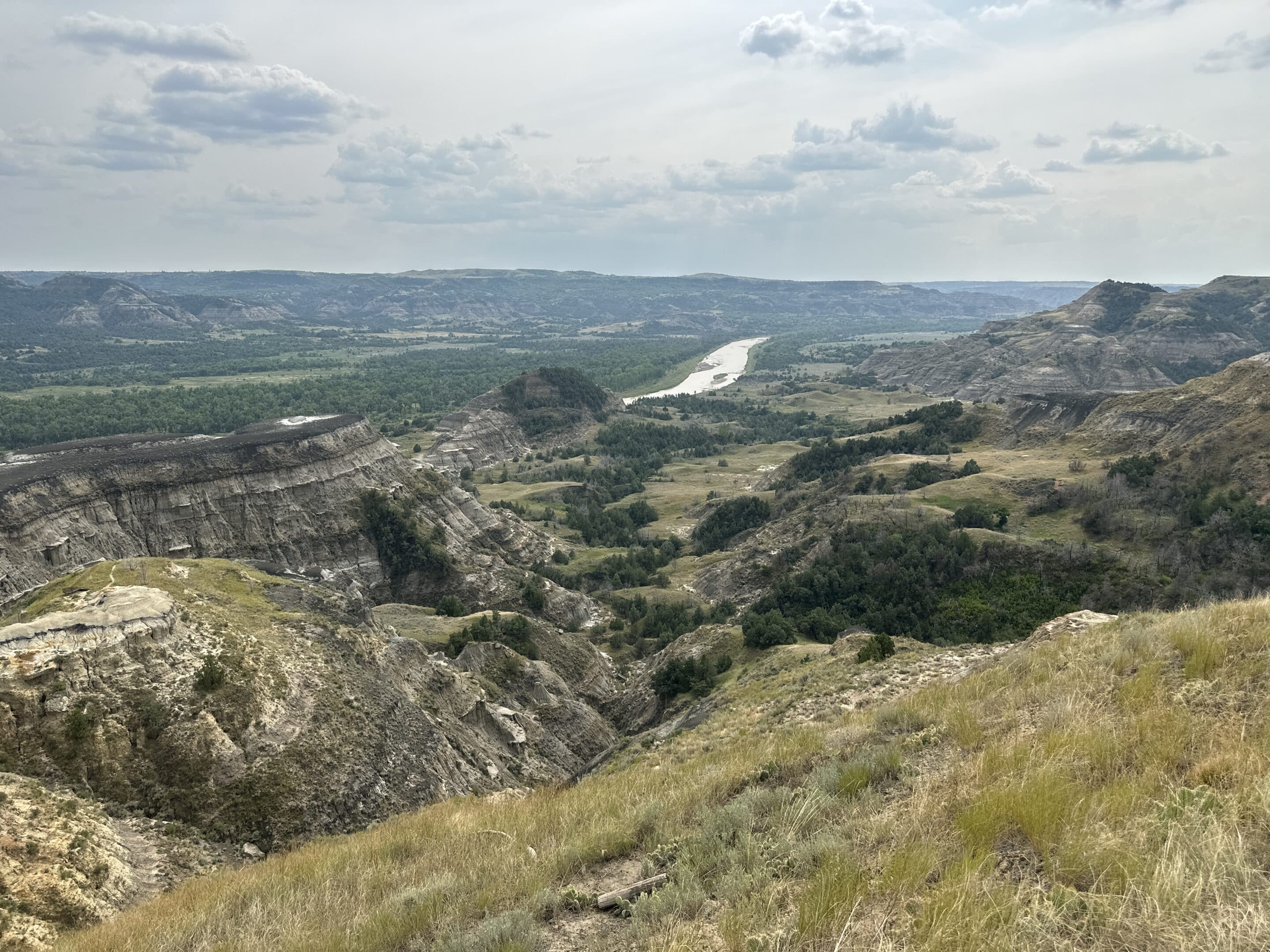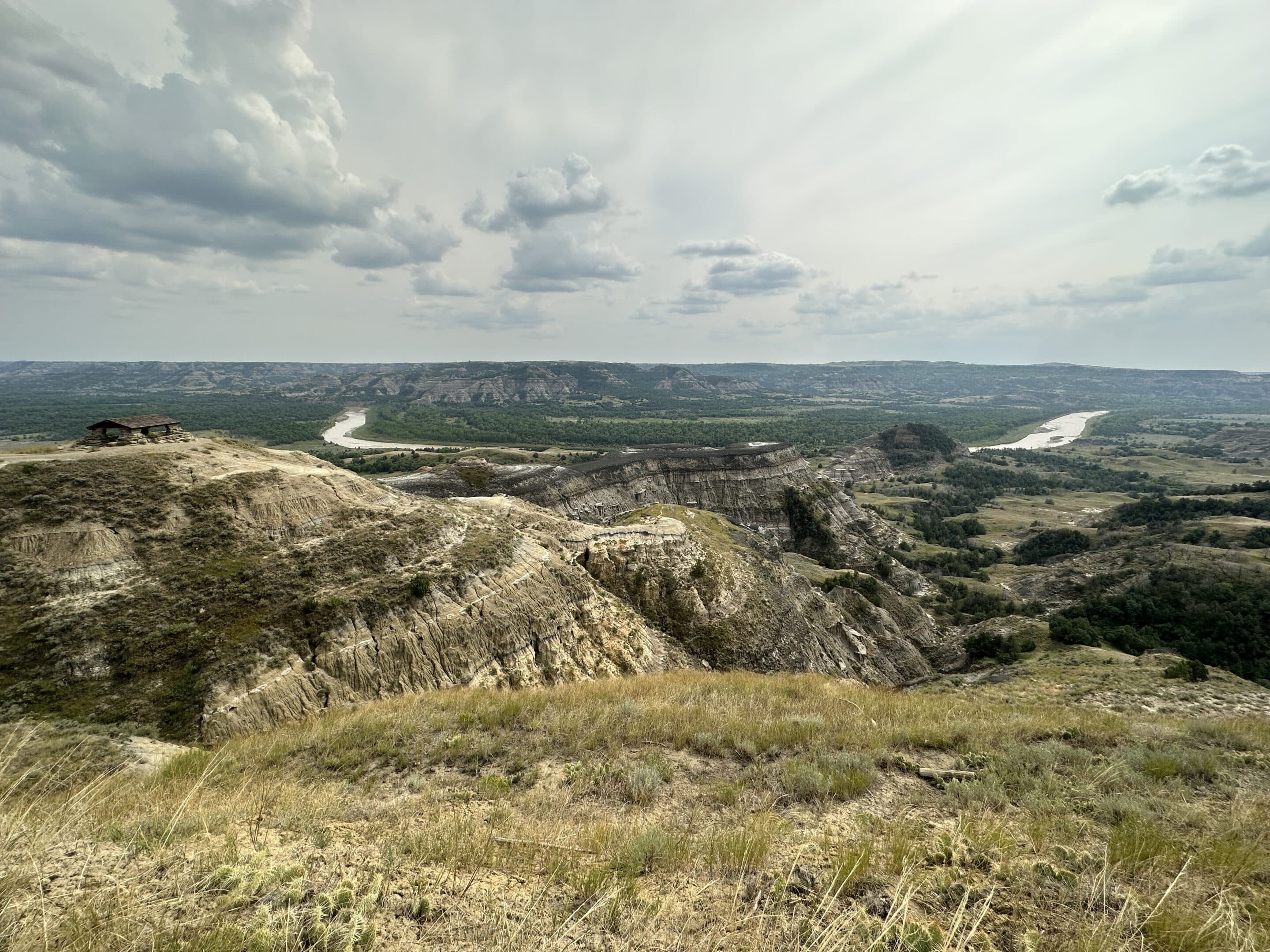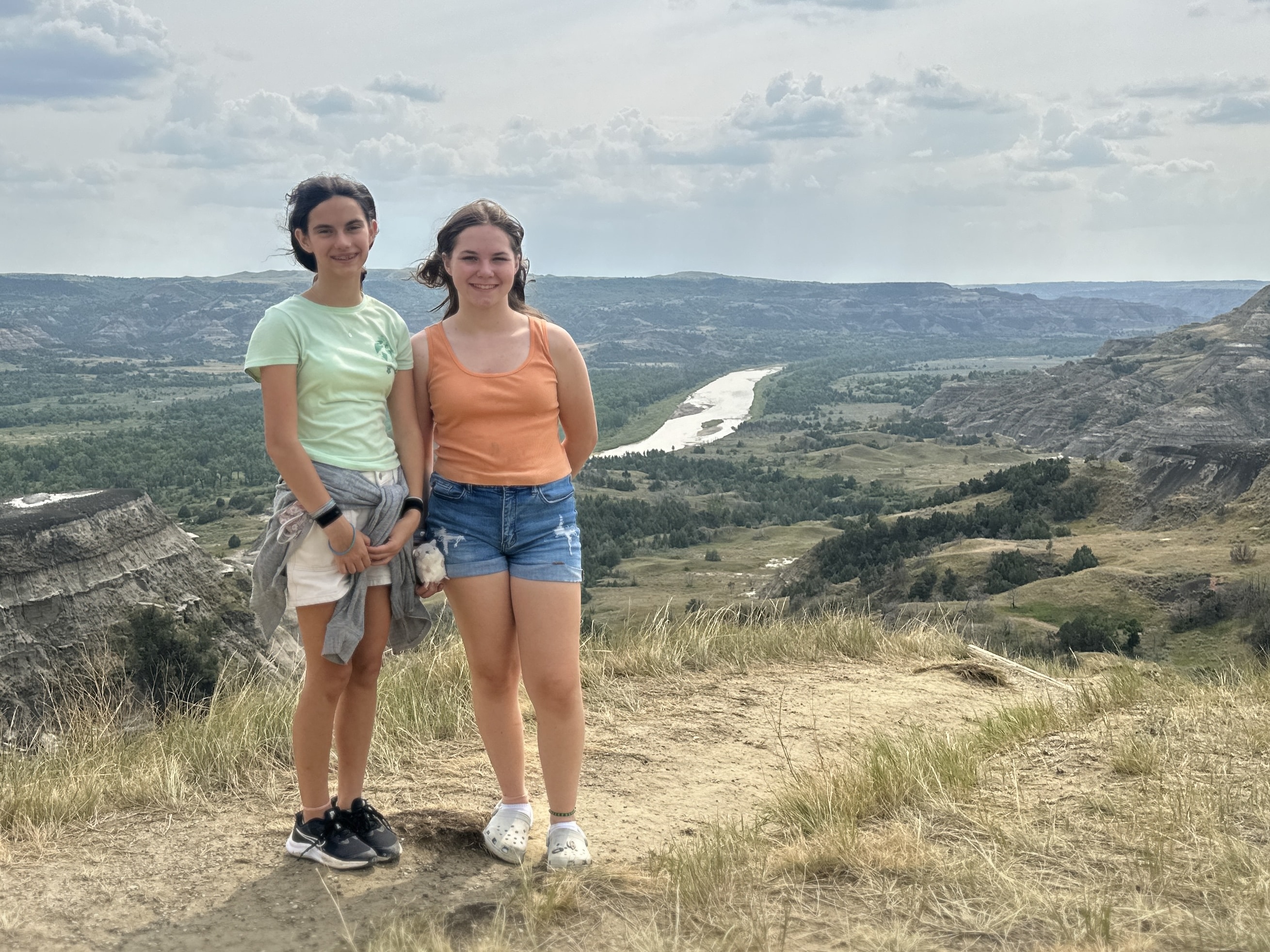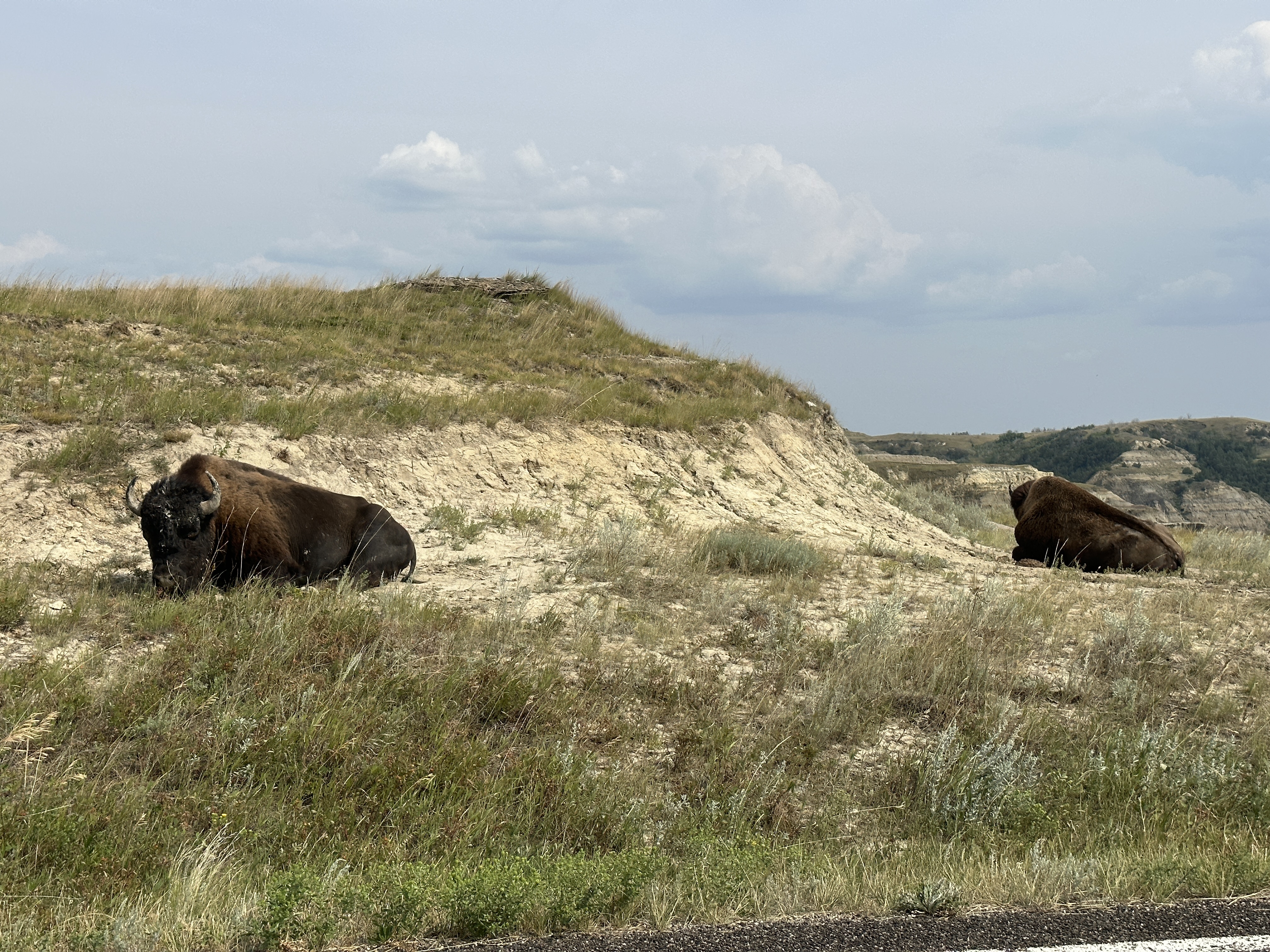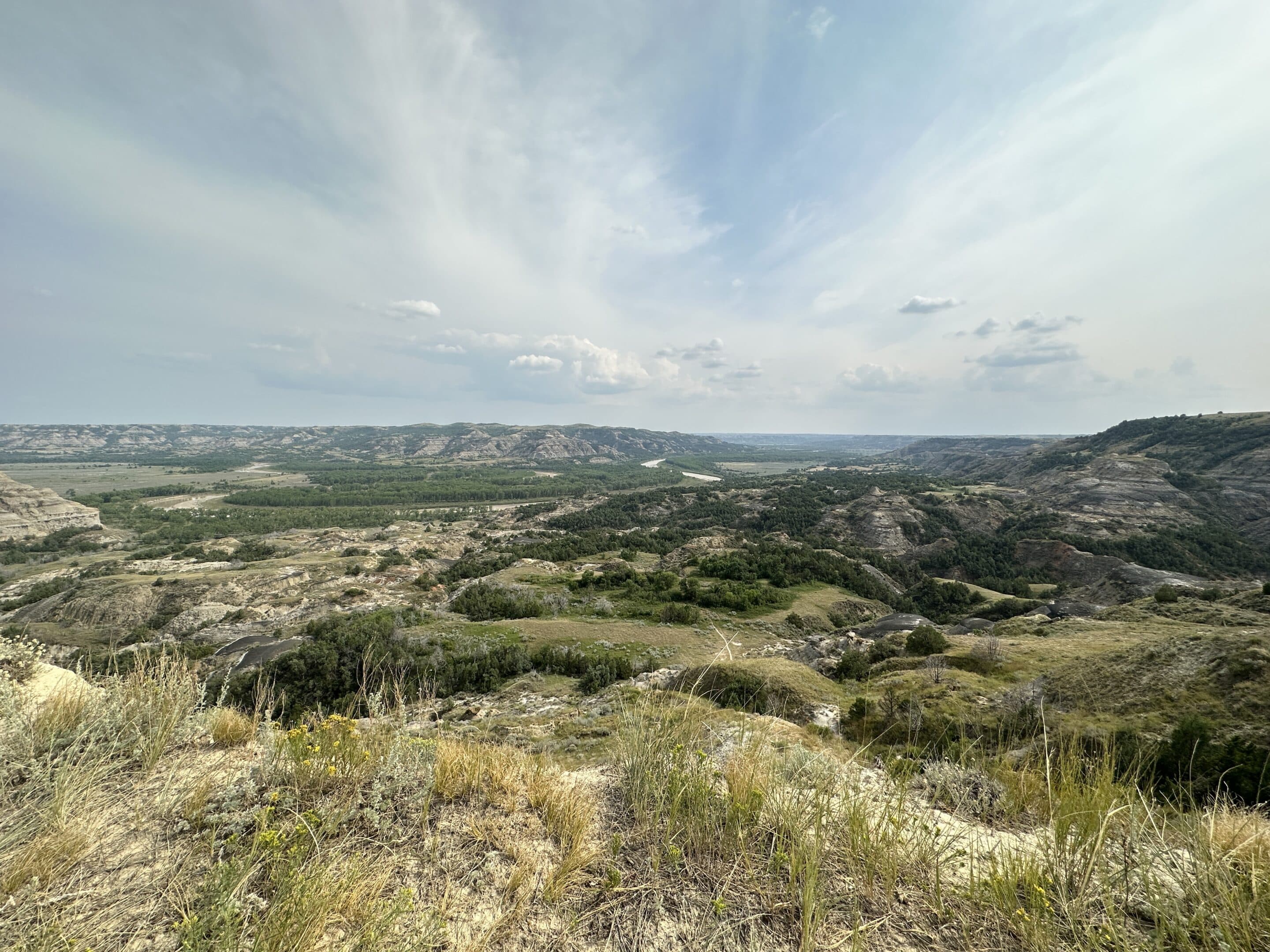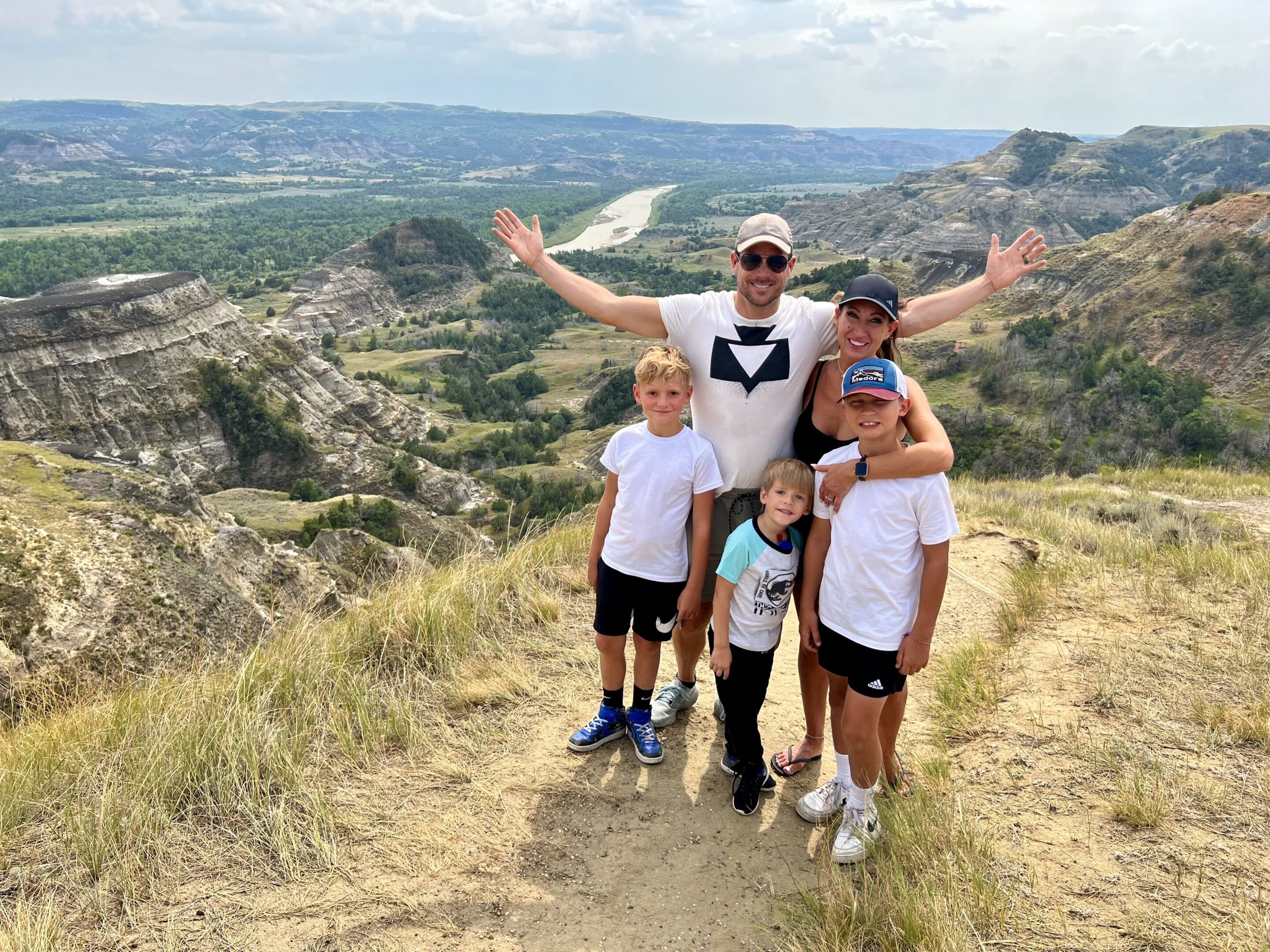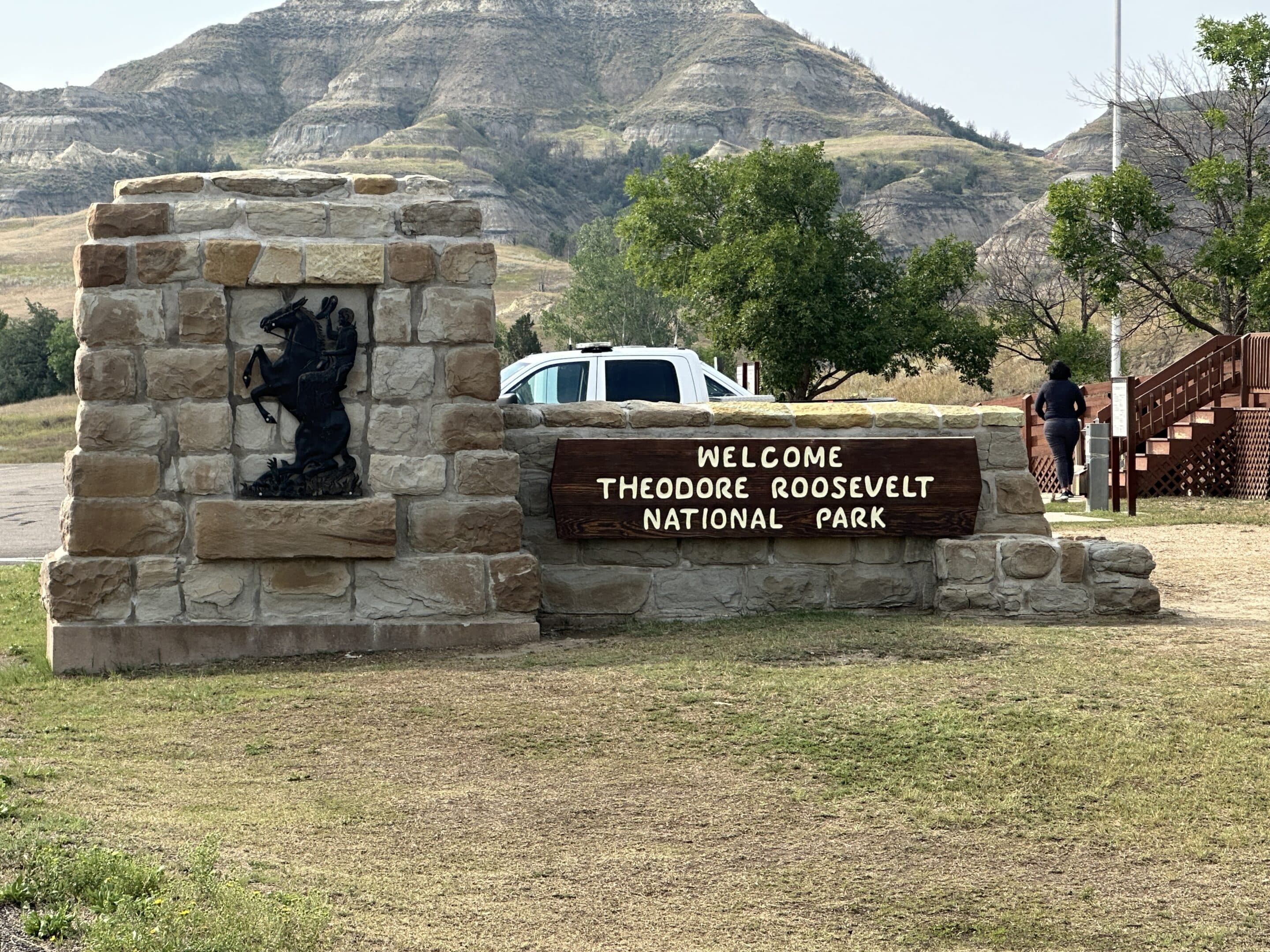 After spending most of the day in the North Unit, we drove to Lake Sakakawea and stayed here: https://abnb.me/ccOAiOX3avb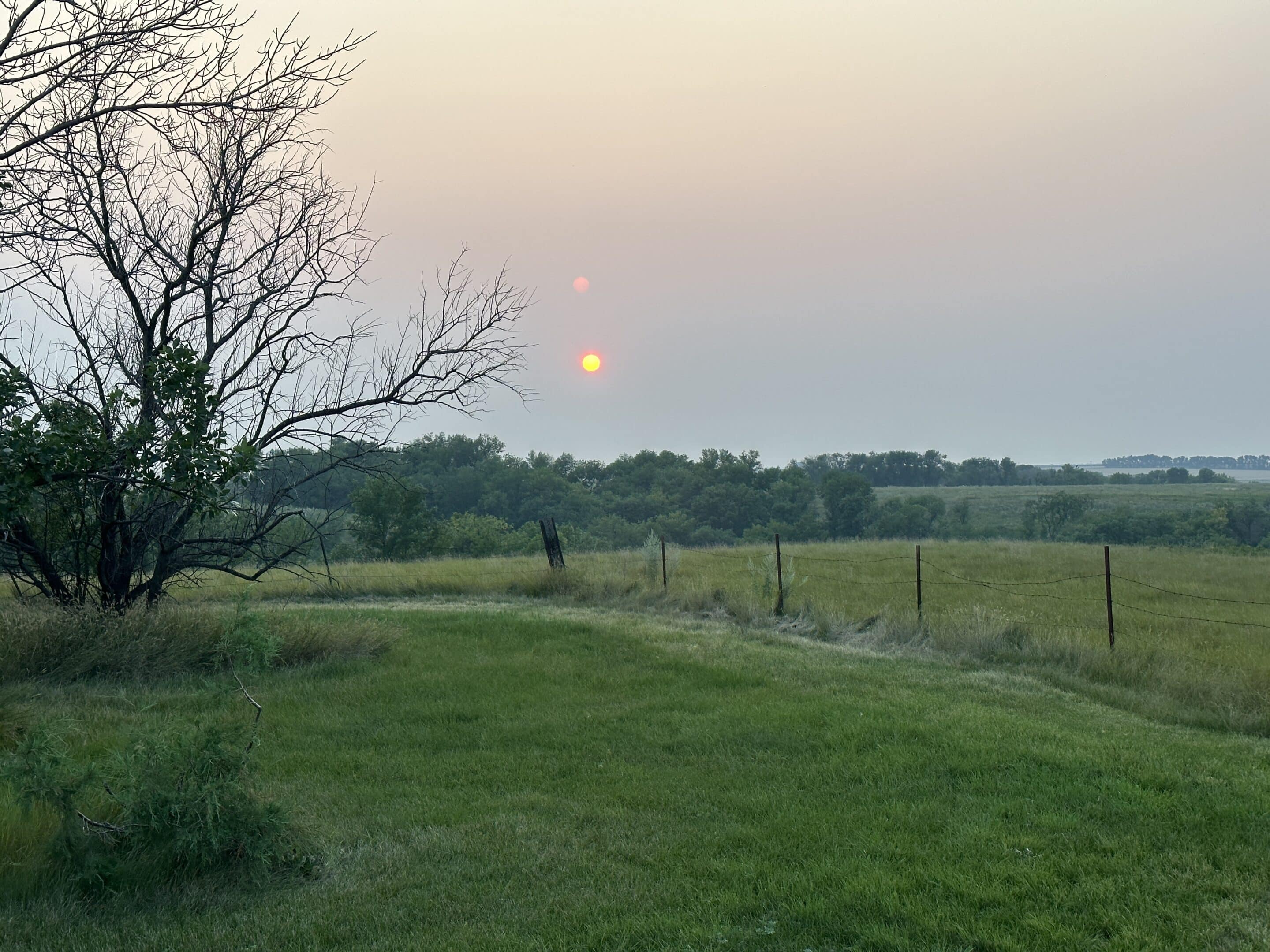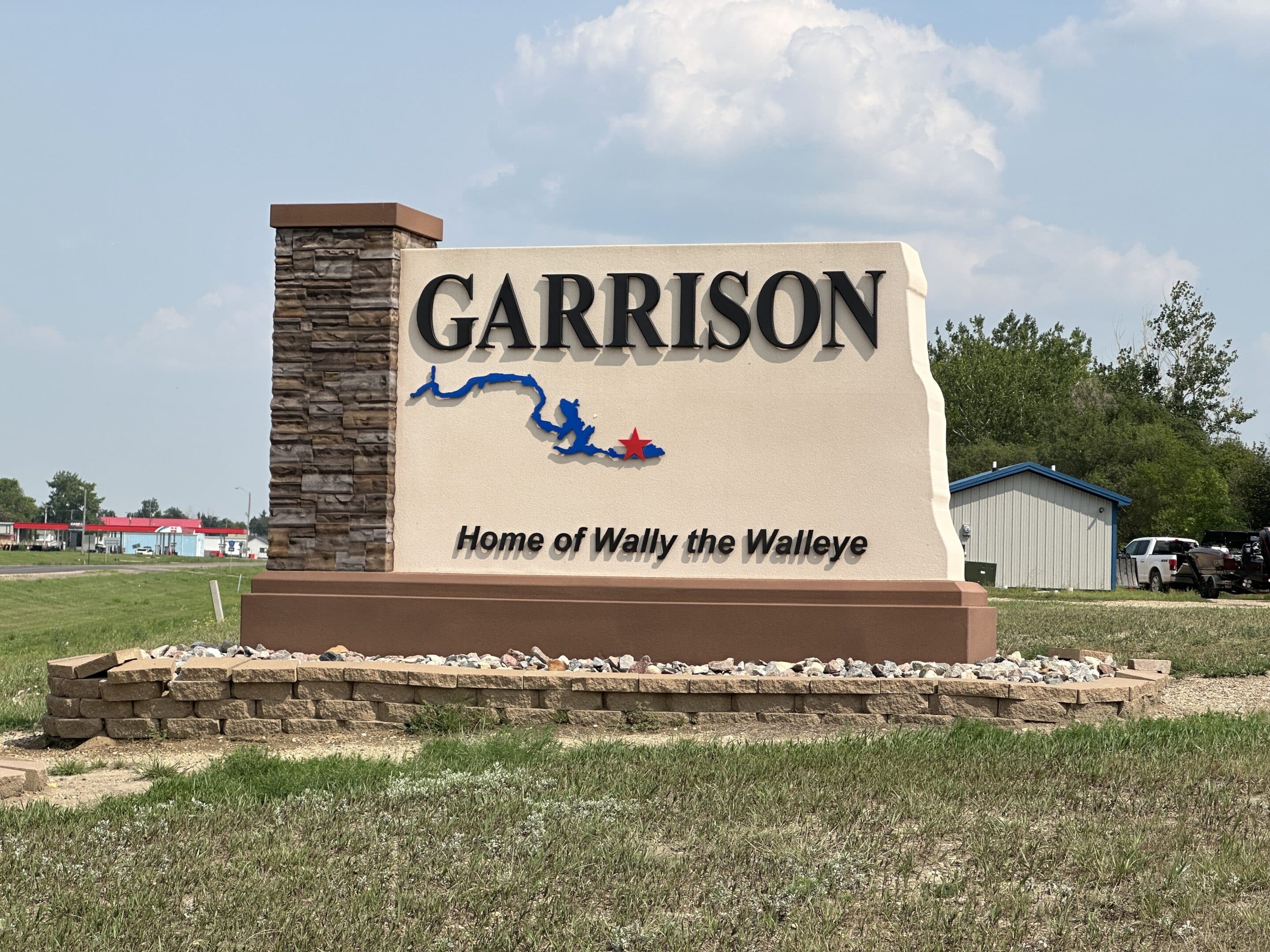 Day 5 – Fished Lake Sakakawea with Kent Yancey.  What a fishery!  We (well, the boys did most of the catching) caught a 5 person limit of walleyes with ease and enjoyed them for dinner with the family that evening.  Bottom bouncing worm harnesses was the tactic of the day.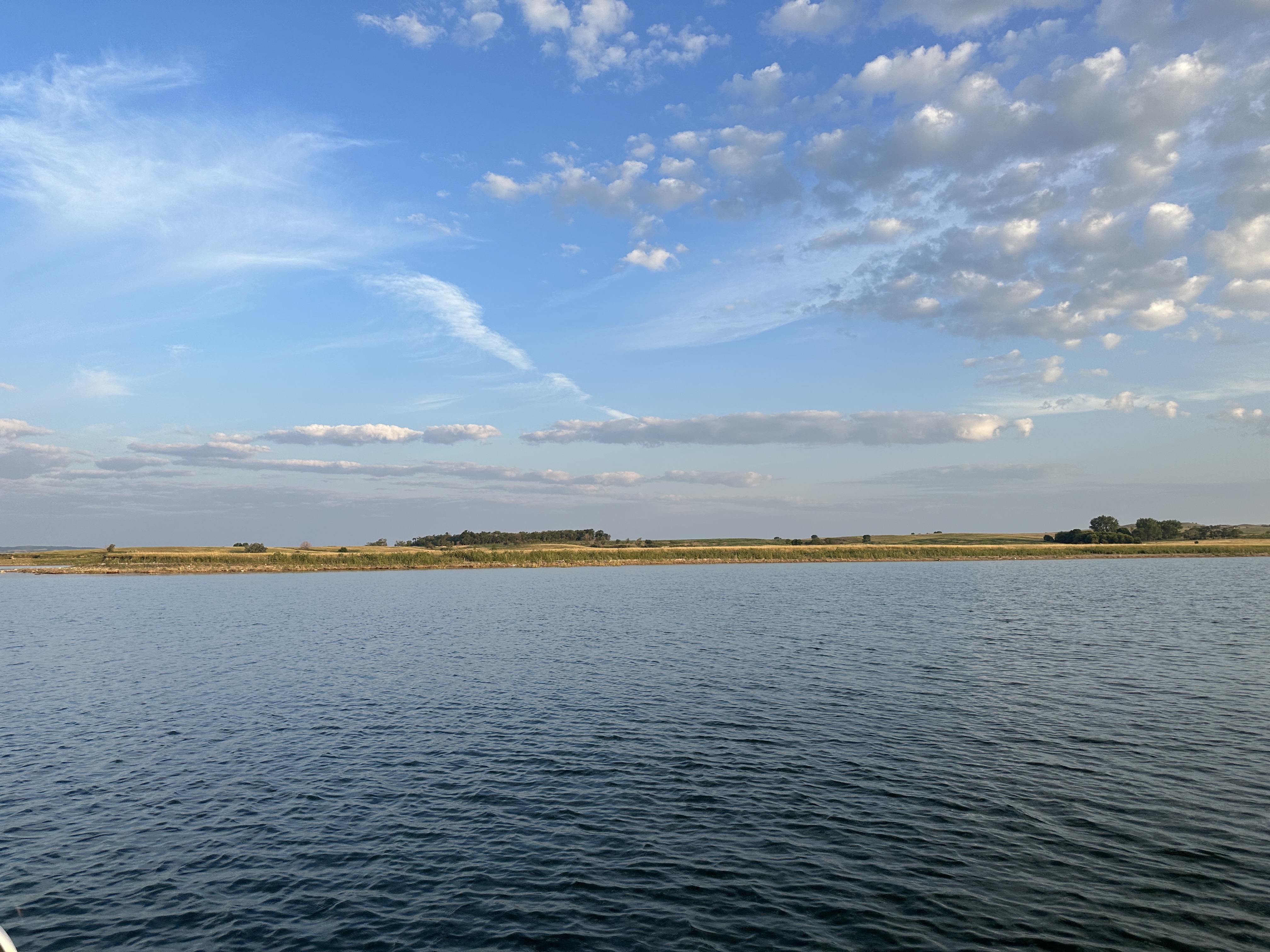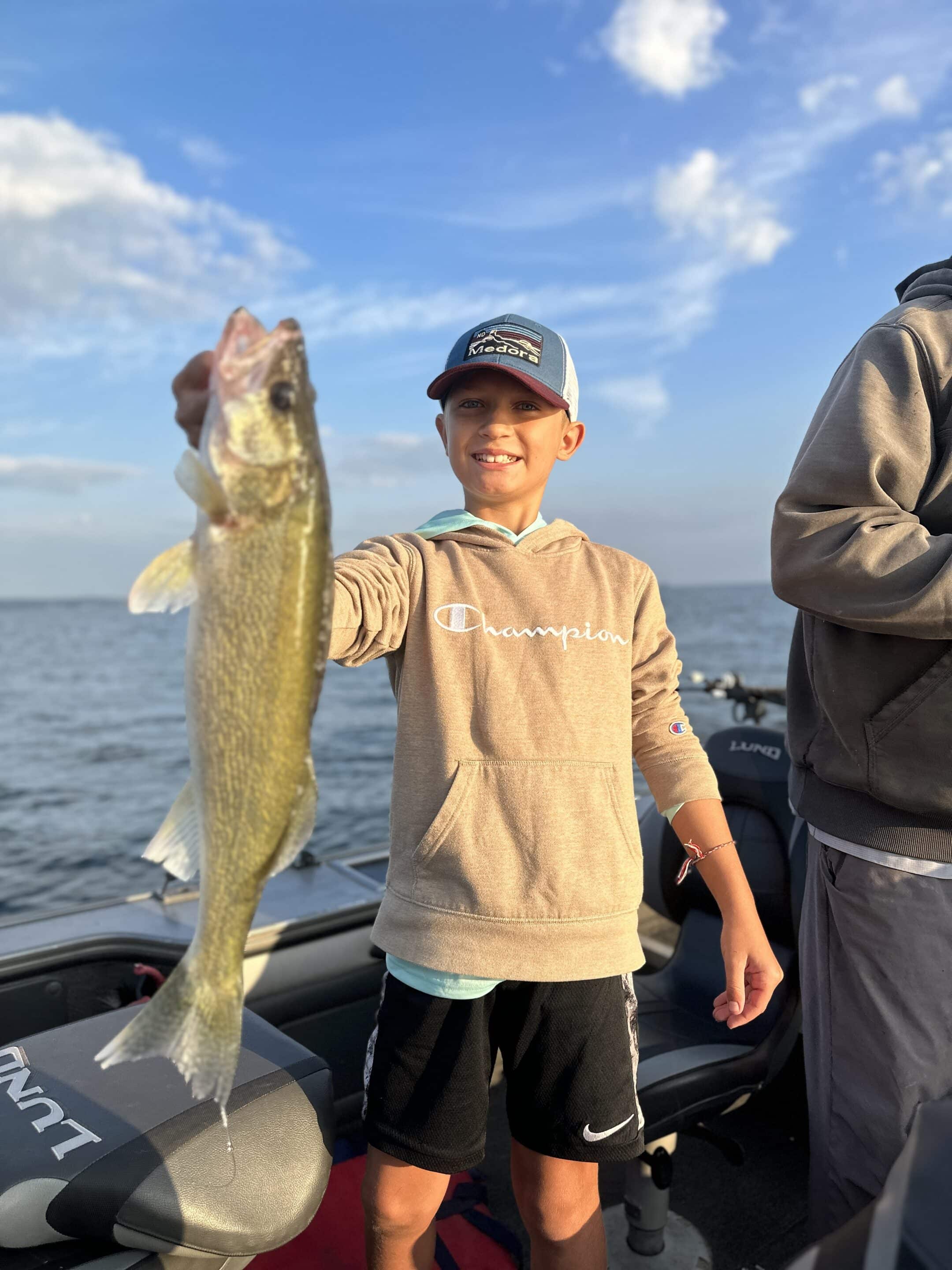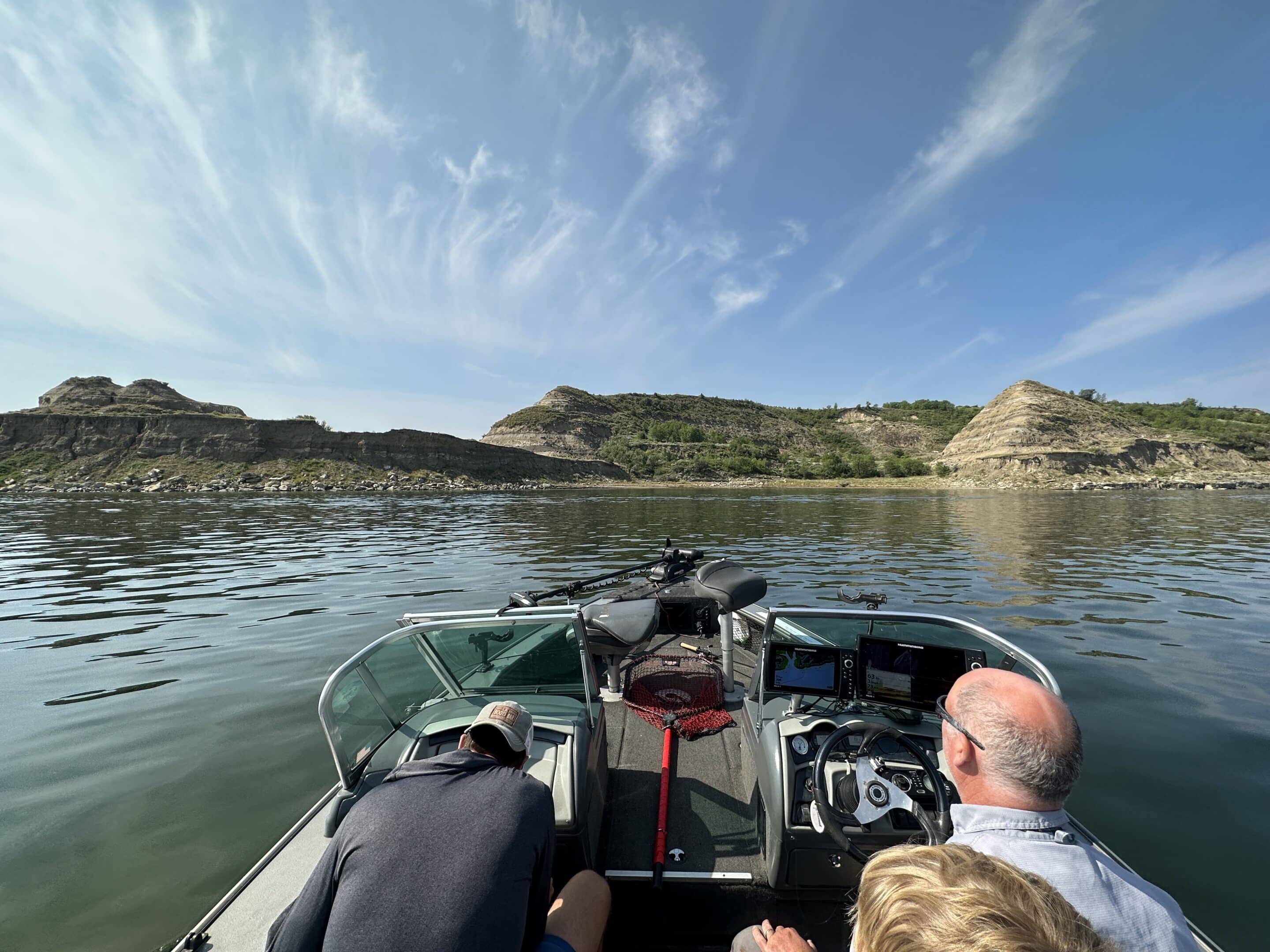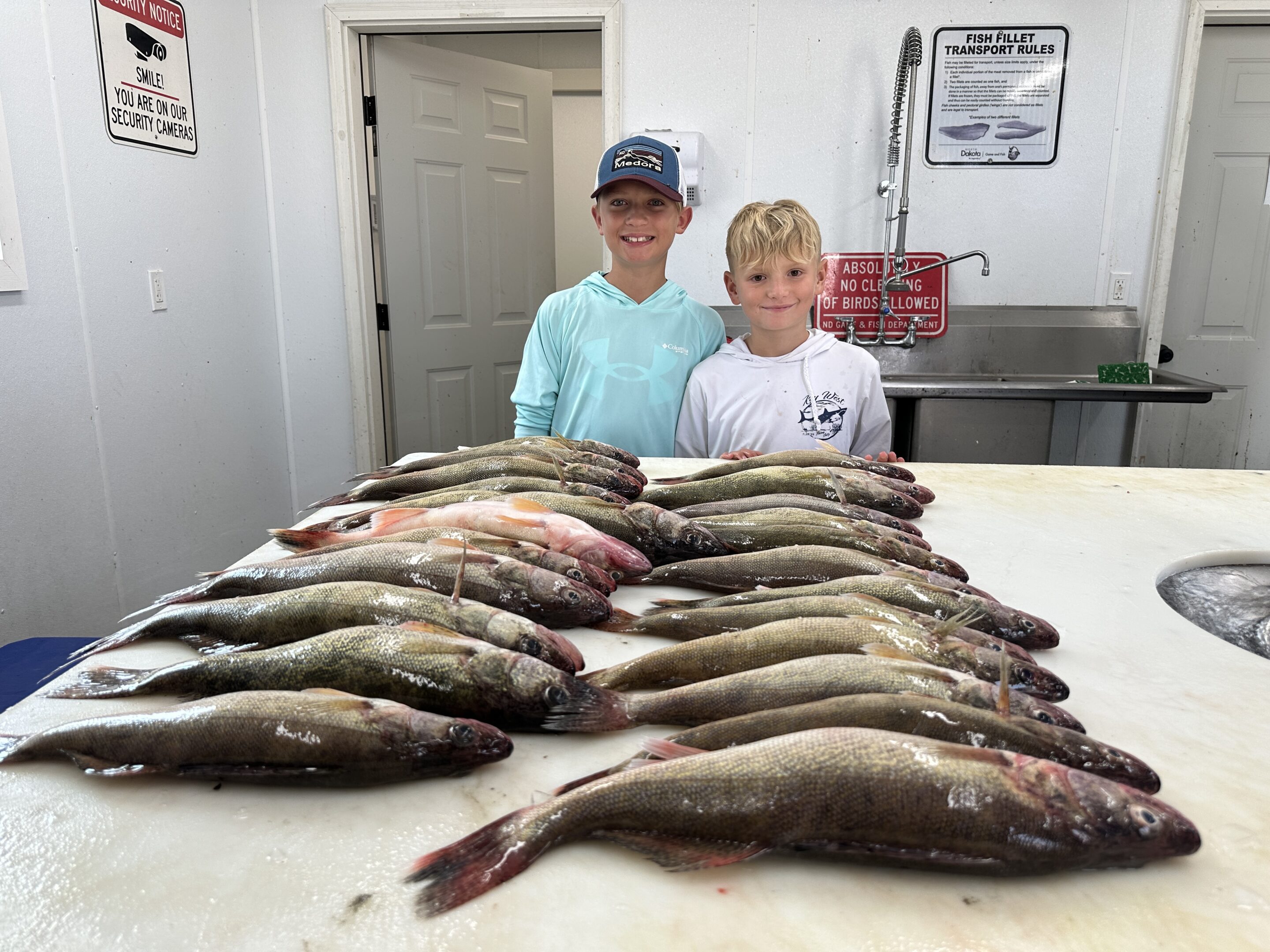 Day 6 – rented a pontoon boat from here Fort Stevenson State Park | North Dakota Parks and Recreation and explored Lake Sakakawea.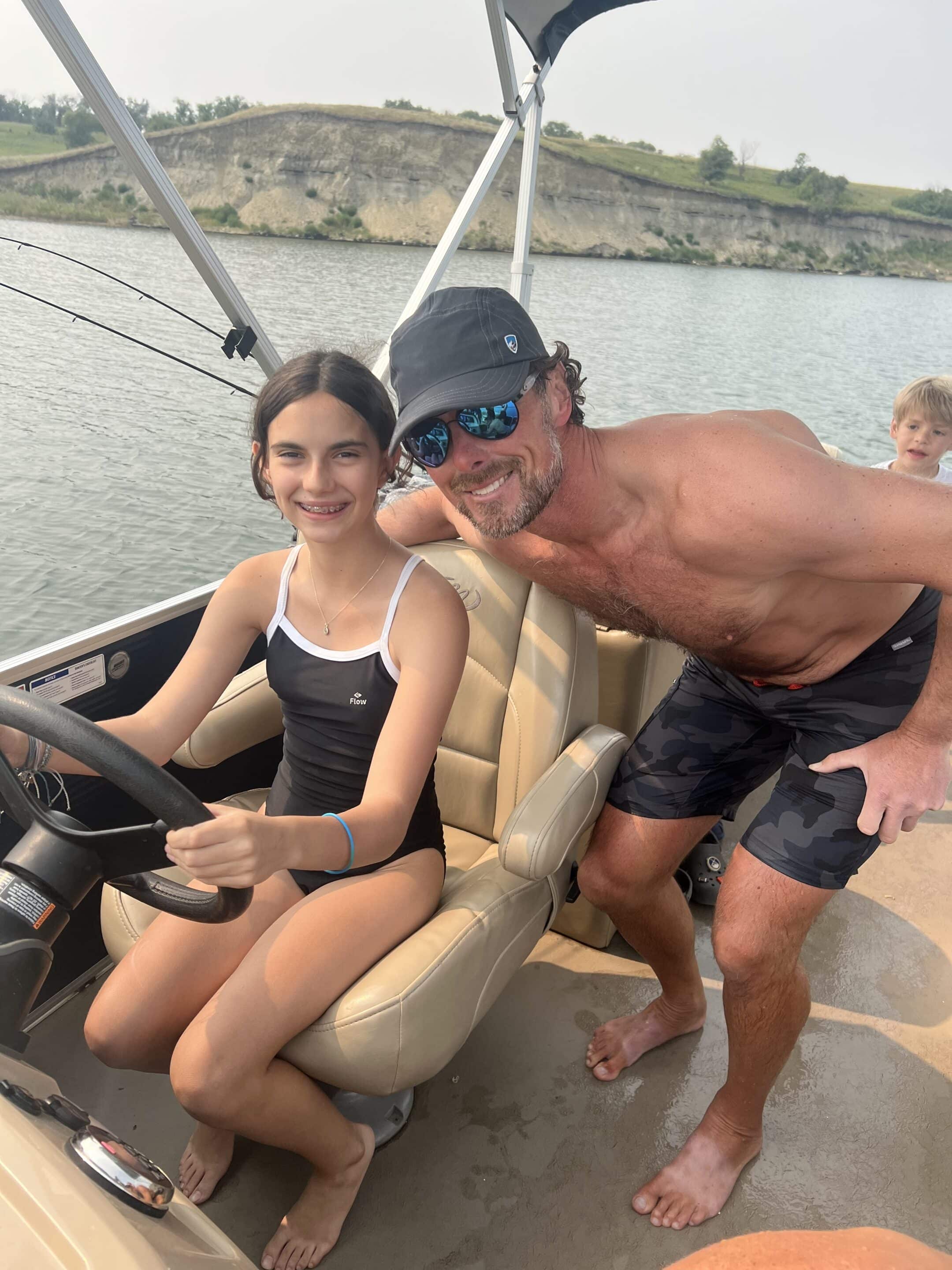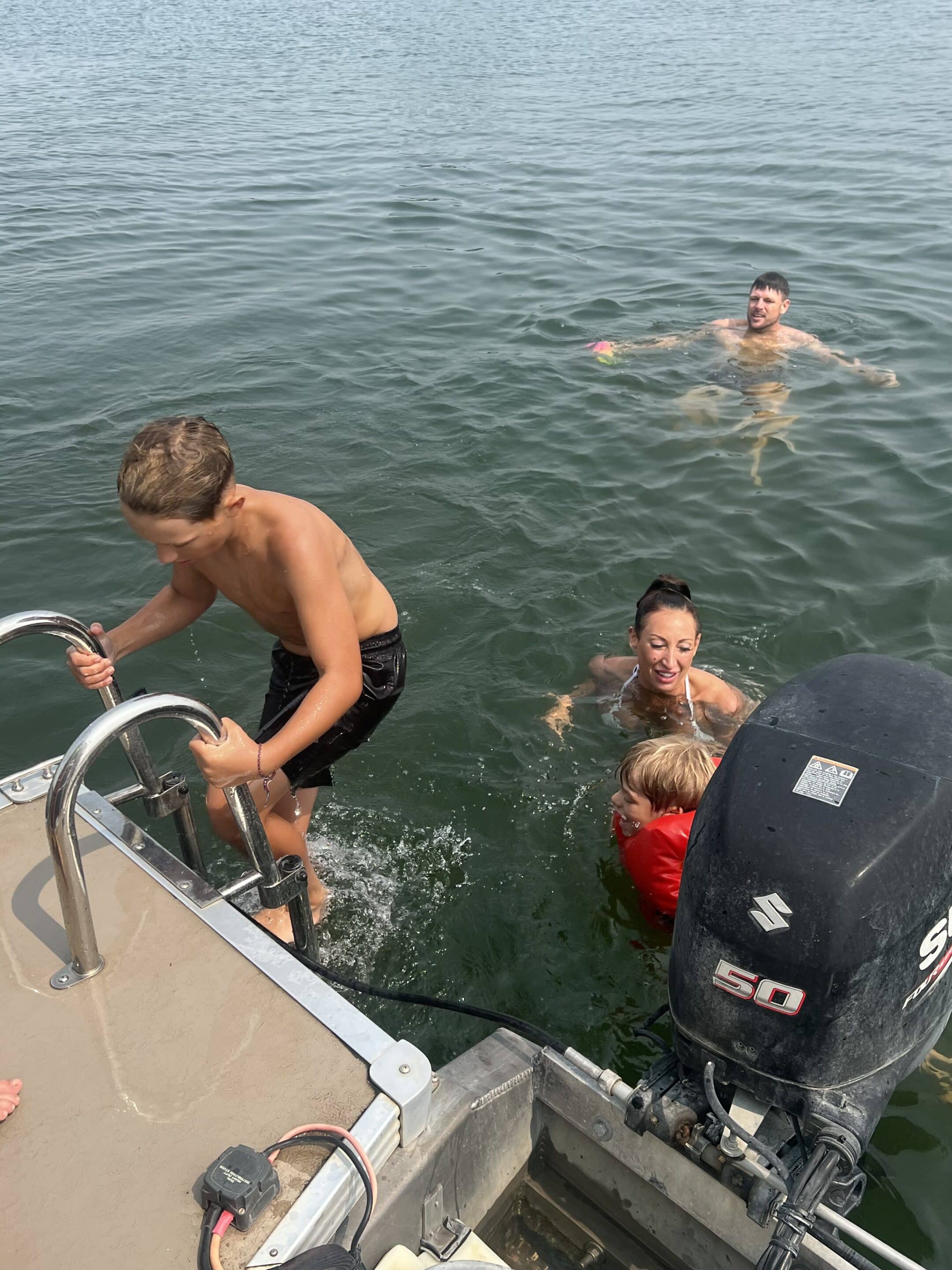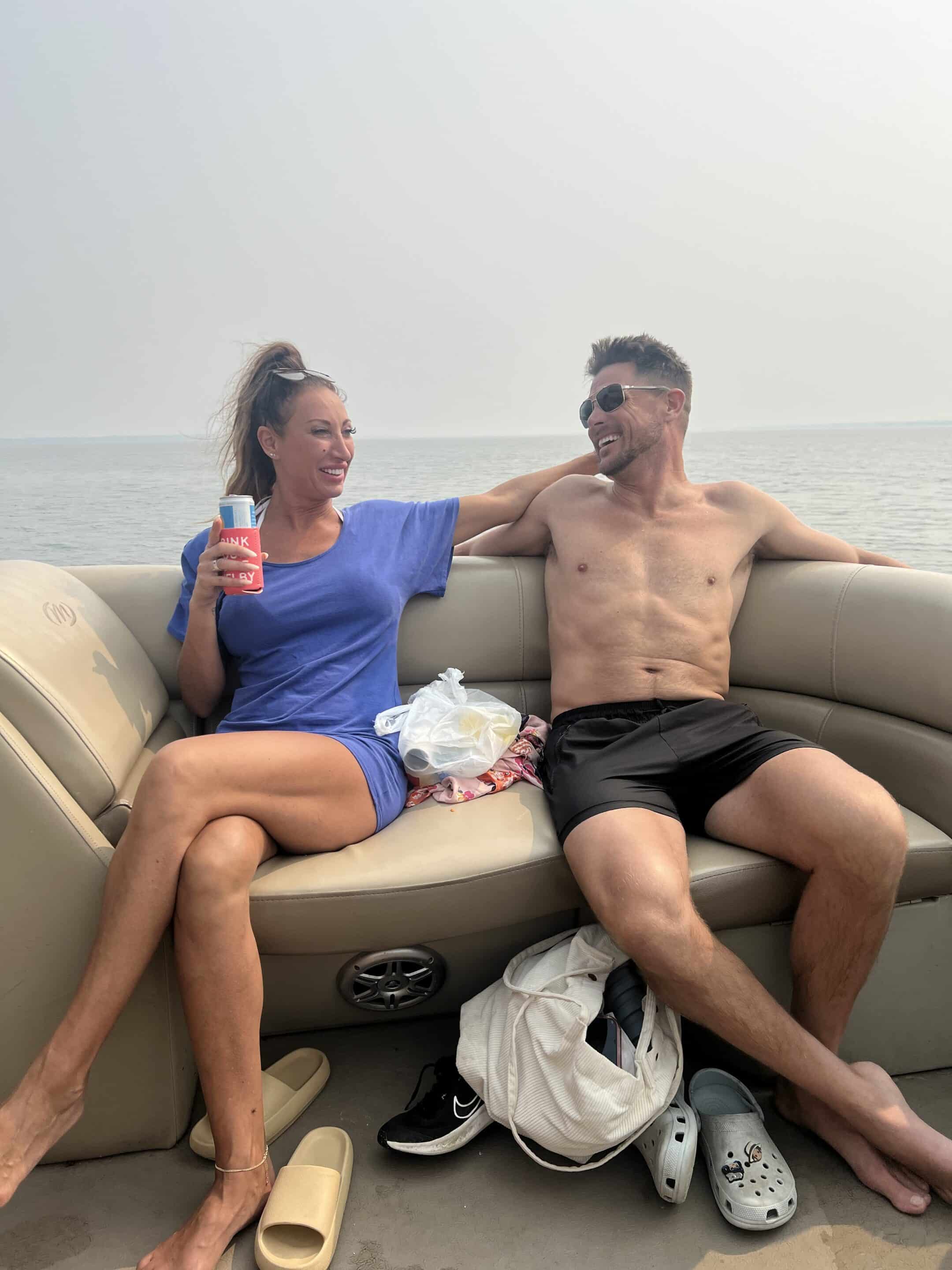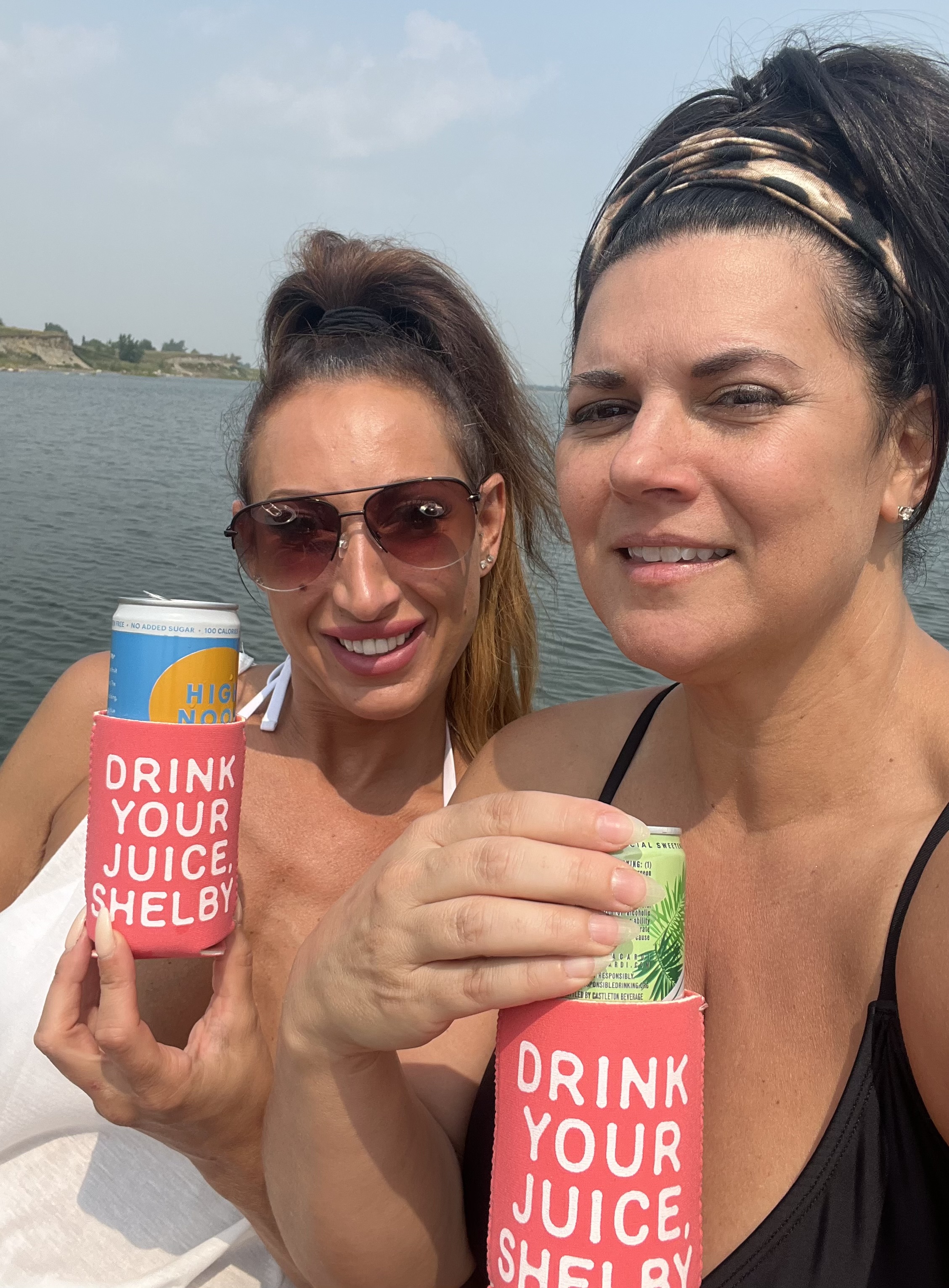 Day 7 – Drove to Devils Lake. Stayed here: https://abnb.me/2MG4u8Oiavb  The terrain changed markedly on the drive going from badlands and coulees to massive stretches of farmland and water tanks/ponds/lakes filled by runnoff.  In other words, it started to look a lot like home.
Day 8 – Fished Devils Lake with Bry's Guide Service: Bry's Guide Service | Devils Lake, ND (brysguideservice.com).  We caught ridiculous numbers of walleyes on bottom bouncers and under slip floats with a jig and leech.  The size was smaller than on Lake Sakakawea but the numbers were far higher.  When we got off the water, we linked up with the rest of the family and drove around Devils Lake.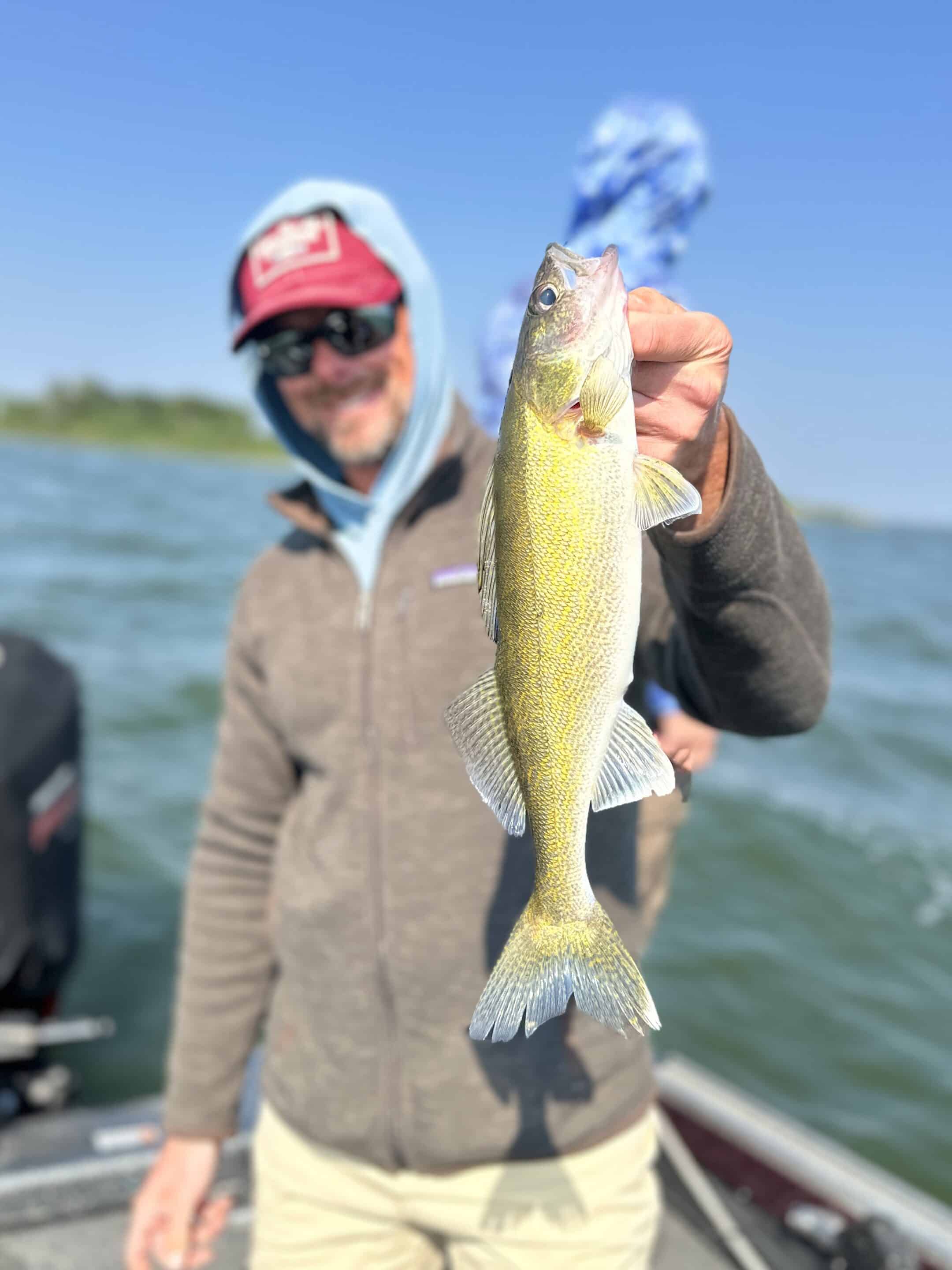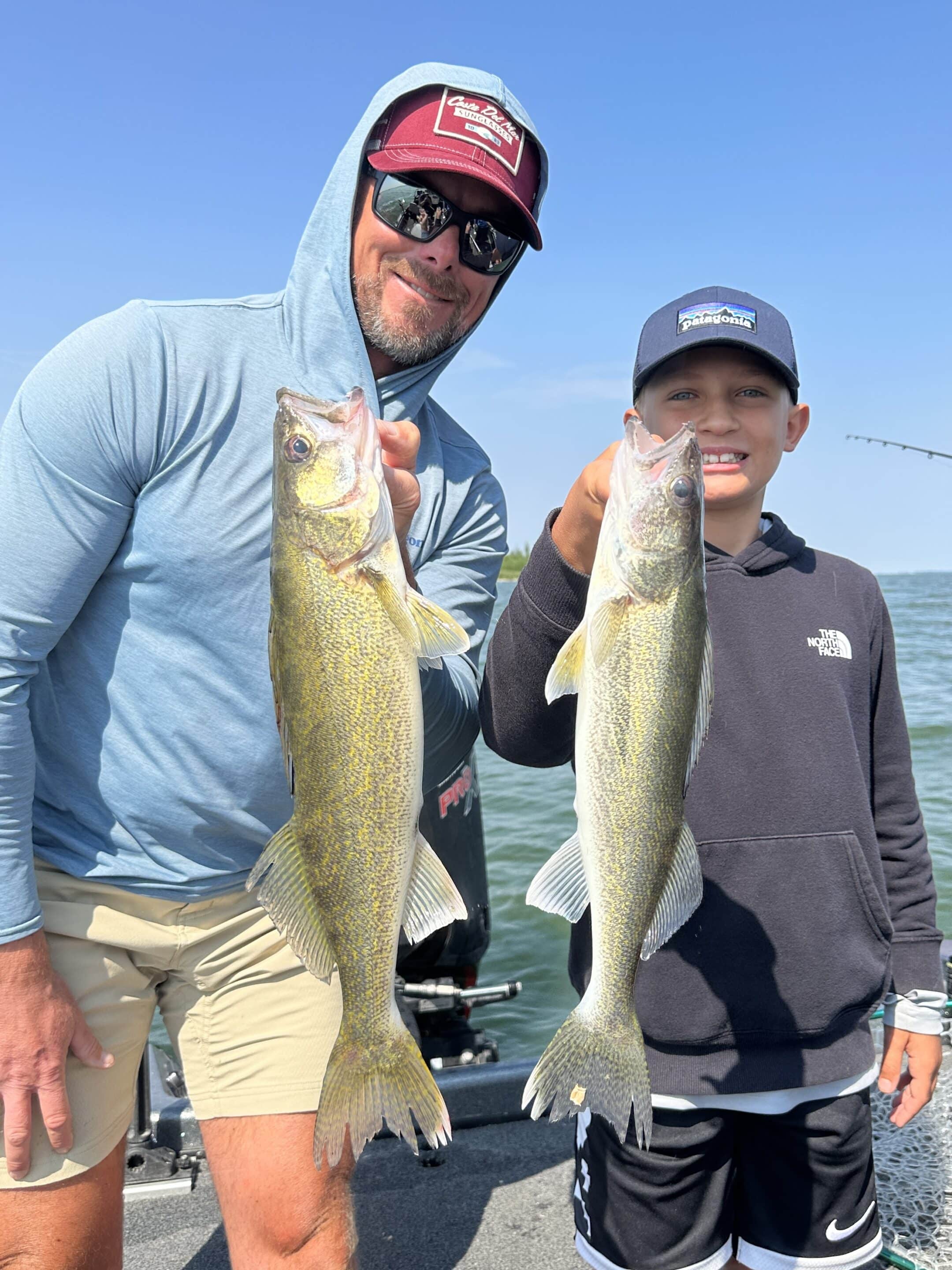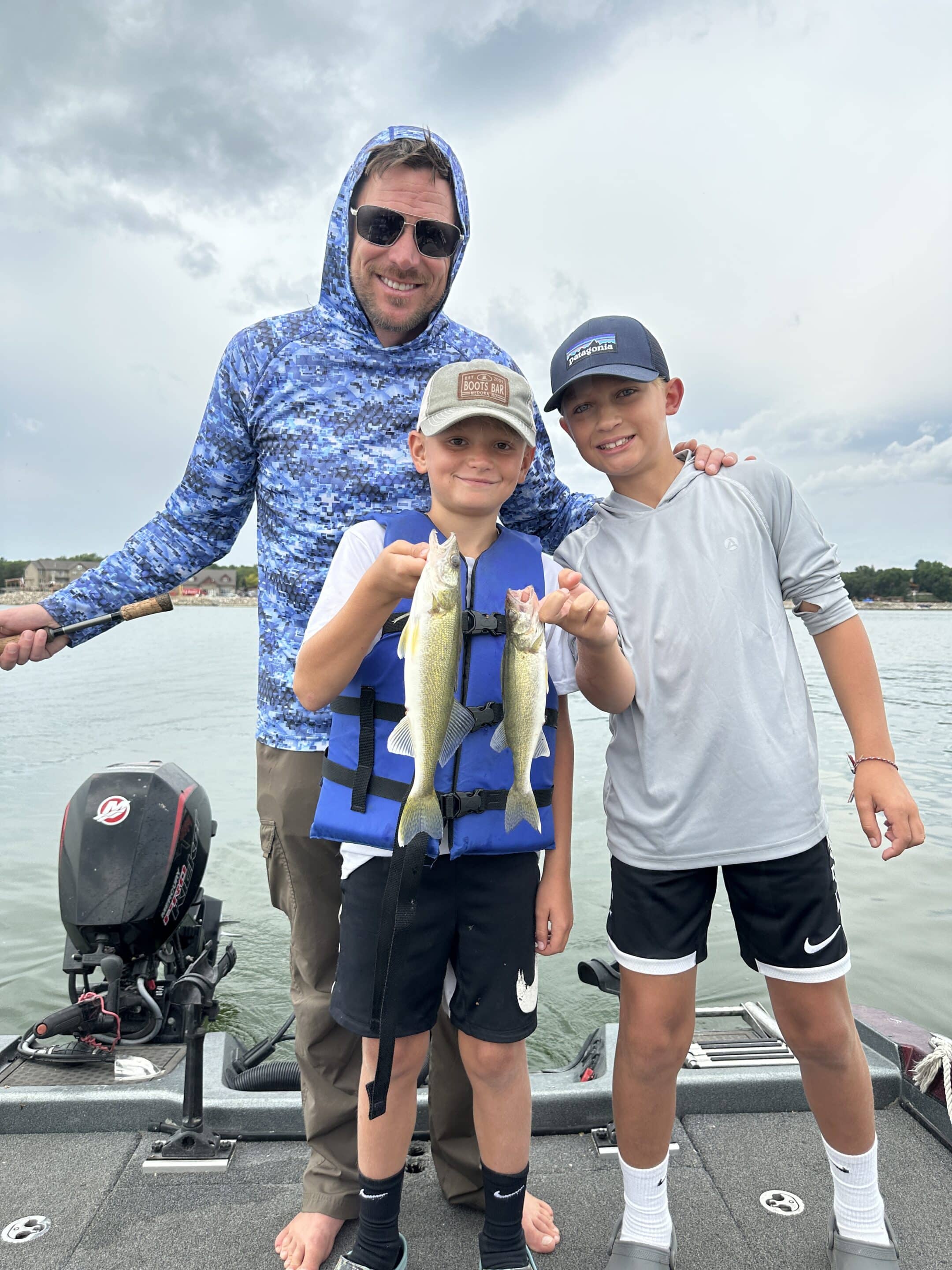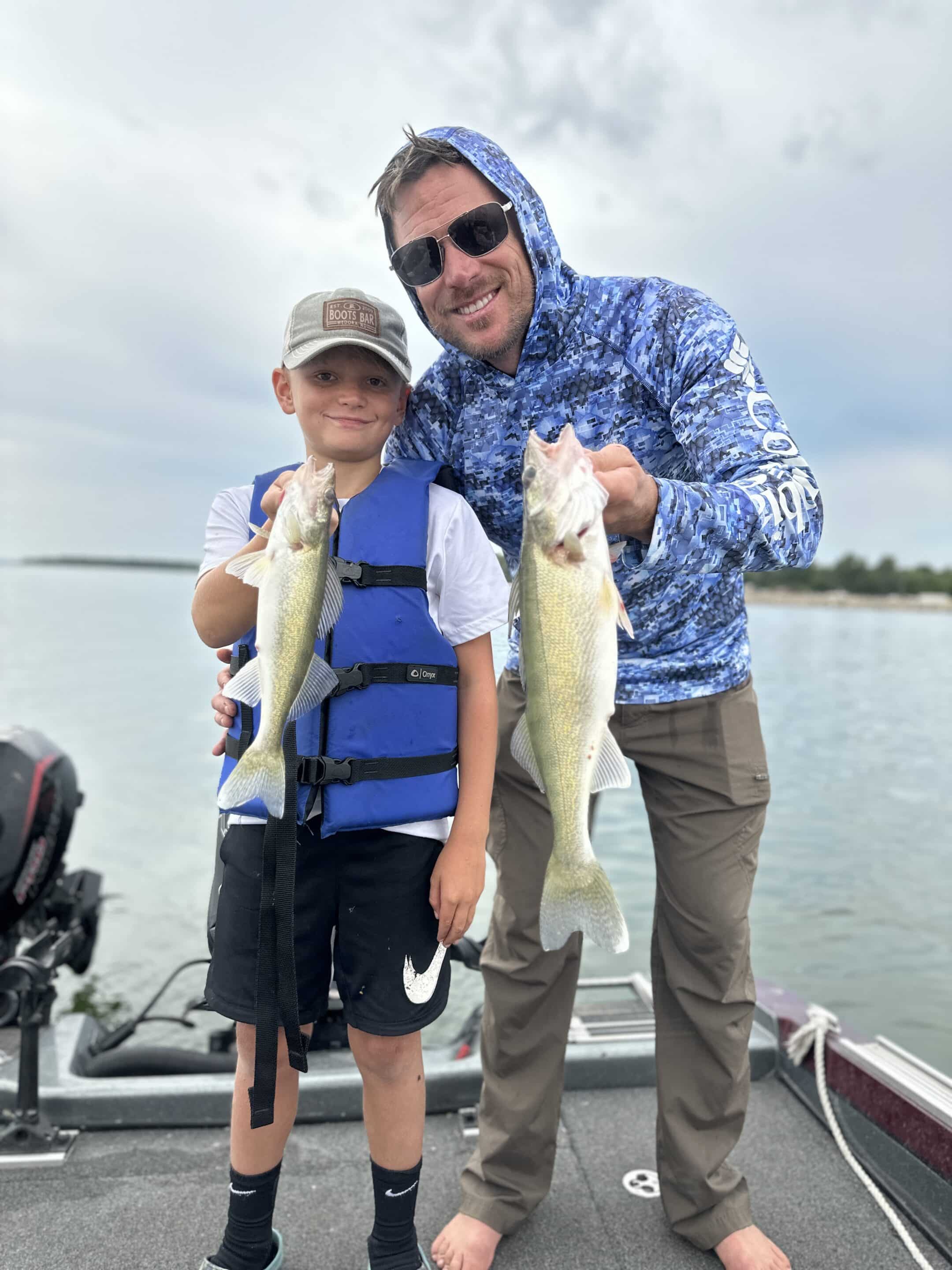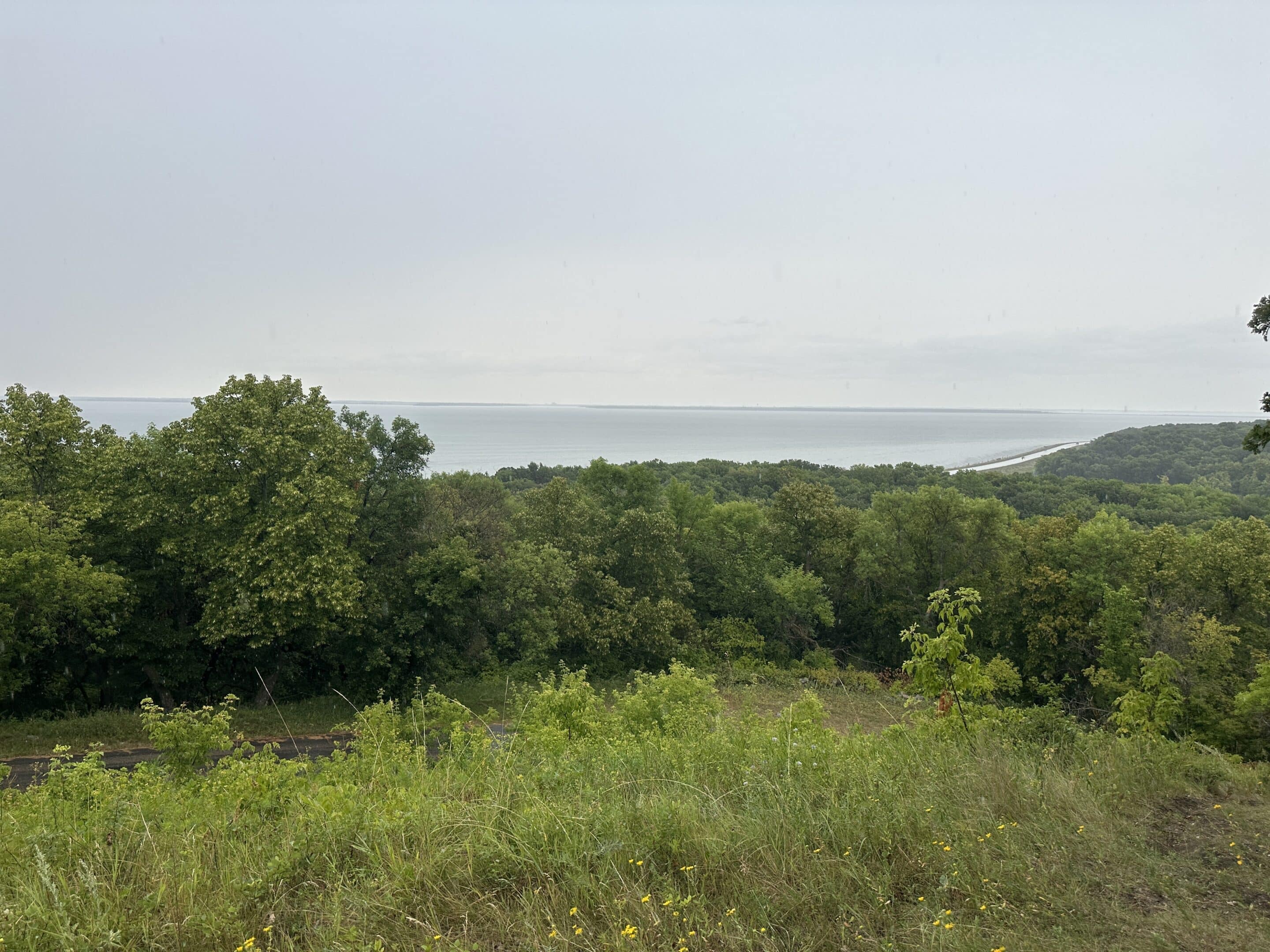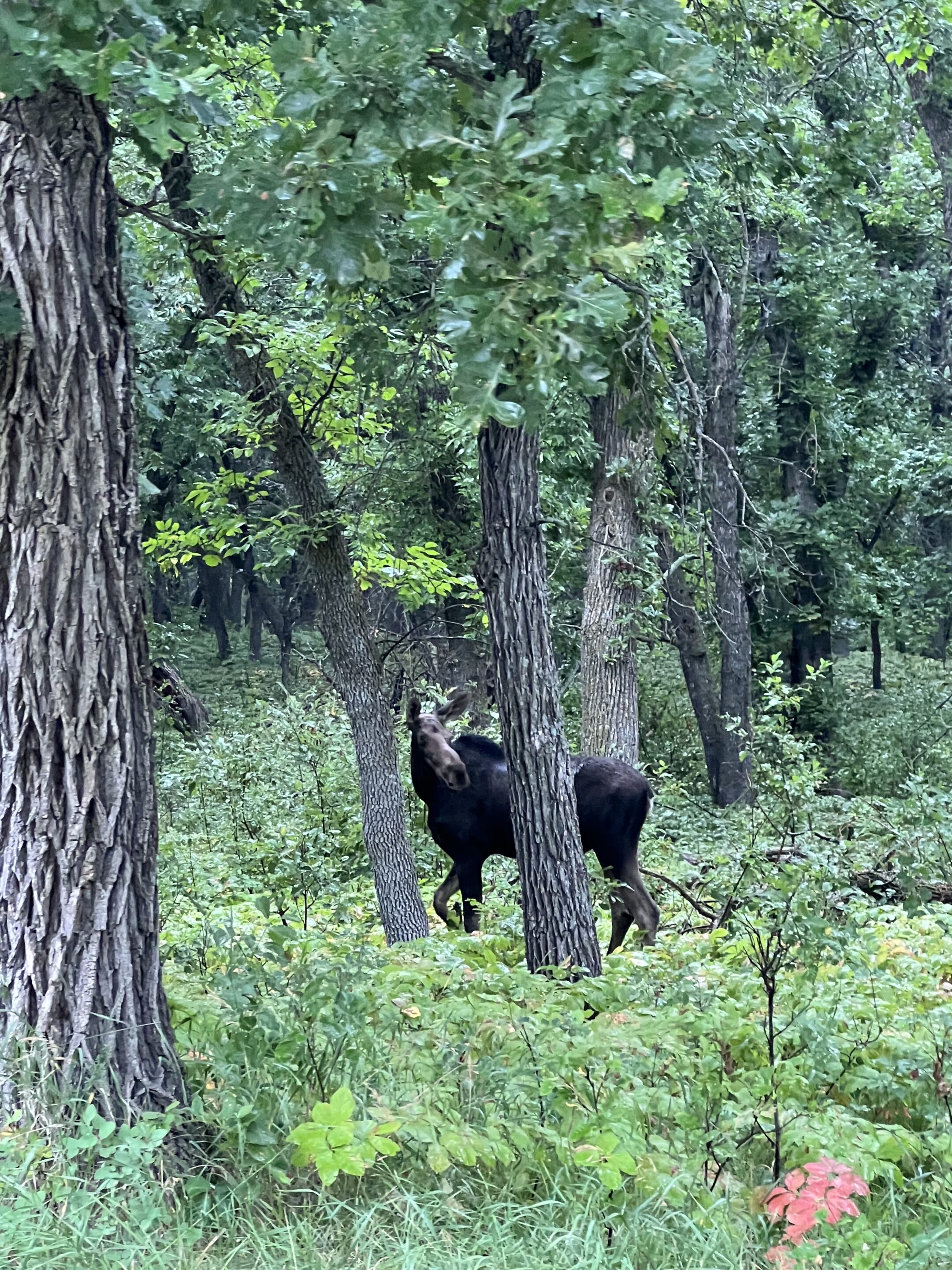 Day 9 – the original plan was to rent a pontoon boat but Mother Nature had other ideas.  Rain and big wind started early morning so we faced the prospect of sitting around all day if we didn't change the scene.  The weather looked far better 3 hours away in Bismarck, ND.  Plus, there was a water park and other things to do there to keep the kids engaged.  So, we packed up and made the move.  It was a good choice – and doing so had the added benefit of saving us from getting up super early the following morning to drive to the airport.
Day 10 – Flew home
Conclusion
This report is over 1600 words thus far so I'm going to wrap it up quickly.  By all counts, the trip was a resounding success.  Although we encountered some adversity here and there, we adapted and had fun anyway.  We saw breath taking scenery, caught fish (and ate them btw), and experienced some of the best North Dakota has to offer.  I'm willing to bet that it'll be years before any of the kids who went on this trip meet someone who's visited North Dakota.  Maybe I'm crazy but I think that's worth bragging about.  Until the next one.
Ryan