Commentary for the Week of 03/20/2022 – 03/27/2022
My predictions for the week were…off to say the least.  Lots of wind, flowing ice, cold, and some rain – my plan to fish every day got squashed.  Scroll down for the daily report.
For the audio version of this report and much more, tap the link or image below:
https://anchor.fm/two-angles-on-angling/episodes/Episode-6-e1gap16
Daily Conditions Analysis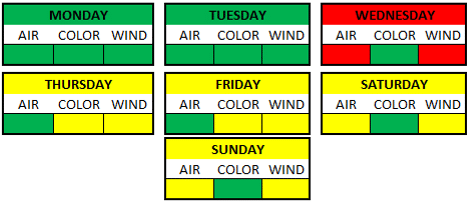 Monday

– gorgeous day.  Mild temperatures in the upper 40s, little to no wind, excellent water clarity.  Did some more recon on Lake Ontario – fished for lakers out deep and trolled shallow for browns (there was a good mud line set up).

Tuesday

– another perfect day.  We fished Lake Ontario and boated some lake trout trolling spoons out in the deep stuff – chartreuse and gold flutter spoons worked best.  Mild NE winds cleared up the shoreline negating the possibility of browns.

Wednesday

– Temperatures dropped a little.  Wind was raging out of the east and we received over a half inch of rain.  Opted to reschedule the trip.  Lots of ice got pushed over the Lake Erie ice boom due to the wind.  East winds trapped much of it in the upper Niagara against the shore.
Thursday – fished the Lower Niagara and a little bit of Lake Ontario.  Some of the ice that got pushed from Lake Erie the day prior made it's way downstream.  It wasn't a huge problem but there were lots of large 'bergs we needed to dodge throughout the day.  It fished well for the first couple hours – most of the fish ate live minnows but we caught one on an orange bead.  Made a transition to Lake Ontario – wind kicked up BIG so we came back in.  Water picked up significant stain as the day went on – a result of the rain we received the day prior.  Back half of the day was a grind.
Friday – Had a last minute cancellation.  Conditions were somewhat painful – wind and cold.  Didn't fish.
Saturday – more wind, colder temperatures, snow and rain throughout the day.  Had regular clients that were going to drive in from Maryland.  Opted to reschedule vs. fishing in harsh conditions.
Sunday – winter cold – temps in the 20s.  BIG NW winds and snow early in the day – opted to reschedule.
Seasonal Assessment/General Observations
Although my day-by-day predictions for this past week were off, the larger observation of a reversion back to winter weather came to pass.  Although it's officially spring, Mother Nature ain't ready to let us stay in tank tops, shorts, and flops – comfortably that is.  Remember this blog The Annual Pattern of Life in the Buffalo Niagara Region (brookdogfishing.com) – I discussed in detail how the dates we assign to seasons are reference points at best.
Although I'm not stoked about the fact that I lost trips this past week, I'm not upset about things staying cold for a little while longer.  I've mentioned this before but it's worth repeating – if it's safe, I'm always ready and willing to fish.  However, when it's freezing, the wind is howling, and stuff is falling out of the sky, I'm brutally transparent with my clients about what they can expect on the water and always give them the option to reschedule vs enduring what will likely be a painful session.  Most reschedule – but a hardcore few opt to make a day out of it.  I'm happy with either course of action as long as my clients are.
The prolonged colder period isn't a bad thing in my opinion.  Sure, it sucks still having to wear the heavy bibs and gloves, but a gradual warming would be optimal.  There's still some ice left on Lake Erie – something like 0.5%.  In other words, it's almost gone but what remains is stuck behind the ice boom in front of Buffalo, NY.  That ice is helping to keep the water temperatures cold – just like an ice cube in a cup of water.  Warmer temperatures will slowly melt that ice and then warm the water. 
A slow warming period often leads to a prolonged crescendo of action in the heart of spring.  Bass stay active/spawn later.  Salmon stay shallower and easier to find for longer.  Steelhead remain in the river longer.  Stated simply – the slower the water warms = the more consistent action will be across a longer period.  The last time that happened was 2019 – it was an awesome spring.  We're more on a 2020 pace right now – that was an awesome spring too (despite the pandemic) but the peak came and went quickly.  I'm hoping for a something in between.  Bottom line – water temperature matters A LOT.  Check out these links if you want to monitor this too:
Lake Temperatures (weather.gov)
Ice Cover: NOAA Great Lakes Environmental Research Laboratory – Ann Arbor, MI, USA
Looking Forward to the Week of 03/28/2022 – 04/03/2022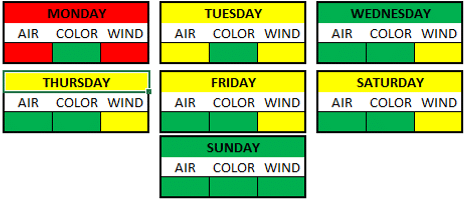 This upcoming week is going to be dicey.  Highs won't break the 20s for much of Monday or Tuesday – plus there is supposed to be some painful NW winds.  I won't be fishing those days.  From Wednesday forward, wind will be the biggest challenge.  Temperatures won't be prohibitive for the rest of the week, but it'll be kinda chilly for a few of the days.  Remember what I mentioned above – a slow warming can be a good thing.
Considering those conditions, we'll likely spend most of our time on the Lower Niagara where we can dodge the wind.  If Lake Ontario doesn't look like she'll get too big, I'll head out there as often as possible – just to change up the scenery.
I'll be paying a lot of attention to the ice boom in the upcoming weeks.  Here's a quote from the International Joint Committee/International Niagara Board of Control website:
6.6 Who makes the decision as to when to remove the Ice Boom?
The Order of Approval for the Ice Boom requires that it is removed by April 1st. However, depending upon the ice and weather conditions, its removal may be delayed if the ice cover in the eastern section of Lake Erie is greater than 650 km2 or downstream conditions would be negatively impacted by the boom's removal. Representatives of the INWC and the Power Entities regularly communicate during the ice season, and based on conditions, decide when the Ice Boom is to be removed. The INBC issues a media advisory once the final decision has been made to remove the ice boom.
Section 6: Lake Erie – Niagara River Ice Boom | International Joint Commission (ijc.org)
All this cold over the next few days will certainly add ice to the lake.  However, that additional ice will not be enough to push it over the "650 sq km" minimal coverage required to keep it in place beyond 1-Apr (remember the calculations above).  Still, I doubt we'll see it removed this upcoming week.  We'll likely see a news release stating that it'll be removed somewhere in the teens of April.
Although the ice boom removal is a sign of spring and enables WAY more access to the regional fishery (i.e. Lake Erie and the Upper Niagara), a short term problem emerges.  Following the removal of the ice boom, the river fills up with ice for a couple days making it impossible to fish.  However, Lake Ontario and maybe even parts of Lake Erie will be an option throughout the clearing period provided the wind allows for it. 
We're in for an interesting (read nail biting) couple of weeks.  We're at the doorstep of one of the most action packed times of year – lots of options and lots of things to pay attention to.  We hope to see you on the water!
Stay healthy my friends – mentally and physically,
Ryan
Tap any image below to swipe through the gallery