EXPERIENCE BUFFALO NIAGARA LIKE NEVER BEFORE
Brought to you by guys who just want to fish!
book a trip
Fishing Charters in Buffalo Niagara 
OUR GOAL AT BROOKDOG FISHING COMPANY IS TO CREATE THE BEST FISHING EXPERIENCE POSSIBLE WHILE DEVELOPING LASTING FRIENDSHIPS ALONG THE WAY.
At Brookdog Fishing Company, we believe the greatest outcome of the angling experience to be the camaraderie that grows between friends and loved ones. The gorgeous scenery, incredible diversity, and year-round fishing opportunities here in the Buffalo Niagara Region all but ensure that result.  Our passion for fishing, undying curiosity, and love for teaching those interested in the sport drive us every day and distinguish us from the rest. Whether you are in Buffalo, NY or planning a visit to our area, let Brookdog Fishing Company help you explore and better define the "best fishing experience possible," while exchanging ideas, trading stories, and making plans for trips to come. Learn more about our fishing charters in Buffalo Niagara below.
I fish with these guys numerous times per year.  Why?  Because every season offers something different and Brookdog Fishing Company does it all.  They explain the rods, the reels, the lures, and the techniques.  In two words: you learn!
SEASONS, SPECIES & LOCATIONS
People often ask us, "What's the best time of year to go fishing in Buffalo Niagara?"  We love this question because it's not easy to answer.  Fishing in Buffalo Niagara is a year round activity – with each season offering different species, techniques, and guided trips to experience it all.  So…our answer is simple – when do you want visit us and what kind of experience do you want to have?  Opportunities abound year round for all tackle types and experience levels.
Recent Trips
Subscribe to Stay Informed.  here are our latest reports
Buffalo NY Fishing Report for the week ending 08/20/2023. Check out what we caught, what we think about current fishing conditions in the region, a prediction for next week, and more!
read more
Blog
Thoughts that just "popped in there" while on the water
Mississippi - Spring Weather, Southern Hospitality, and a Series of Surprises  My wife and I just returned from a trip to Mississippi, Alabama, and Tennessee.  Mississippi was the focus, as it was one of the few states left on my 50 before 50 mission.  The fishing was...
read more
Florida from a New Angle Florida ended my family's travel famine.  Finally, after about a year, we went on a family vacation.  2022 was a tough travel year for us - mainly because whatever put me in the hospital last summer, did so at a horrible time.  That illness...
read more
Striped Bass Fishing around Swapmscott, MA If you've read any of my travel blogs, you're familiar with my mission to fish all 50 states before I turn 50.  If this is your first encounter with my travel blogs, tap this link for the background of the 50 before 50...
read more
We've been like brothers for as far back as we can remember.  We met while fishing as kids and still share the passion for angling today.  Let us share some of that with you.  Meet the guys behind Brookdog Fishing Company.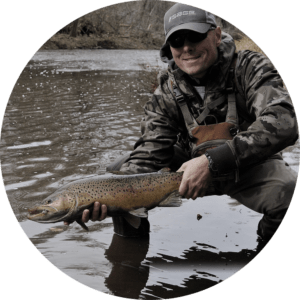 Ryan Shea
Co-Founder/Jack of all Angling Trades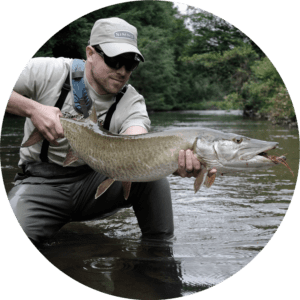 Nathan Carr
Co-Founder/Fly Fishing Guide
Ready to Fish?
BOOK A TRIP
(716) 704-5144
Brookdog Fishing Company
53 Elmwood Park W, Tonawanda, NY 14150