Buffalo Niagara Fishing Is At Its Finest Right Now
Buffalo Niagara fishing is at its finest right now. Well, at least that's our opinion. Big fish are eating readily everywhere and an angler with the will…will catch many. Salmon, smallmouth bass, musky, trout, and steelhead are all making an appearance in our favorite hero shots. All these species are available to avid anglers of all tackle types – from fly to center pin to conventional – and every tackle type is producing well.
Get outside!
Incredible fishing this time of year is only one part of what anglers can experience in Buffalo Niagara fishing. Fall foliage in this region is at its peak now. Gold, purple, red, and orange leaves form a breathtaking backdrop as anglers pursue their quarry. What's going on above and below the surface of our waters will captivate for hours on end.
The Ideal – it's Rare but Wonderful When you Hit it Right
Just getting out and exploring Buffalo Niagara fishing opportunities is often the hard part for most of us. It's rare that a weekend angler will hit it just right. By just right I mean – slight breeze, dense cloud cover, stable weather pattern for a couple days, decent (slight stain) water clarity, and in some people's religion – moon phase (full or new moon).
I'm not a conditions hunter – it's tough to be that way if you're a guide. I'd argue that hunting for the ideal conditions limits your skills as an angler. You have to get out there, rain or shine, cold or hot, just to see how the fish are behaving and in turn, determine what angling approach works best. Besides – if you are a conditions hunter and will only fish when it's "ideal," you'll rarely go fishing.
Lately, there have been more than a couple "ideal" or damn near "ideal" days. Cool nights, good flows, decent precipitation, and somewhat stable wx patterns have been prevalent. We've been lucky enough to be out there fishing with clients on these days and what an experience! We'll let the pictures tell the story.
Get out there and explore Buffalo Niagara fishing – it won't disappoint. If you don't know where to start – give us a call or click here.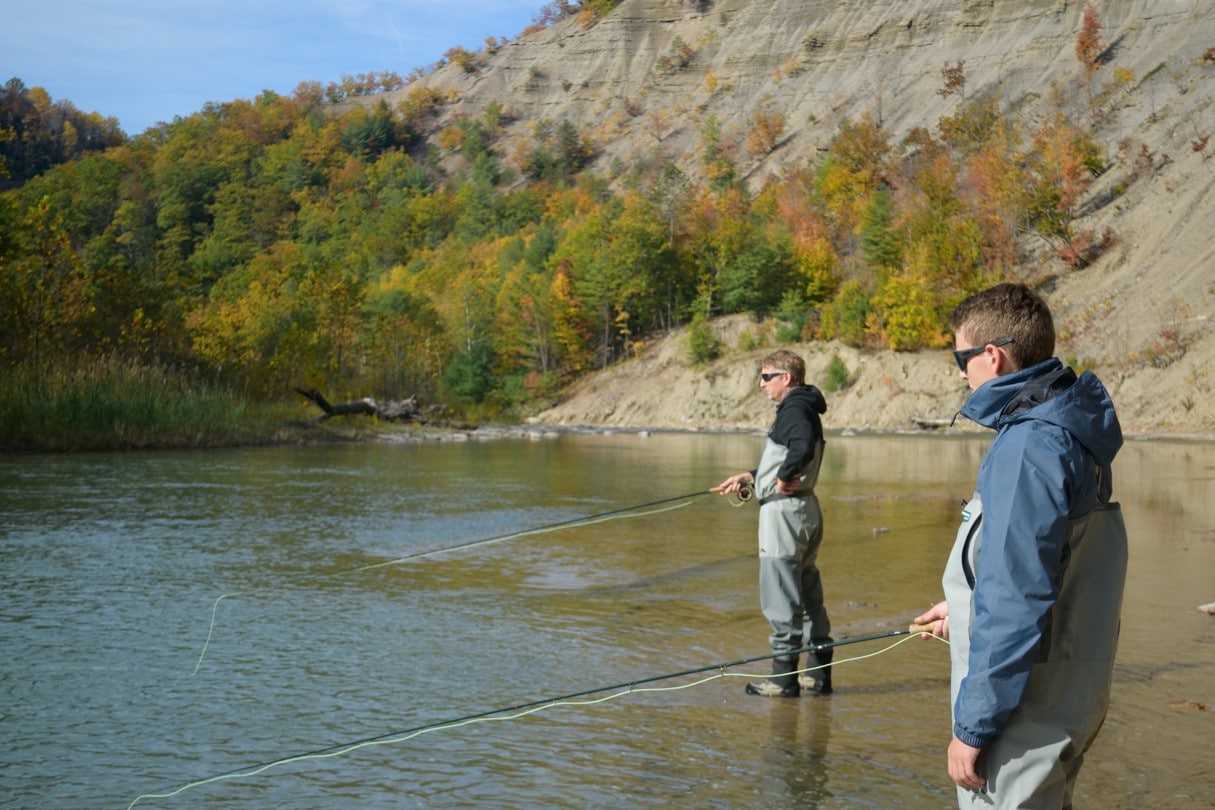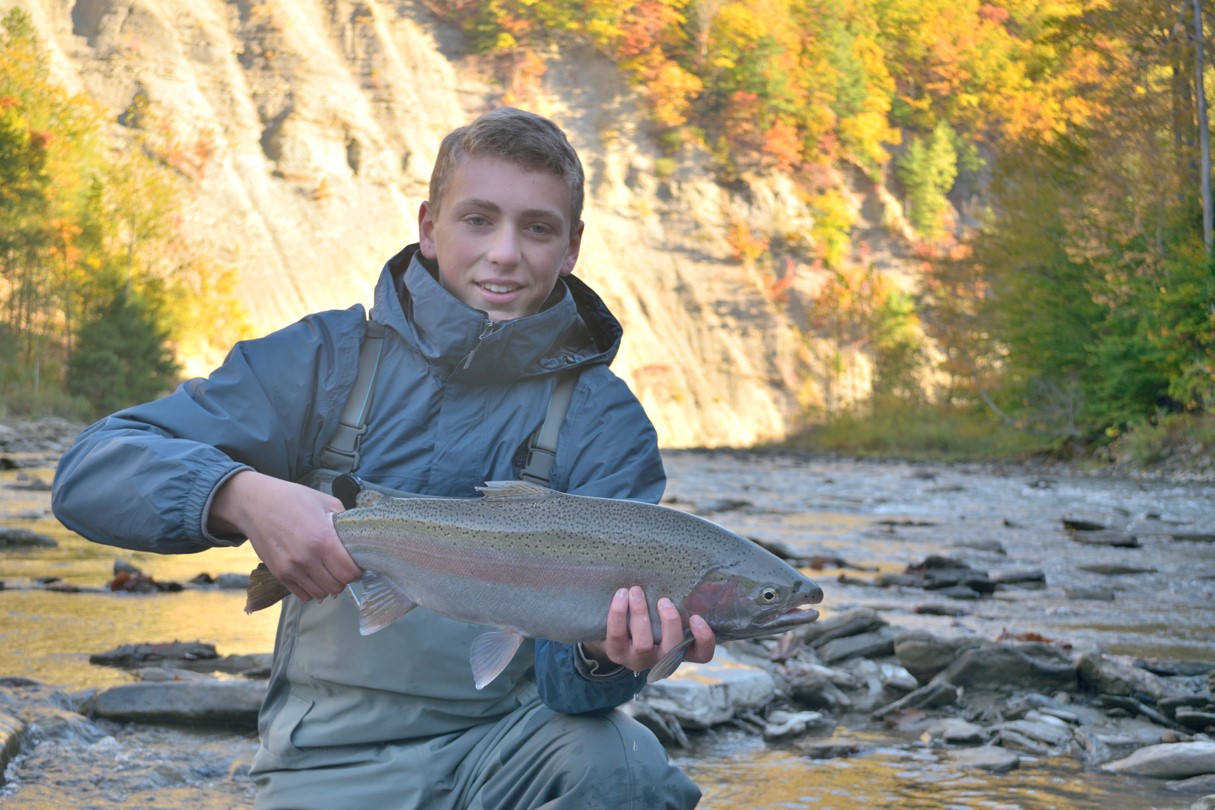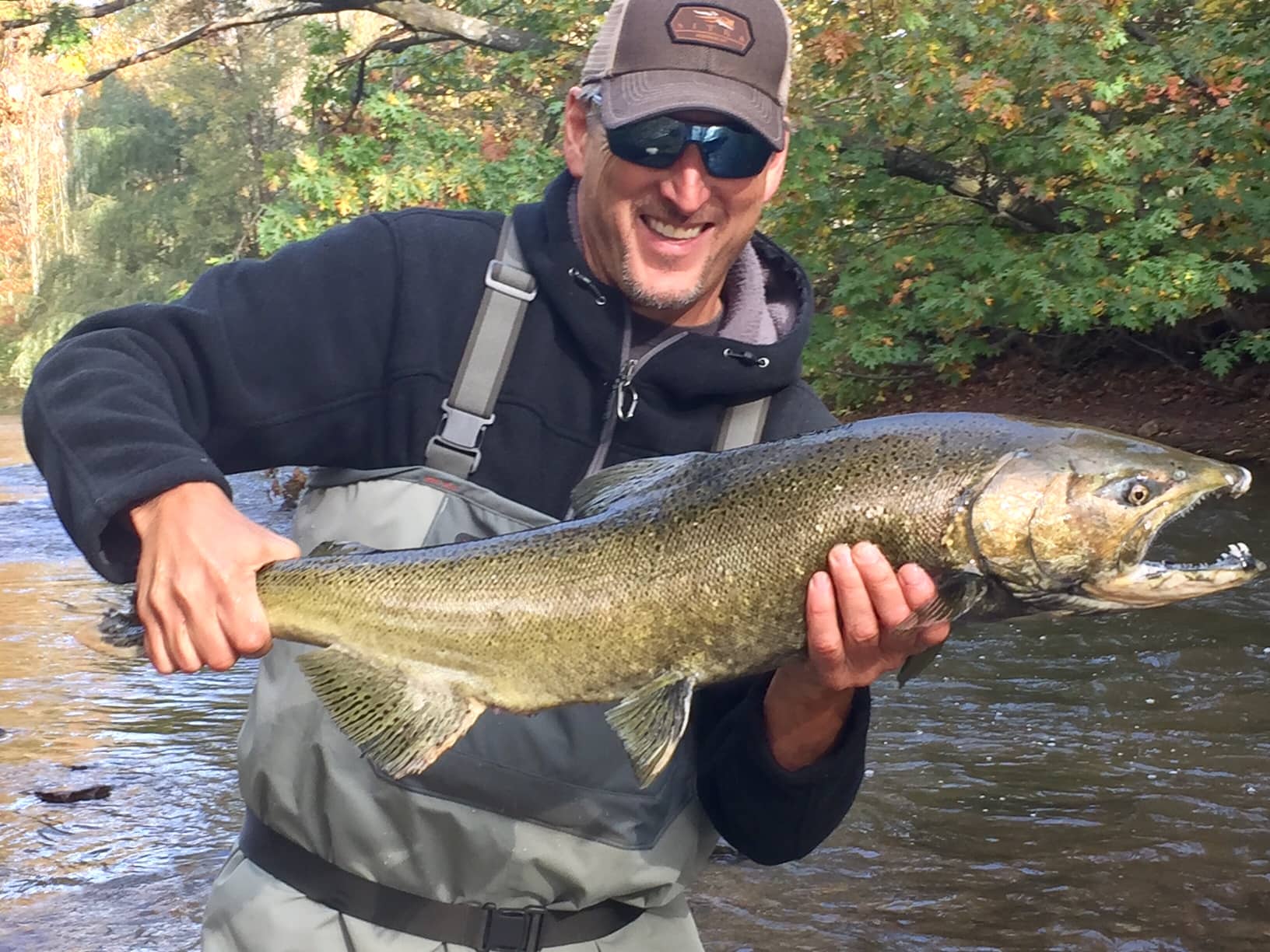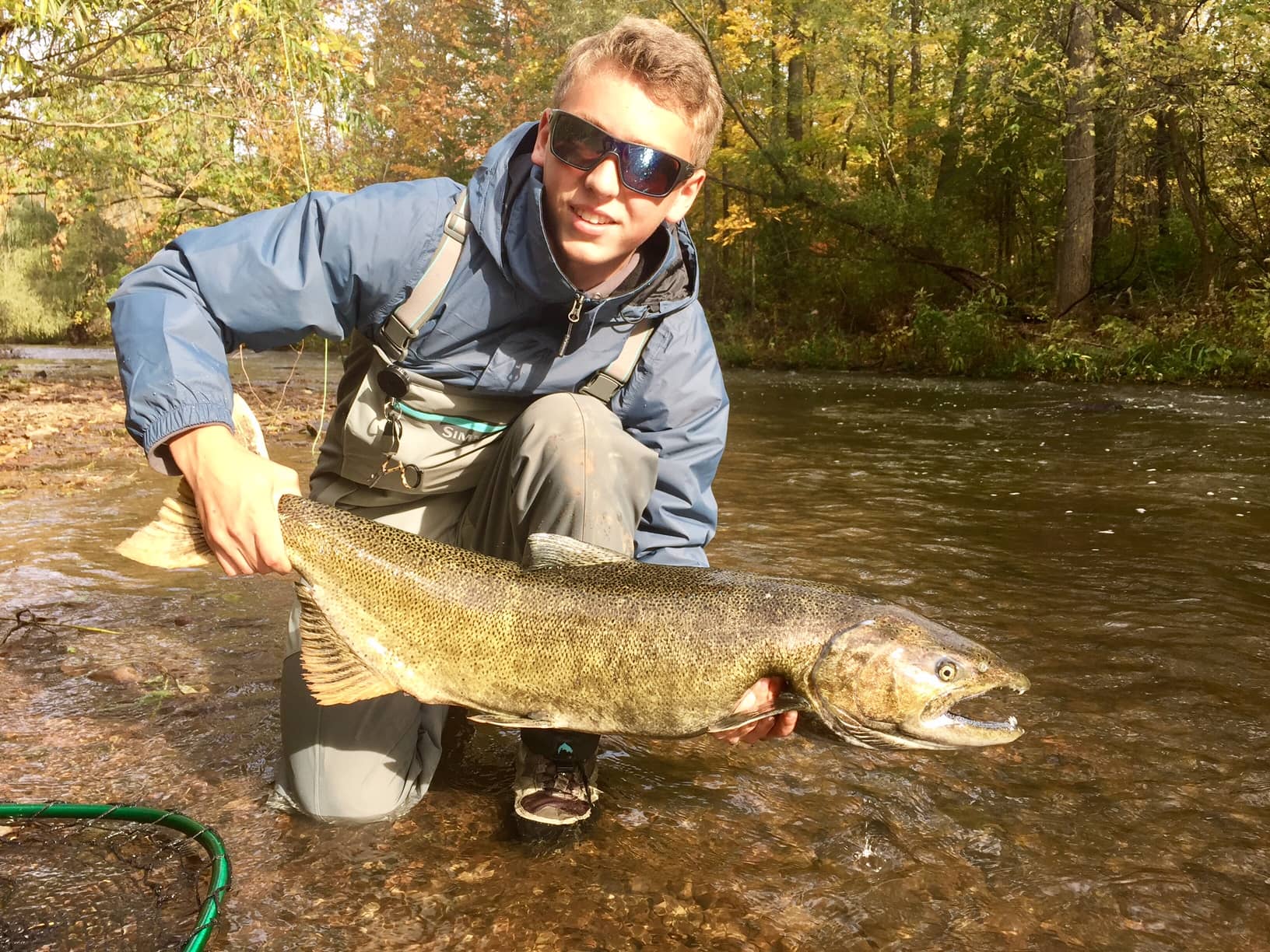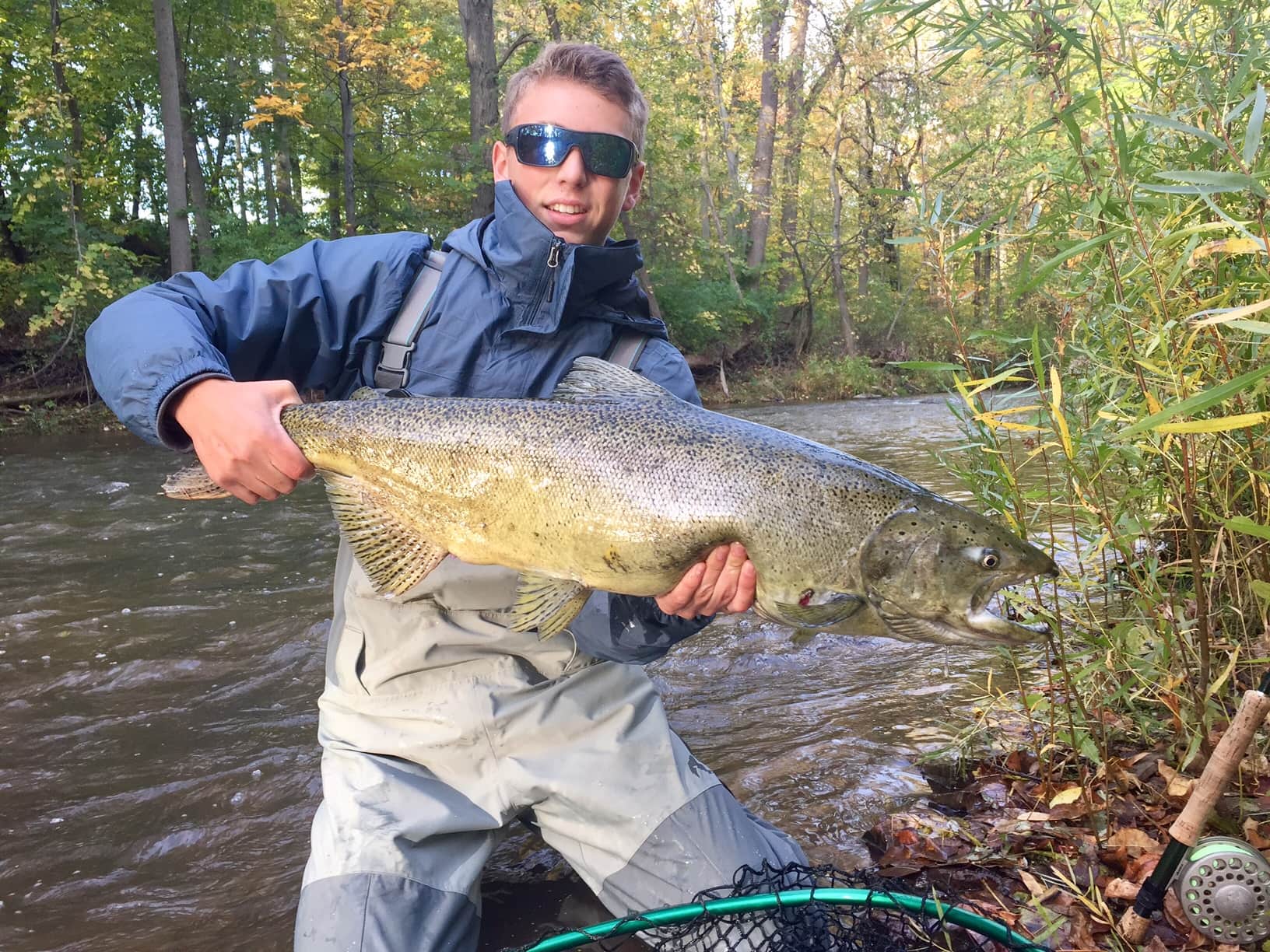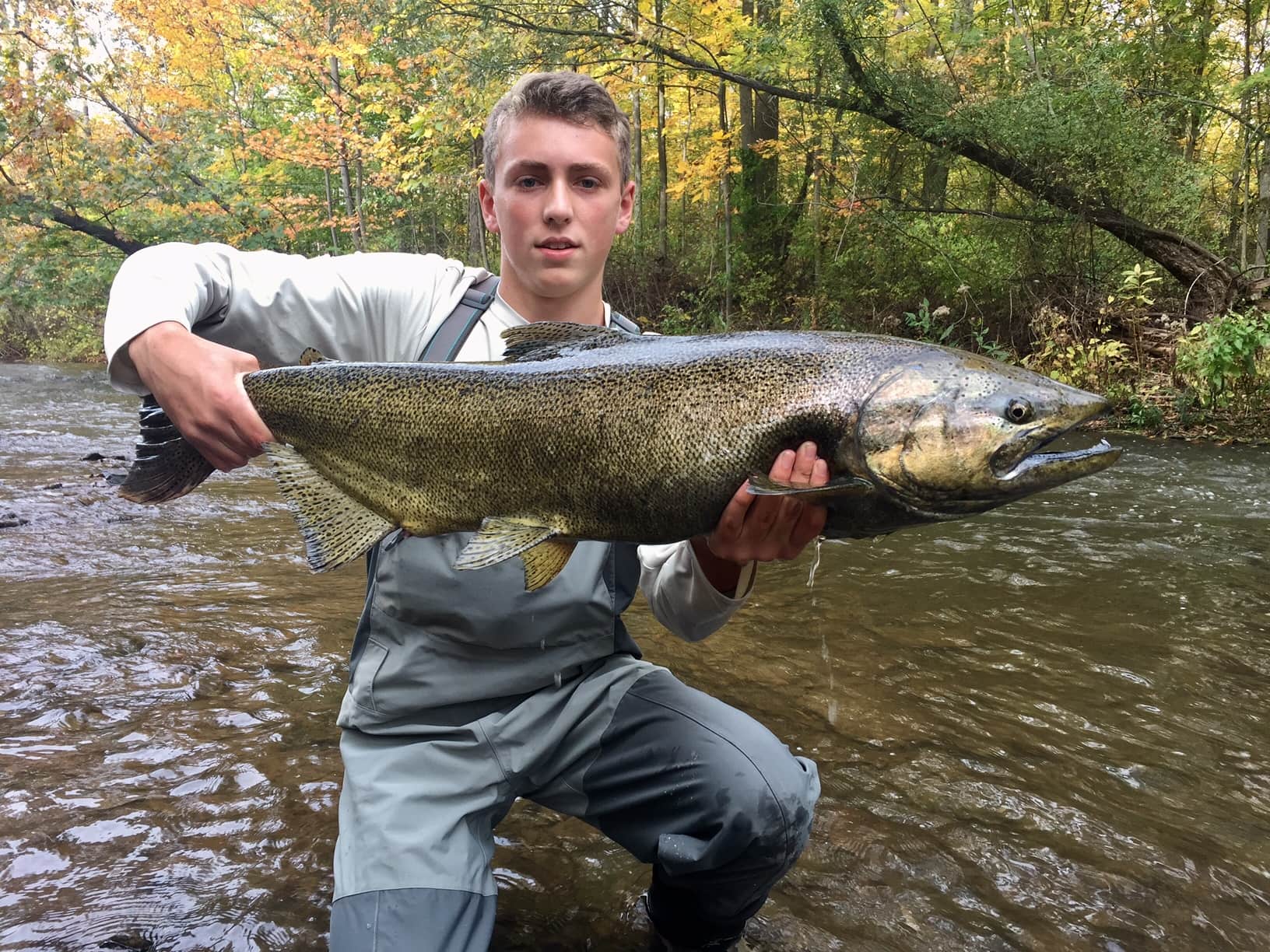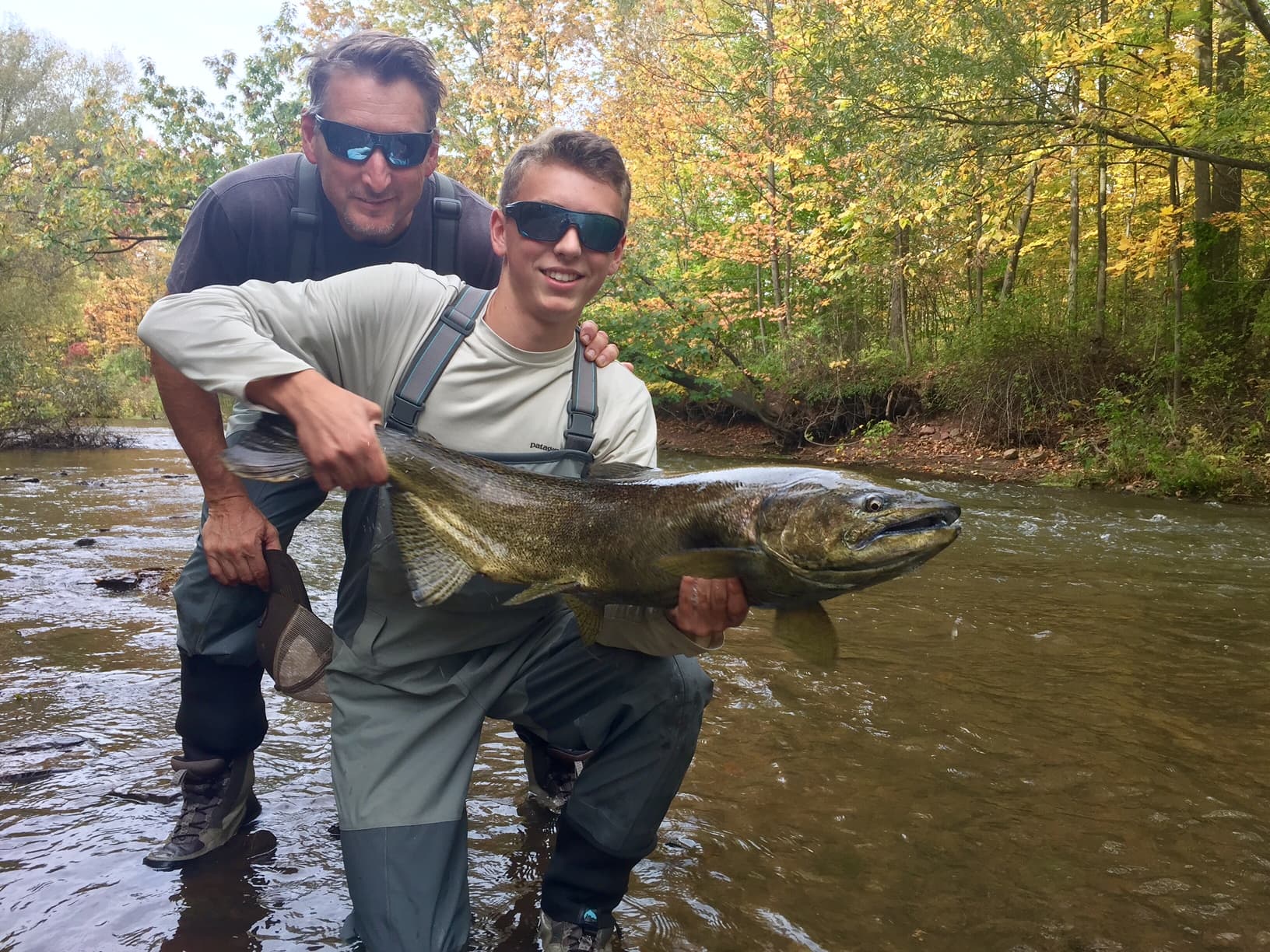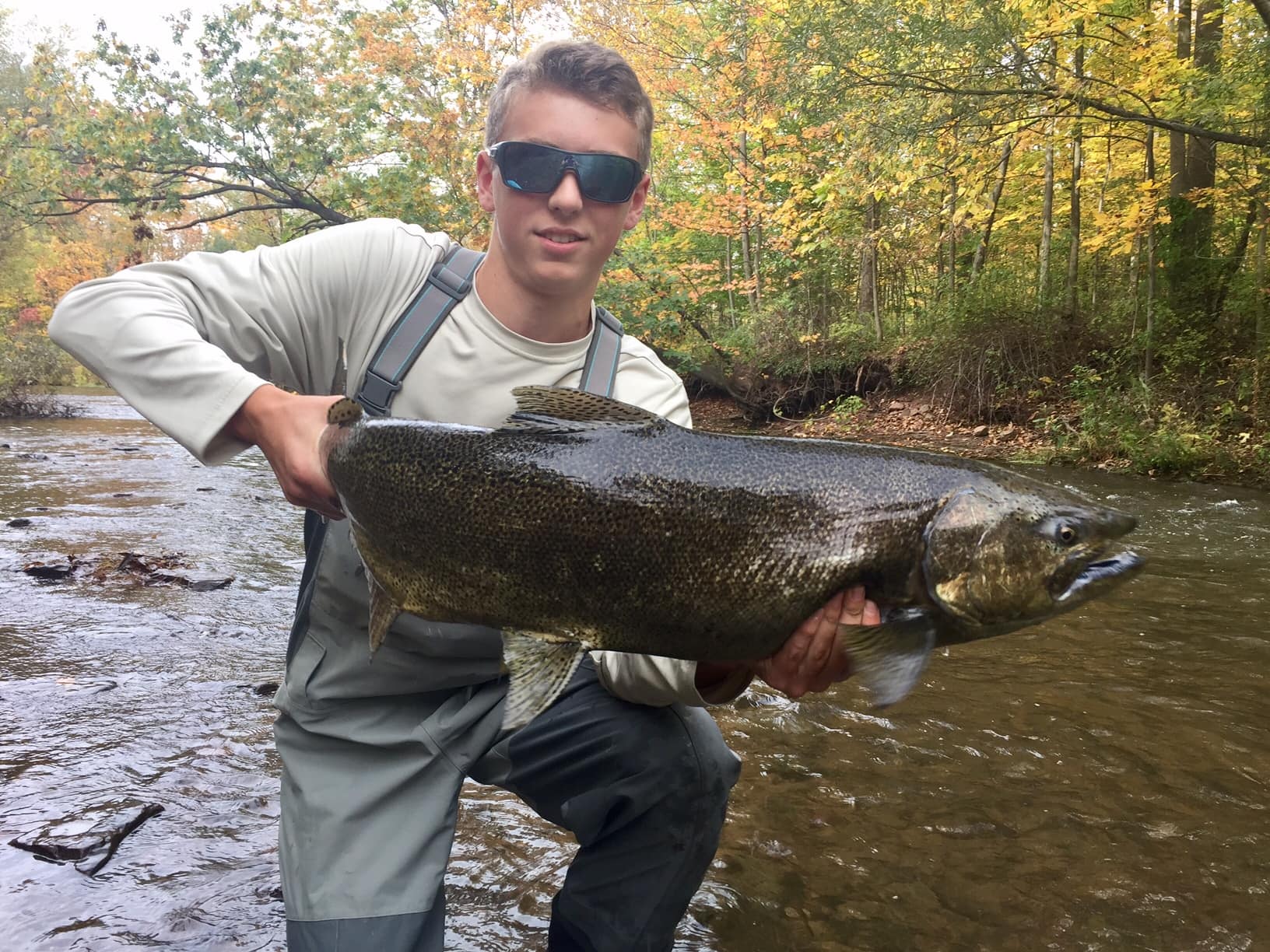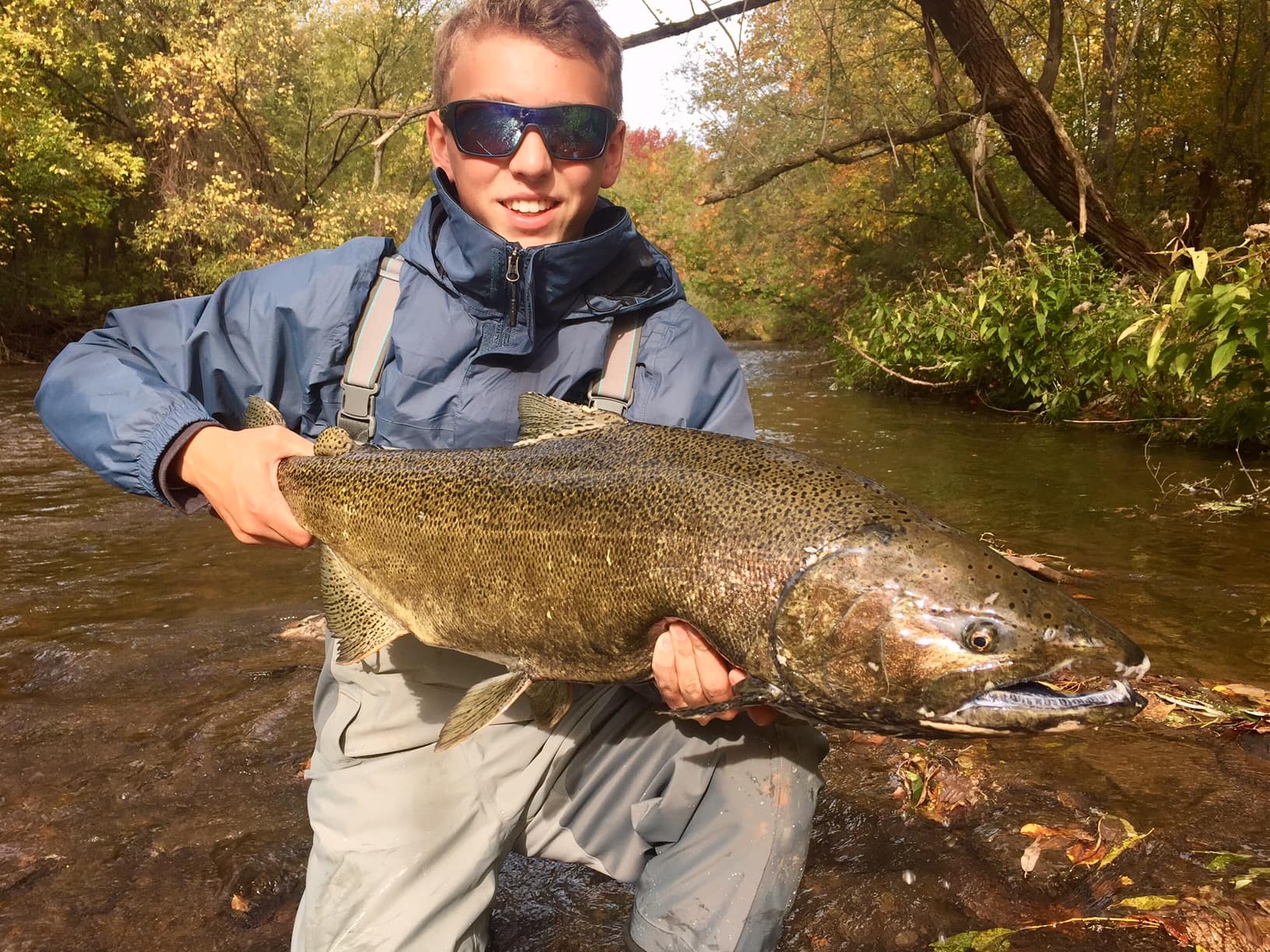 Exploring a Slice of Ohio
It's been nearly a year now since I started following Josh McQueen of Mad River Outfitters on social media. I began following him because he was posting pics of some beautiful pike – all caught on the fly. Over time, only looking at those fish on a little screen became too much for me to take. When I found out they were natives and Josh gave me the back story on the fish – I had to experience this place for myself. What an awesome experience!
Small, clear rivers. Tons of timber and over hanging trees. Numerous challenges for the fly caster. My kind of place. It's a tough watershed to fish even for the best of casters. However, all the risky casts and snags that sometimes follow are well worth it. Missiles shoot out of nowhere, startle the hell out of you, and just destroy your fly. This pattern persists throughout the day. Every down tree, root ball, and impingement presents an opportunity. We caught over 400 inches of fish in 2 days.
Accompanying great fishing was an even better guy. Josh is an awesome guide. He's passionate about his fishery and his craft. I felt like I'd known him for years within minutes of meeting him. Oh yeah – within minutes of meeting him, I caught a pike over 30 minutes and the action didn't stop all day. Josh told me that this place fishes well year so I'm already planning on another visit during the winter. Stay tuned!