On the day before the summer solstice, I find myself reflecting on my experiences from this past spring. If you follow us on social media, you likely noticed that the fishing has been incredible. We had a banner spring season – many clients and many fish. I'll touch on that later. As awesome as the fishing was, the conversations with clients are what really stuck with me. There was a theme that kept popping up – making memories through life experiences is far more rewarding than accumulating material items.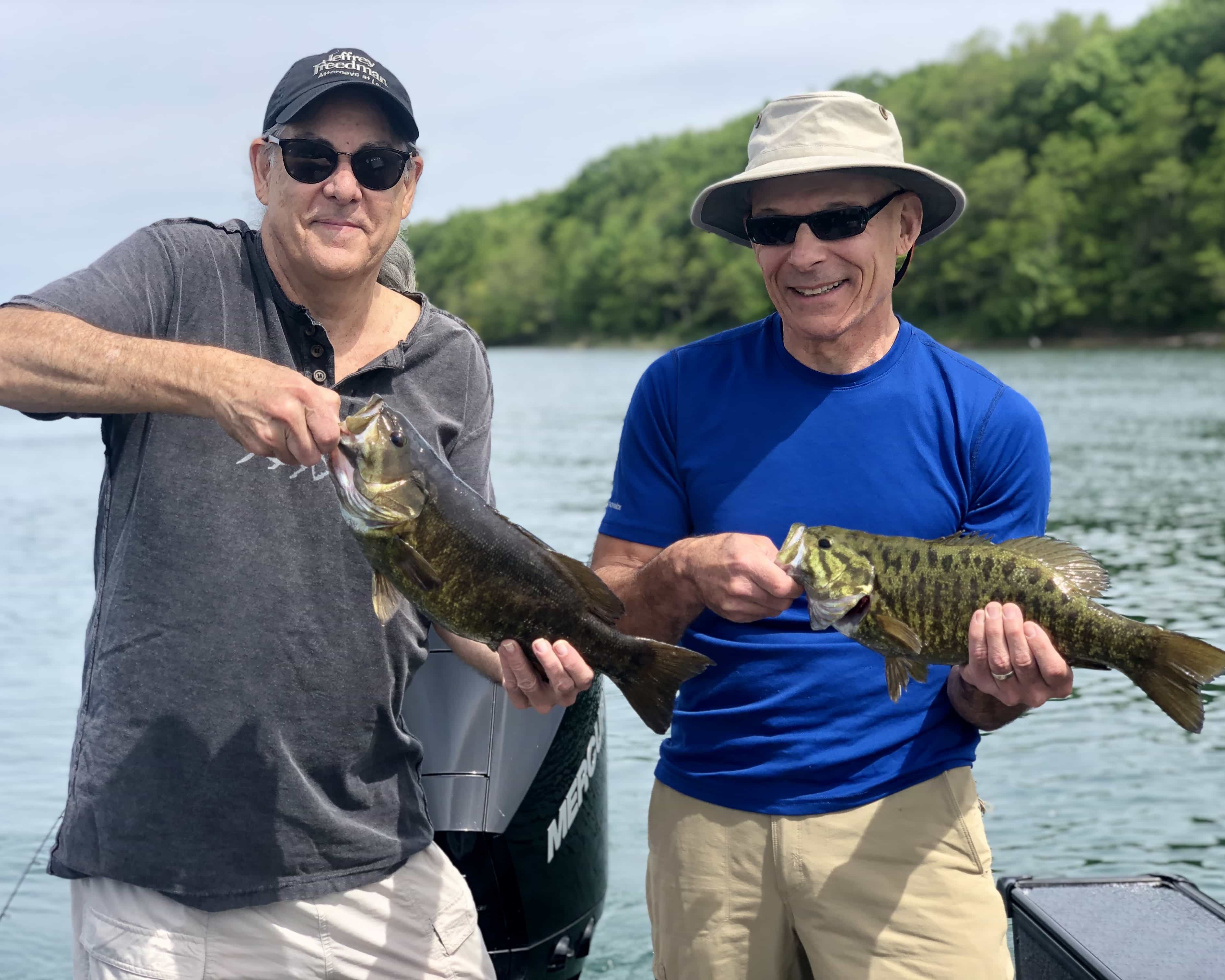 What's Your Thing?
If you scroll through all our blog posts, you'll notice the idea of having a hobby keeps coming up. That's not a sales gimmick to get you to go fishing with us, it's a notion that comes from the heart. Fishing has been a passion of mine since I caught my first fish (a sunny) when I was four years old.
The overwhelming majority of my fondest memories involve fishing trips or just fishing in general. It's what's kept me centered through some of my toughest times and it keeps me looking forward to the future. Do you have something in your life that does the same?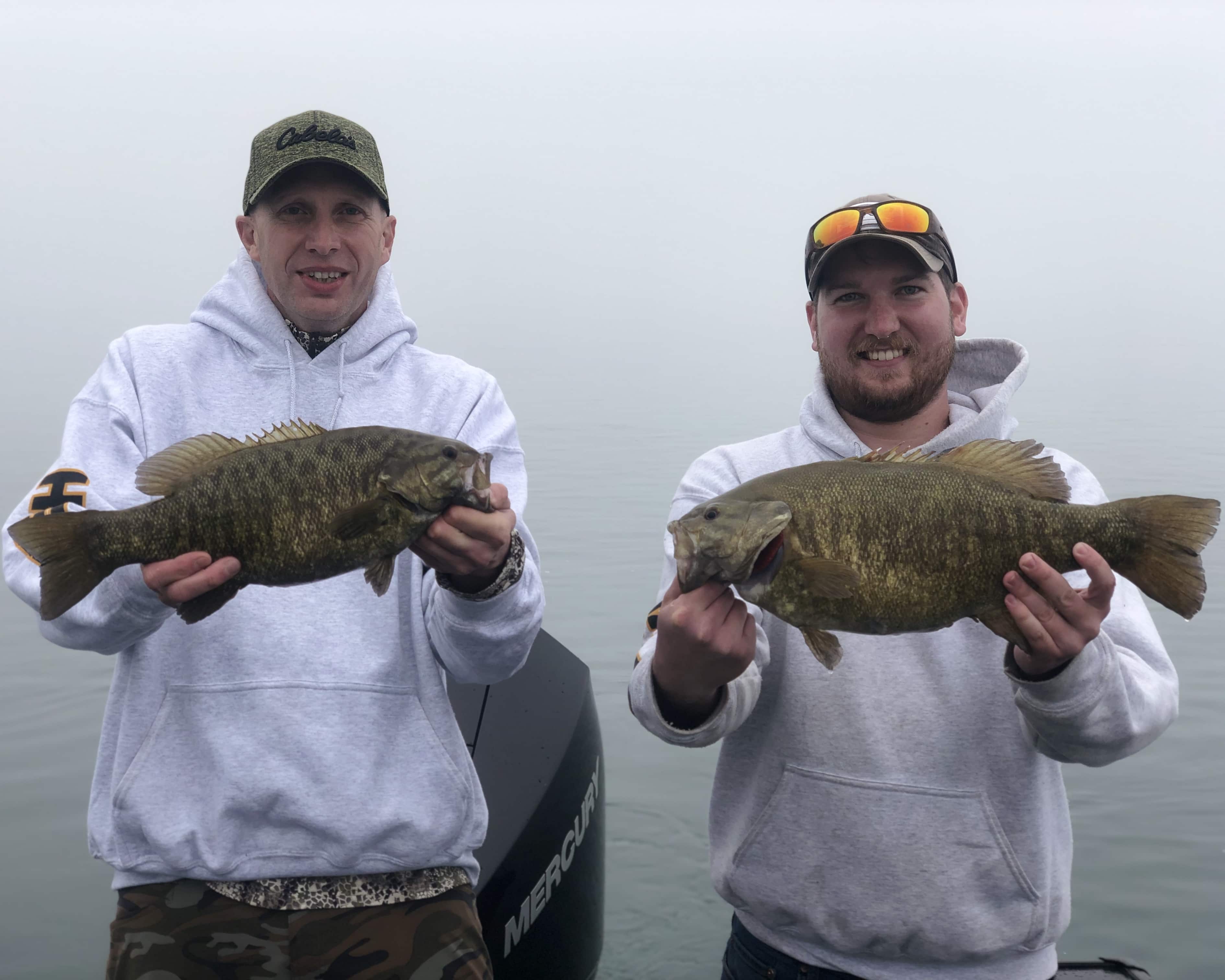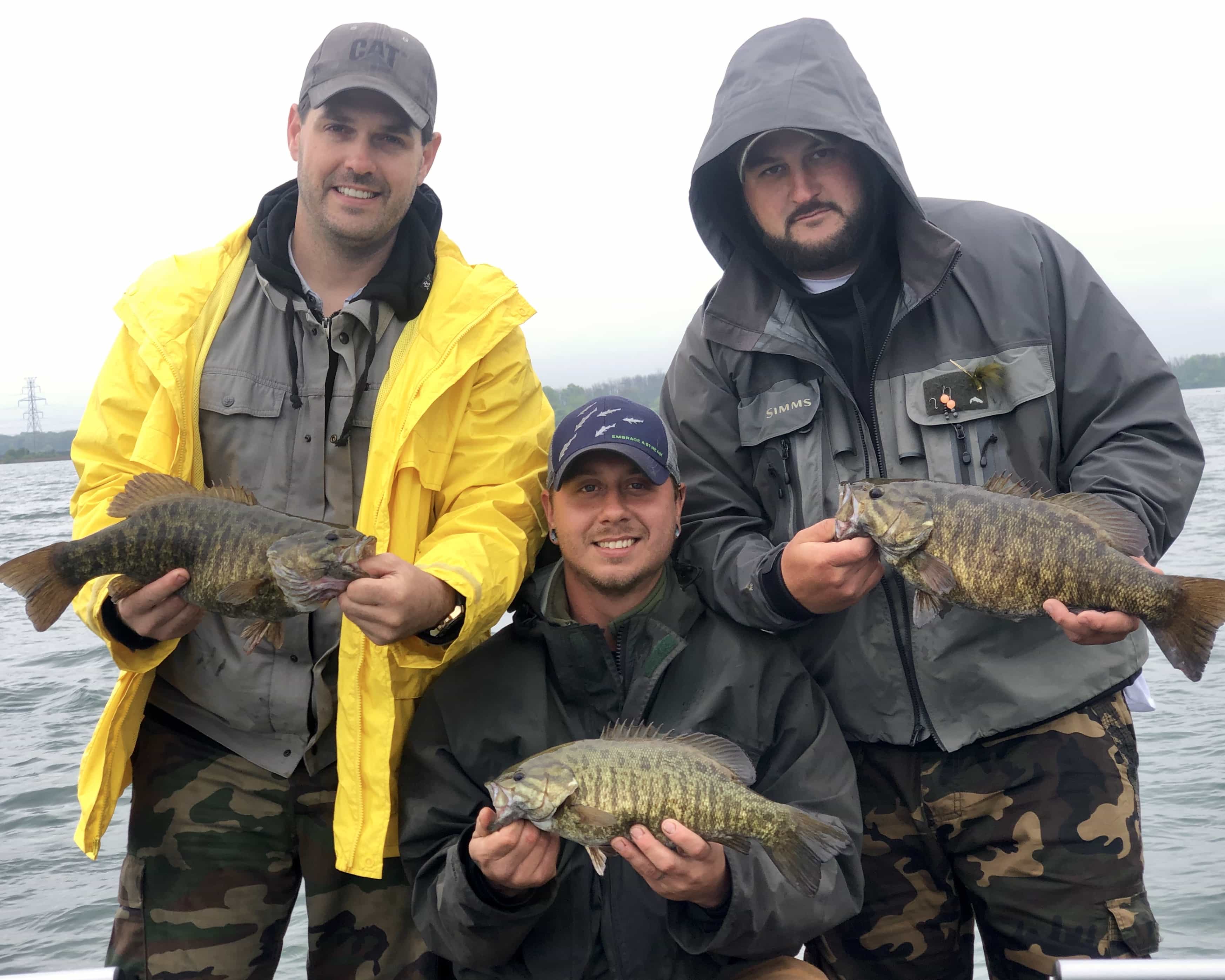 No Thing = High Risk of Depression
The idea that experiences enrich one's life far more than the accumulation of things isn't new/original. Google it- there are thousands of research papers written on the topic. However, googling it isn't necessary. Take a couple seconds and scroll through your news feed on social media. The evidence is right in front of you.
Not sold on the notion? Take the time and do some reading. In my opinion the best, most readable book that addresses this topic of experiences vs. materialism is, Lost Connections, by Johann Hari. That book contains numerous studies and personal anecdotes on the topic. The main idea being that if your means of personal enrichment is the accumulation of things, chances are, you're also depressed, lonely, and unfortunately on some sort of antidepressant. Making personal connections, finding an activity you're passionate about (or at minimum very interested in), and frequently breaking routine is the only effective "cure" for this plight.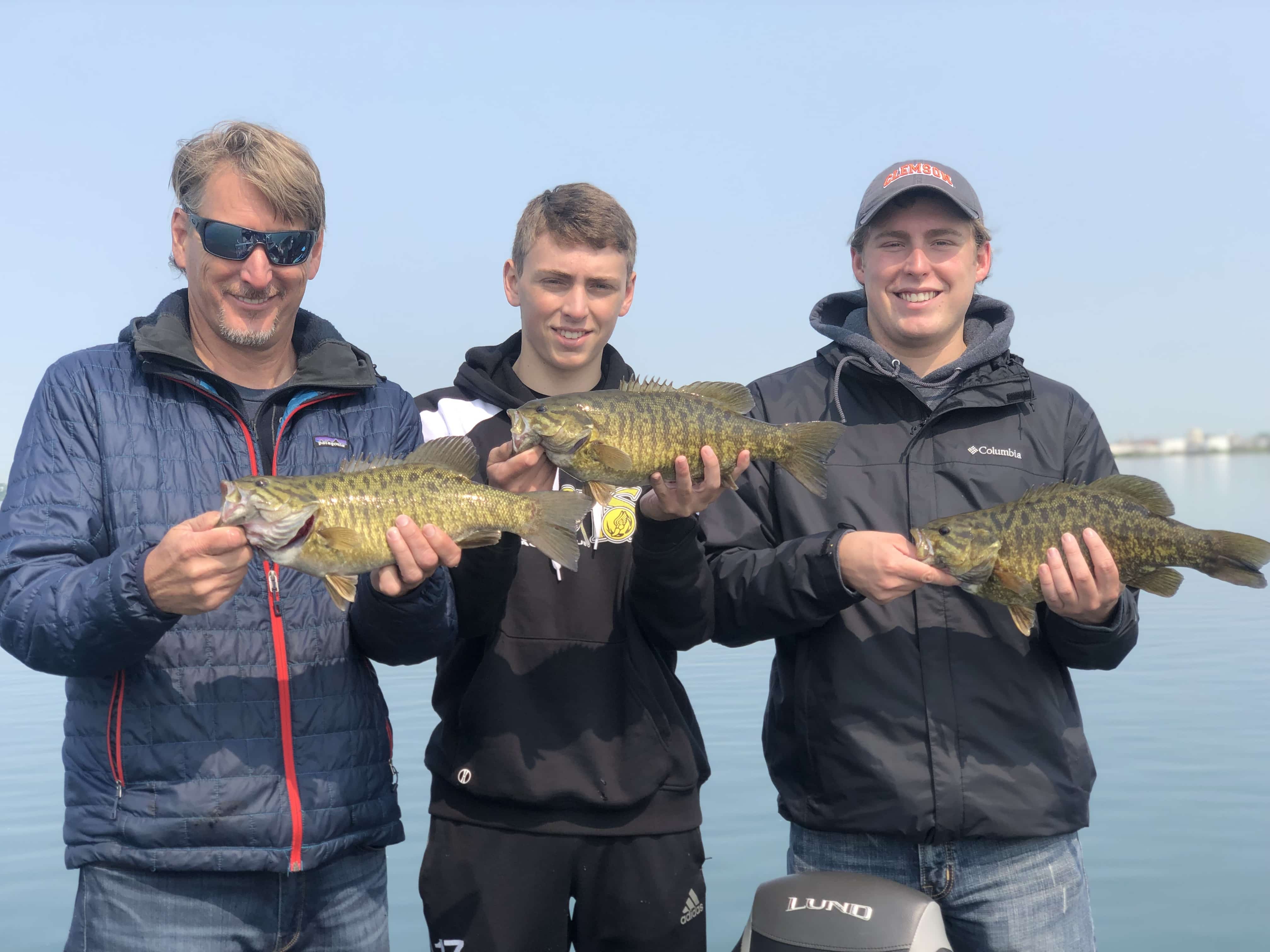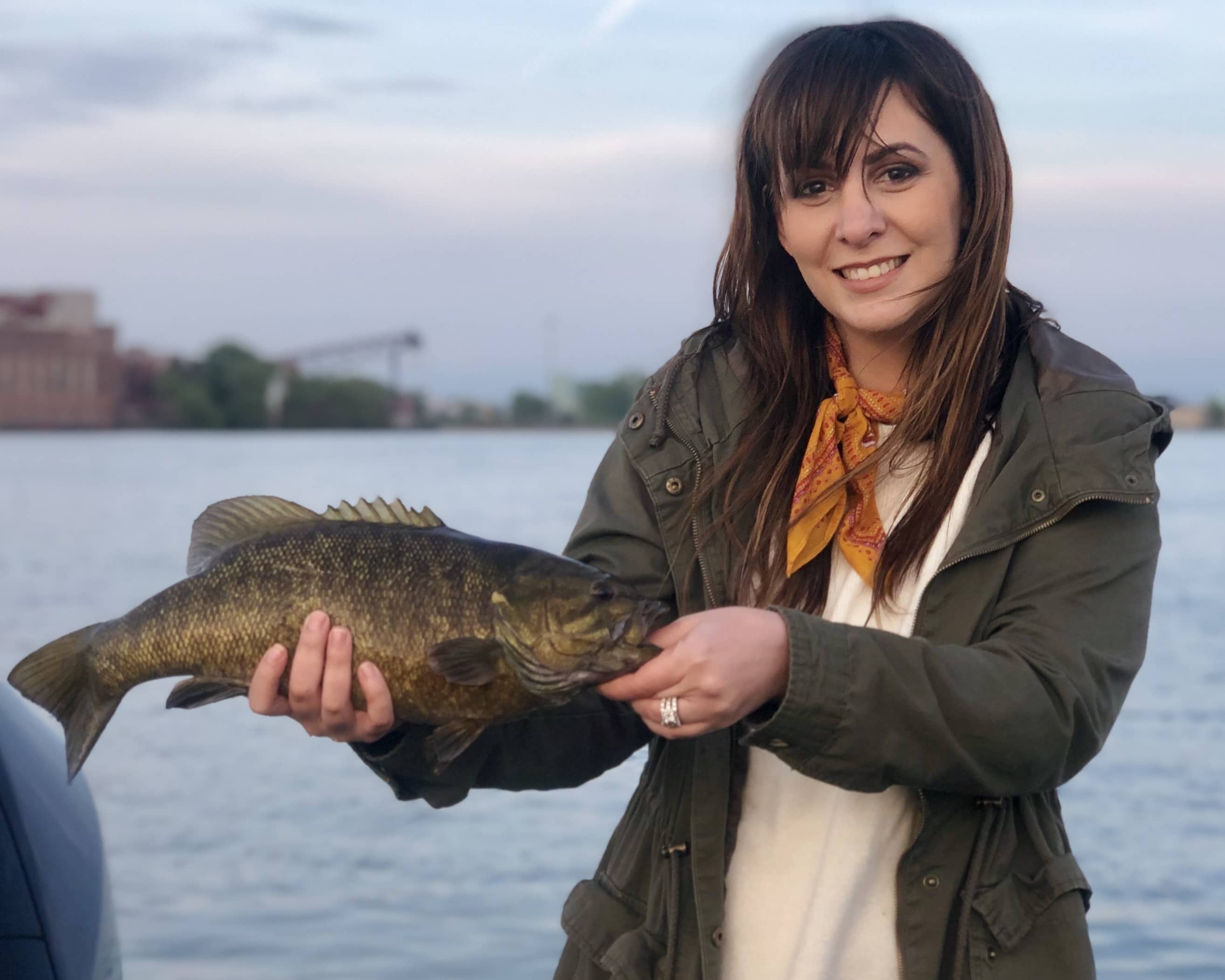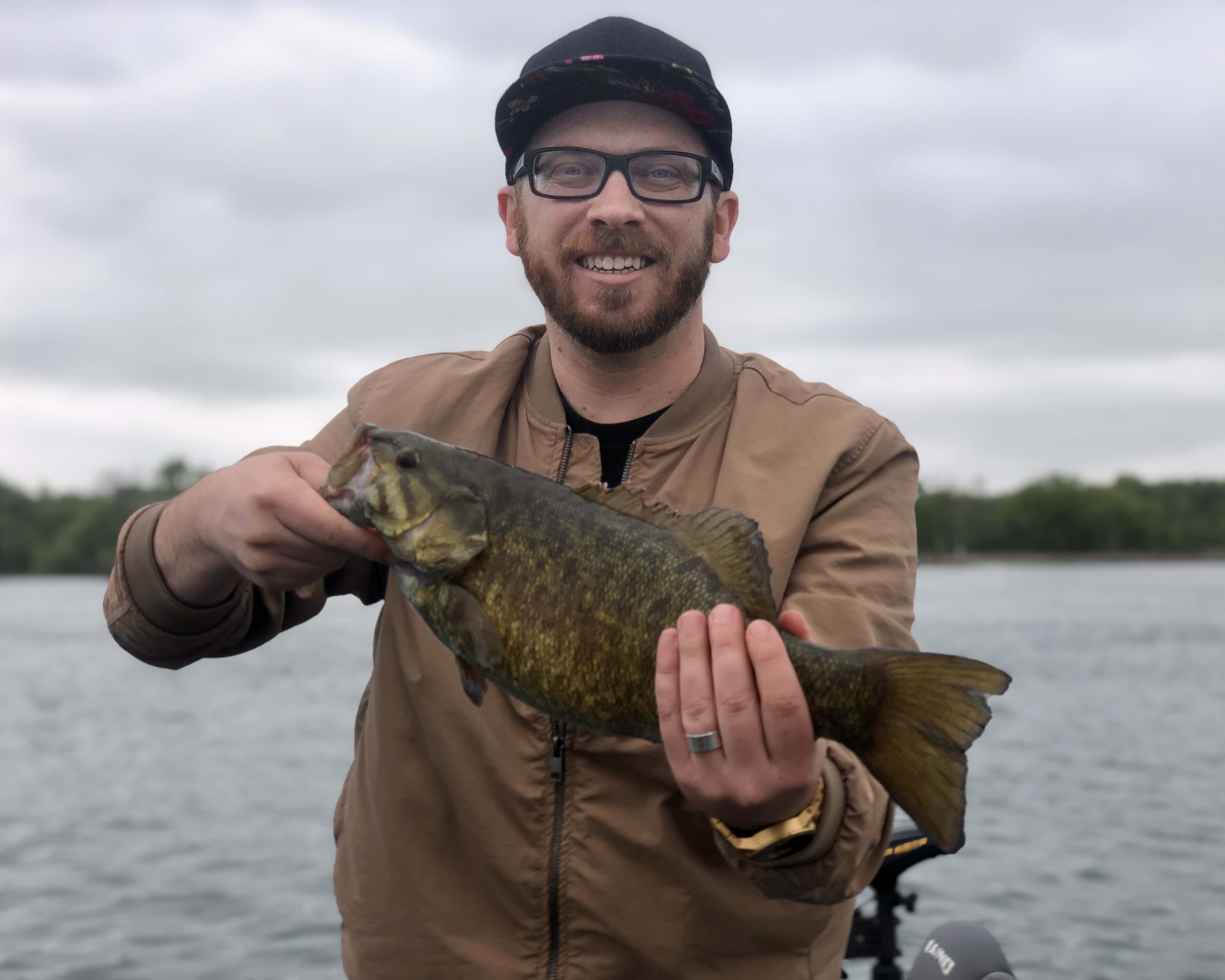 Anecdotes from the Water
Perhaps more than most, I frequently evaluate my lifestyle by ensuring I create opportunities for personal enrichment. I schedule multiple personal and family vacations throughout the year. When on the water with clients, I cover as much ground as possible, so everyone gets a good dose of regional imagery. I also keep the conversation going with a little bit of teaching and a lot of sharing stories and life experiences. Fishing and catching fish is a given. Getting to know my clients is far more important to me.
I'm encouraged by what I see in the people that I take fishing. For example, last month I had clients visiting the area from Texas. A grandmother, grandfather, and grandson. I asked them what brought them to the area. They told me that they take all their grandchildren on a vacation as a gift for their thirteenth birthday. This grandchild wanted to visit Niagara Falls and go fishing. How awesome is that?!?
I had another client that booked me for 3 days to try fly fishing for musky on the inland lakes. I asked him why he wanted to torture himself with such a thing (kidding…only slightly). He told me that he worked extremely hard all his life and made very little time for himself and his family. When he retired, he didn't know what to do with himself. He went on to tell me that many other people from the same company committed suicide or passed away within a couple of years of retirement because they felt lost. Shortly after retirement, his wife passed away from cancer. Instead of falling into a deep depression, he decided to travel and experience as many things as possible. Catching a musky on the fly was one of his bucket list items.
Another client that's become more of a friend, is so passionate about walleye fishing that he was willing to give up a scheduled trip with me to accommodate 2 brothers from Wisconsin. He's retired but is more engaged in life than he ever has been. He likes being on the water so much that he even joined us on the trip and worked as my first mate. Classic!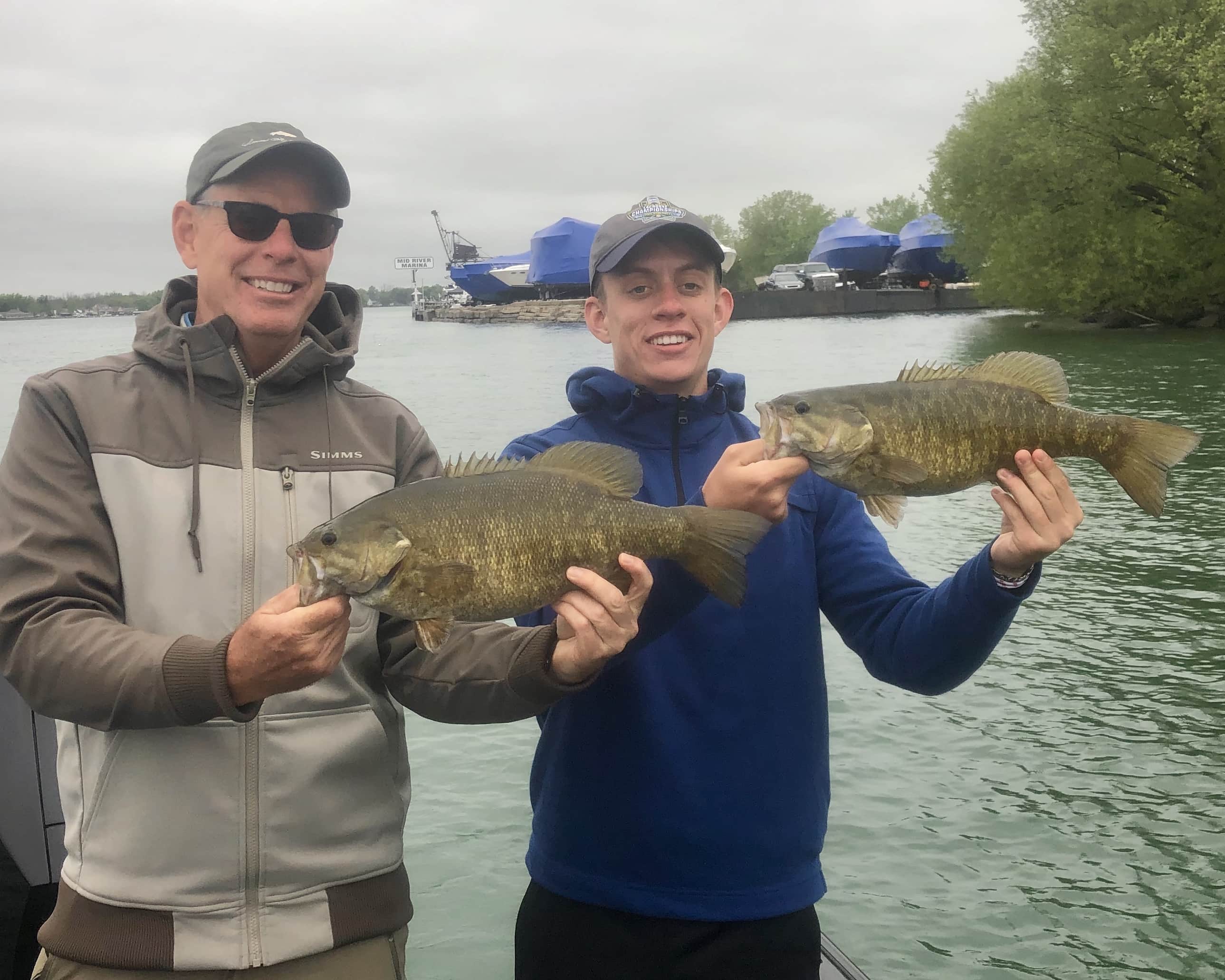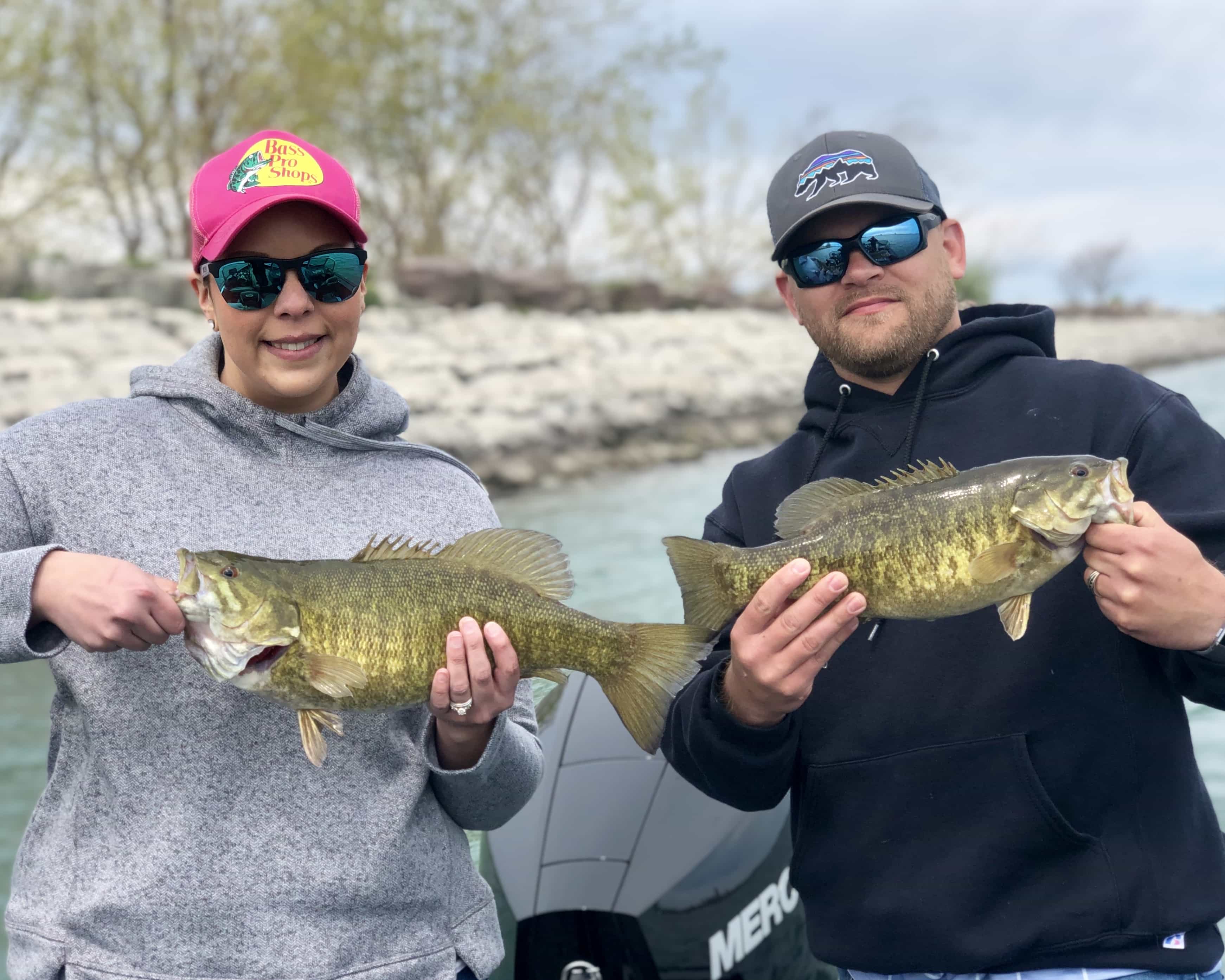 Hopes for the Future
One could say that the people who book fishing trips are already on the path I'm recommending so of course I've had these kinds of discussions. Correct – but someone/something nudged them in the right direction to get them walking down that trail. Lawyers, doctors, casino pit bosses, mechanics, engineers, landscapers, property managers, painters, mothers, fathers, grandparents, children, tourists, locals – all of them realized at some point that they needed enriching experiences more than things.
It's my hope that someone not on that path comes to the same realization. If you think fishing might be a good first step – GREAT! Visit the Buffalo Niagara region – all my colleagues in the guide/charter business will echo these sentiments. Although we have different personalities and back stories, we share the same passion for giving people something that will prove more rewarding that buying any material item – experiences that will last a lifetime.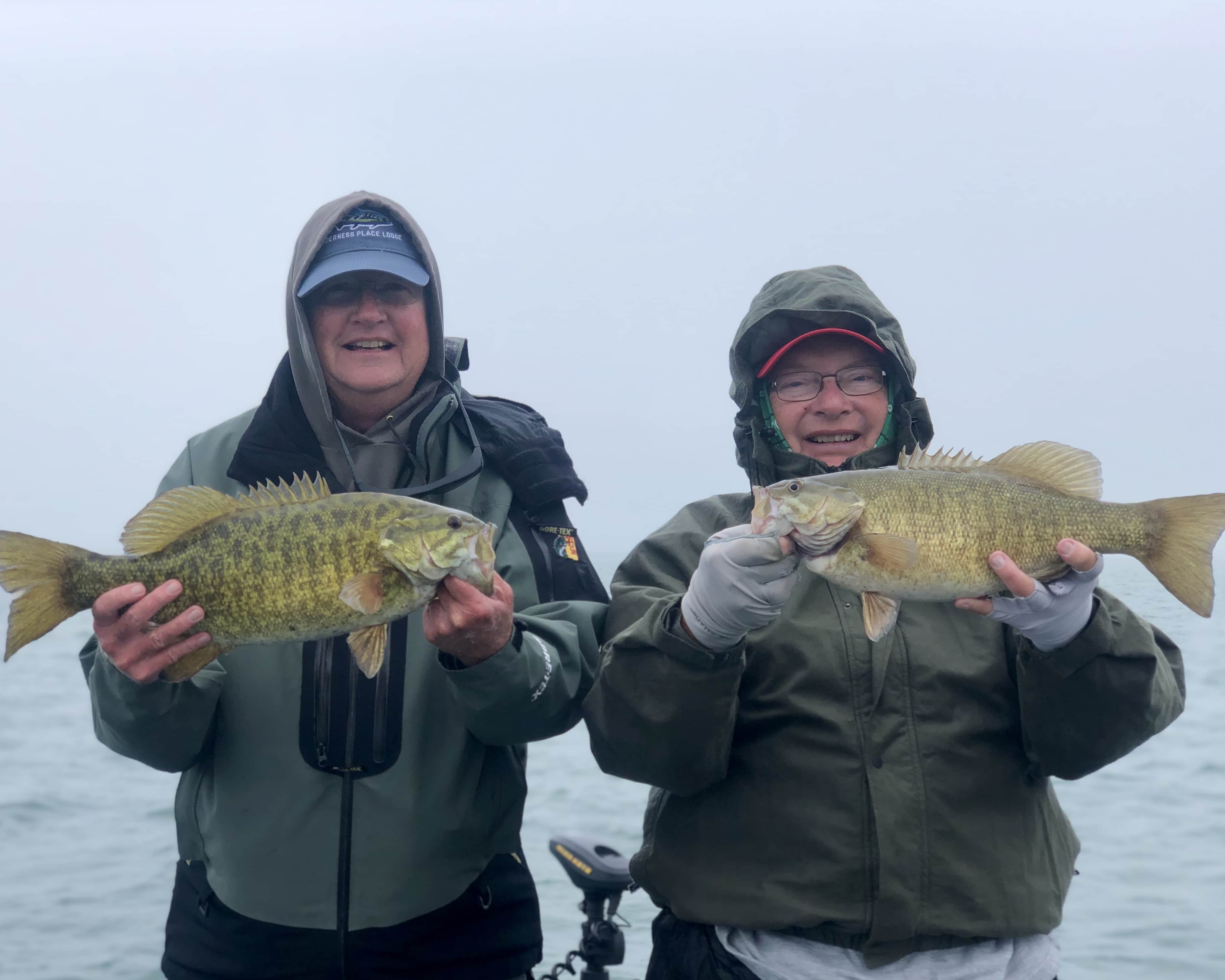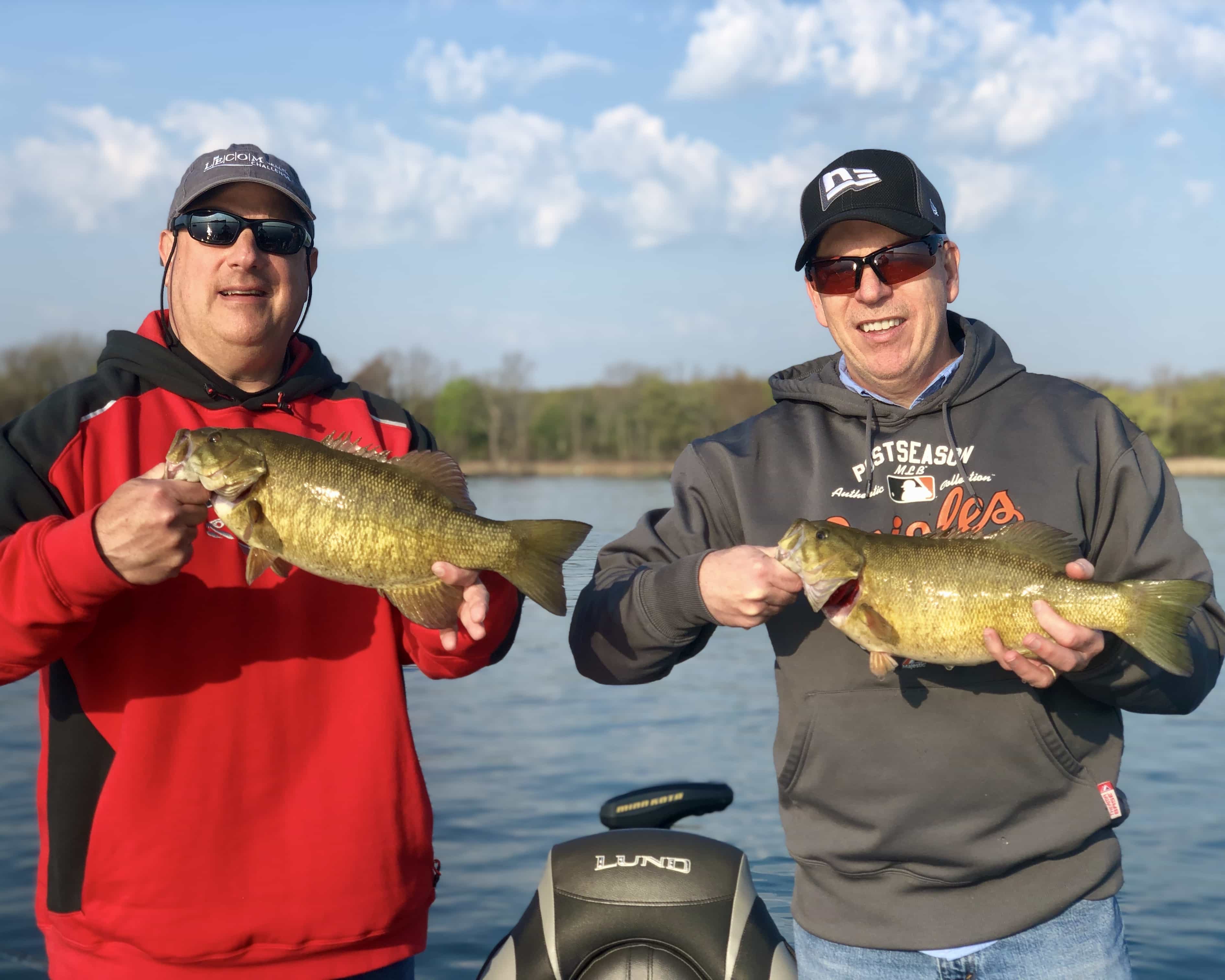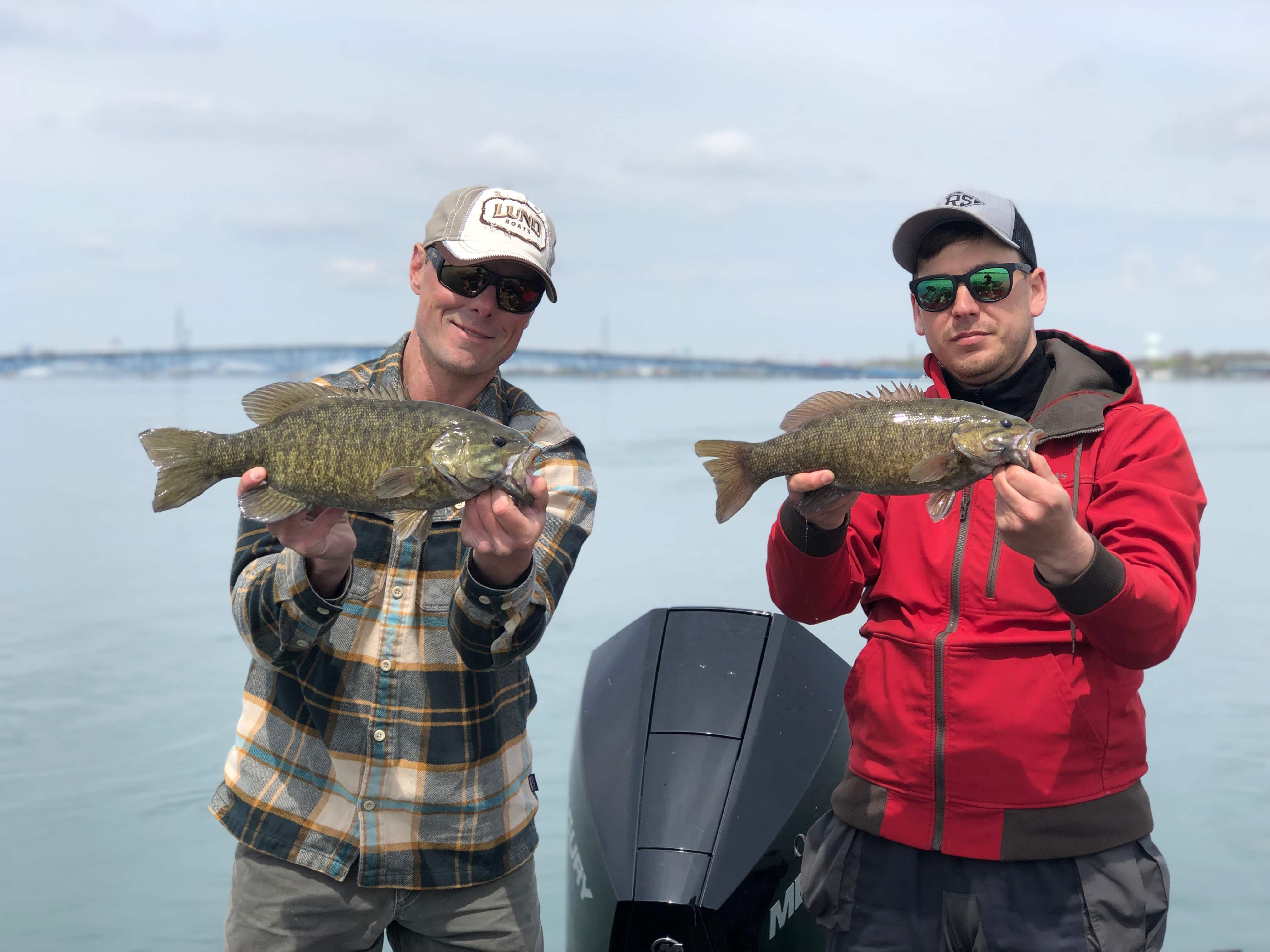 Spring End of Season Update
The pictures will say it all but here are a few notes. Compared to last year, we spent WAY more time fishing the Upper Niagara this past spring. Fishing on the Upper Niagara River for smallmouth bass has been and will continue to be incredible. This year, we've been dedicating more time to teaching clients new techniques.
Although a good number of our clients have fishing experience, many have very little. The moving water of the Upper Niagara provides ample opportunity to teach less experienced clients how to finesse fish, how to use crankbaits and jerkbaits, and how to float fish. All have been very effective, and our clients seemed to have enjoyed it more than fishing the harbor and Lake Erie. It didn't hurt that the action was incredible, and the fish were big.