Guyana – An Adventurous Angler's Paradise
Our Guyana trip was a resounding success! It's no secret – we love to fish and think about it incessantly. We are fortunate to live and guide in a fishery that keeps us engaged year-round and we love advocating for it every chance we get. Although we love our home waters here in Buffalo Niagara, we still have a wanderlust that pushes us to explore new places, learn new tactics, catch new species, and meet new people equally interested in these things. When the opportunity to fish in Guyana for huge dinosaurs and crazy, toothy predators came up via Larry Jones of Guyana Eco Fishing and Adventures  – it got our attention.
This will not be a "how to" article. I won't discuss tactics and techniques. I won't discuss exactly where we went other than it was in Guyana. If you want to talk about any of those details or something technical about our adventure, contact me directly and I'll talk your ears off. This article WILL get to the meat of what everyone wants to see anyway – the fish we caught.
The Players
Before I get into the fishing, I think it's important to give a quick intro to our team for a couple reasons:
1. We come from various backgrounds
2. None of us are rich or rolling in dough – we're blue collar kind of dudes who just like to fish
3. We have different preferences in angling techniques – all of which were applicable in Guyana
Here it goes:
Nate Carr
you can read his bio by clicking here. One thing that's important to know about Nate is that he's married and has 2 young boys at home (one of which was born just prior to departure – a testament to his wife's patience with his passion). The other attribute you should know is that he's a fly fishing purist. He doesn't judge those that use other techniques, he just knows what he likes and sticks to it.
Ryan Shea (me)
my bio is here. I have a beautiful wife and young daughter that have dealt with numerous deployments and long fishing trips throughout our life together. They are immensely supportive of my passion and offered no resistance to my taking this trip – I've been in riskier situations before. I prefer fly fishing when it's reasonable to go that route but I'm a "right gear for the right conditions" kind of angler. As a charter captain and guide of all angling methods for all experience levels, I want to be good a just about every angling technique so I experiment with everything.
Chuck Yauch
Chuck is almost married and kids aren't on the near term horizon. His better half fully supports his fishing habits but was a bit freaked out about him taking this trip. When he was in the Navy, he spent plenty of time away from his fiancé so separation wasn't a foreign concept. However, in recent past, he hasn't spent more than a week or so away from home so the prospect of going on a 2 week trip in the Guyanese jungle, completely out of contact with the outside world was a bit mind stressful. Chuck's angling preferences are similar to mine – right rear at the right time. The big difference between us is that I'll stubbornly throw flies a bit longer than he will.
Mike Trifletti
Mike has a better half too as well as young children at home. He had never spent more than a couple days away from them so separation was a bit concerning/generated a little anxiety leading up to the trip. Other than Canada (which isn't really a foreign country to those of us who live on the border), he has never ventured out of the country. His angling preferences are like Chuck. Both can cast a fly well but the priority is feeling the tug at the end of the line by any means. Catching fish is always better than not.
What we all have in common is a desire to catch fish whenever we can, wherever we can. We also have immensely supportive families that support our passion. None of us had a chunk of money laying around to go to Guyana so we had to make it a priority and saved for it. In the end – it all came together perfectly.
The Guyana Program
I won't get too detailed here except to say that it was 2 weeks long on a single river system and we didn't even scratch the surface. We spent the first week pursuing arapaima and the second week a few hours upstream fishing rapids and fast moving water for the rest of the game species. Bottom line, the program gave us opportunities to catch nearly every game species on that river and we were able to do so.
Logistics on the Guyana Trip
Travel: As I mentioned in the introduction, this won't be a kiss and tell about how we pulled all this together. Just know we had to travel via multiple airlines, insane bus rides down jungle and savannah trails, and scenic boat rides navigating numerous obstacles just to get to our first camp. The journey getting there took more than a day.
Equipment
We used fly and conventional tackle. Fly rods from 12 wts to 8 wts with matching intermediate lines were key. A big thank you goes out to Temple Fork Outfitters for providing us the rods and Cortland Lines for providing us with the fly line. Conventional tackle ranged from spinning and casting set-ups on medium action to heavy action rods. Other gear like clothing, toiletry items, sleeping bags, etc. were all packable in backpacks we could carry on to the plane.
Subsistence
We could've subsisted on "American" food that Larry shipped down there in advance but we opted out of that option as often as possible. We wanted to live as the Amerindians live – off the land. Our Amerindian guides enabled that aim and then some. We harvested just the right amount of fish to fill our bellies and released the rest. We also hunted for them with bow and arrow. Bottom line, we always ate well and what we ate was wild. All of us came home leaner and stronger than when we arrived.
The Fish of Guyana
You've heard me boast about the diversity of the Buffalo Niagara fishery nearly every time I post an article. I hate to say it but Guyana has us beat (not by much though). The main appeal is how exotic/foreign the fish of Guyana are compared to anything we see here in North America. They are bigger, more powerful, completely unpressured, extremely predatory, and many have teeth and color patterns that are impressive by global standards. However, what became clear to all of us is that all these fish behave similar to many species we have in North America. What's more – all tackle types proved effective.
Arapaima
Touted as the world's largest, scaled fish, the arapaima is the prize game species of Guyana. Simply put, they are massive, somewhat intimidating, and stealthy predators that are tough to catch. They breathe air by poking their heads out of the water and that's when you get your shot. Angling for them takes an immense amount of stealth, patience (read enduring a lot of frustration), and precision casting. When you hook up with one, all that anxiety that accompanied your wait melts away. These massive beasts are so powerful they tow your boat around and when they jump completely out of the water, it will scare the hell out of you. When you finally get to hold one, it's tough to describe. You're holding on to a multi-hundred pound dinosaur that with a quick head shake can knock you on your ass – and they did just that.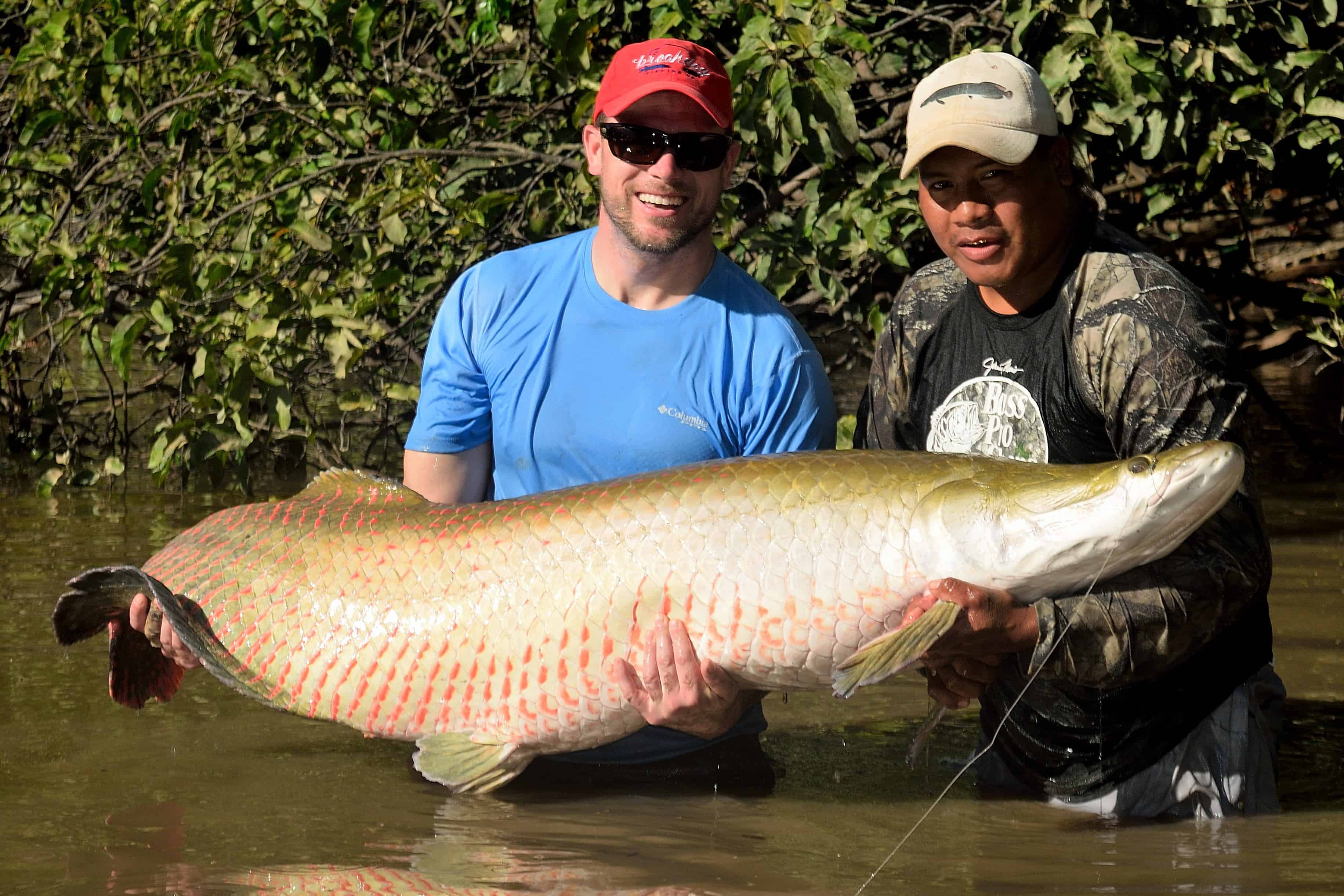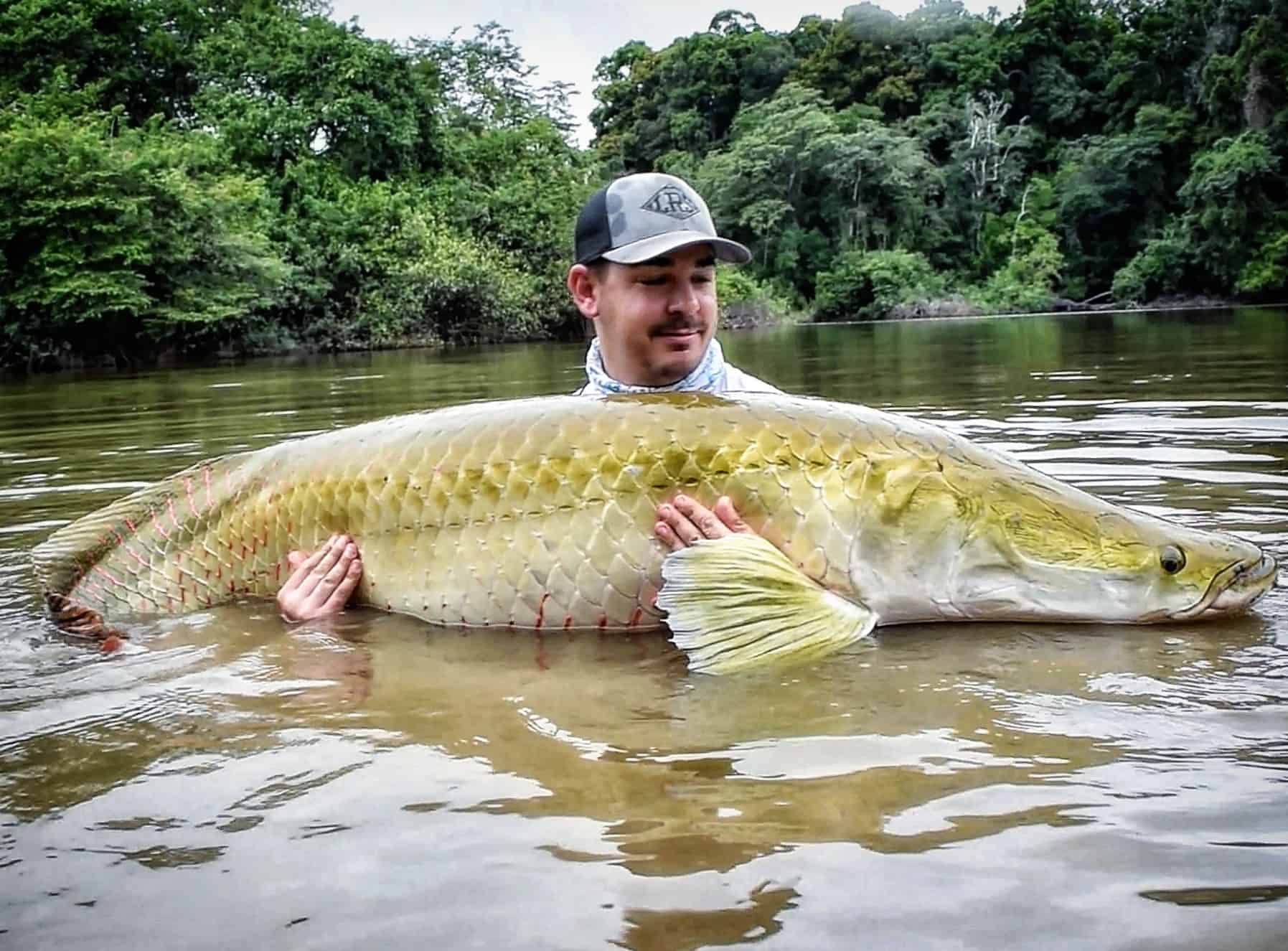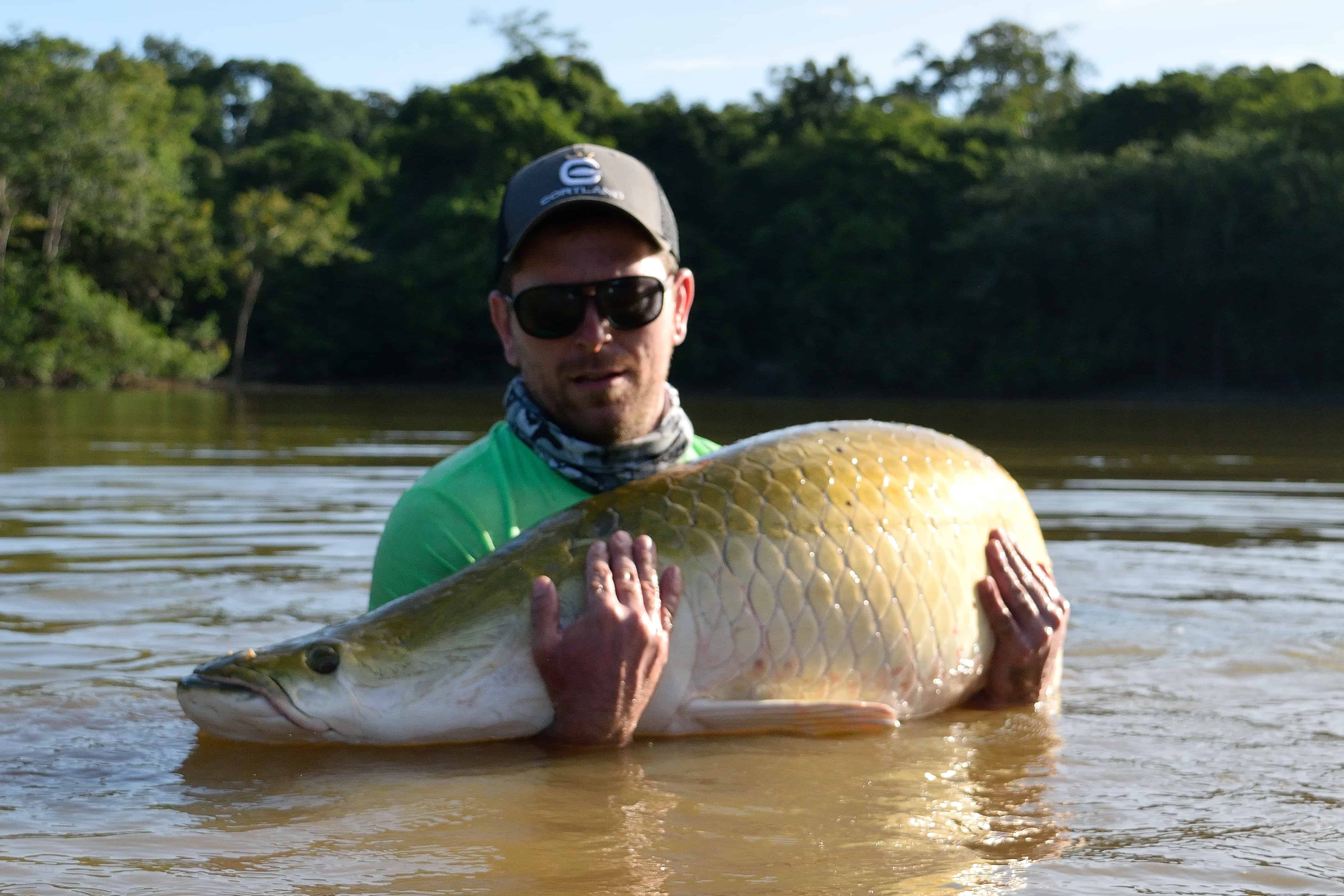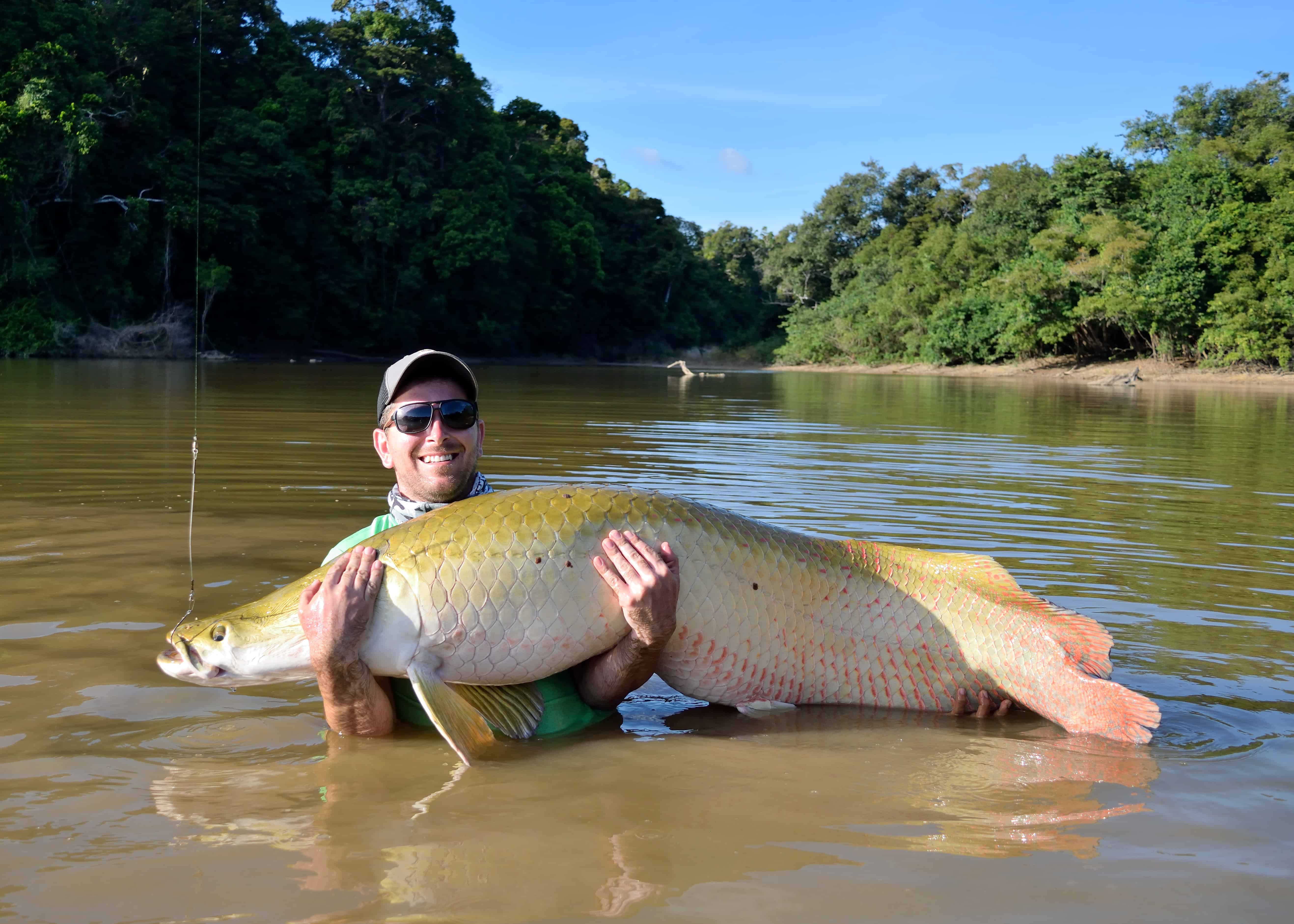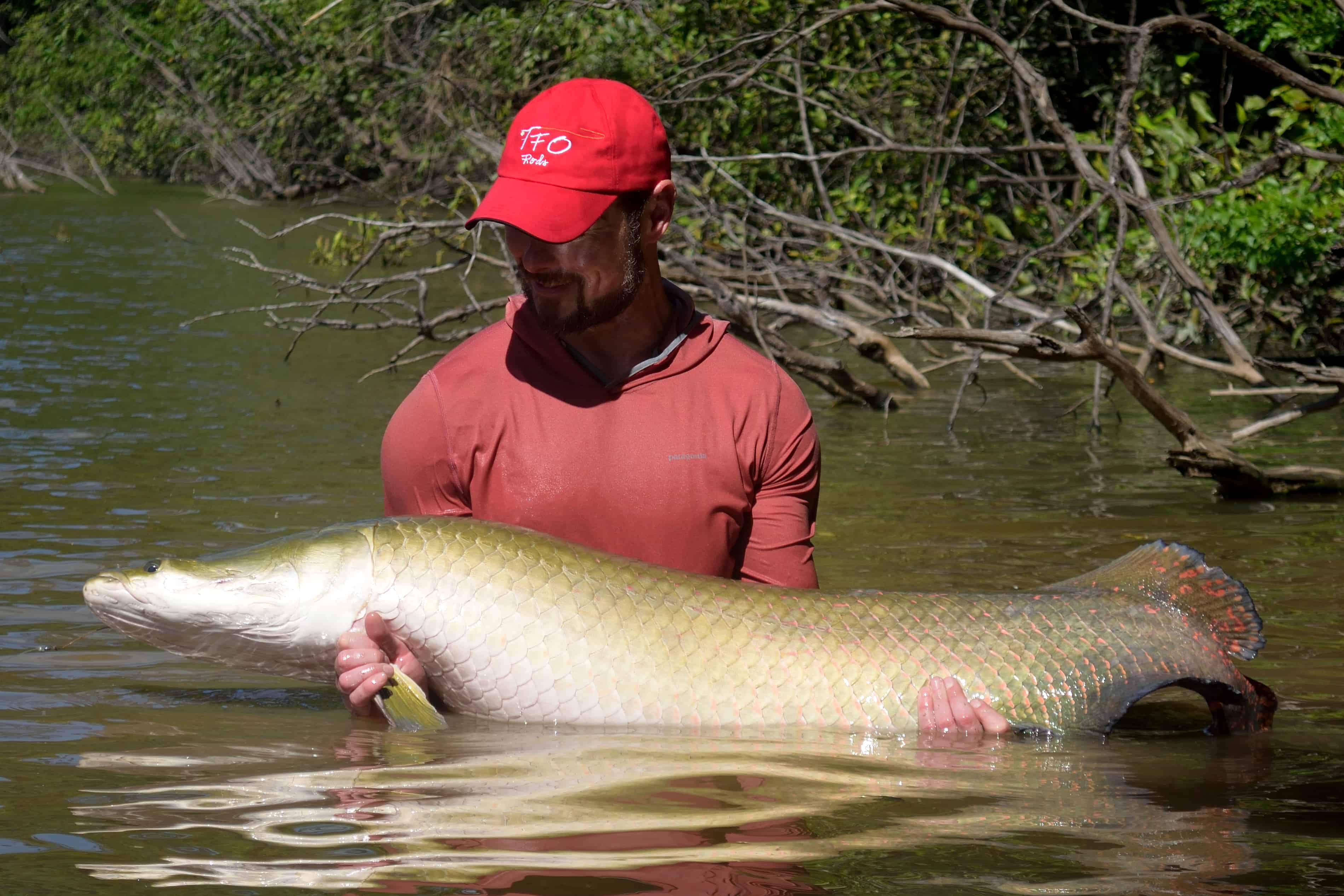 Peacock Bass
These aren't the monster peacocks characteristic of the Amazon. The biggest ones we caught were in the 6-7 lb range. However, they are insanely powerful and don't quit when at the end of the line. They are definitely the most beautiful of the species and were our main food source as we found them nearly everywhere we fished. I would compare their willingness to eat and strong fight to a huge smallmouth bass. Both require similar tactics to catch as well.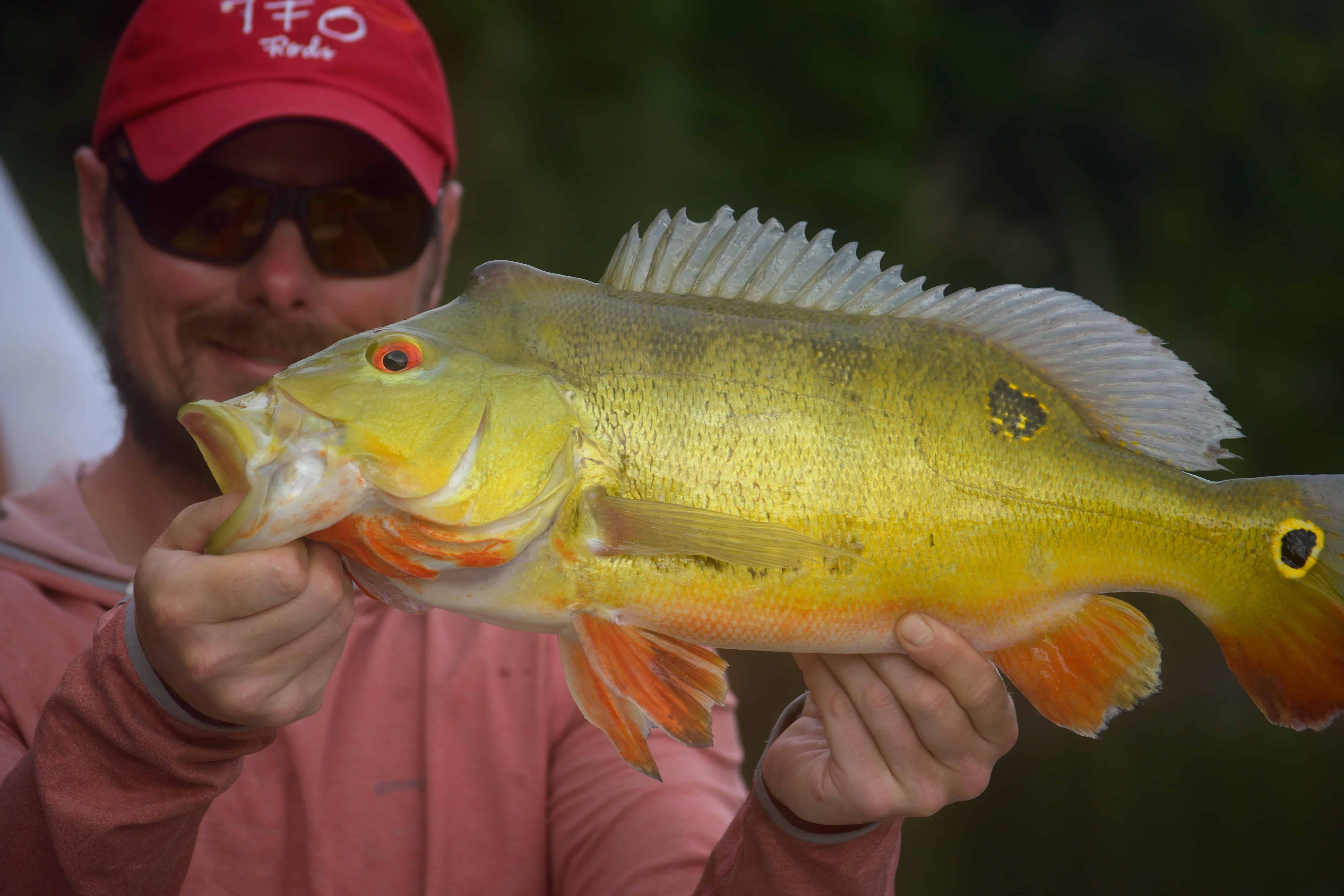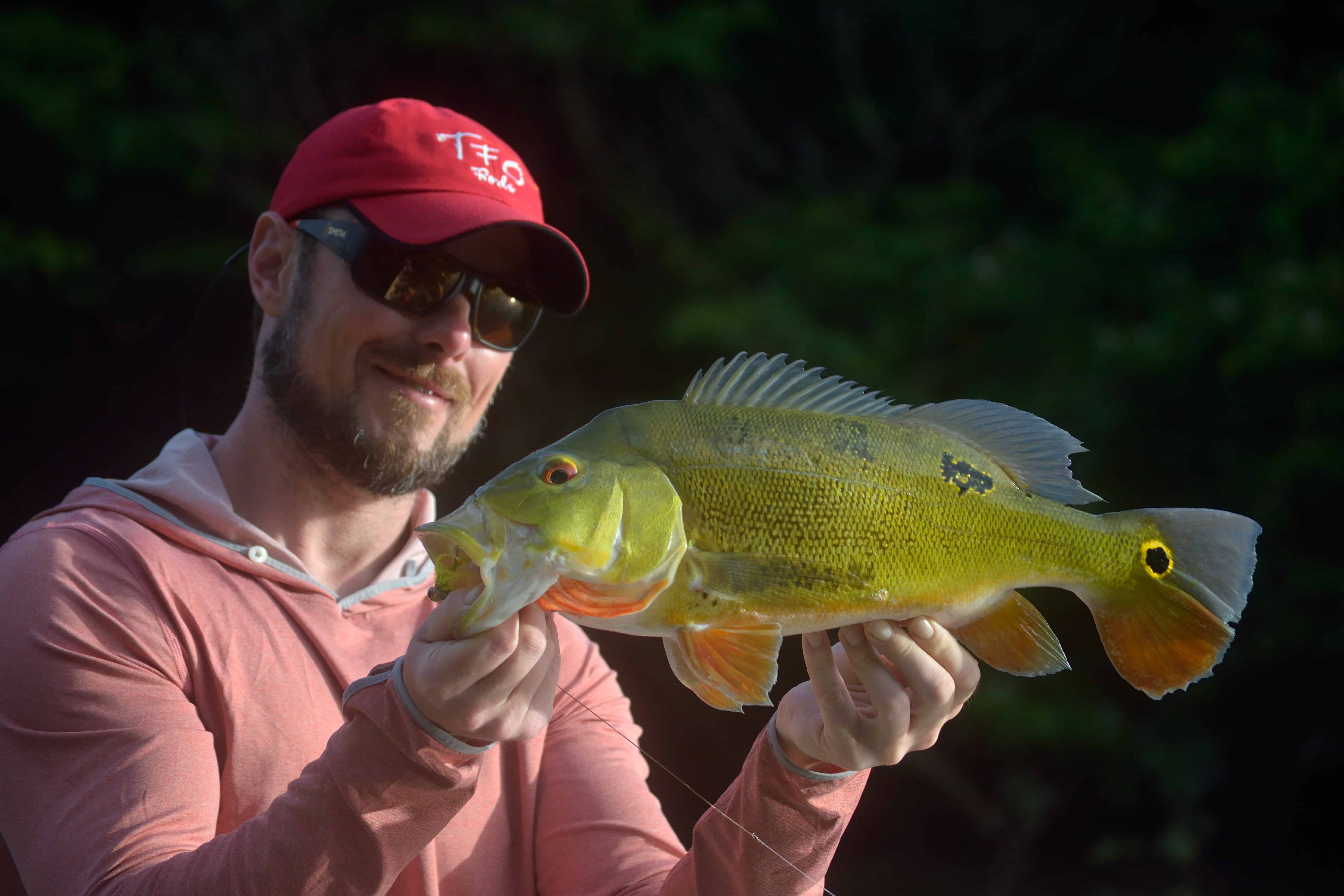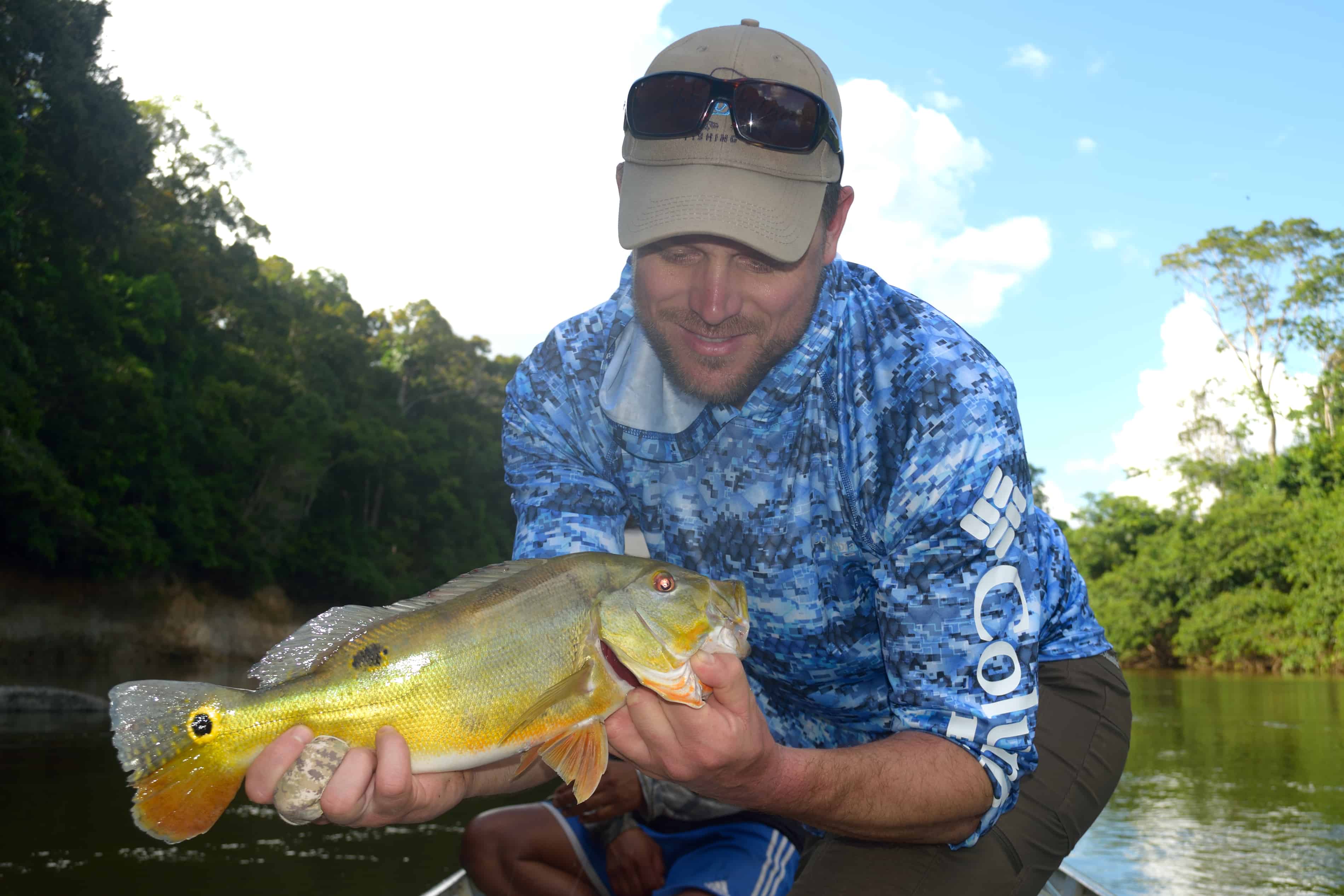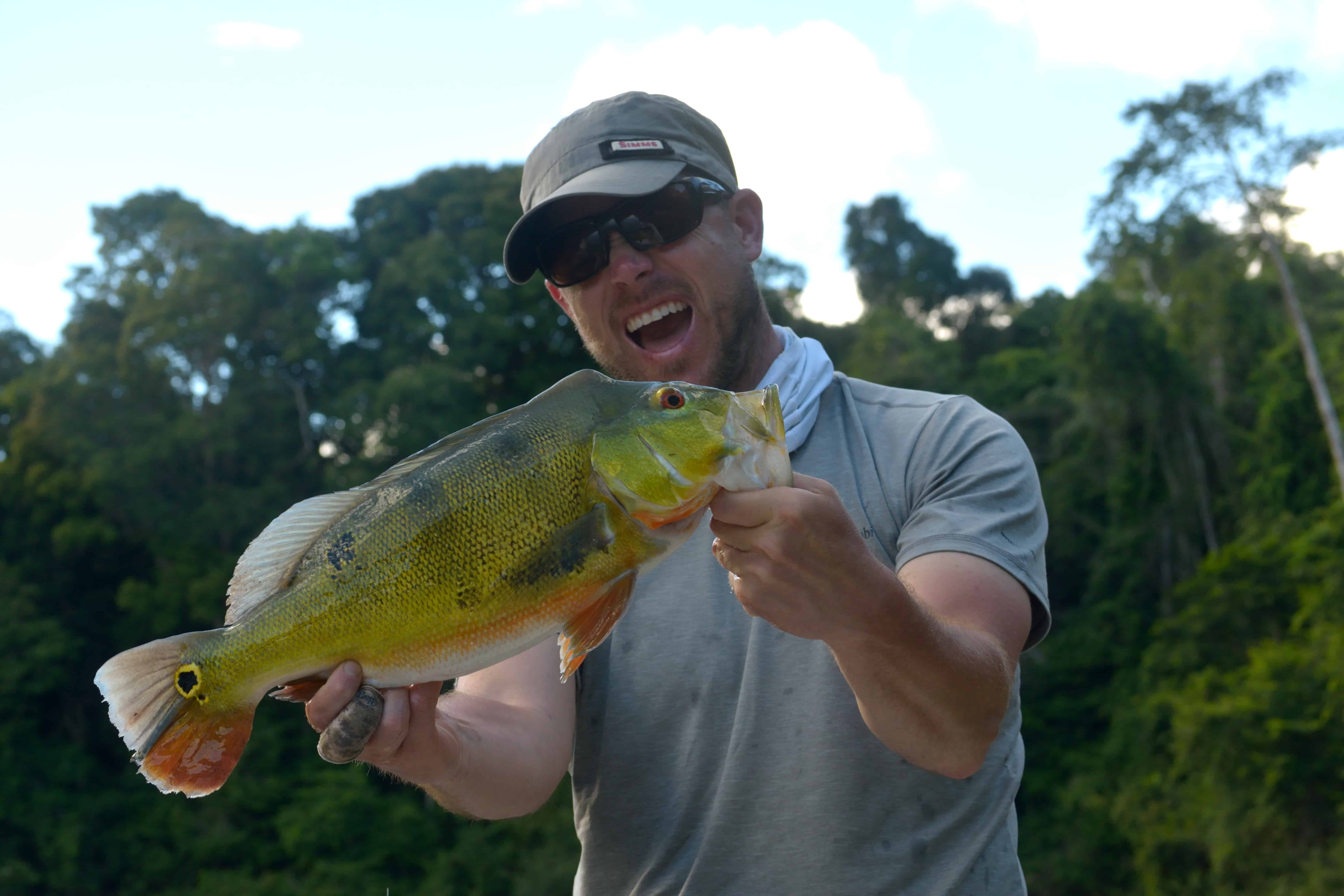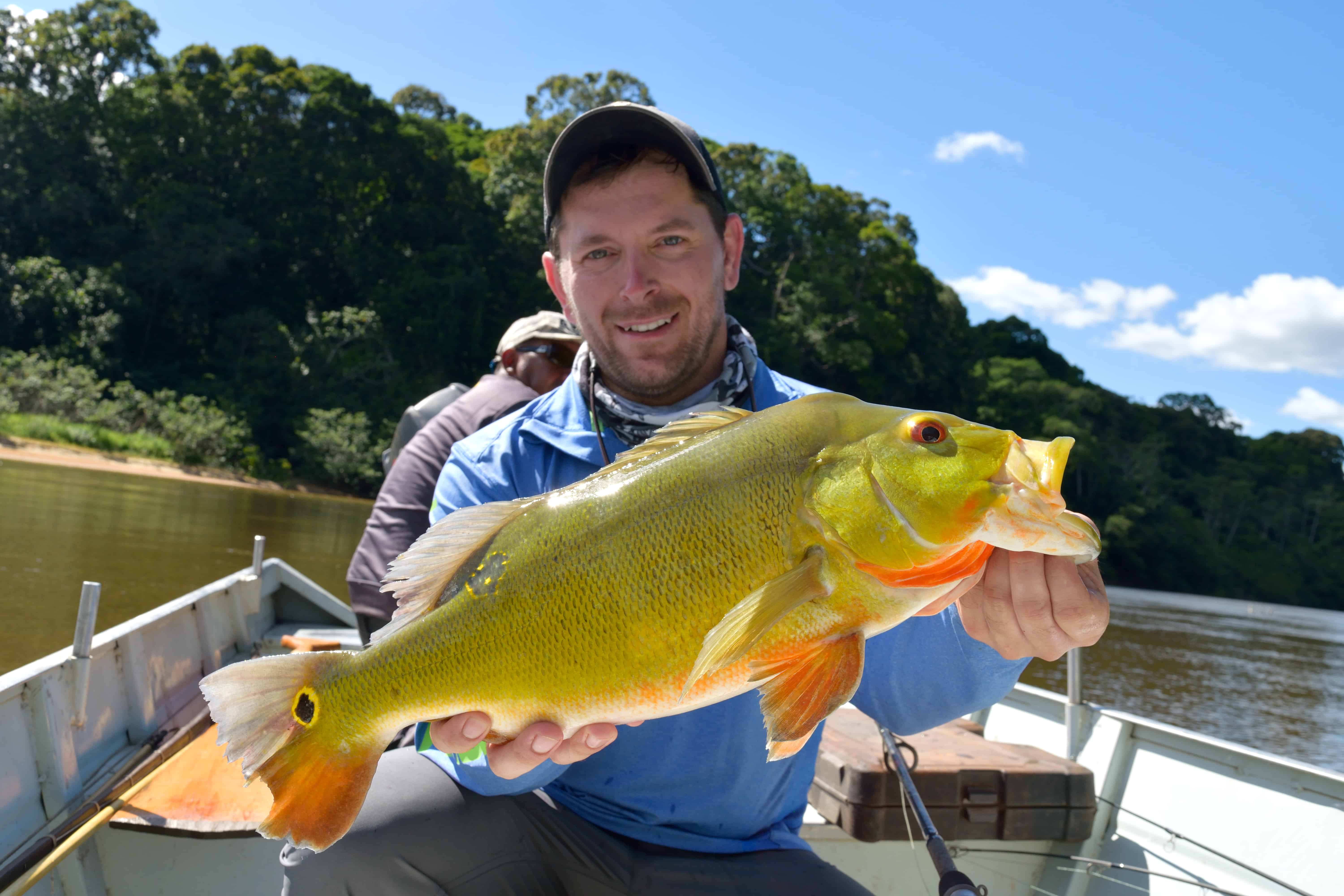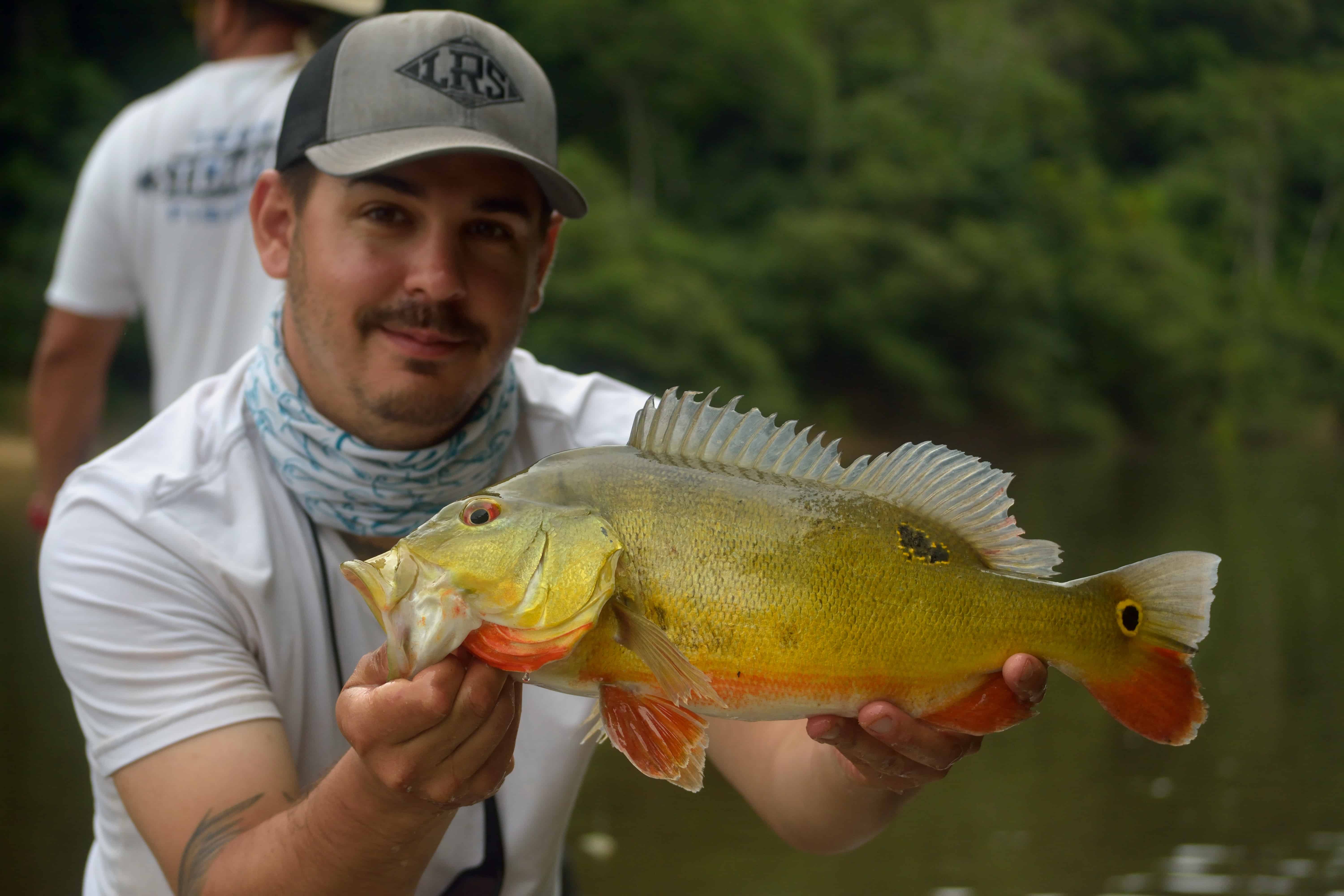 Payara
Aptly nicknamed the vampire fish, these are by far the toothiest predators in that system. They live in and around rapids and behave a lot like cohos or steelhead. They smash baits, fight hard, get airborne quick and often, and take advantage of the fast water they inhabit. Fishing for these beauties always had an incredibly beautiful backdrop of big boulders and rushing water. Except for the baits/flies used and how visual the takes often were – payara fishing reminded me of fishing for steel in the lower Niagara River.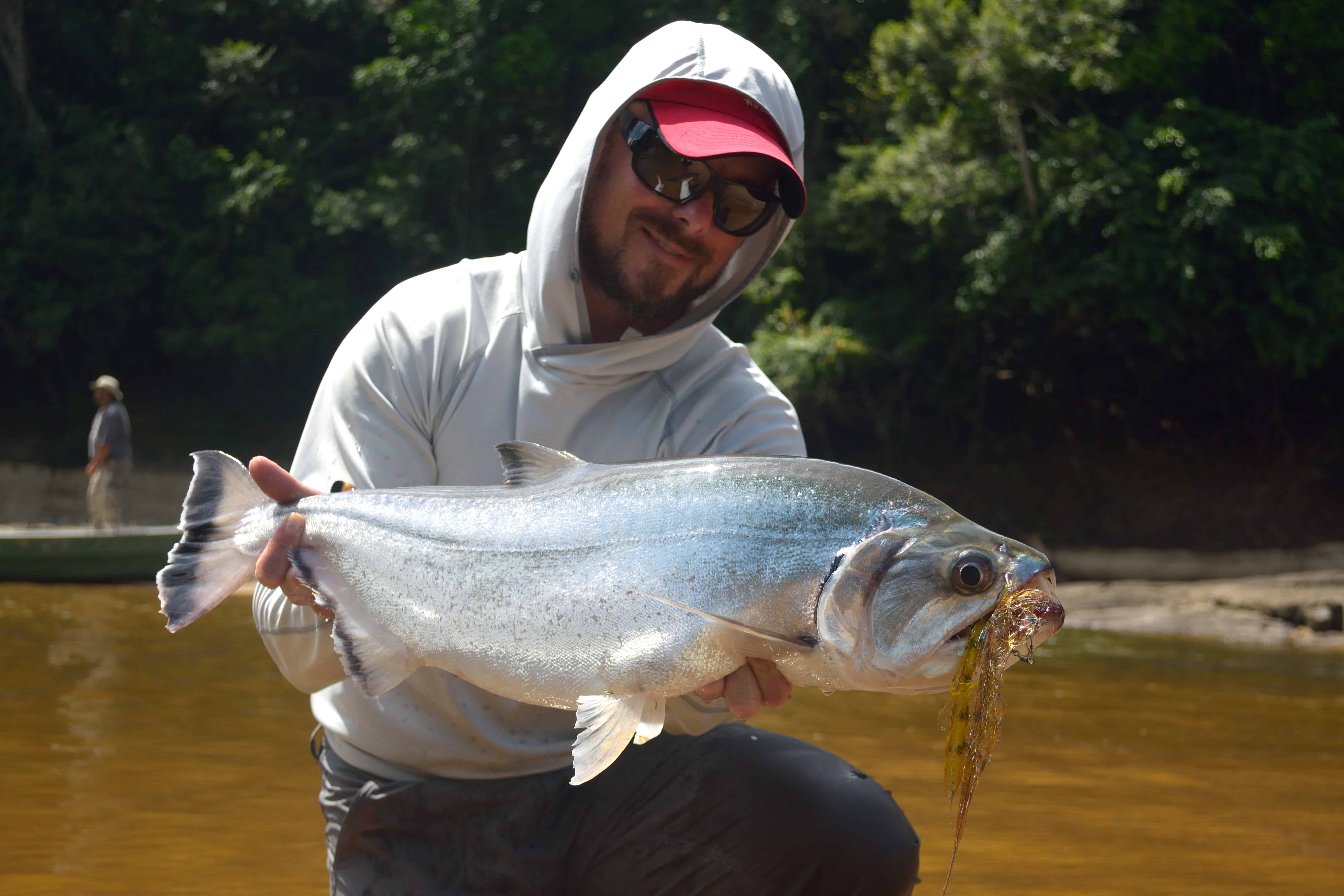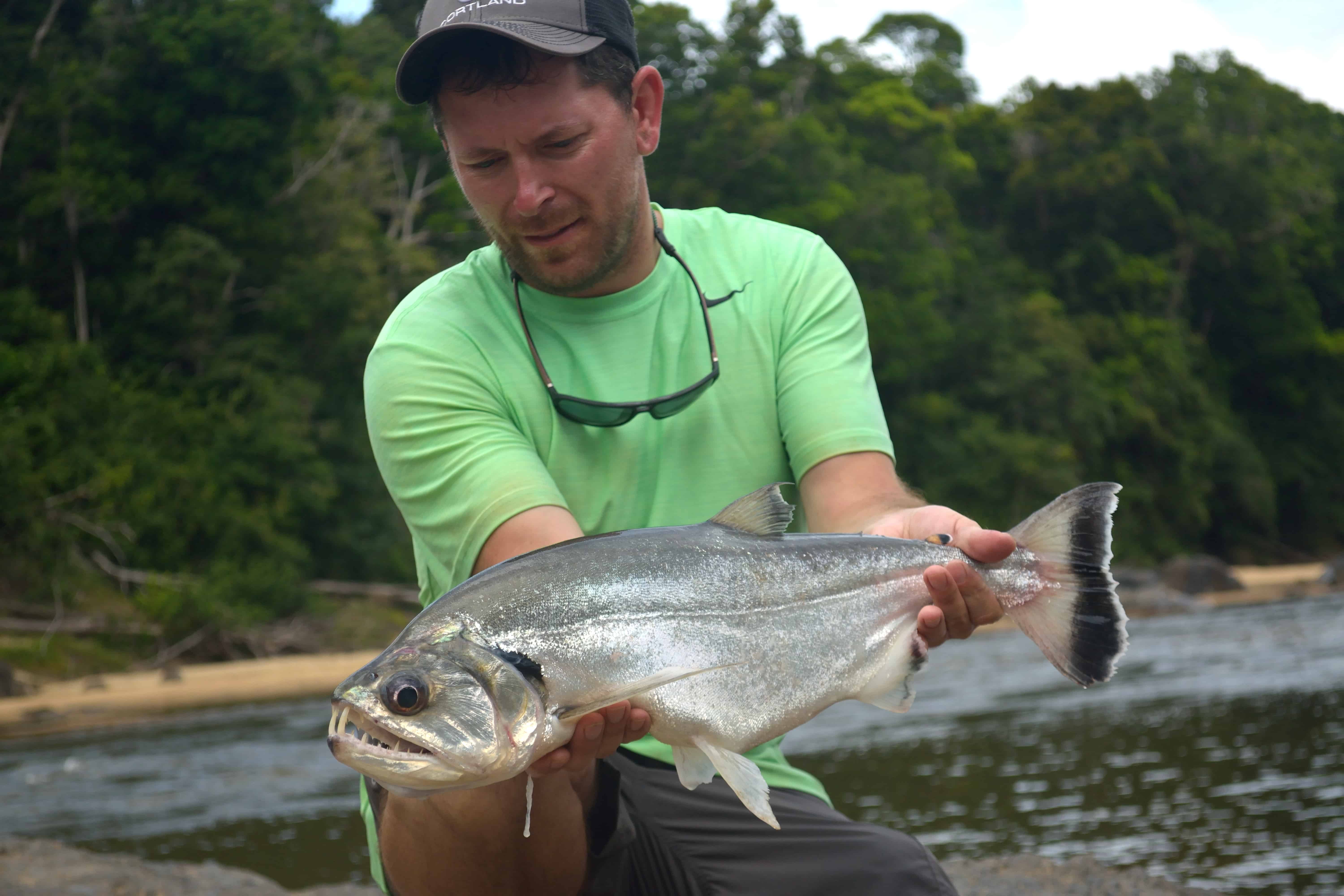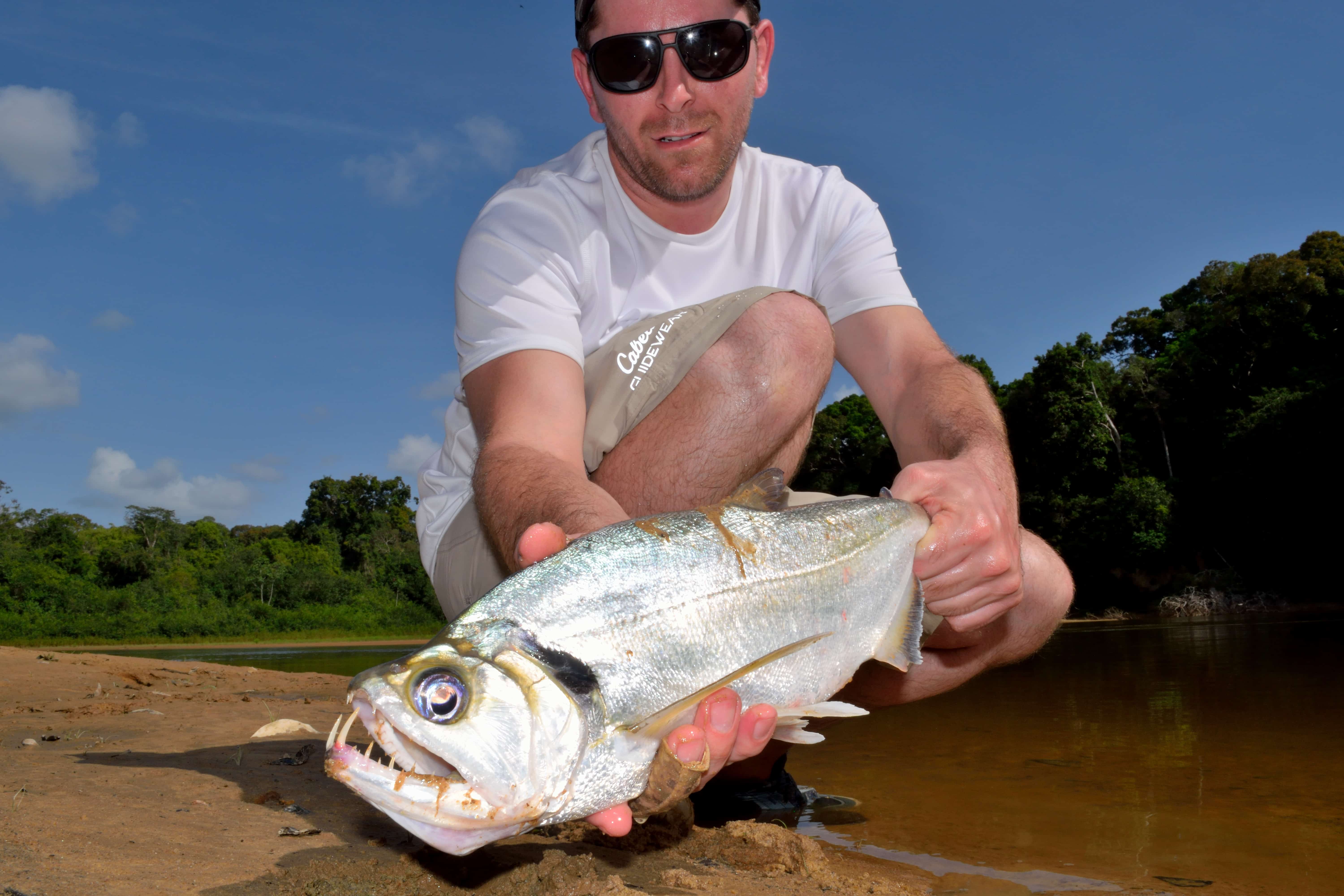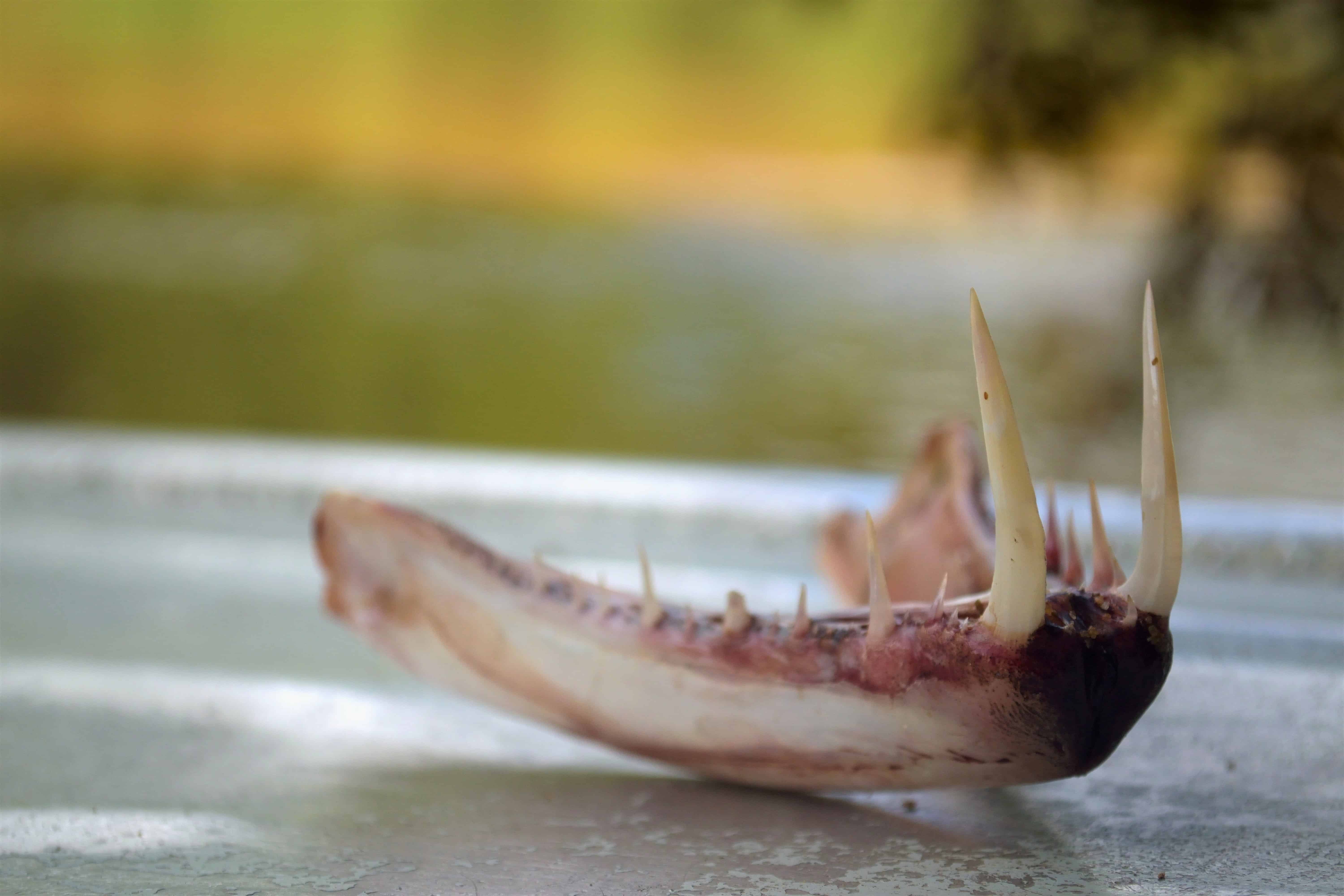 Piranha
Everybody has heard of these toothy predators and images of movies from the 80s where they tear up people and fly around admittedly clouded our impression of them. After a couple days in the jungle, we swam and bathed in the same waters as the piranha and never had a negative encounter. However, these guys took a toll on our flies and baits. Their jaws are some of the most powerful in nature and anglers need to be mindful of that – both in your rigs and when handling the fish. They hit like freight trains and fight way above their weight class. Picture fighting a voracious bluegill except 5-10x the size. Good times!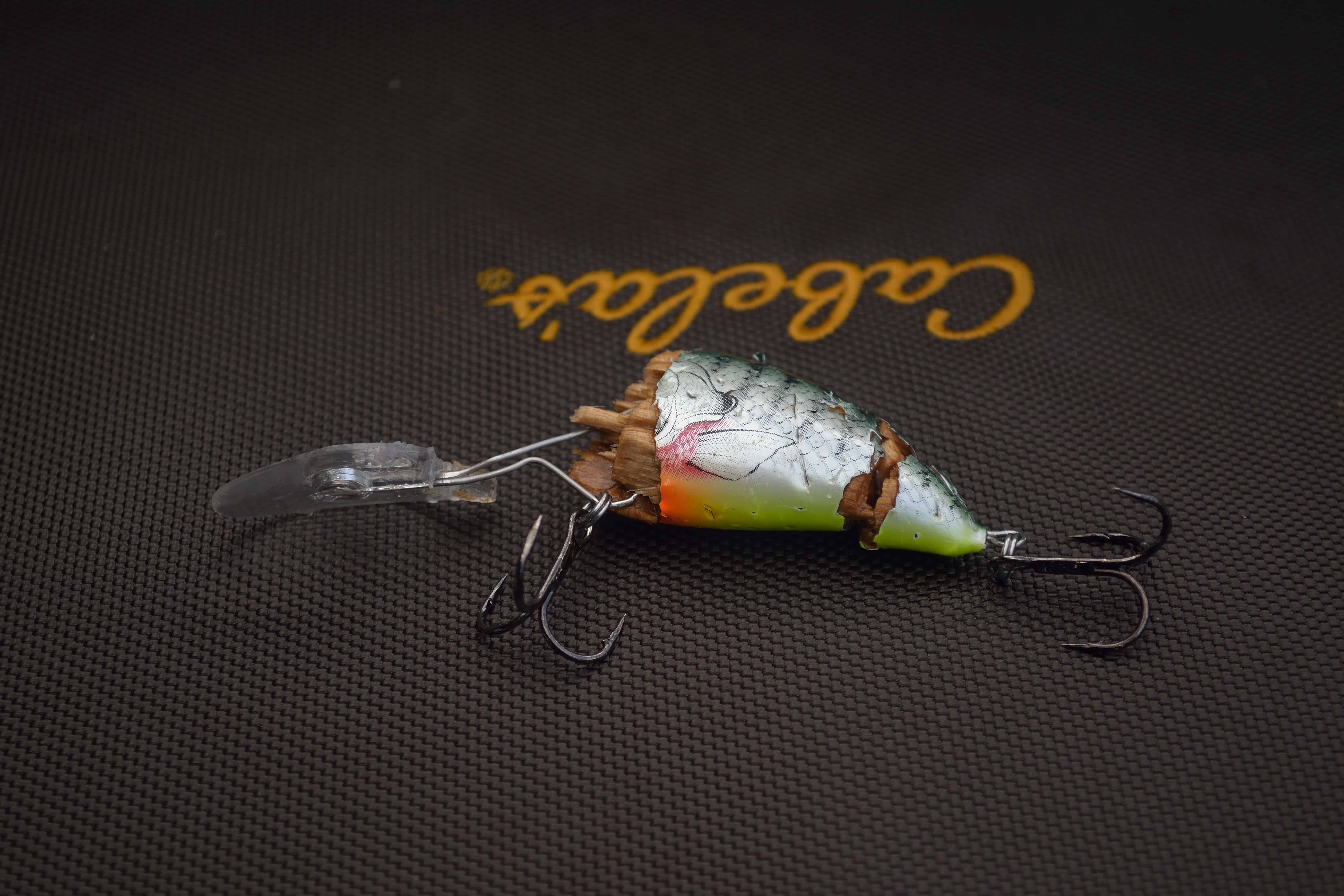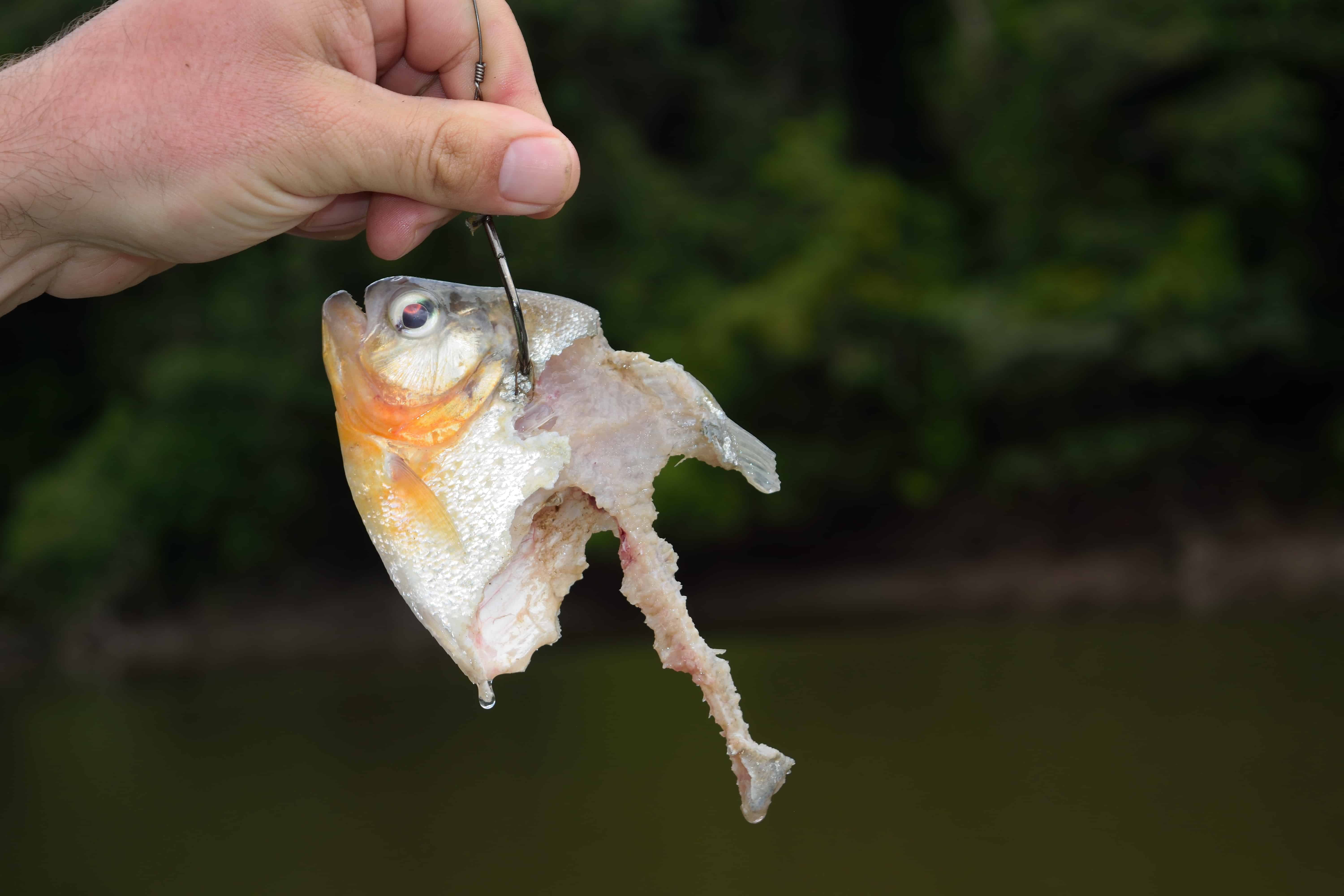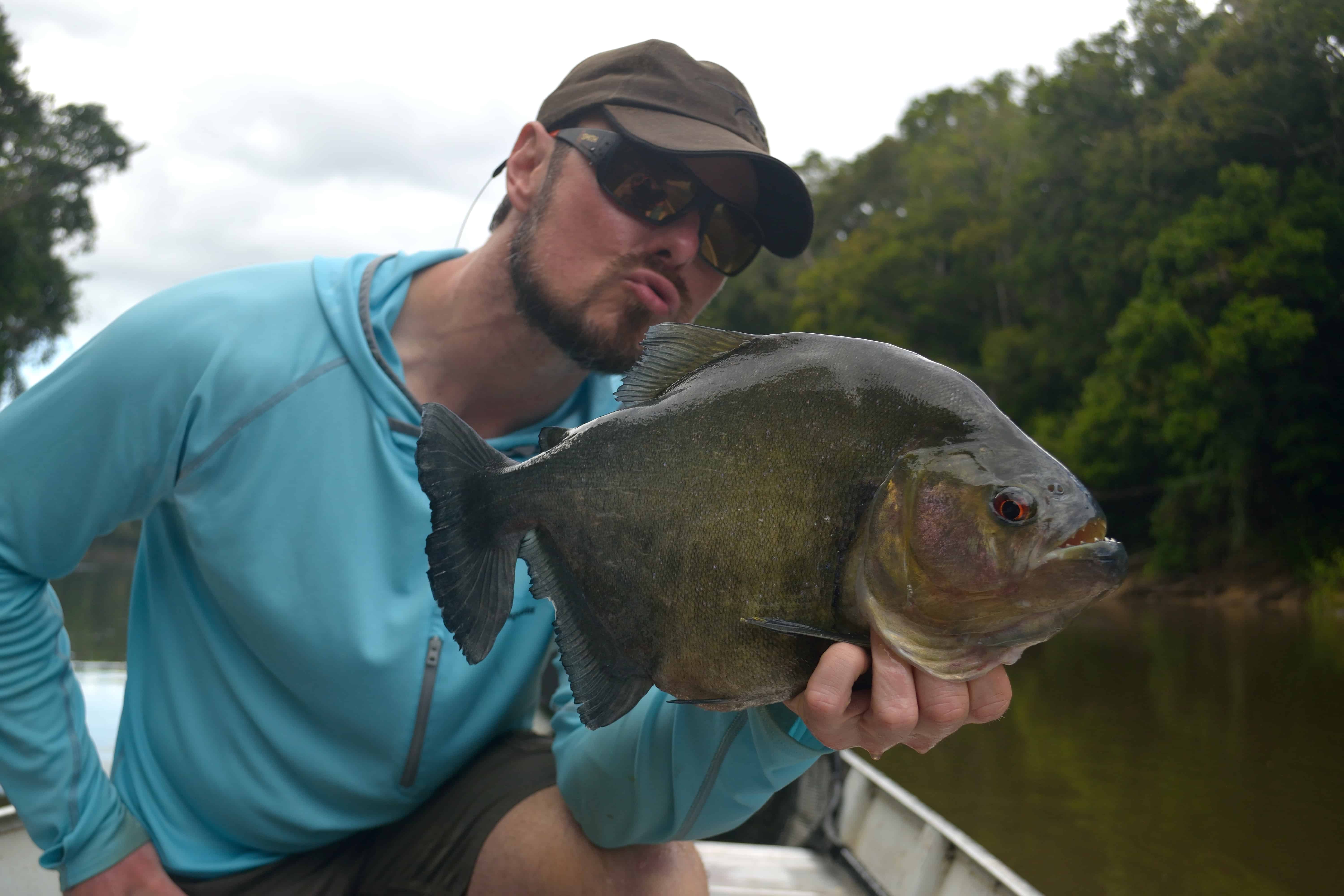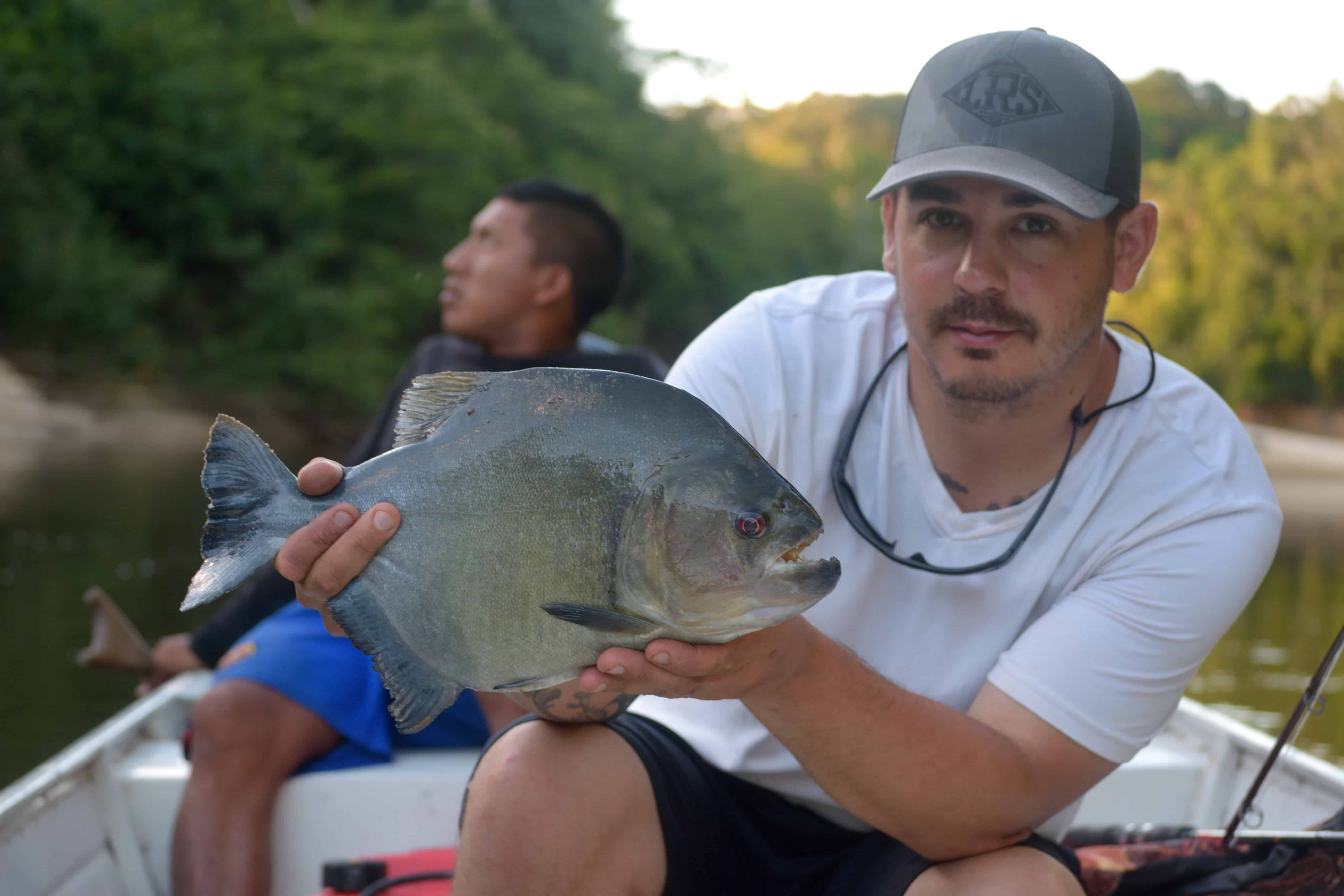 Pacu
A relative of the piranha, these fish fight just as hard but are a bit more difficult to catch. Touted as vegetarians by some, we found out (accidentally) that they eat prey species just as readily. Same general commentary as the piranha except these fish are by far the best tasting fish any of us had ever consumed.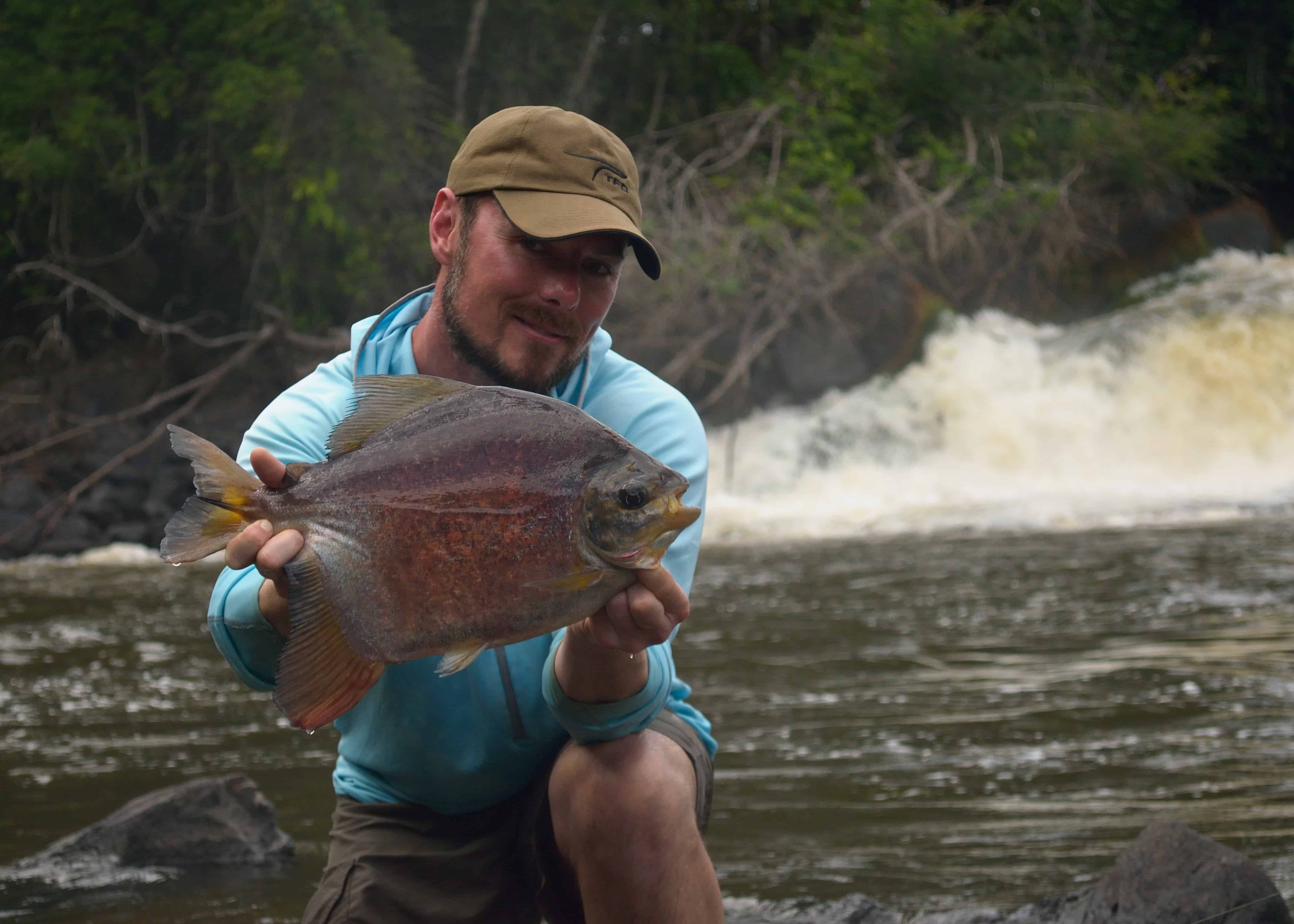 Swordfish
No relation to the saltwater fish with the same name, we found these fish all over the river system. They always seemed eager to smash topwater baits/flies. We caught a ton of them and they became a silent favorite as when action got slow – a sword always showed itself. Think of them like a gar – they hit hard, fight well, and grow reasonably large – enough to impress.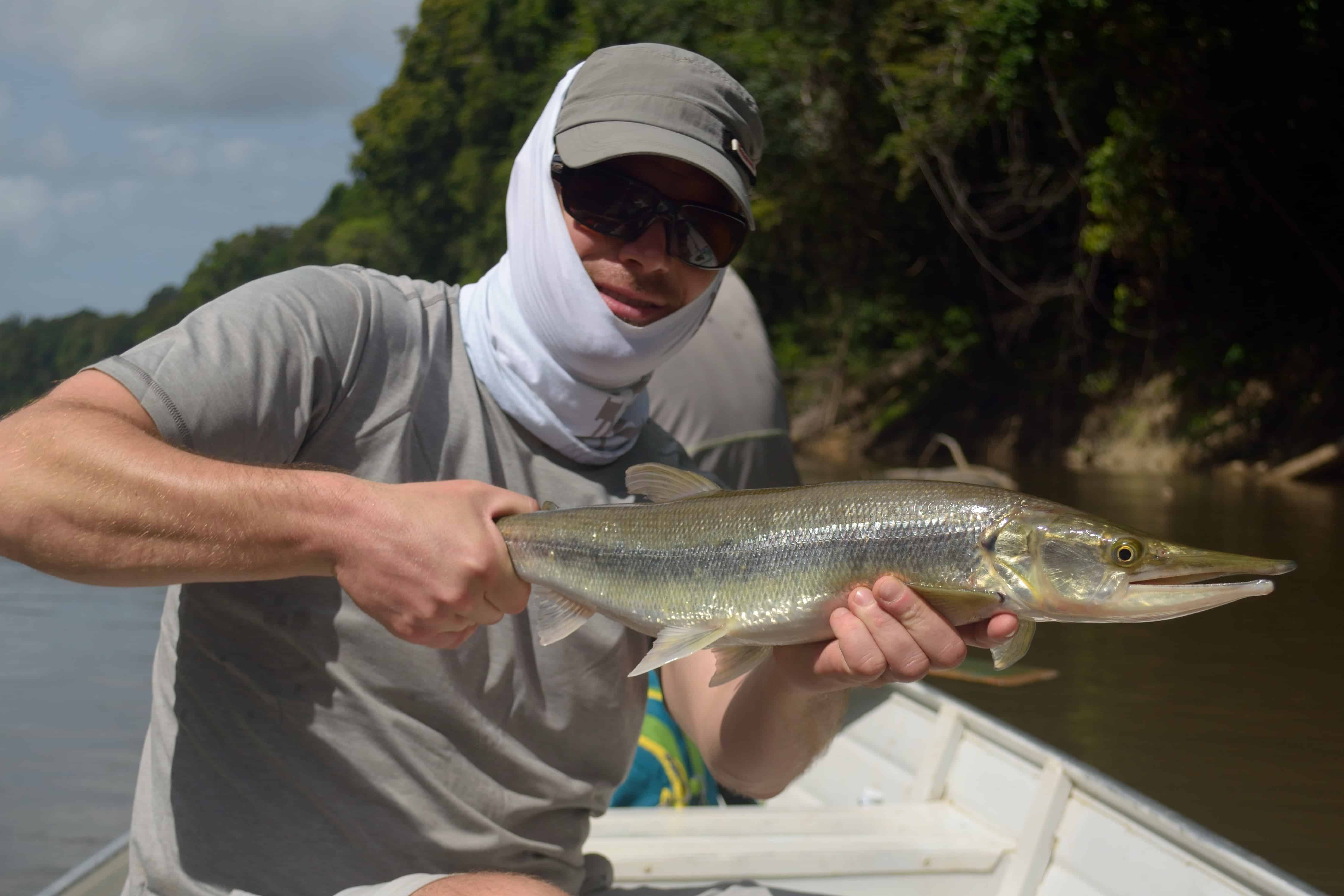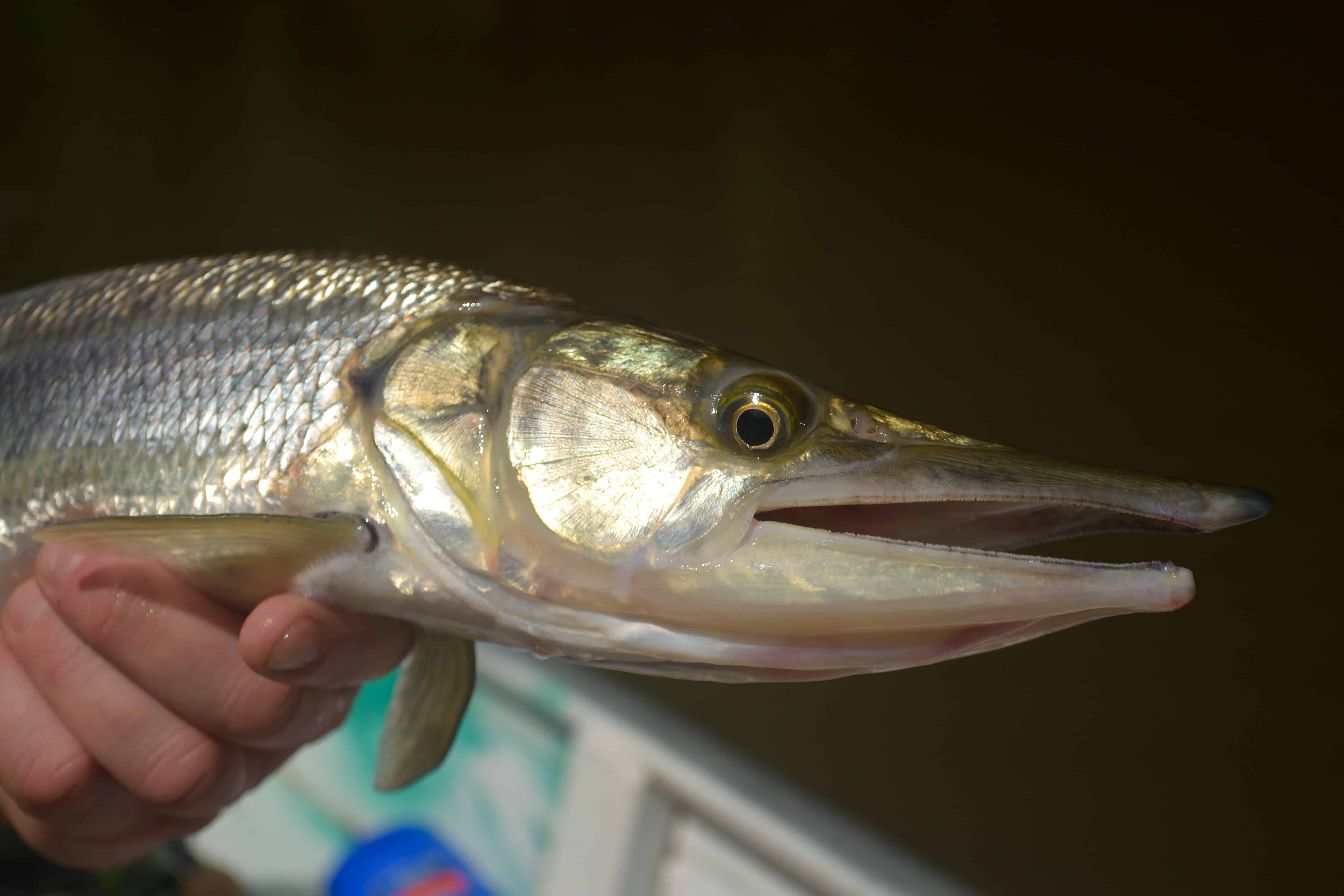 Arowana
These fish did a great job of eluding us. Only one came to hand the whole trip but we saw many more. The water was unseasonably high when we were there so most of the fish were deep in the trees and inaccessible. They behave like beast trout – they like moving water, sipping bugs off the surface, and holding in pockets on sand flats. Fishing for them required stealth and precision casting – I hooked 2 and both came unbuttoned right away but Mike was lucky enough to get his in a pocket in some dense timber.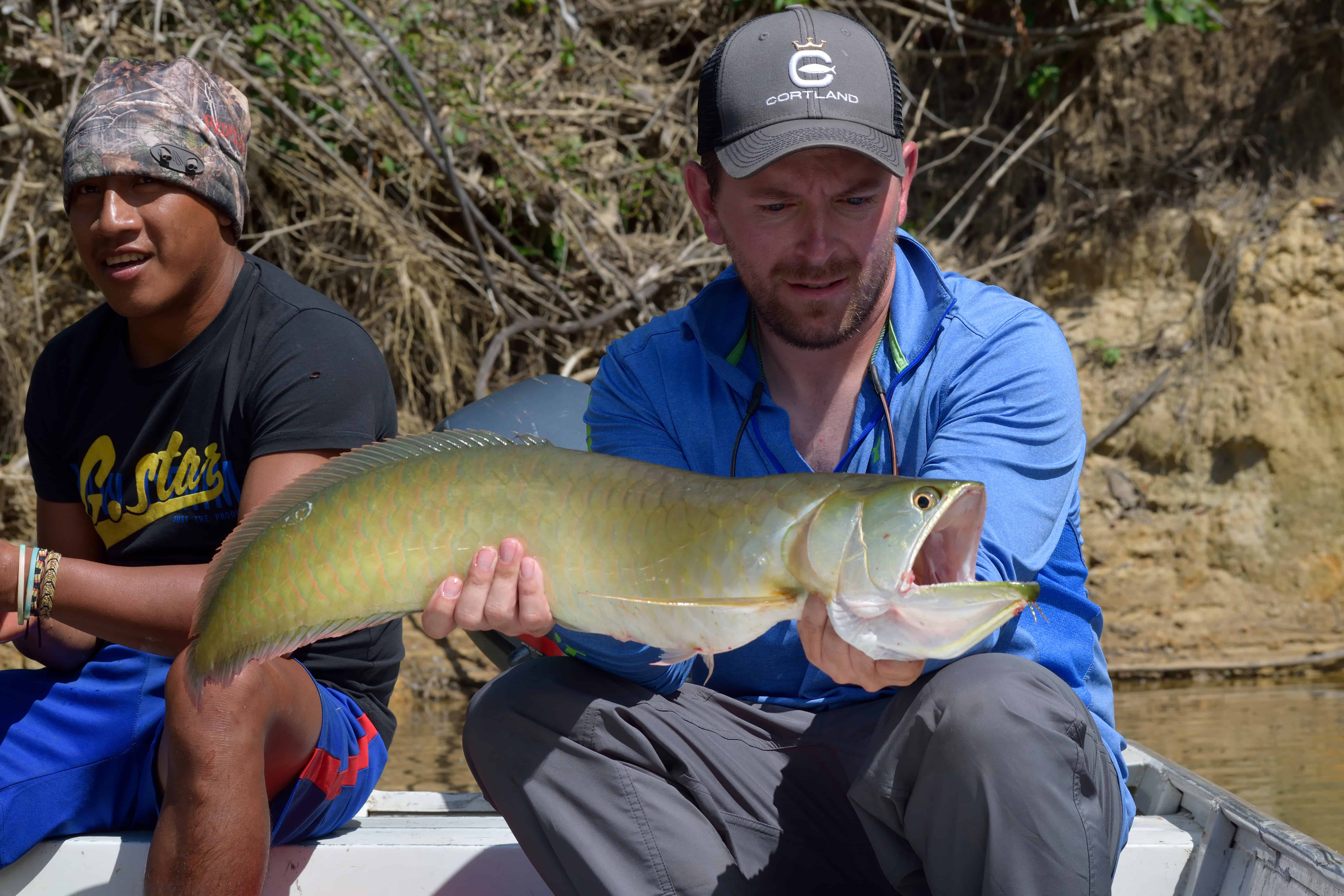 Redtail Catfish
I never took catfishing seriously before this trip.  It was a dark night and we were all deep into a 1.75 of rum when Chuck first hooked into one and we all got to see it kick his ass almost pulling him into the water.  These fish are insanely strong.  By far the strongest fish i have ever fought to include the arapaima.  I broke a bait casting rod designed  for fighting large saltwater fish trying to land mine.  I don't know the final tally on how many we hooked but it was over 15 and we only landed a few if that puts things inter perspective.  We will have to really up our game the next time.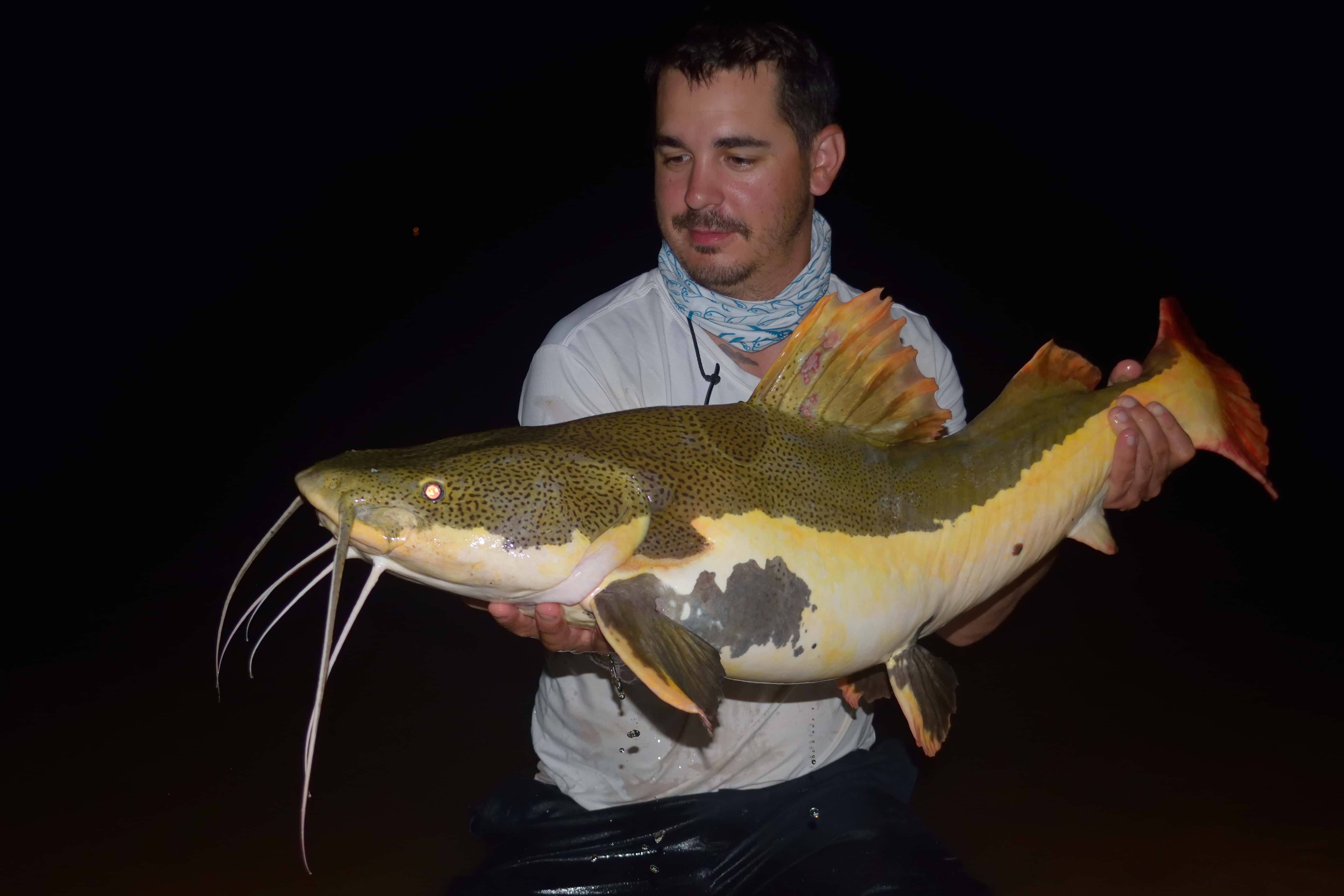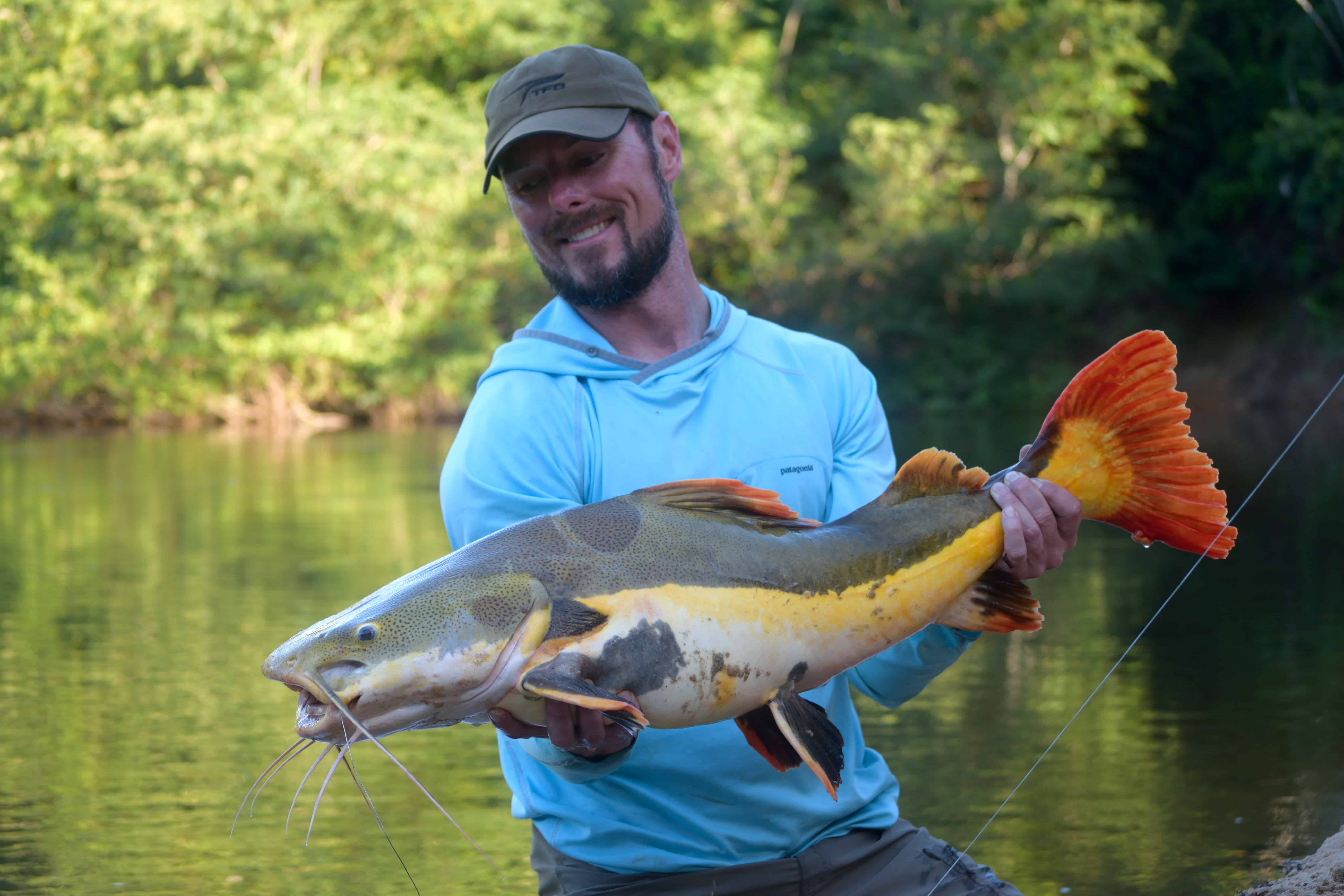 "Hori?"
I don't know the proper spelling of these little guys but this is how it sounded when the natives identified them to us. We caught a ton of them on the ponds and still water areas. They love timber and shadows and if anything entered their zone, they attacked. From the looks of them, they appear to be miniature relatives of the wolf fish. They helped break up long days on the ponds pursuing arapaima.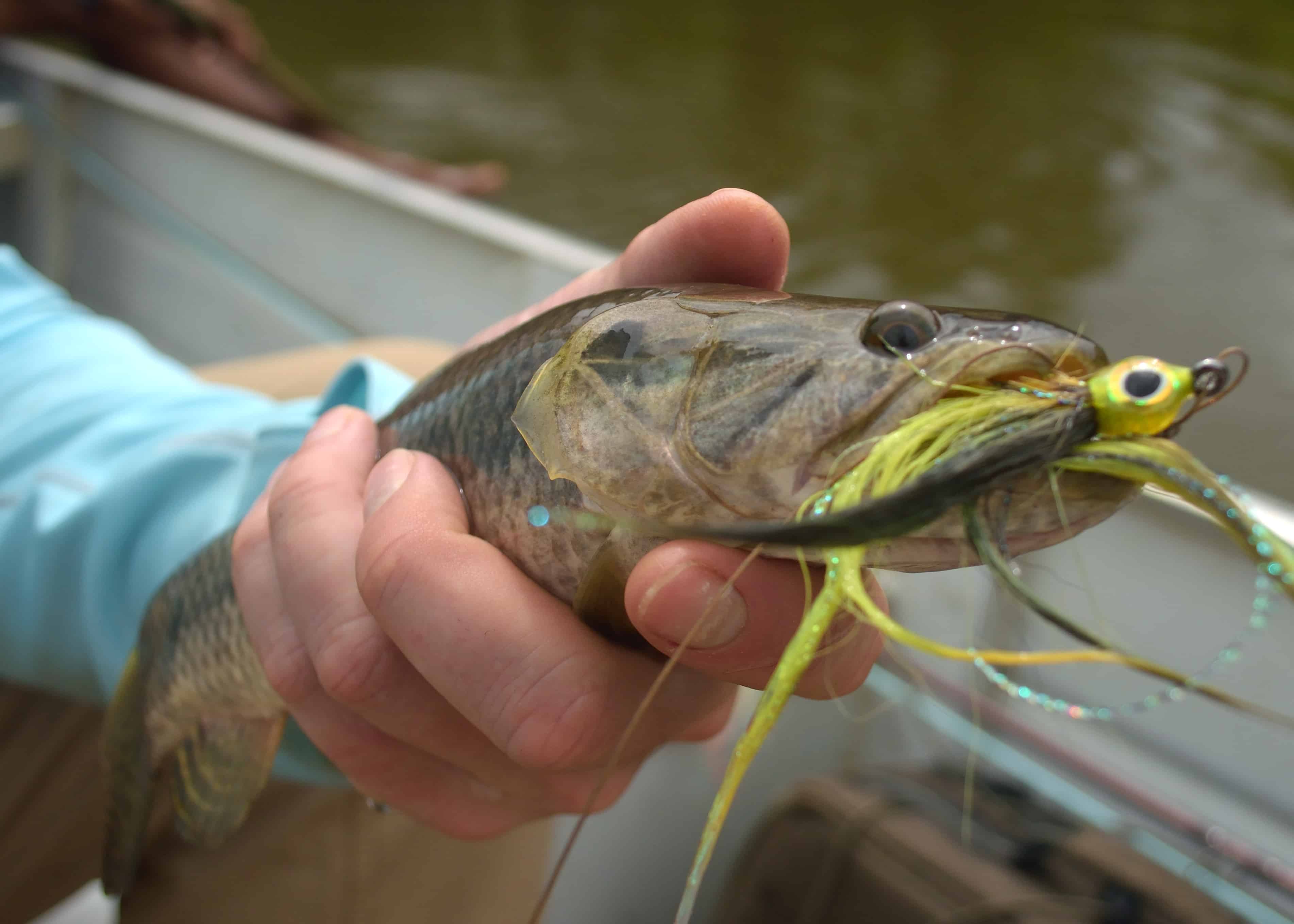 Other Wildlife to Enjoy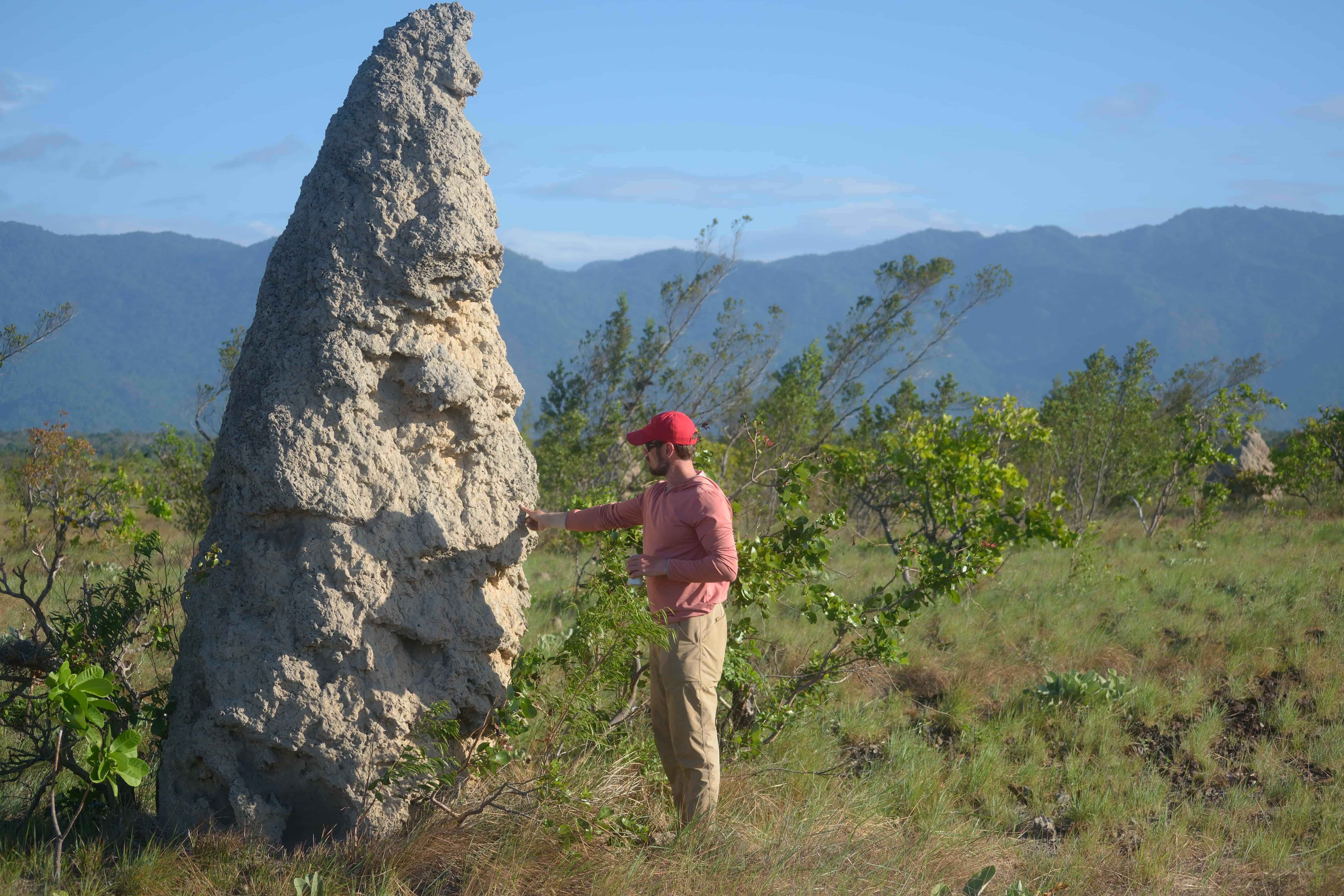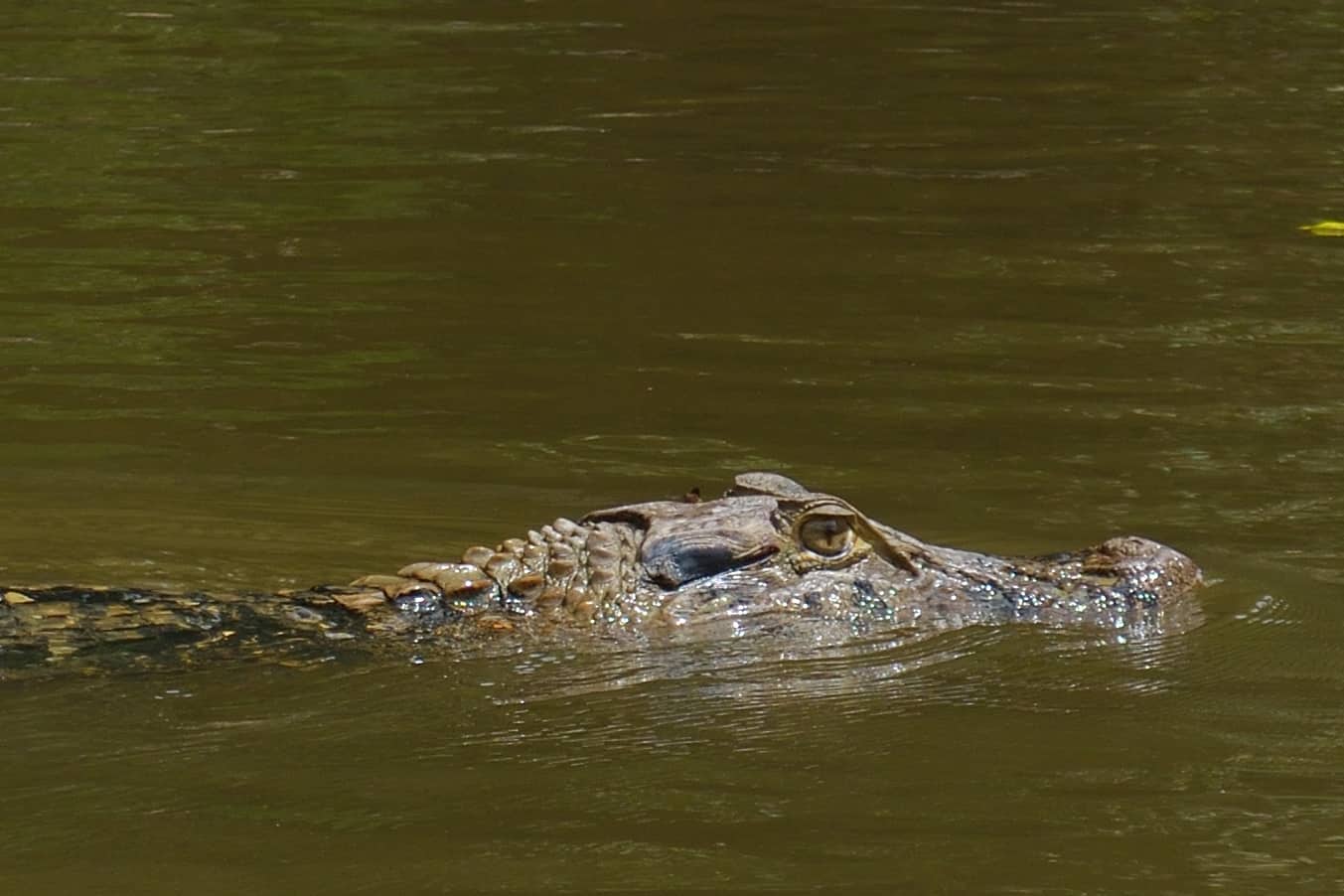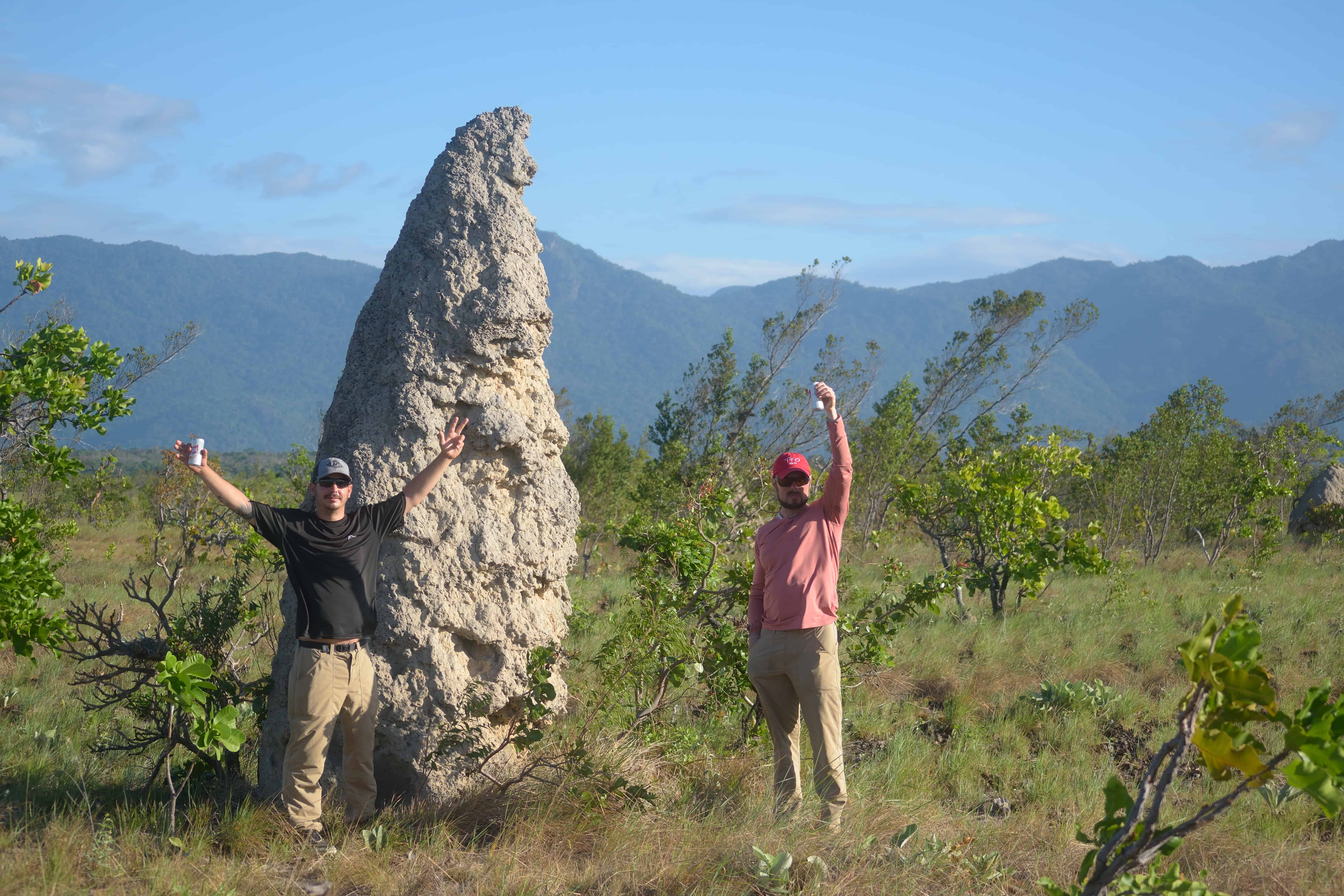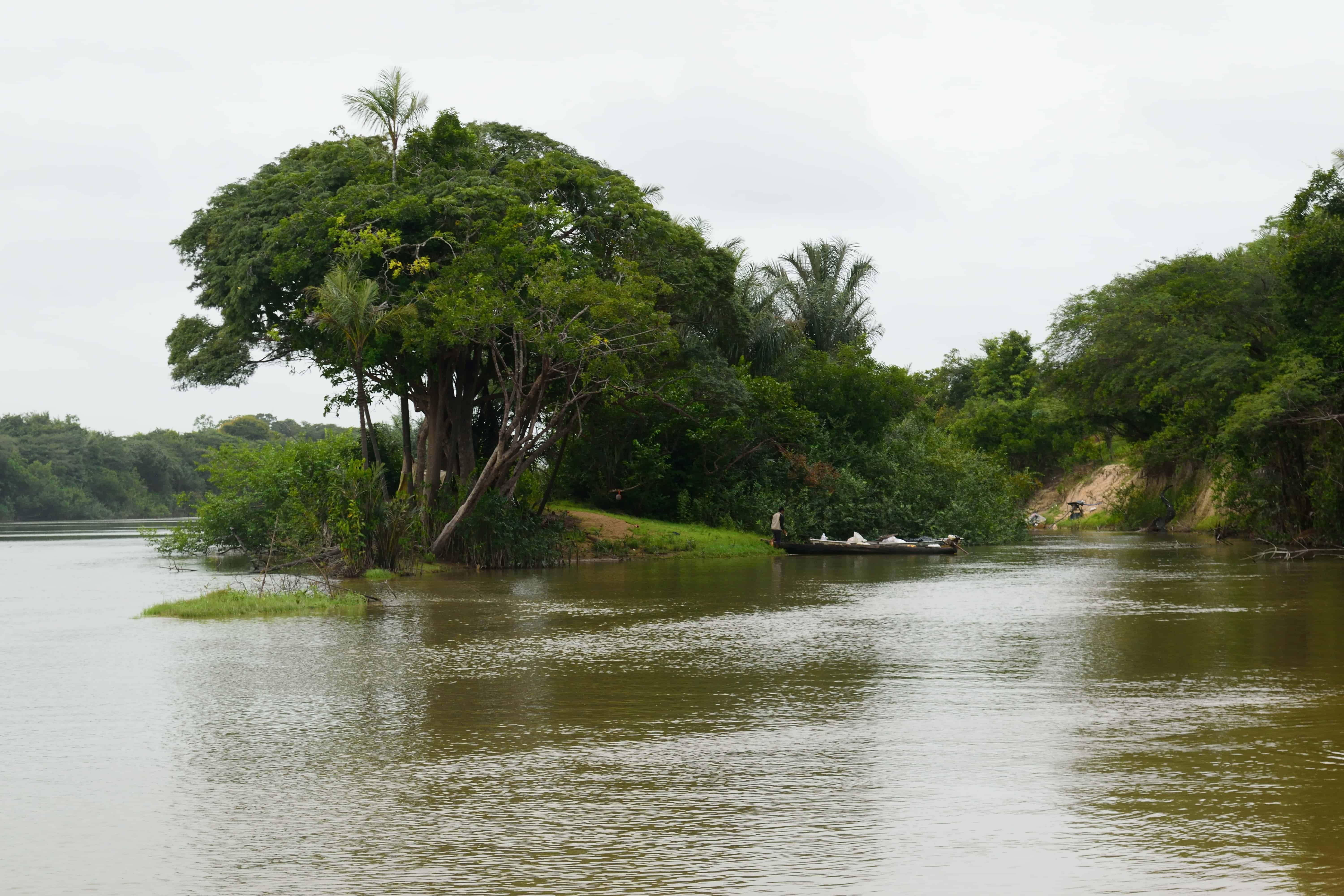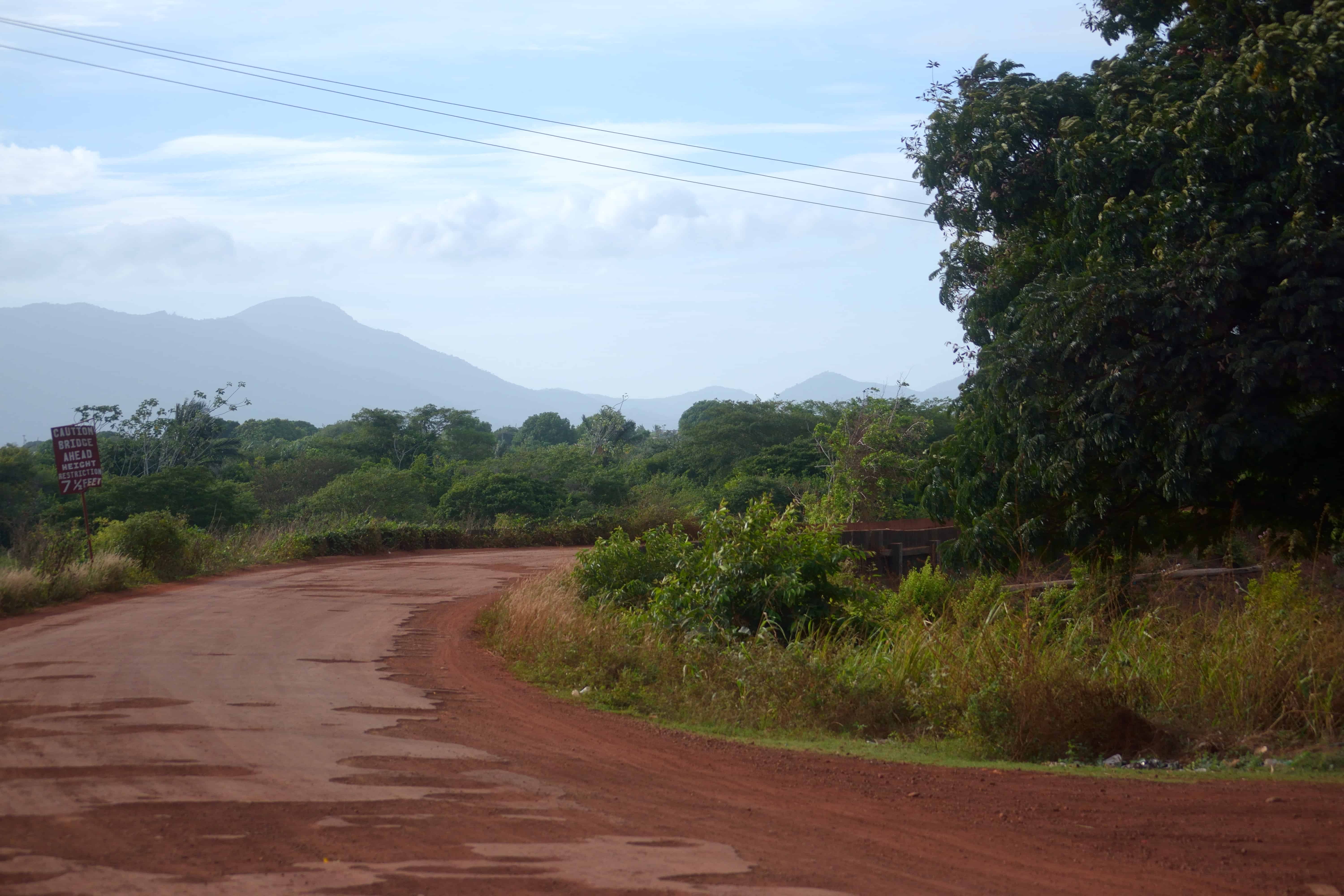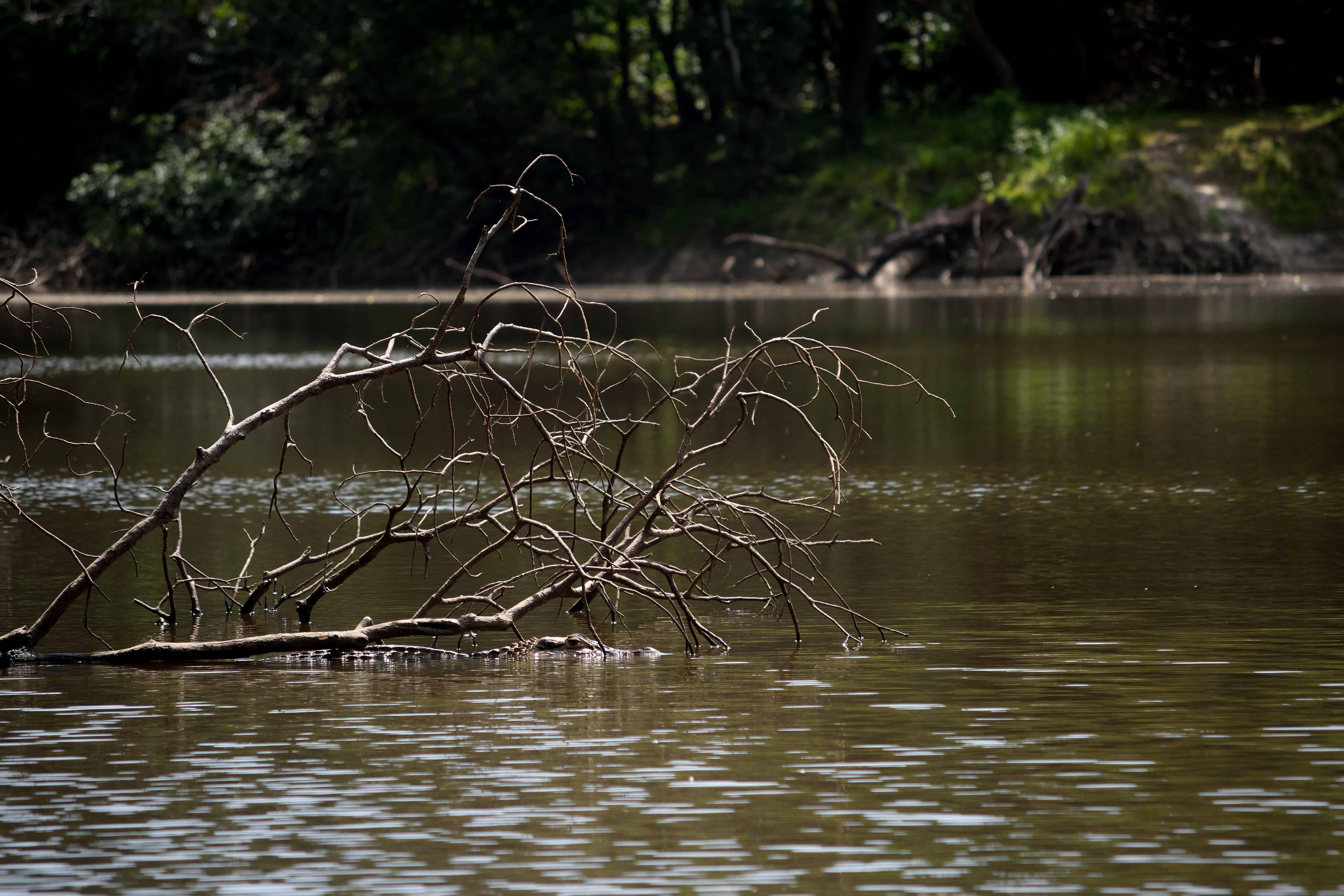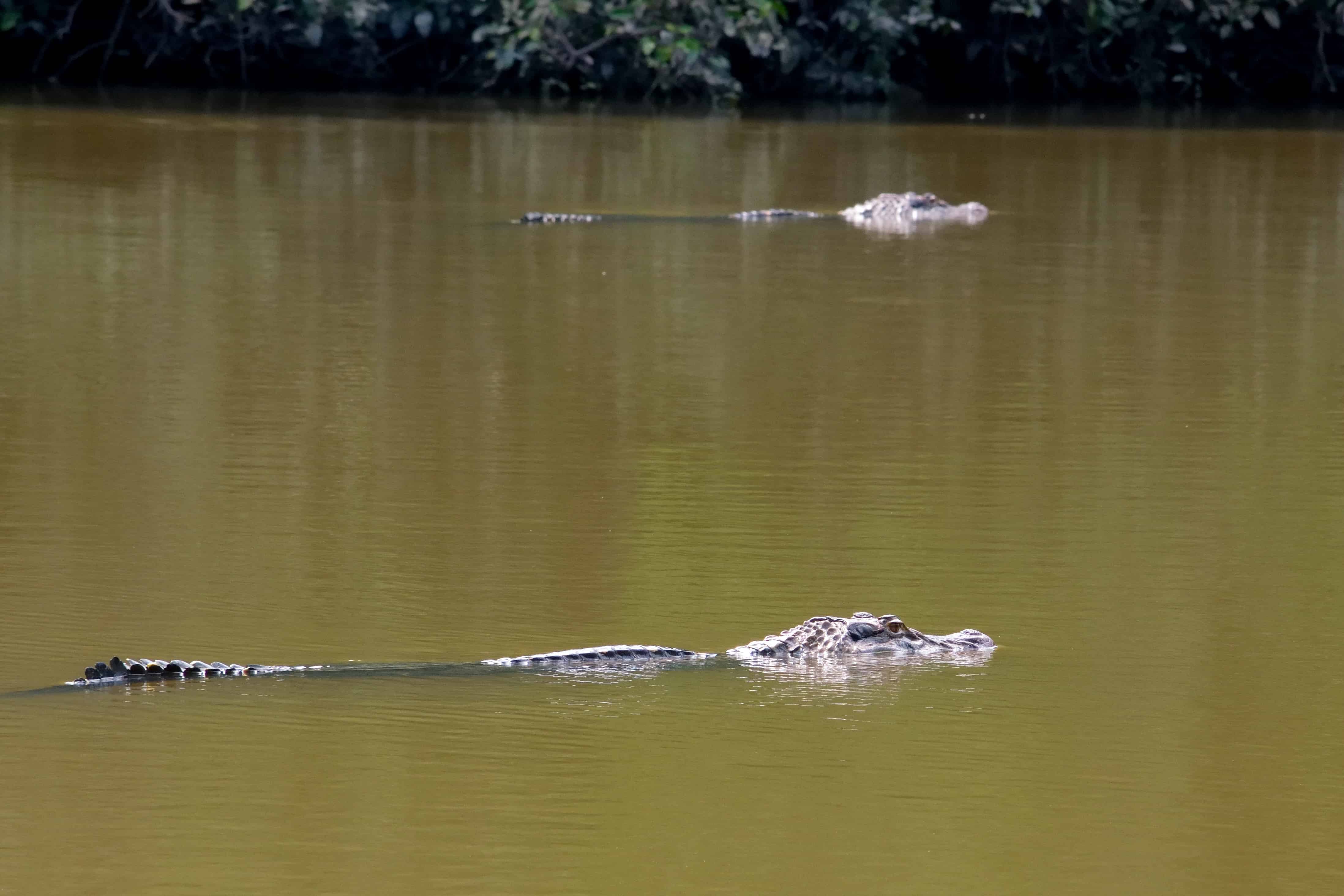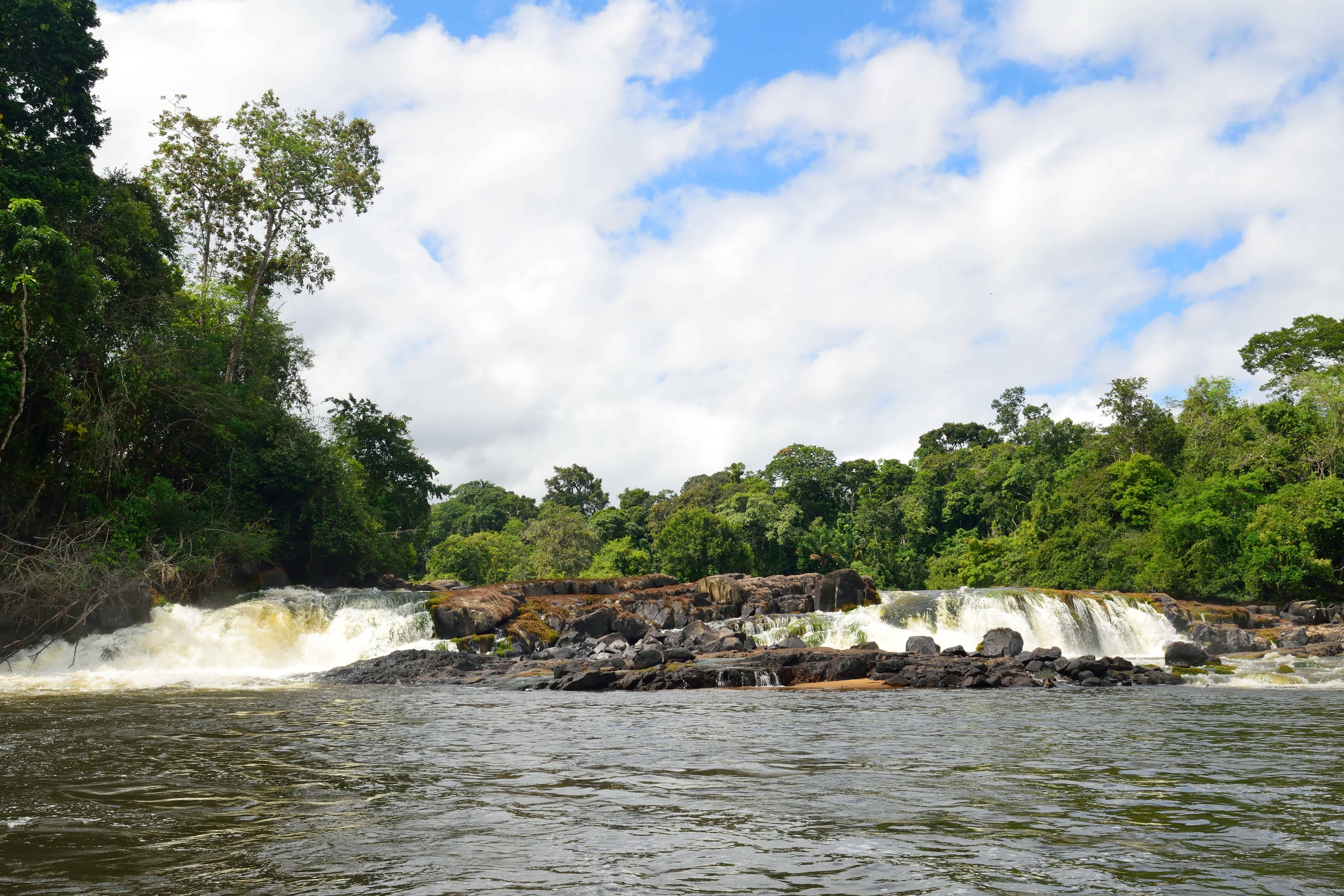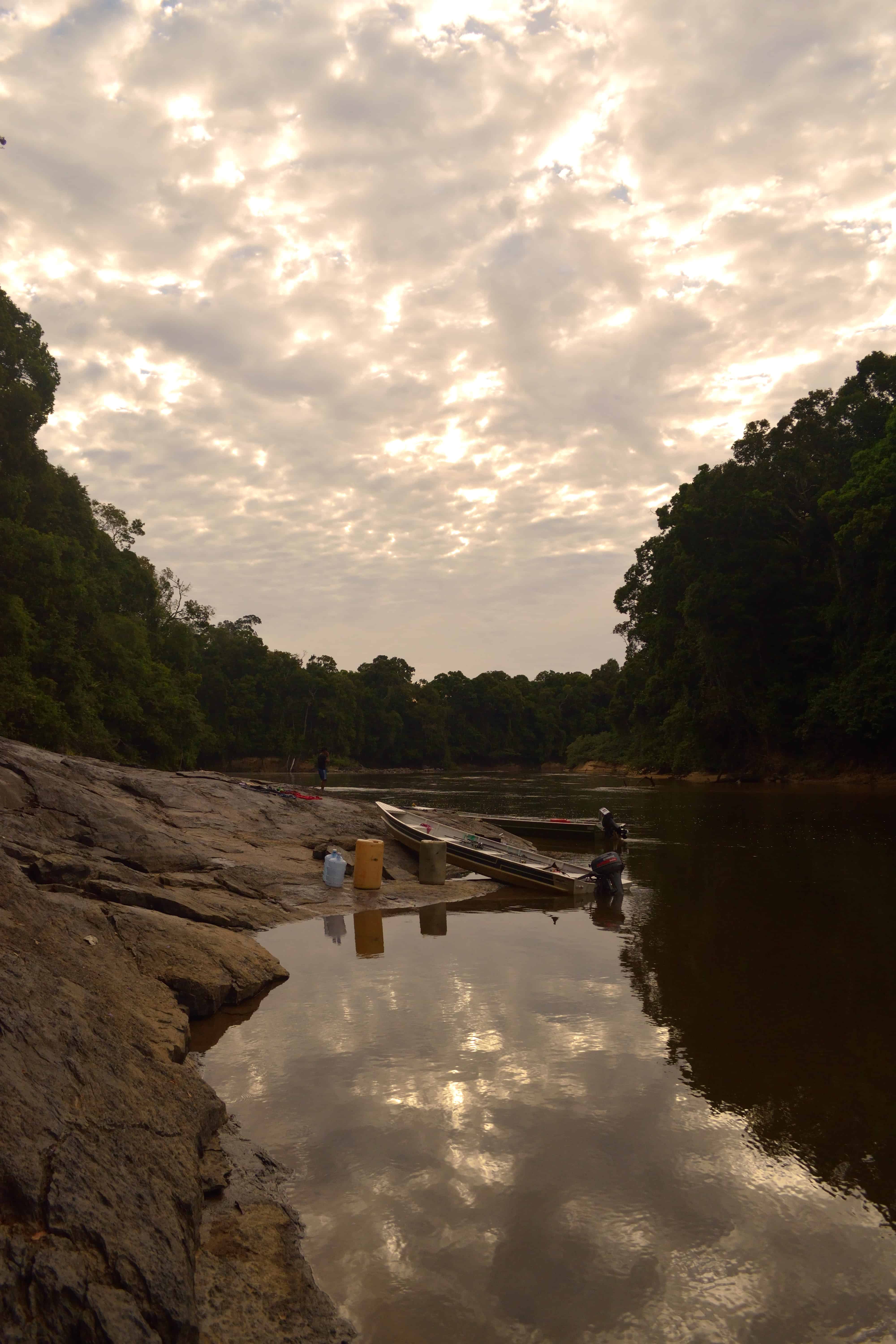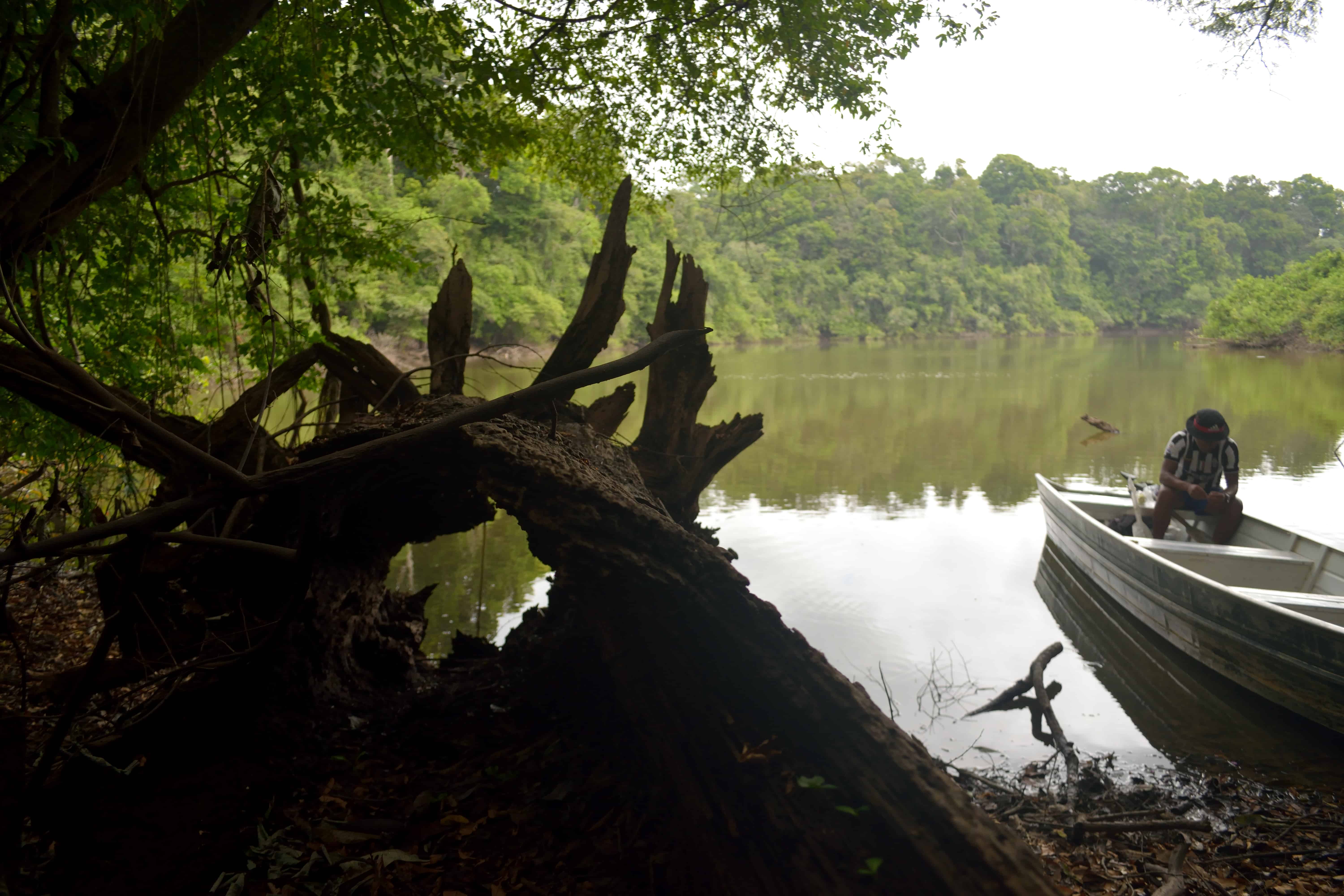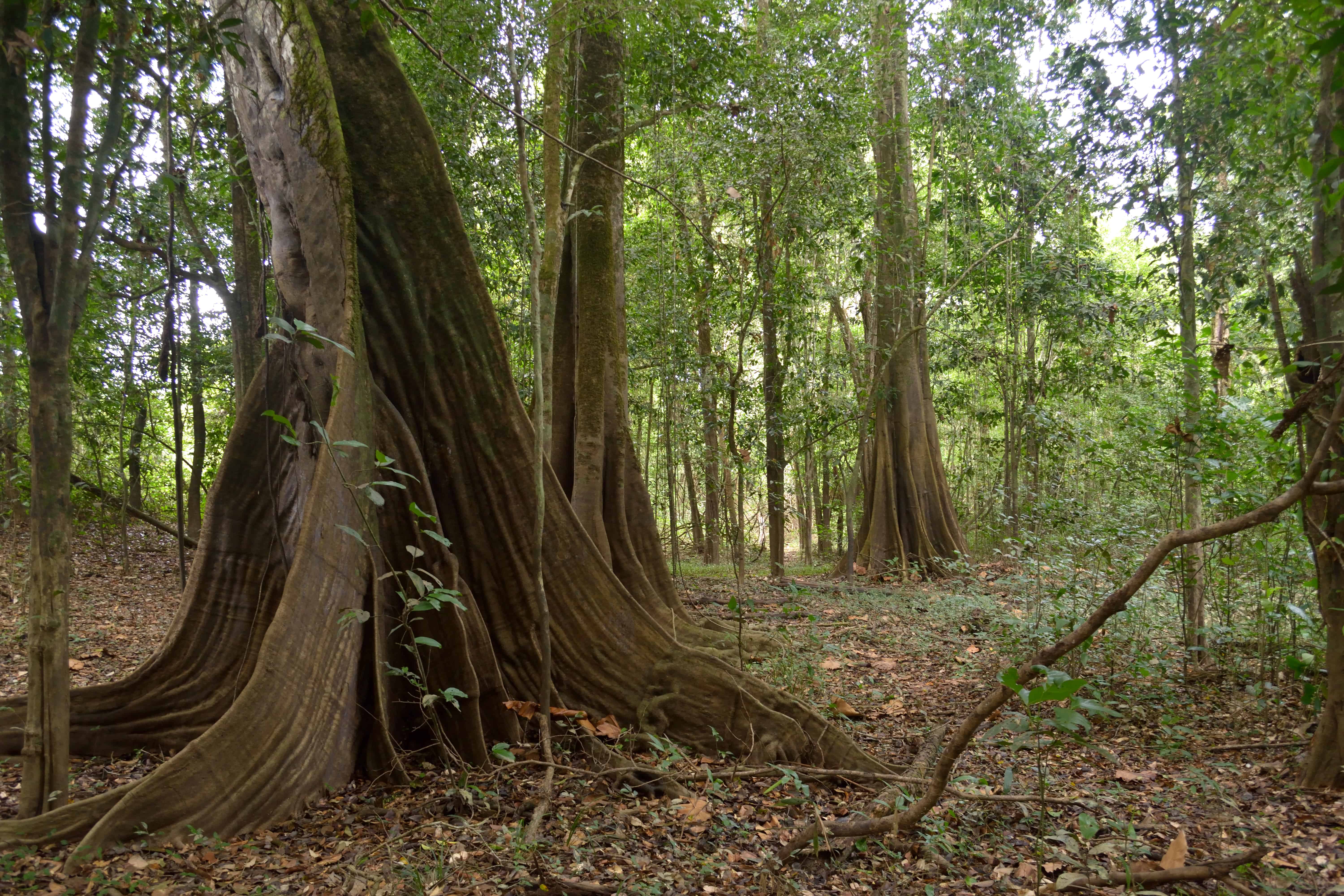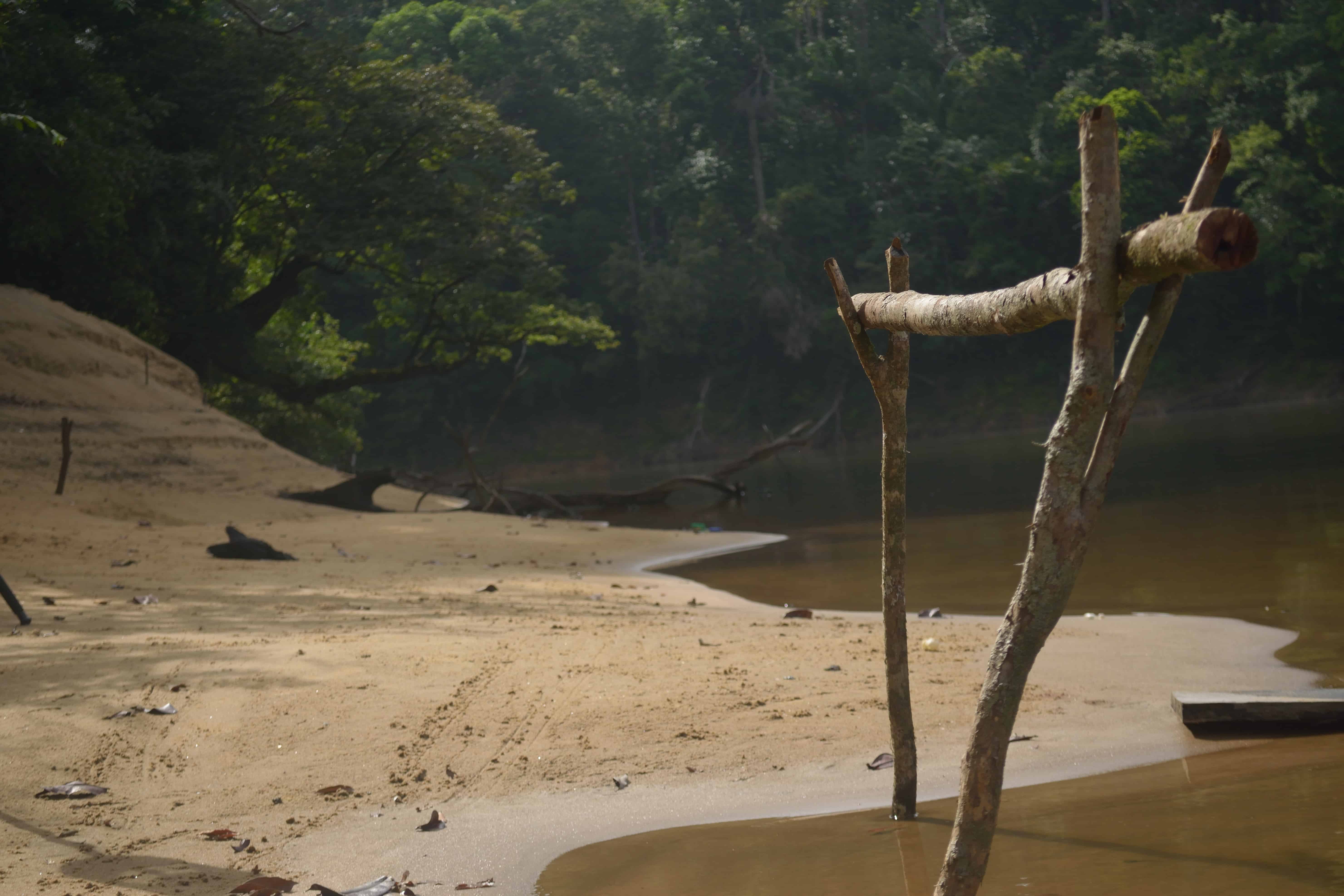 Conclusion
We hope you enjoyed reading this and seeing what we were able to pull off. None of this would have been possible without Guyana Eco Fishing and Adventure Tours. It was 2 weeks of angling heaven. No contact with the outside world, living life simply, and hanging with friends – old and new. We are looking forward to hosting trips there next year. Please don't hesitate to call us for details or to talk shop. At a minimum – I hope this inspired you to think differently about what kind of adventures you can pursue if you just make the commitment to do so. Tight lines!
P.S. 2 weeks without any contact with the outside world was incredibly liberating. What's more – we didn't even touch our cell phones. That really put things into perspective and allowed us to be in the moment like we were kids again.  Here are some pics showing that kinda fun