A Little Late Spring Lull
Late spring can be unpredictable around Buffalo Niagara and this year is no exception. Weird temperature swings, wild shifts in wind direction, and smallies transitioning to full spawn mode have slowed things down slightly. By slowed things down I mean instead of boating 40plus jaws in a day we've been hovering around the mid 20s. The smaller males have been defending their territory while the females have been on beds.
Fishing to the Beat of the Drum
The higher water temperatures of late spring also mark the arrival of the freshwater drum to shallower depths as they begin to spawn. Freshwater drum or sheepshead can be the bane of a smallmouth angler's day on the water. They are voracious feeders and often beat smalljaws to what's on the end of your line. I don't mind them. They keep the action going and fight insanely hard. They have some cool spawning colors too.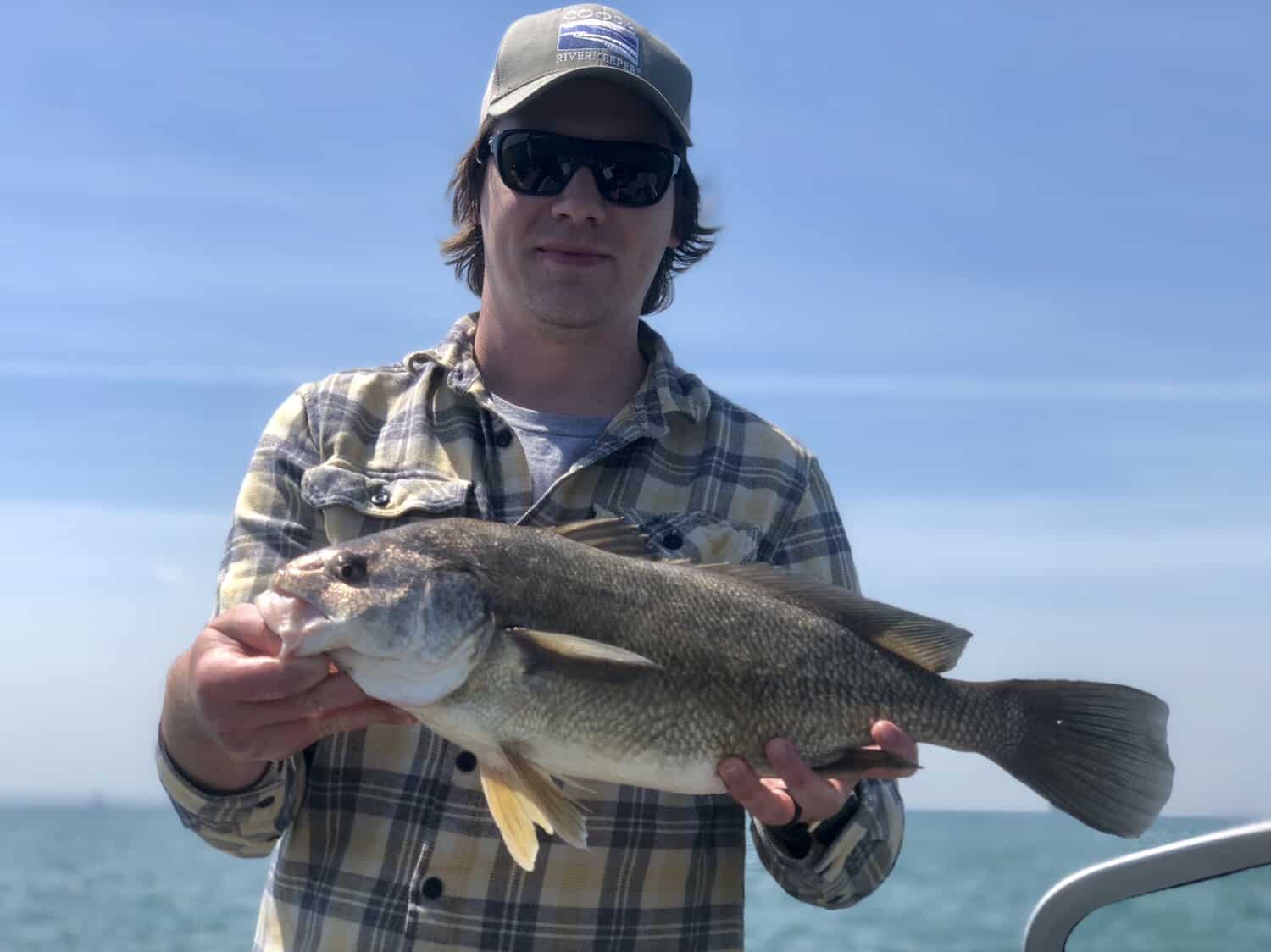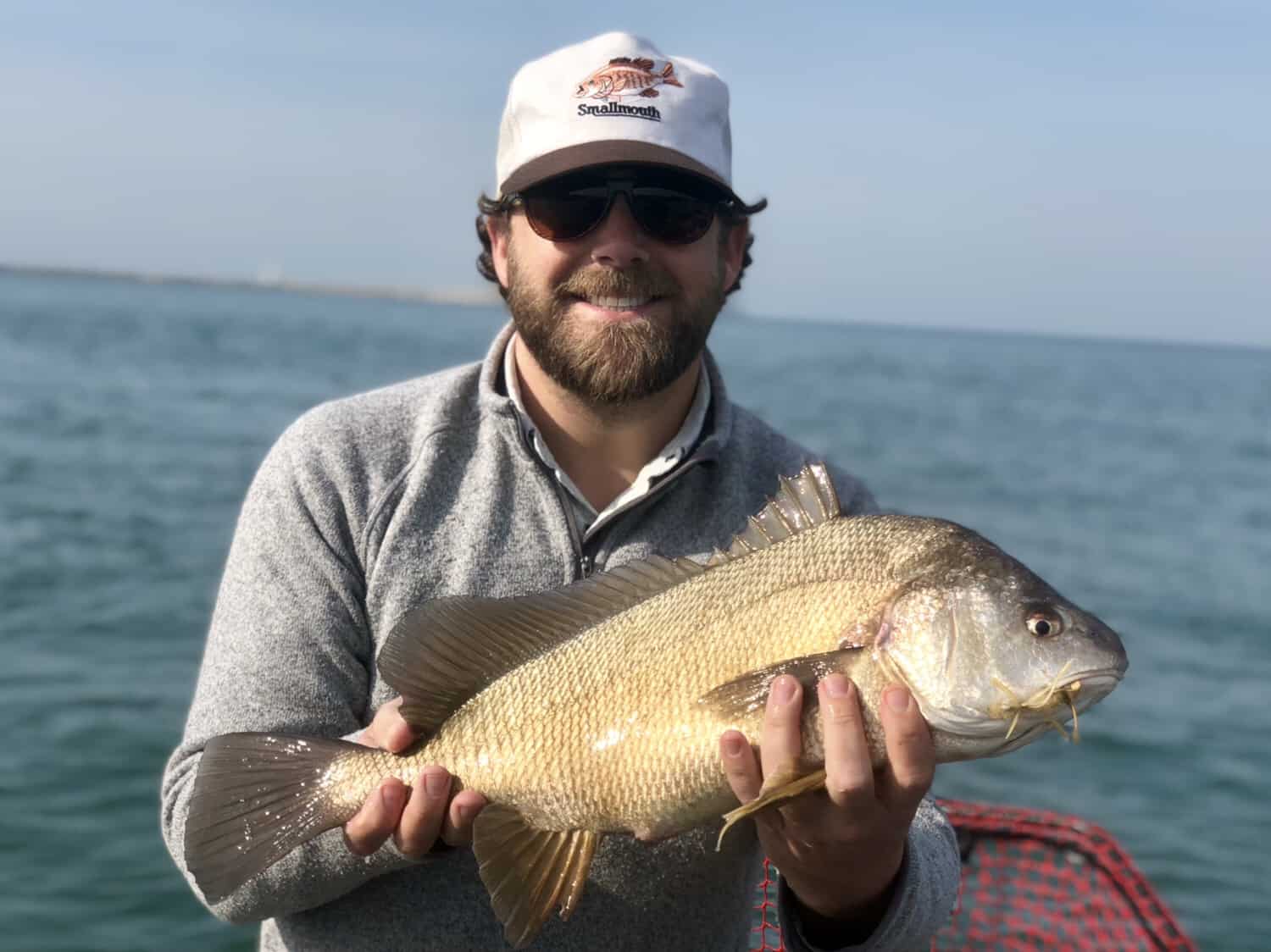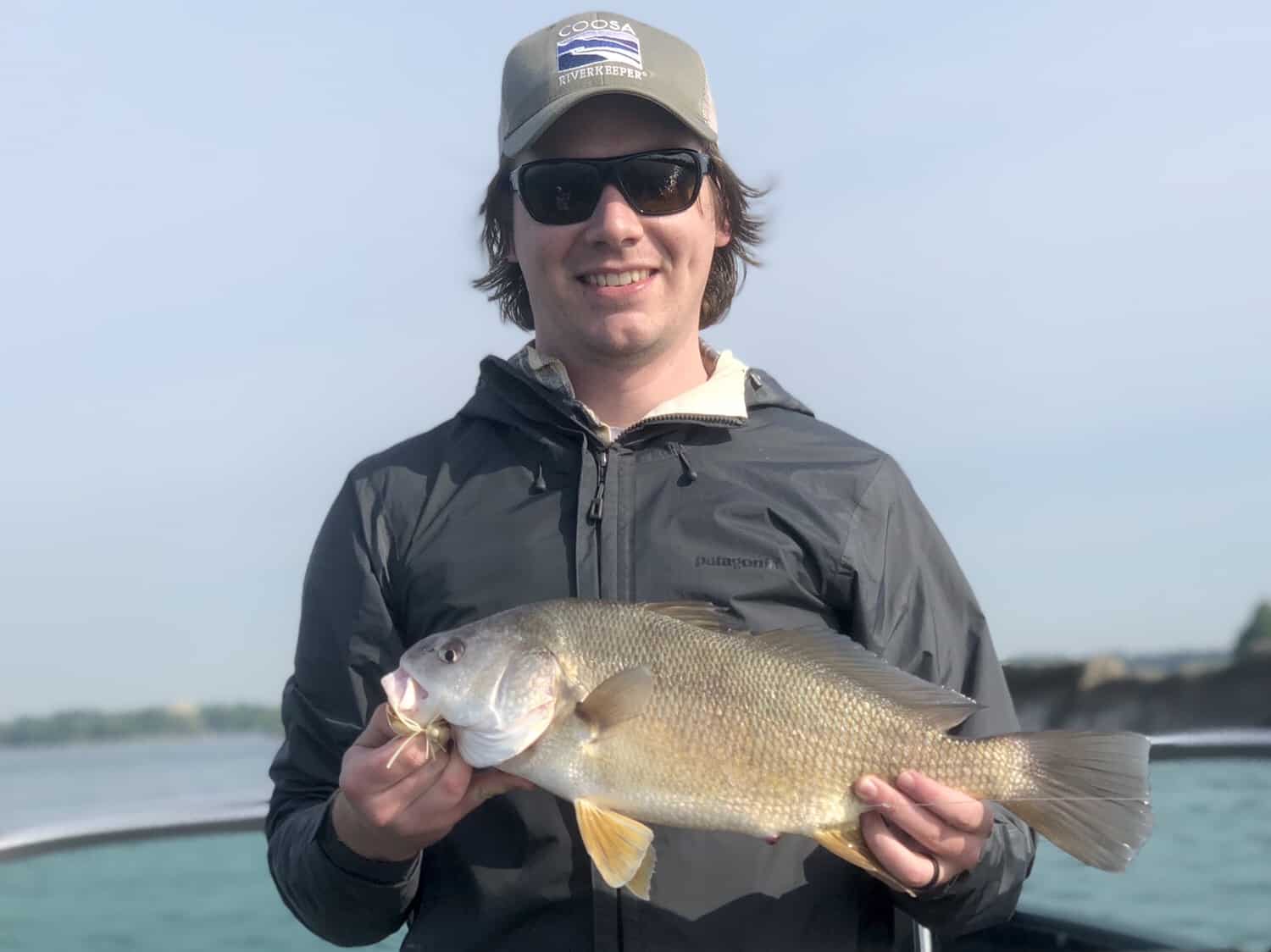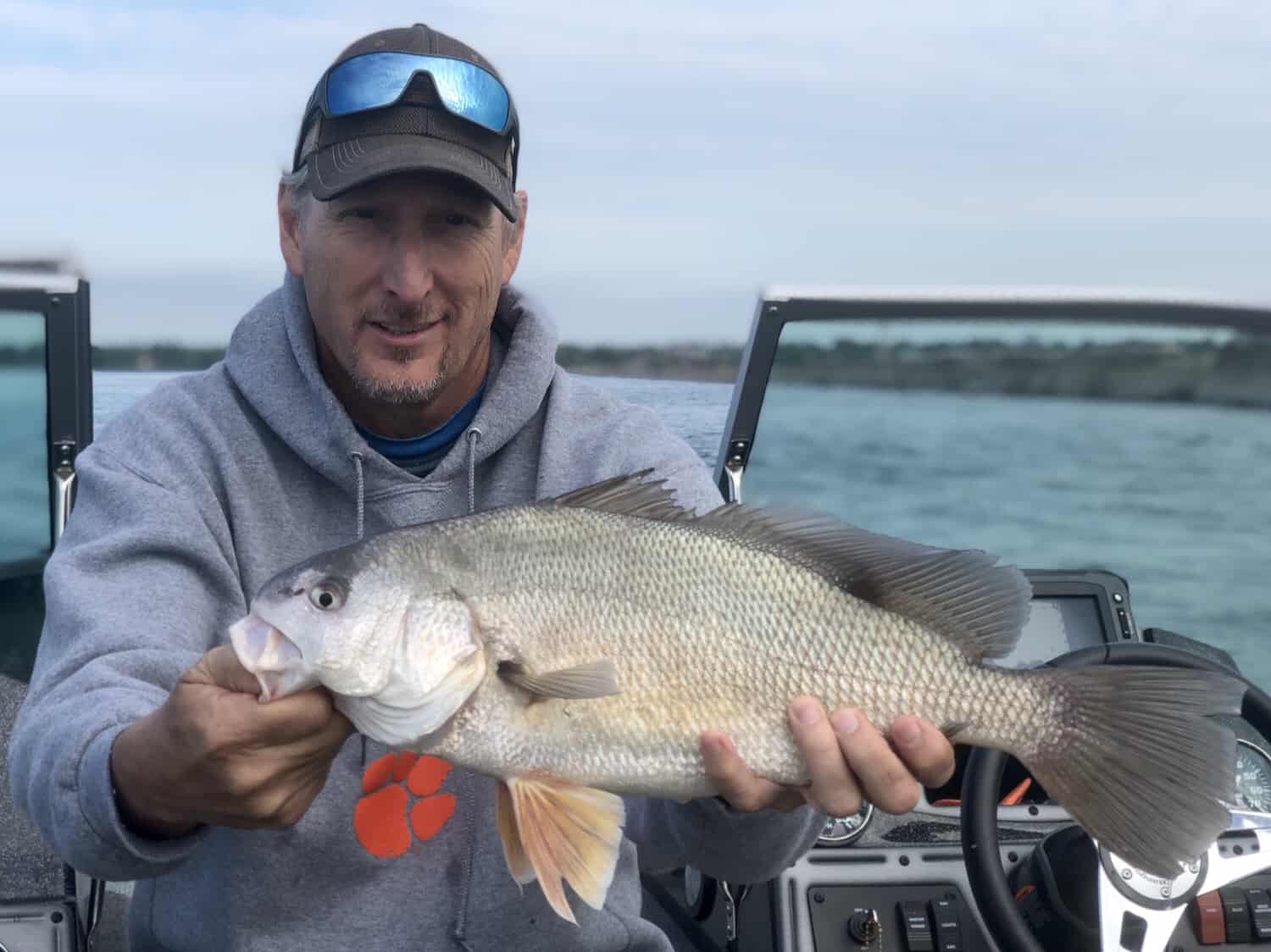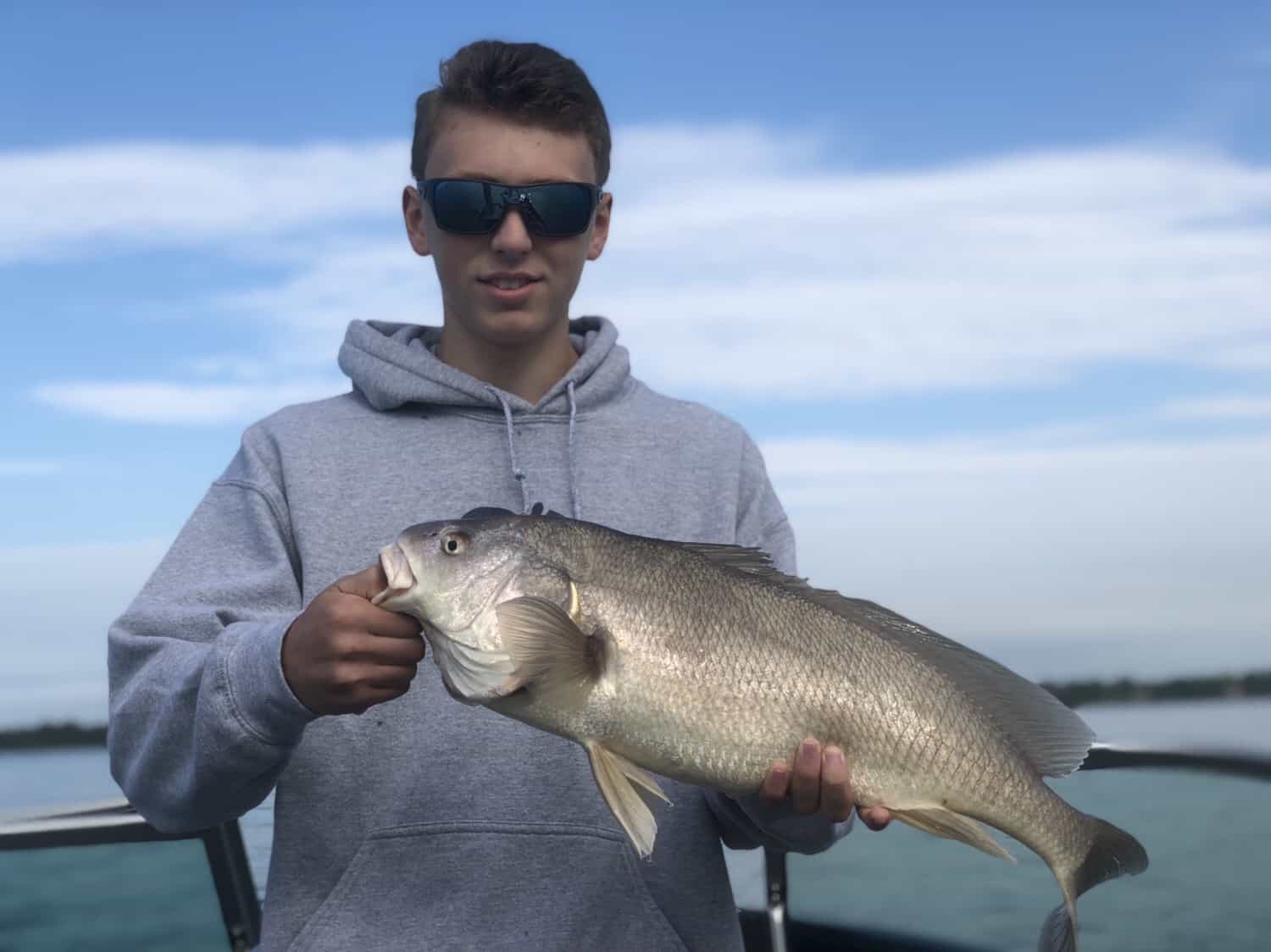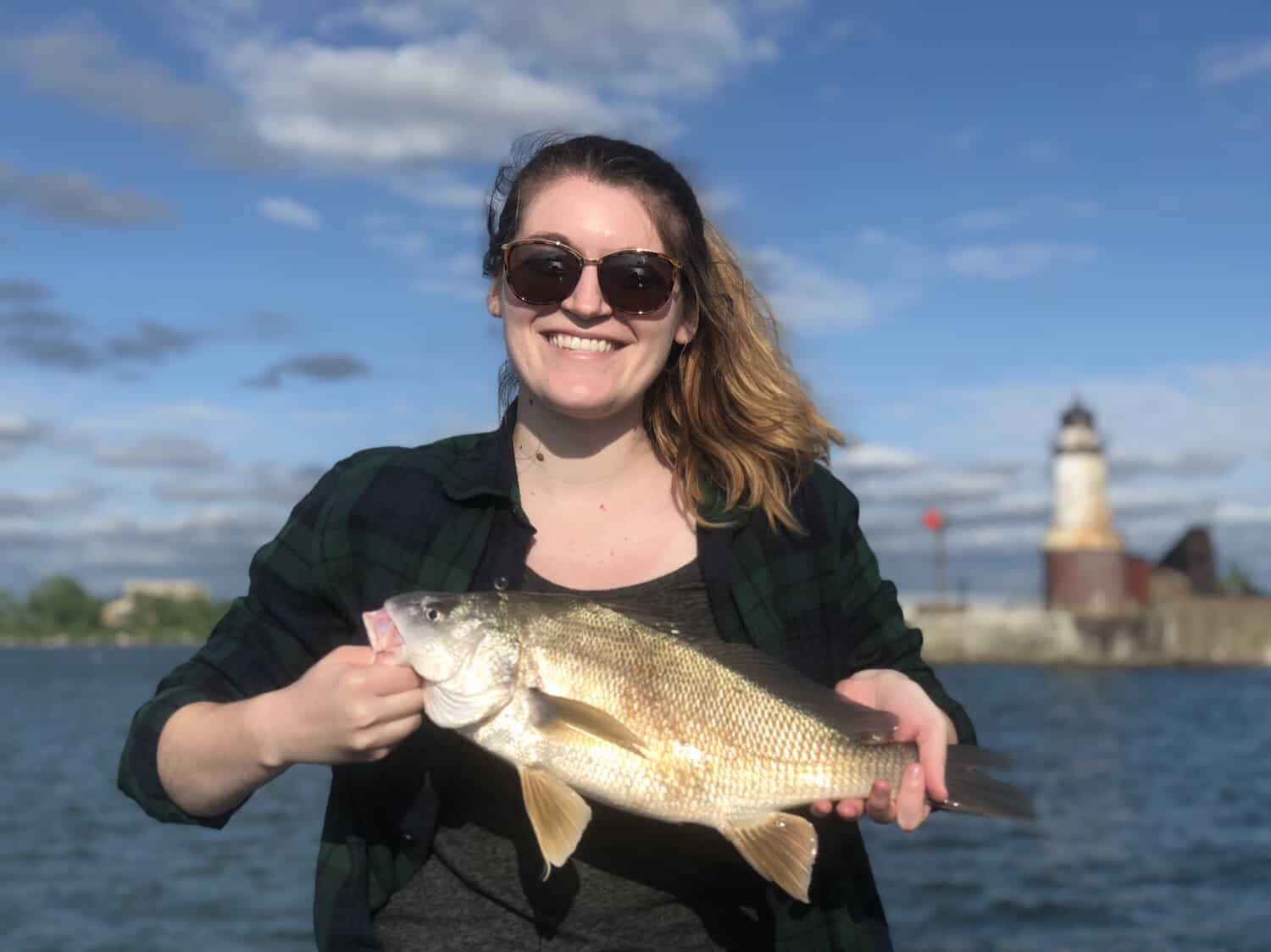 Action Remains Consistent
Despite this late spring lull, we've been on the water daily – entertaining clients from Pennsylvania to Alabama to California to Buffalo. Although it's our perception that things are a bit slow and the jaws have been a little on the small side lately – it's definitely not theirs. Whether they are from the other side of the country or within eyesight of Lake Erie, people are consistently impressed with the size of our smallmouth bass. When this late spring lull passes – jaws will drop even further as we patrol the depth of the big water for big fish.
Observations from the Water (20180603 – 20180609)
As I stated above, the spring lull has been in effect. We've been catching a ton of drum, many small male smallmouths, and an entertaining number of big females. They've been eating emeralds, swim baits, and flies – all in good numbers. I'll let the pictures tell it.
We had a few special guests this past week (well – all of our clients are awesome but these guests were part of a series of awesome networking opportunities) Amanda Bly, the genius behind the Buffalo Pizza Blog, and her boyfriend Evan fished with us for an evening. Rob Benigo, the artist behind Lakes Rivers and Streams, also joined us for an evening on the water. We also had the pleasure of guiding Rob and Frank of the Waterkeeper Alliance who were in town for a conference.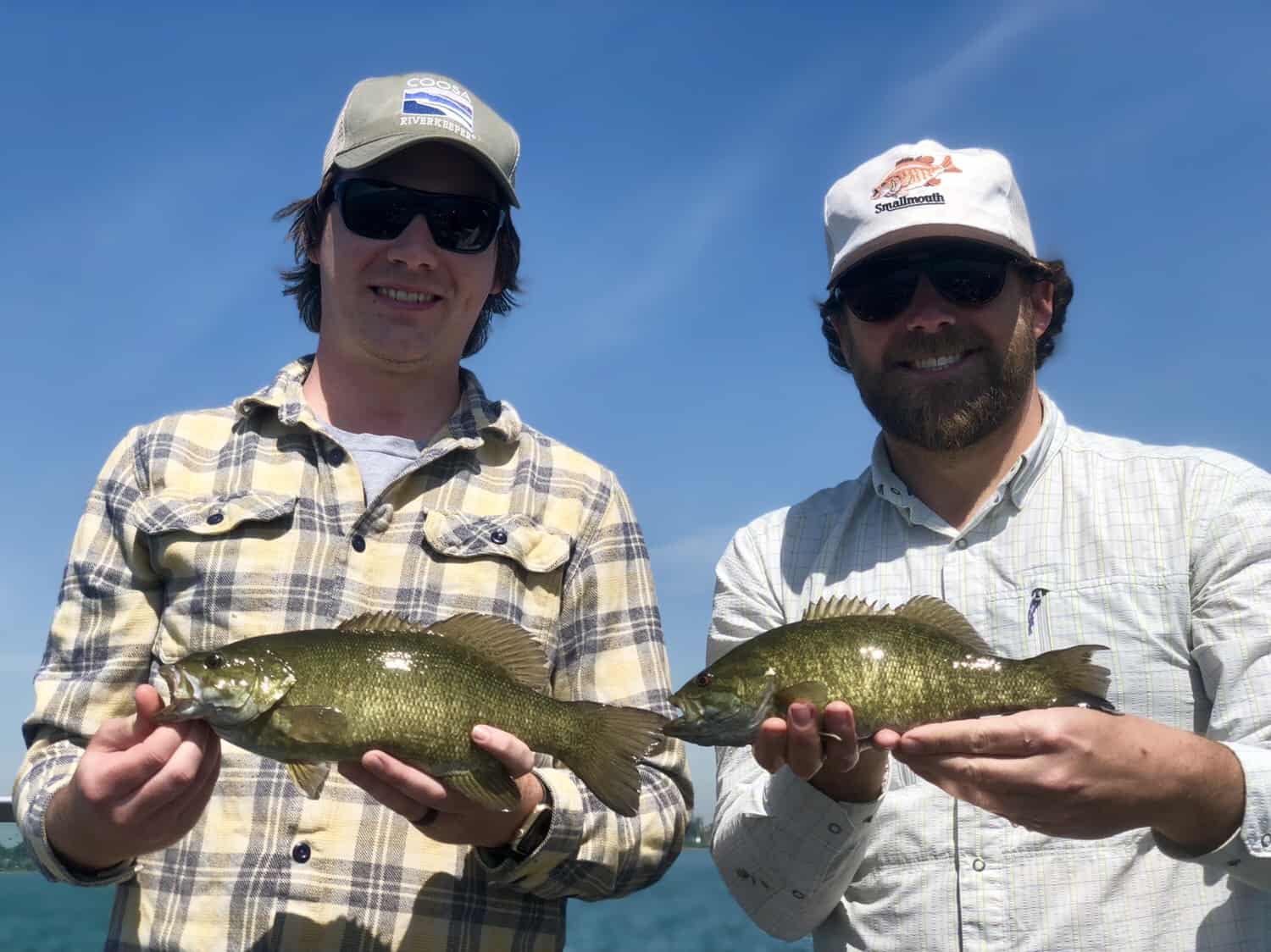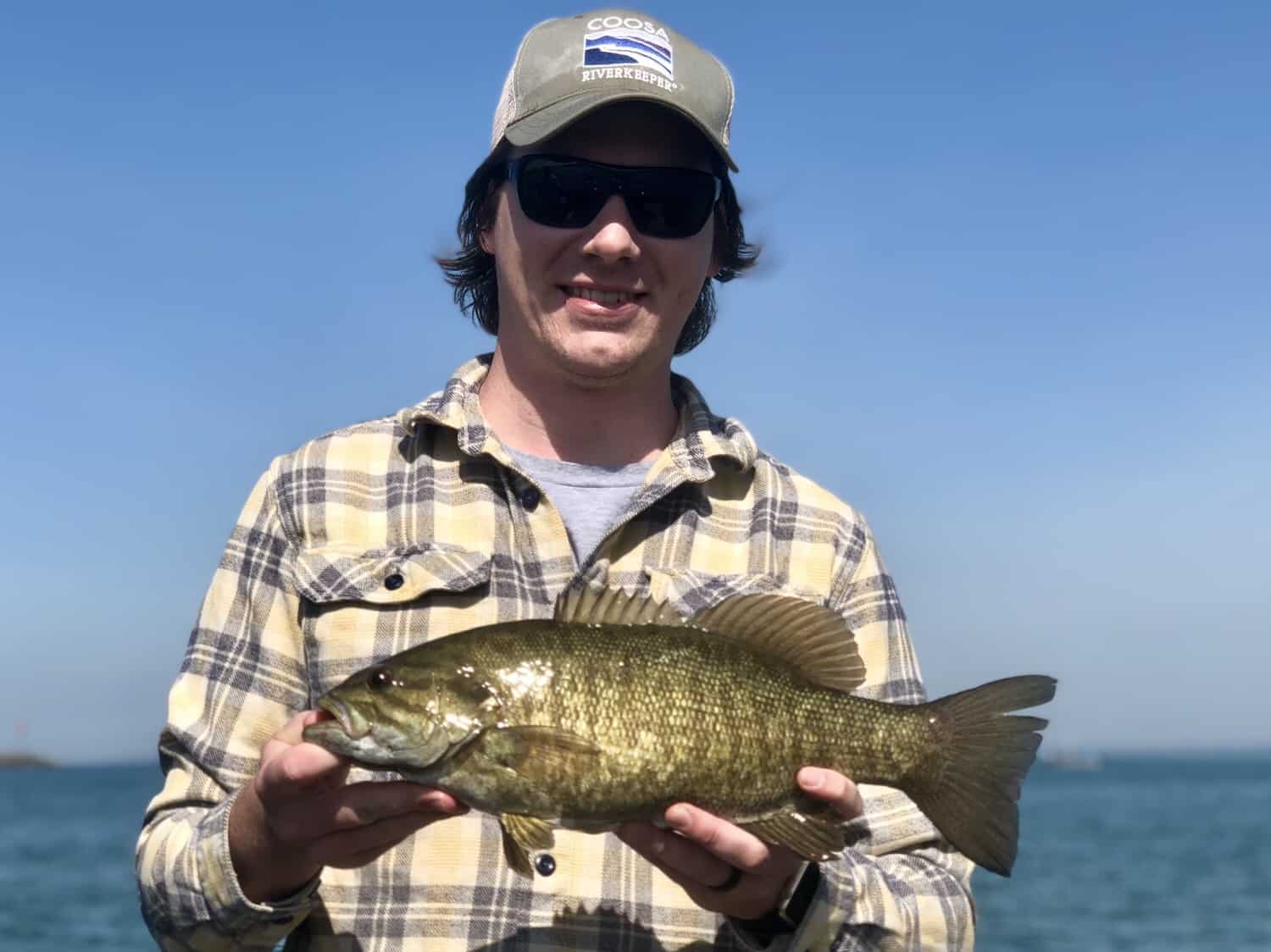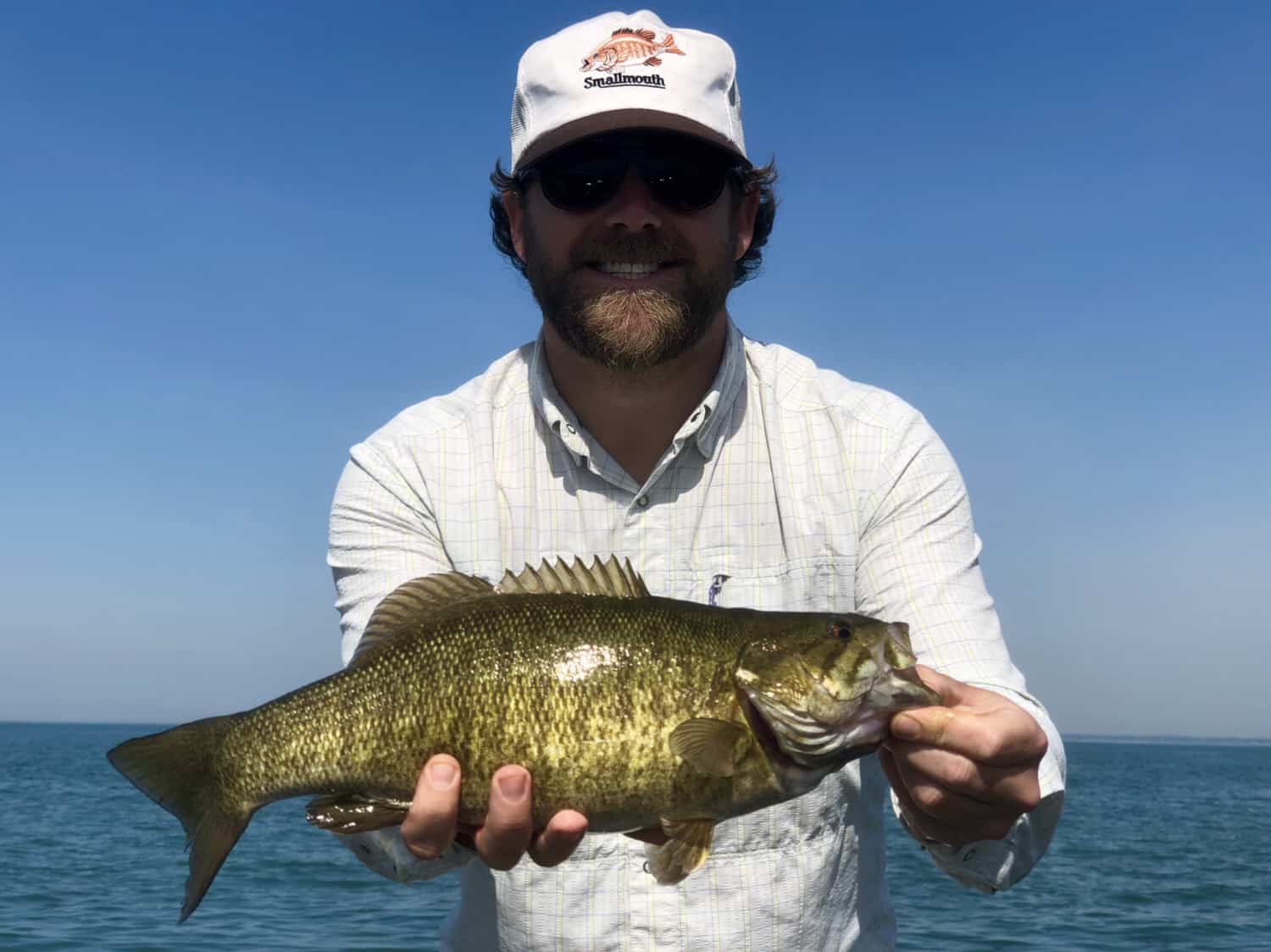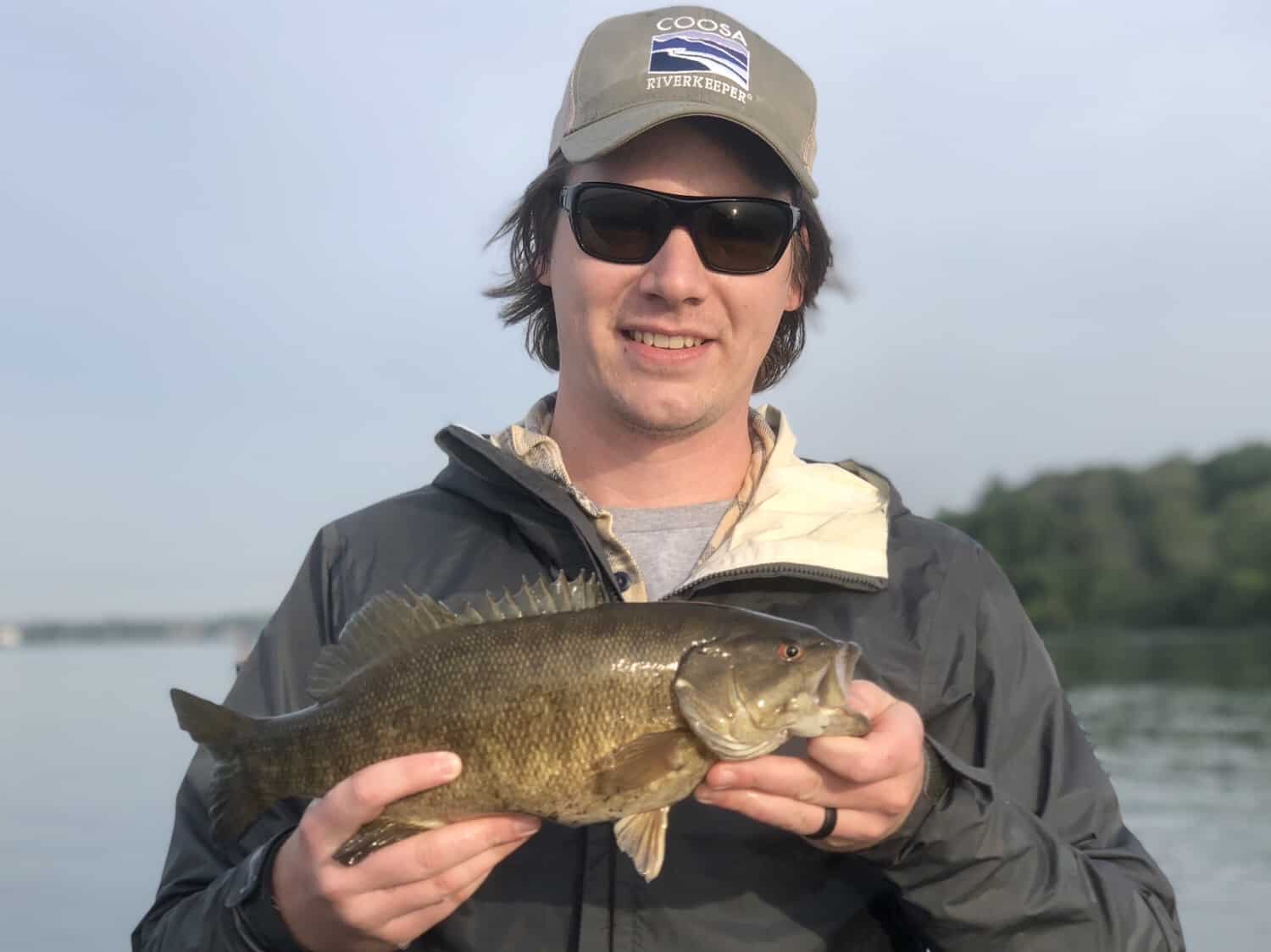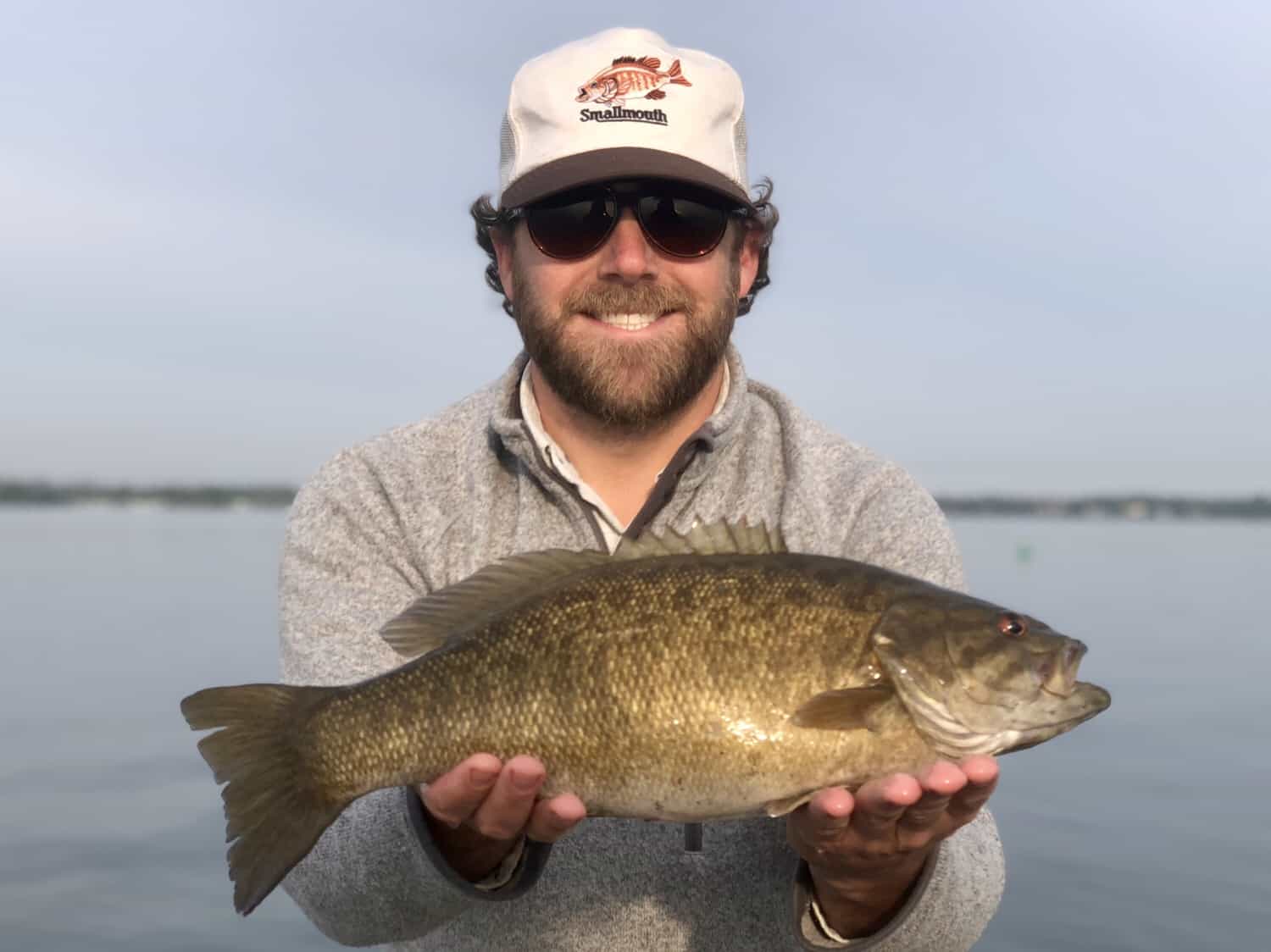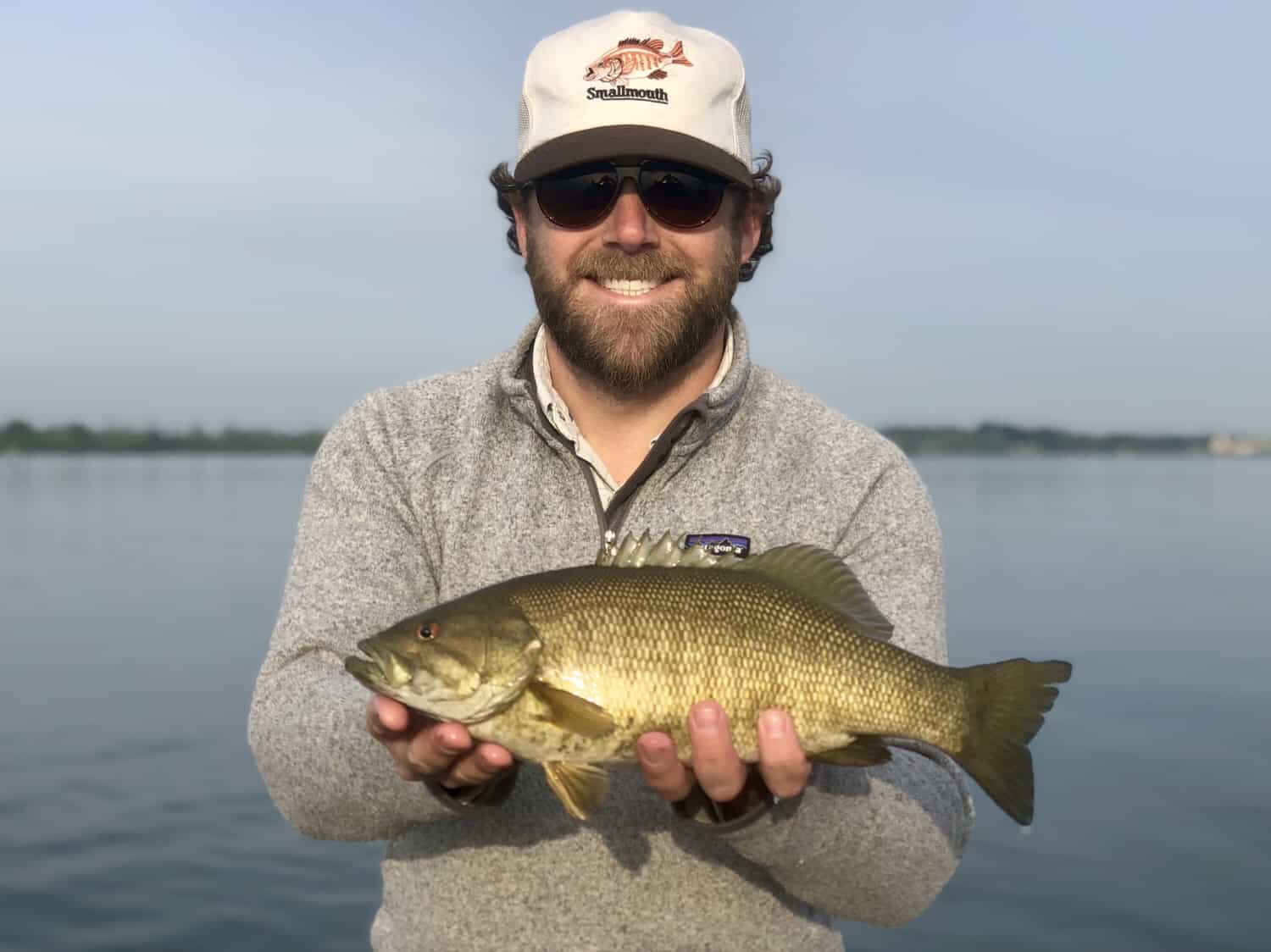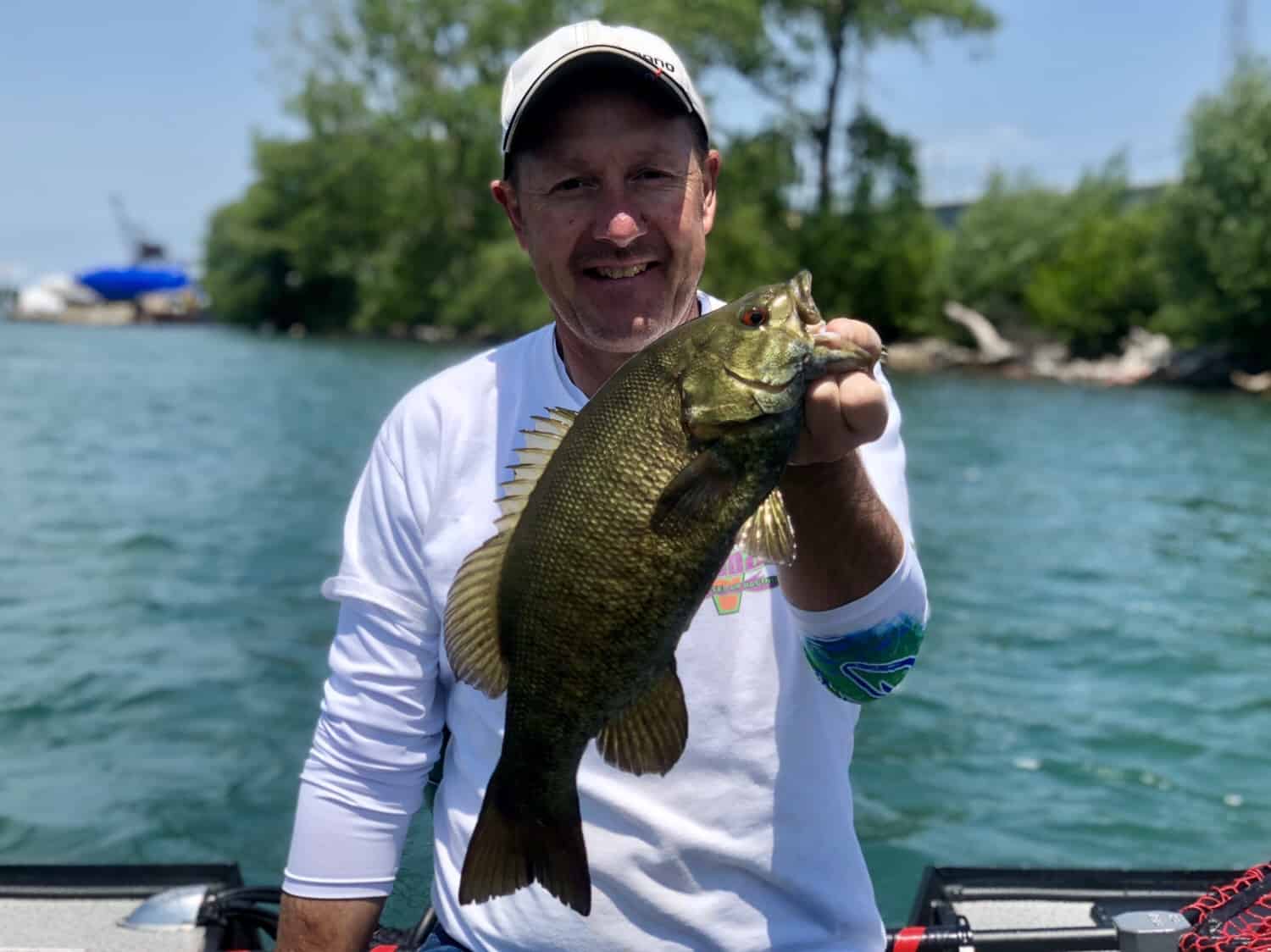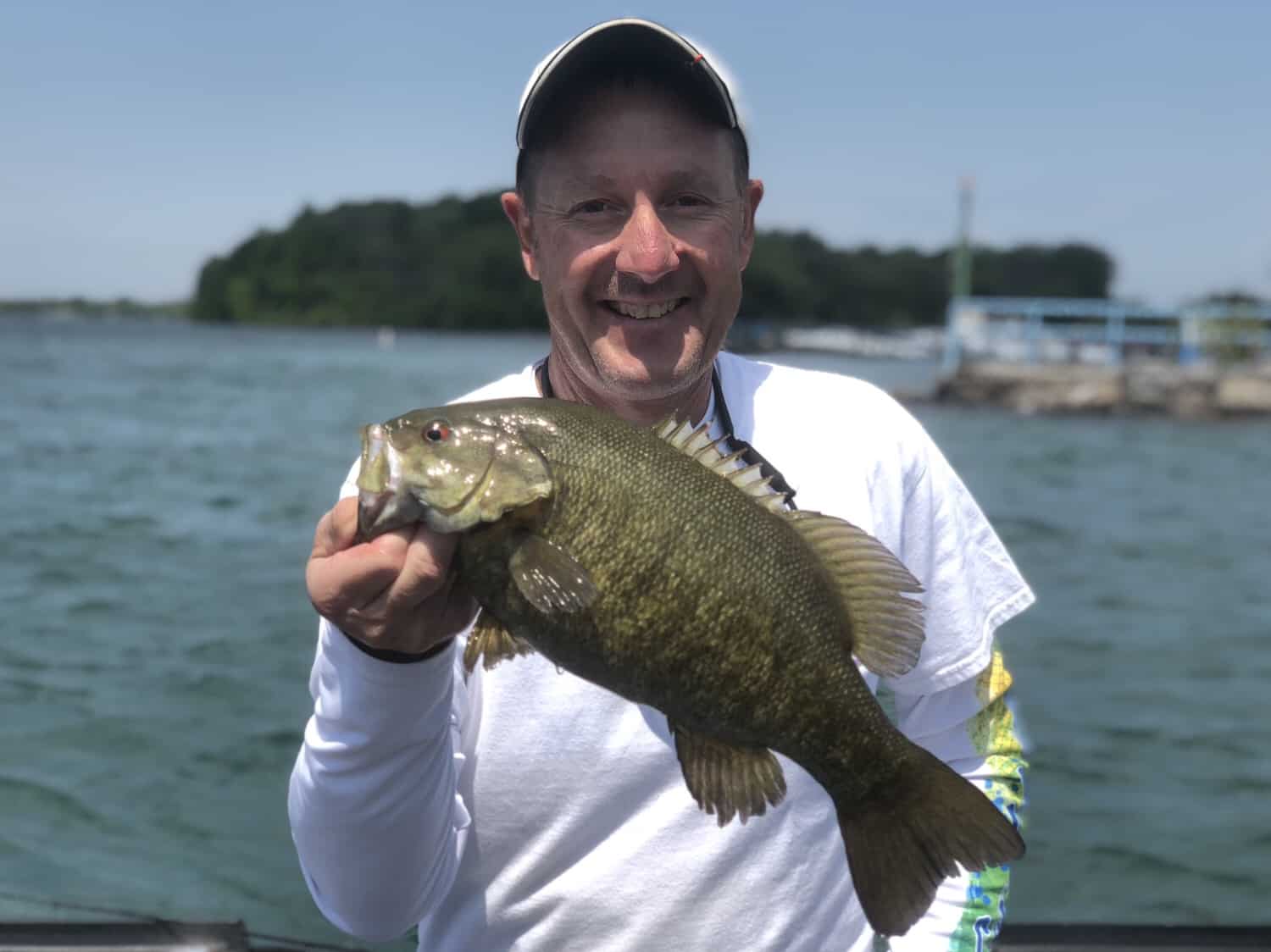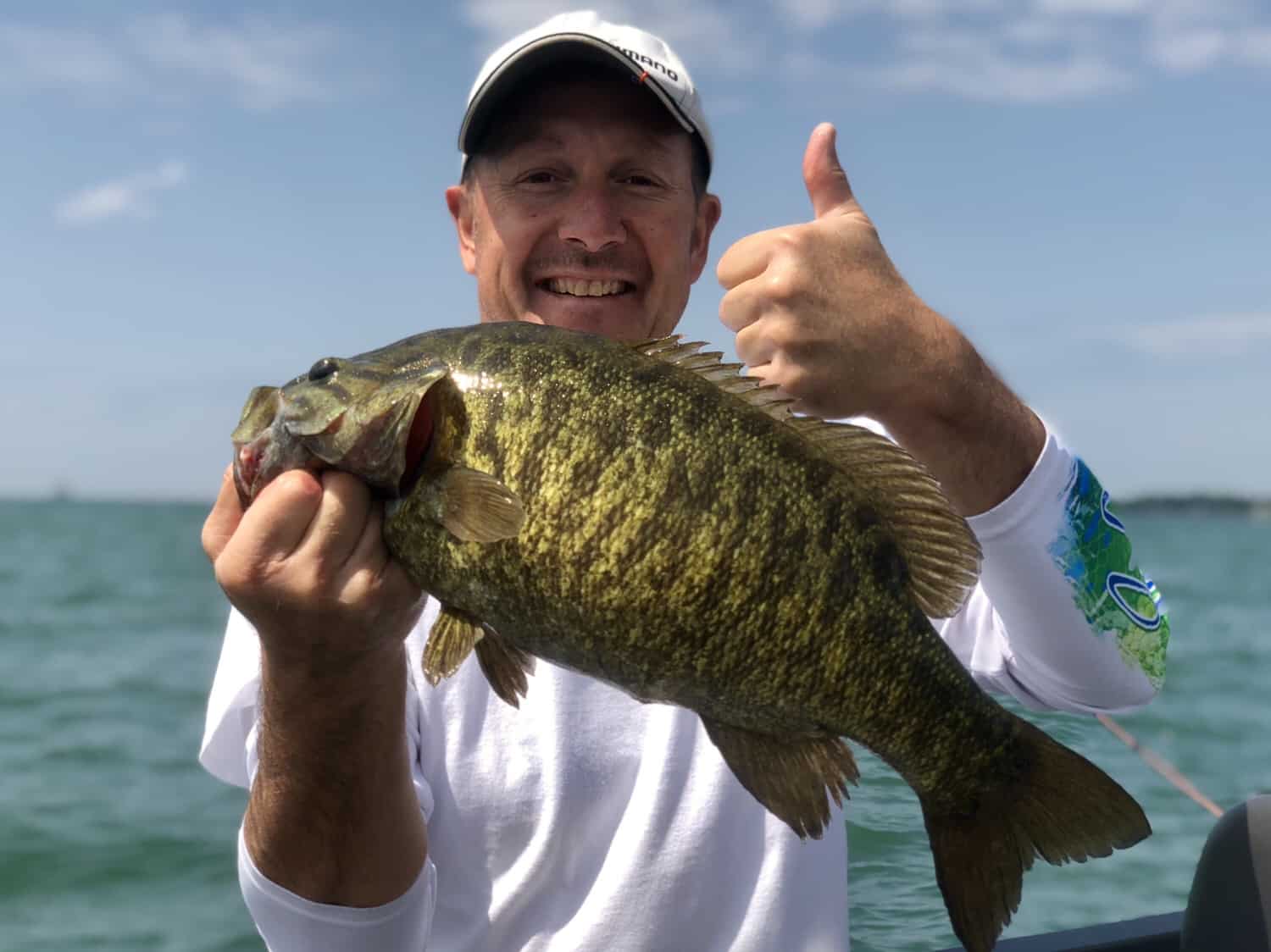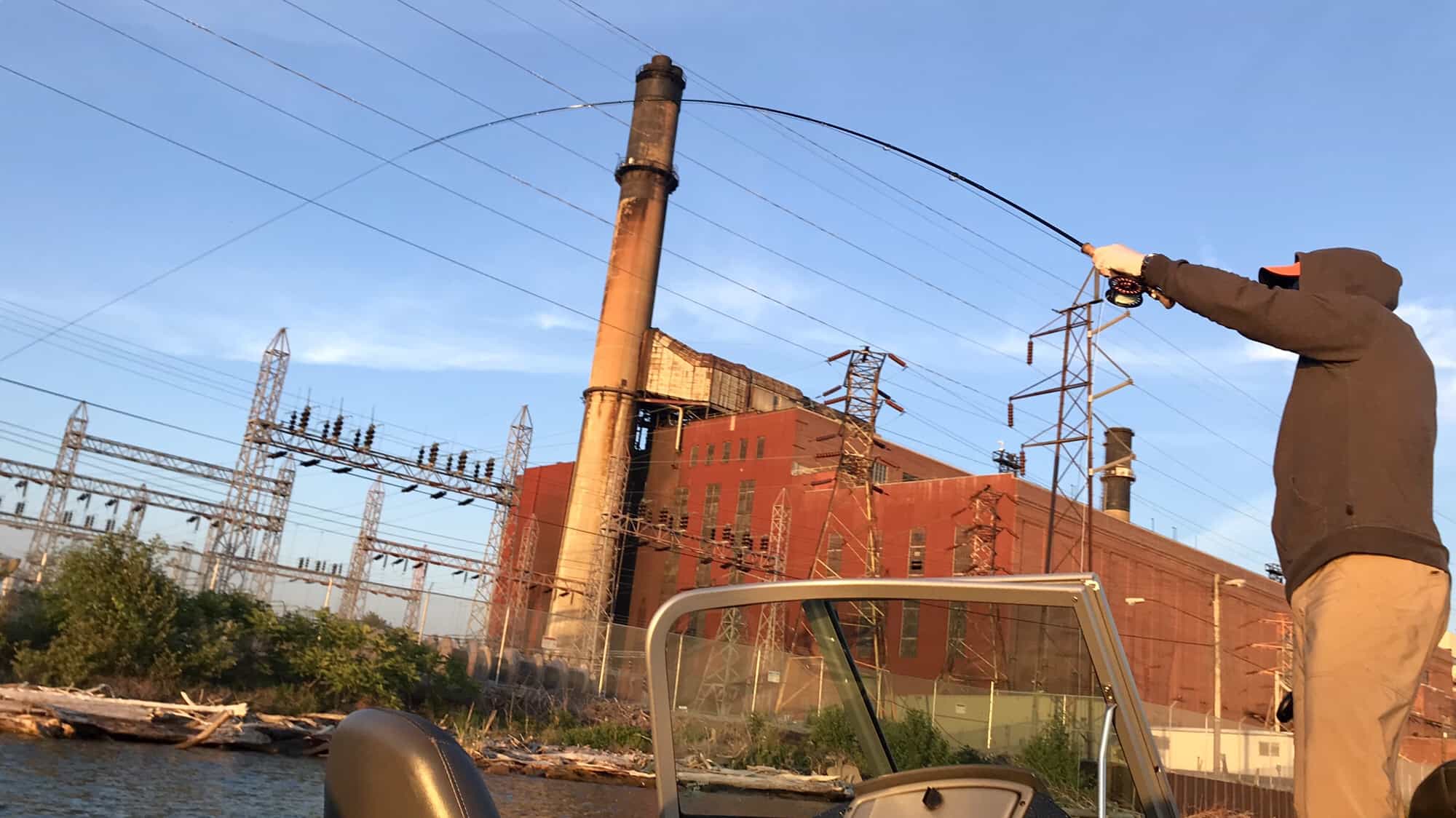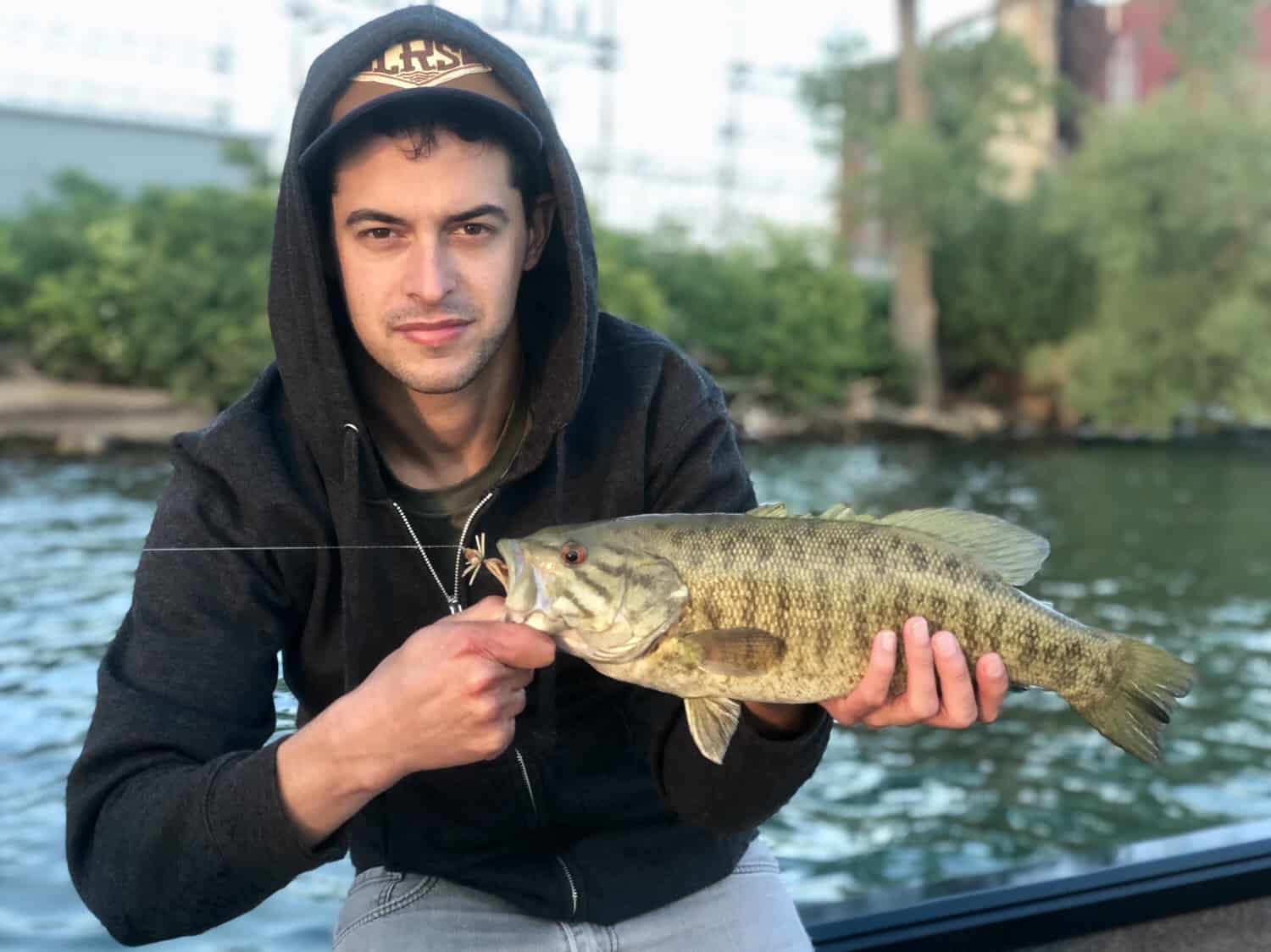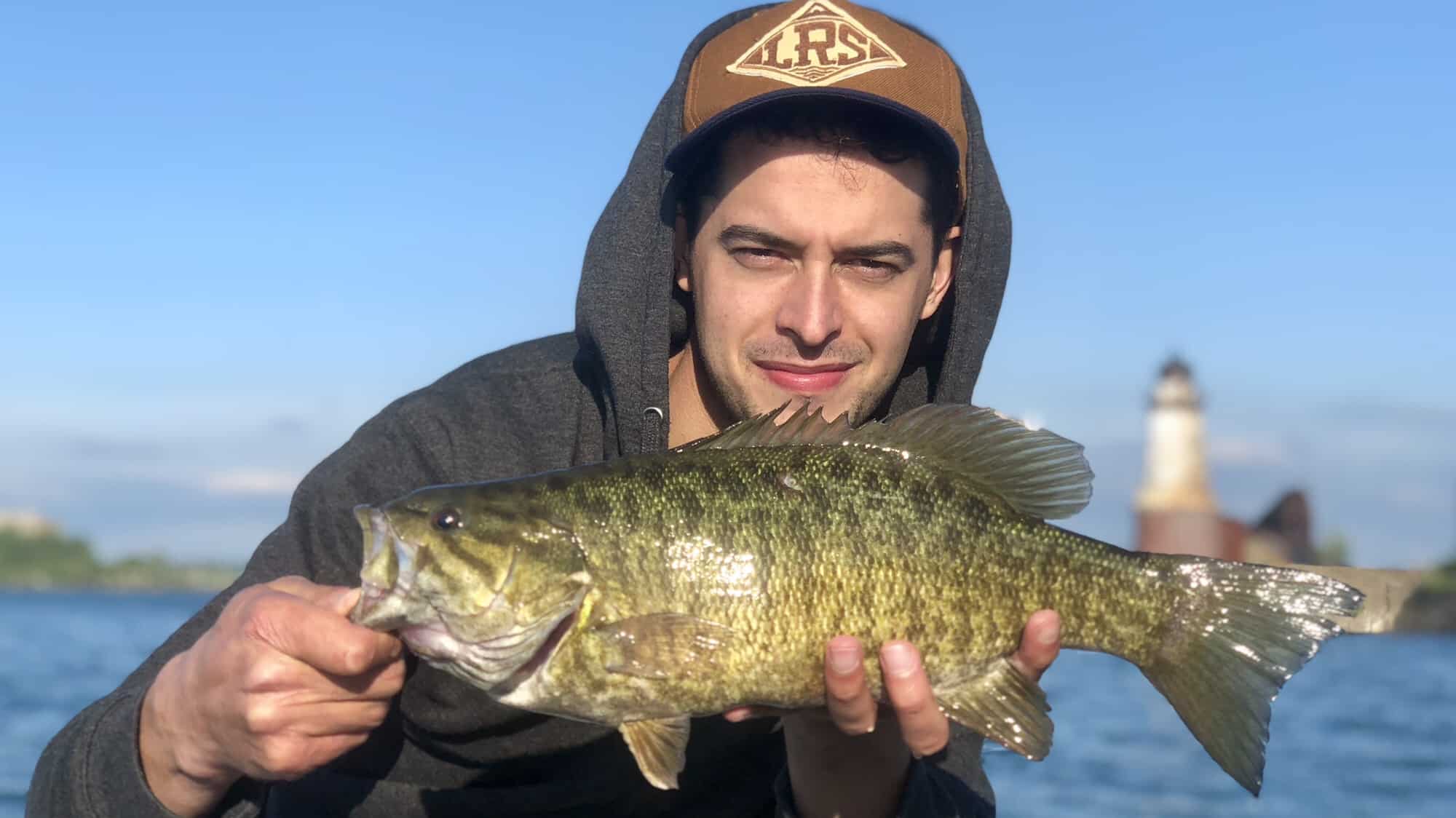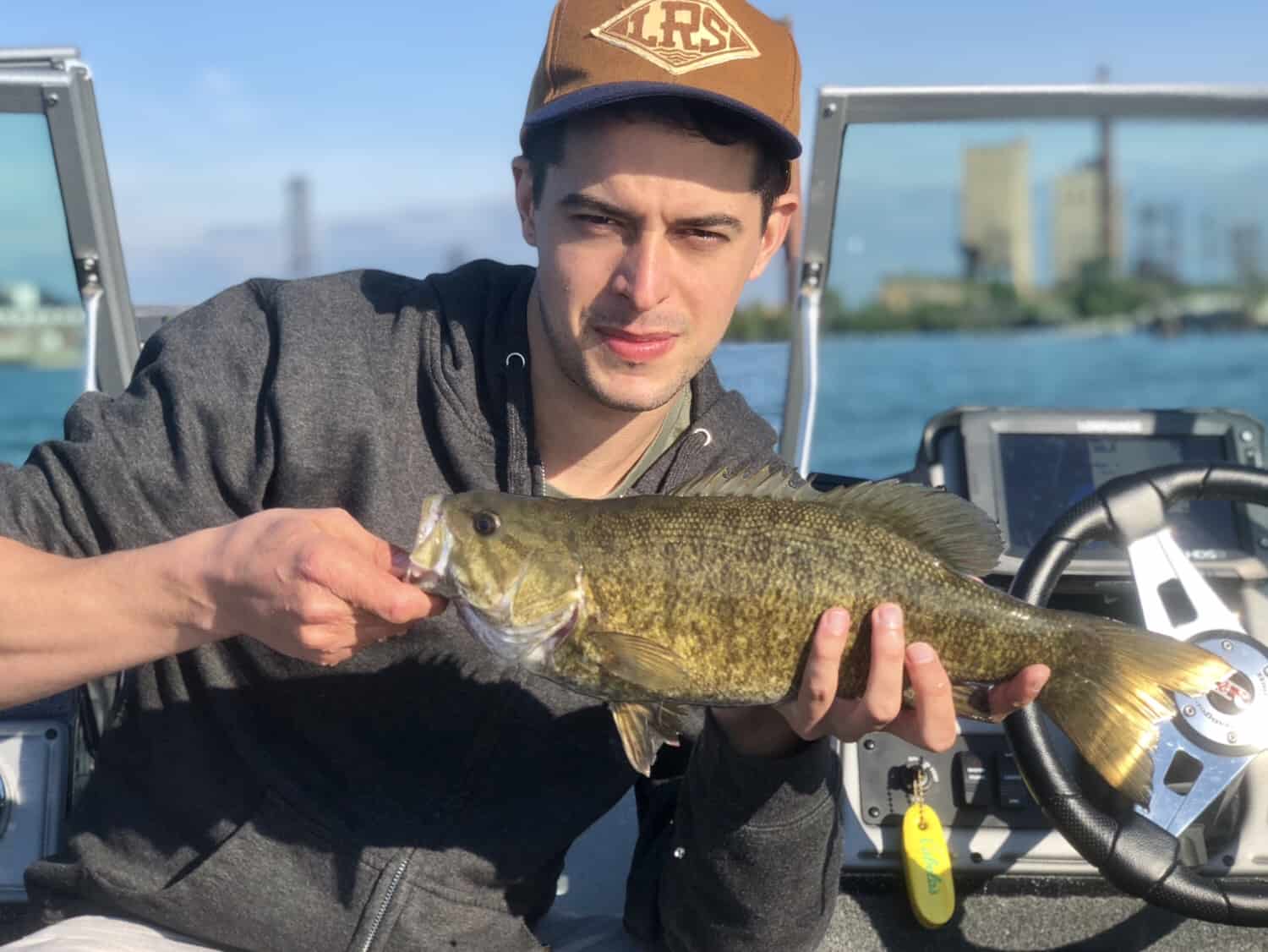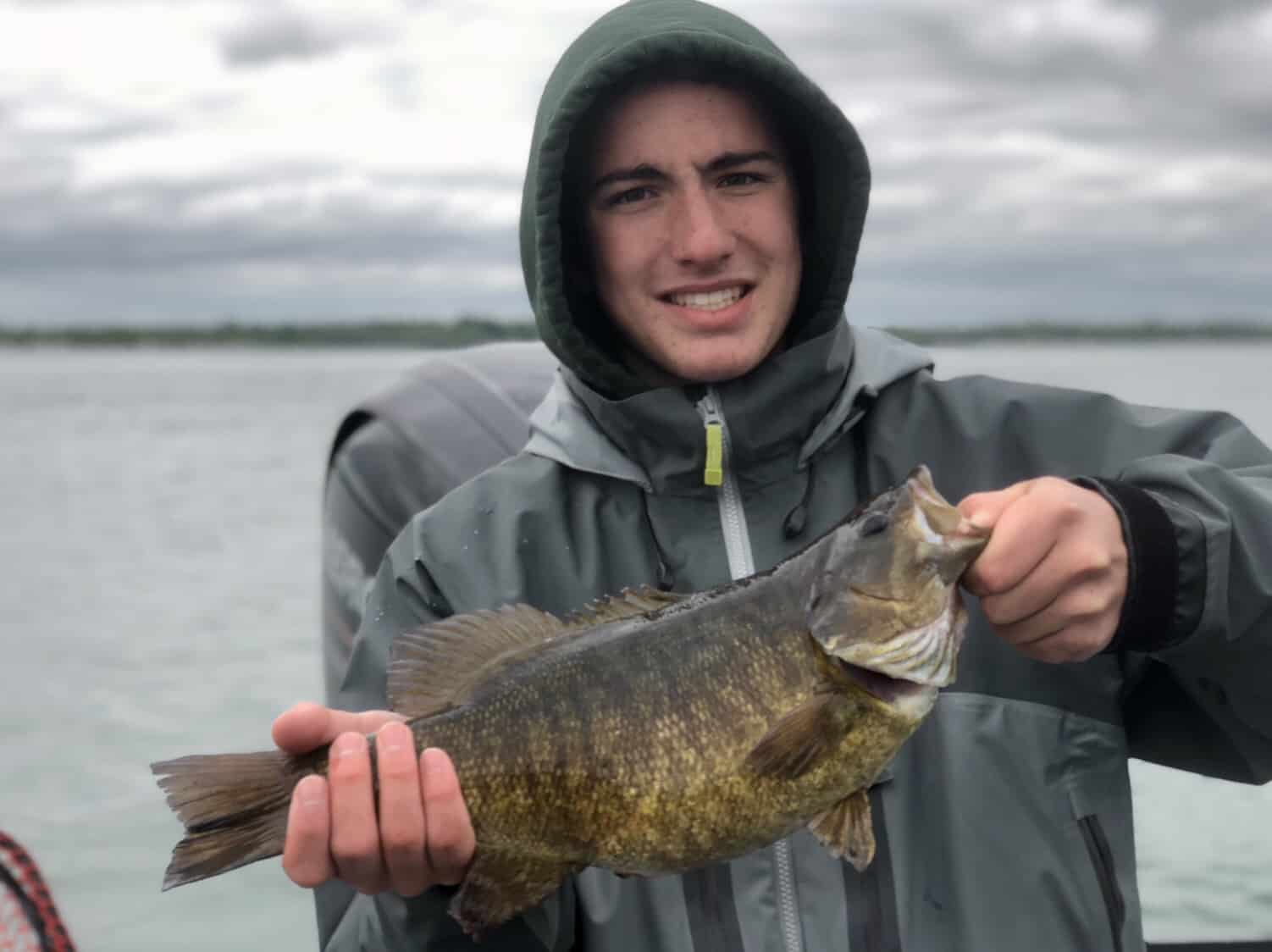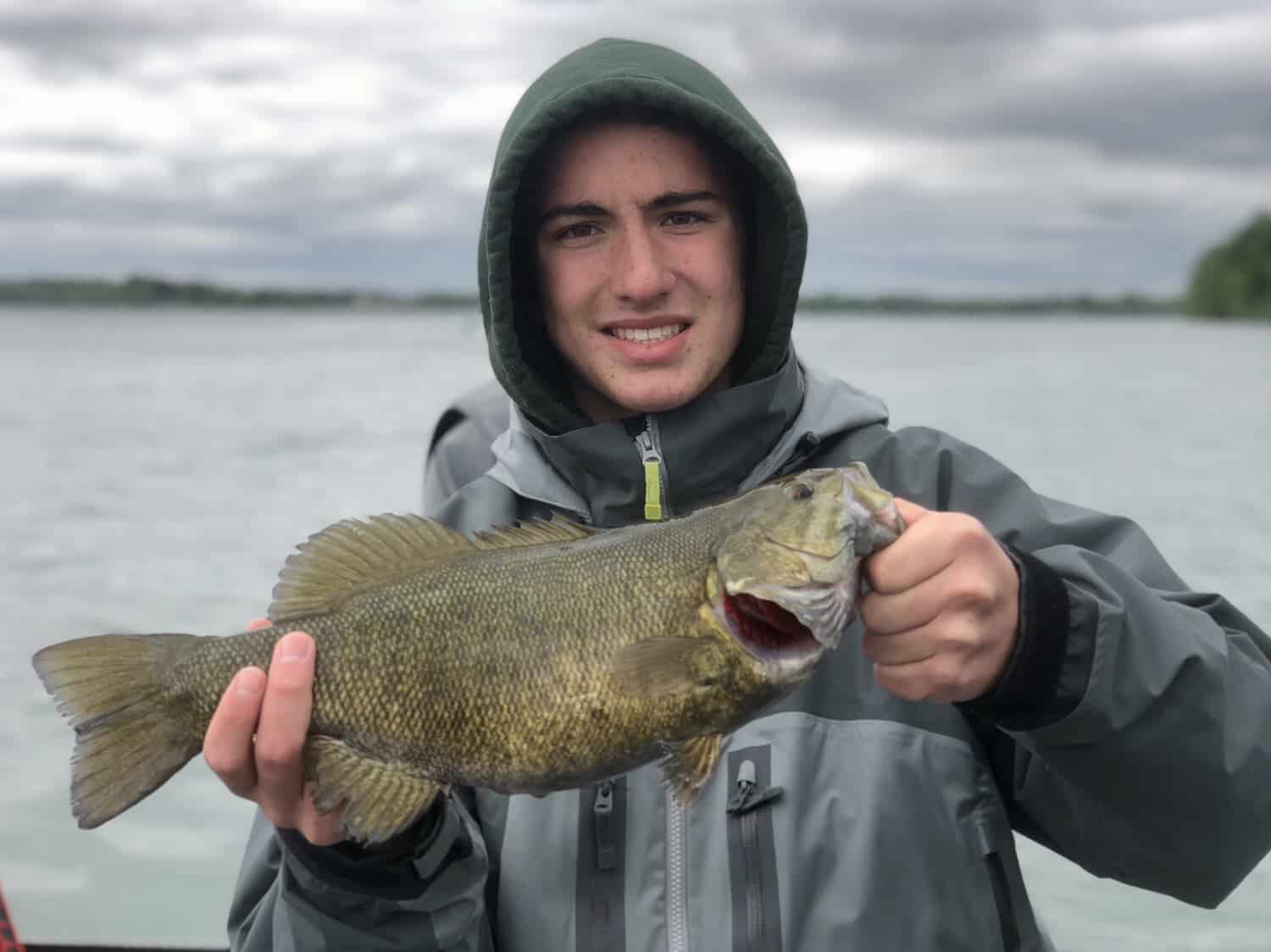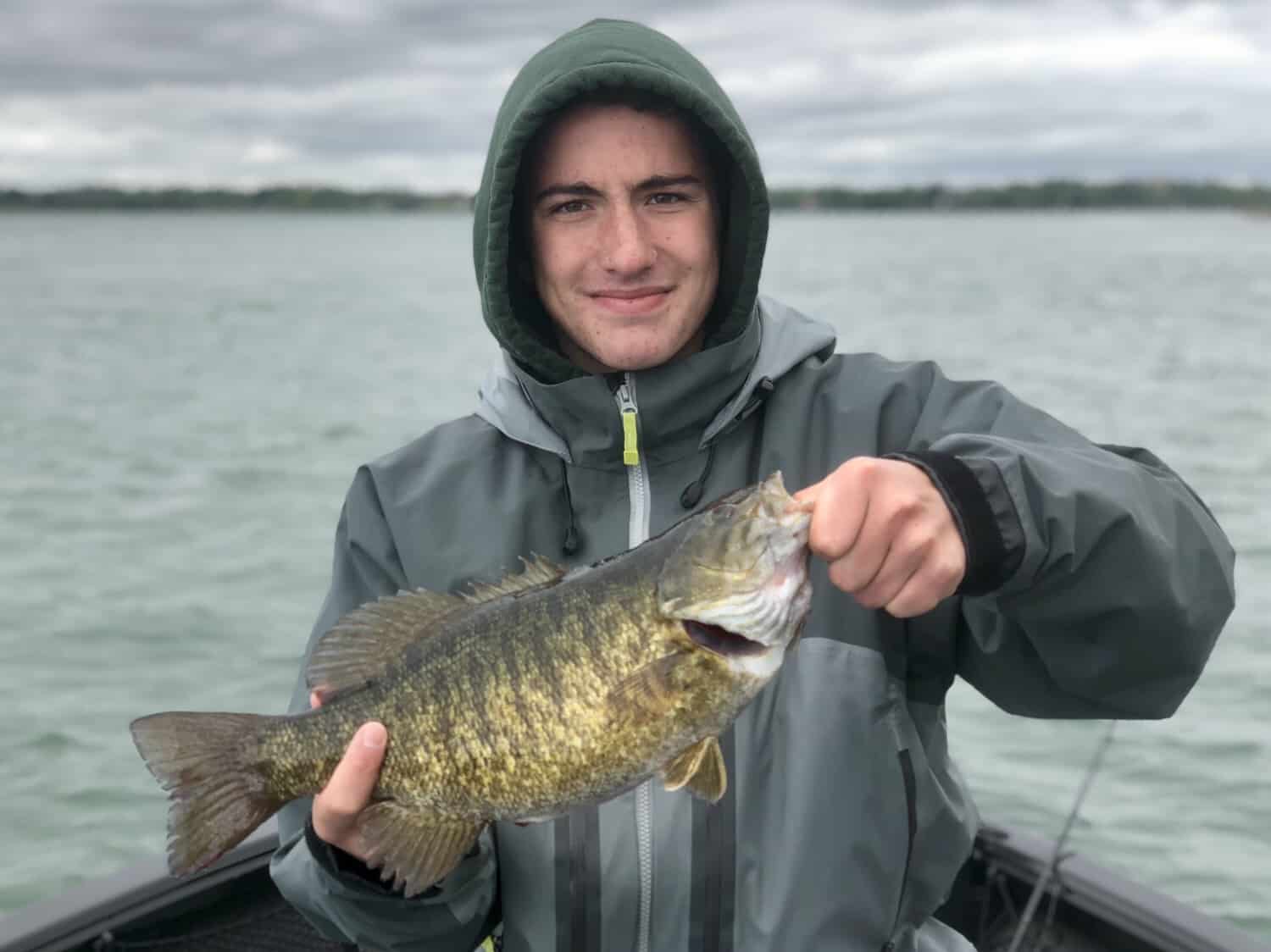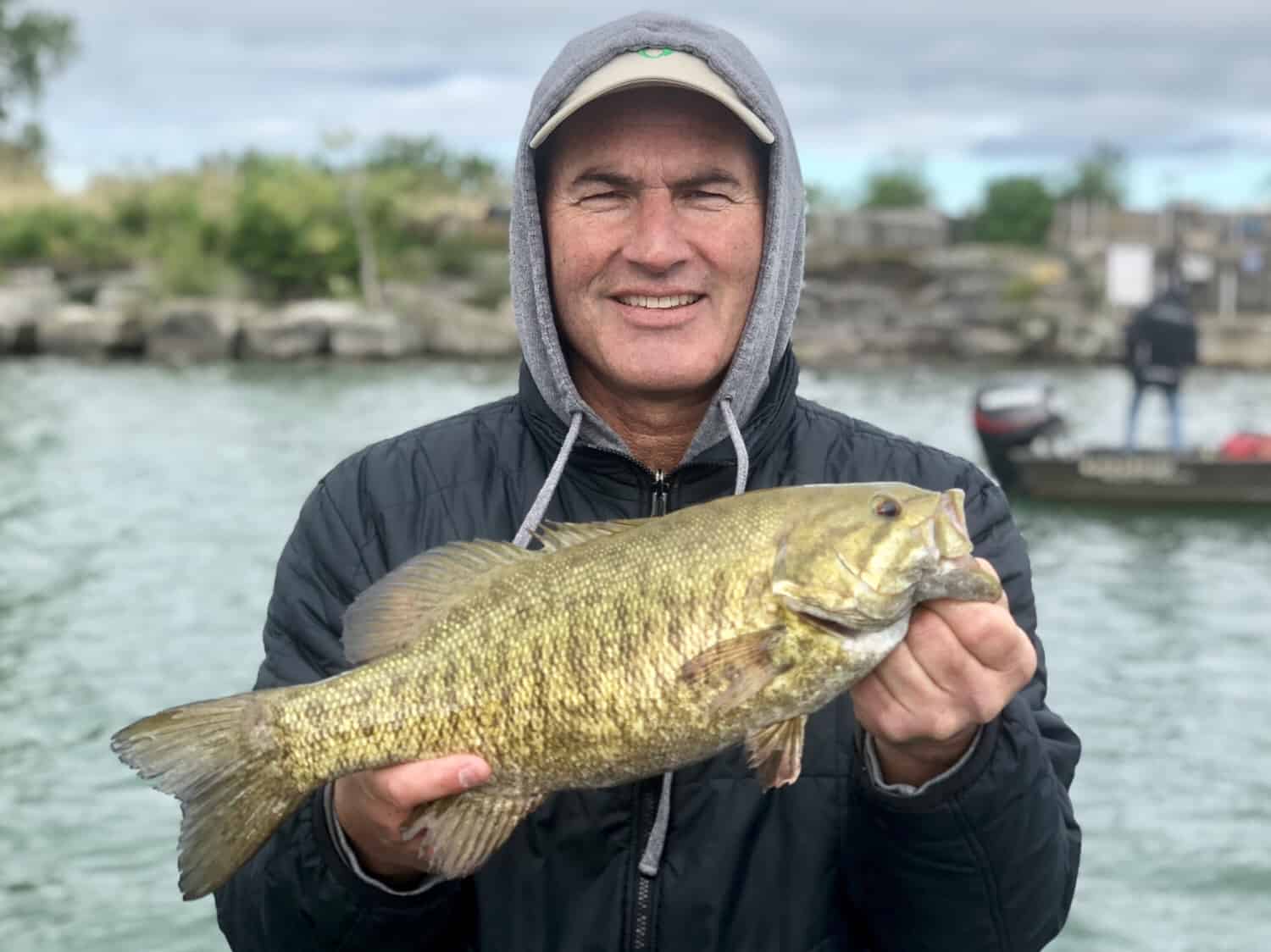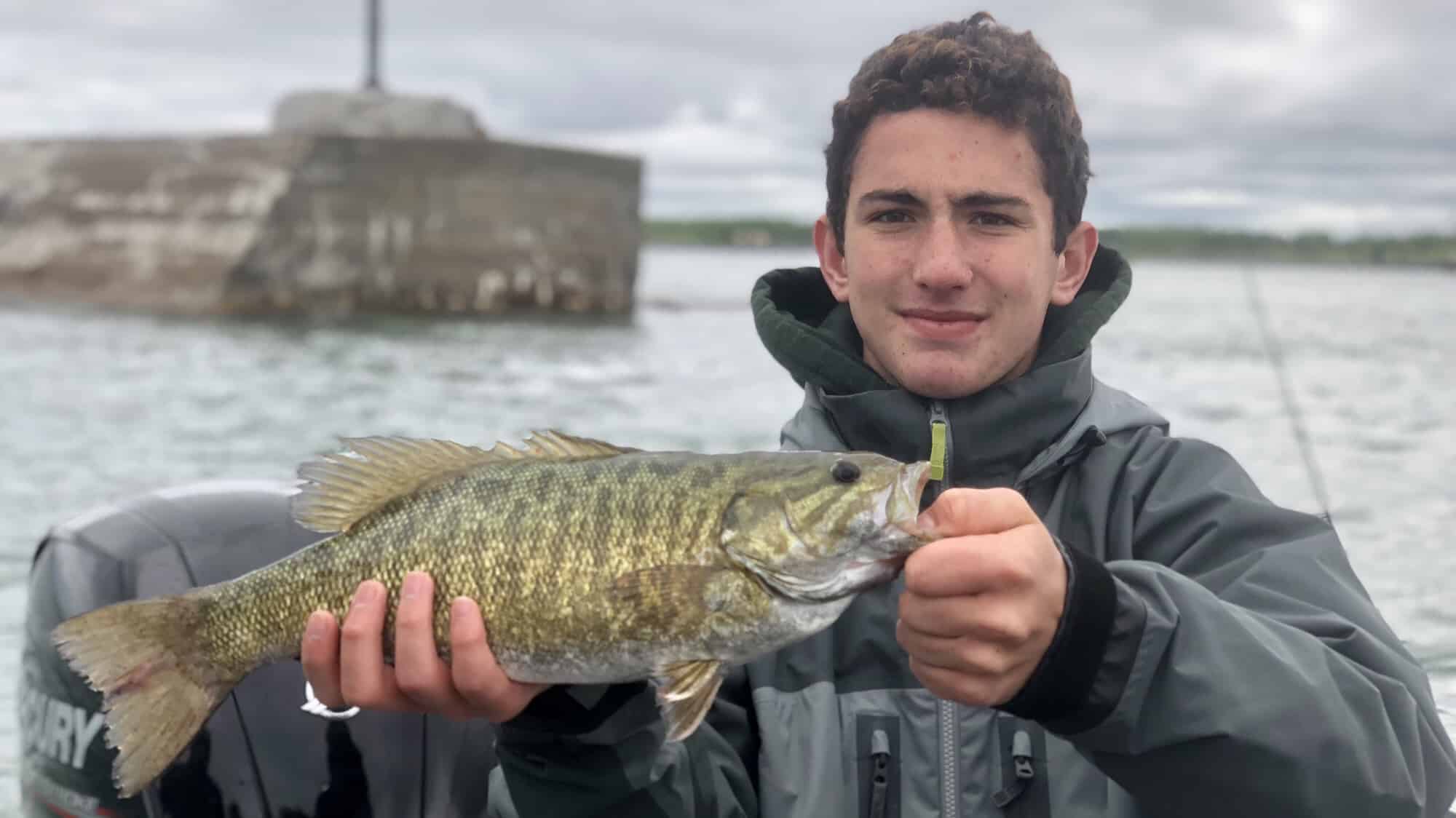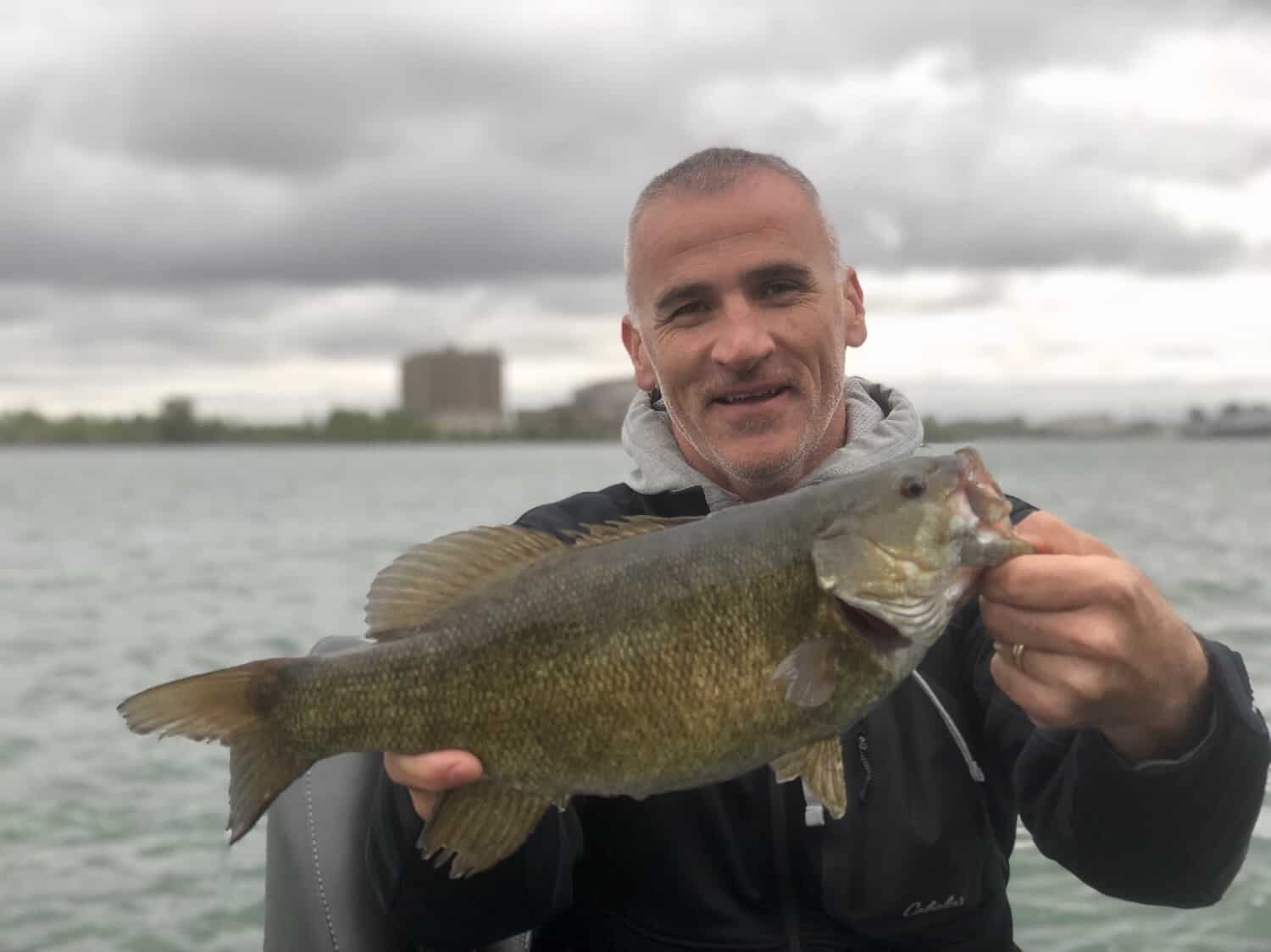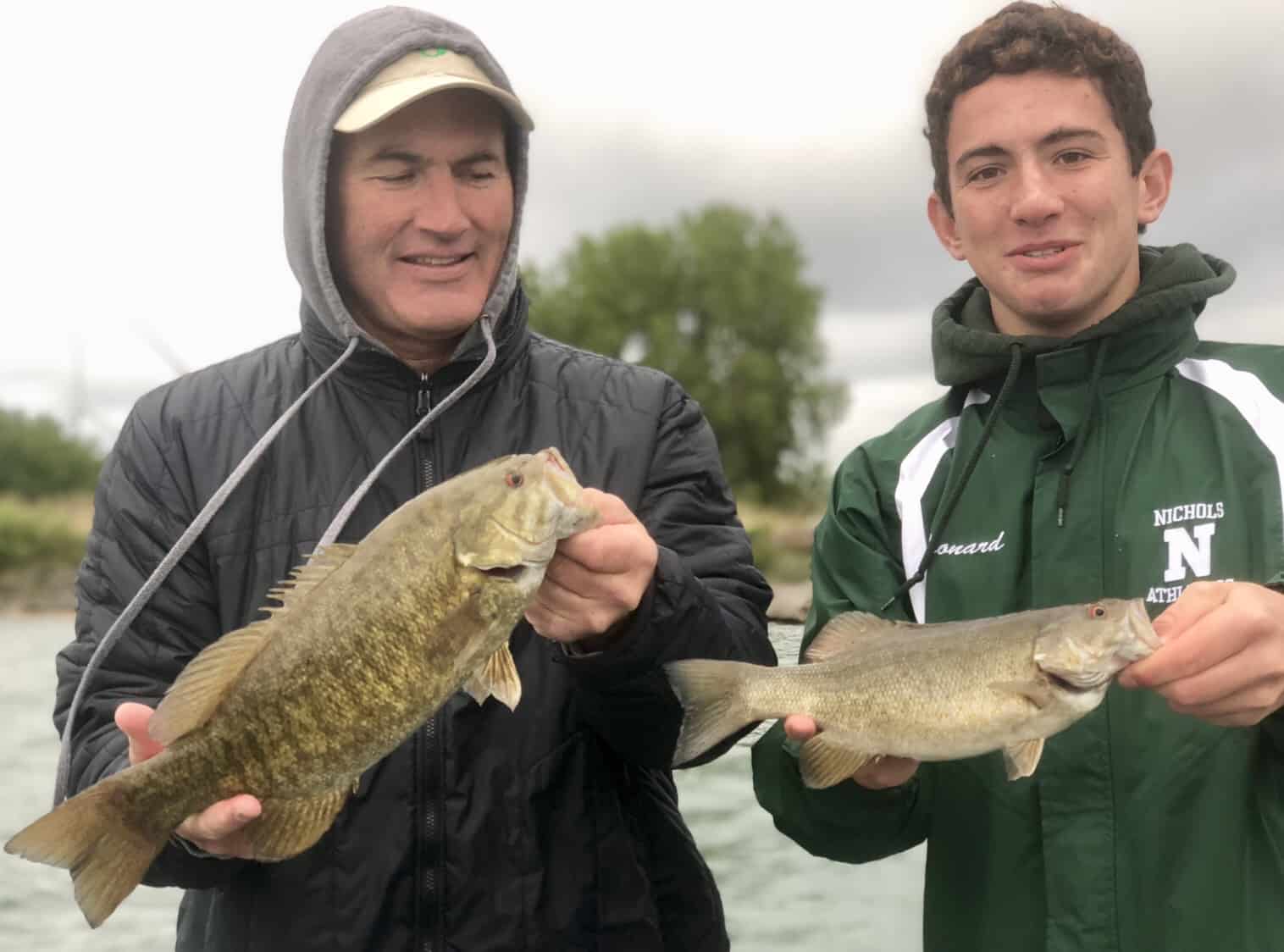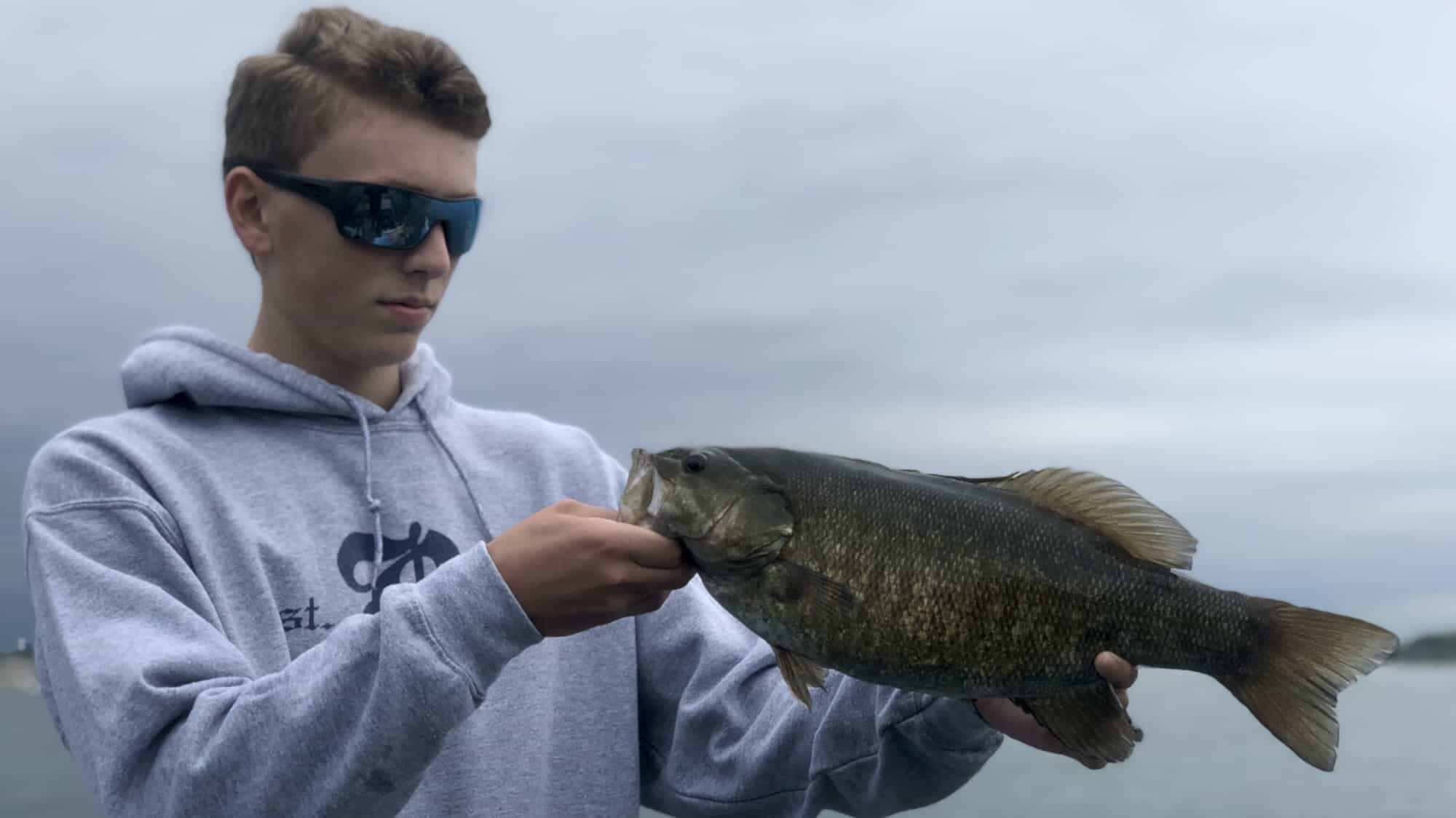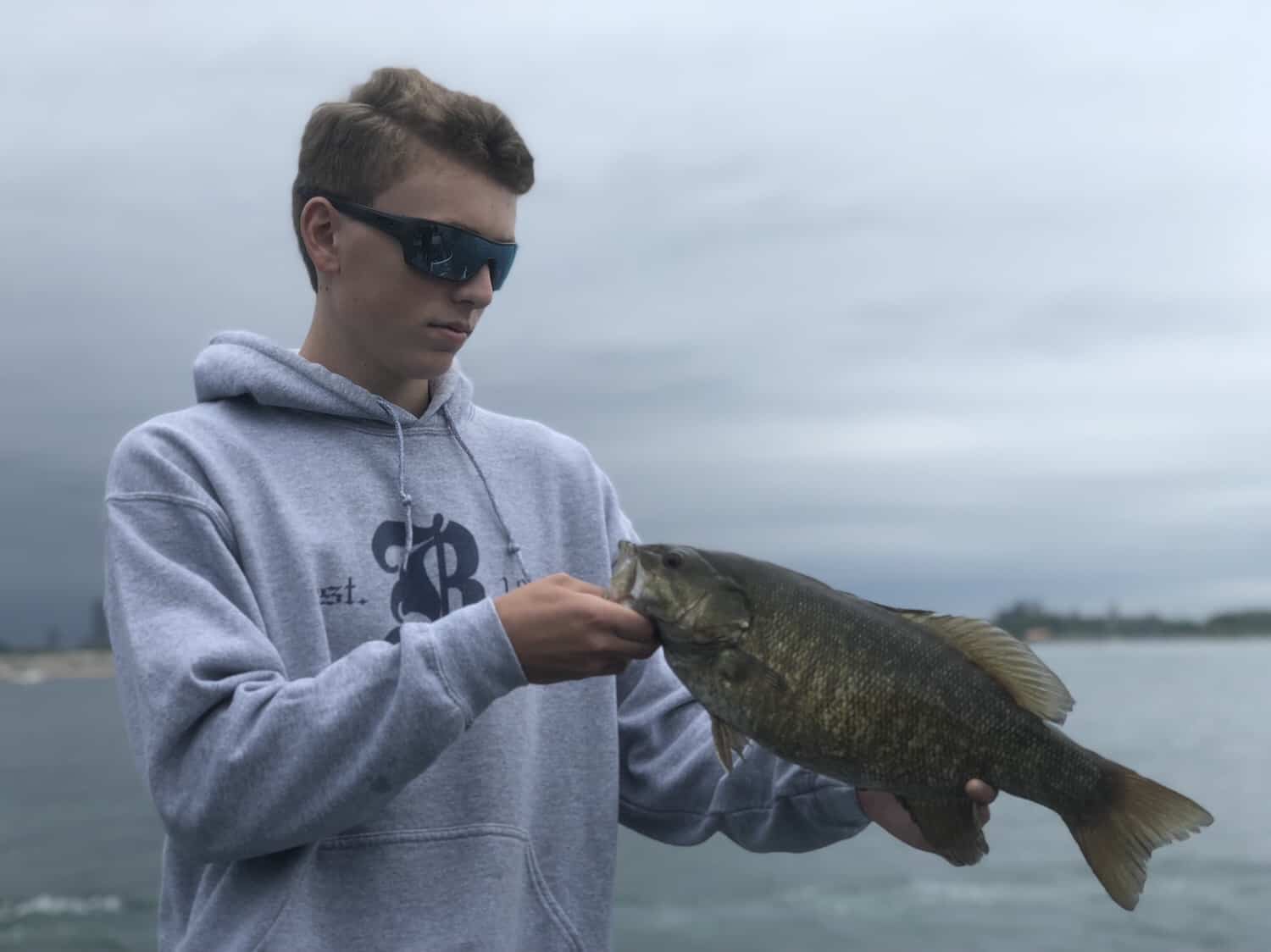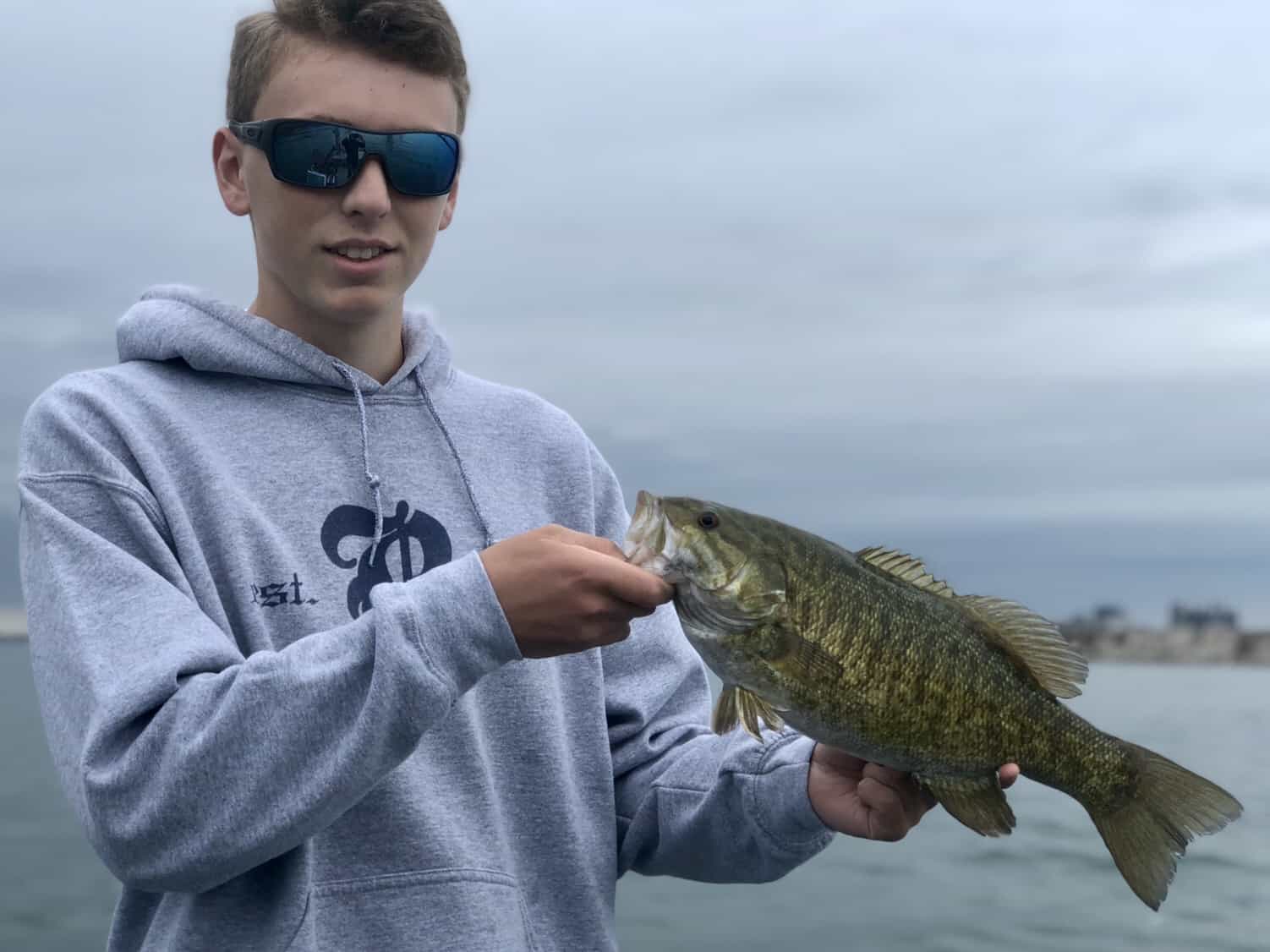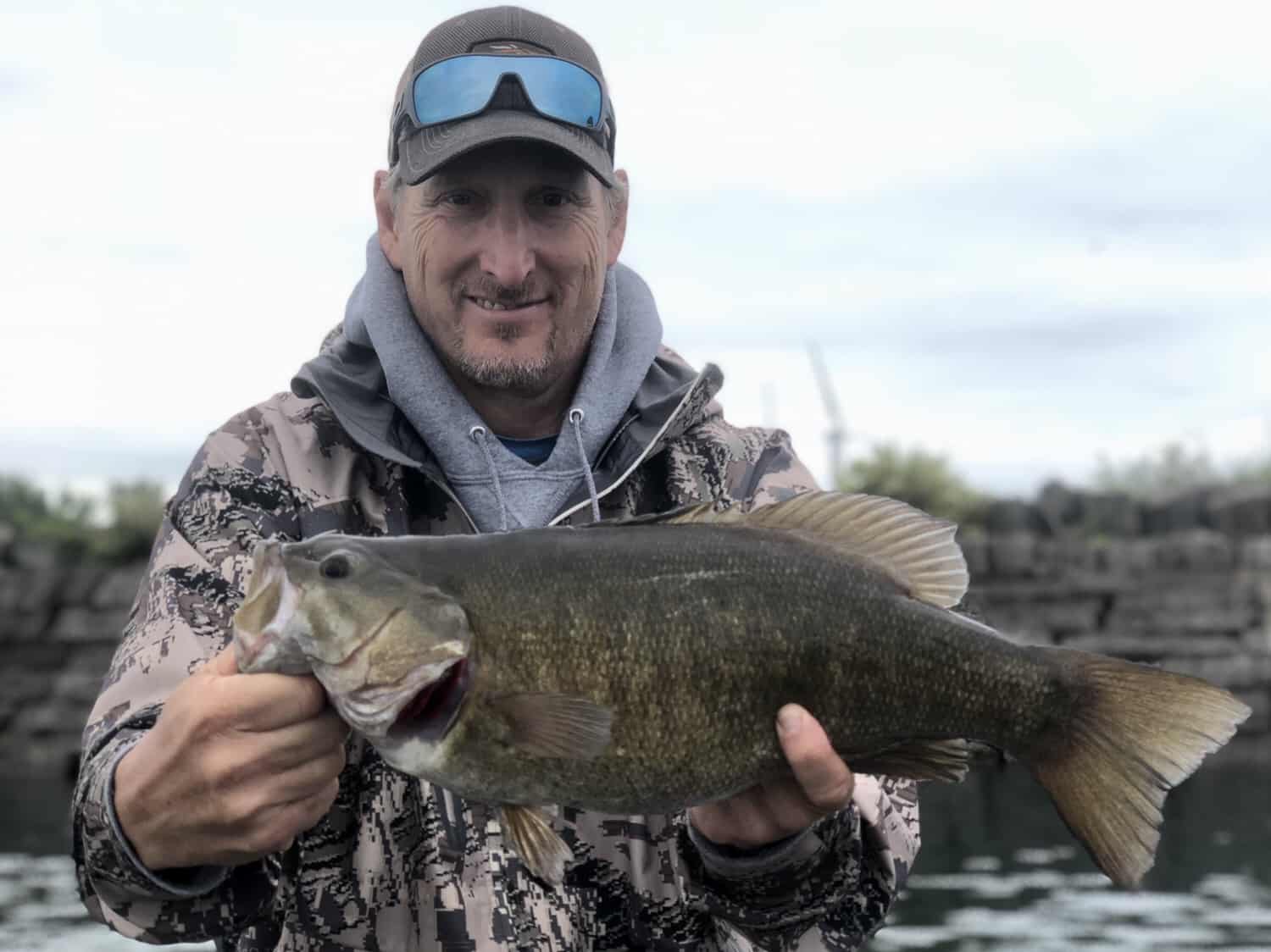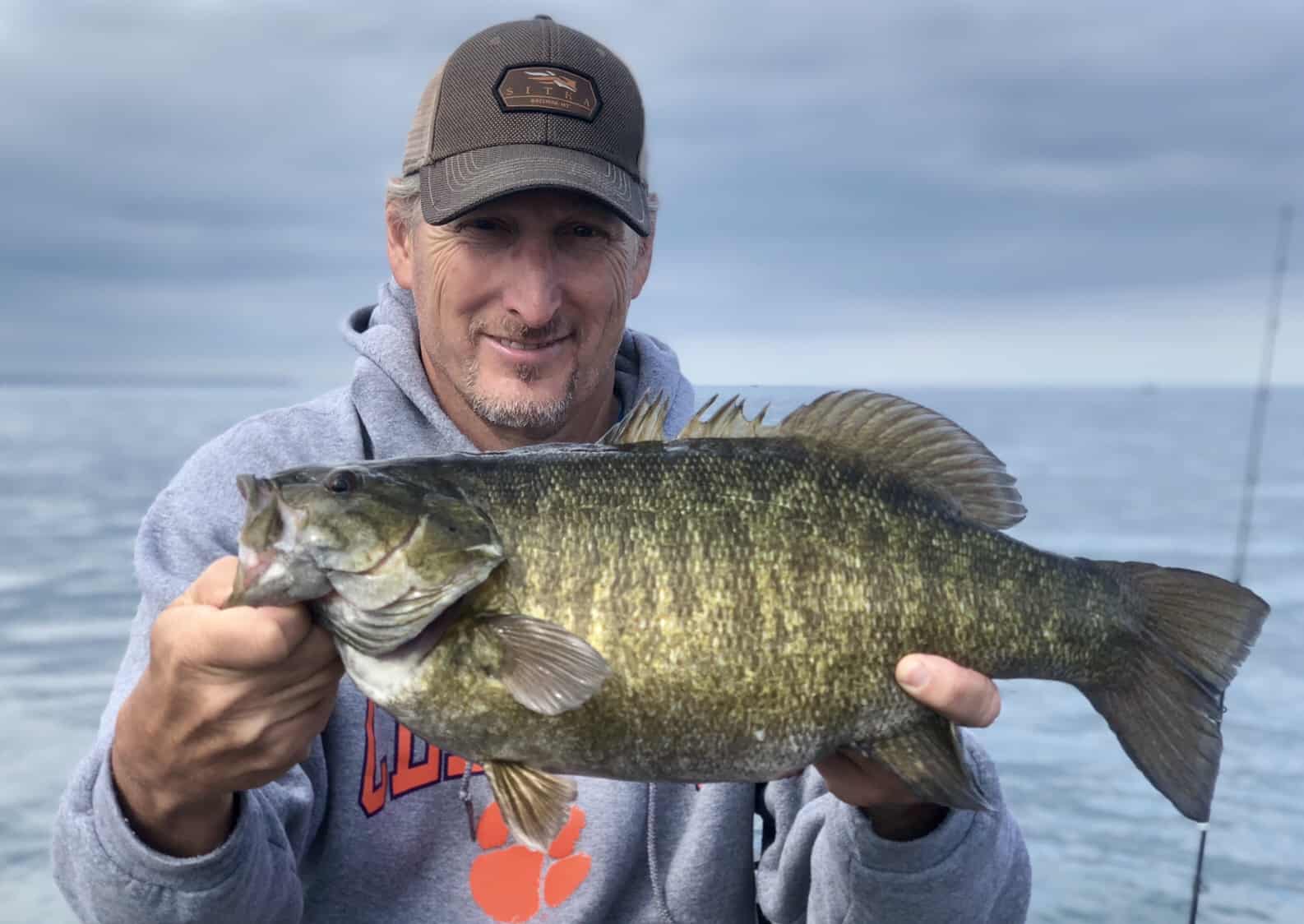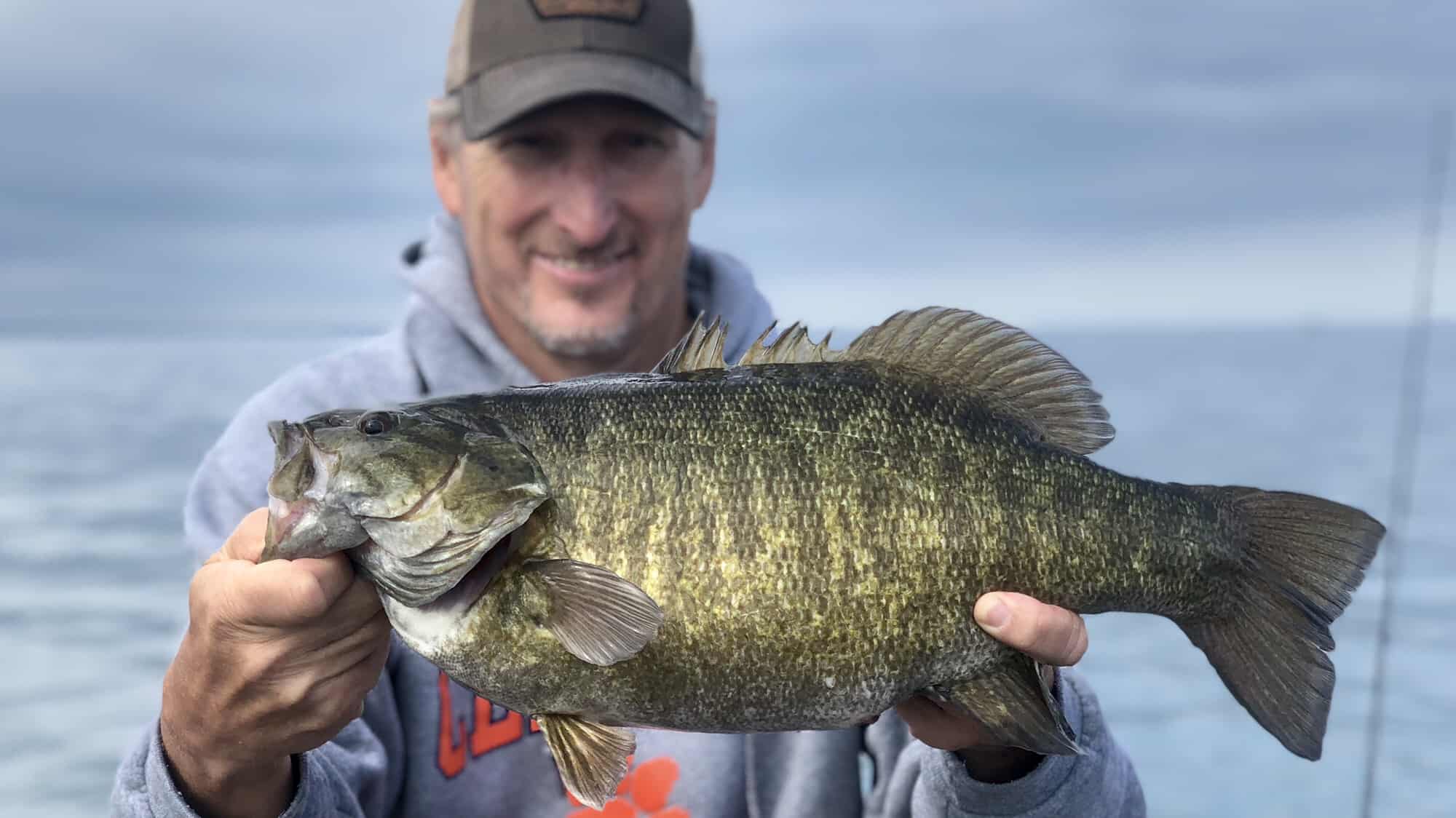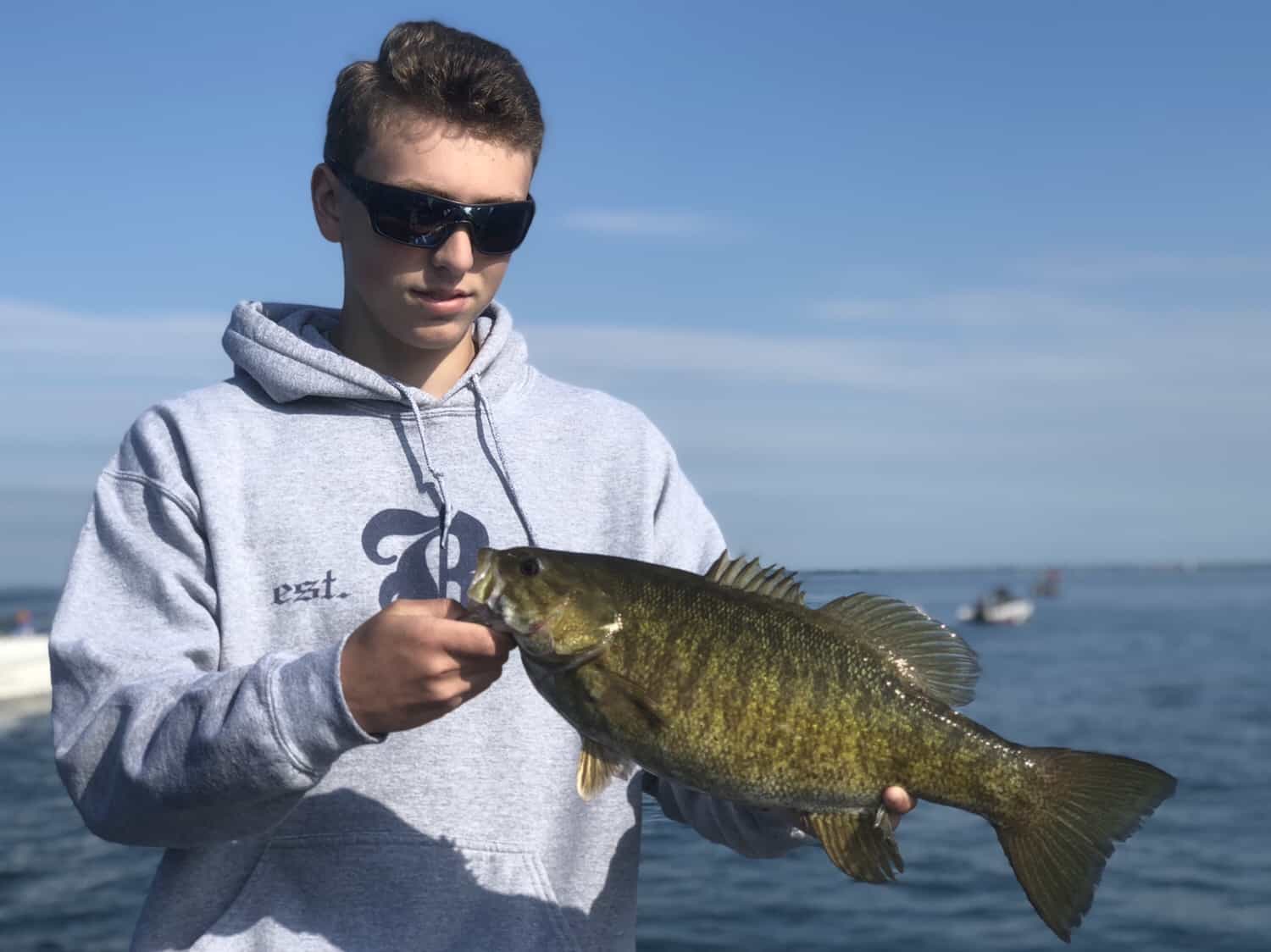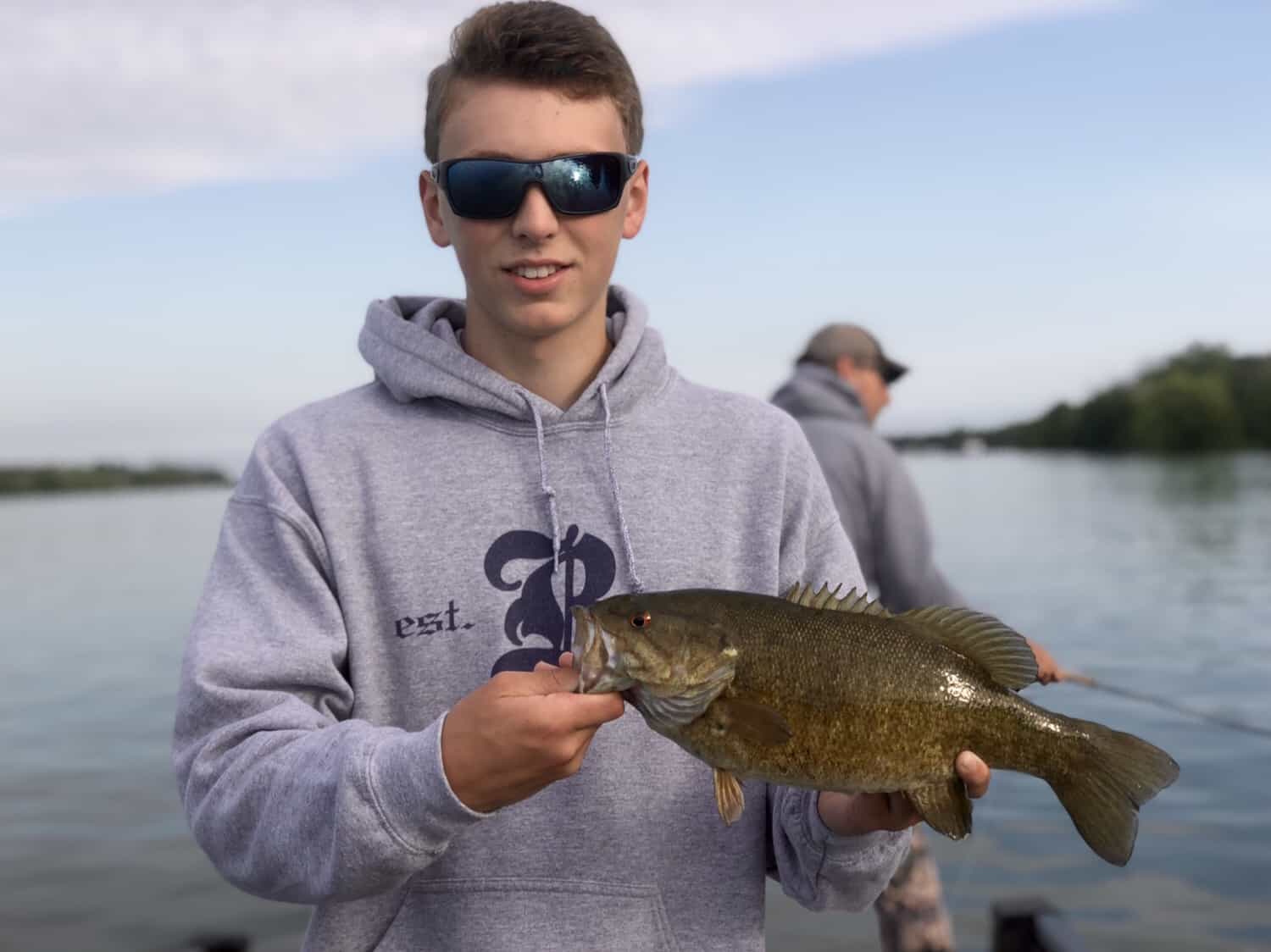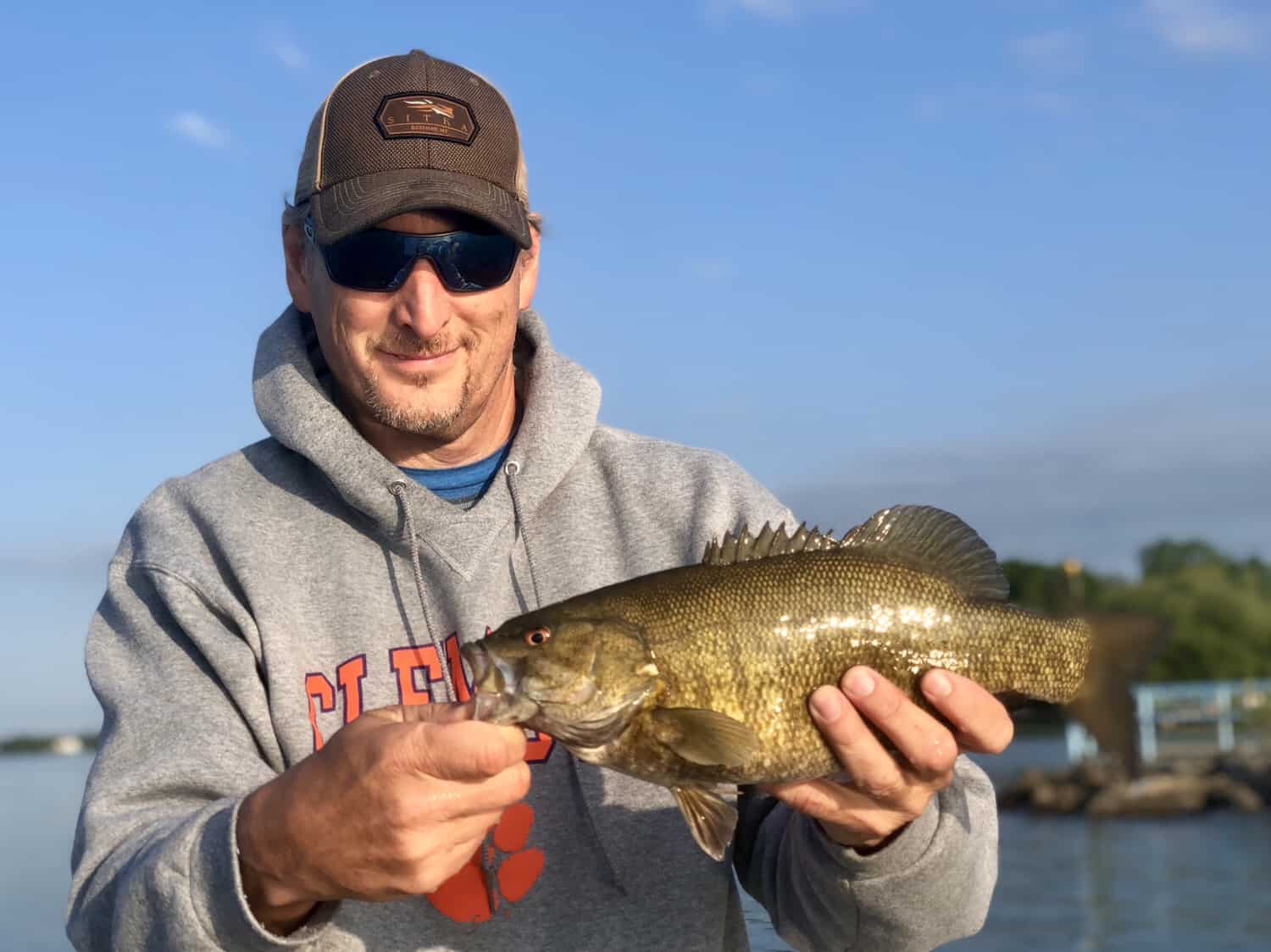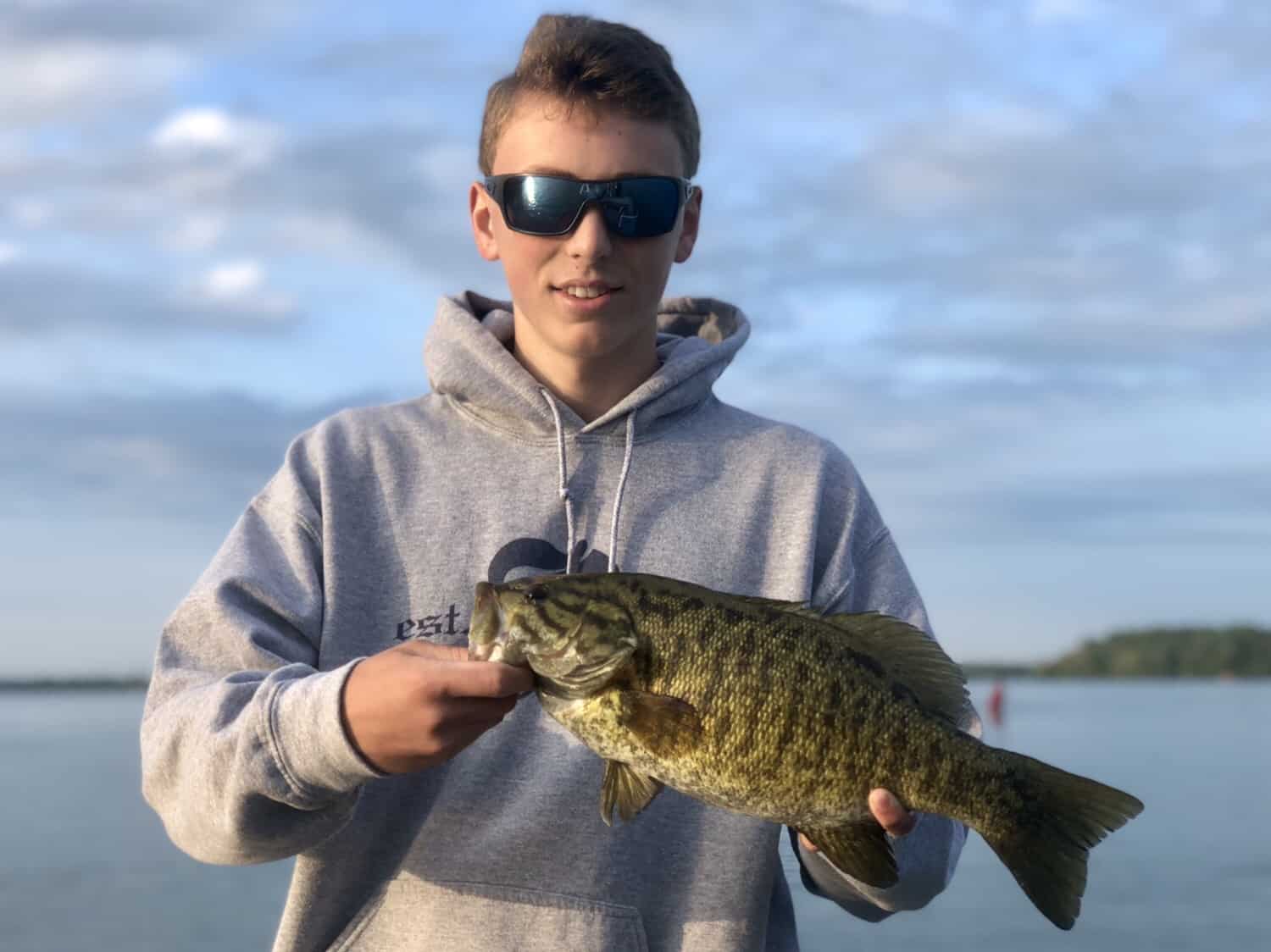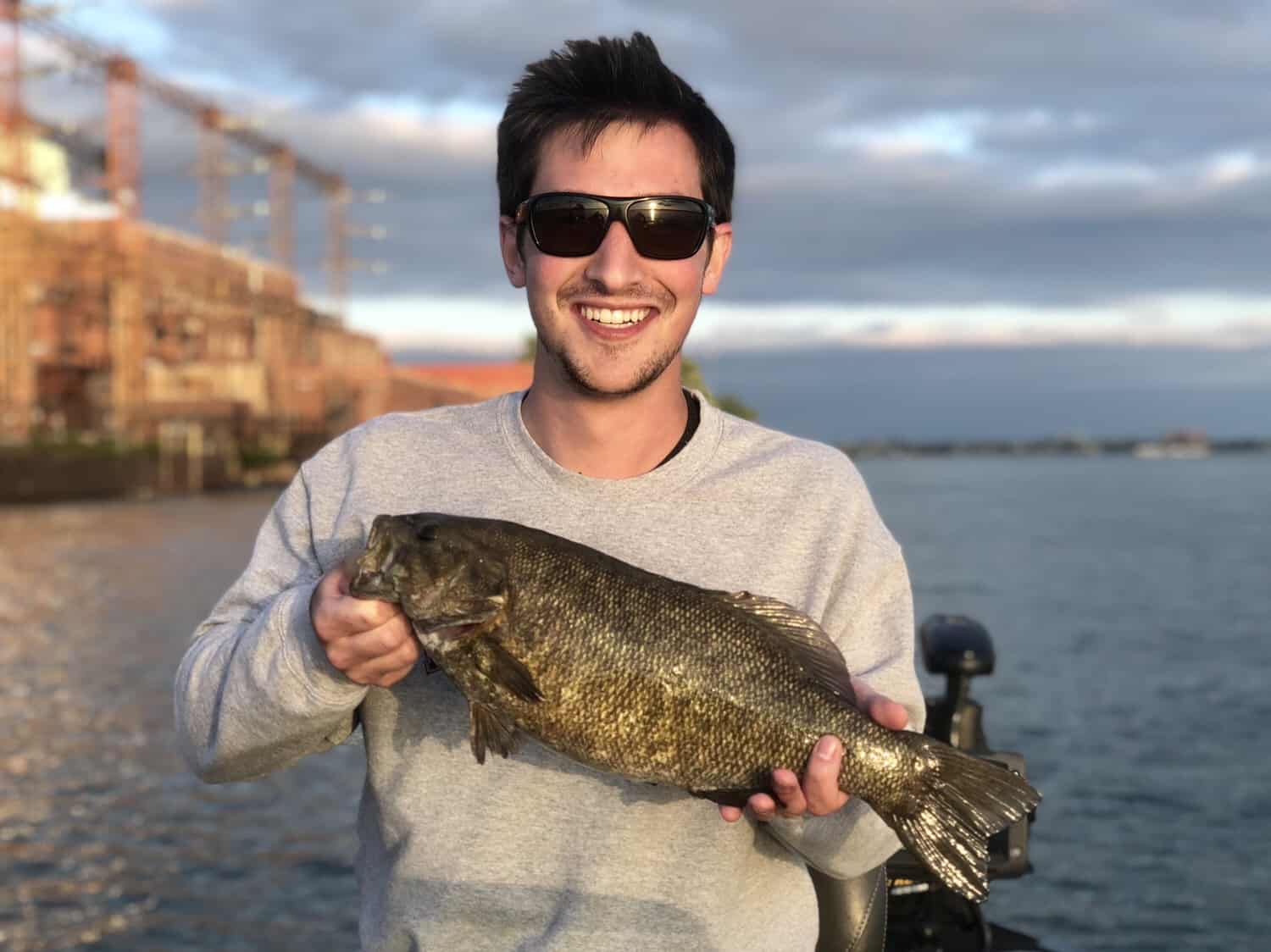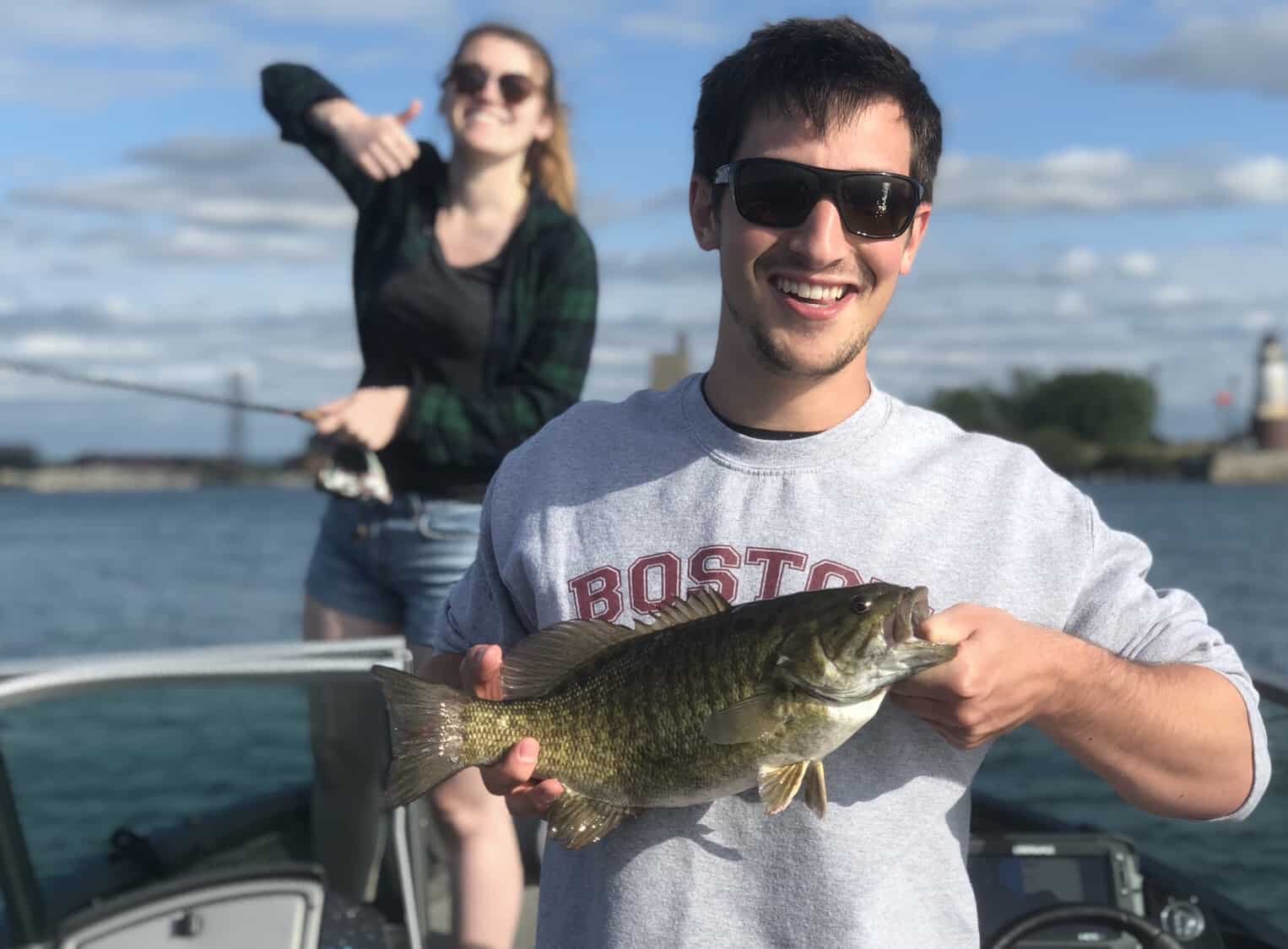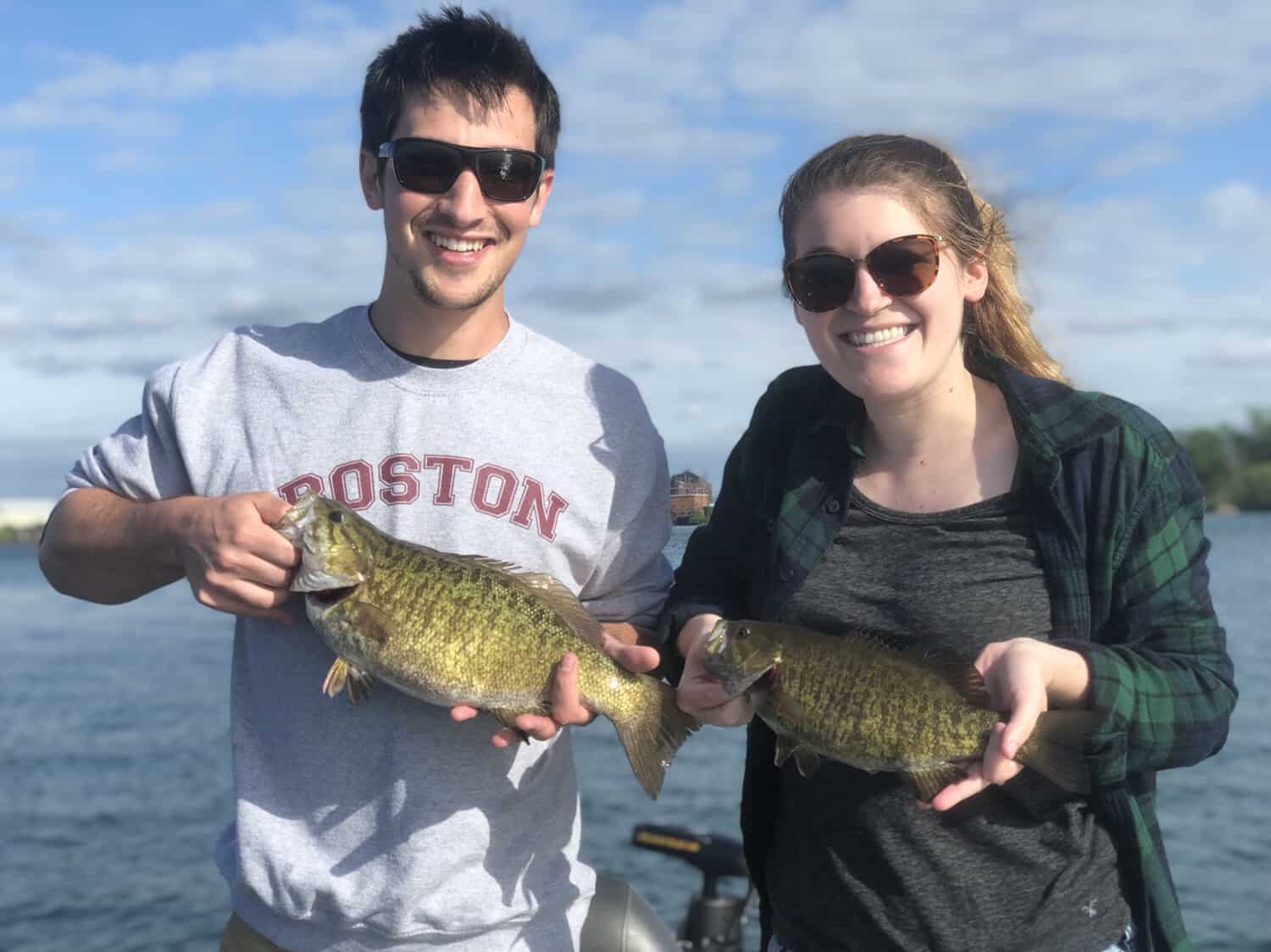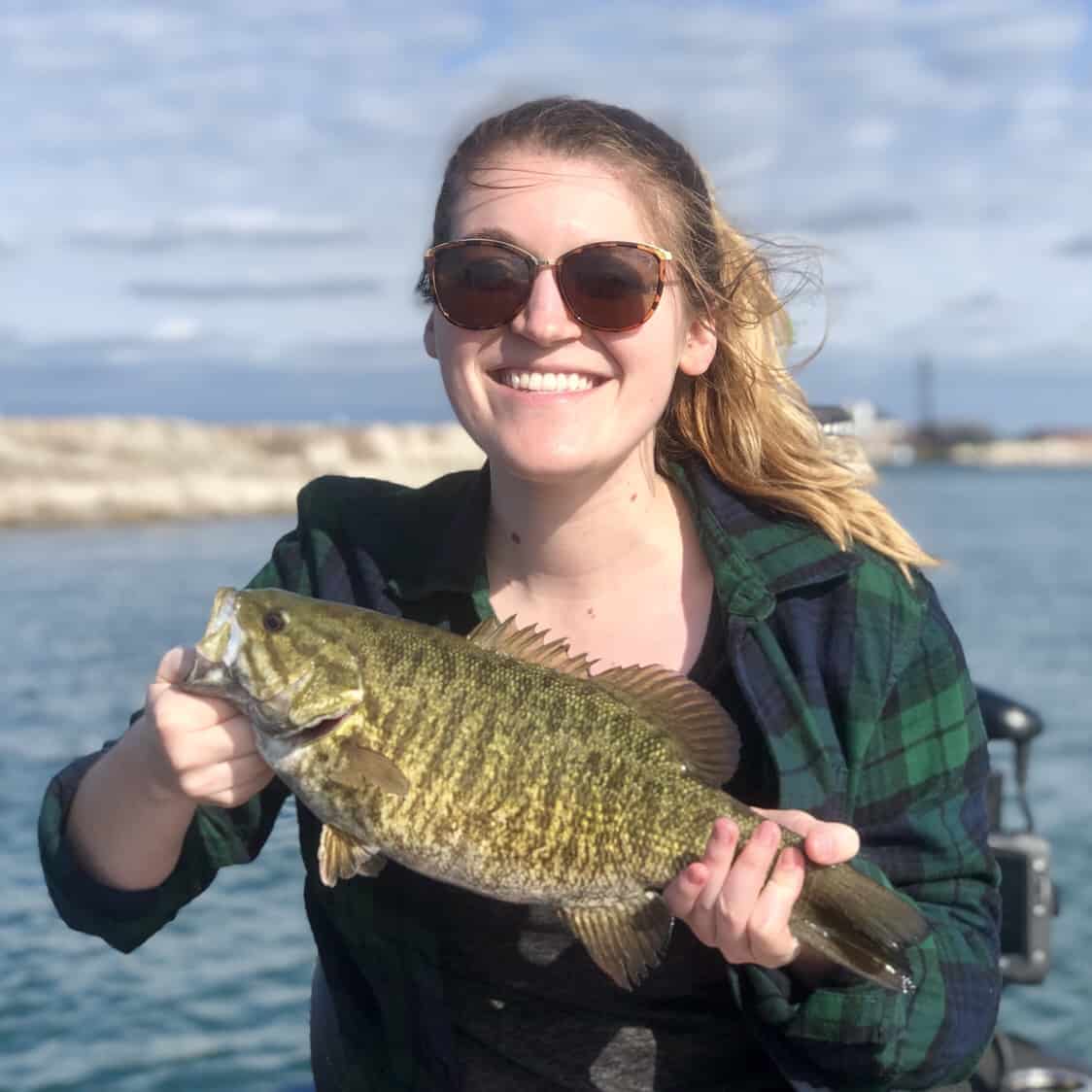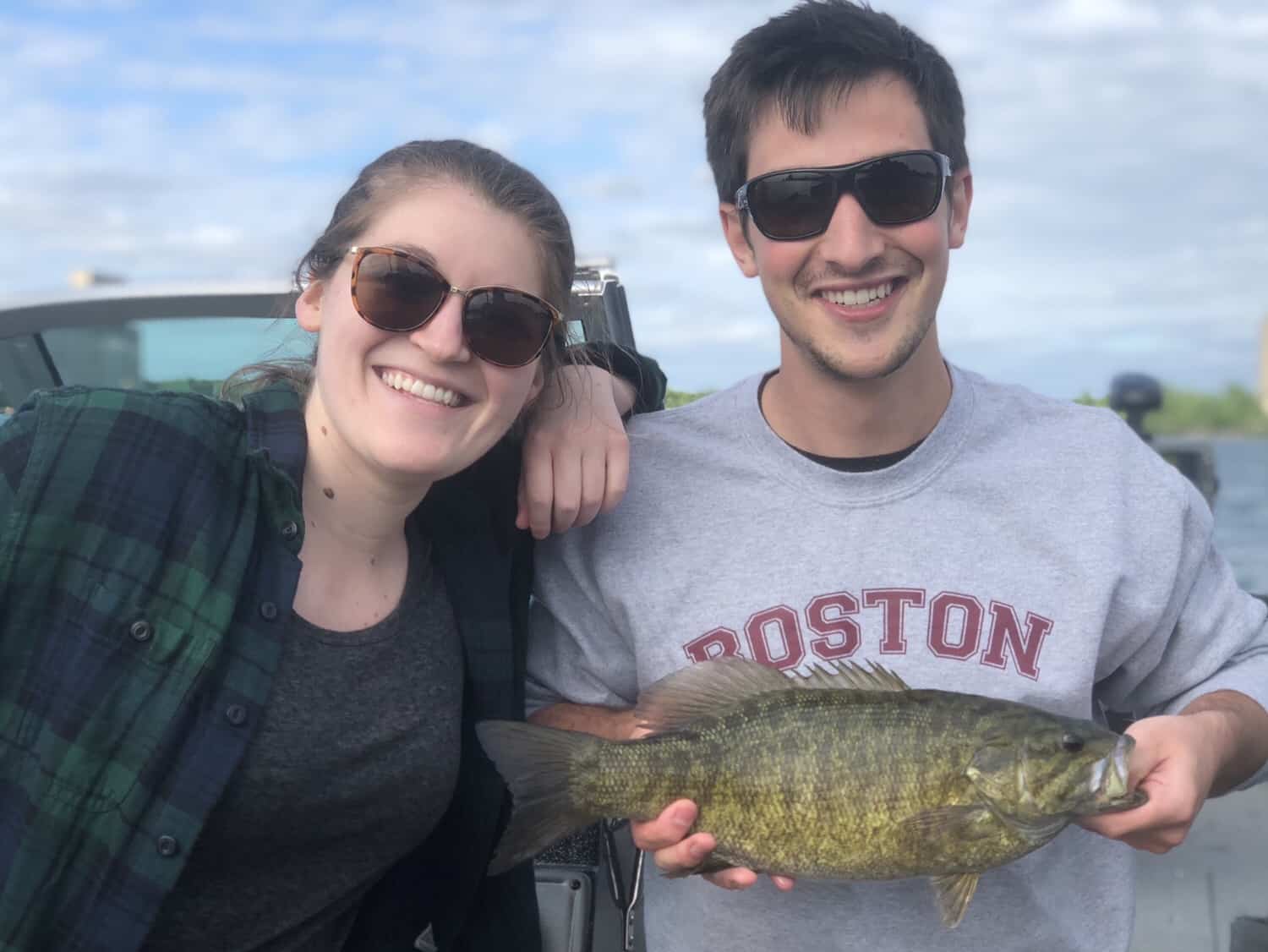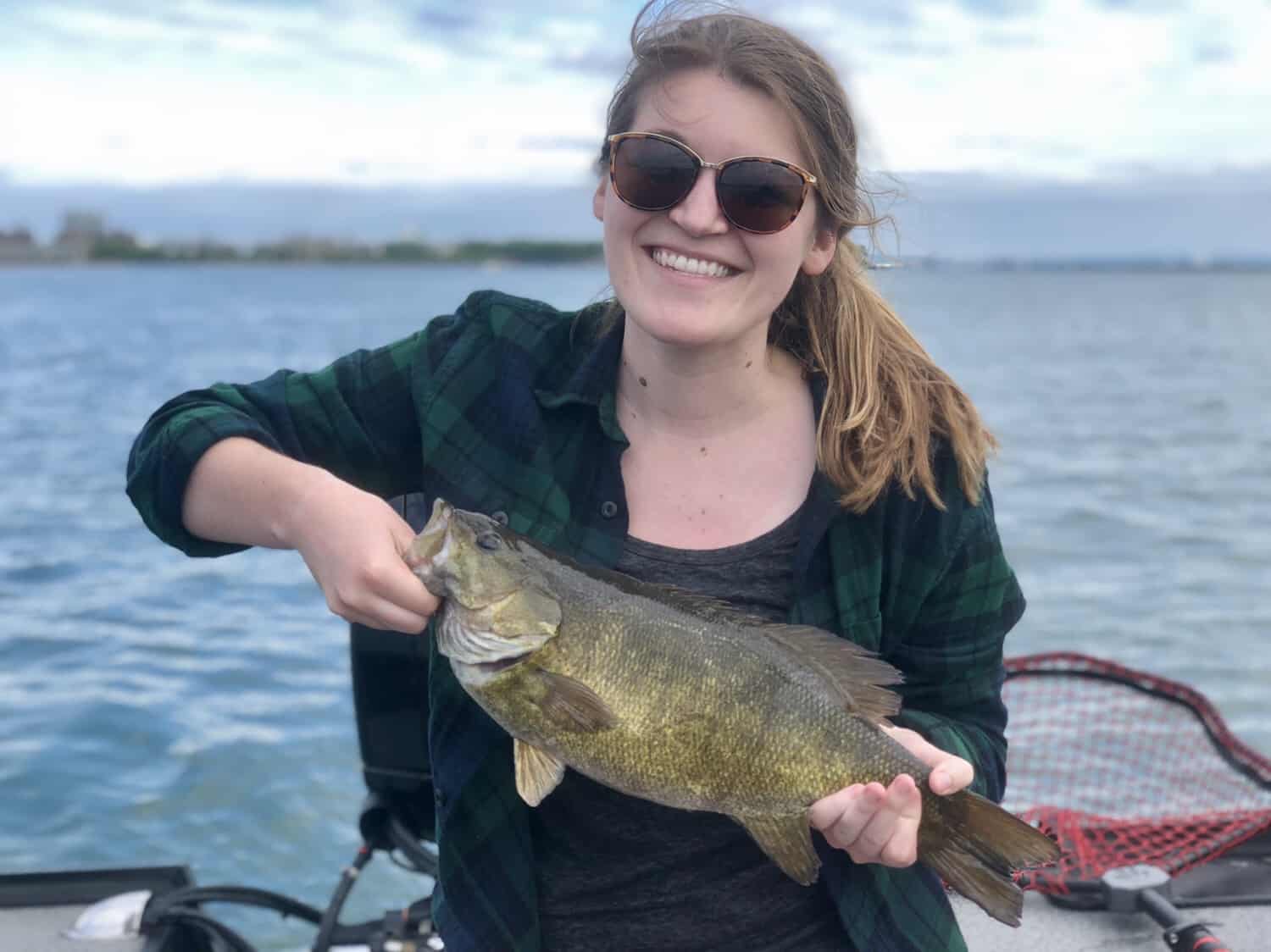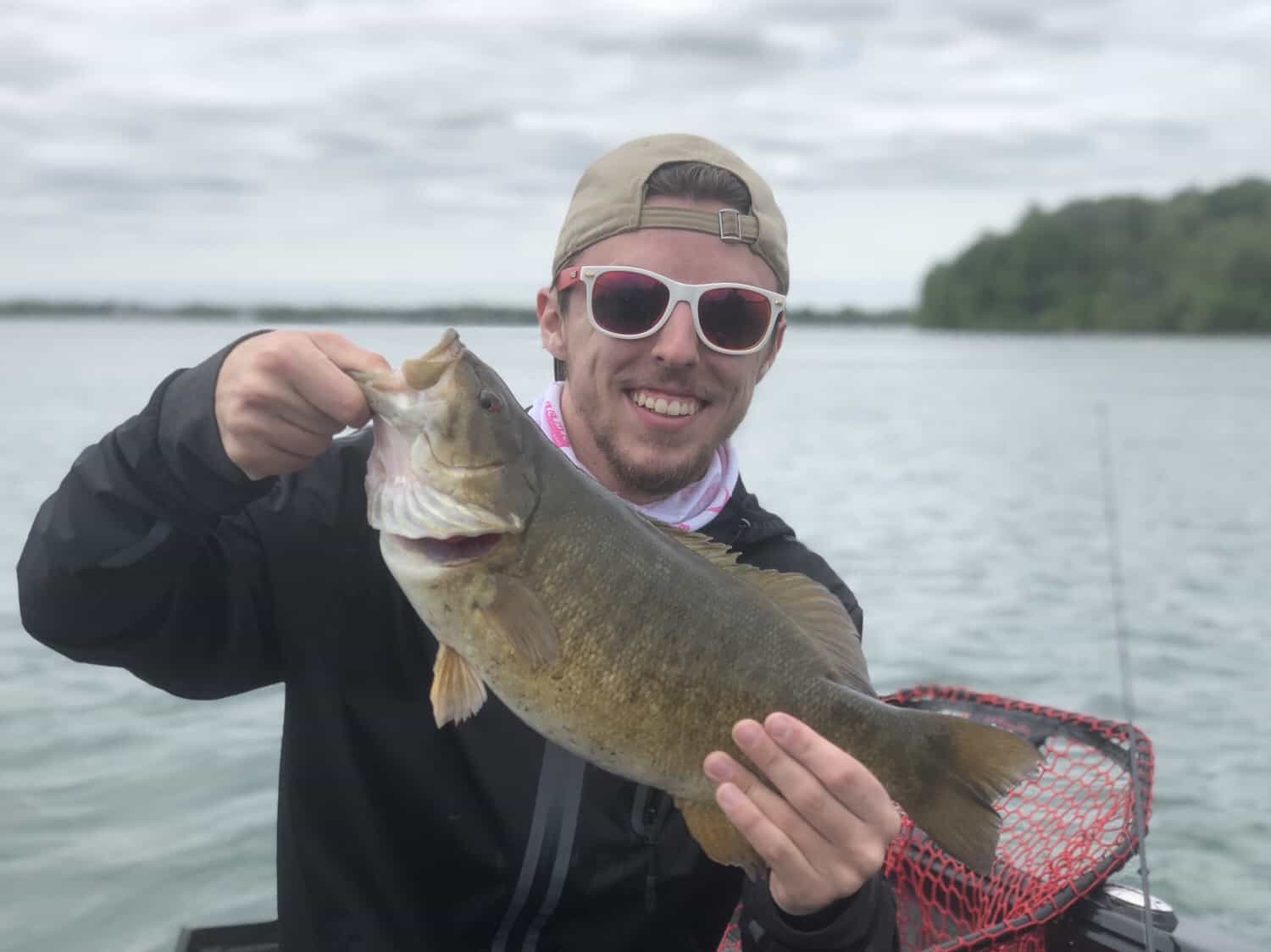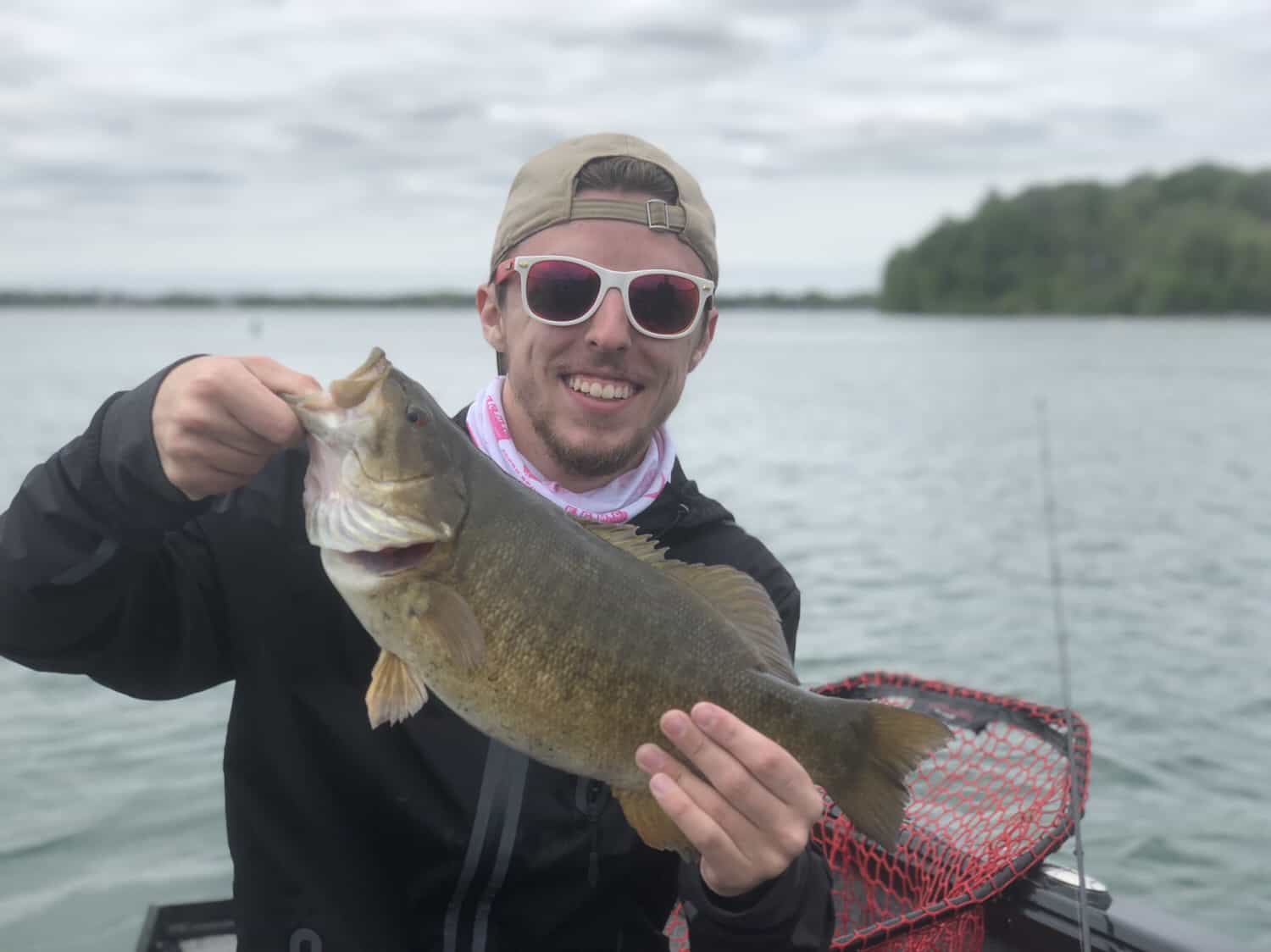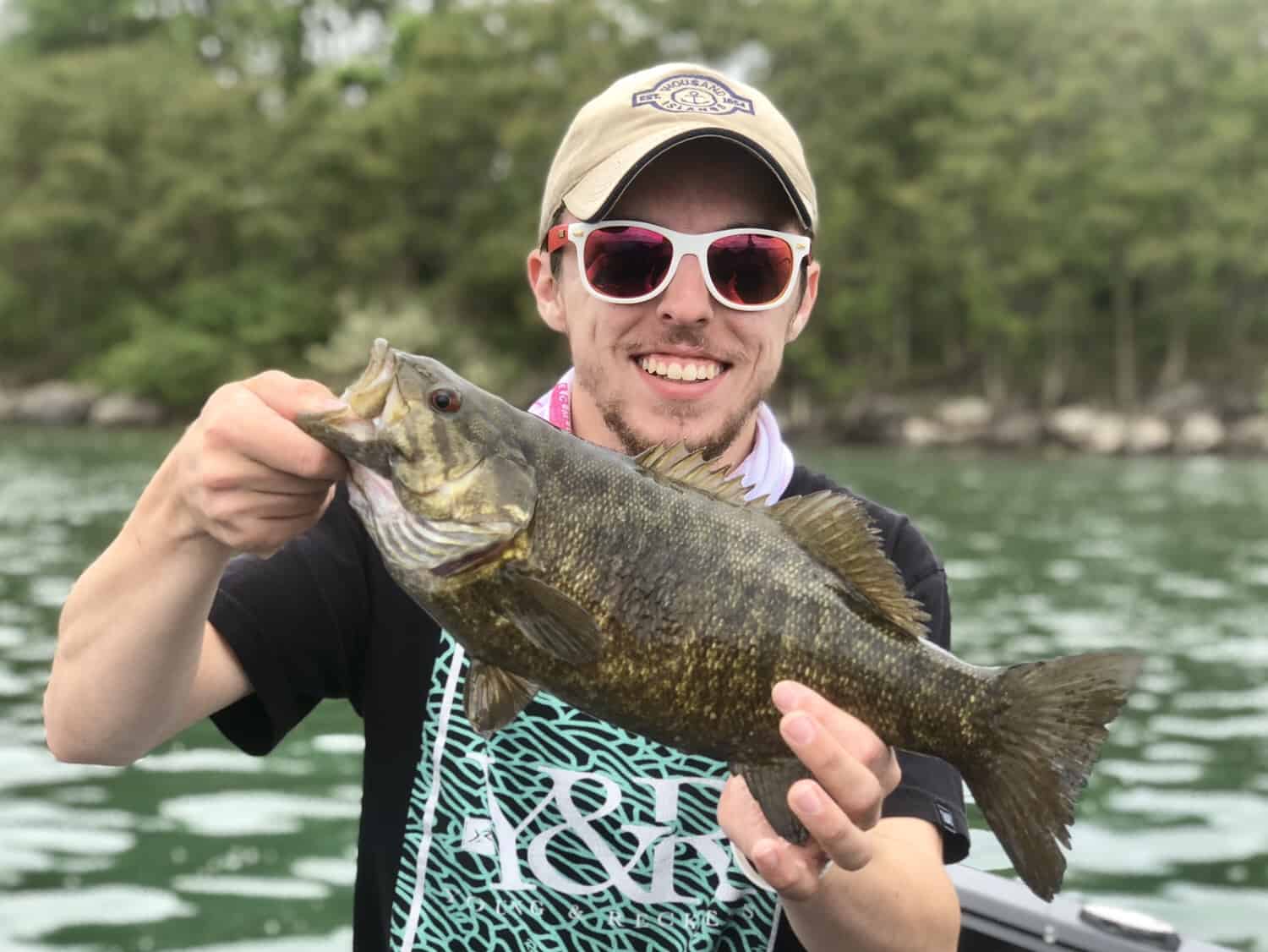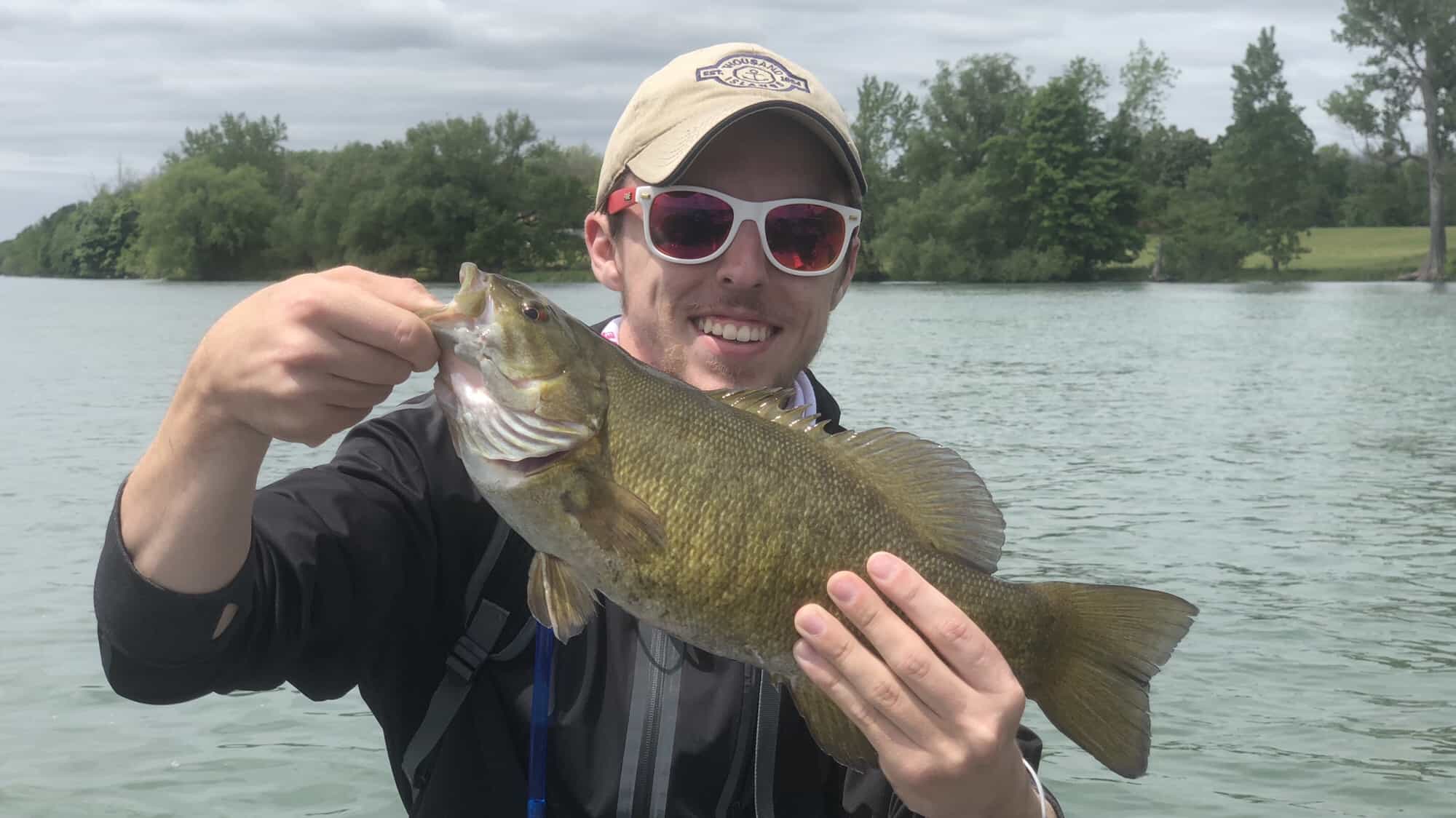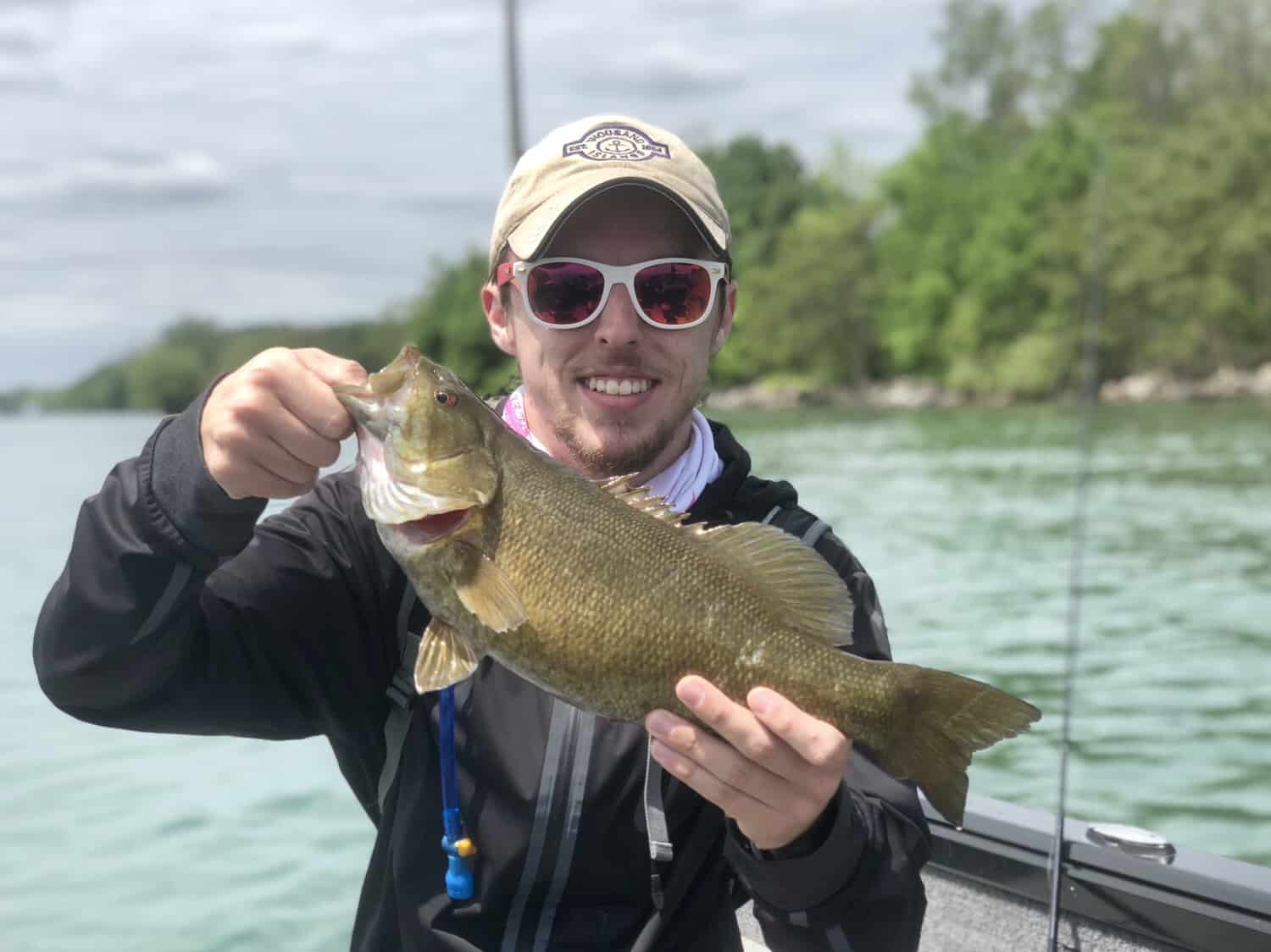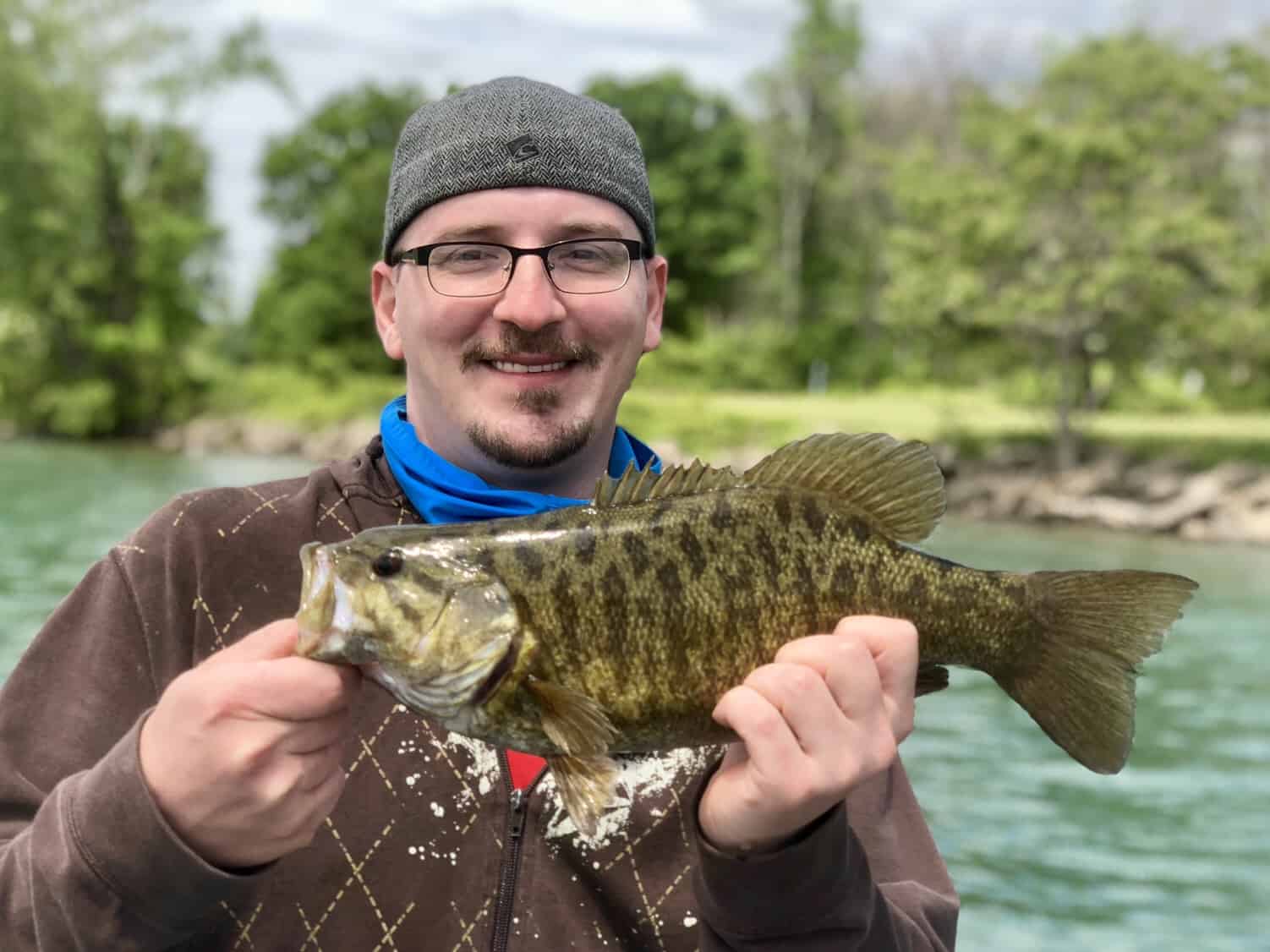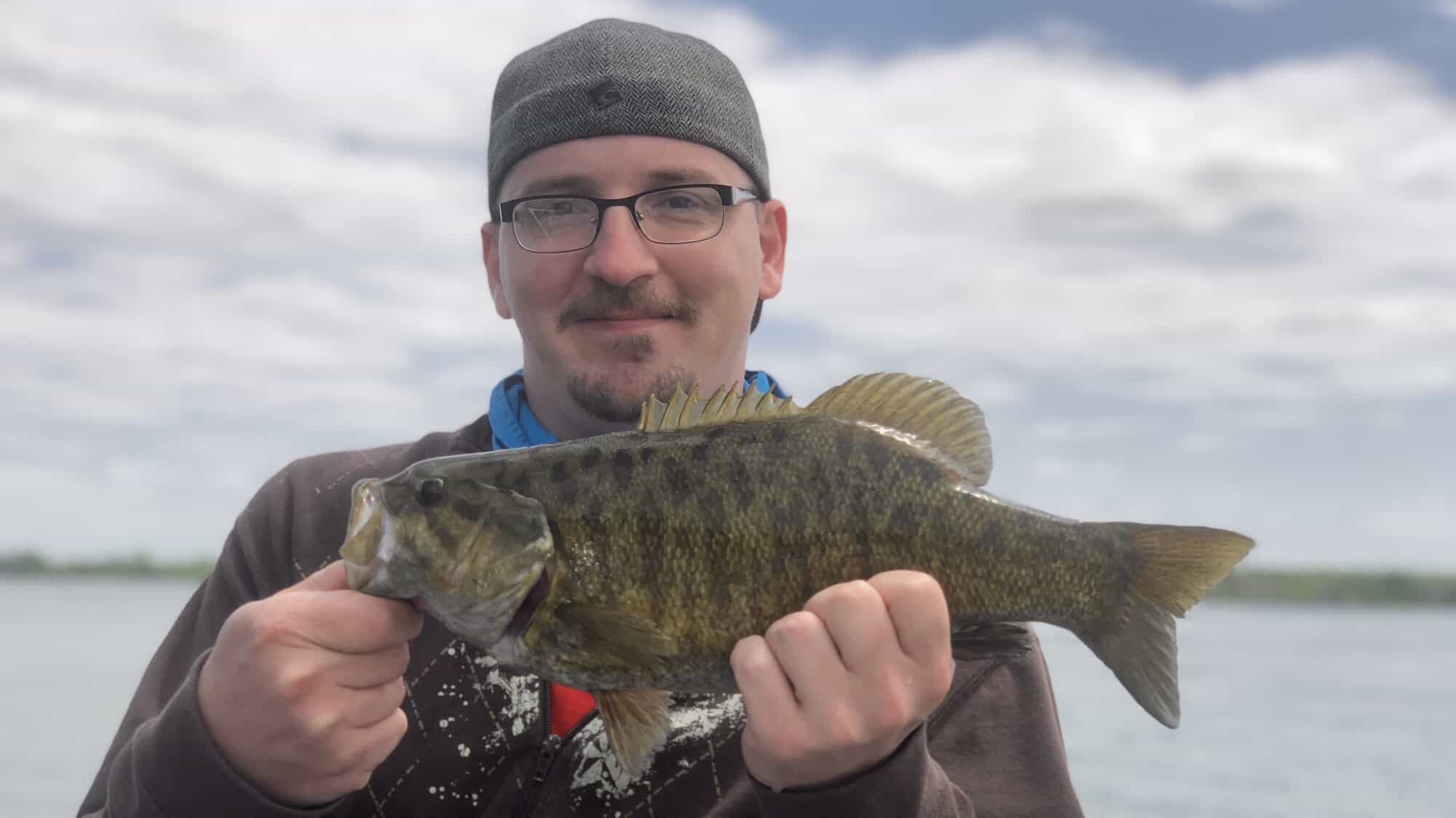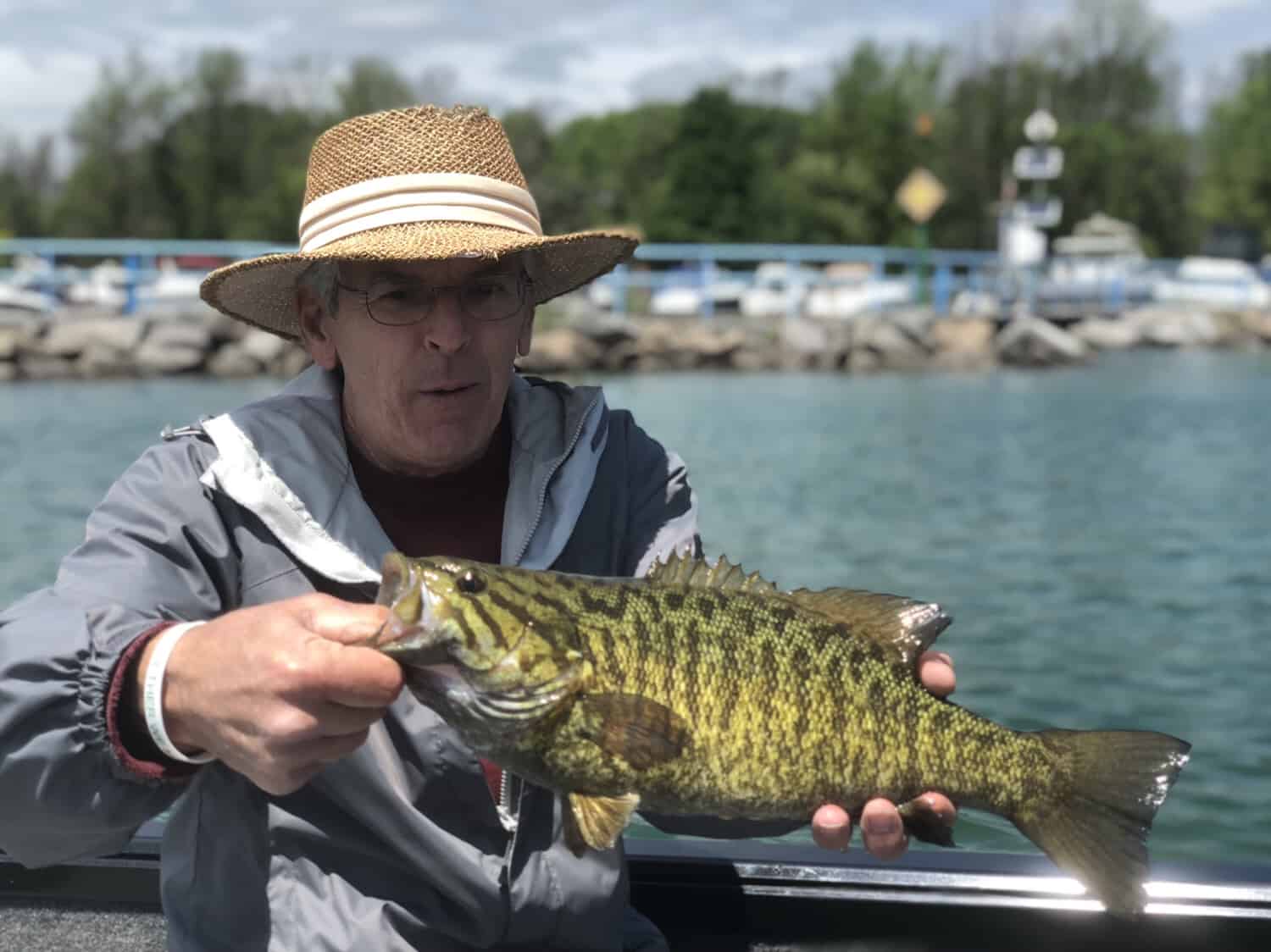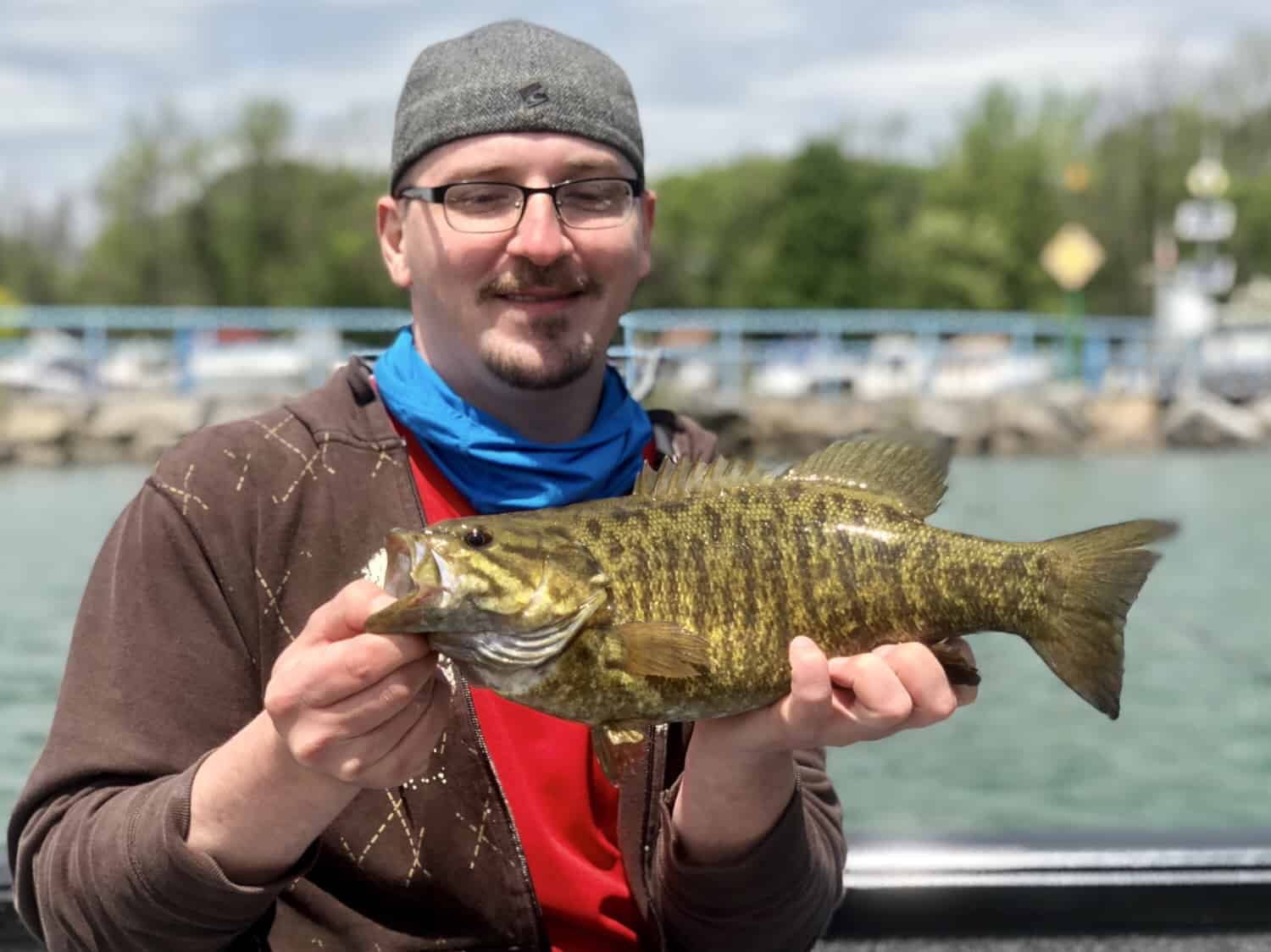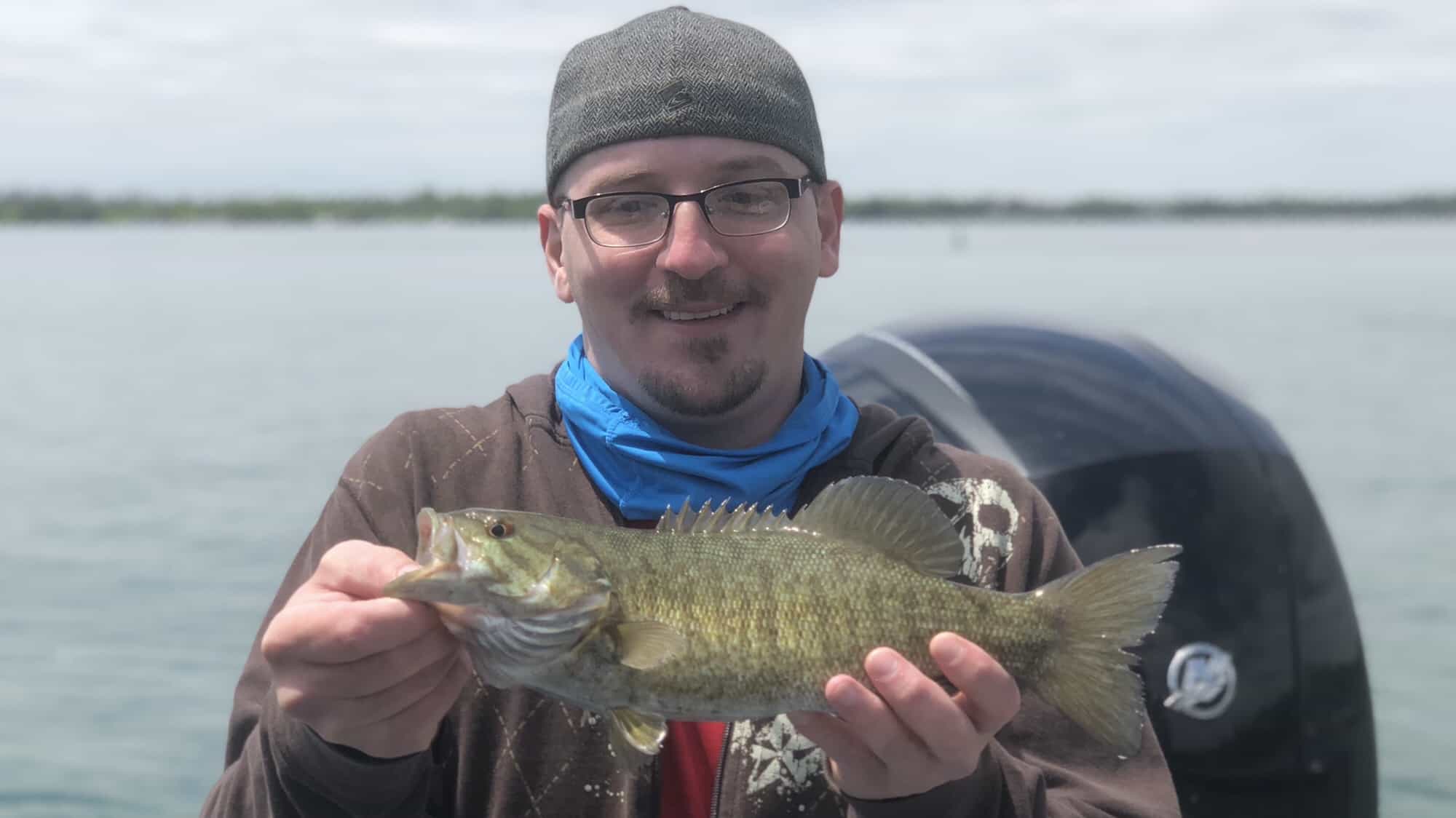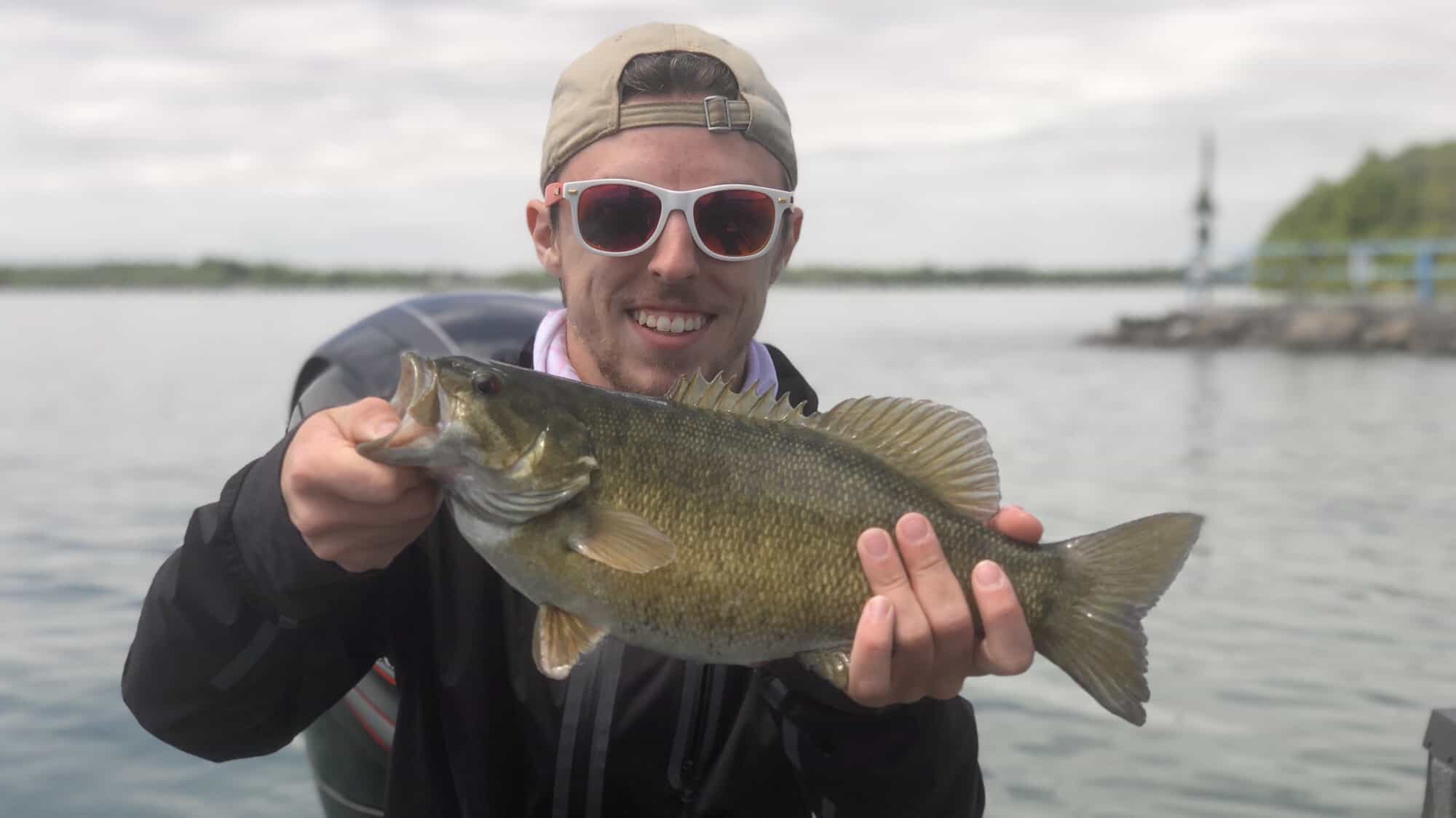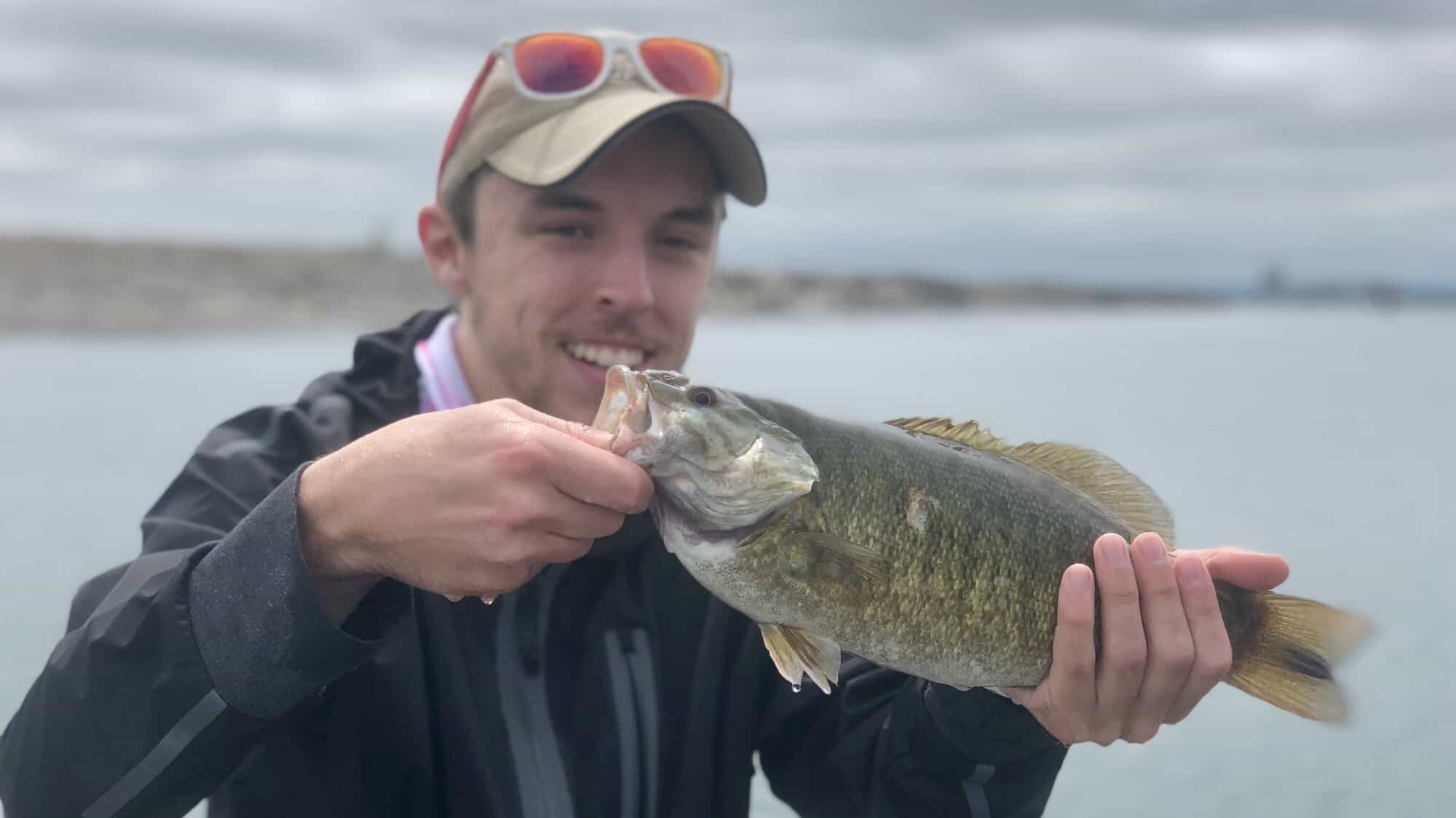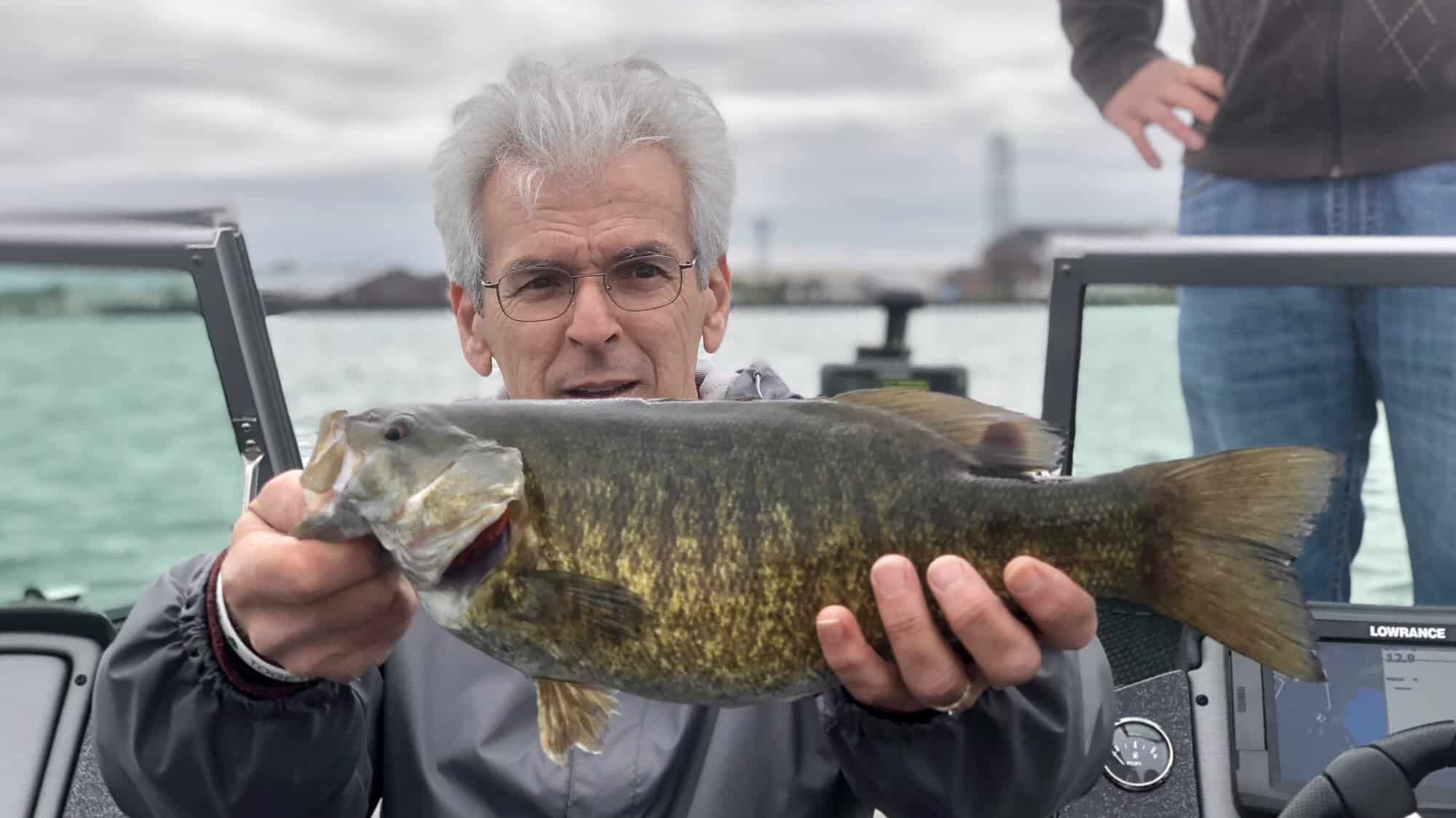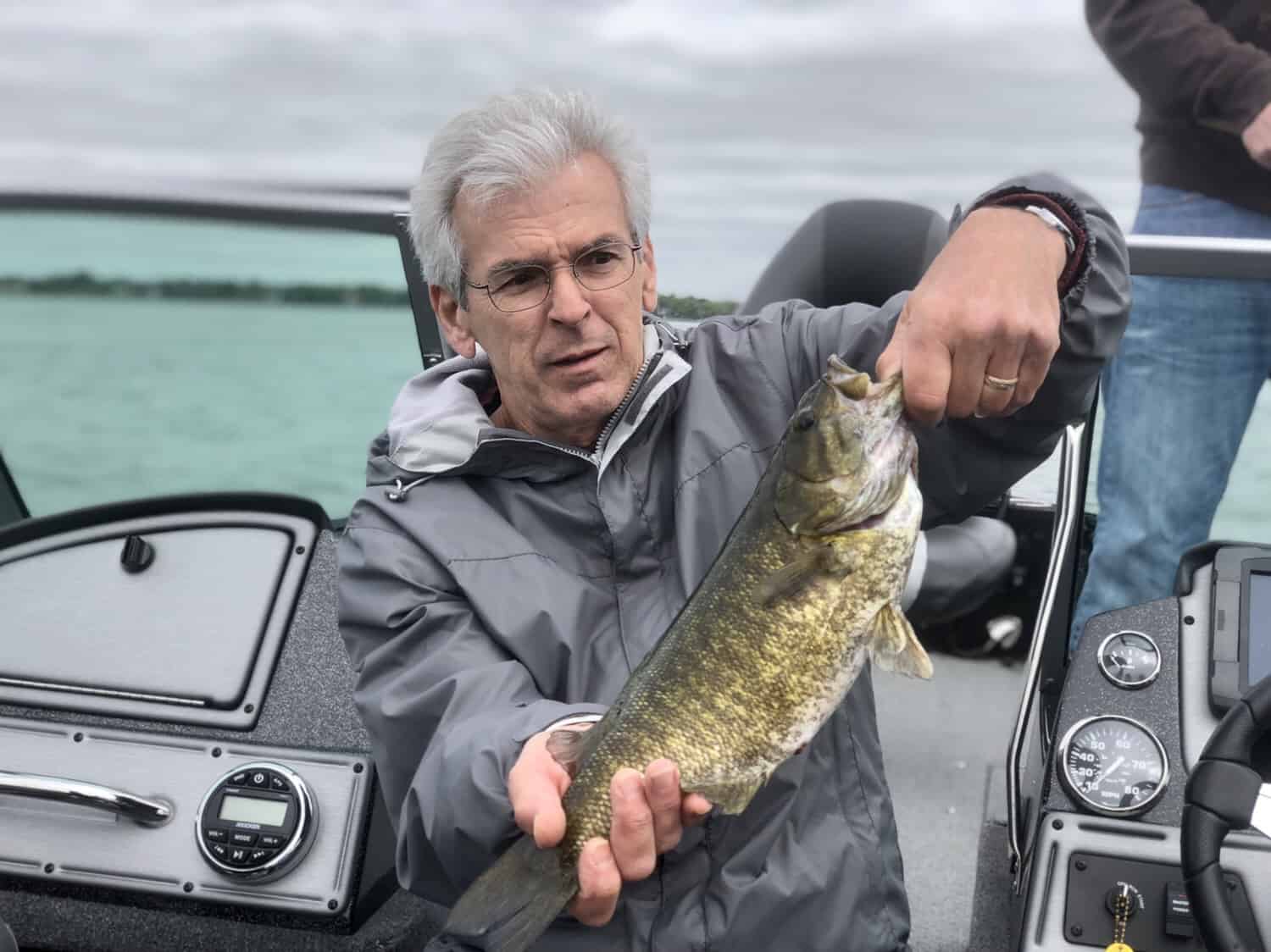 Plan for next week (20180610 – 20180616)
I'm taking a little vacation and headed up to Michigan's Upper Peninsula with the Schultz Outfitters crew. It's a long drive so I wanted to break it up and make a pit stop in the Detroit metro area. However, idle time isn't my thing so while I "rest," I'm going to wet a line with Eric Grajewski of Musk -E- Fly Fishing Adventures on Lake Sinclair. Musky, smalljaws, and white bass are in the docket for that stop. Then on to the UP for beast smallies on the fly. Looking forward to this week. Stay tuned!
We're solidly booked for the next 2 months but still have a couple openings for anyone interested in pursuing big smallies. Plus – musky season opens next weekend and carp are showing up in big numbers on the flats. Give us a call if you want to get on the water!