It's late summer people. Even I have to kick myself in the butt to shake the late summer lull. If you're a resident of the great lakes region, you do everything you can to maximize your summer. Why do we behave this way you westerners and southerners may ask? Because our winters are harsh and some of us hibernate. The problem with this way of life is that many of us take it too hard during the first few months of summer. So hard that by now, mid-August, many of us are worn out. Shake off that late summer lull my friends. There's still a few weeks of fun remaining.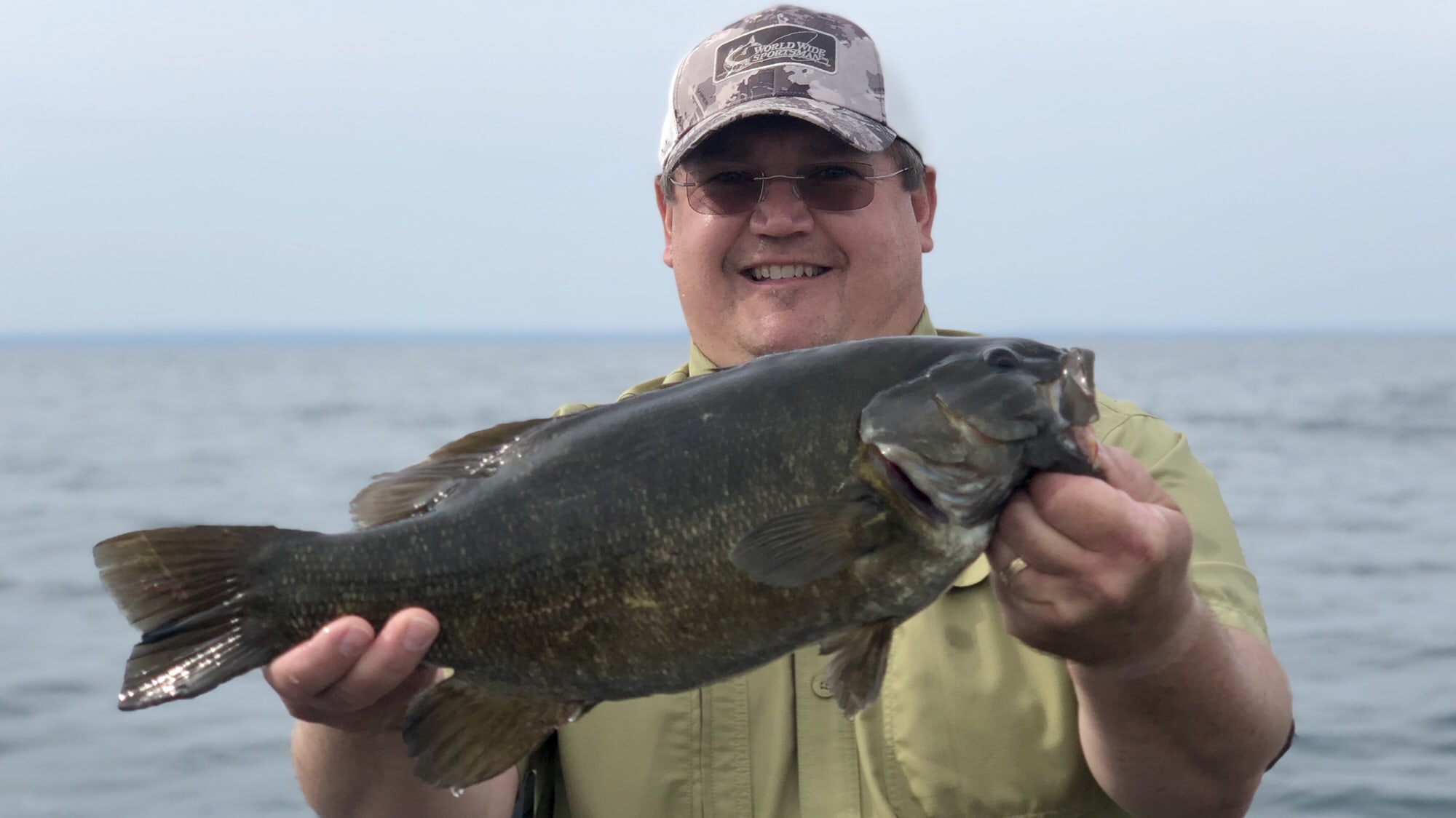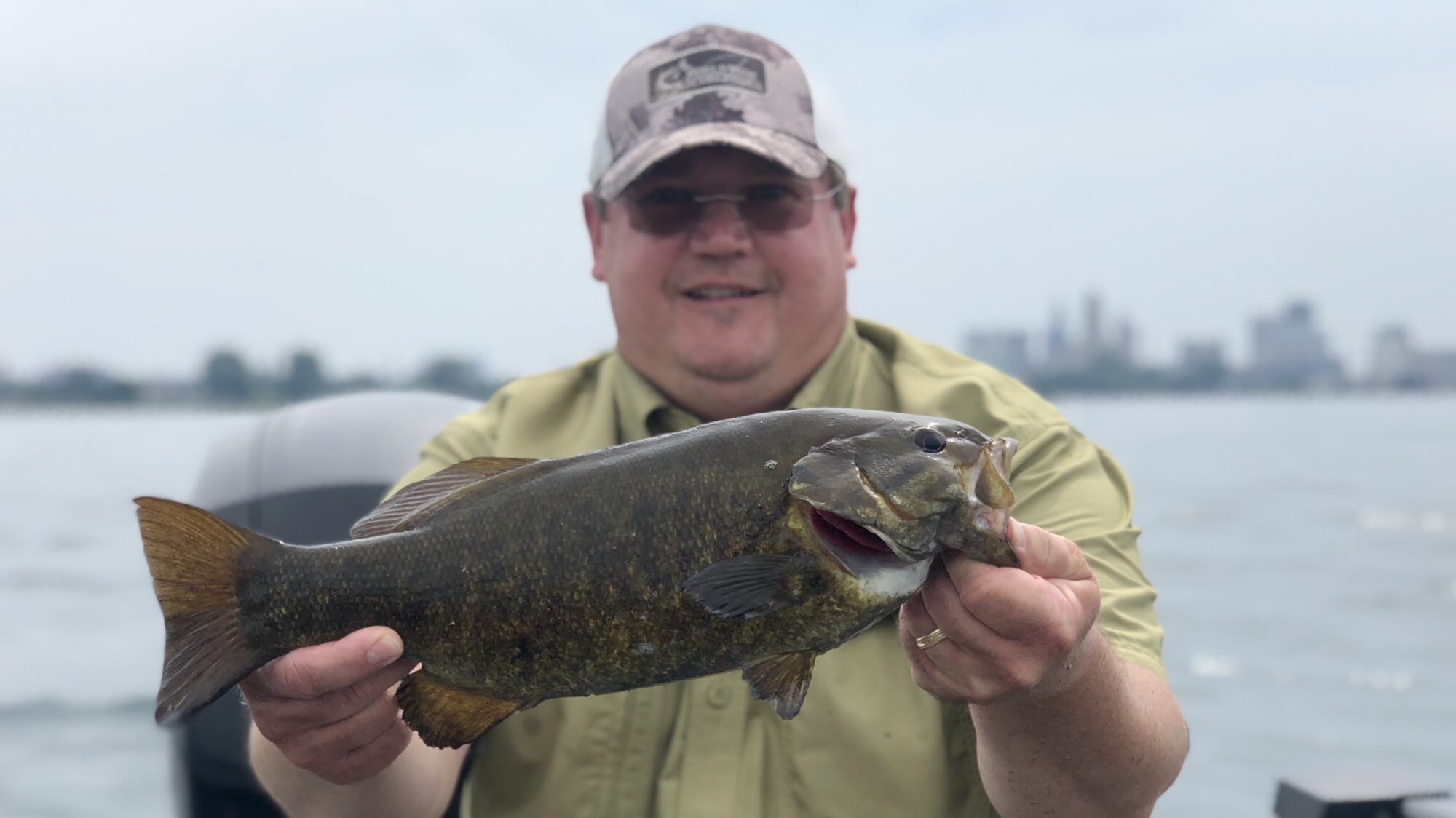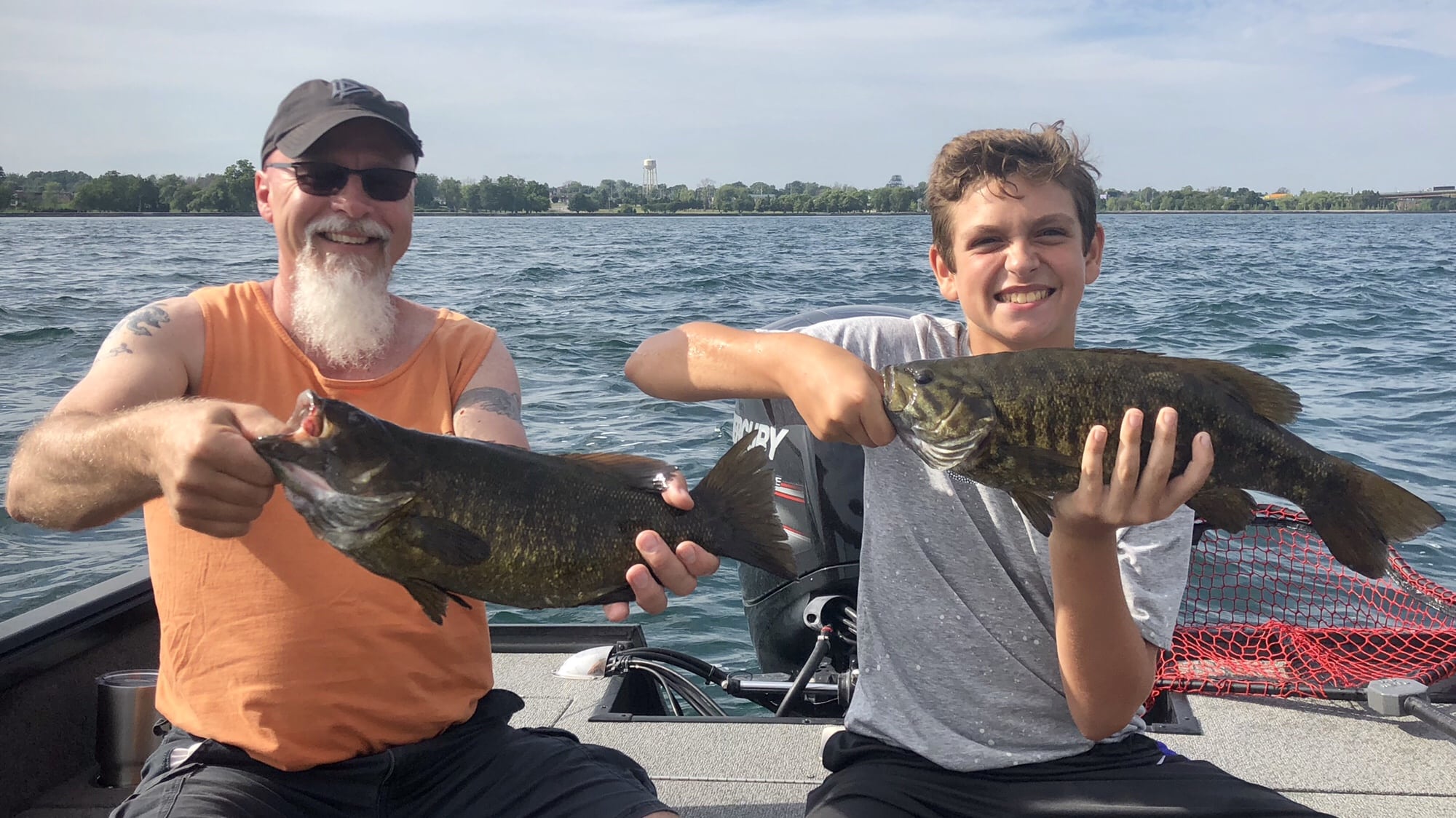 A Recent Revelation
A couple days ago, I was tying leaders on my boat in my driveway when I felt something. It was something I haven't experienced in quite some time – a chill. The breeze blew, clouds shrouded the sun, and I got a little chill down my spine. I experienced something similar yesterday when I was fishing with my daughter. It was warmer in the river than outside. Today – I wore a hoody during the morning commute to Lake Erie.
The morning and evening temperatures seem a bit cooler. Days are getting a bit shorter. It's late summer alright. Do you feel it? Although many of us have had incredible summers thus far, a sense of urgency should be on the creep. There are only a few weeks left until the kids go back to school and schedules start getting a bit more complex. Now is the time to get a second (or third or fourth) wind and get the most out of this last month of summer.
These emotional peaks and valleys us great lakes folks experience define our culture in a way. We take pride in the fact that we can cram a ton of fun into a short period. We work hard and party harder. Delayed gratification is THE ONLY WAY to truly enjoy something. Having something to look forward to fuels our work ethic – I just gotta grind a bit more and then all will be well. Personally, I wouldn't have it any other way. Still – there's one month left before we really start seeing some change and I want to maximize every bit of it.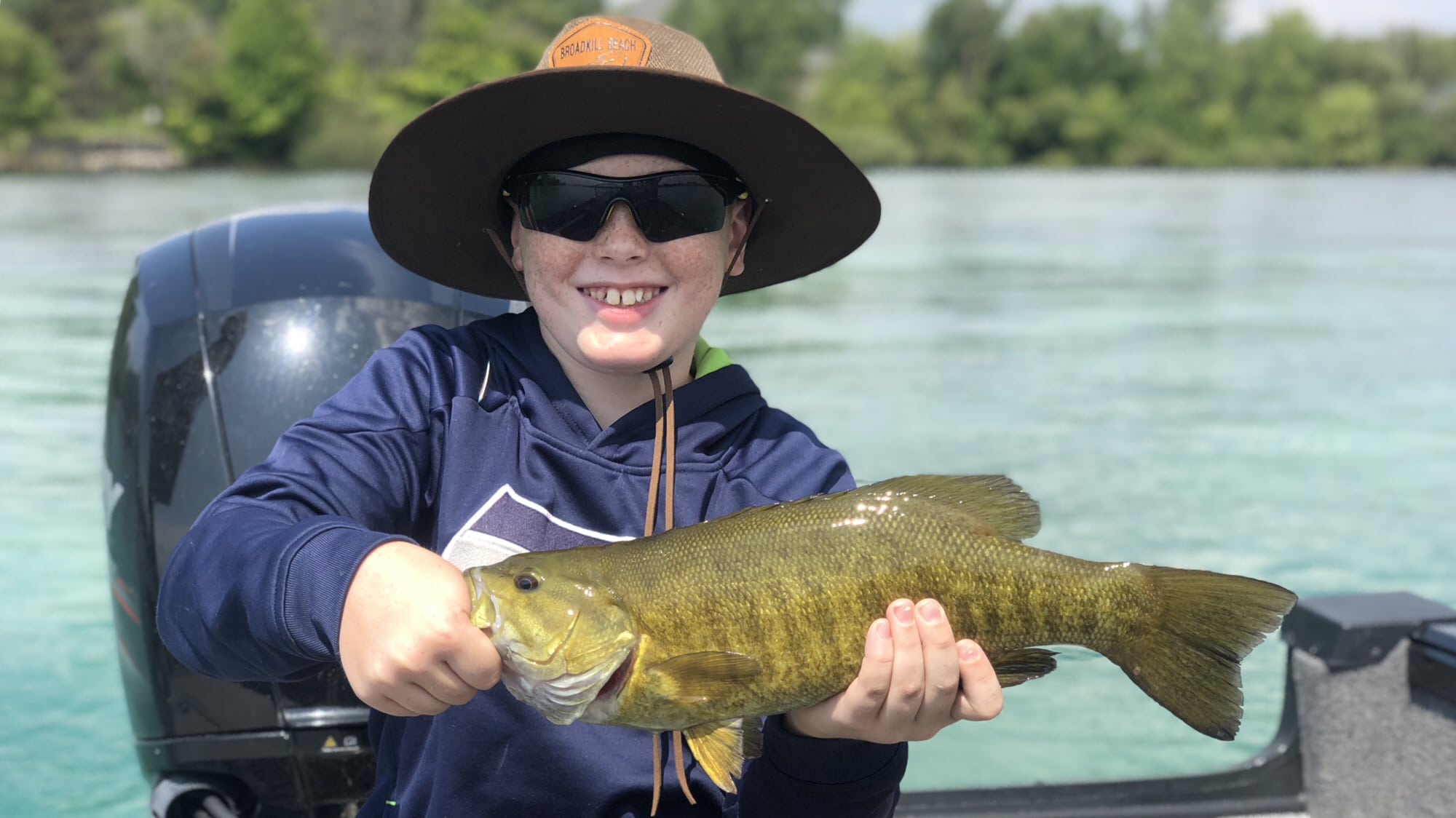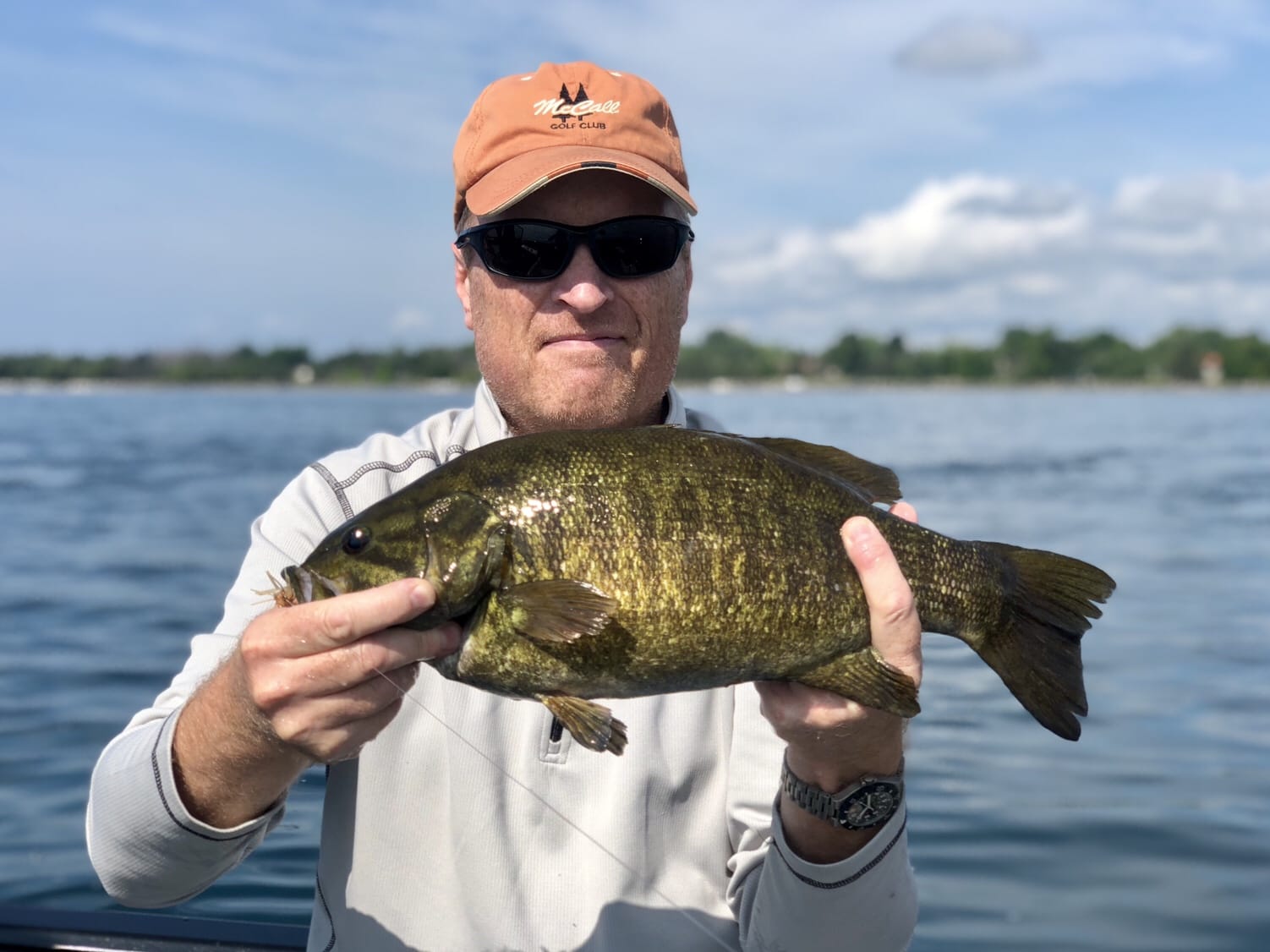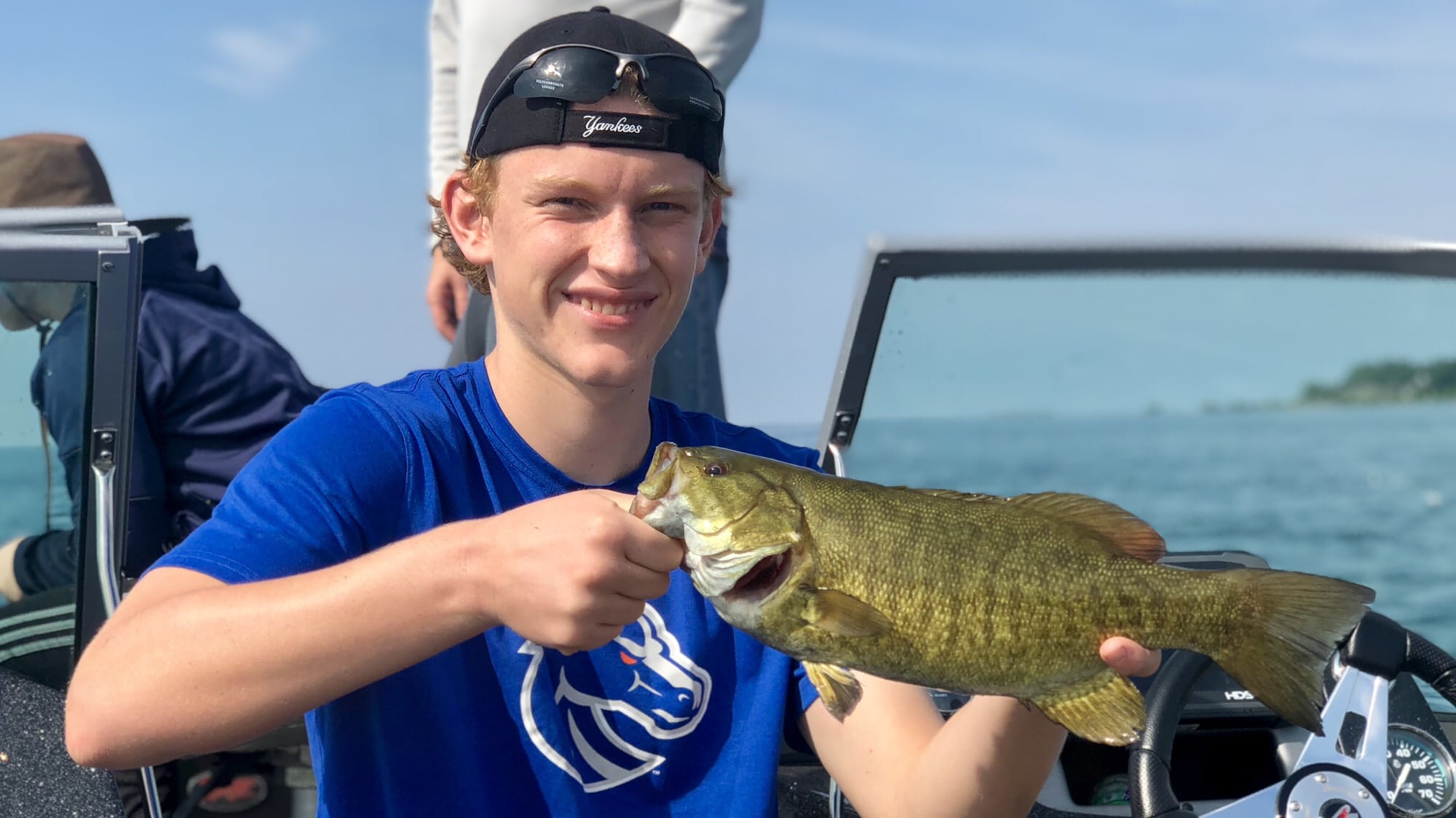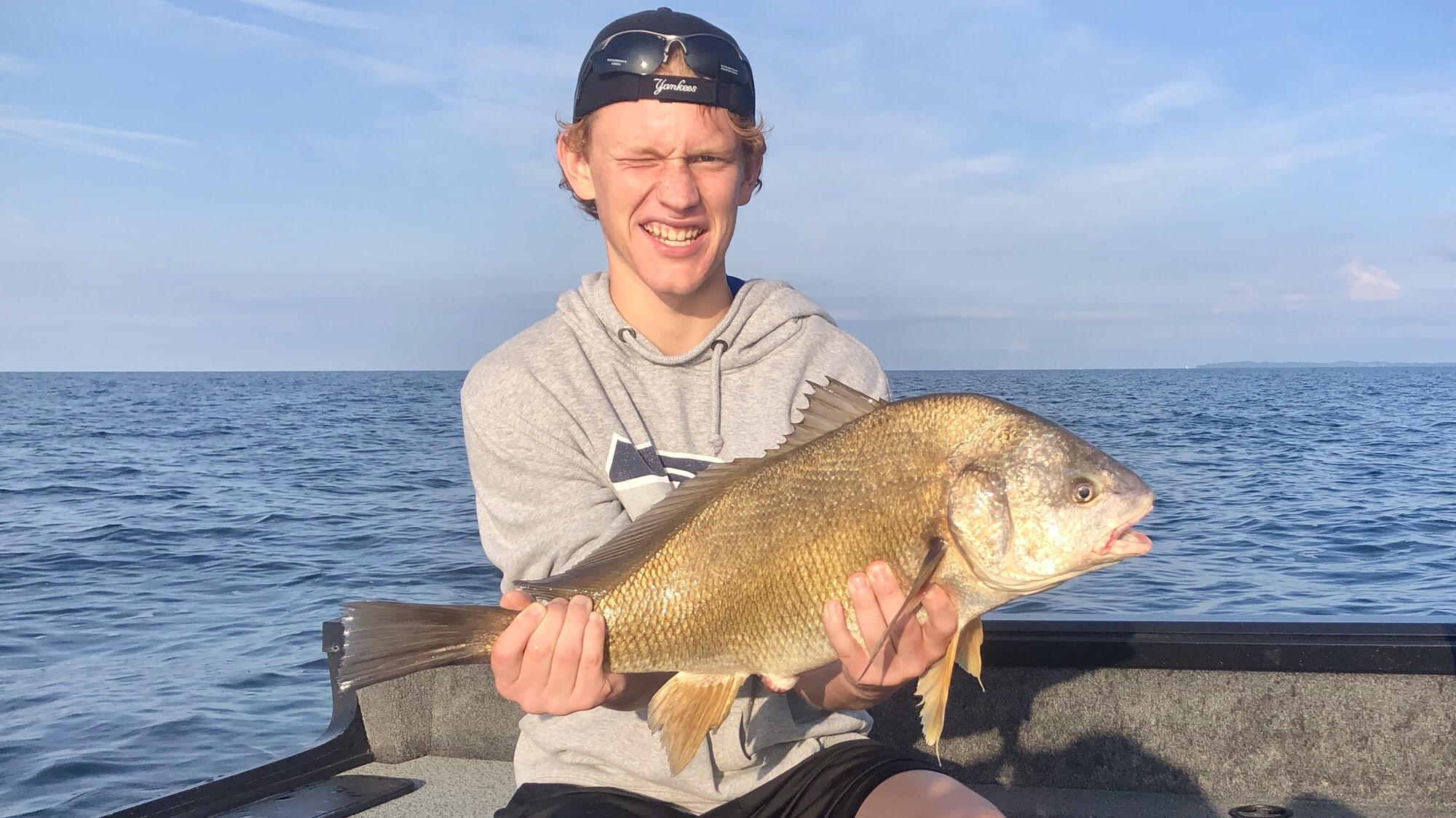 It's Late Summer – Steelhead…Really!?!
It's been happening more and more lately. Although it's late summer, social media has been simmering with TBTs and old pics of people gripping and grinning steelhead. There is a substantial faction of the angling community who are already thinking about the fall run. Unfortunately, these folks are missing out on some awesome, late summer angling, going on right now.
My friends, the stockers can wait. Don't fret – the leaves will change, snow will fall, it'll get cold, and steelhead will show up. They will also stay around for 7+months so you'll be able to fill that emotional void and keep it full for quite some time. For now, get outside and enjoy our late summer action on the big water. Flip flops, a choice beverage, and a quick dip into the water to cool off every once in awhile. Don't have a boat? Give us a call – we can help you out.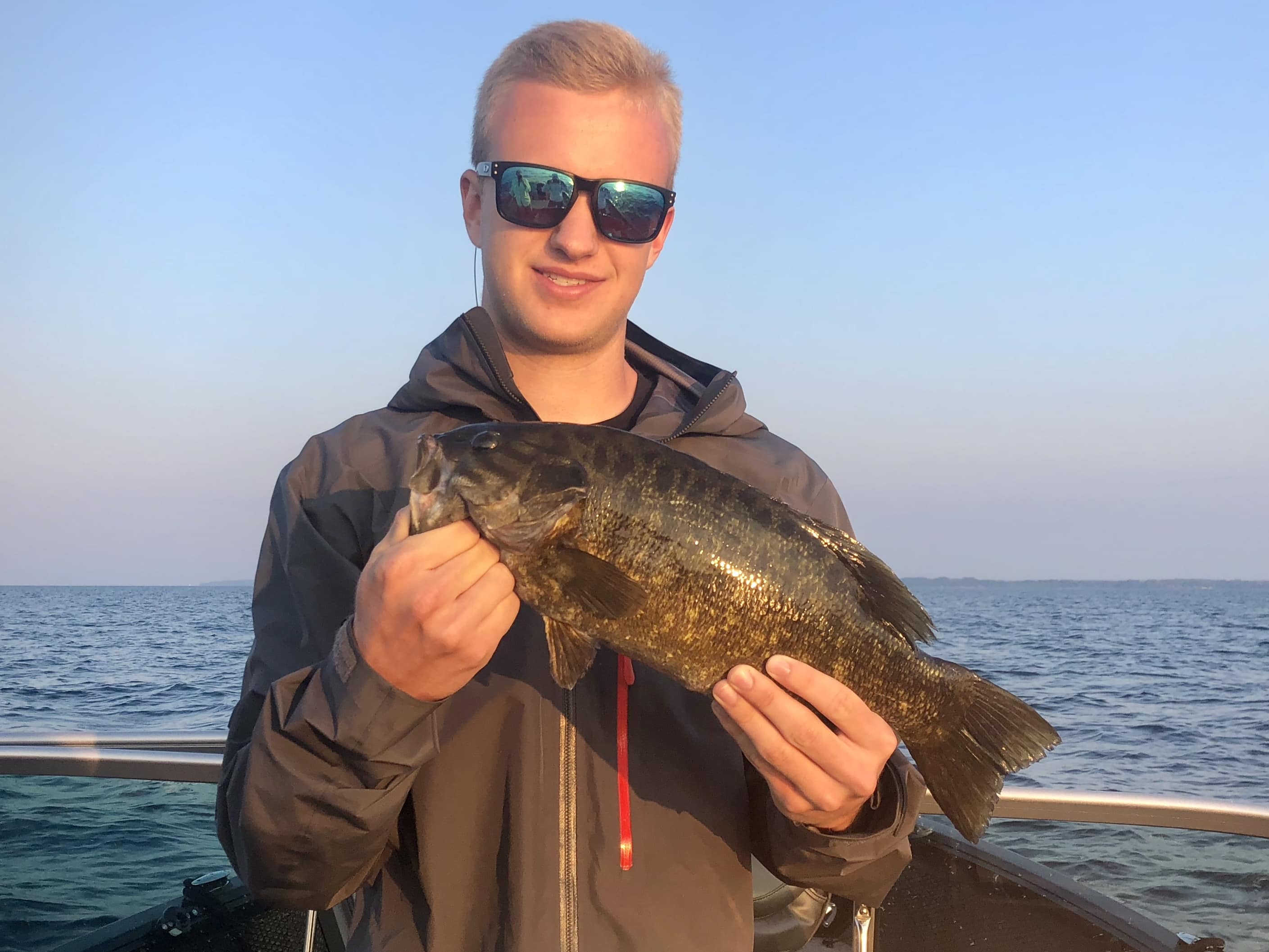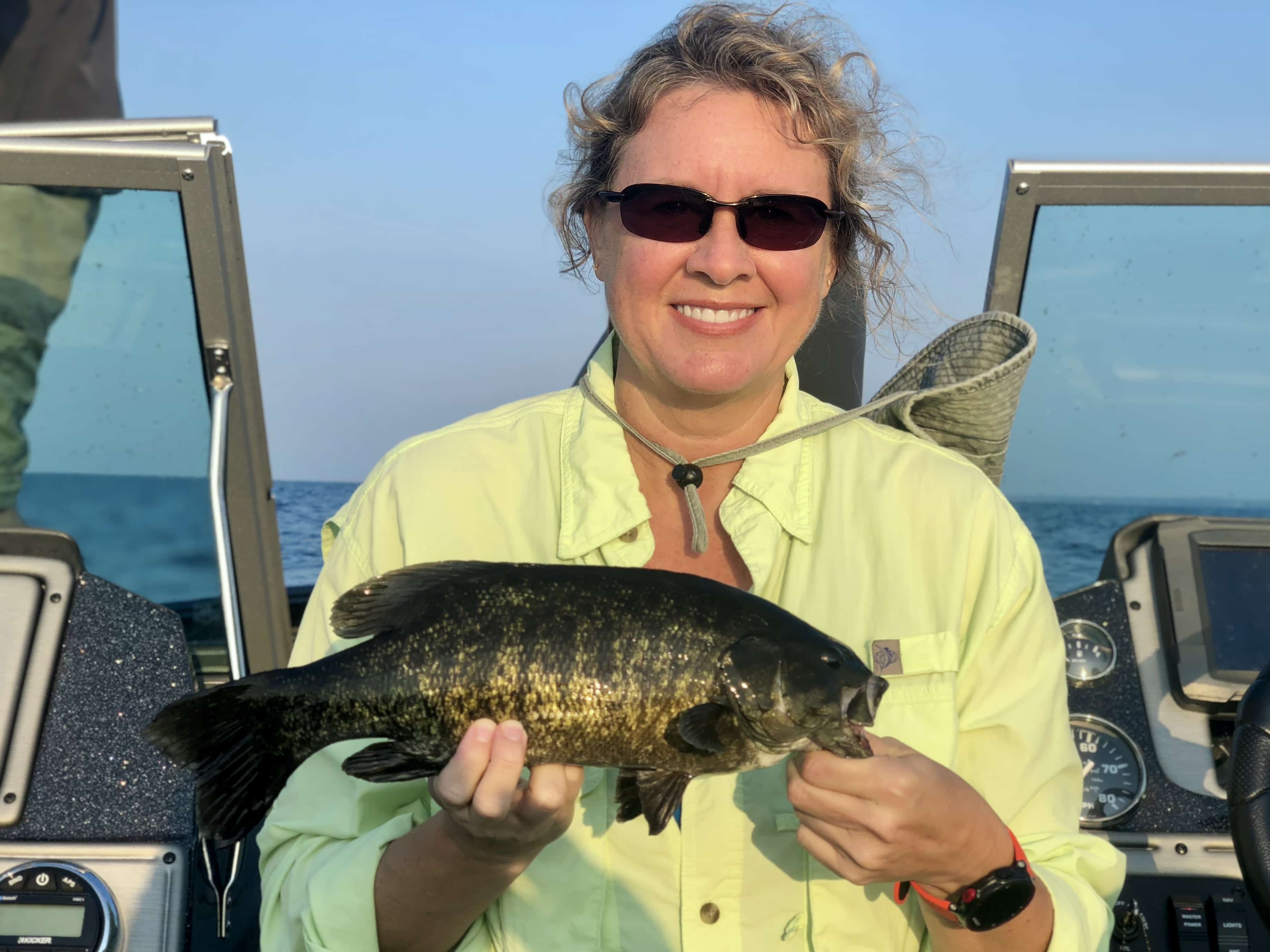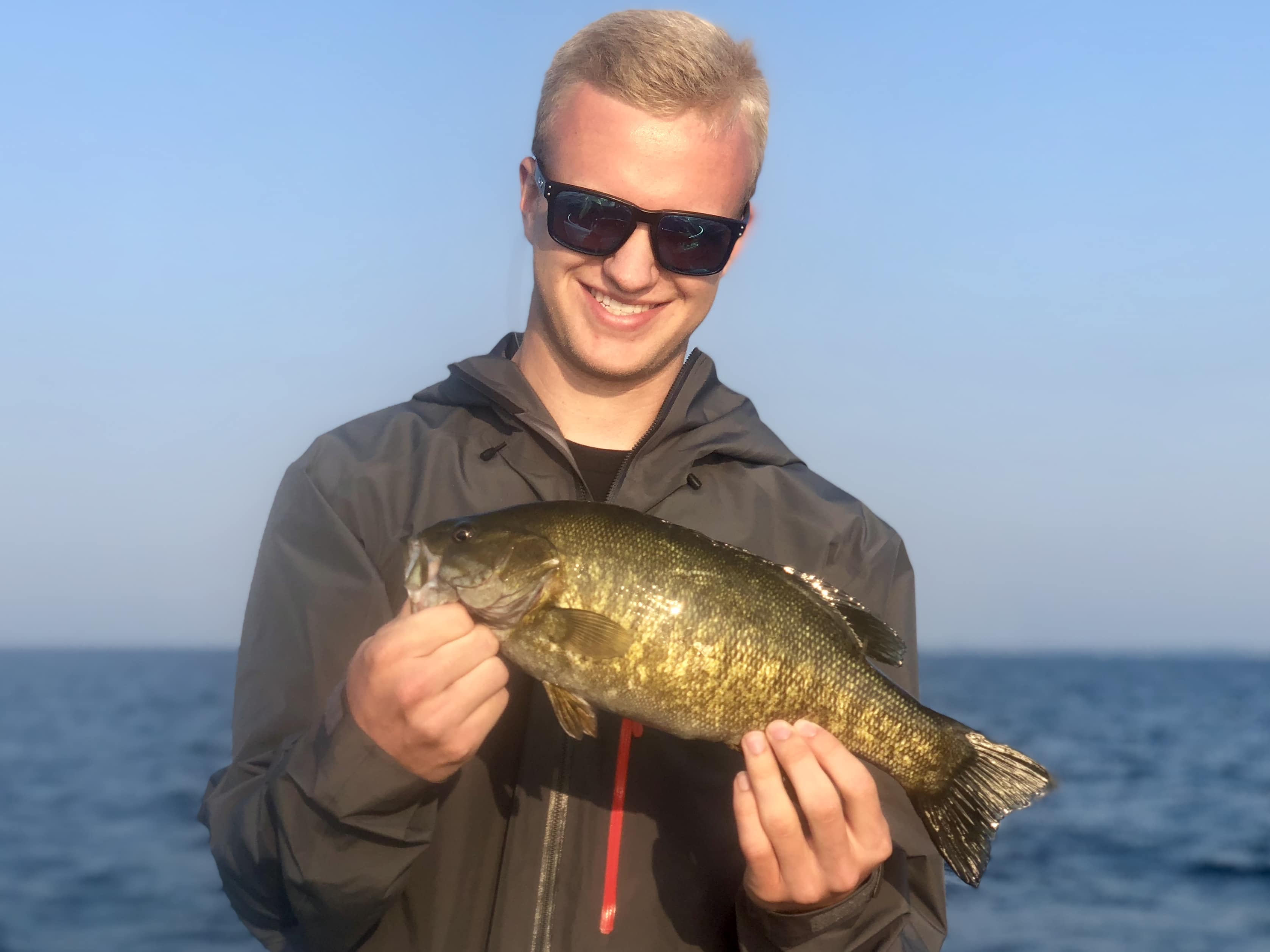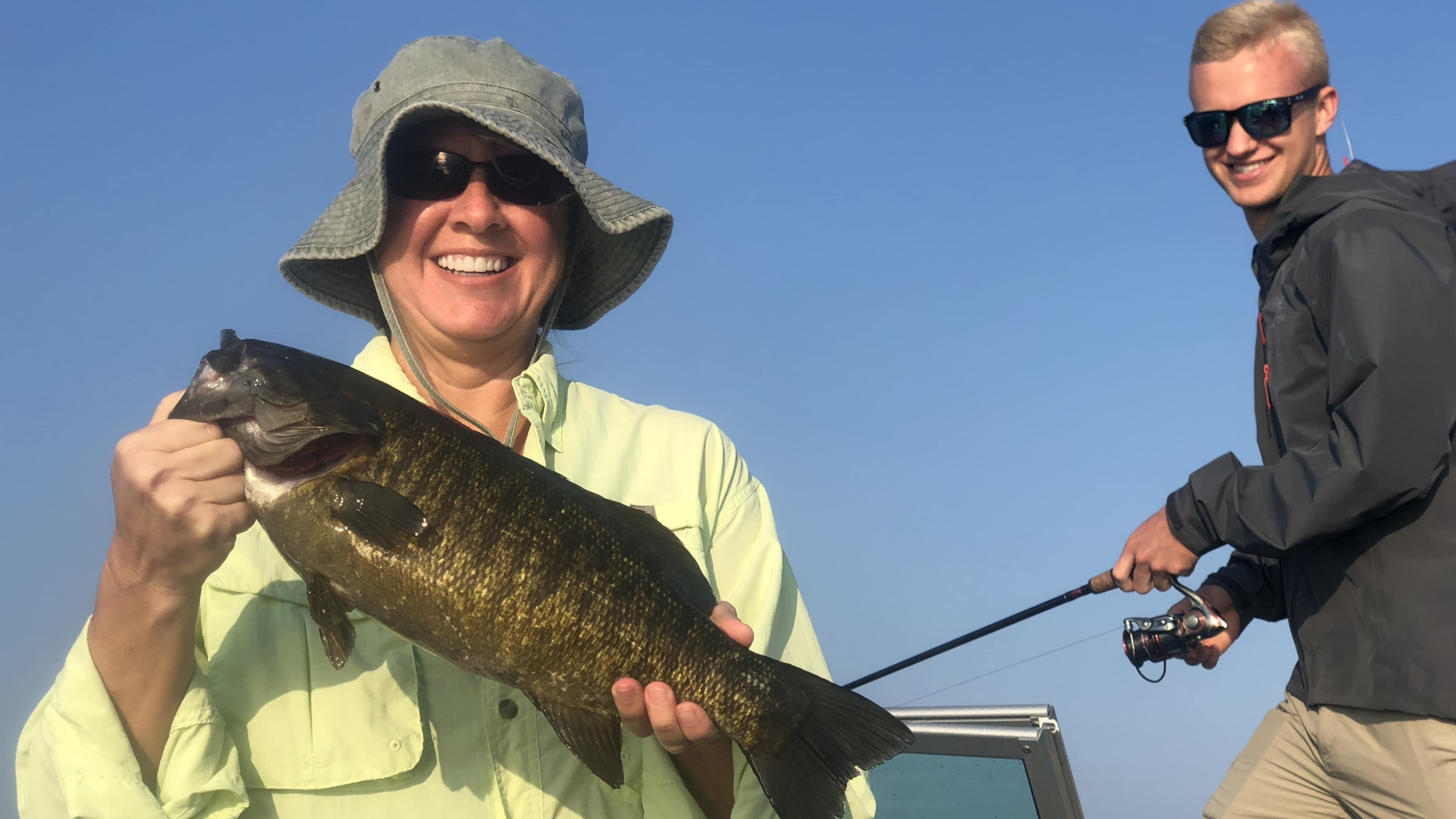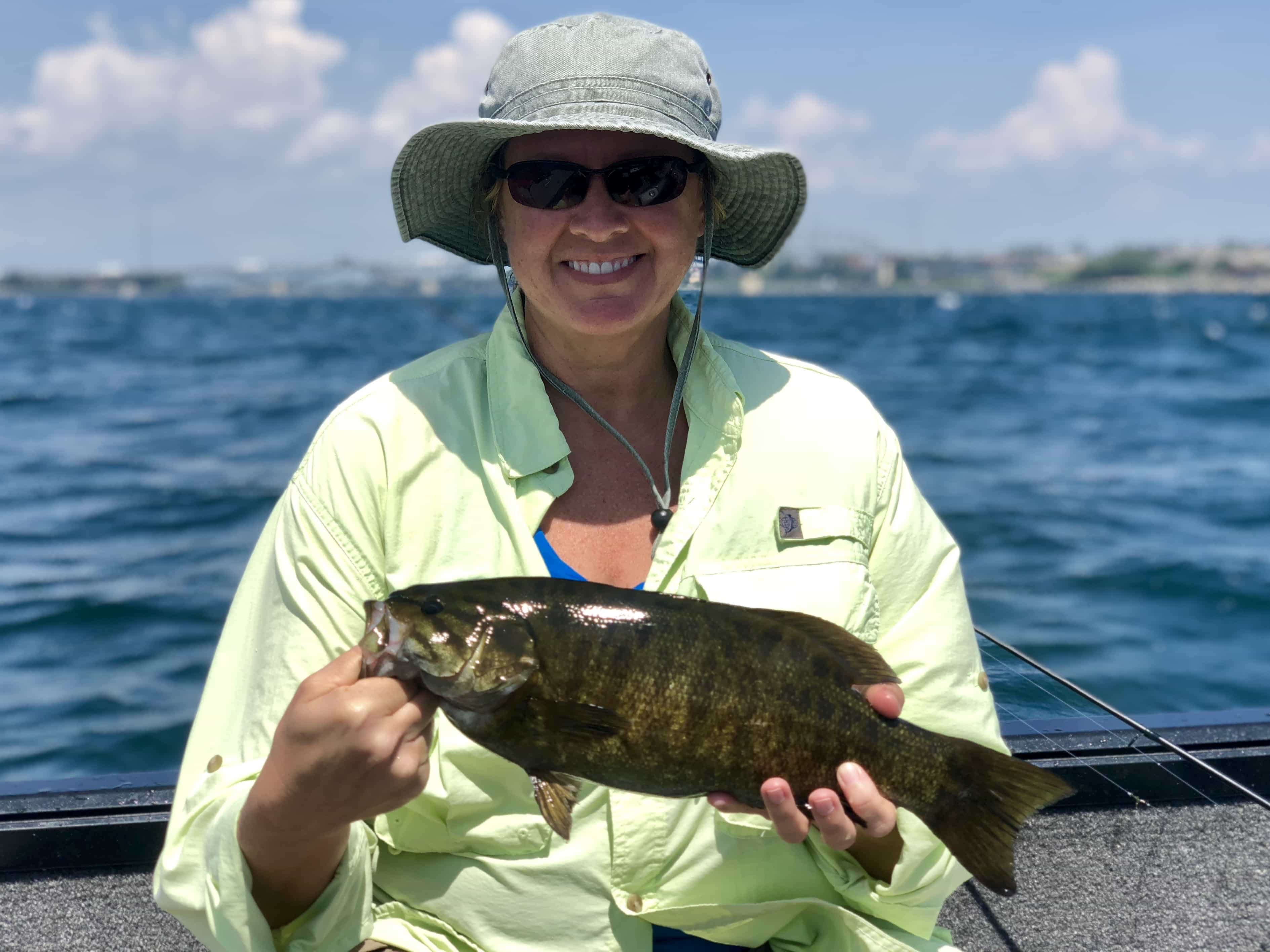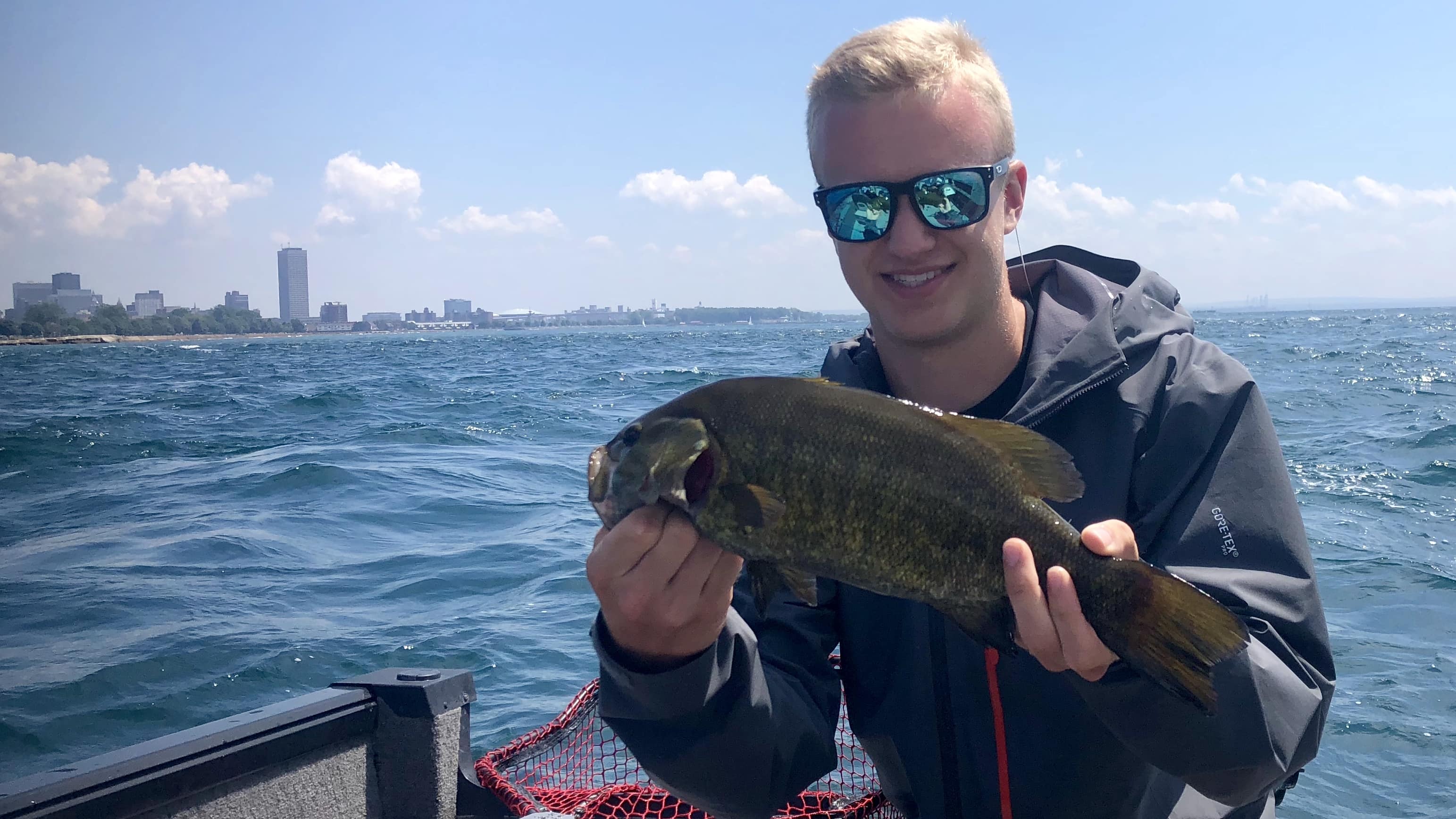 Observations from the Water
Smallmouth bass are starting to strap on the feedbags. Like us, they have been in a bit of a late summer lull but that's changing. I'm guessing they sense that the days are getting shorter and that's triggering them to pack on the pounds before the water gets cold and prey species become less available.
Higher water temperatures make them want to work a lot less for their food, so they are chowing down on easy meals around rocks and structure. Half-digested crawfish and gobys have been showing up on the deck of the boat – little donations from the stomachs of  boated smalljaws.
We've also been doing a lot of walleye fishing. This is a new game for us but were getting it dialed in. From talking to my colleagues, this has been a banner year. Although I don't have a frame of reference, it's been fantastic. They are such an excellent eating fish. So much so that I'm going on a walleye only diet for a week. I'll get ripped – watch!
I also went out with Matt Yablonski of Wet Net Charters for my first summer king trip.  Those fish are incredibly strong – a different animal than the ones we'll be catching in the lower river in about a month.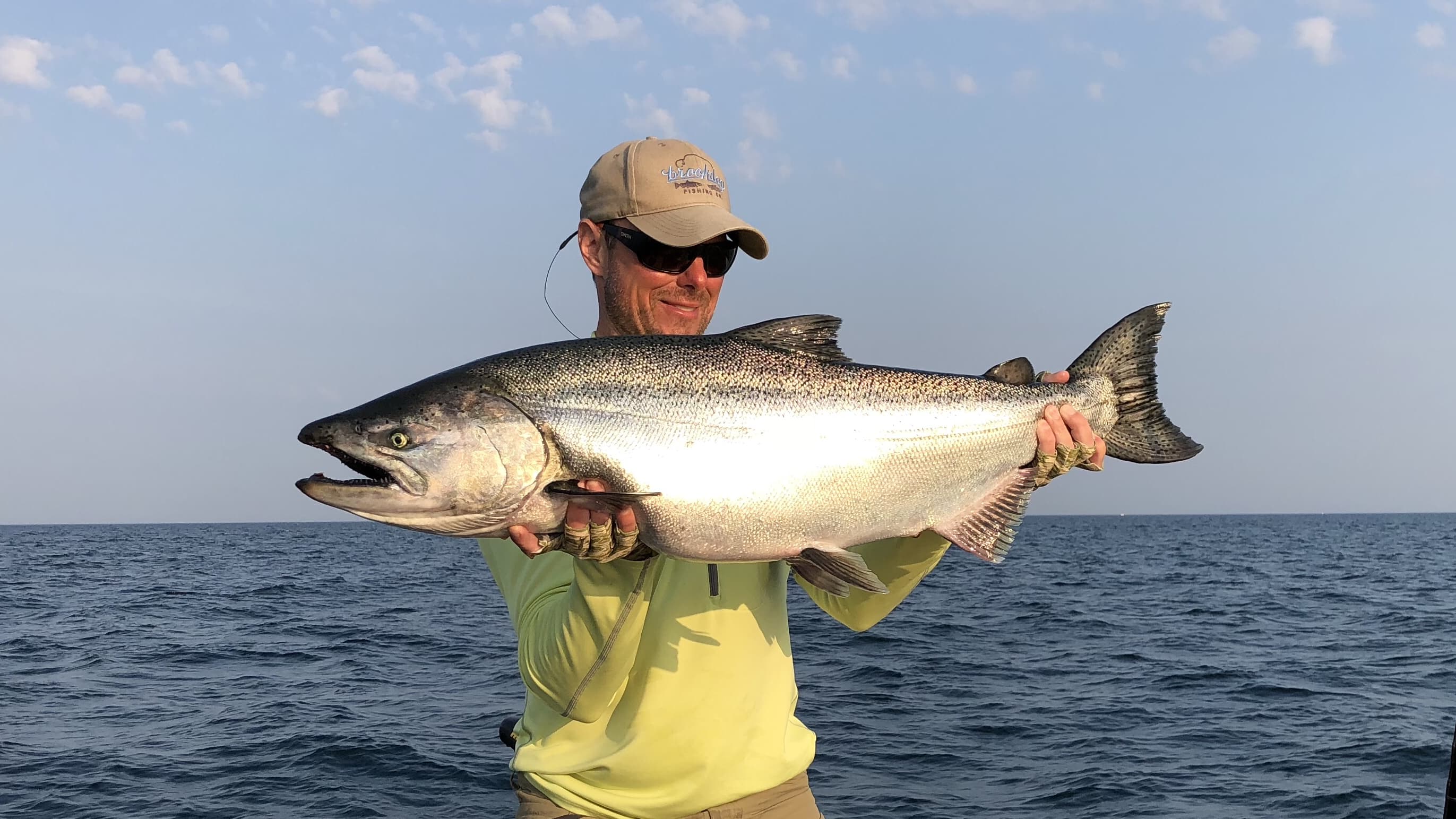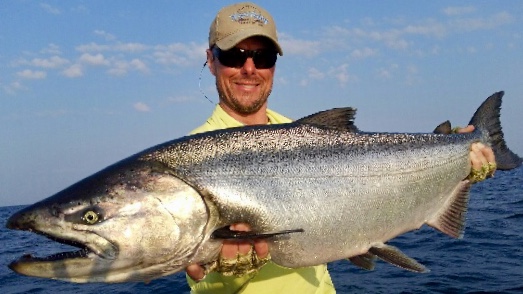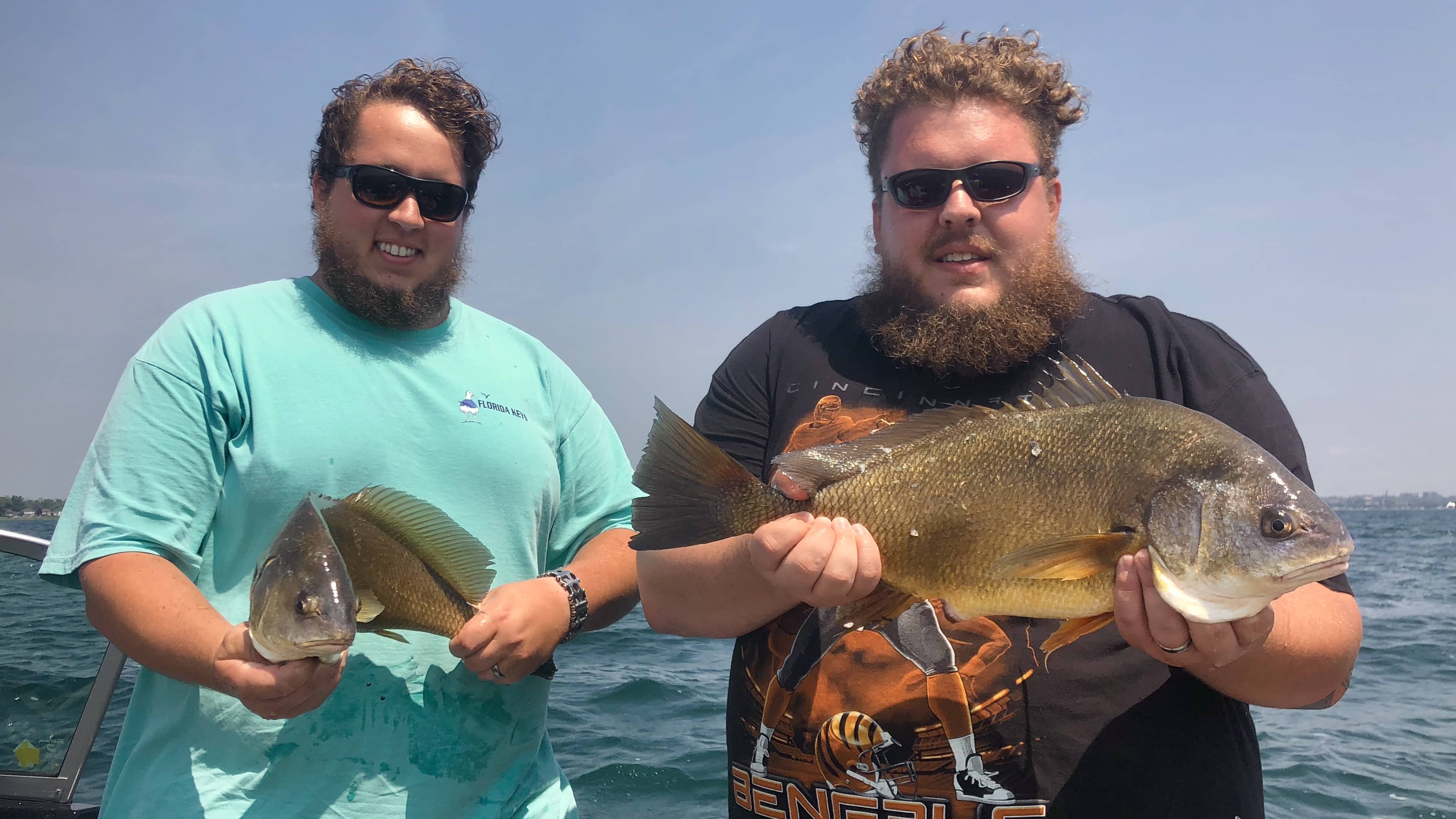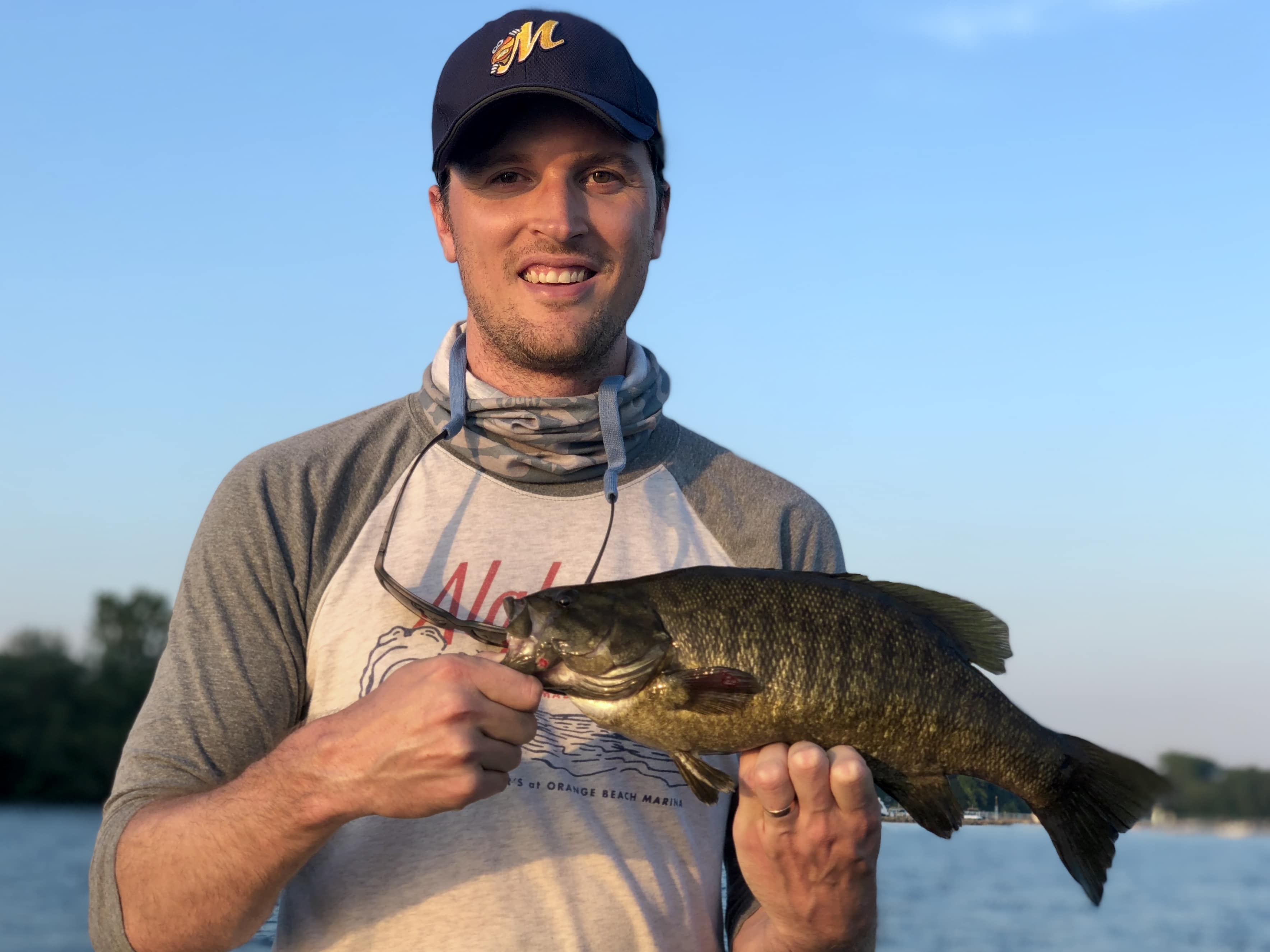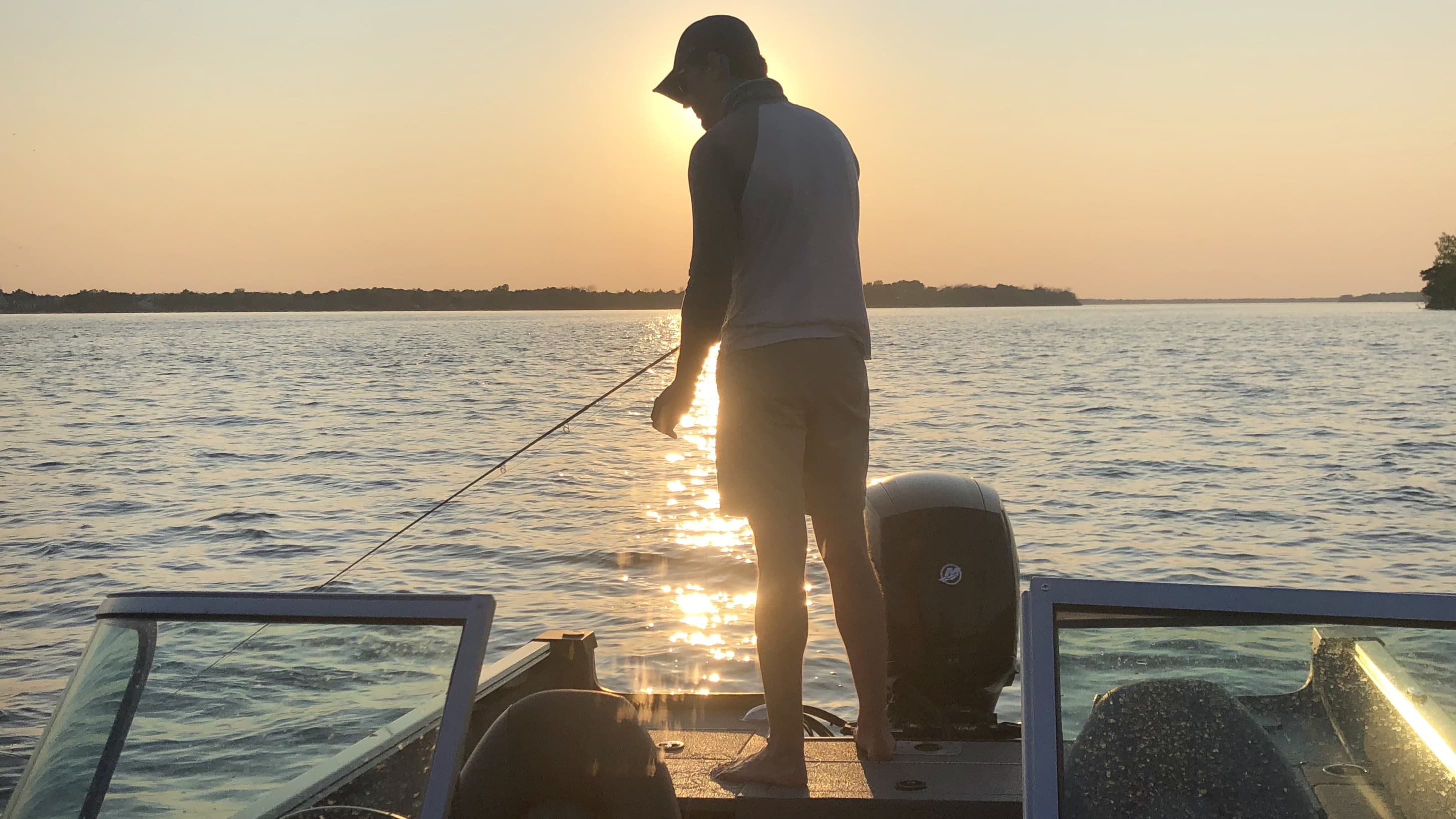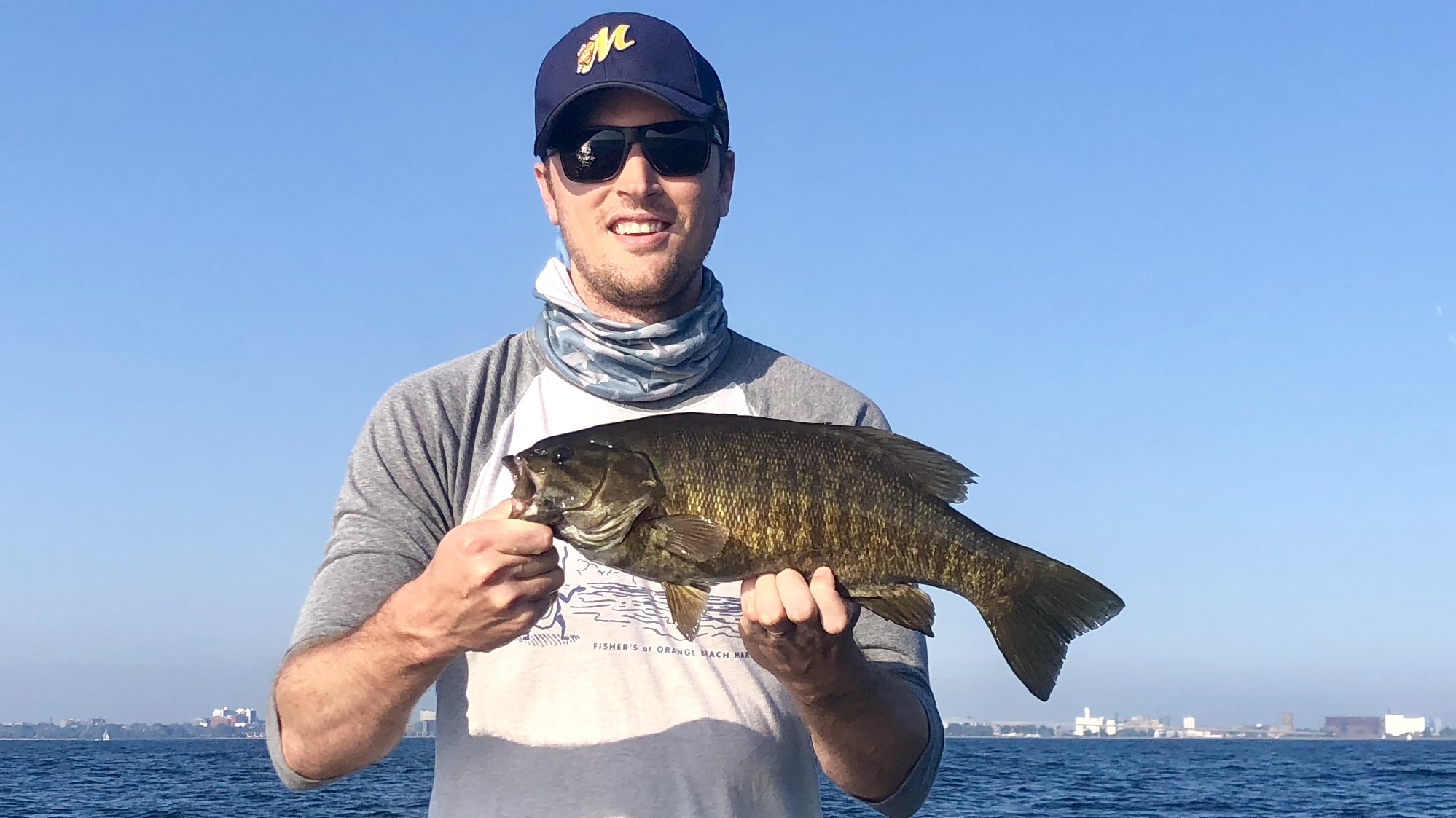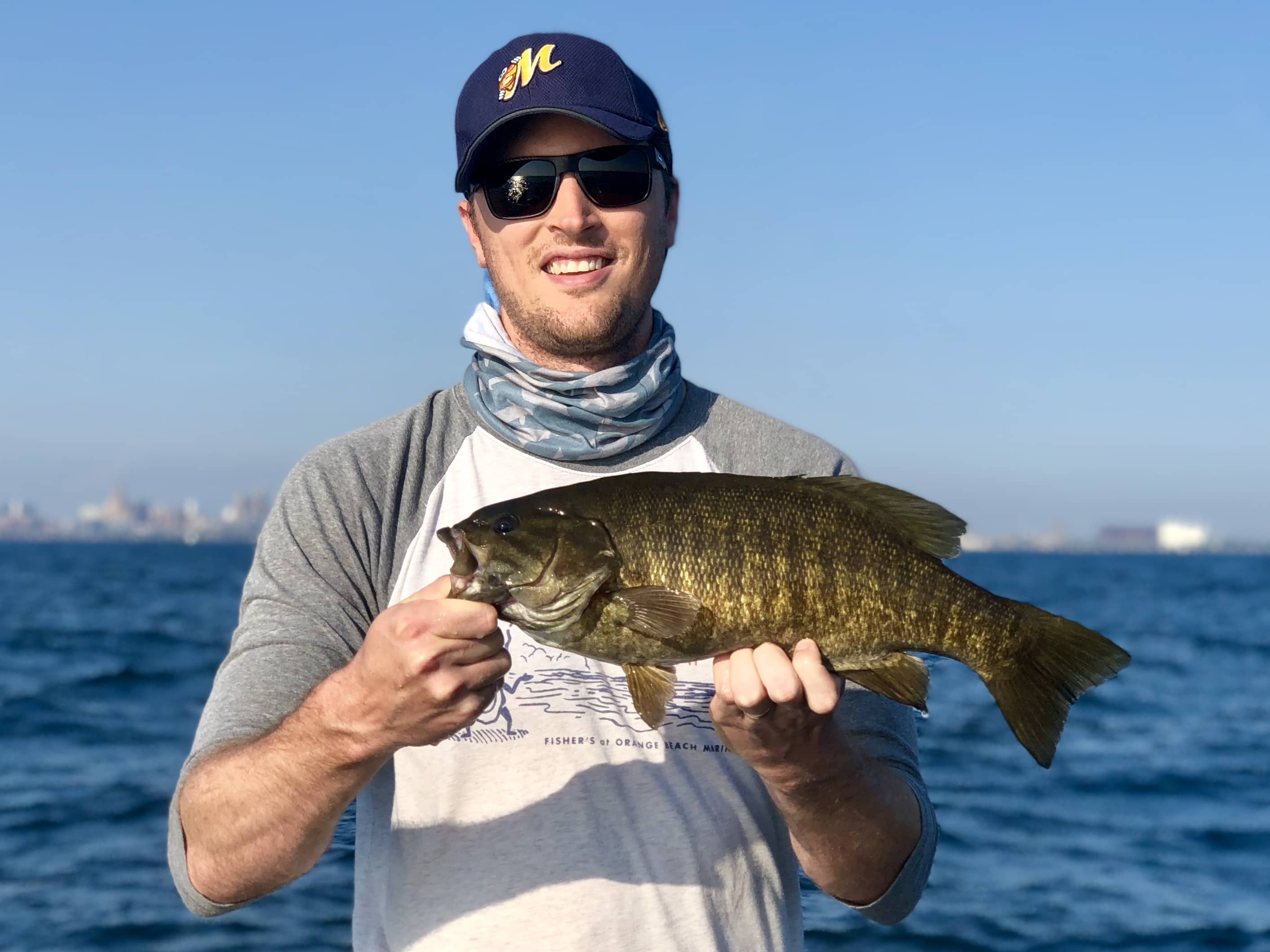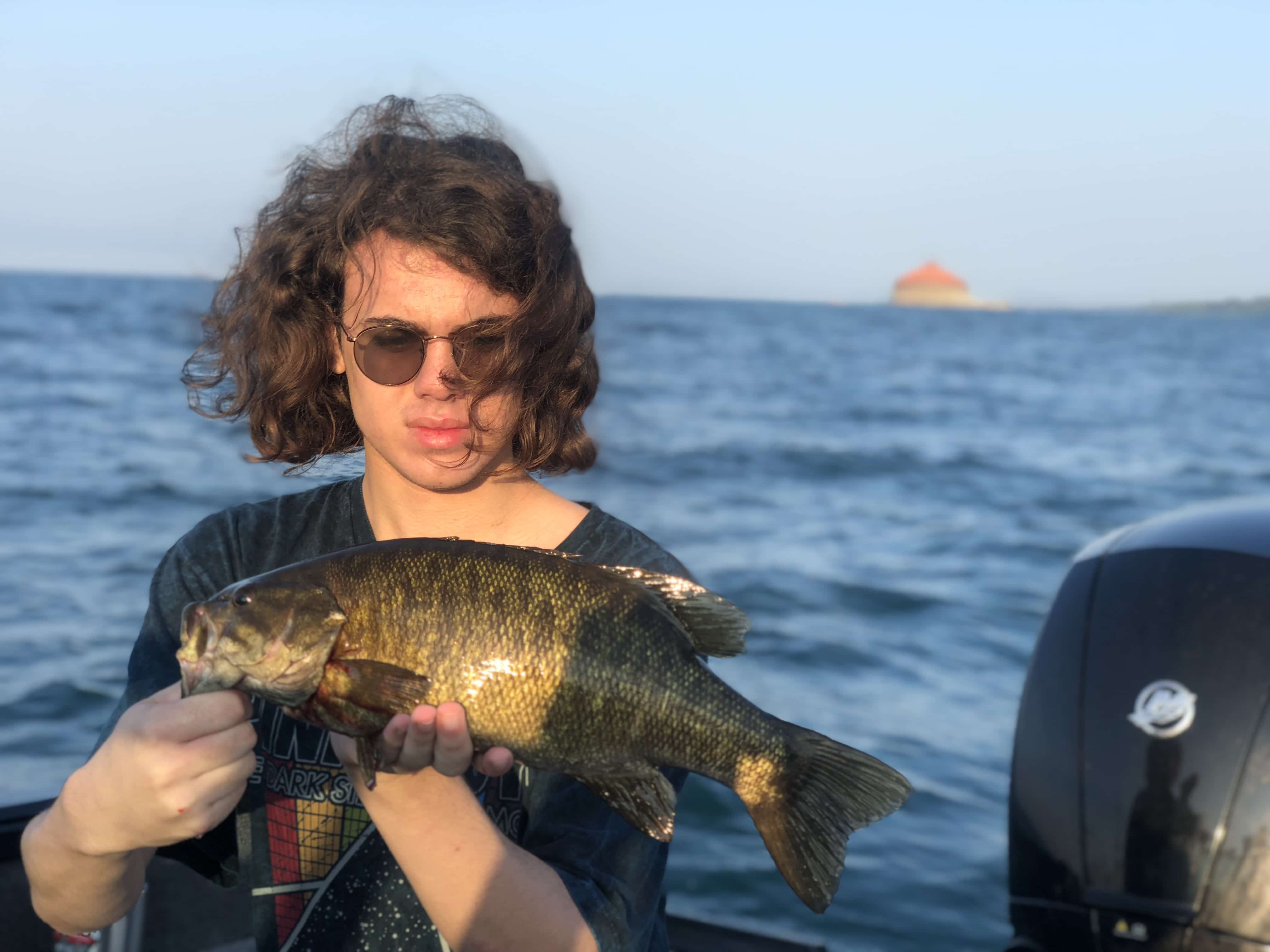 Plan for Next Week
Bookings are a bit light. That doesn't matter though as we'll be on the water anyway. Bass and walleye will continue to be the focus. The forecast looks excellent. Get out there and enjoy it while you still can. If you want to spend some of that time on the water – give us a call!