Late Winter Fishing Report – 20180305-20180311
Late winter in Buffalo Niagara often feels like, well, winter. Just like it did this past week. The temperatures were below freezing, the wind blew from just about every direction week, and it snowed – white outs at times. That may sound dreary to some – to most people probably. From casual small talk at the gas station to random conversations with friends and acquaintances, people think it's insane that charters continue throughout the winter. I'm shocked that they're shocked.
#noshacknastiesaroundhere
Too many people go into a quasi-hibernation mode around here during the winter. Lately, I've been questioning the sanity of the population around me when I think about the how many people in the Buffalo Niagara region have been cooped up inside for the past few months. Granted, fishing may not be for everyone (doubtful) but people still need a passion, interest, hobby, or SOMETHING that gets them outside long enough to absorb some fresh air and sunlight for their mental and physical health. For the hundredth time –WINTER FISHING IS AN AWESOME OPTION if you don't have that THING to get you out outside.
What Gets You Outside in Late Winter?
Our clients and friends over this past week represented a variety of demographics – from people with "secure" careers, to small business owners, to teenagers. Some had fishing experience. Others had very little time on the water under their belt. Prior to stepping foot on the boat, all of them shared the belief that fishing in frigid temperatures is probably a bit nuts. Thankfully, morbid curiosity and a bit of late winter caginess prompted them to give us a call. We're glad they were daring enough to challenge the mindset that hibernation is the only way to endure a Buffalo Niagara winter.
To some extent, I'm sure the perceived insanity of late winter fishing continued to flow their minds as we motored up through the rapids on the Lower River, dodging the occasional small chunk of ice. That mindset may have continued as they tried to absorb the grandeur of the Lower Niagara River canyon. However, the idea of late winter fishing became COMPLETELY sane when they got that first hookup on a big fish. Suddenly, staying out there and continuing to fish for huge lake run fish became the only sane thing to do.
Notes from Last Week
Fishing was WAY MORE feast than famine compared to the week prior. Sure, as often happens in fishing, there is a slow few hours or maybe a slow day in the mix but we had excellent action all week. We fished a variety of water – from the bar to the Niagara River, to the Great Lakes tribs – and did very well on all of it. The water was, and continues to be, extremely cold but something prompted the fish into feed mode and we took advantage of it. I'll let the pictures tell it.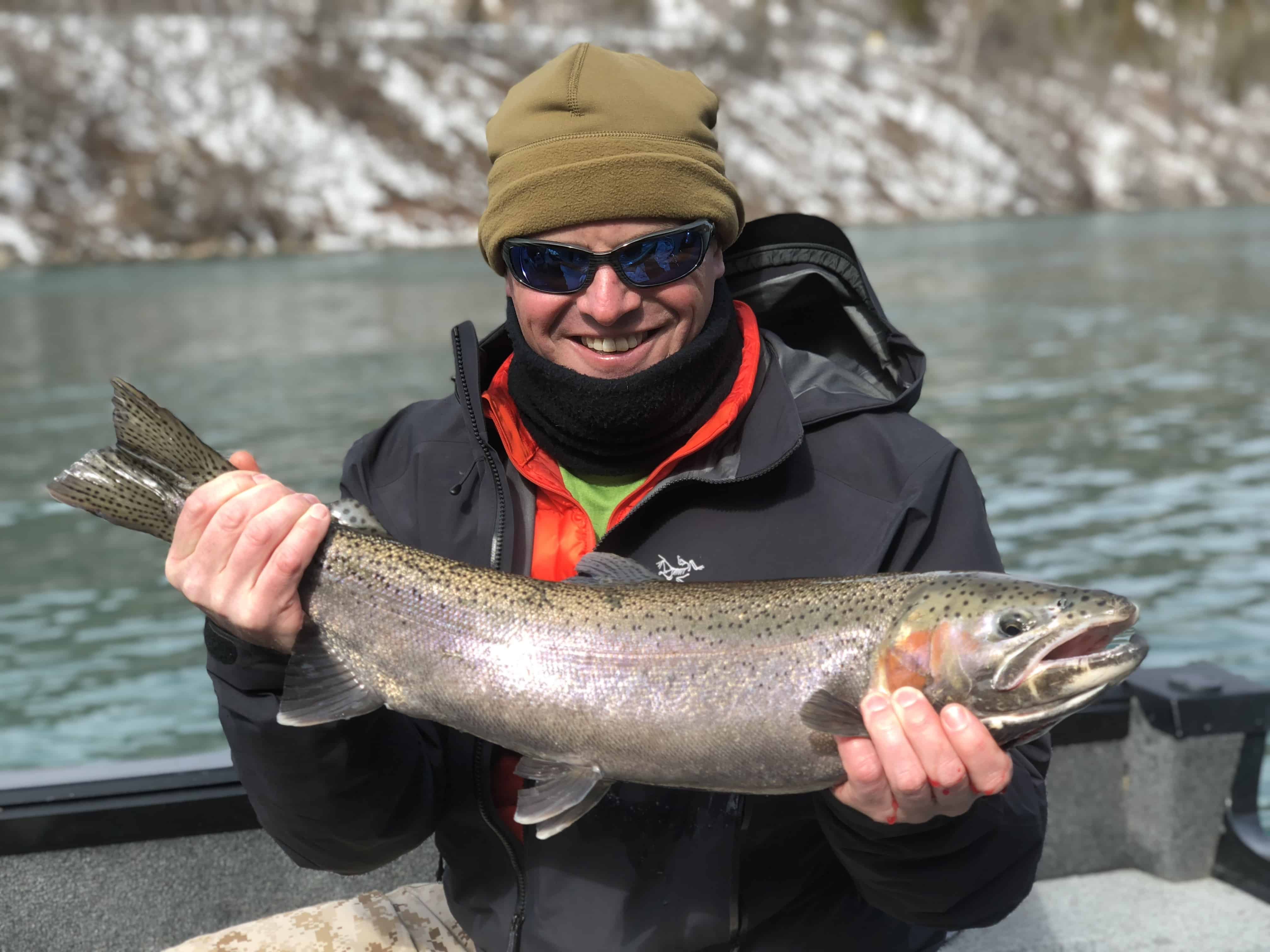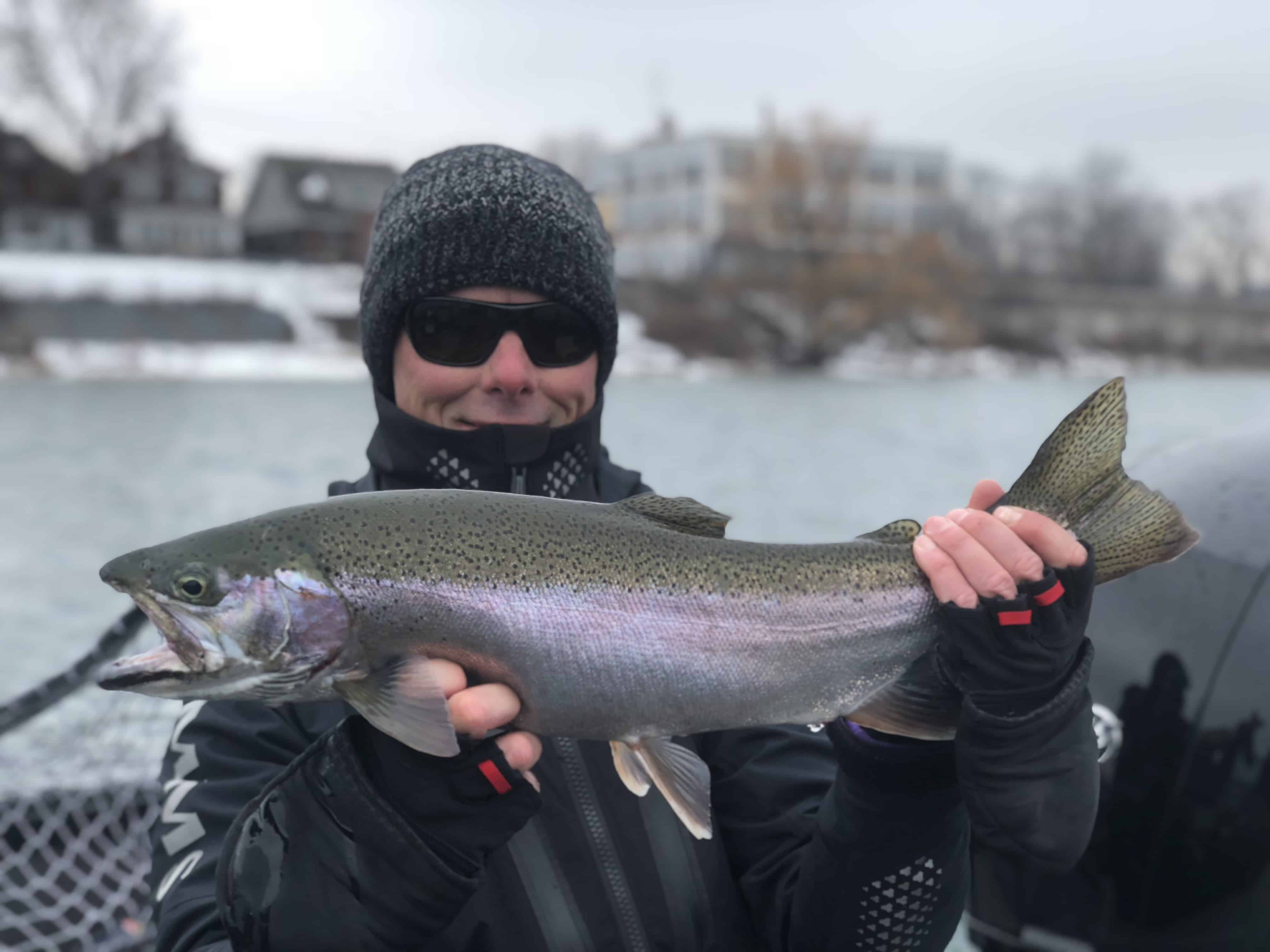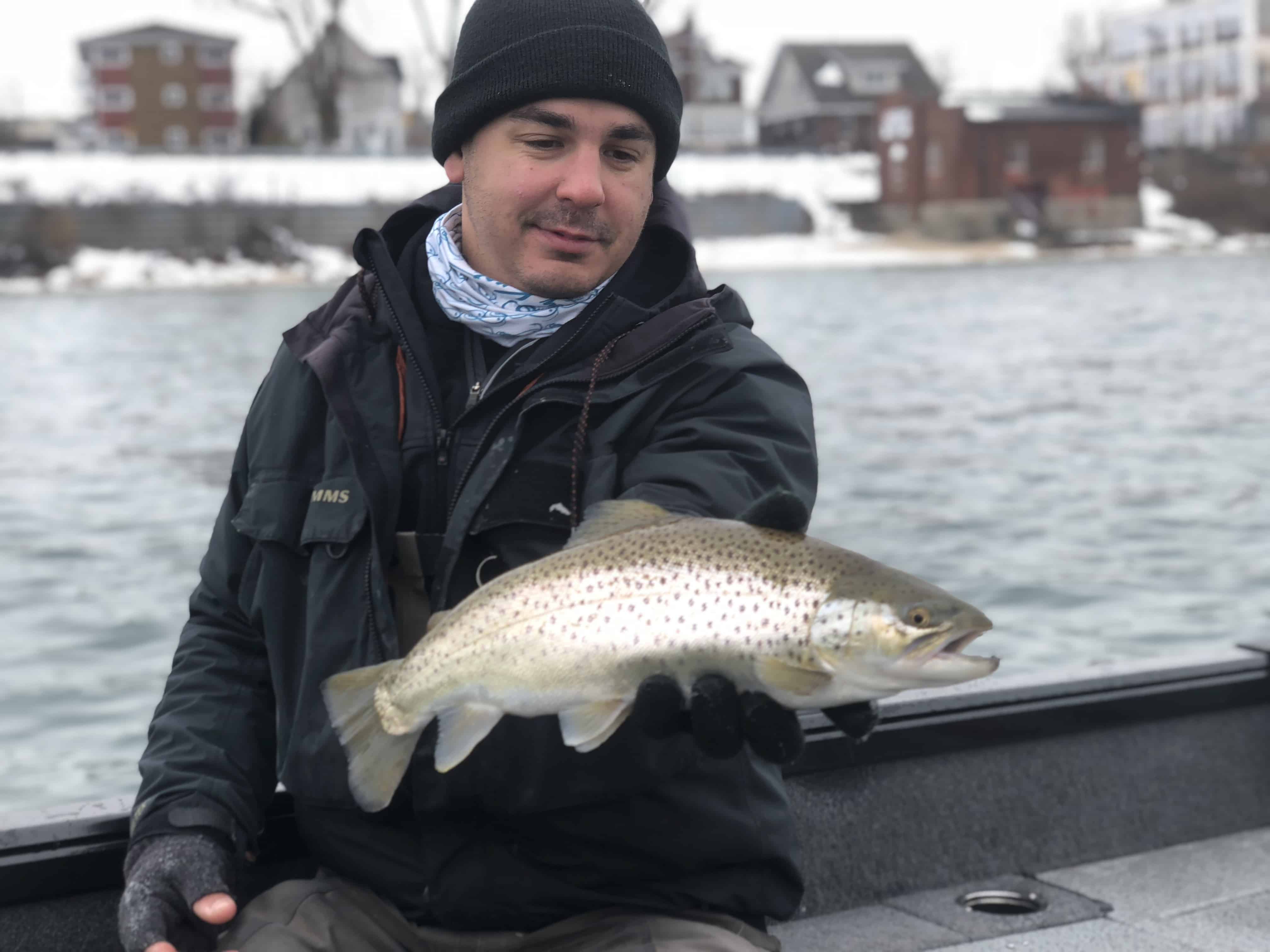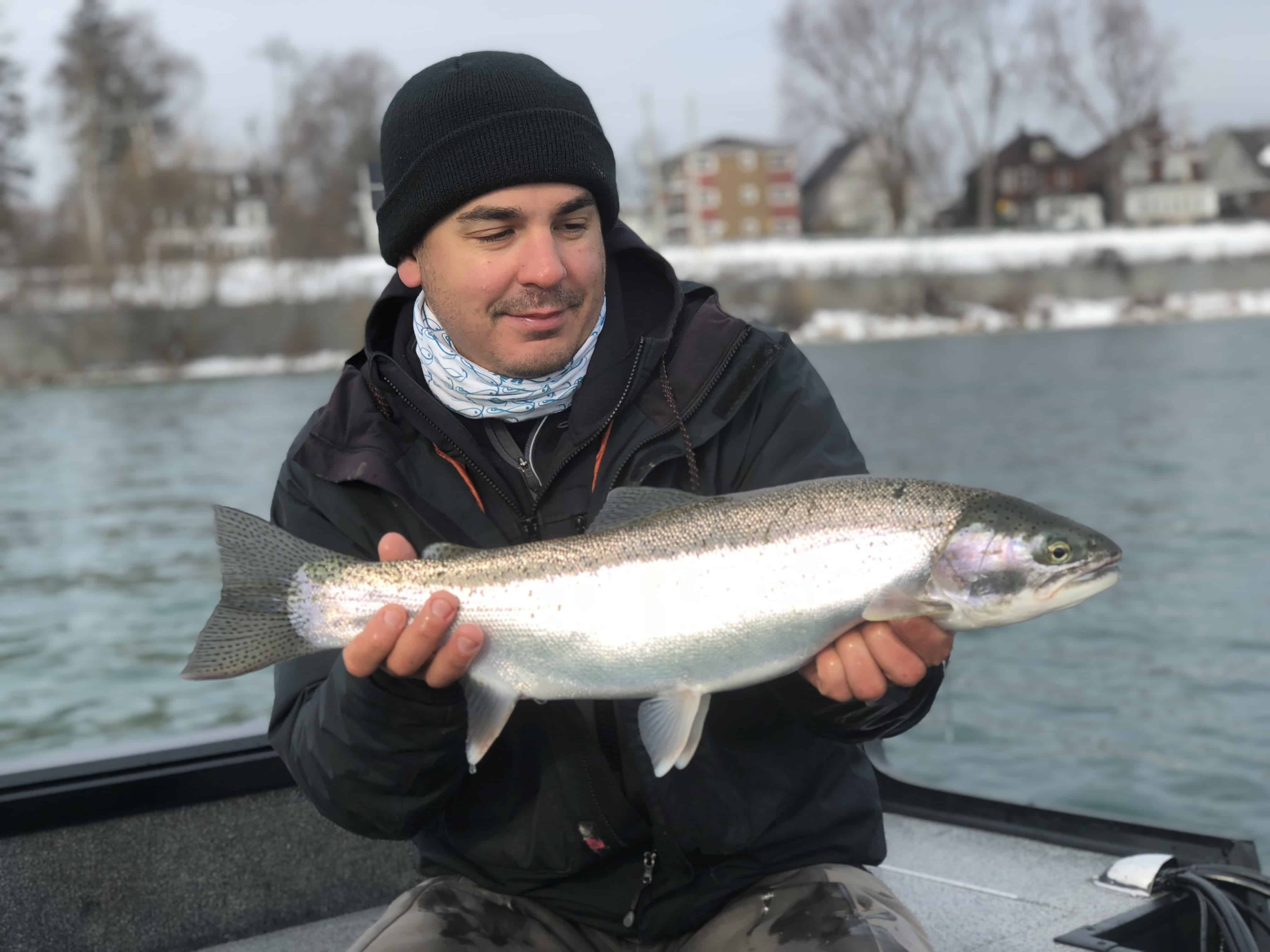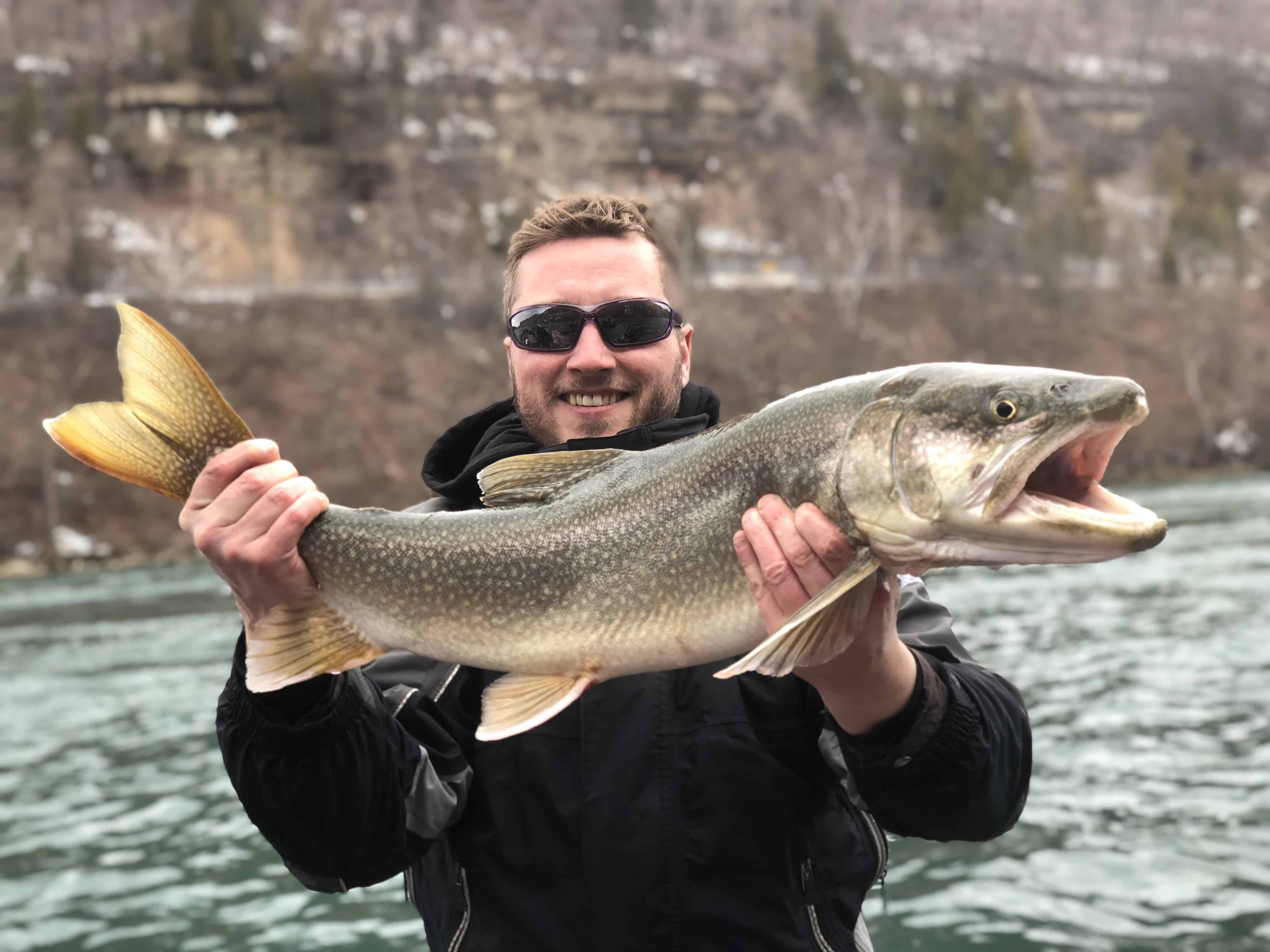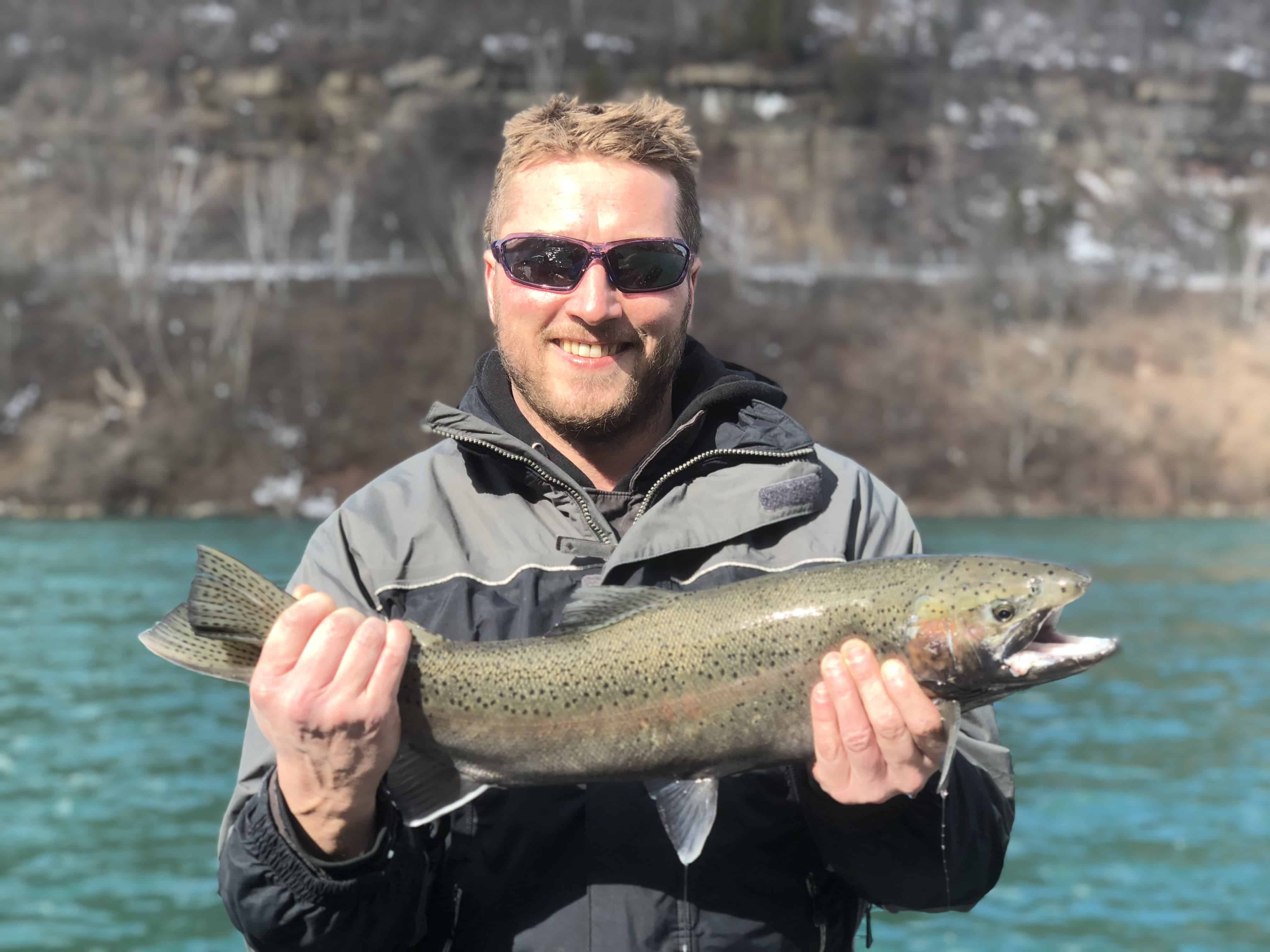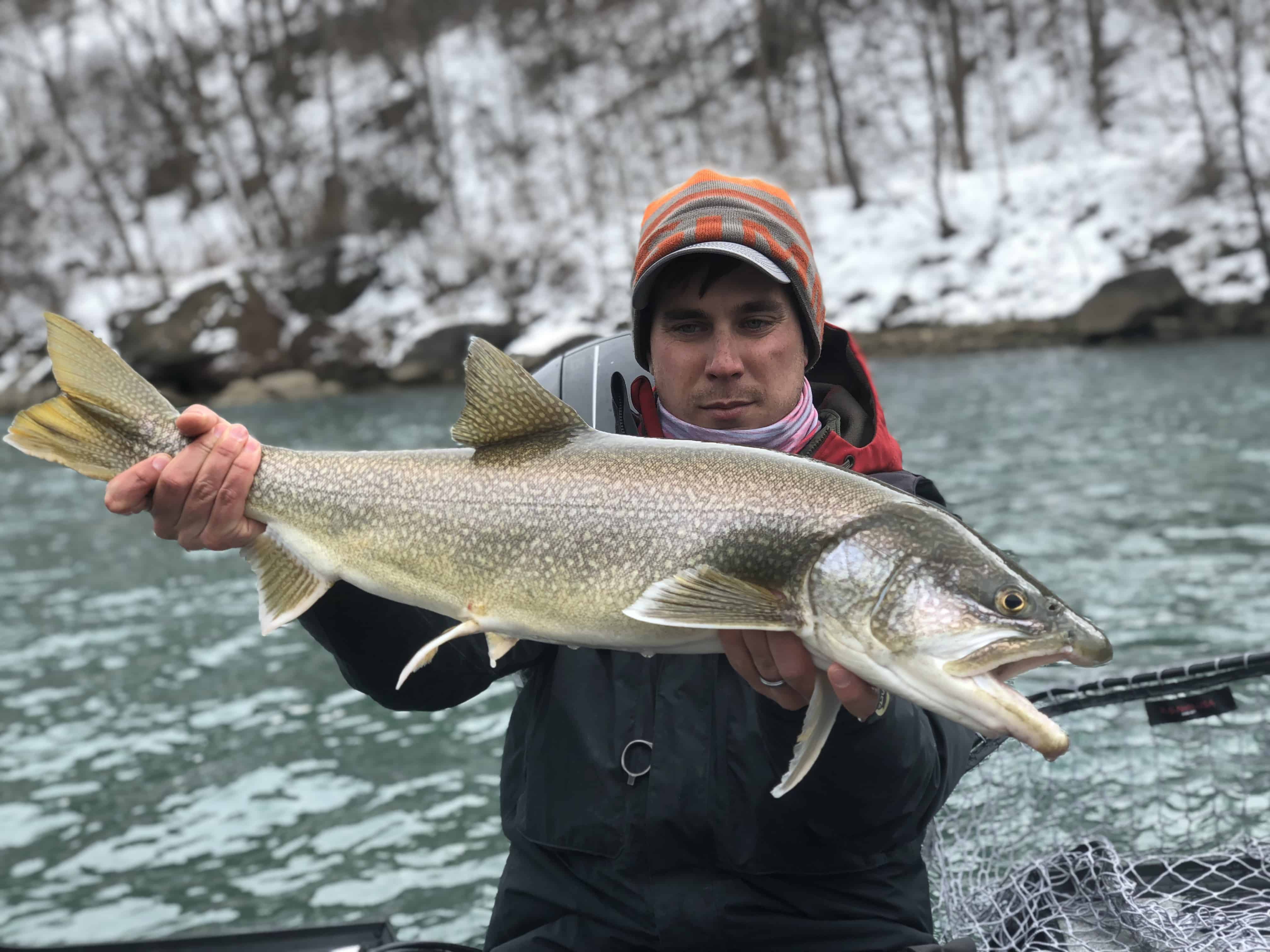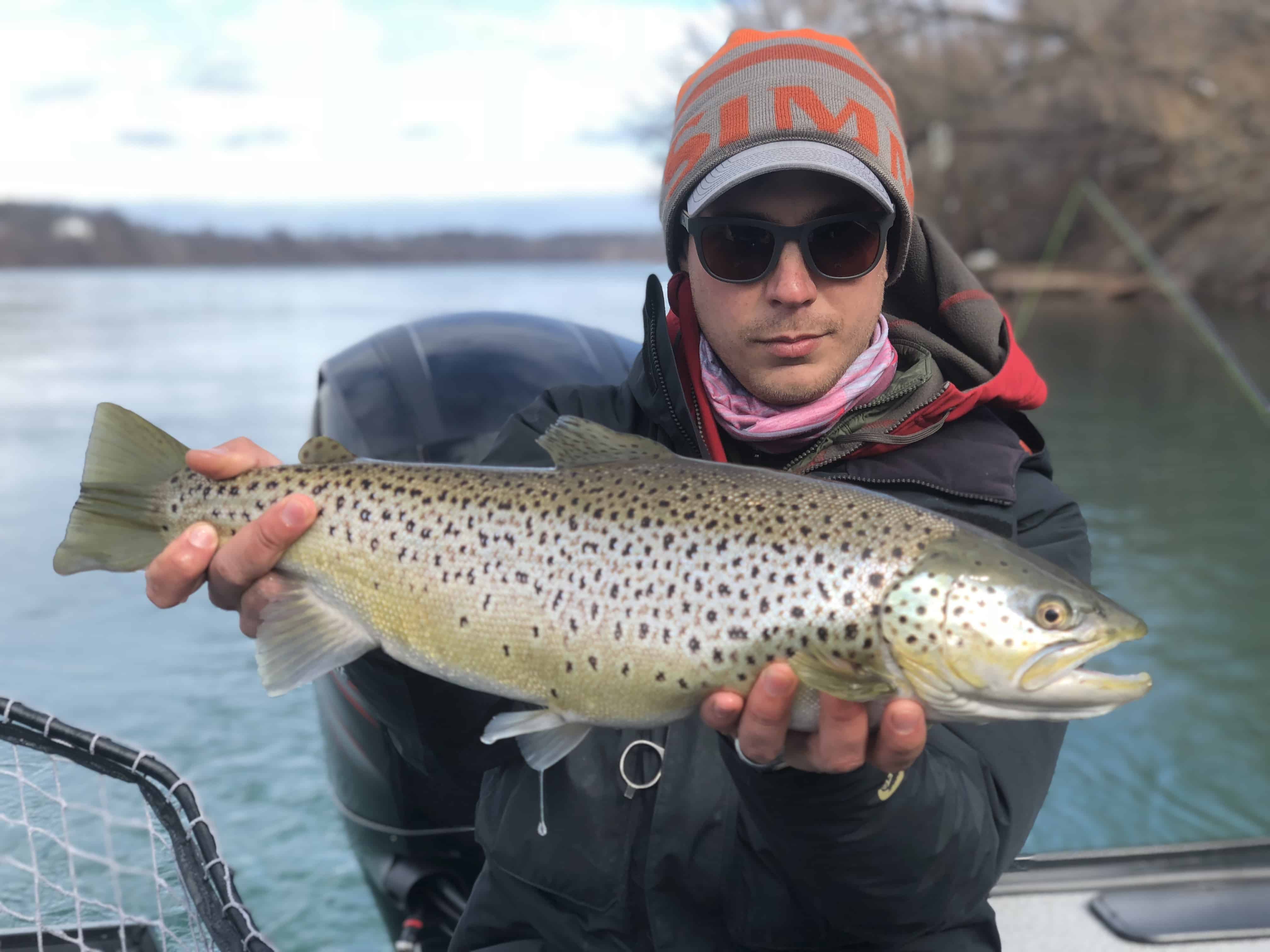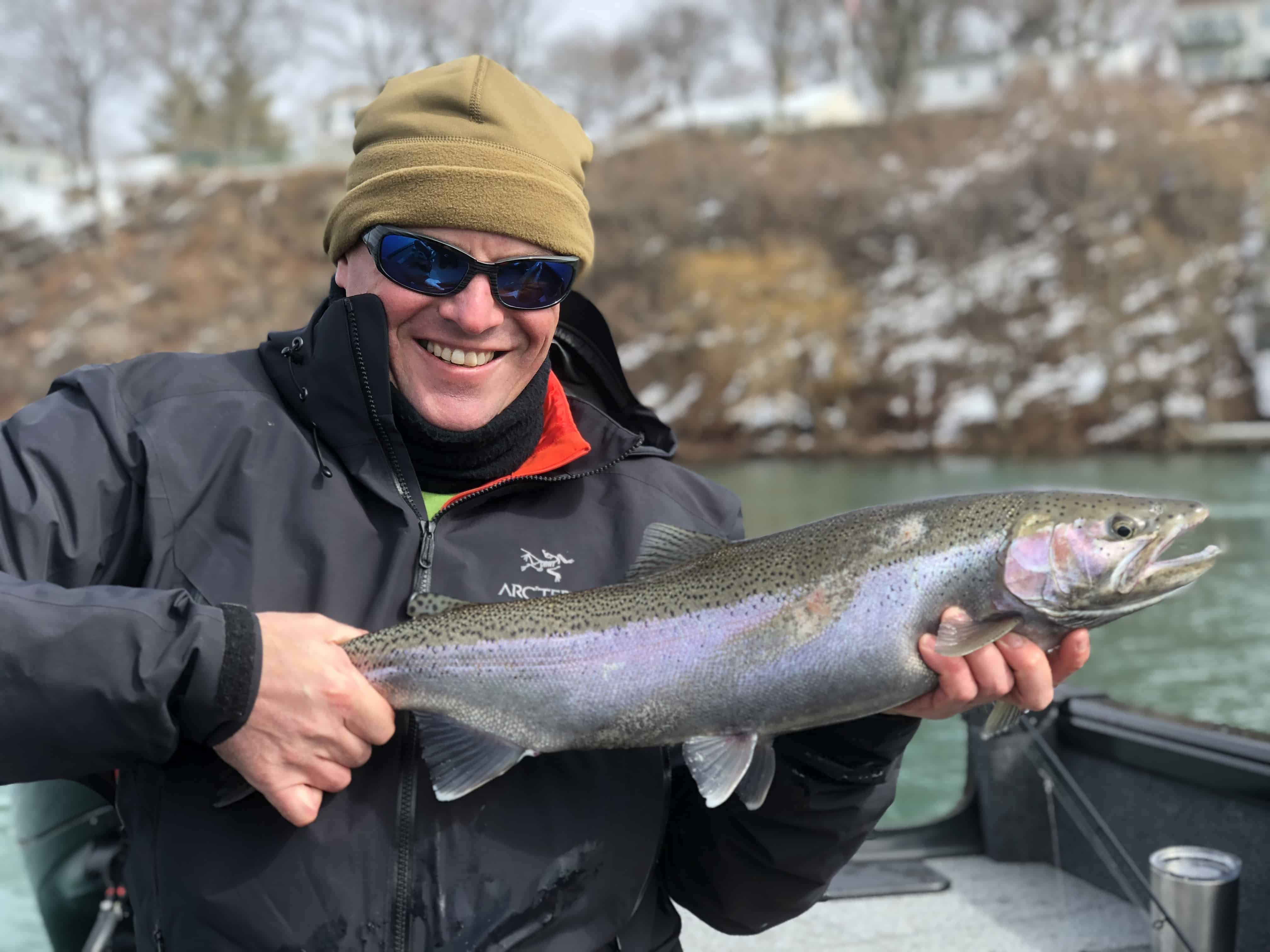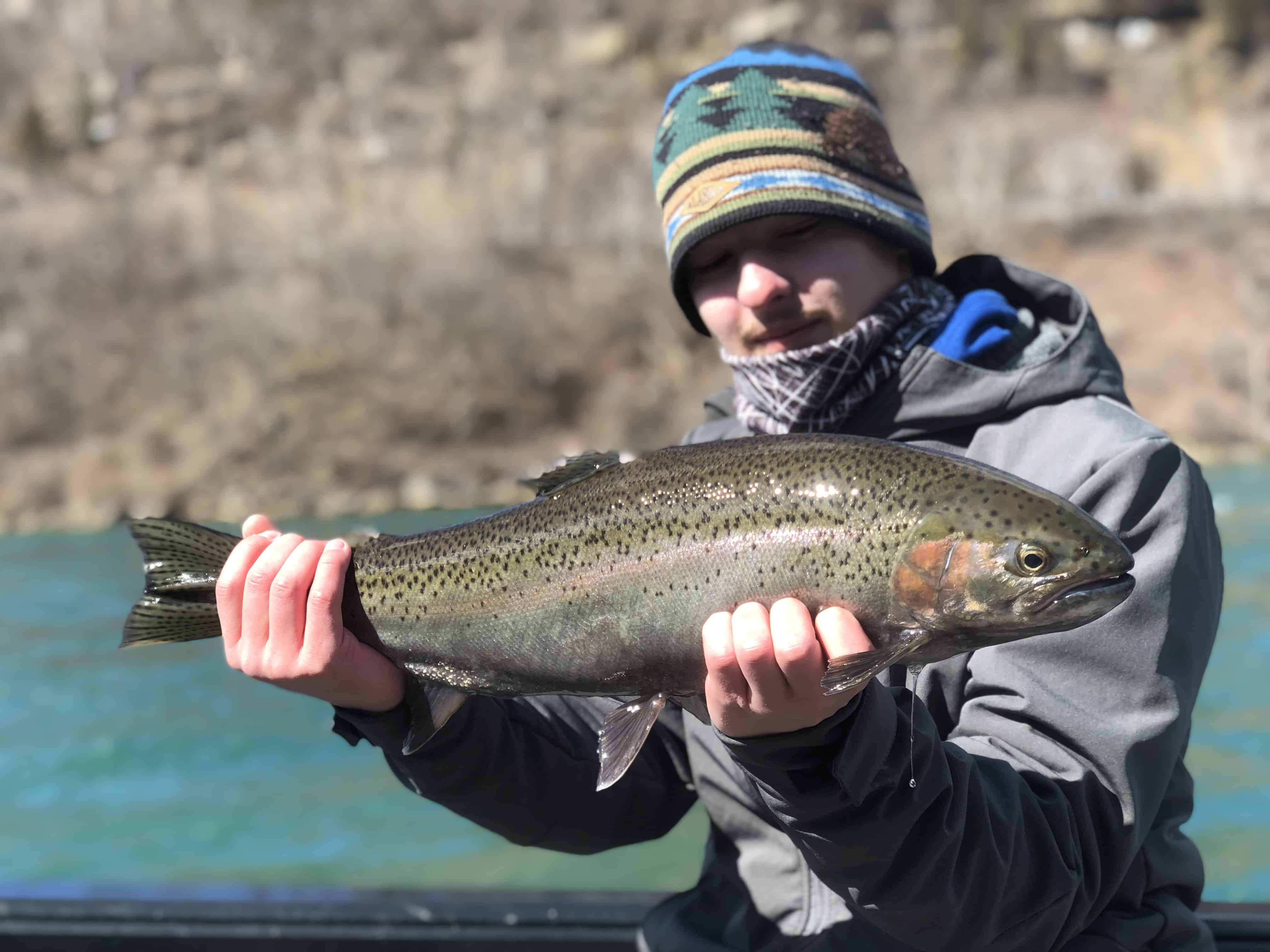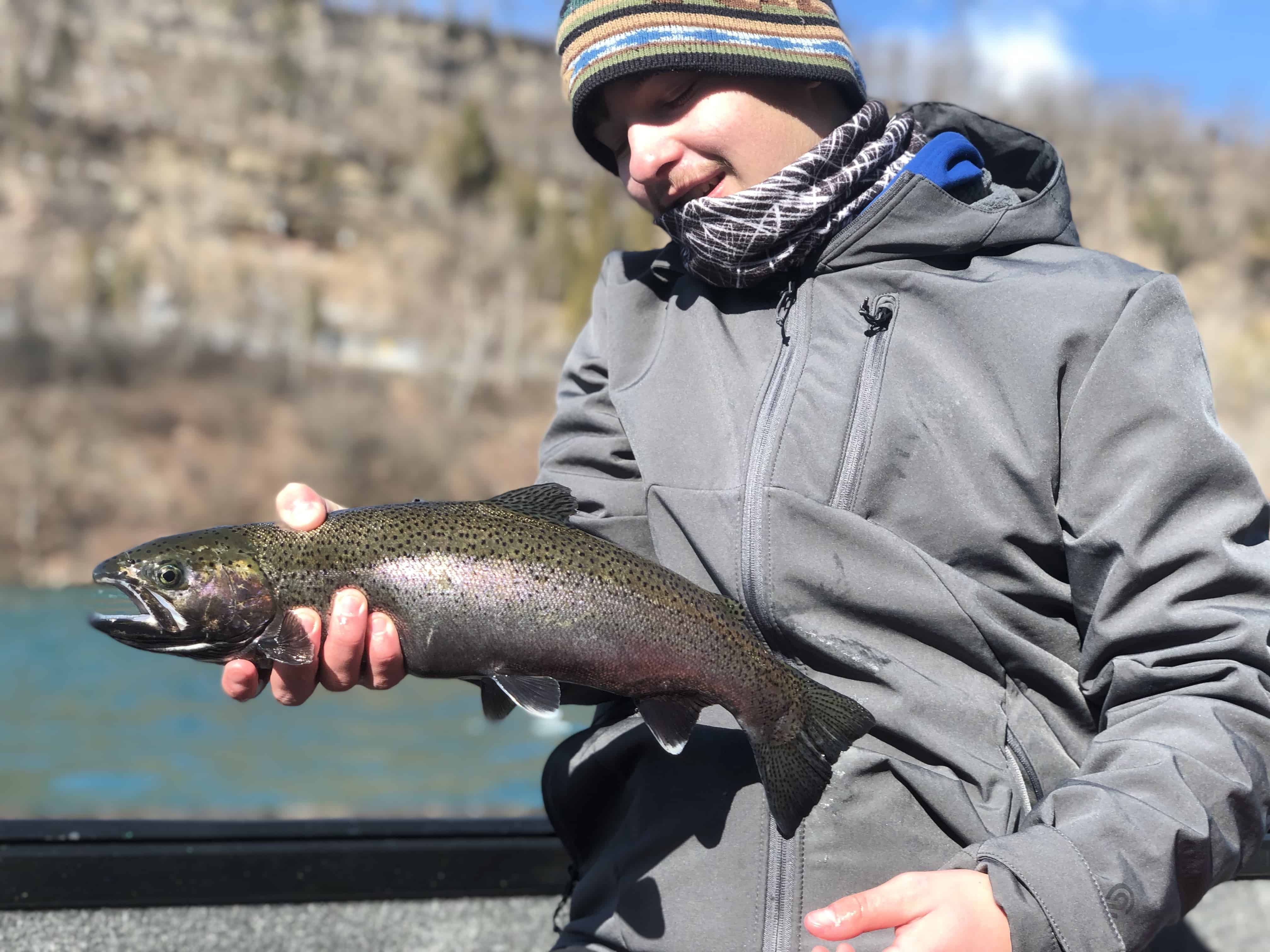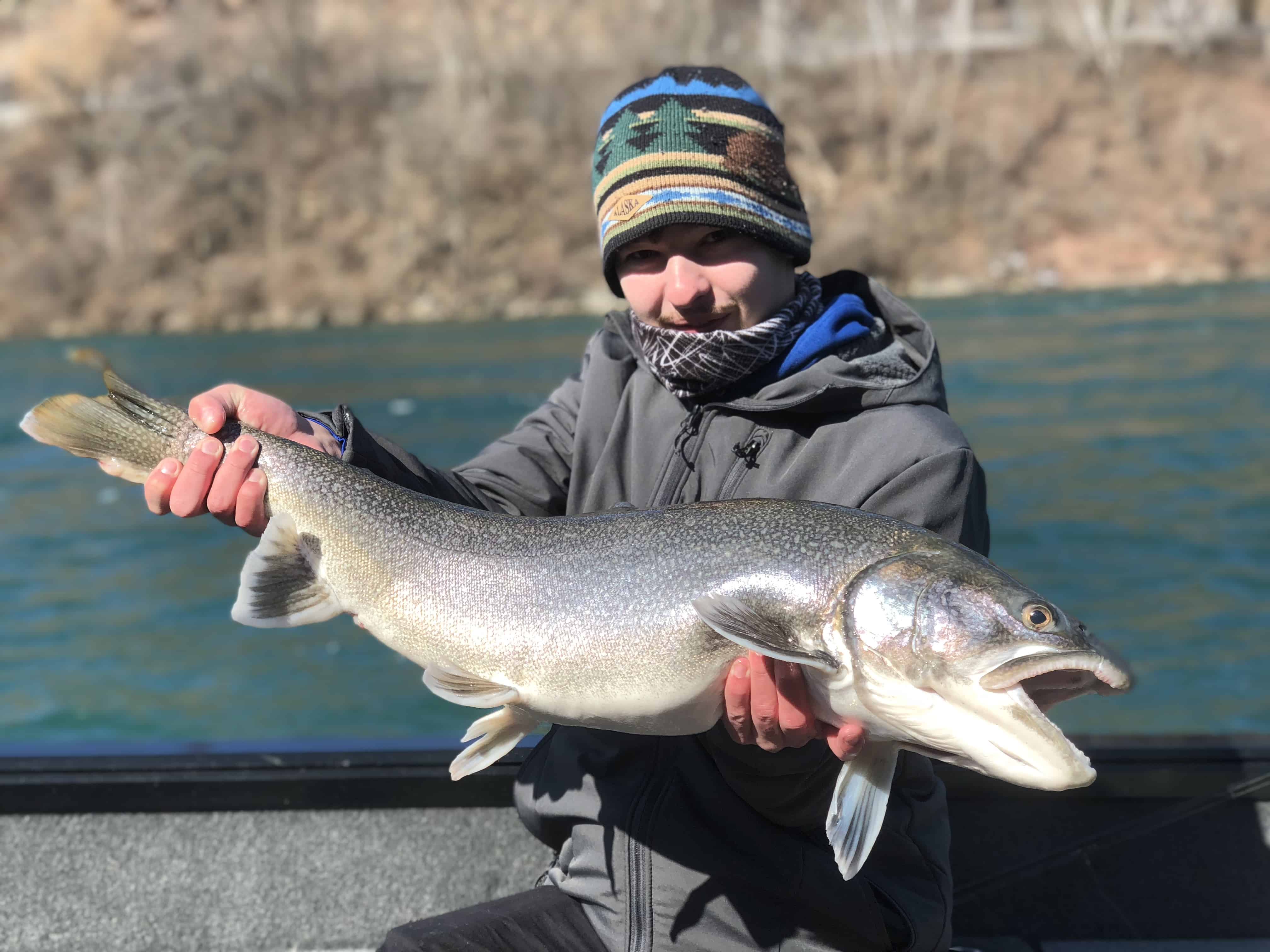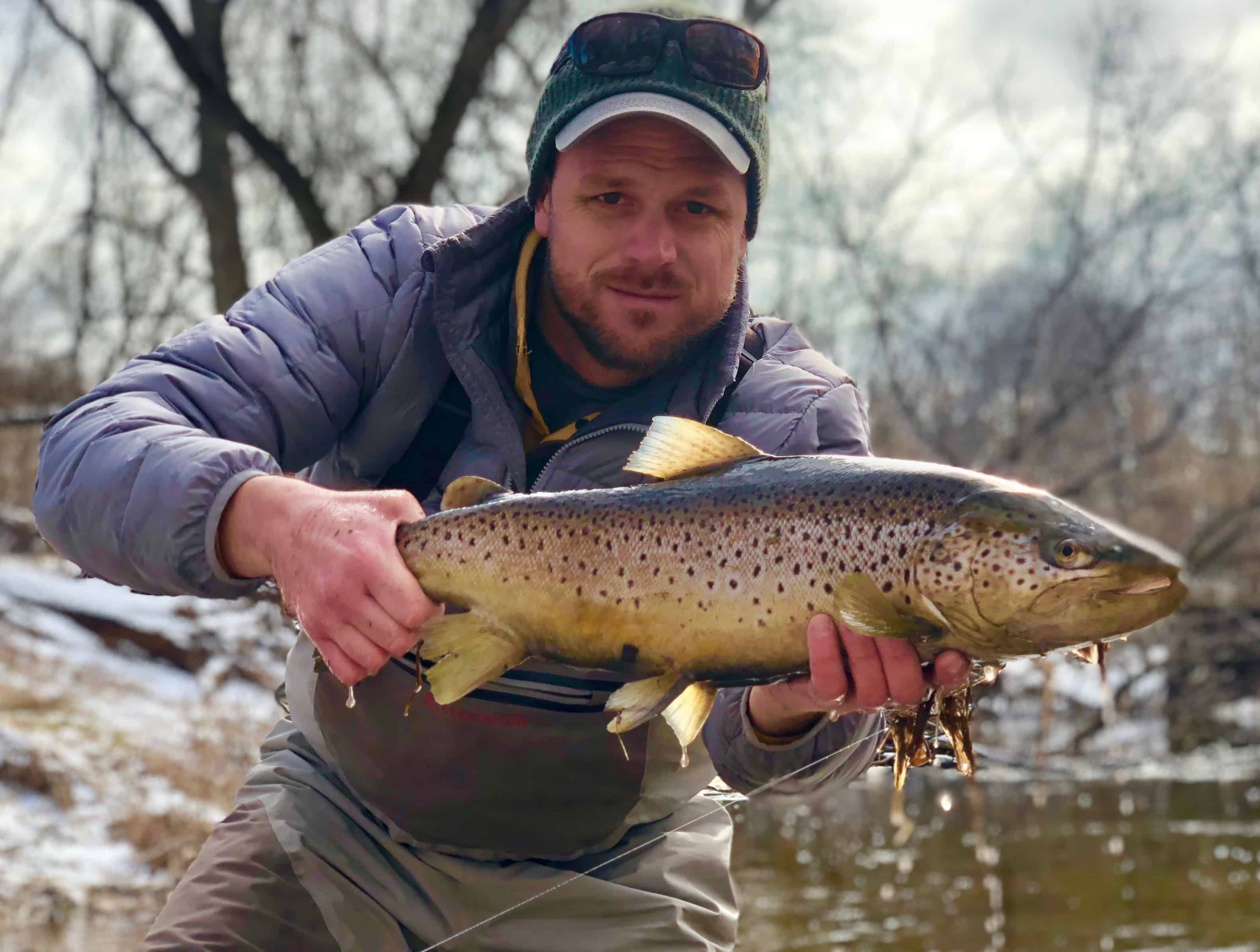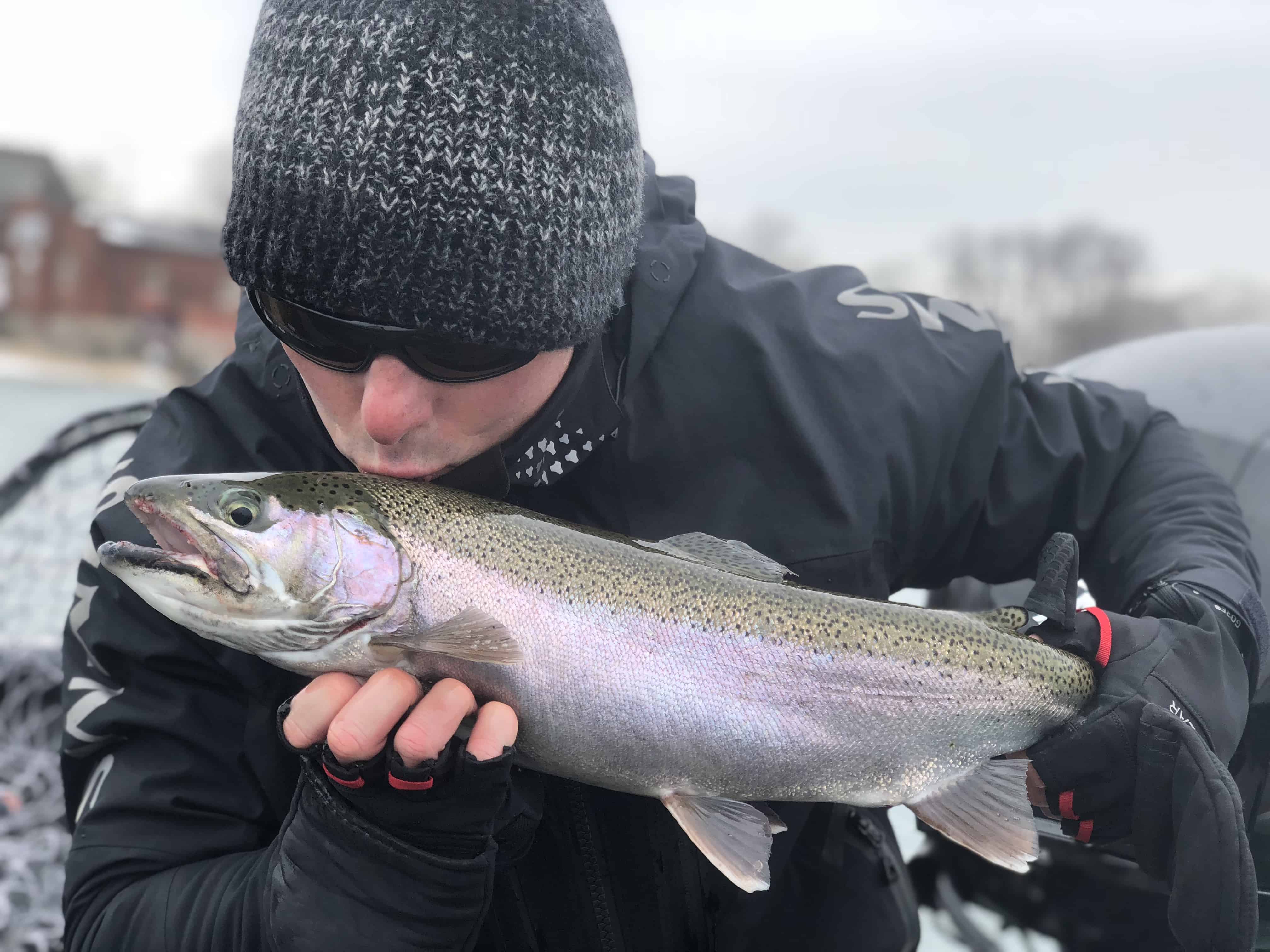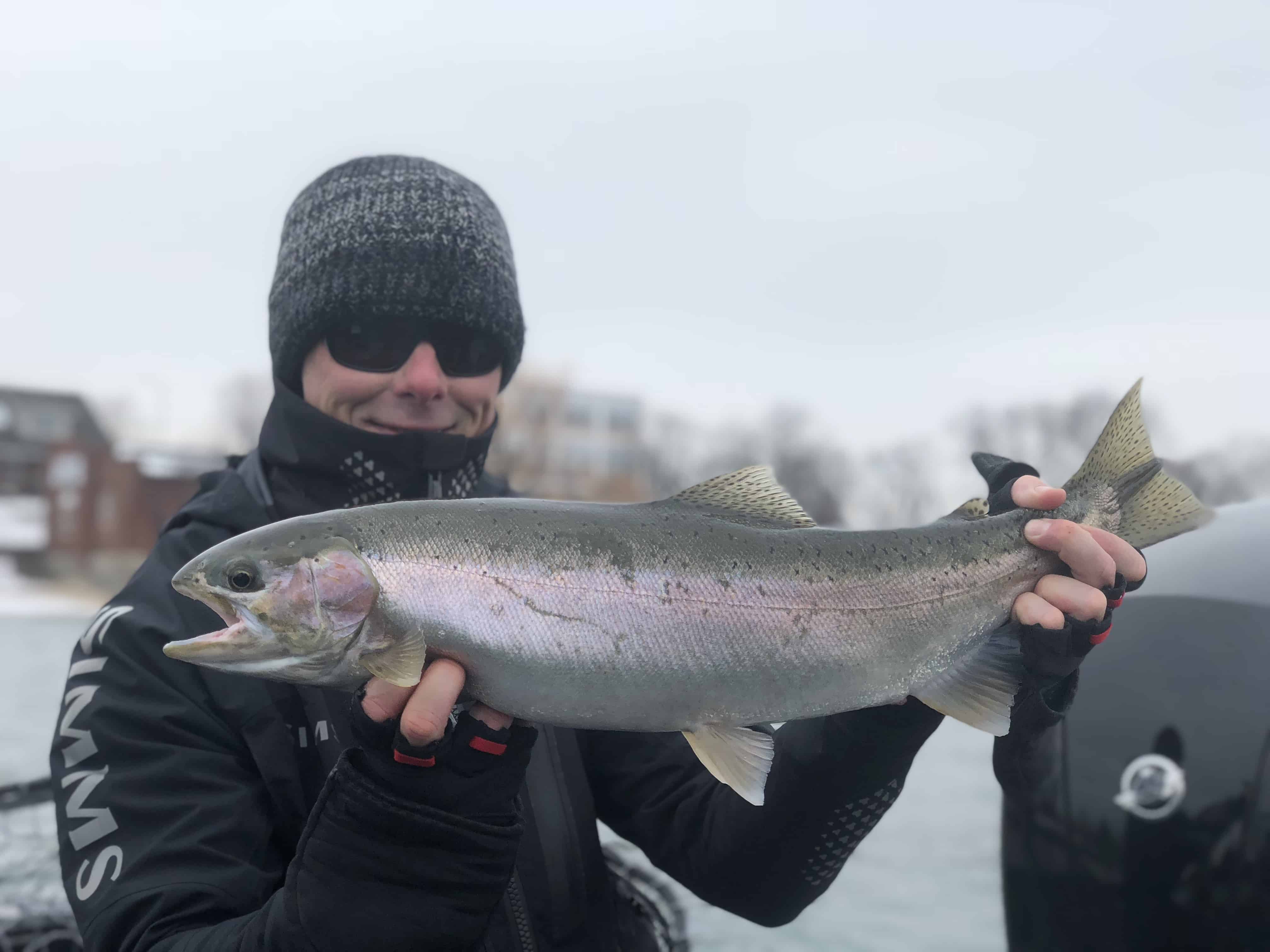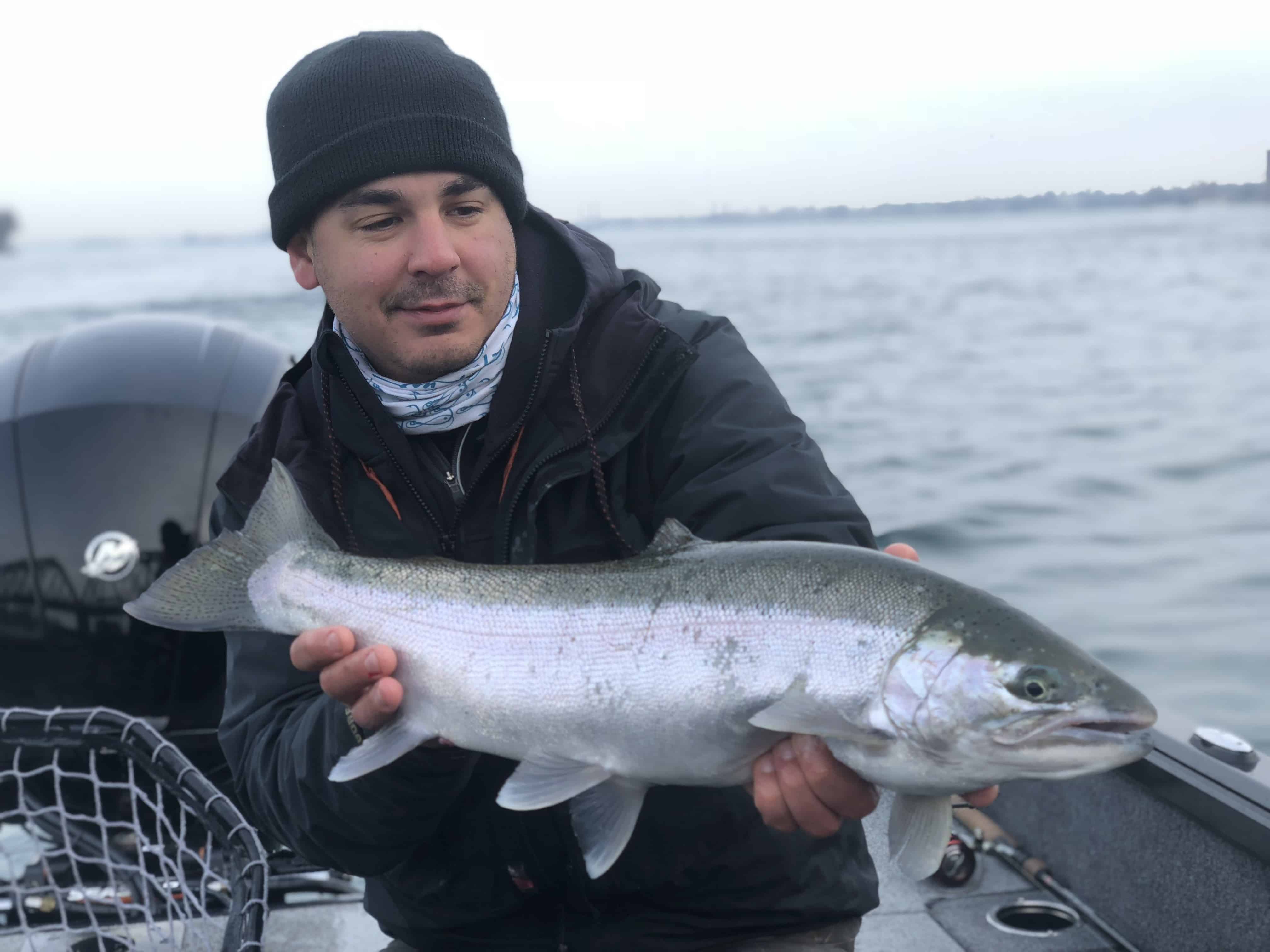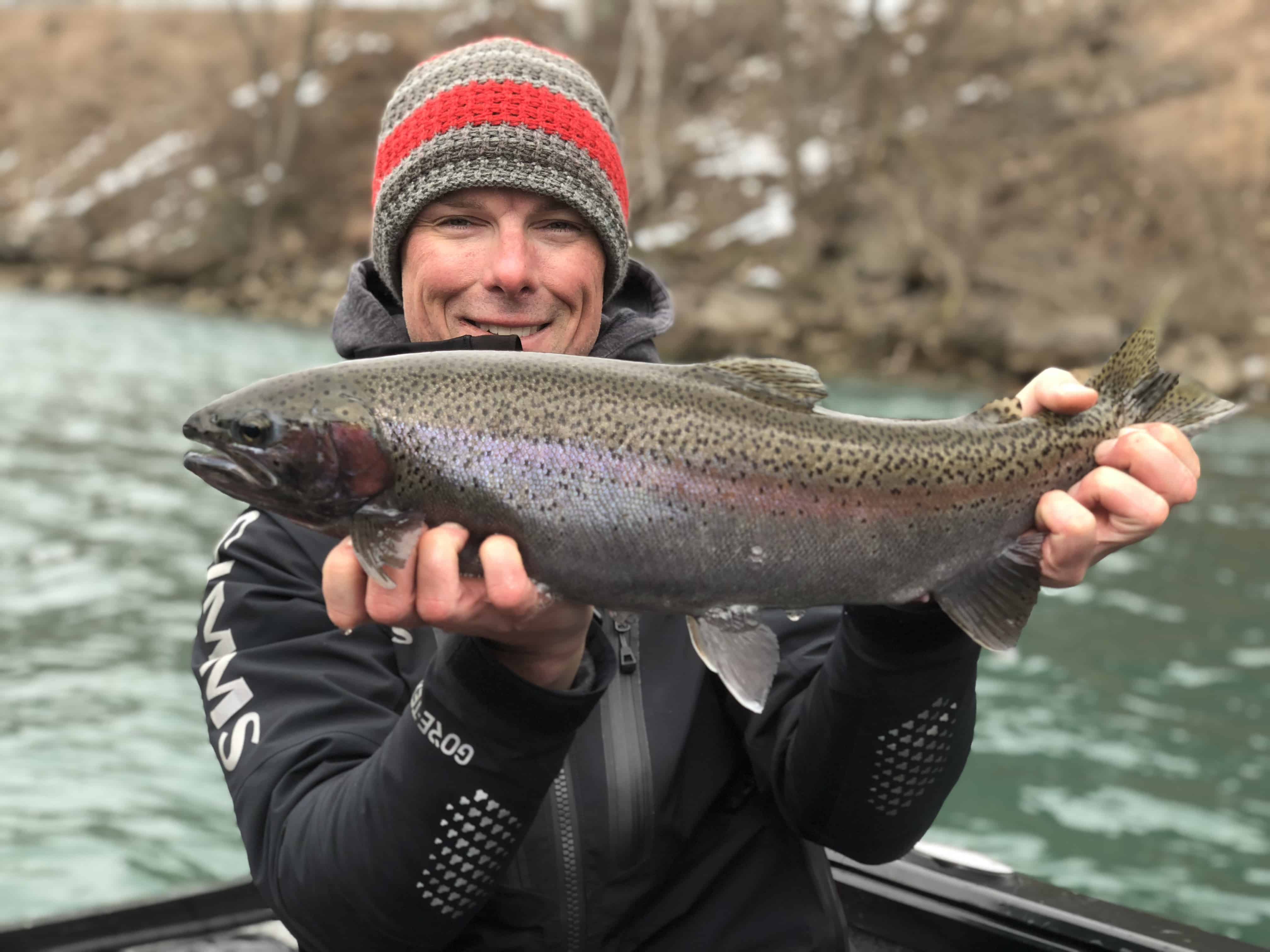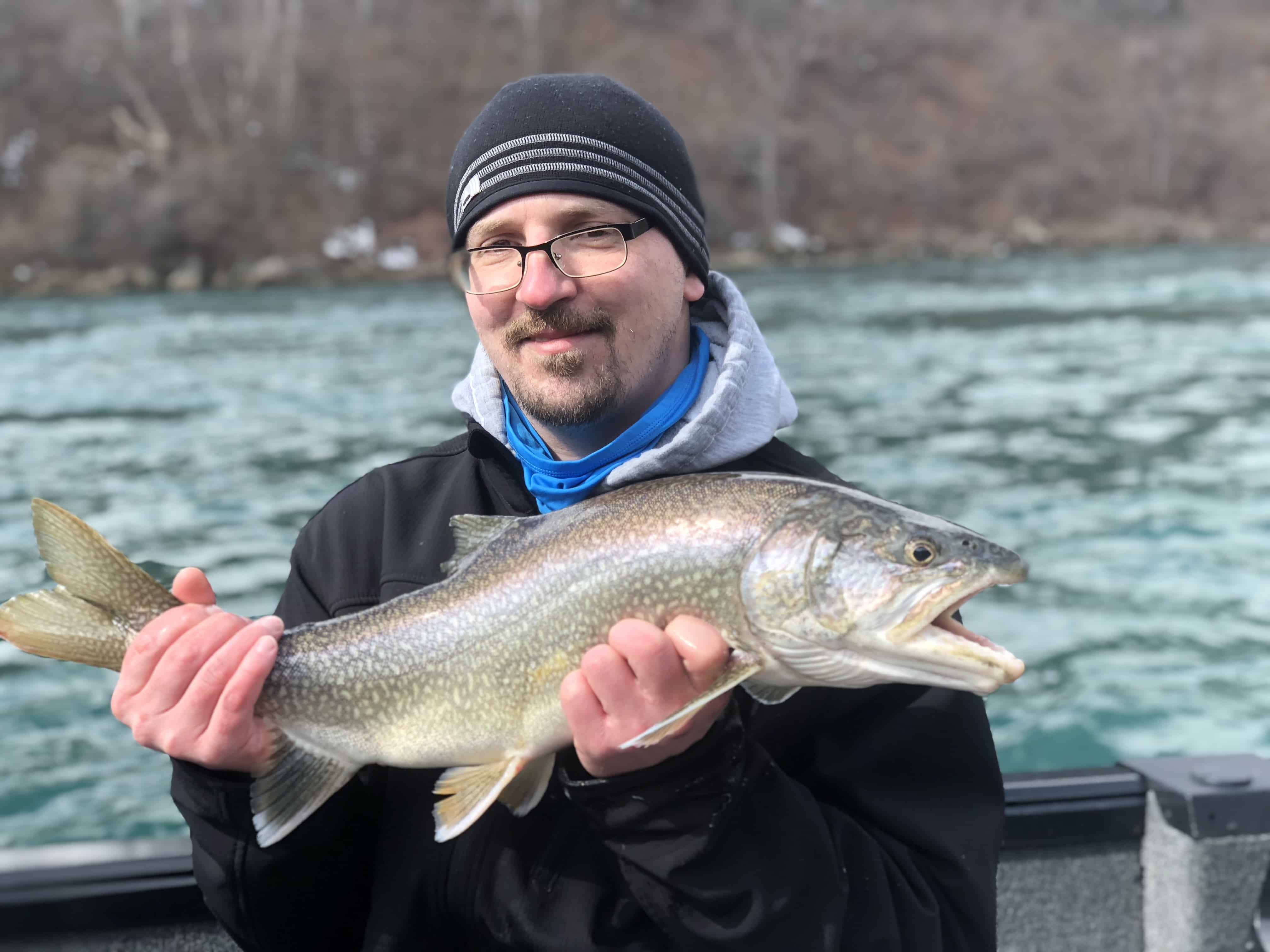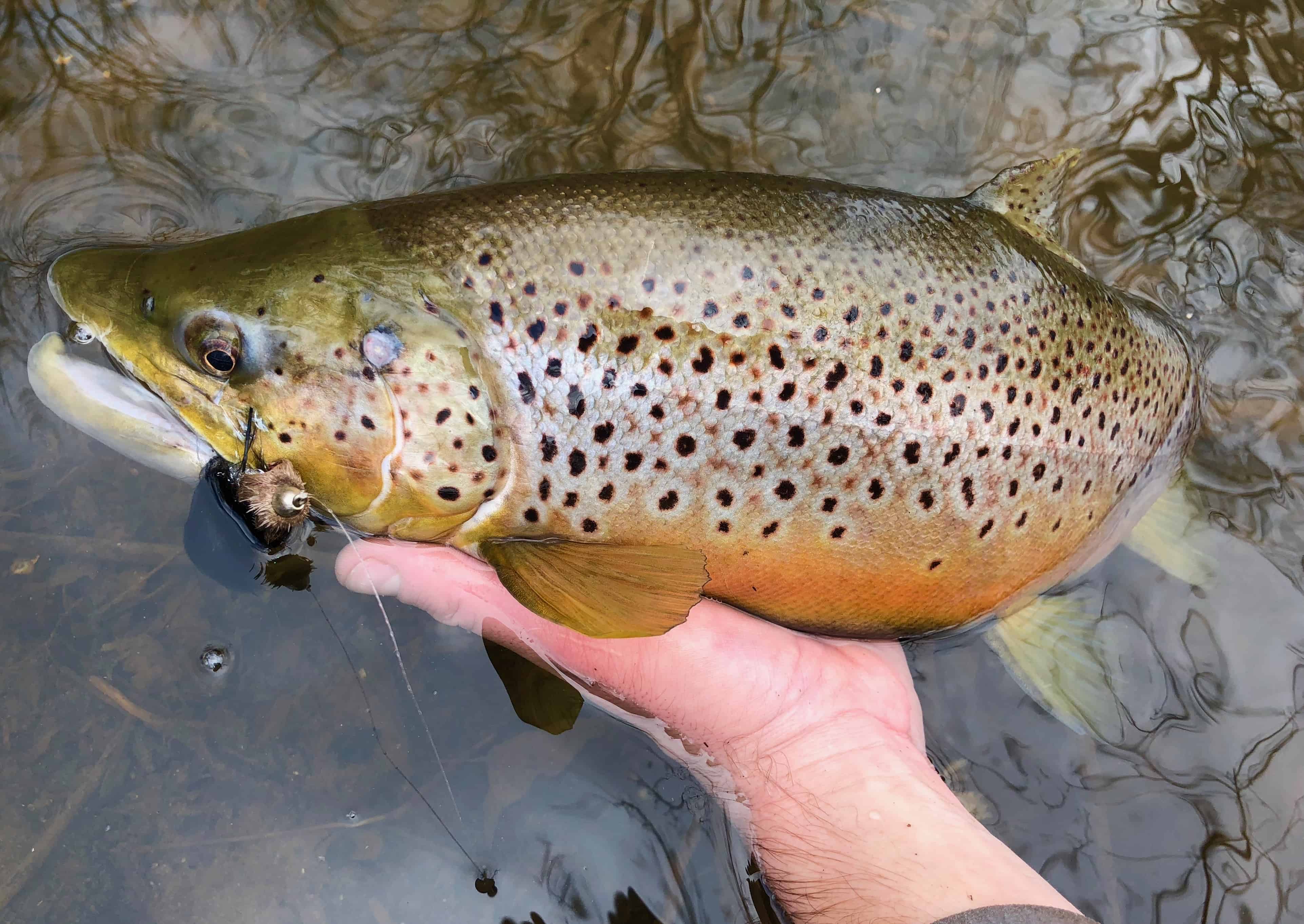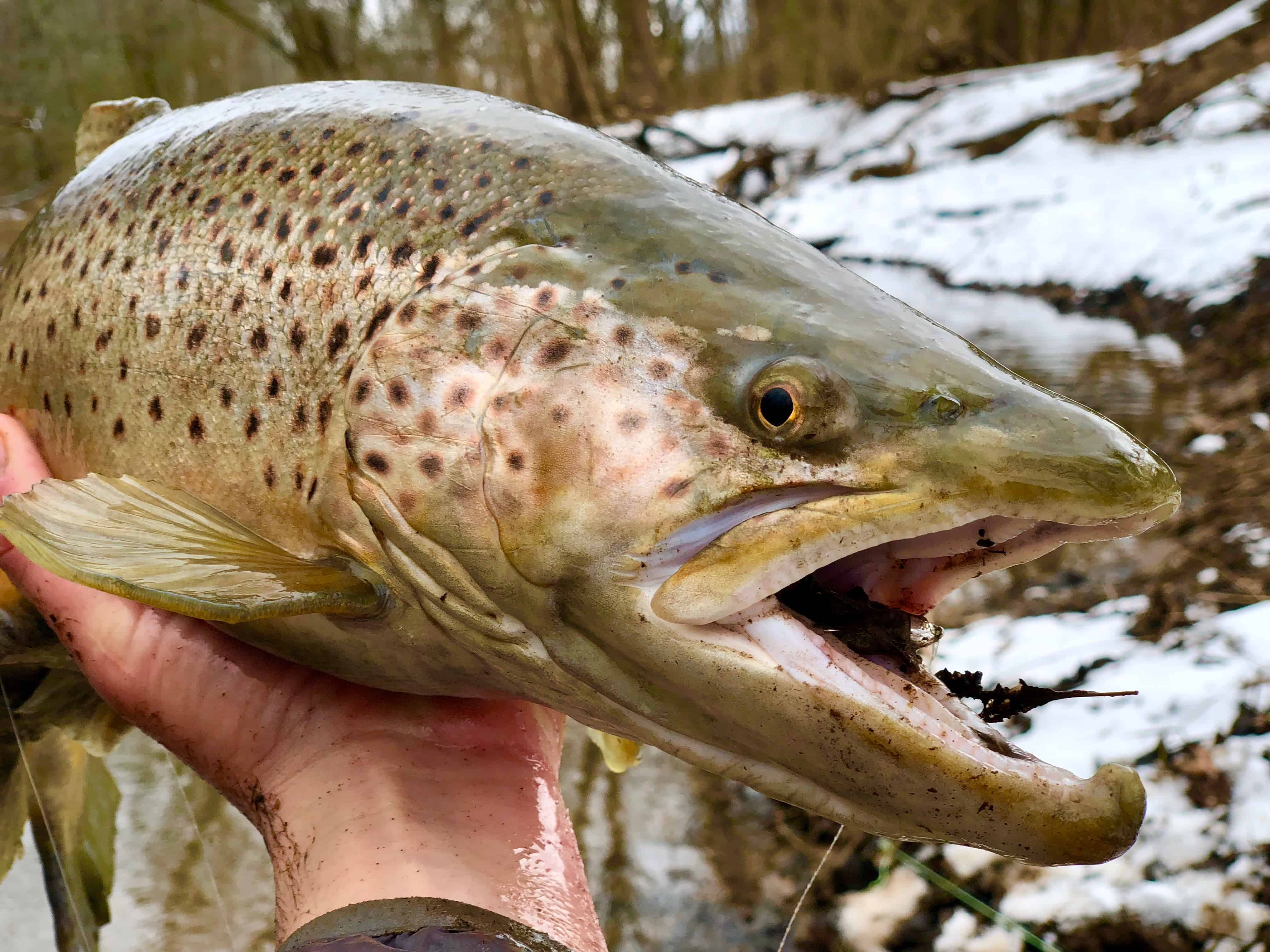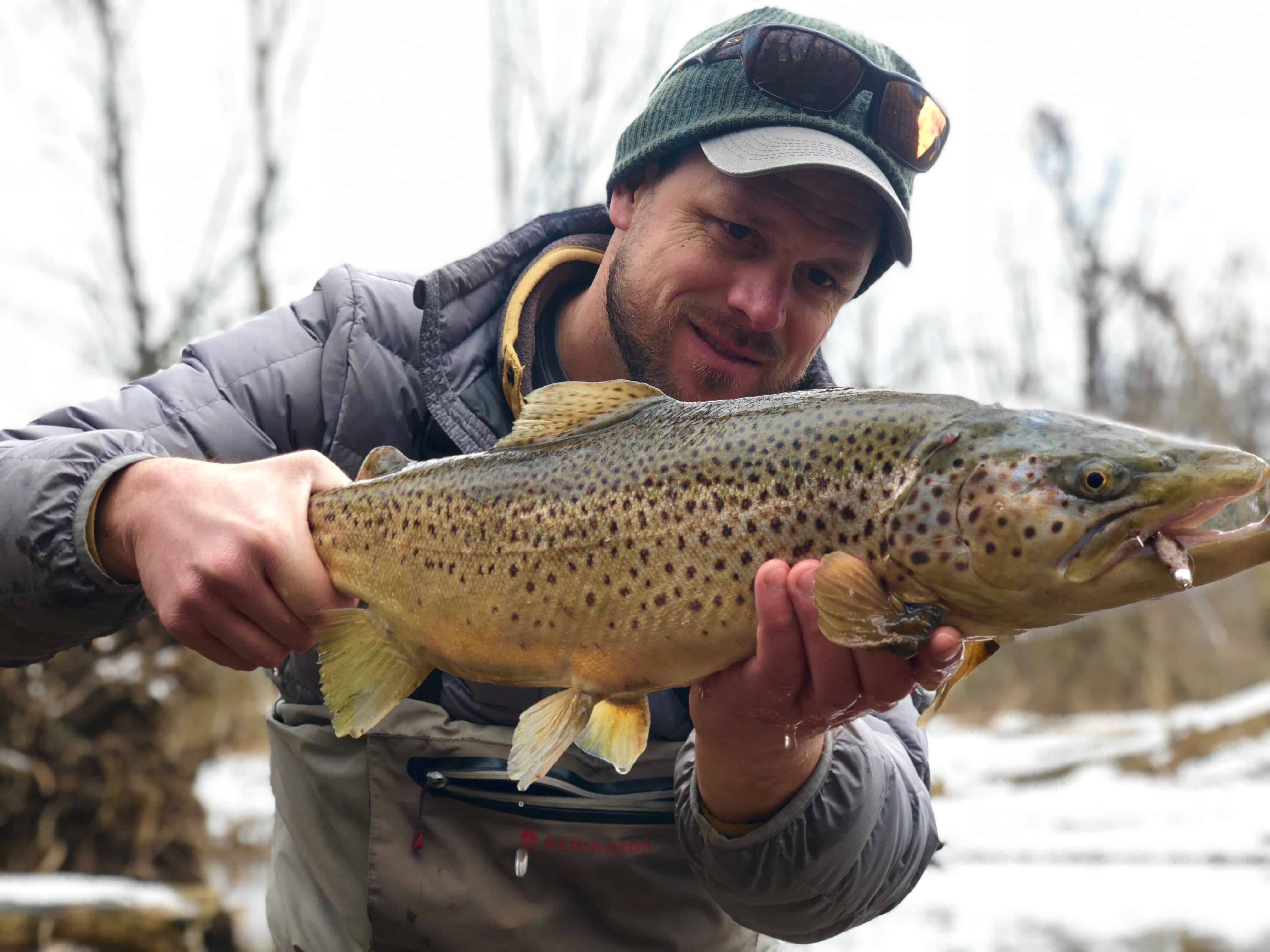 On the Docket for this Week
Believe it or not – and this is probably a bit crazy – I experienced a little anxiety when daylight savings hit because it let me know spring is getting close. Weeks like last week leave me wanting winter to endure a bit longer so we can continue to catch steelhead, lake trout, and brown trout with relative ease. This week, the weather looks promising to make me feel like winter is sticking around for a bit. Temperatures will remain low but so will the amount of precipitation. We're hoping that leads to more of the same kind of fishing we experienced this past week. We'll be out there almost every day so we'll find out soon enough.
For the Sake of Buffalo Niagara Mental Health
Help your fellow western New Yorkers by shedding the shack nasties. Your friends, colleagues from work, and most importantly – your family, will thank you for it. We have some ideas about things to do here in late winter. Give us a call. For those that decide to remain cooped up – the first day of spring is coming quick. I'm keeping my fingers crossed that it doesn't come too quick.