Midwest Road Trip Report
If you have a school aged child like my wife and I do, our country's response to the Covid-19 pandemic has been problematic for many reasons. Putting aside the logistical issues with home schooling our daughter, the biggest issue has been the lack of social contact so critical to her development as a human being.
The phrase cybernetic organism kept popping into my head as I watched her on her chrome book. Hours every day tied to a device – I saw it taking a toll on her sanity. If the majority of one's consciousness is spent on a device – how is that device NOT a part of you? It almost seems inconvenient that it's not embedded in your head. People keep saying kids are resilient – maybe that's true – but resilient to what? Adaptable and malleable may be better words – but adapting to becoming a cybernetic organism is something I won't allow.
Her last day of "school" was 12-Jun. Coincidentally, I had no bookings for the following week (Mon – Fri) and decided it was time to get her disconnected with a little daddy/daughter road trip – our first of what I hope will be many more. Here's the text I sent to some of my guide buddies after confirming availability:
"…Yo bro – I'm trashed and have to be up early tomorrow so gonna crash.
I'm solid for (insert date here). We can discuss details tomorrow but bottom line – we just want to wet a line and catch a few. Stress free – only expectation is to hang out, see the sites, and a few bent rods.
A 4-5 hr trip would be ideal. Charge me whatever rate works for you.
Live bait is fine. I don't care about species – whatever eats works for us.
The intent of the trip is to expose her to other guides – fellow bros pursuing their passion in this business…."
It should be noted that all these guys are fly fishing focused guides who understood the importance of my request and adapted wonderfully. Here's where we went and who we fished with.
Day 1 – Michigan – Fishing with E
Eric Grajewski of Musk-E Fly Fishing Adventures needs little introduction. He's the premier musky fly fishing guide on Lake St. Clair. More importantly to me, he's a father of a daughter so I knew my request would go over well with him.
We had a blast! I've fished with Eric on St Clair before but that wasn't the best choice for this trip since keeping my daughter engaged was the priority. Instead, we fished the Detroit River, which reminded me a lot of home. You'll understand when you see the pics.
Eric teaching my daughter was awesome to experience. He kept her taking, taught her how to cast, and kept her on fish with the patience and demeanor of a saint. What else could you ask for? If you end up reading this, Eric, thanks again my friend!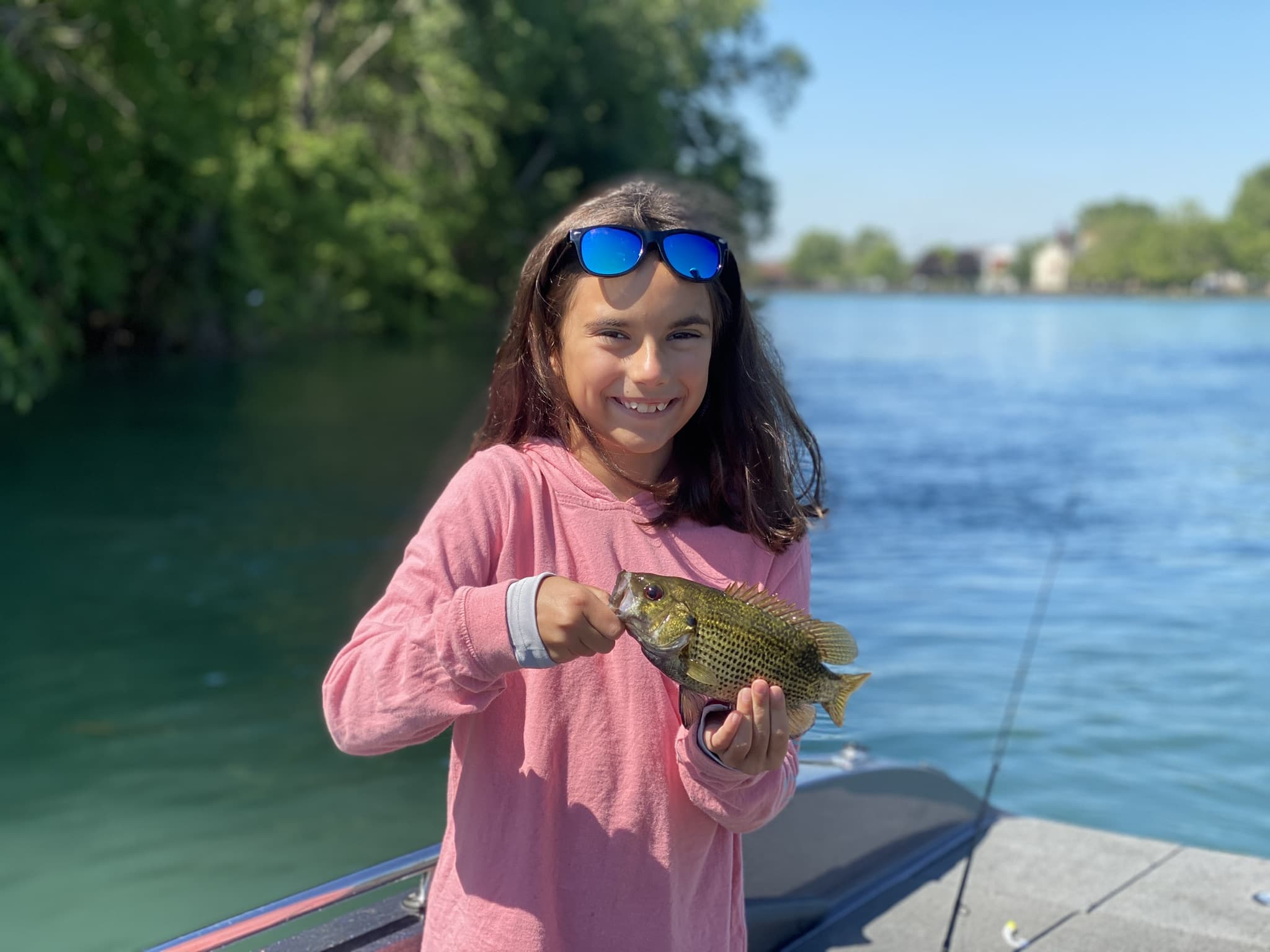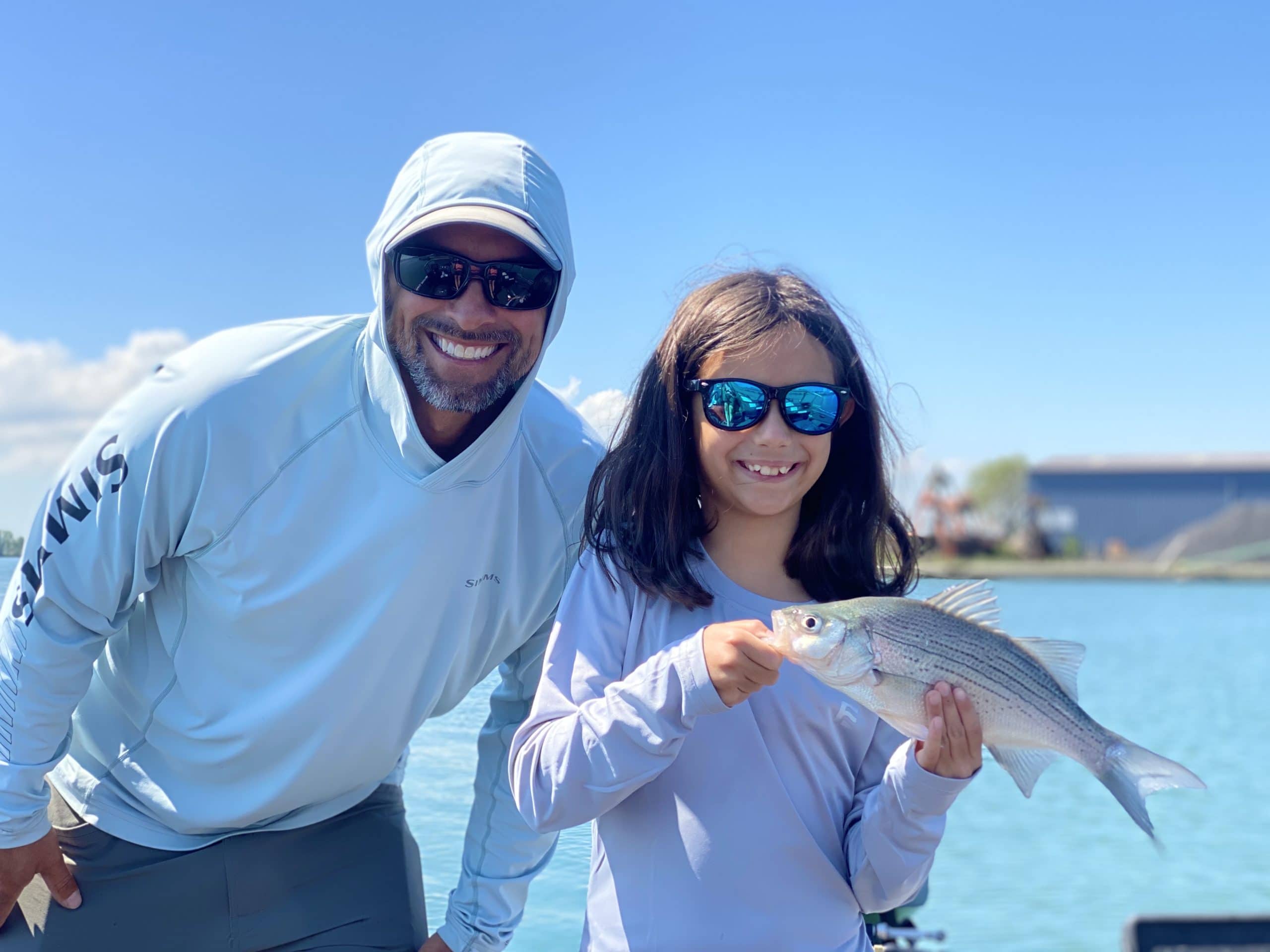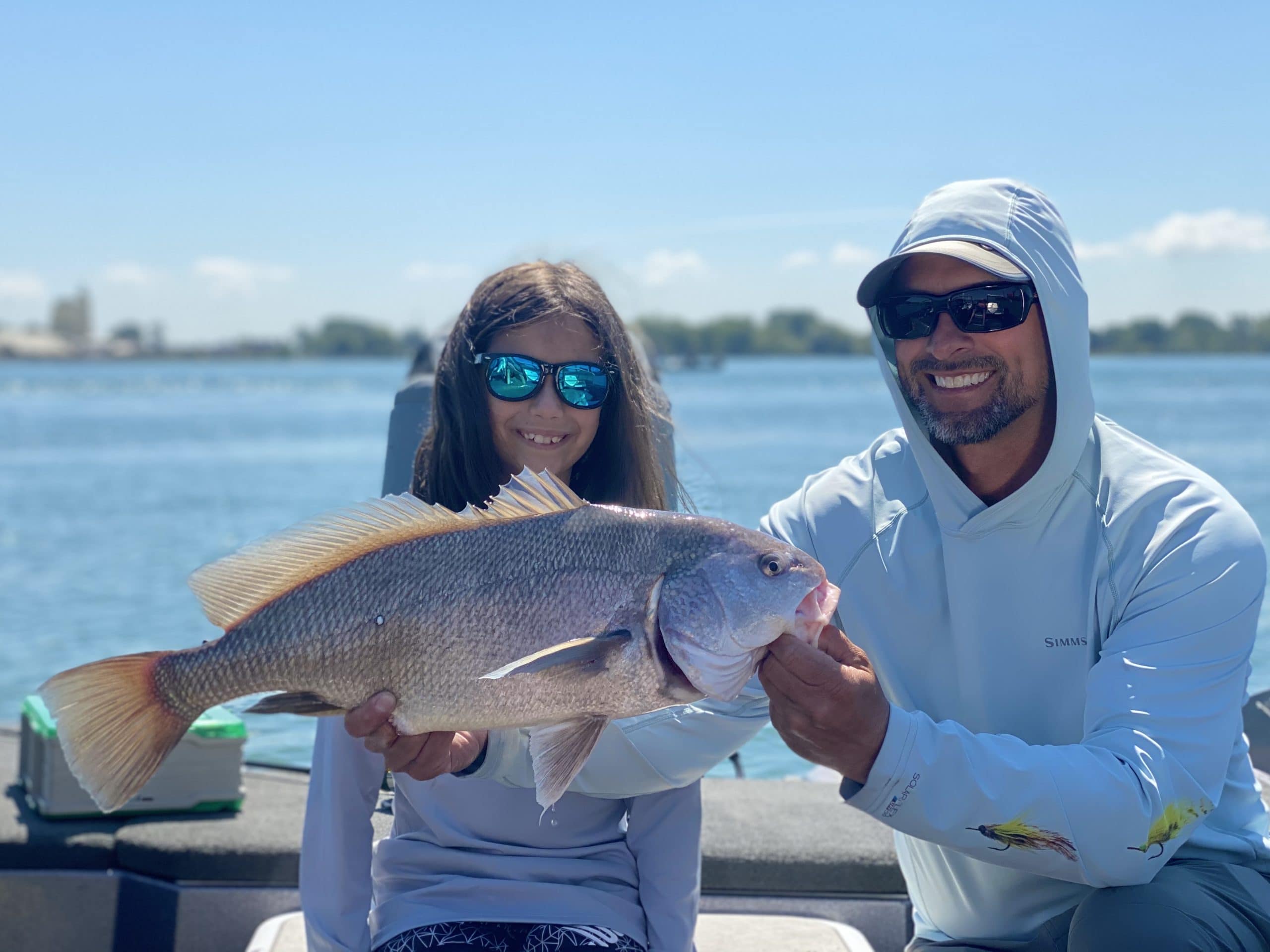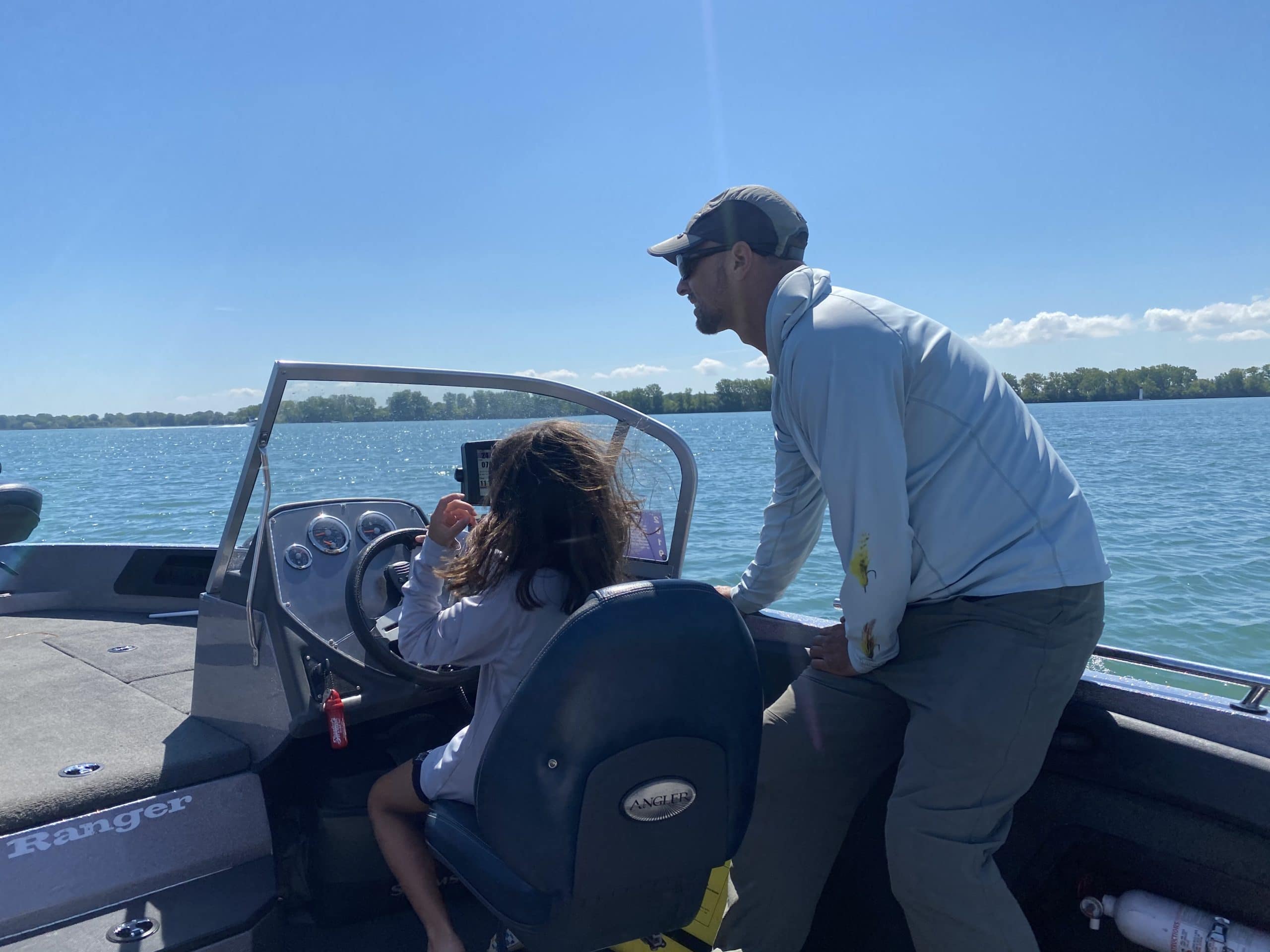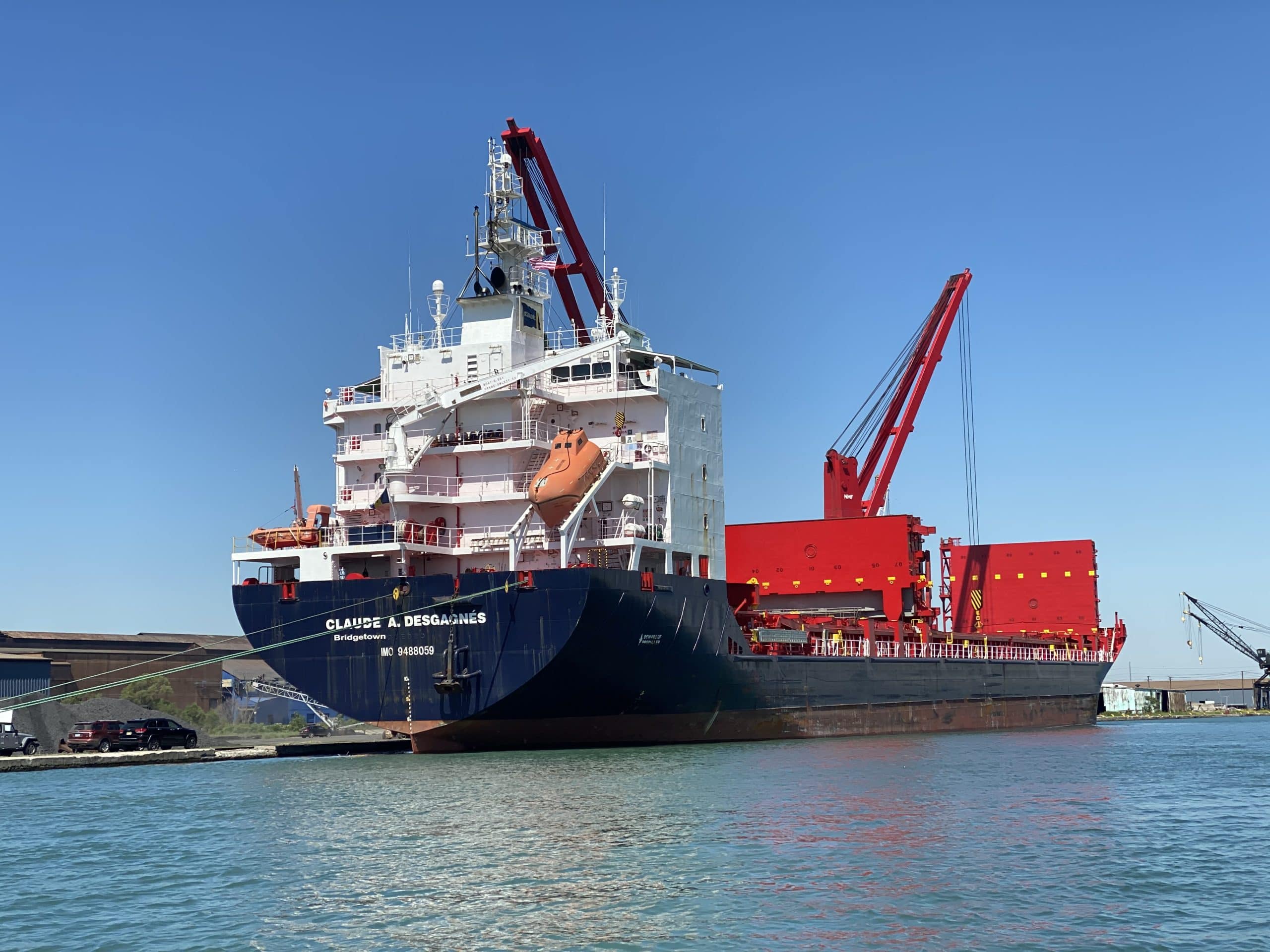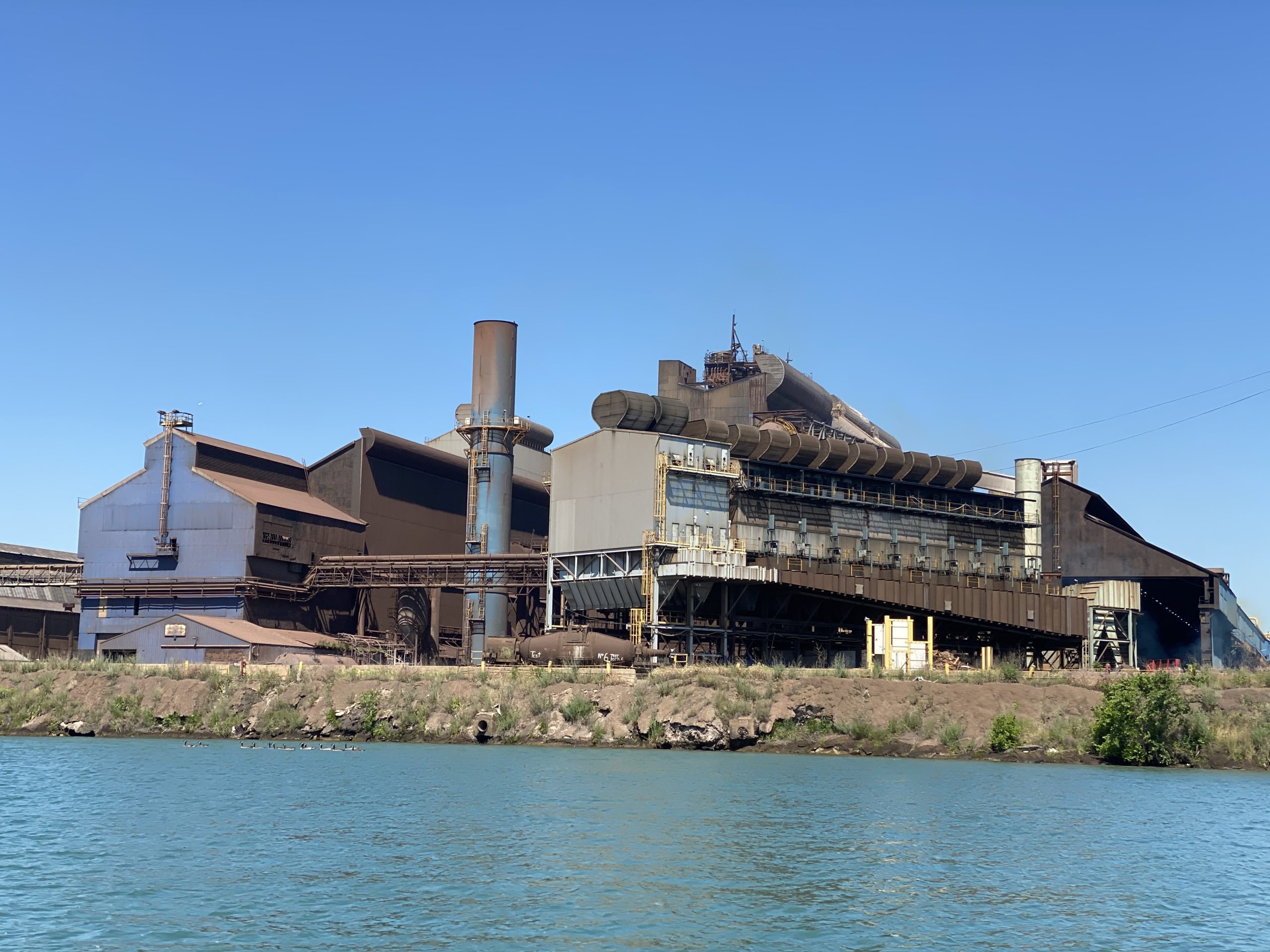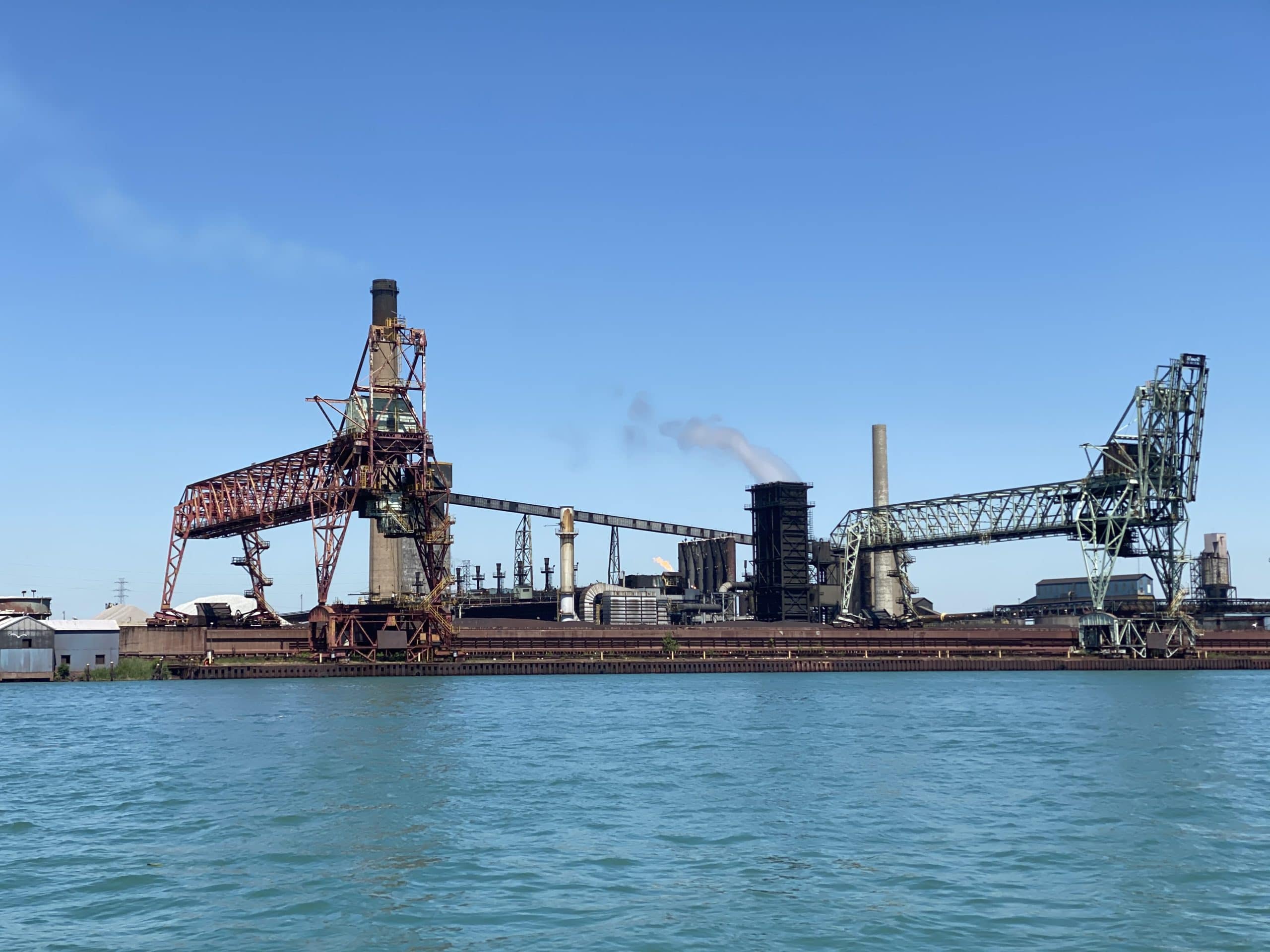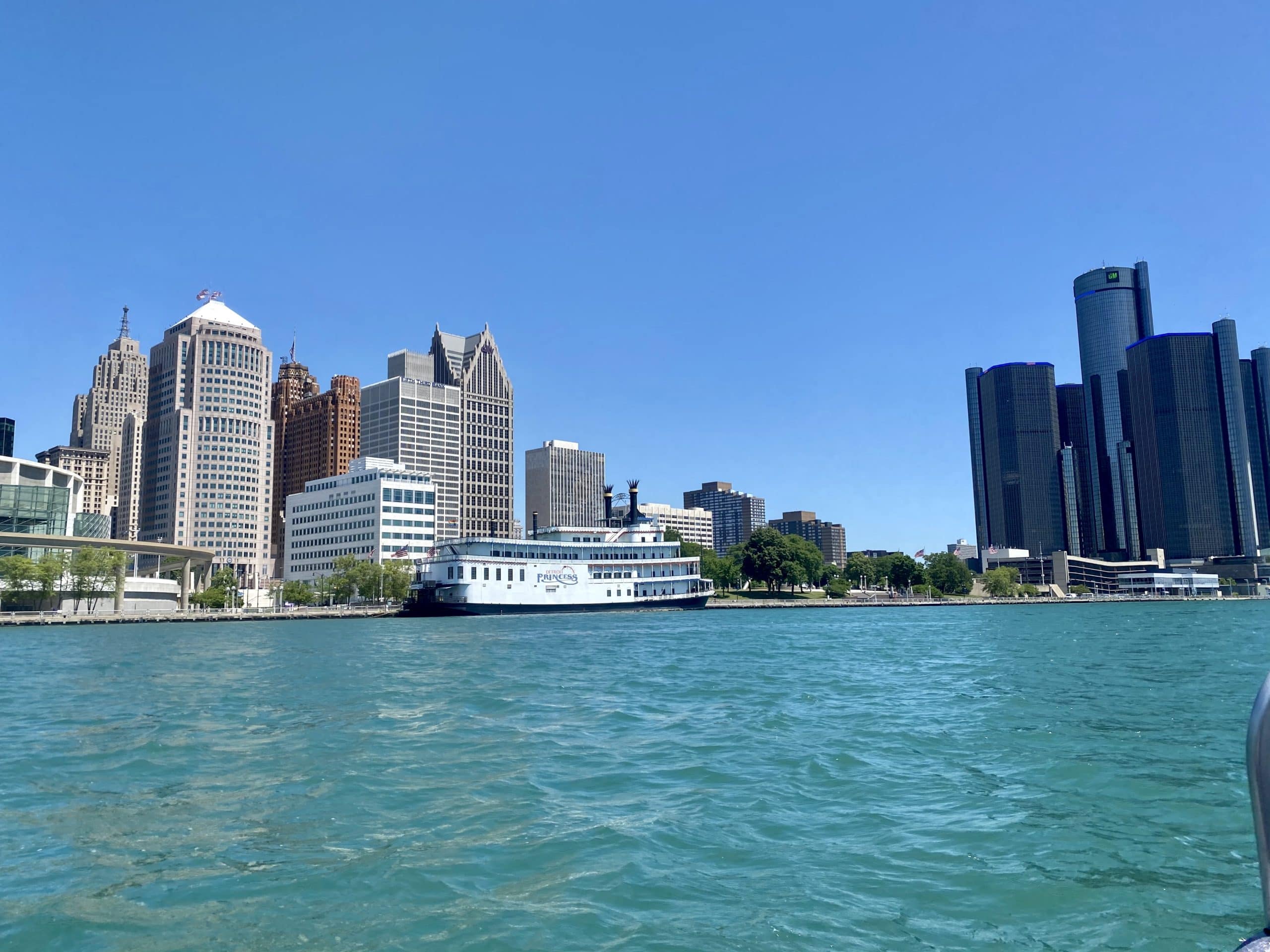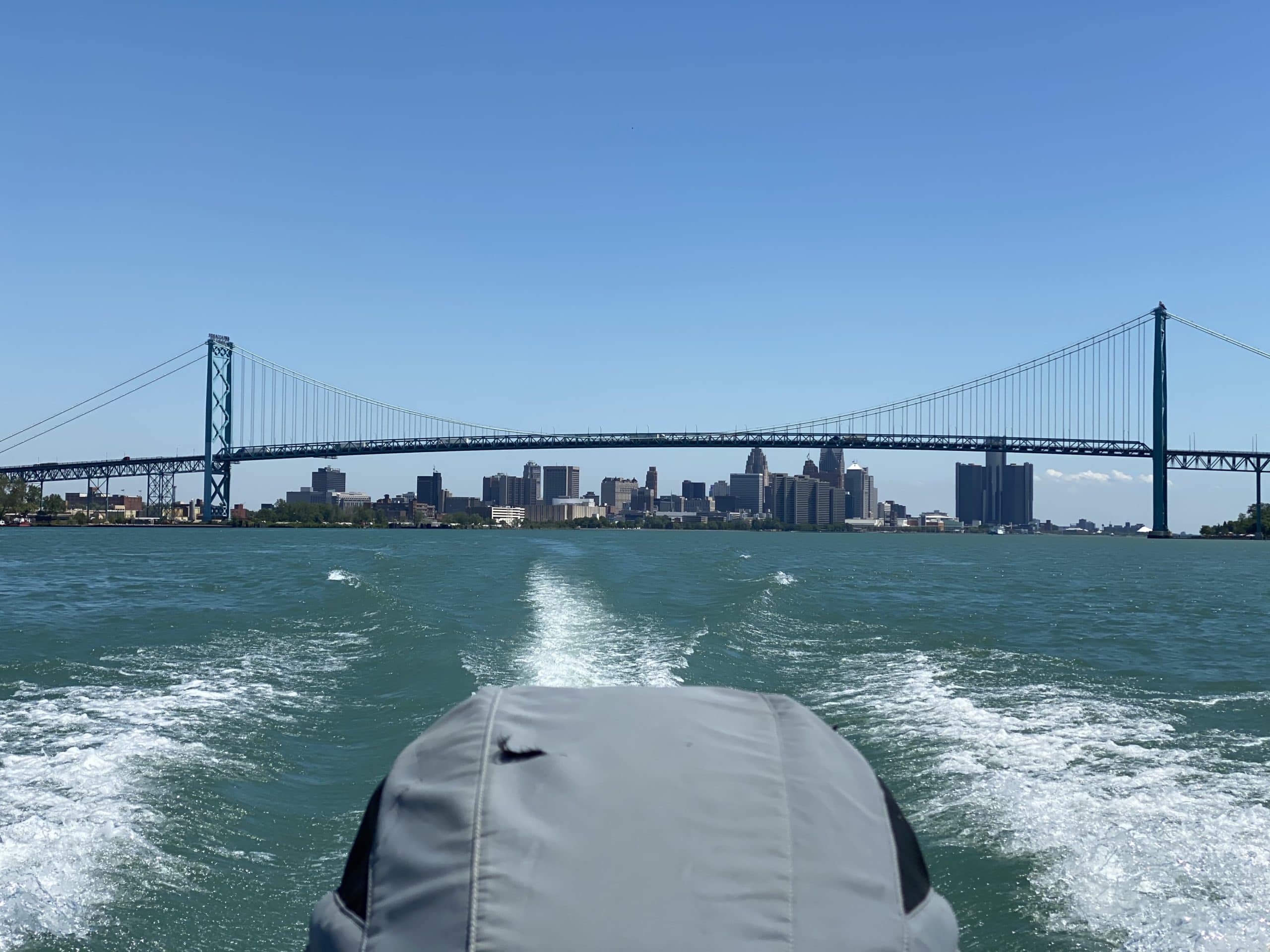 Day 2 – Chalking IN with Two Forks
Selfishly, I had to include IN in the itinerary and why not – it was on the way. That was a selfish decision because I've been wanting to fish Indiana for a long time now as part of my 50 before 50 mission, but kept missing the windows. This time, everything lined up perfect.
I have a client that lives in Indianapolis so I asked him for a recommendation and he pointed me to Two Forks (https://twoforksfishing.com/). I called the owner, Jason DeArman, and explained the intent of the trip. During the conversation, Jason told me he had a daughter as well and totally understood what I was looking for. Sold!
Not only did my daughter and I chalk up a new state, I made a friend in the process. Jason is passionate about the craft. The fishing was great but more importantly, he kept Charlotte engaged the entire time – which is saying a lot because we were on the water for close to 7 hours. Lots of laughs, fish, and "Jimmy Chips." If you end up reading this, Jason, thanks again my friend.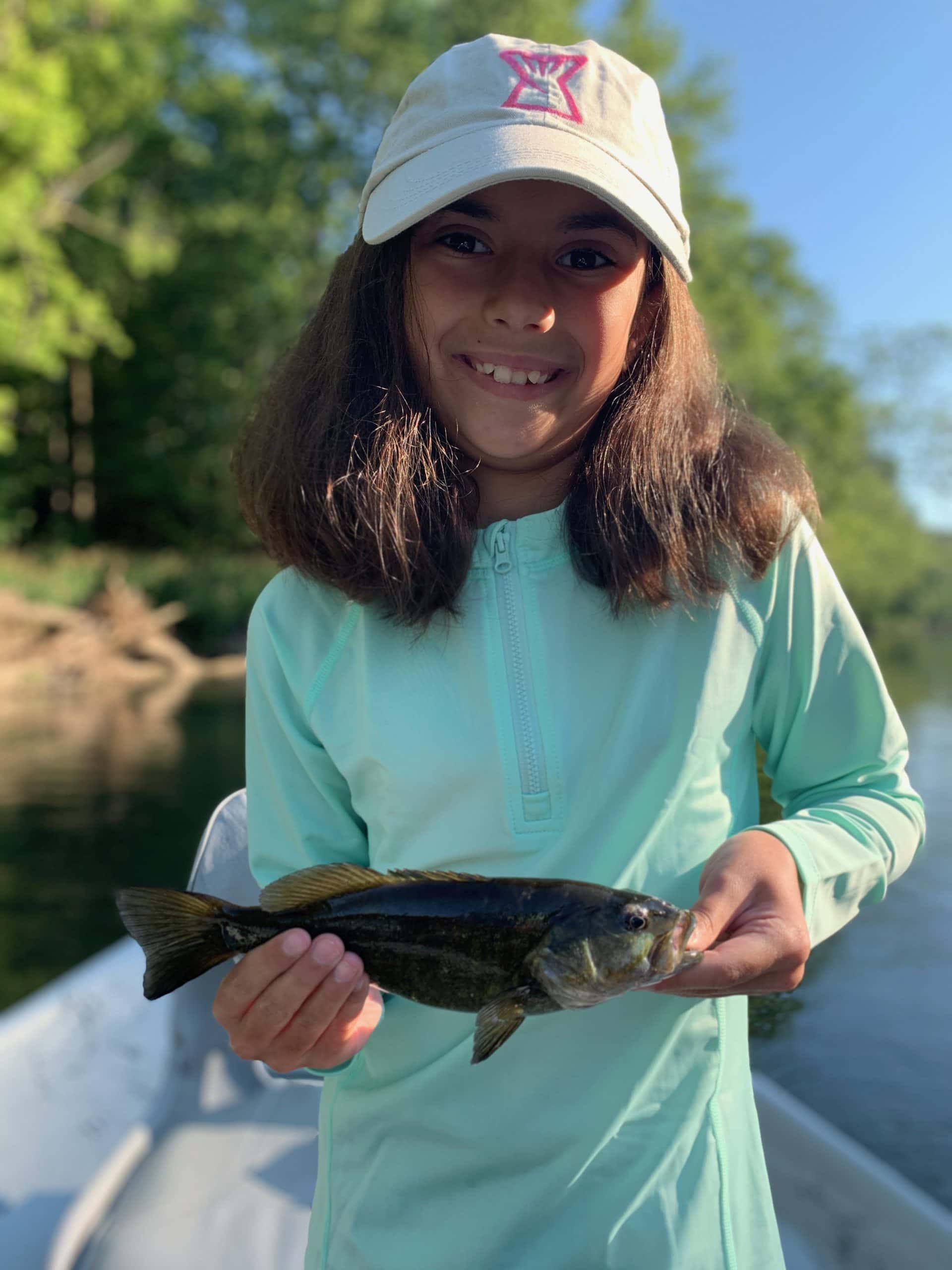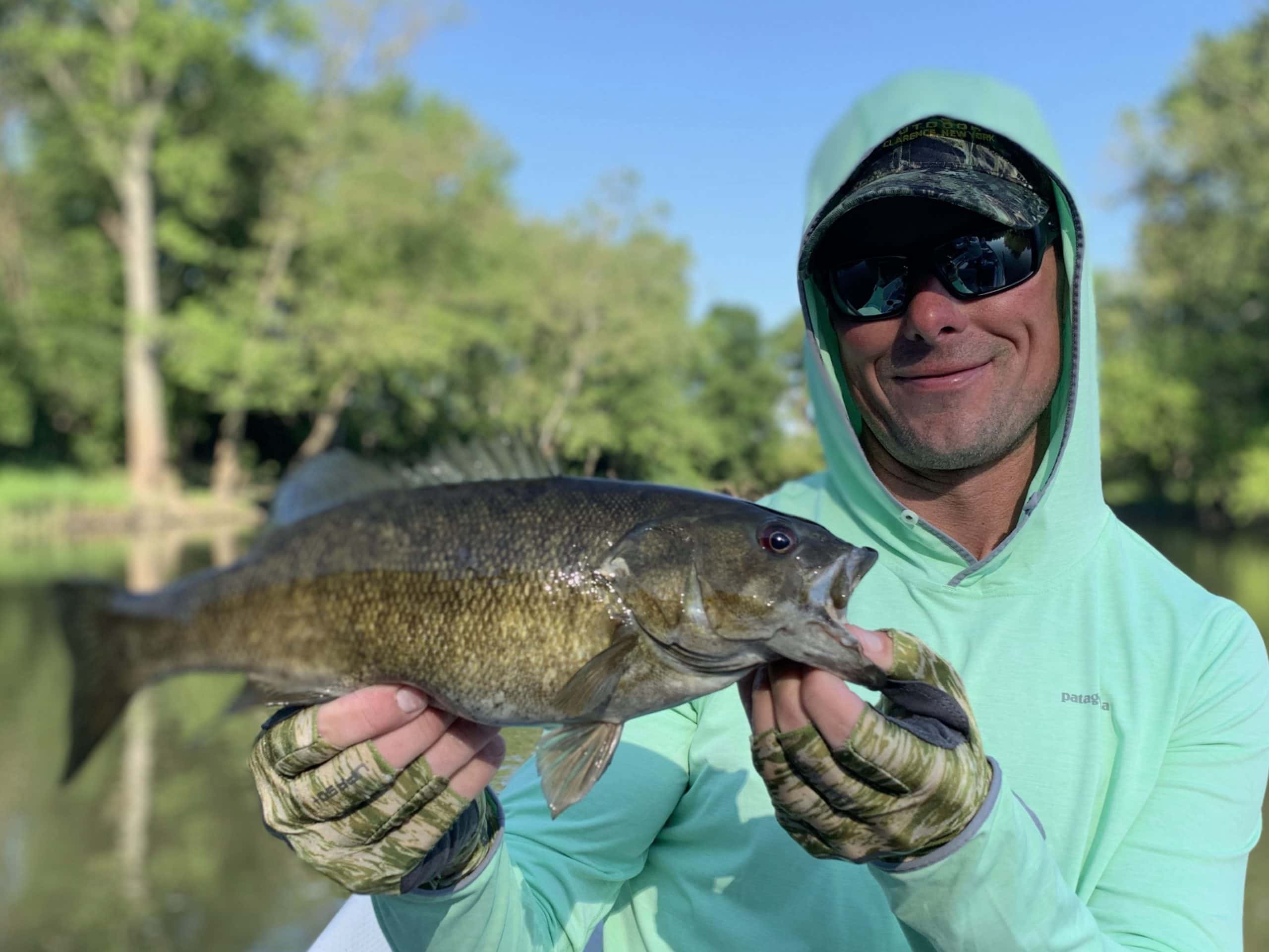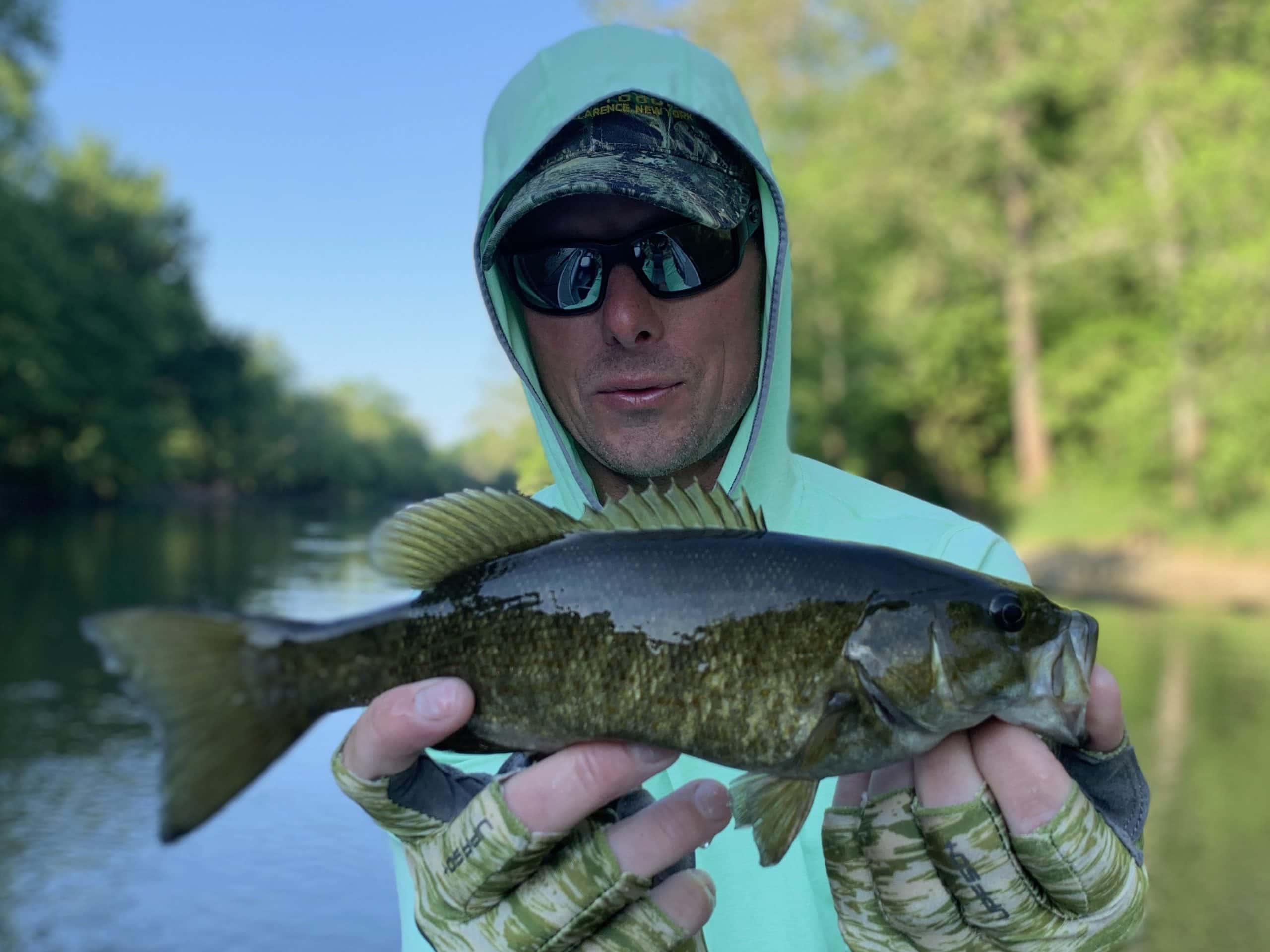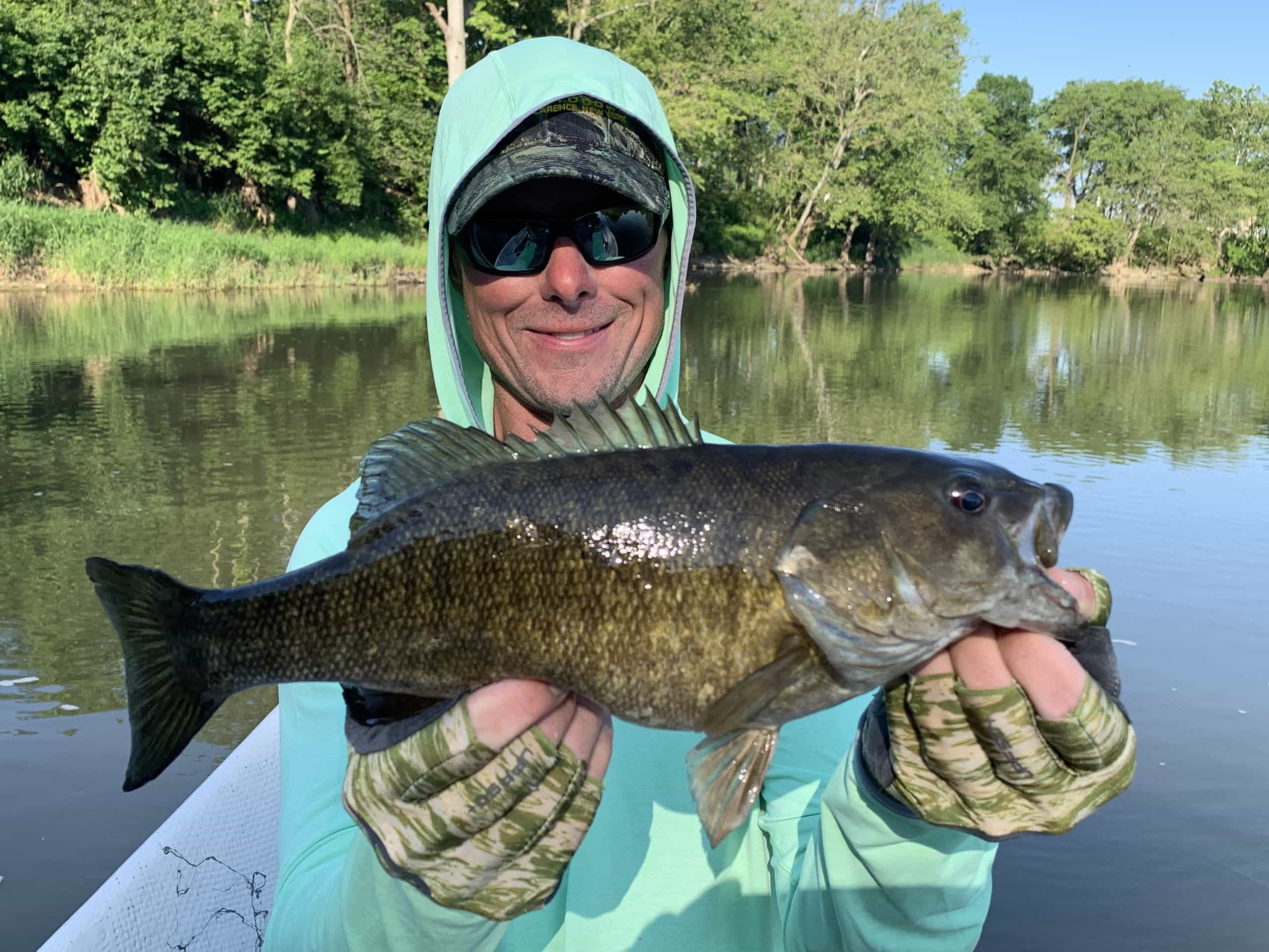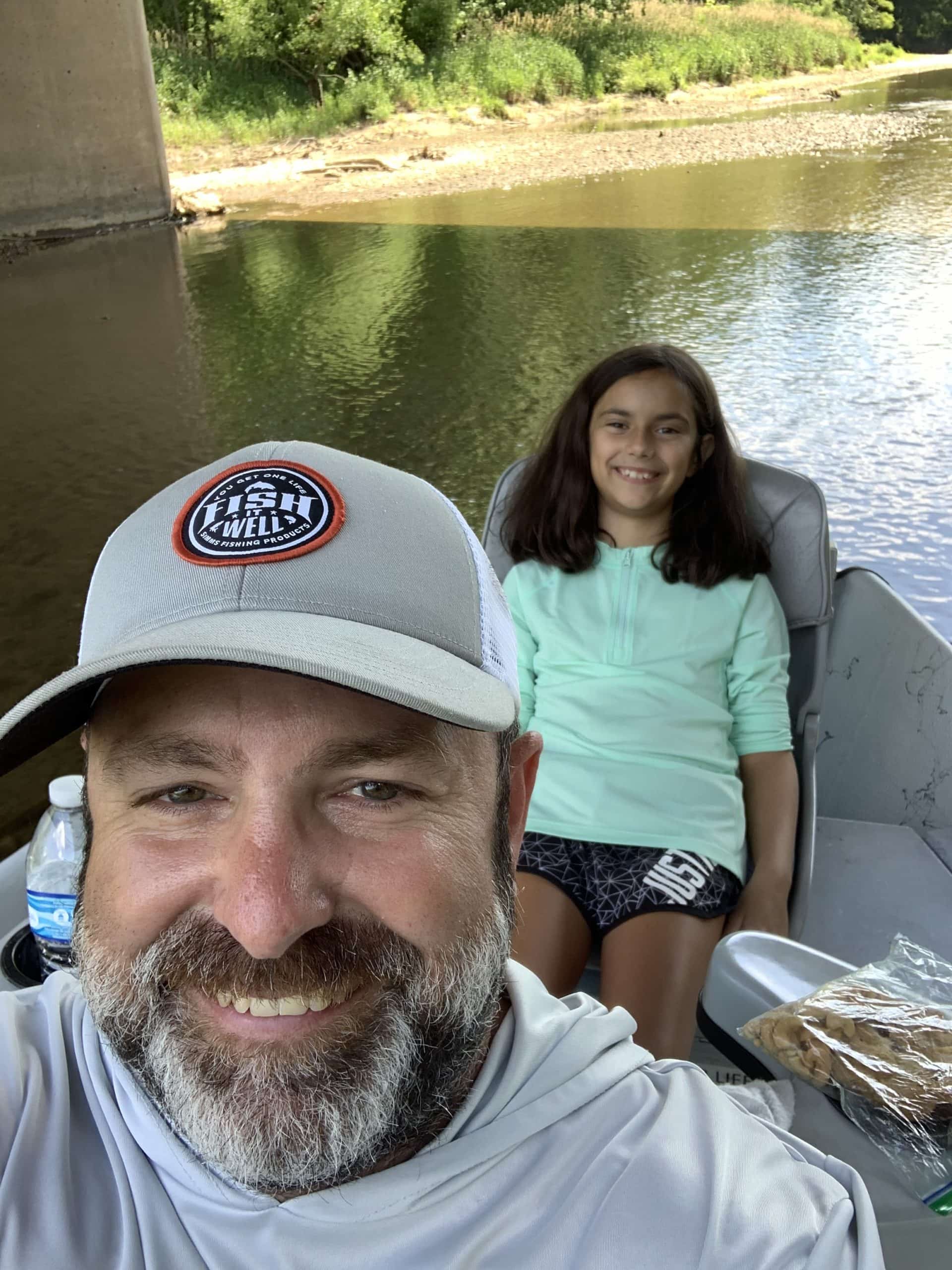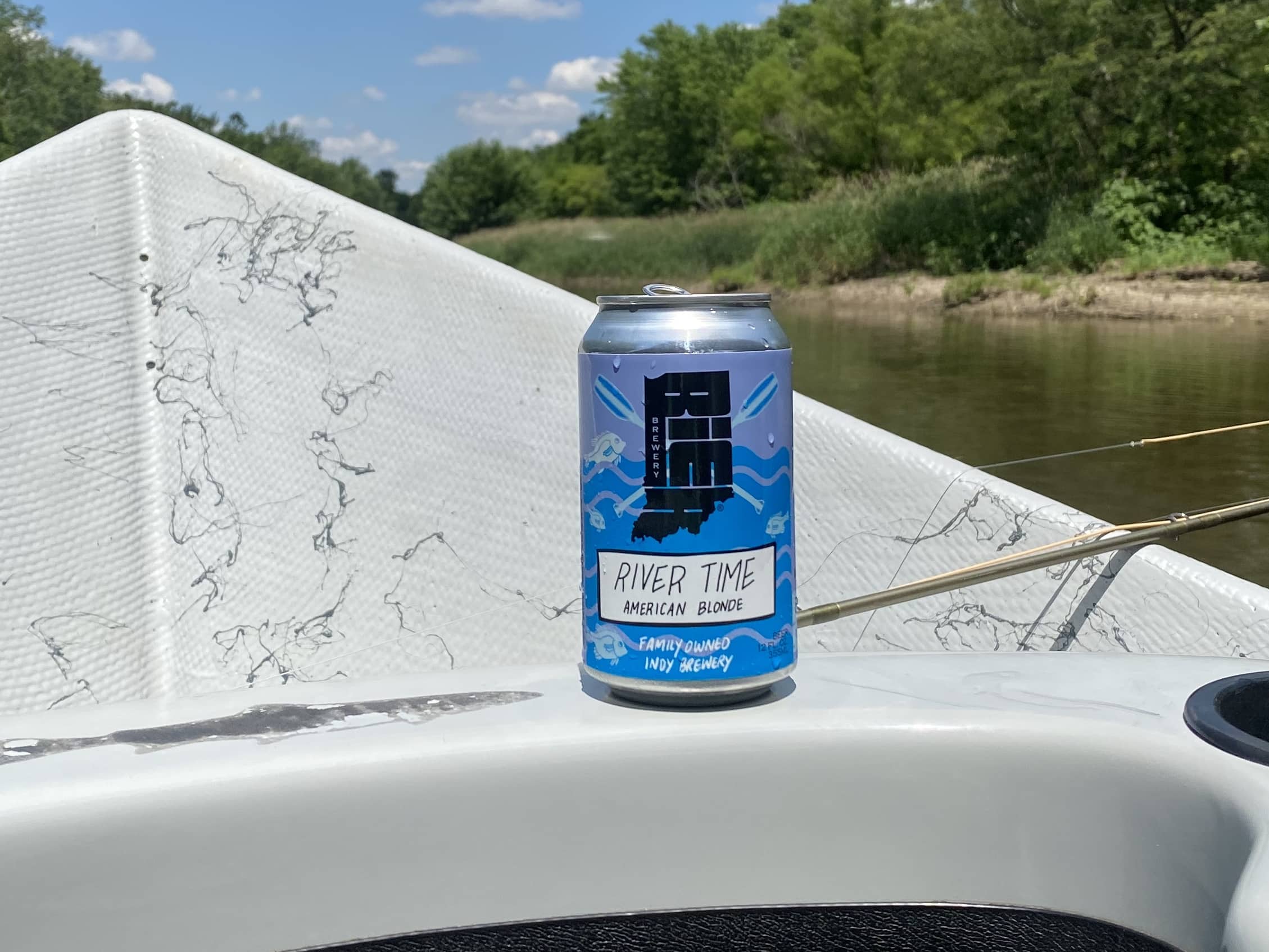 Day 3 – MWA Co. Revisited
Almost 4 years ago, Colton Wright and I featured Midwest Waters Angling Company as part of our "Re-Discover Your Region" video series. They started their guiding service around the same as us and it's been great watching them grow. Any trip through the Midwest had to include a day with these guys.
When I reached out to Mike Allen, he was already booked but he was able to shuffle the deck to get us in. I'm so thankful he was able to make that work – we had an awesome day. Lots of good sized fish and consistent action all day. Plus, Charlotte got to see yet another watercraft in totally different terrain. Mike is the father of a daughter too, so keeping Charlotte engaged was second nature.
It felt great to spend a day with Mike again. Although it had been years since I'd seen him last, we picked up like it was yesterday. I'm sure I'll see the crew again soon. I've been guilting them into making the trip to Buffalo Niagara for years now. Maybe this last trip will be the push they need. Mike – thanks again for getting me on the schedule bro. It was awesome seeing you again. Kurt and Davis – I'm not saying I missed you but…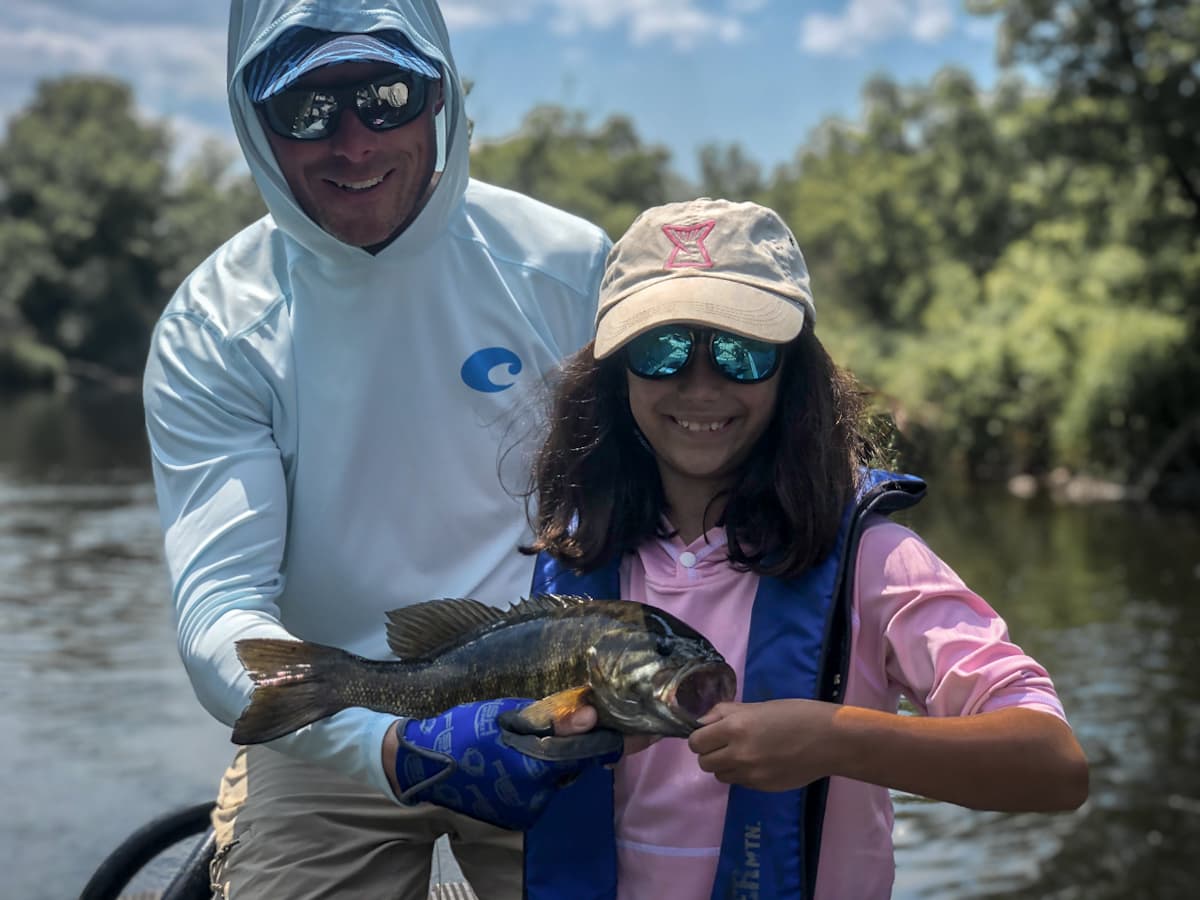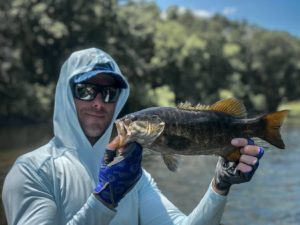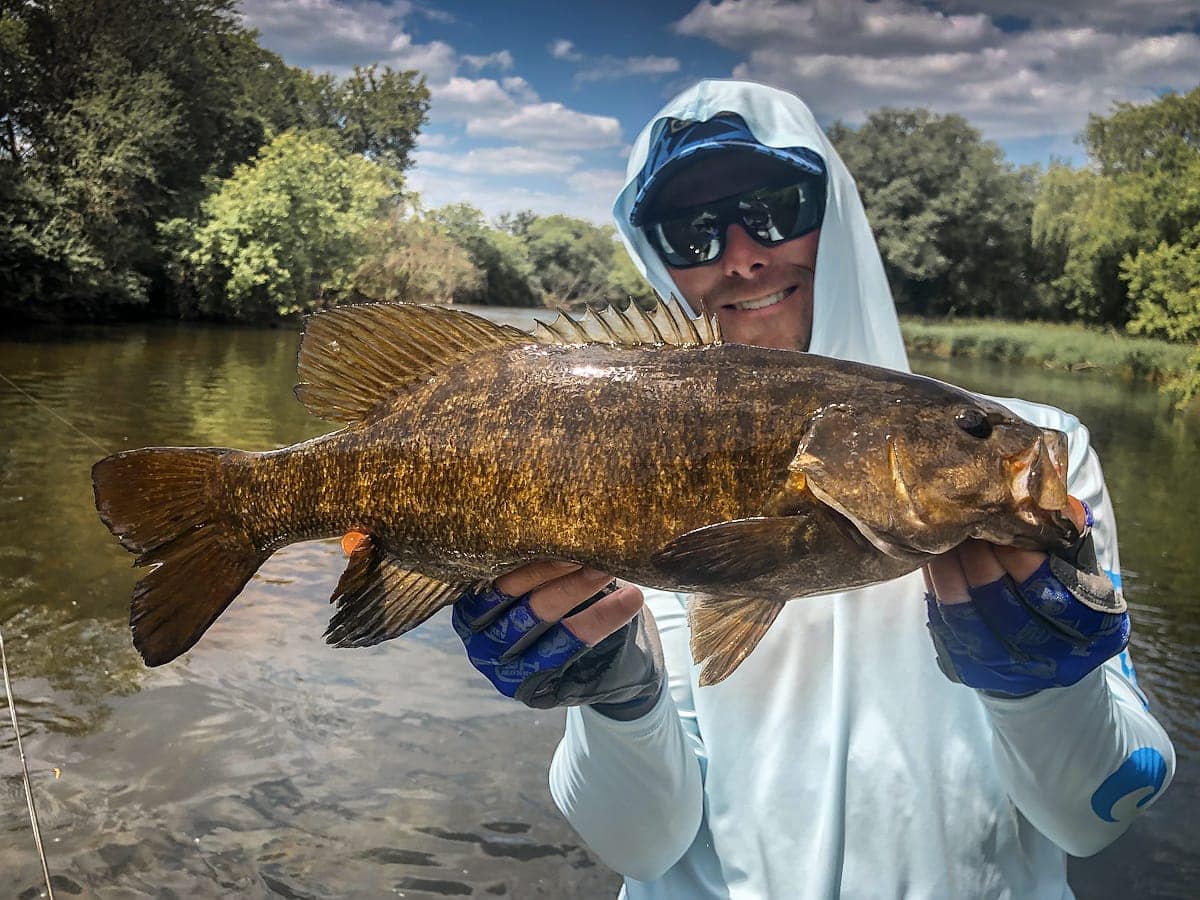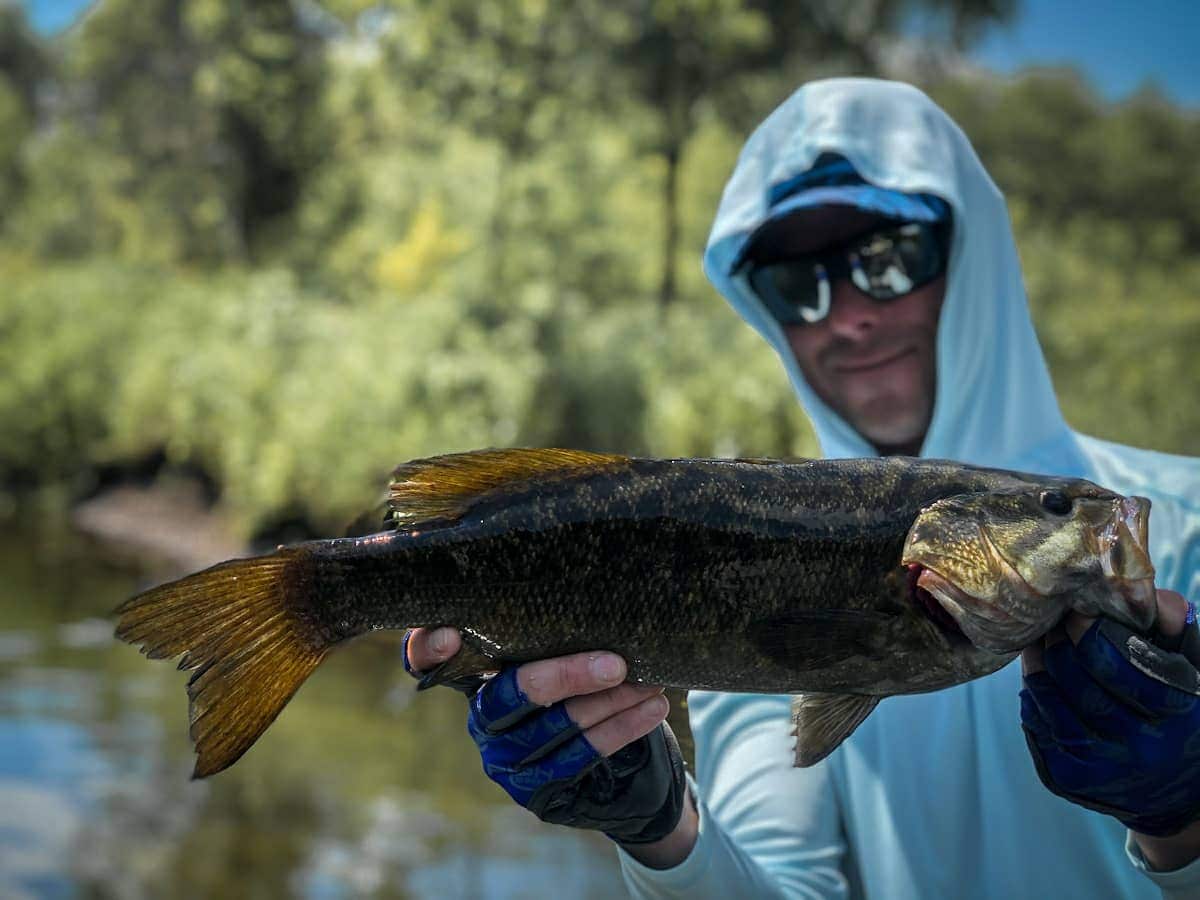 Day 4 – Northwoods Reconnection
Willy…in the fly fishing community, that's a name you need just mention and the response will be unanimously positive. Chris Willen is a long time friend who I've watched become one of the best known guides in the business over the last 10+ years. I love fishing with the guy so it was important for my daughter to meet him.
Catching muskies in the north woods was a fleeting obsession of mine years ago. Now, I'm ambivalent about the species – don't get me wrong they are fun to pursue – but spending time with Chris up there makes the experience for me.  The scenery is beautiful – the vibe is chill – the conversation flows freely. Something good will always come of the angling as long as you put in the work. Hell, that's an important life lesson too.
As per usual, we had a blast…and picked up a north woods slam in the process! The fishing had been unusually slow most of the day but, as mentioned above, you just need to stick with it and good things will come. I'm so happy my daughter got to learn that lesson with her own eyes – not just an anecdote from dad. Thanks for getting us on the schedule, Chris! See you in the winter.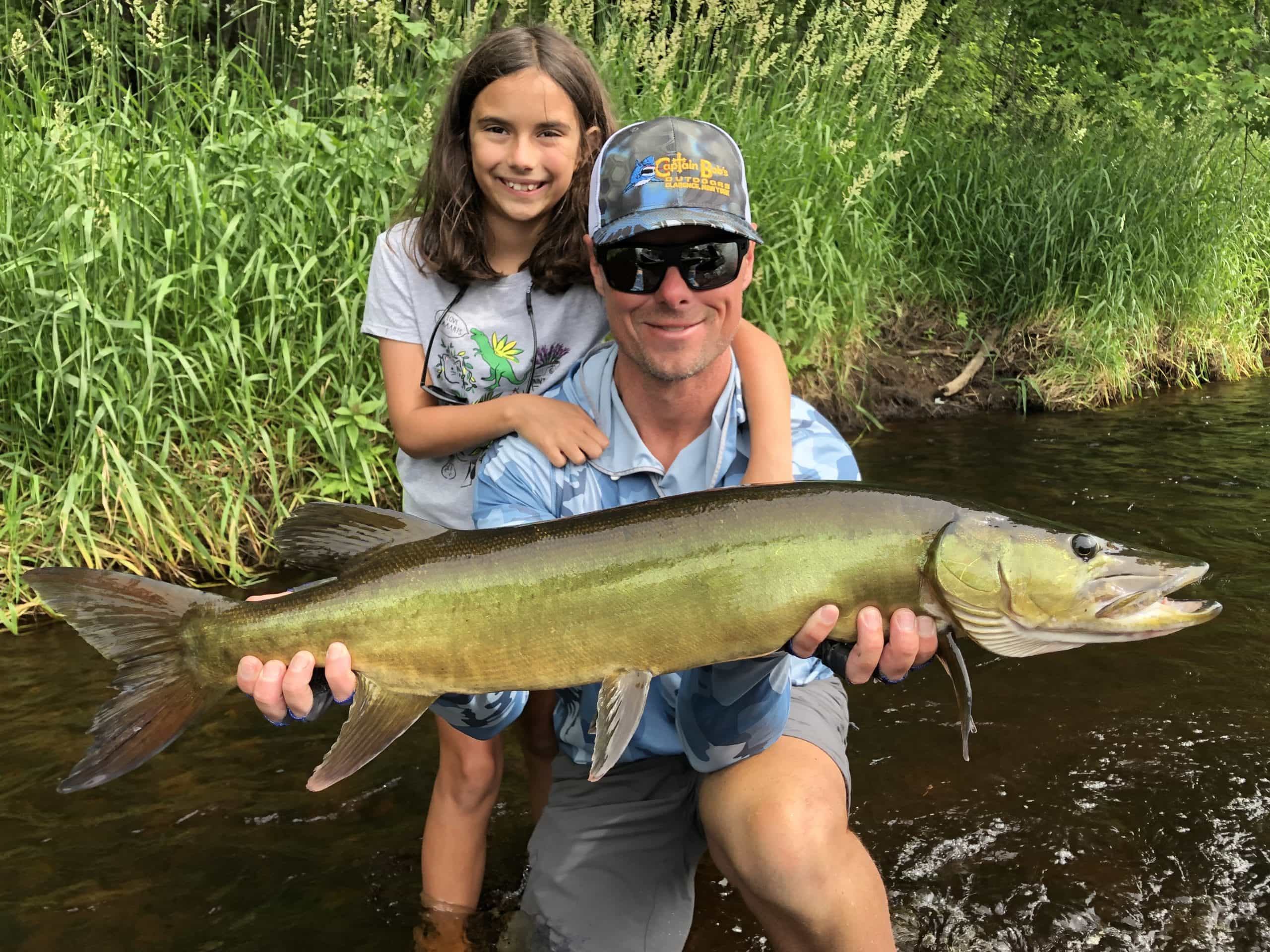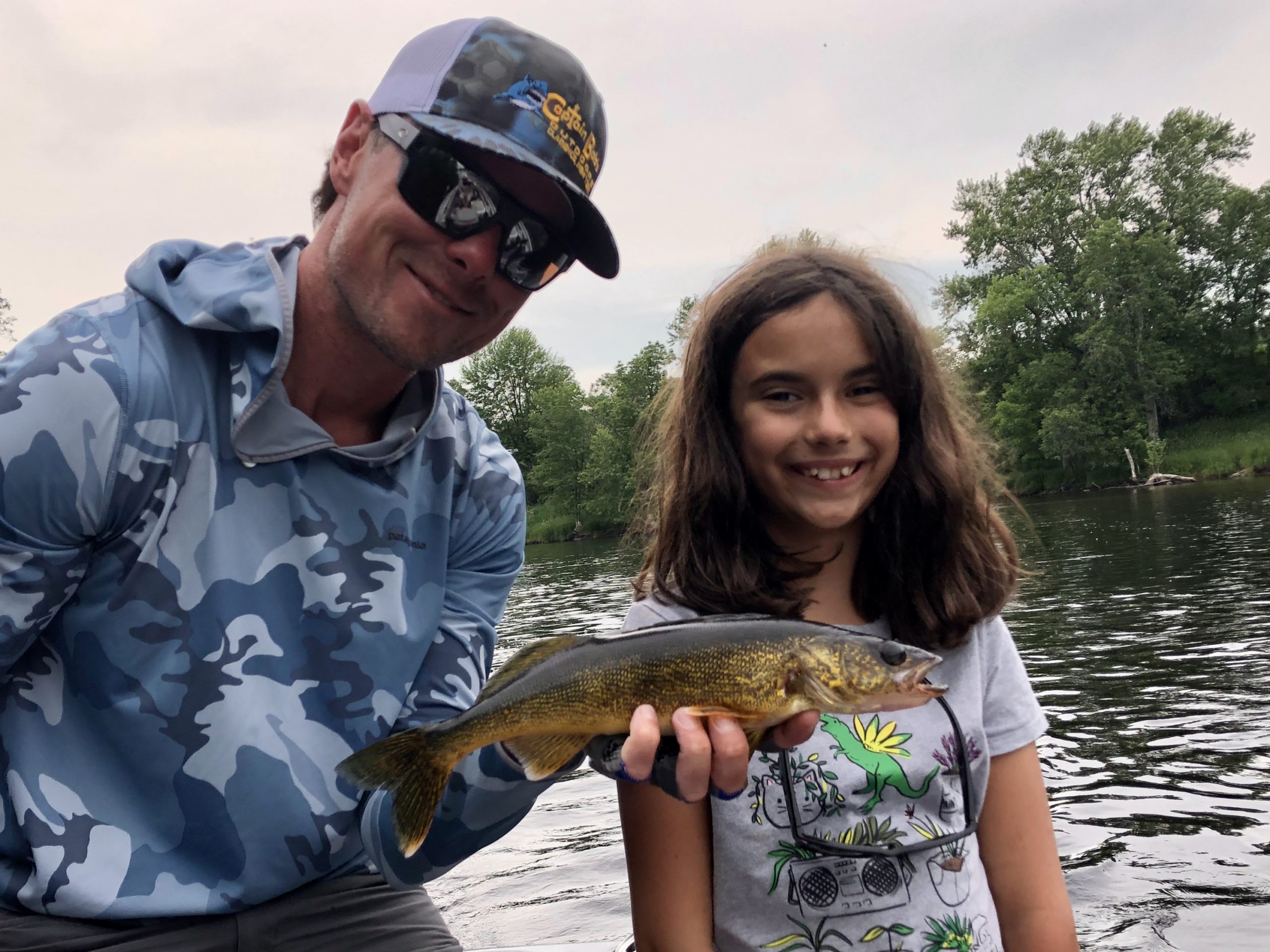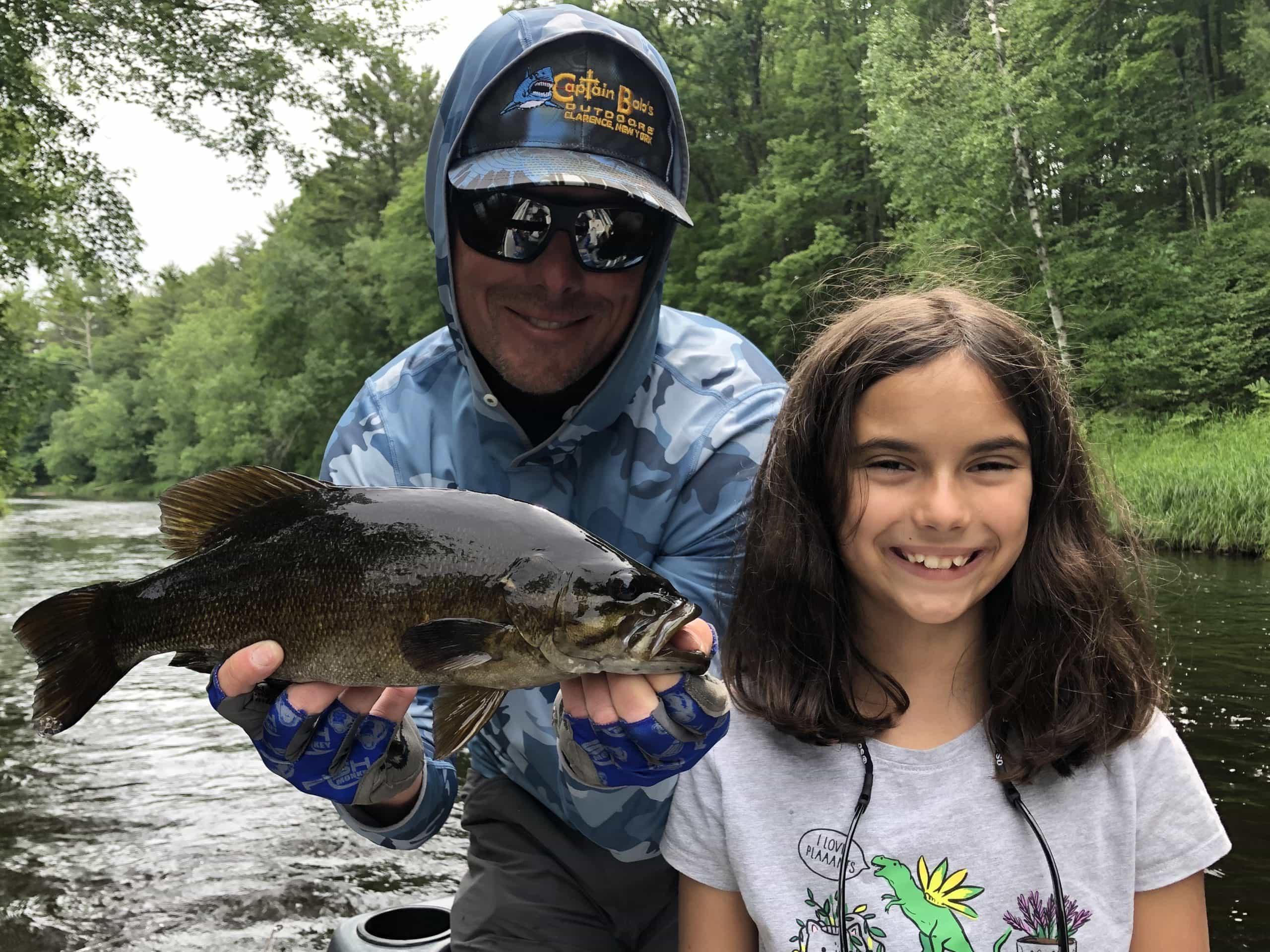 General Observation About my Colleagues in this Business
Us guides put a lot of pressure on ourselves to show our clients a good time on the water. It's because we care – about your experience and about your perception of the fishery we hold dear. No matter what you say, you won't be able to snuff that out. We may be able to suppress it for a moment but it'll come back up.
I mention this because from my perspective as a client on these 4 days, I tried everything to put my bros' minds at ease – to little avail. I know what all these fisheries are capable of, I'm a guide too, and my daughter has no frame of reference so it's all gravy.  It should be an easy going time, right? And it is…on the surface…but the pressure bubbled up in small doses with all these guys.
That caring runs deep in all of us guides – well – at least I hope it does if you've decided to make this a profession. I suspect the presence of that pressure, that deep caring, is why all 4 days yielded something special. The fishing wasn't anything spectacular but the experience was. It's because all of these guys truly gave a shit about my daughter and I and what I was trying to accomplish for the both of us. I can't thank them enough.
Conclusion
Only time will tell if this trip had the desired effect on my daughter. The guides and others I told about this trip have told me she'll remember it forever – I hope so. She never complained – not once – and genuinely seemed to just coast and take it all in.
Inevitably, there was a 45 minute window every day where she became extremely talkative/dominated the conversation – which was refreshing and always comical. Every guide played right into it – many laughs went around. Just like my wife – she didn't care if she caught fish. She seemed happy just to be out there.
Dads – this trip was super easy and took only 5 days. We never drove more than 4.5 hours (less on most days). No matter where you live, I'm sure there is an itinerary you can come up with that'll have the same effect – you just need to put in a little time to figure it out. Your kids deserve it – and so do you.