It's officially summer according to the calendars and how the earth spins around the sun.  Long days, short nights, great weather, and plenty of opportunity to fish.  It's time to embrace the fact that summer is here.  However, don't get into the summer lull and forget how fleeting our summers around here can be.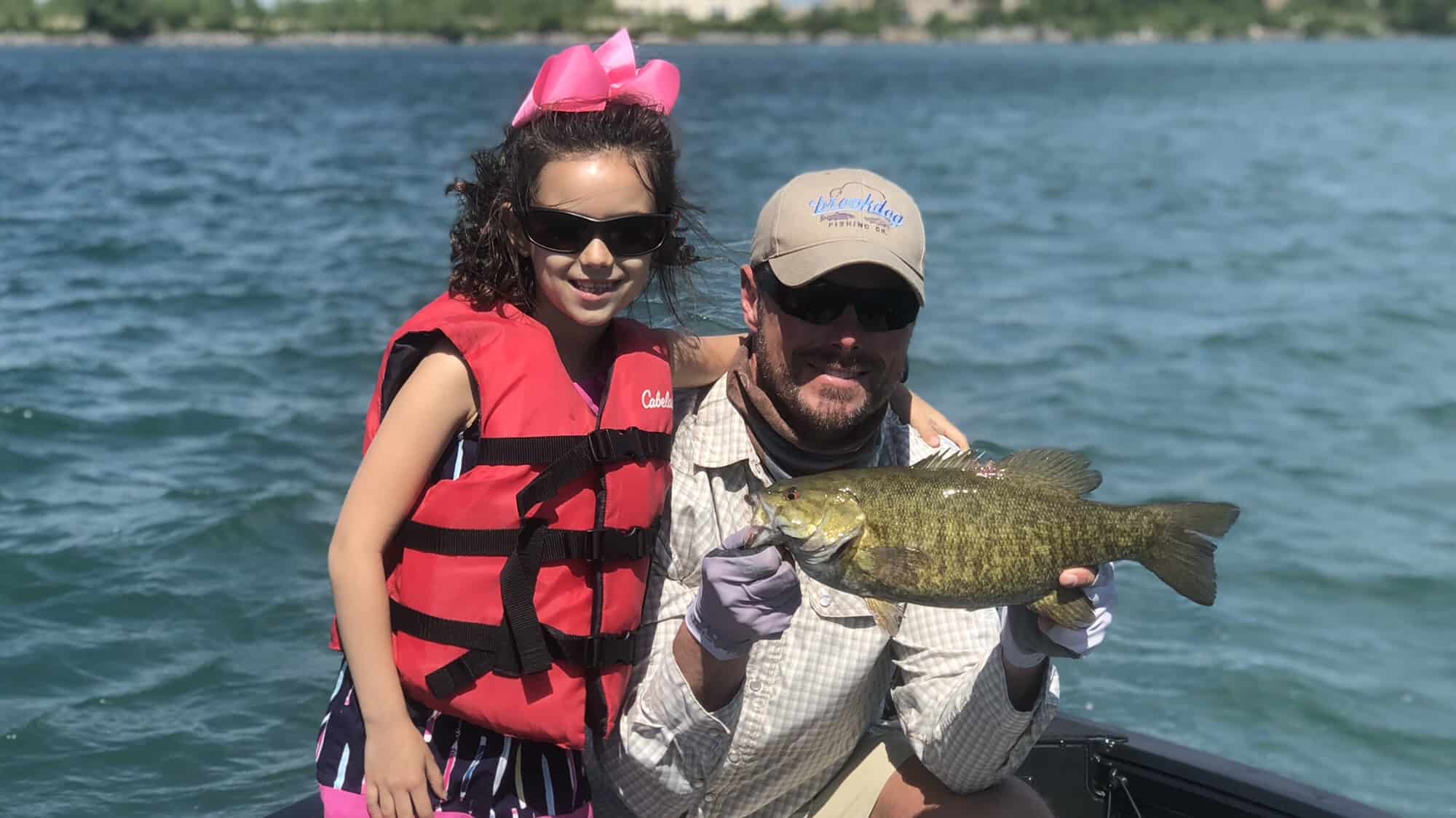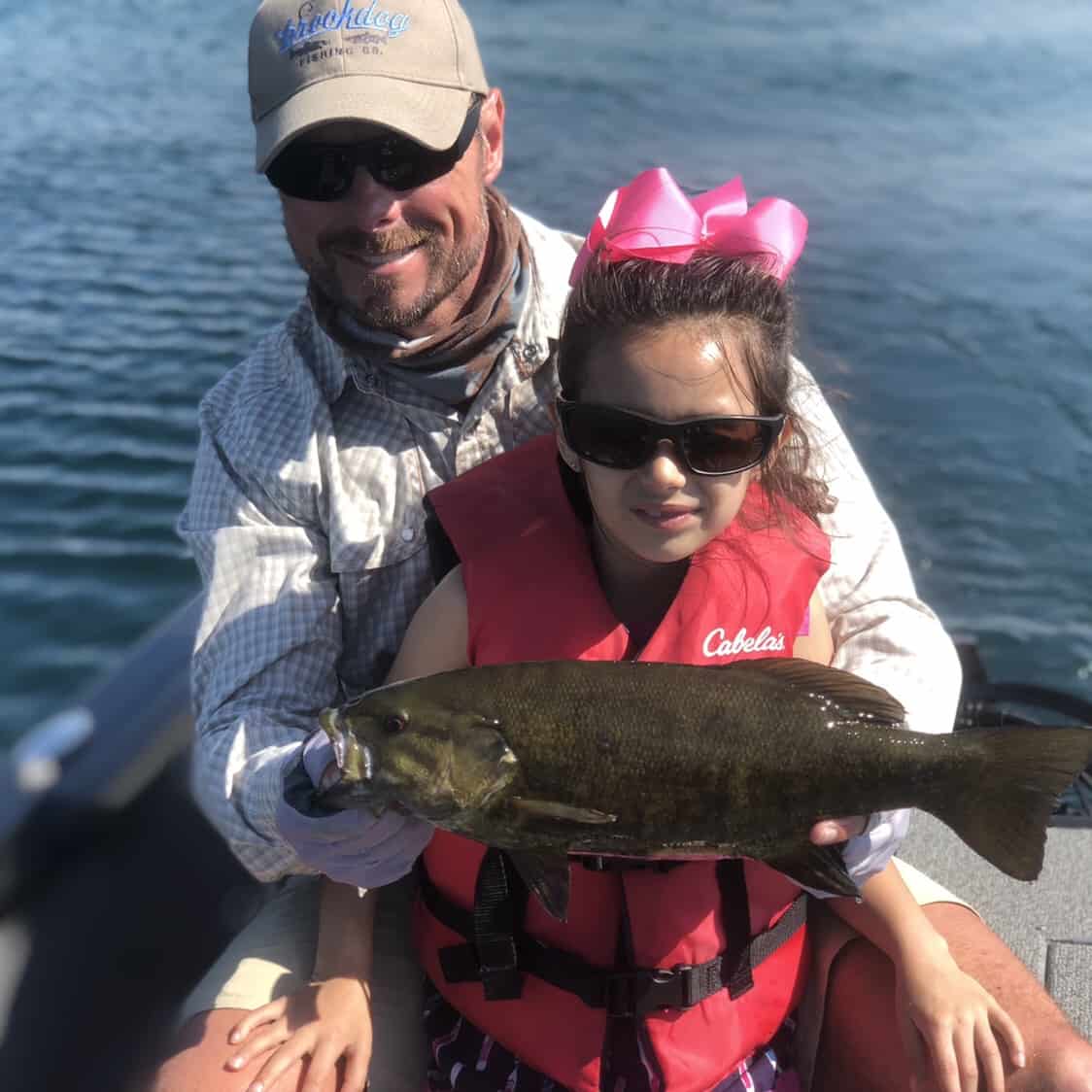 The Summer Lull – Avoid it
The summer lull is something that can affect all of us that live around the Great Lakes.  It affects everyone – not just anglers.  What is it?  The summer lull is what happens when you get comfortable with being comfortable.  Many of us that live around the Great Lakes take for granted that the summer is a fleeting season. 
–          June is spent getting used to the fact that summer is here and it's a great time to get outside. 
–          July is spent making plans for the weekends and trying to enjoy them as much as possible. 
–          Then August hits – it stays warm and sticky – and people have the audacity to complain how hot it is when only a few months back they were making the opposite complaint. 
–          Suddenly September shows up.  The kids go back to school.  A few of the days end up being a bit chilly, and BAM!  You realize that fall and winter is coming and there were quite a few things you wish you would've done over the summer that you just didn't get around to.
How do you avoid the summer lull?  Make plans – starting now.  Yeah, I recognize that I'm a bit extreme compared to the average person – I have plans for fishing trips and vacations through April '19.  However, if you don't plan at least a season in advance in our neck of the woods, you'll miss out on some awesome opportunities to get outside and have fun.  As a fishing guide, you know what I'm going to recommend as an activity.
Summer Fishing in Buffalo Niagara
The video below does a good job showing you what it's like.  What the viewer doesn't really get to absorb is the experience itself.  Here are some of the tangible and intangible aspects of summer fishing around here:
–          You'll get to see incredible sunrises
–          Fishing is consistent throughout the morning so there will be few dull moments
–          The fishing is also not all that taxing – just hold on to the rod and enjoy the view.  The bite will come.    
–          It's a perfect family activity – the kids will catch the biggest fish of their life.  Couples will enjoy a unique experience.  Bottom line – it's a unique bonding experience and you'll make memories that will last a life time. 
–          The beauty of getting out there to fish in the summer is that you'll still have 8 more hours of daylight to do something else.  When you get on the water at dawn and catch a bunch of fish – you're usually off the water about 6-8 hours later.  That's 2:00PM at the latest.  Plenty of time left to do something else and even sneak in a nap before doing something else that evening. 
Give us a Call – We're one Remedy to the Summer Lull
We've had a great season thus far and the summer is looking promising.  We've booked many more trips this year than years past.  July will be a banner month for us but there is still some openings if you want to get out there.  August is looking a little barren – we have plenty of openings.  That's the month that the summer lull really kicks in.  Make plan now – we look forward to making memories with you!
Observations from the Water (20180617 – 20180623)
The summer pattern for fishing here in Buffalo Niagara isn't quite "settled" yet.  We've been finding more and more fish in the Niagara River and around structure in Lake Erie and less and less fish around the harbor.  In other words, moving around and trying different techniques in different areas has been key.
Last week was awesome.  Not necessarily because the fishing was on fire (we caught good numbers) but because the weather was…strange.  The wind kept shifting and rain showed up a few times.  Early in the week, Lake Erie was rolling with big waves due to a strong west wind.  This forced us to stay on the Niagara River and to fish in spots we don't normally fish.  Surprisingly, we found fish nearly everywhere we explored.  Nothing huge in size in numbers but consistent enough to keep things engaging throughout the day. 
We also had the pleasure of hosting Jeremy Walker and Tyler Breen of Backcountry Traditions.  They were in town to feature summer fishing in Buffalo Niagara for a future episode of a TV show that will launch next year.  I'll let the pictures tell how it went.  Look these guys up on social media and start following – big things are coming in their future.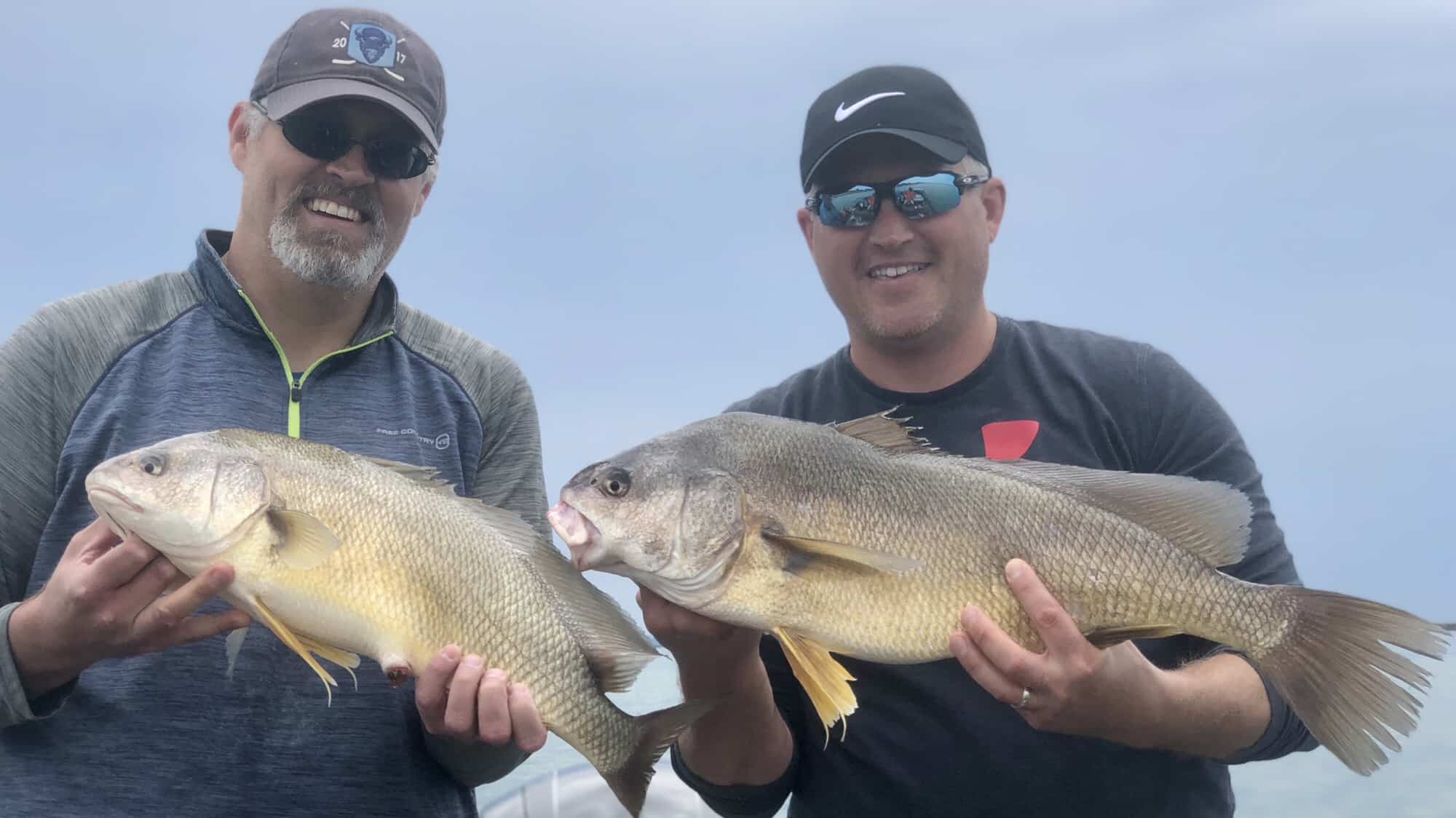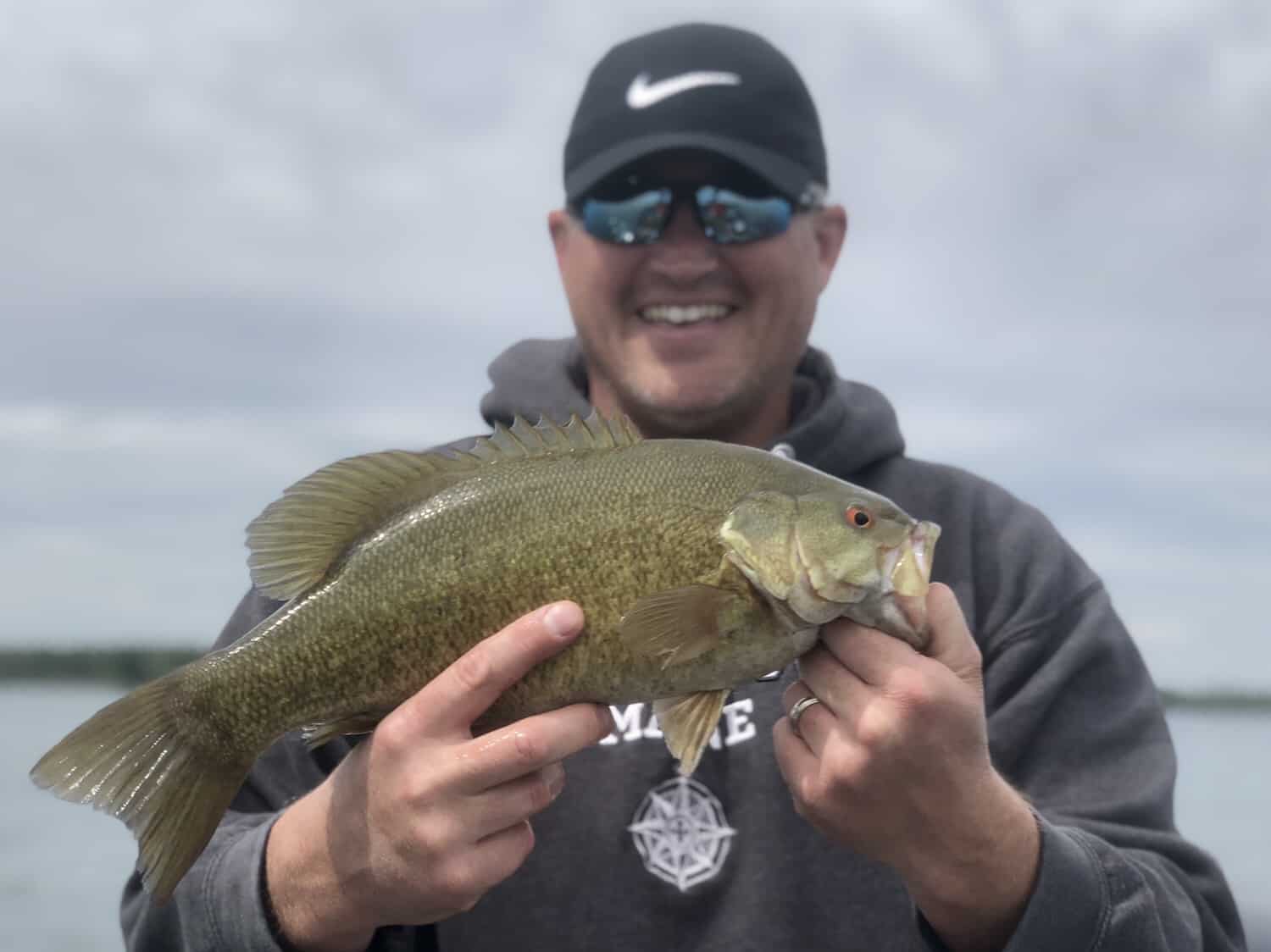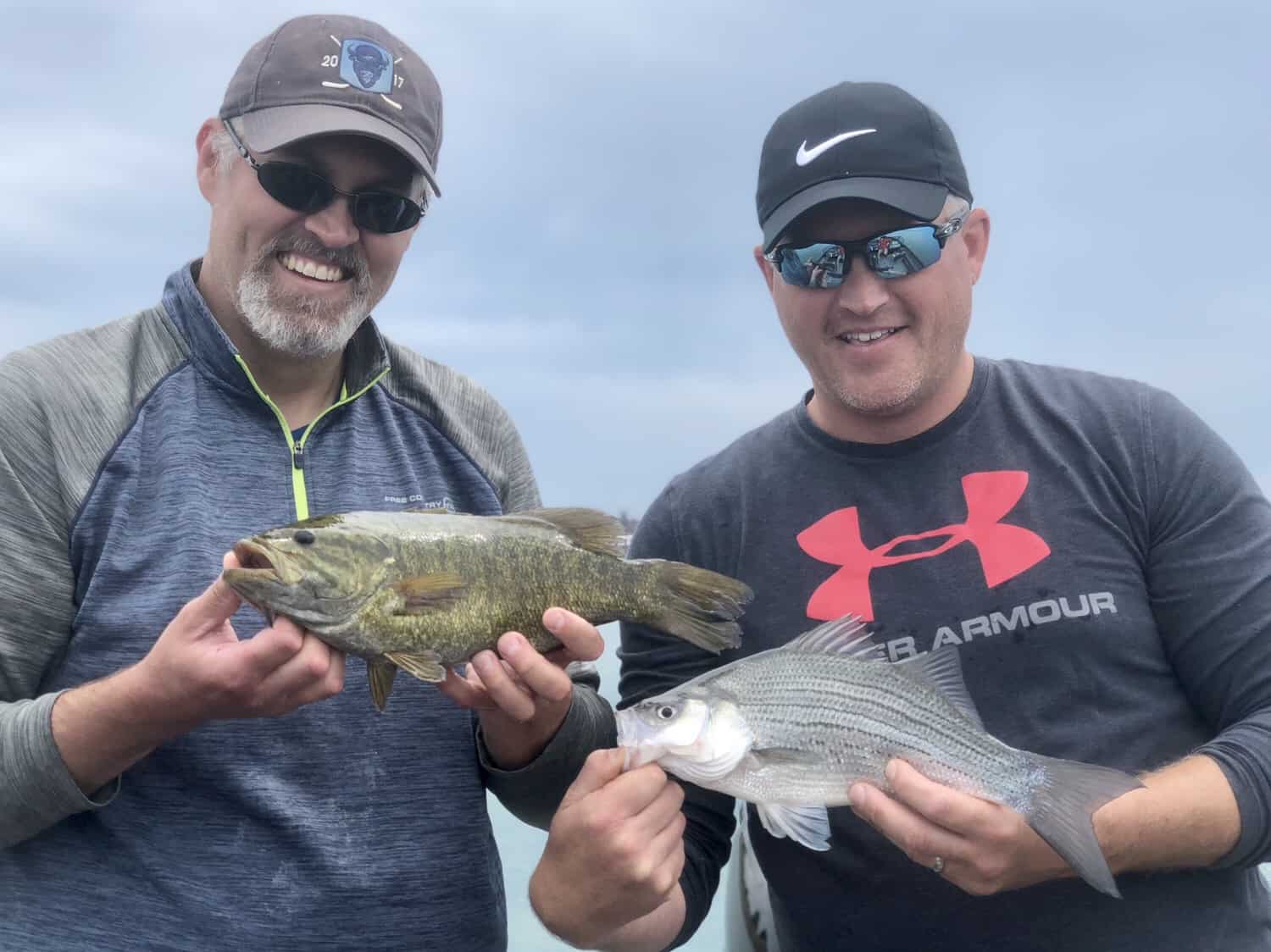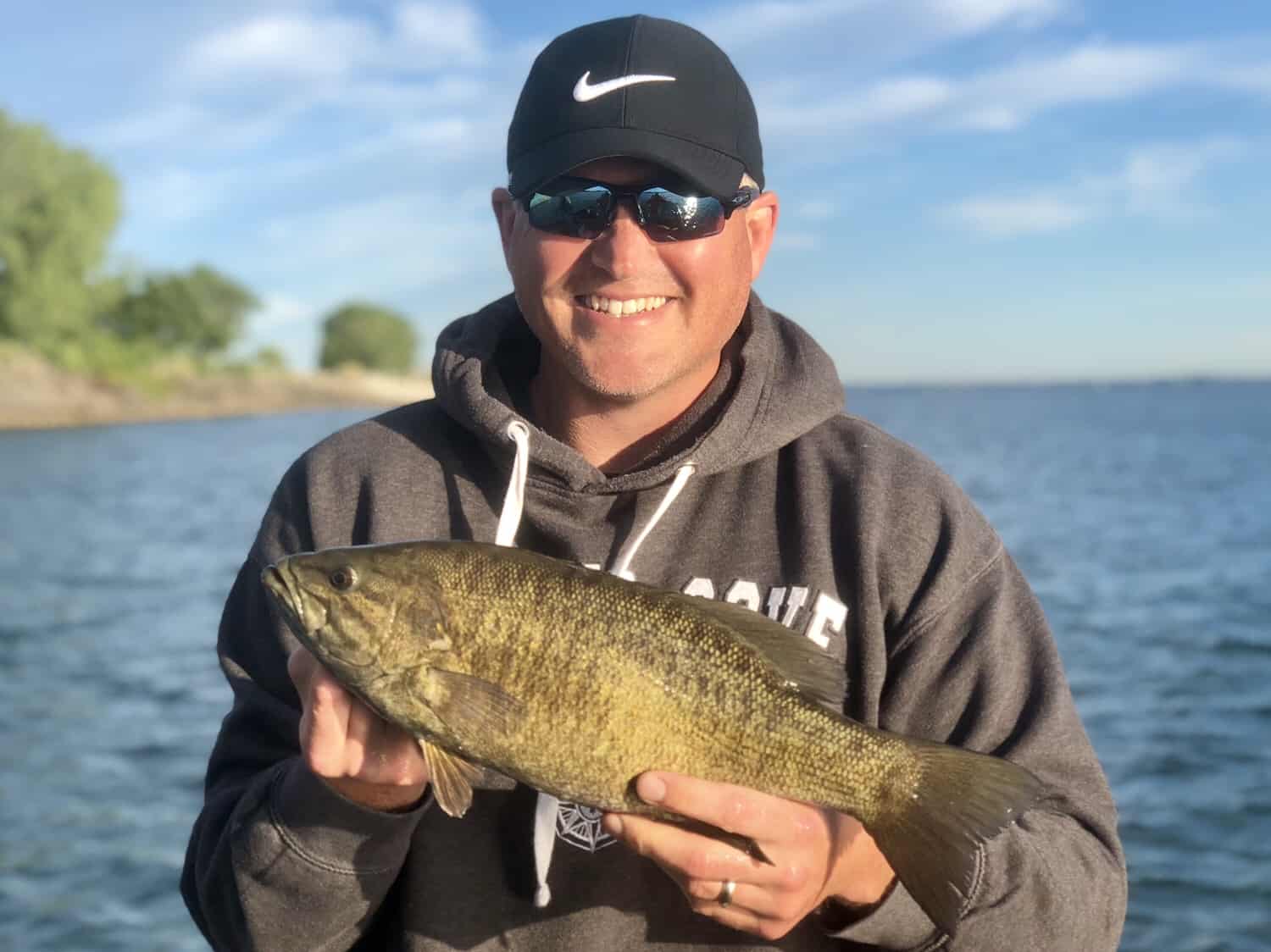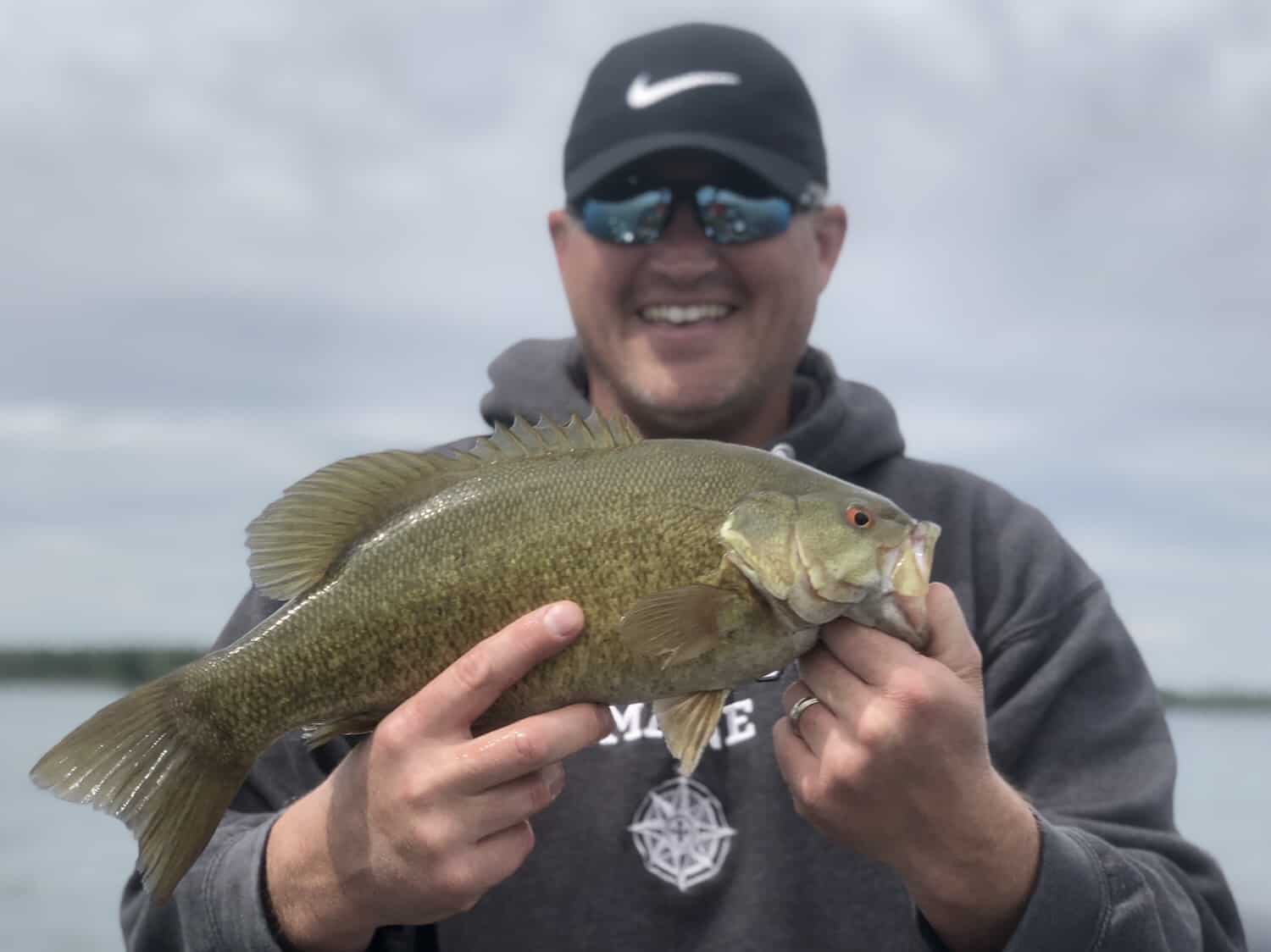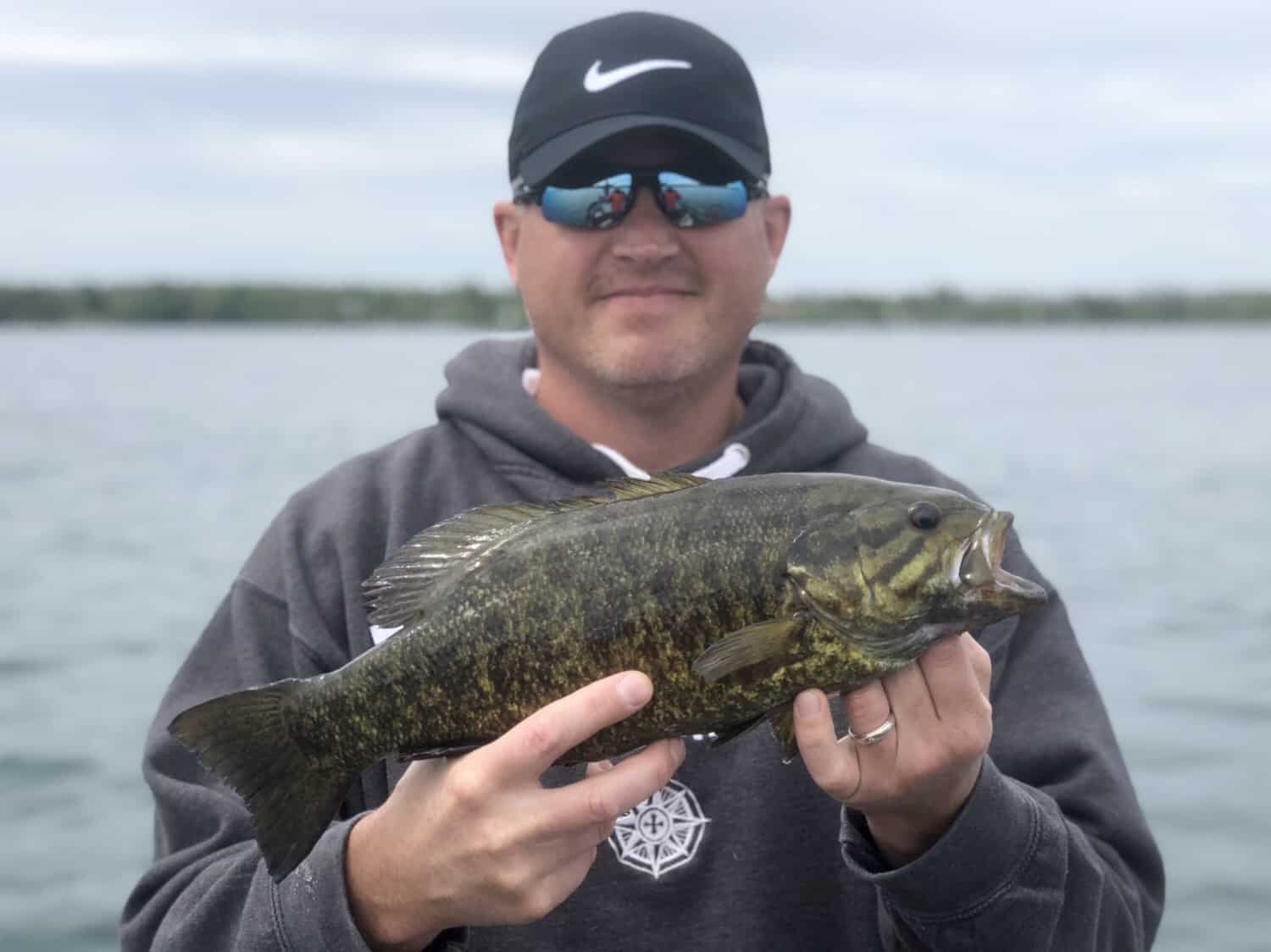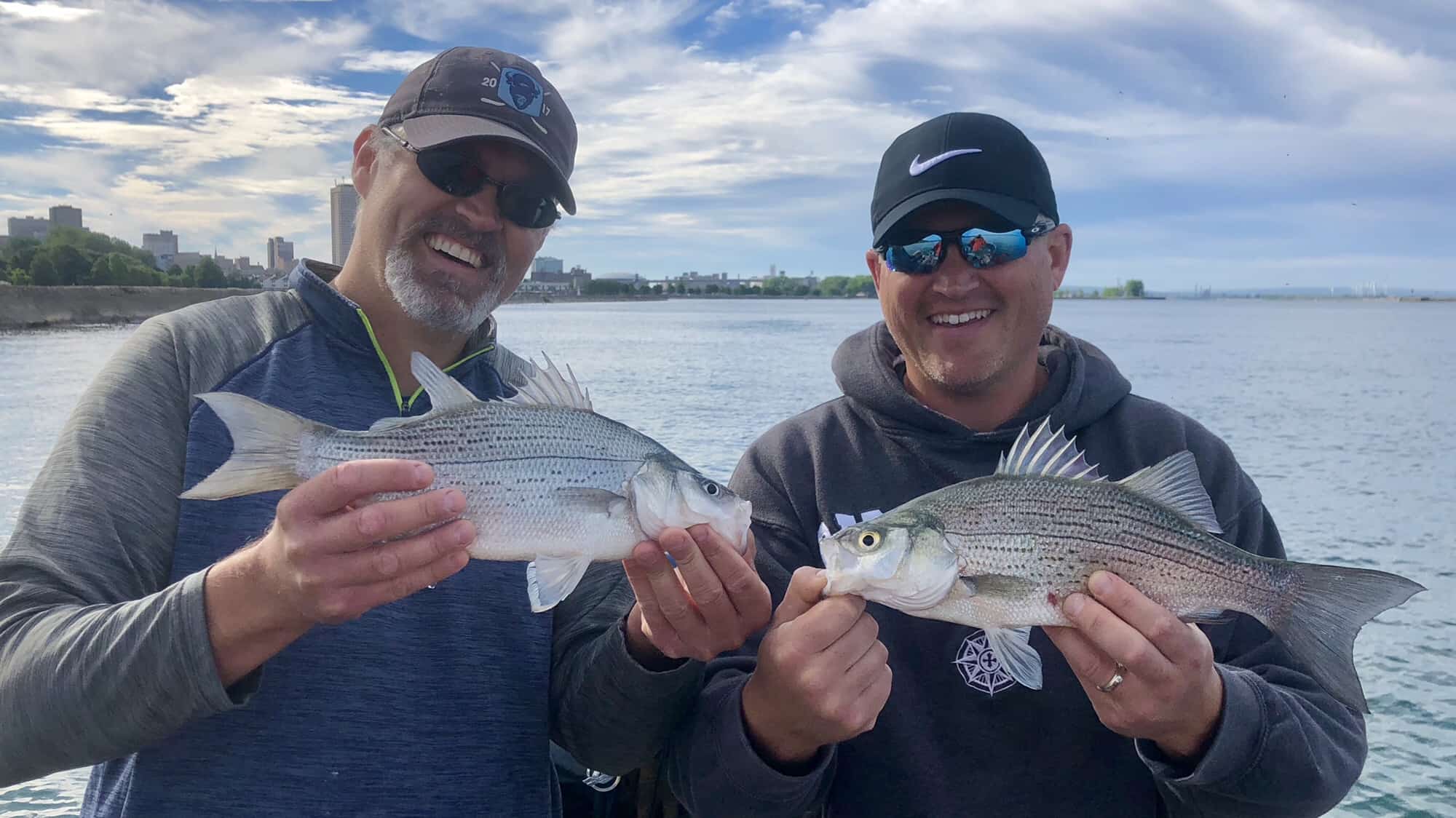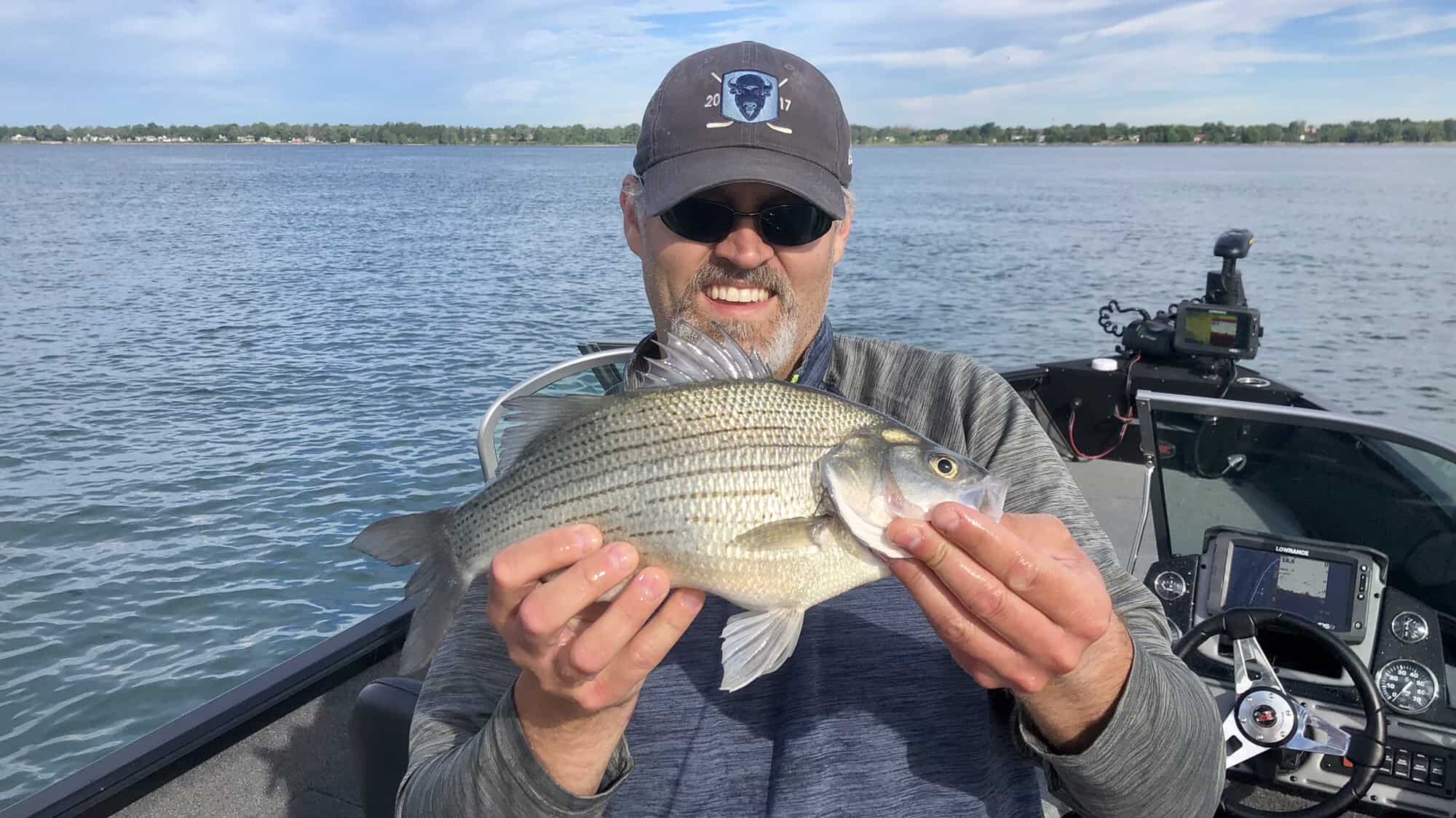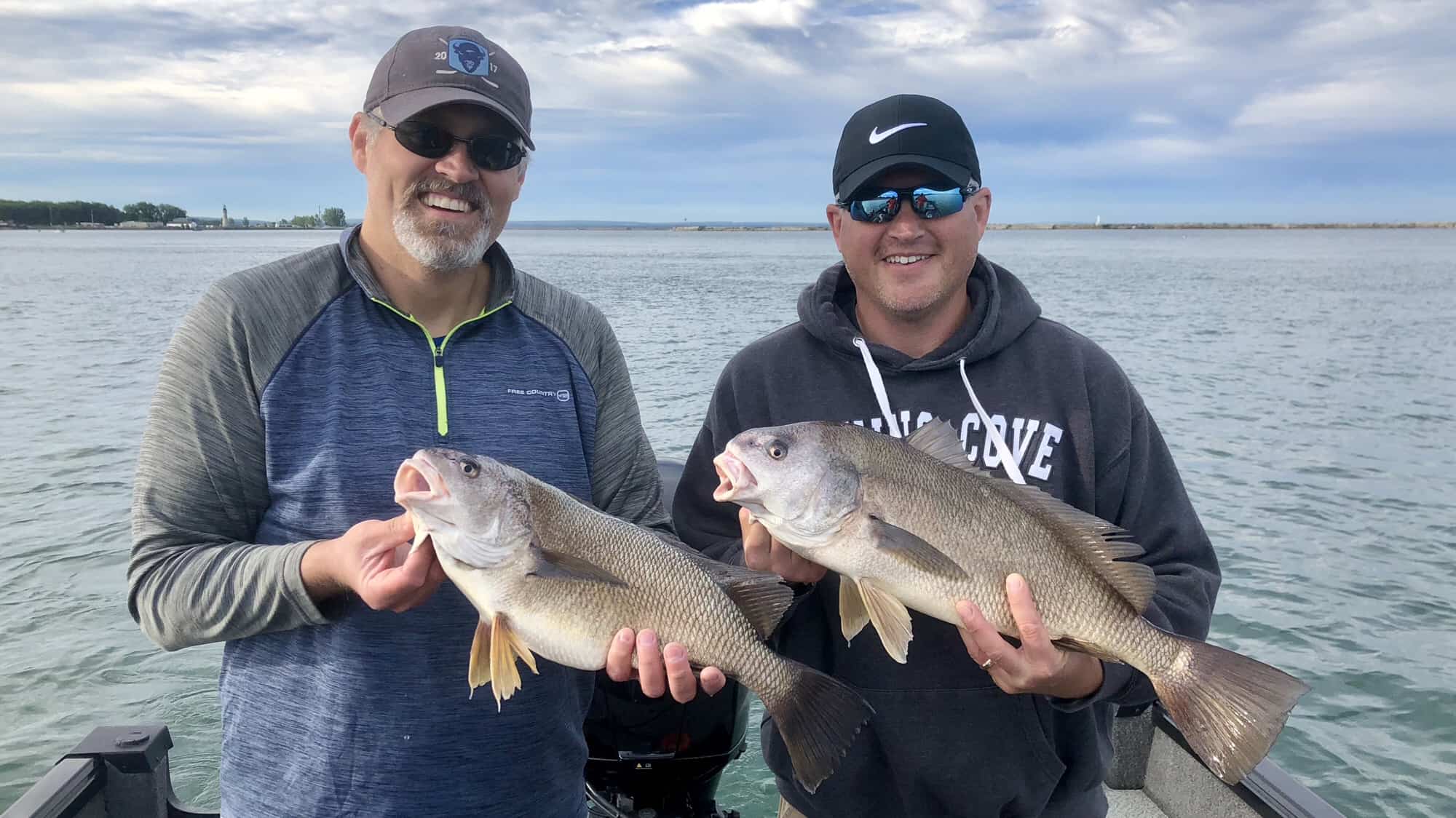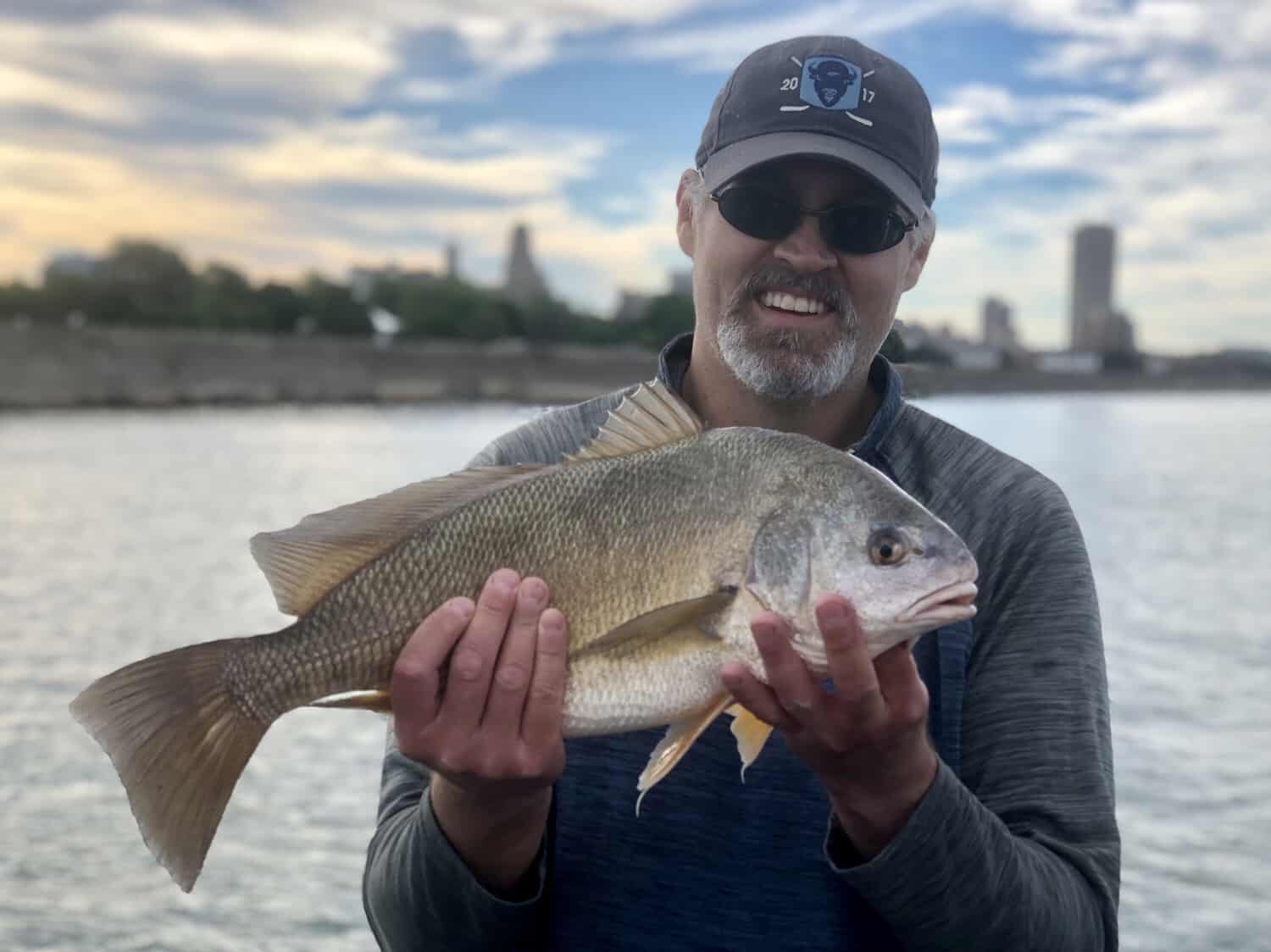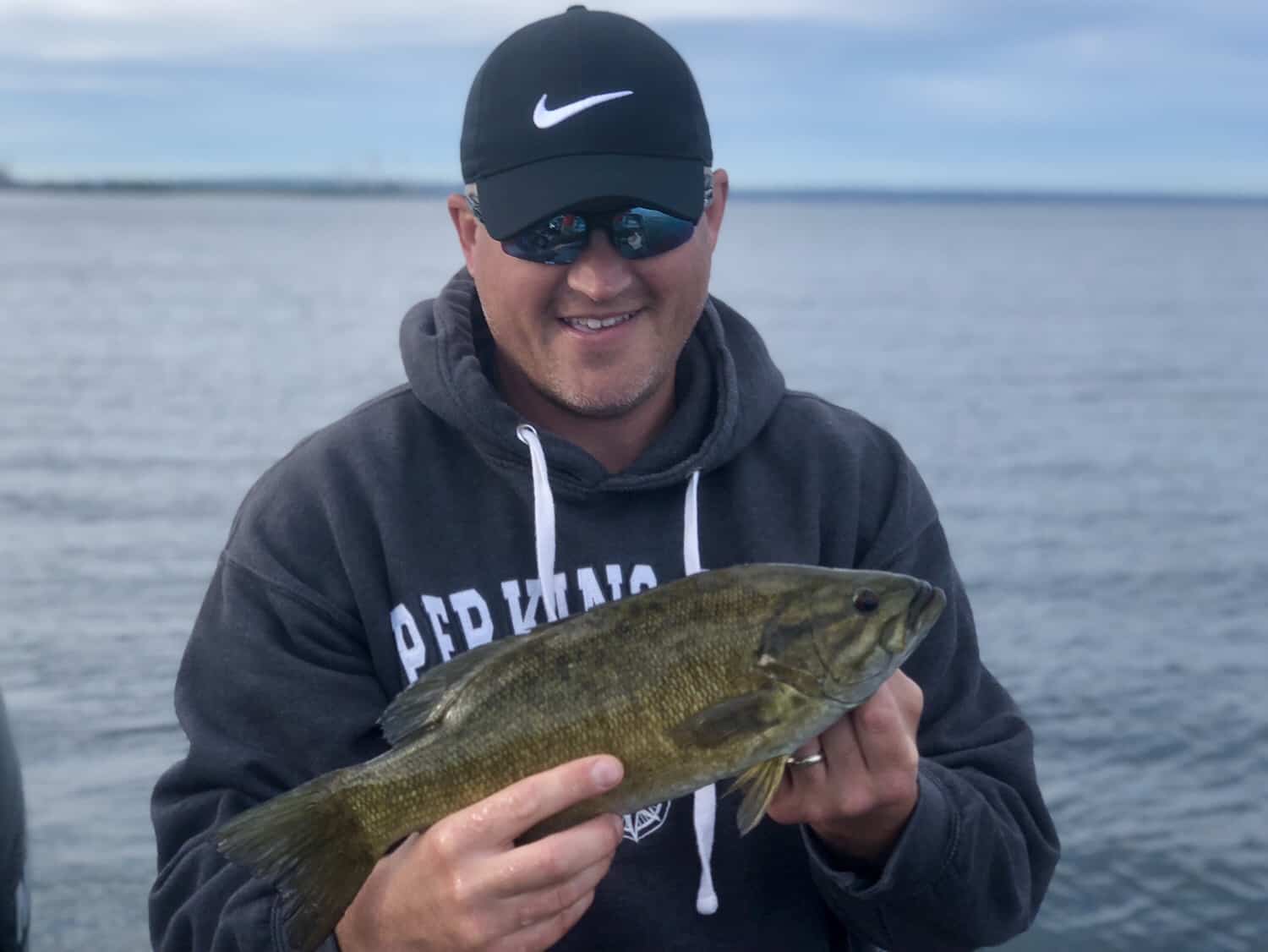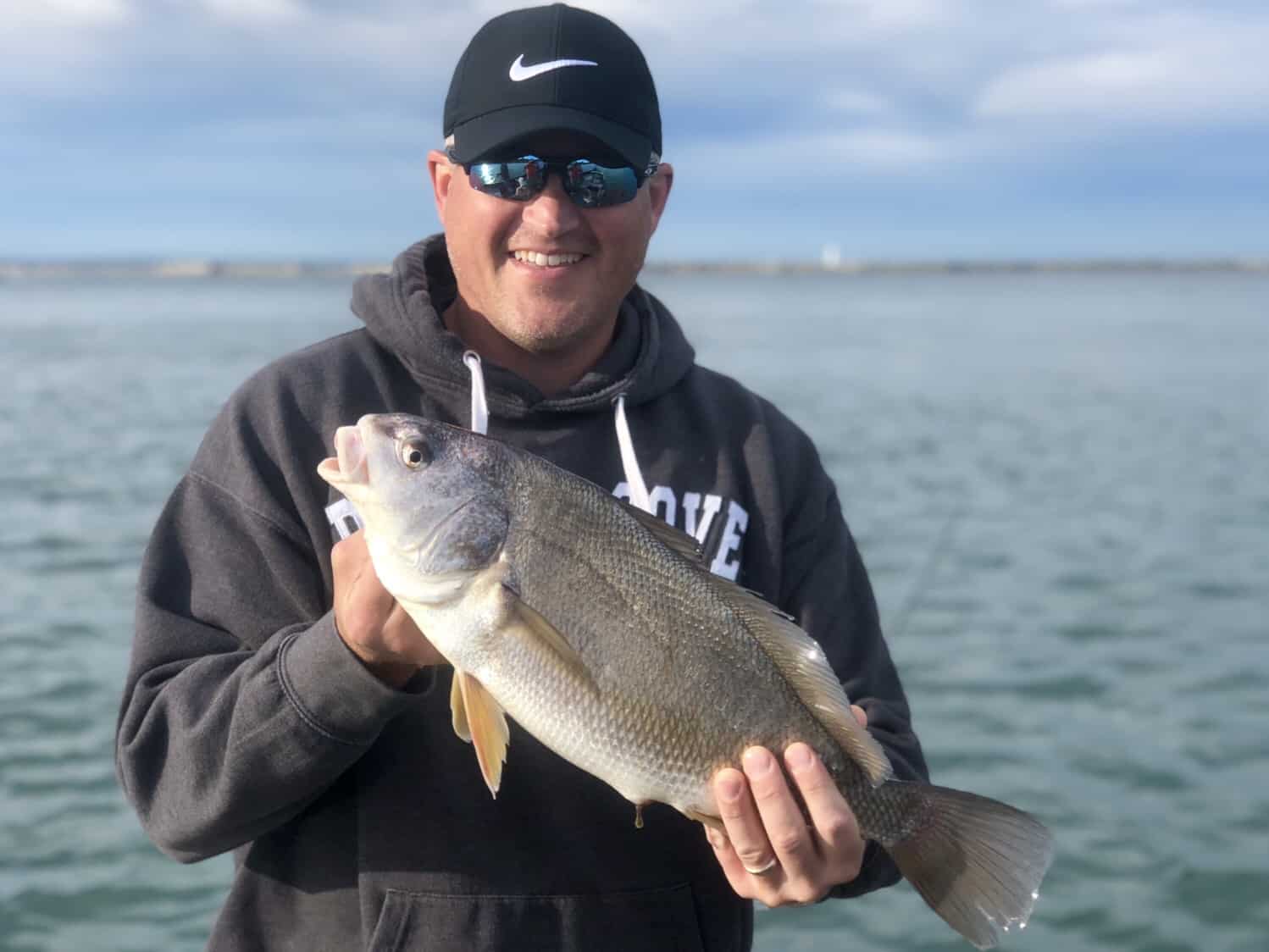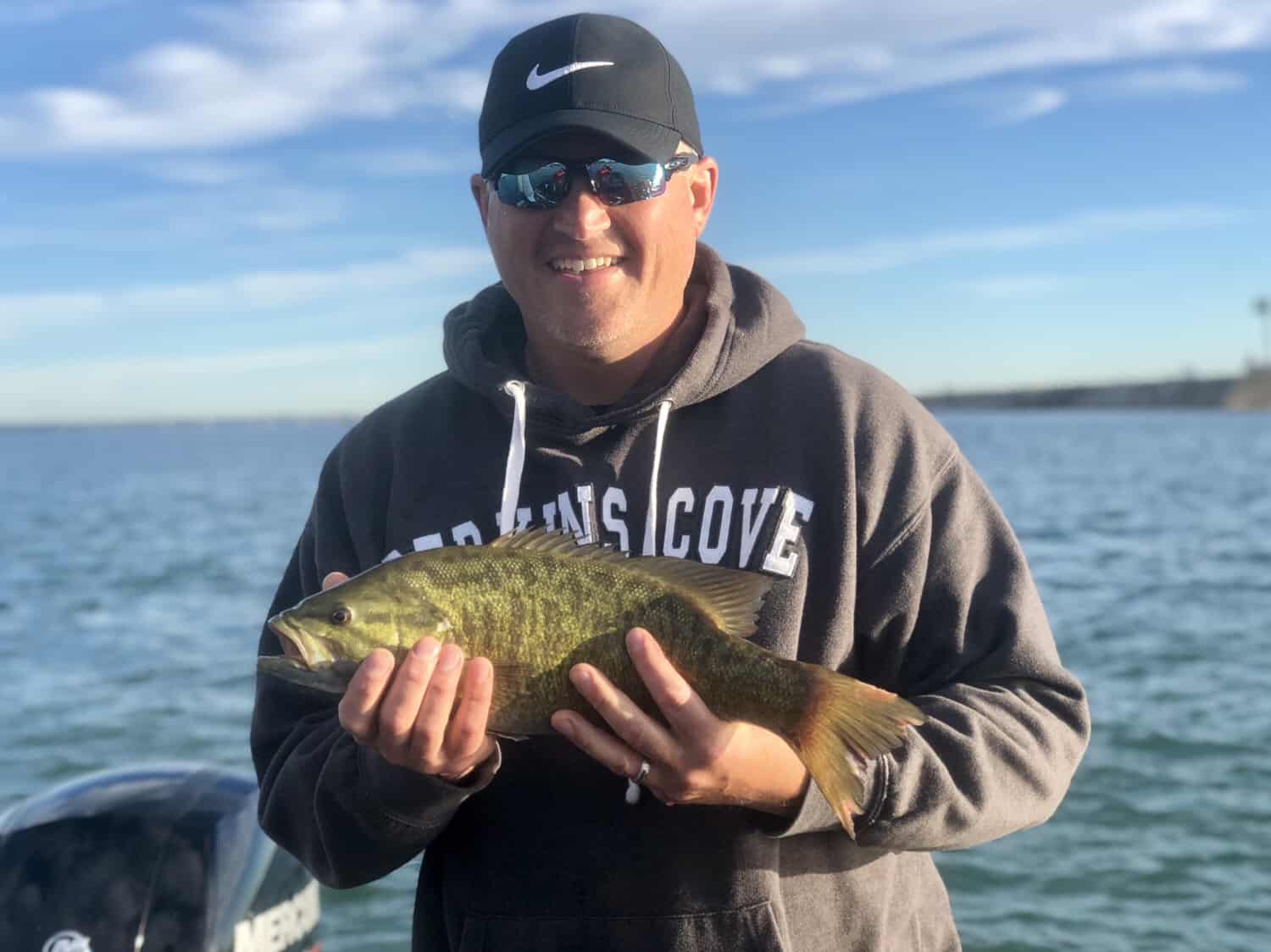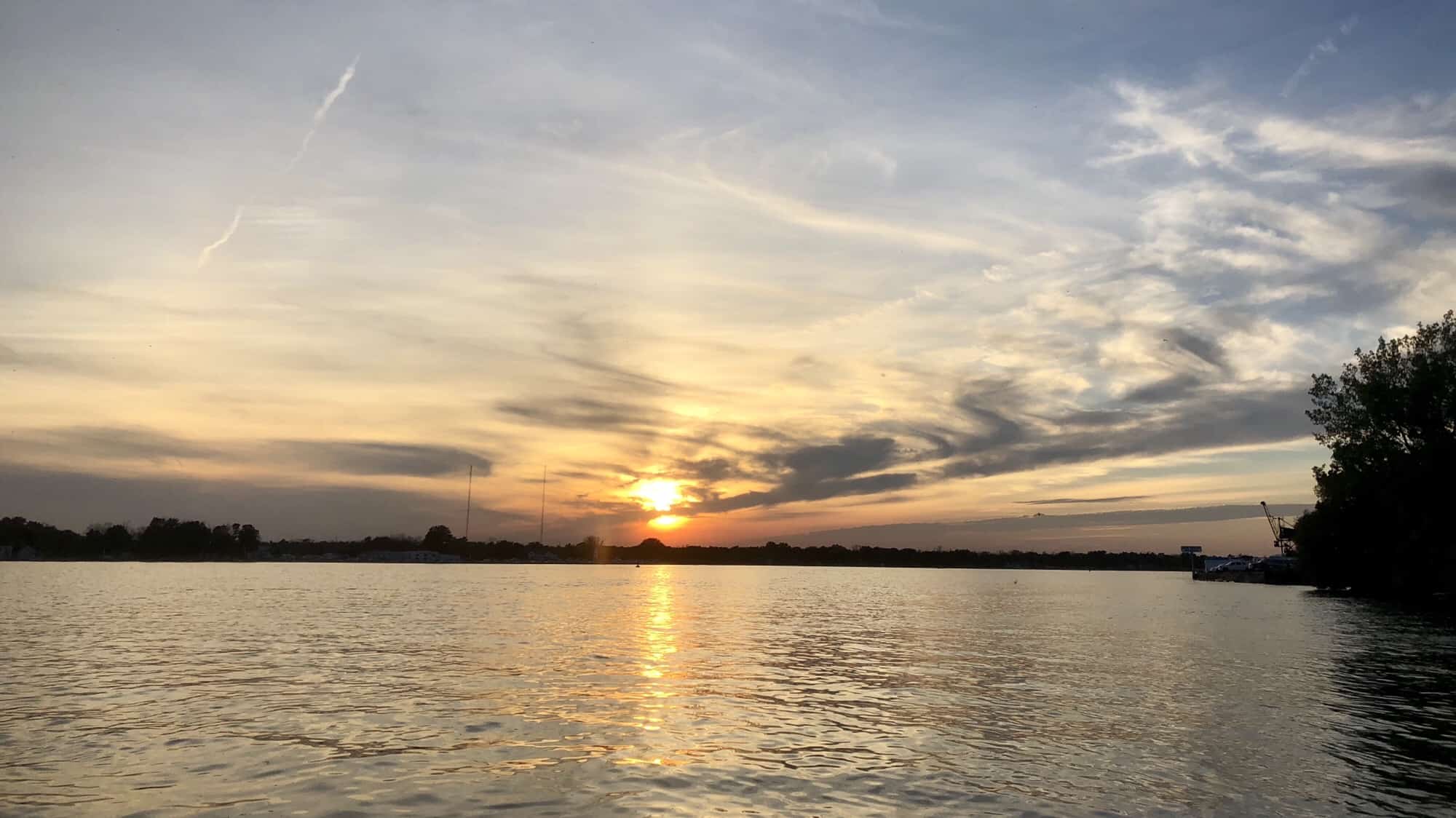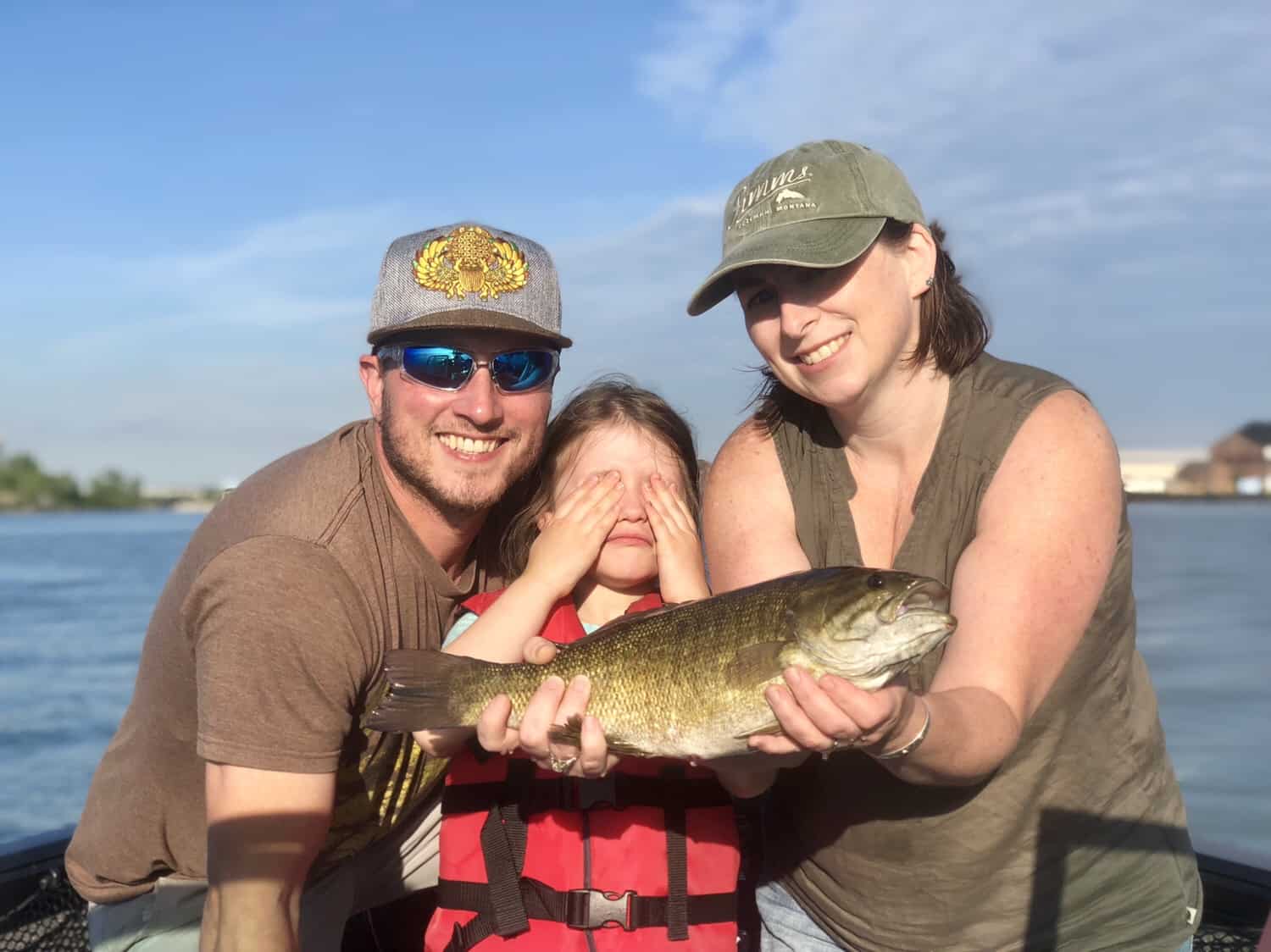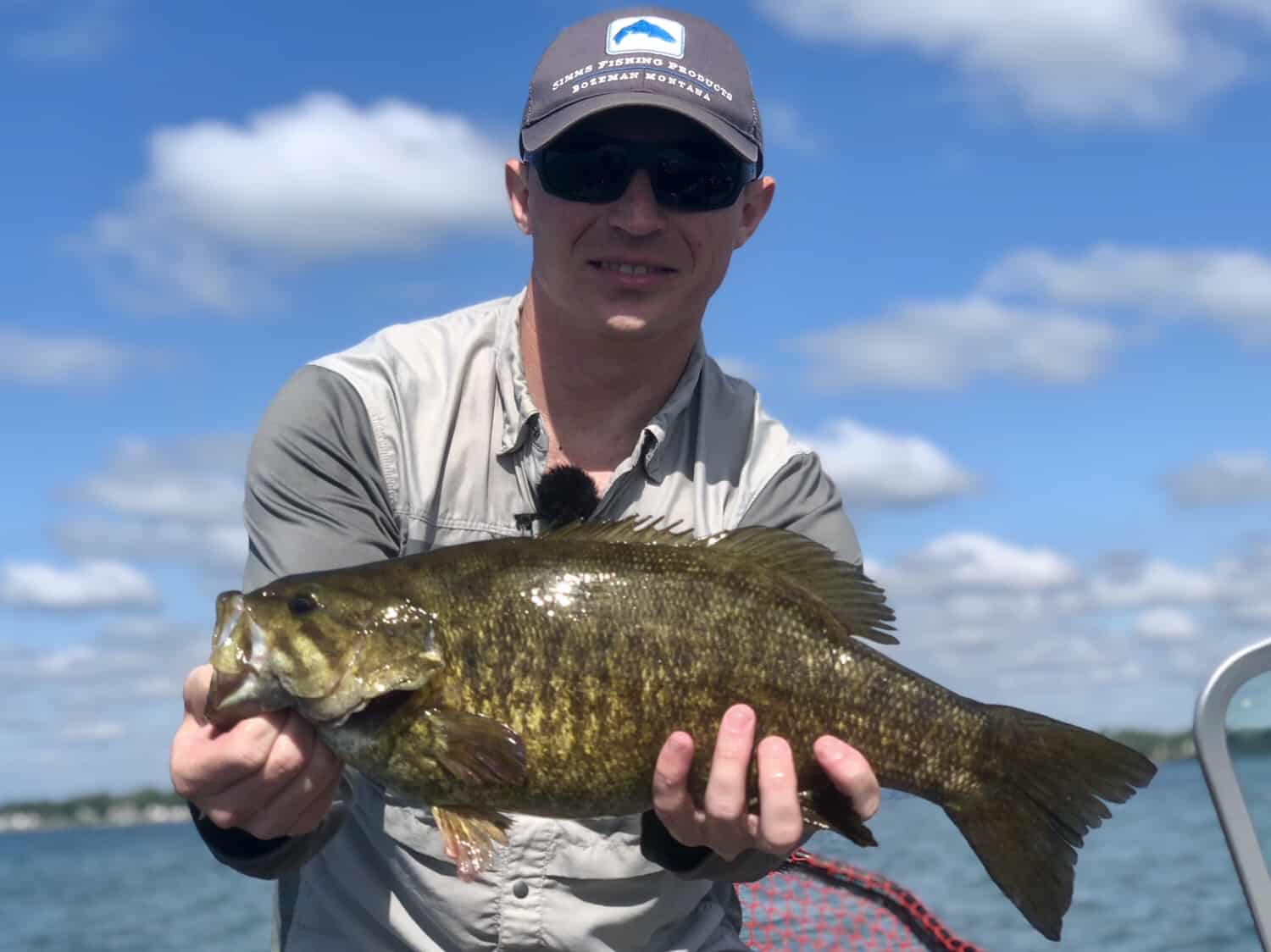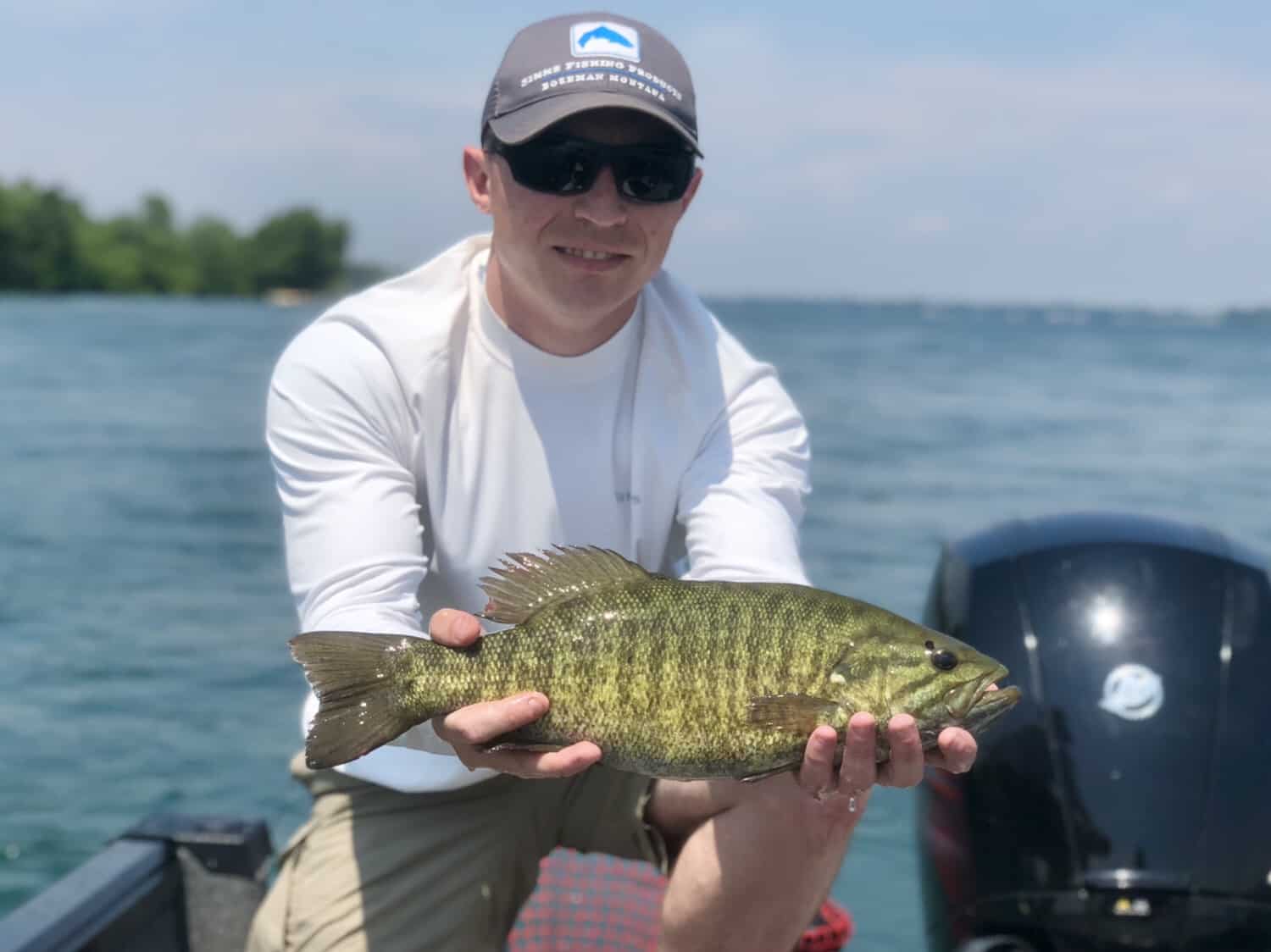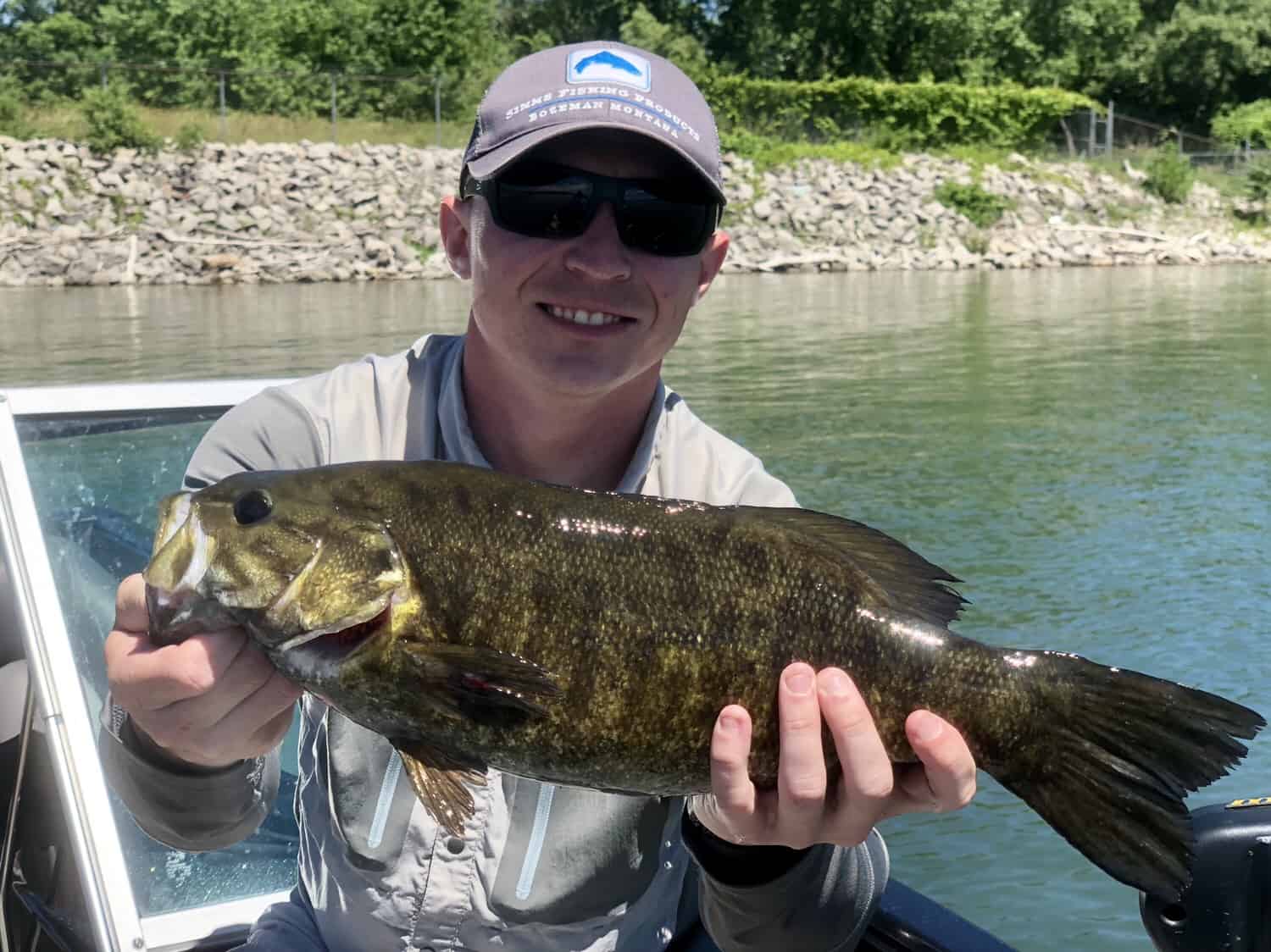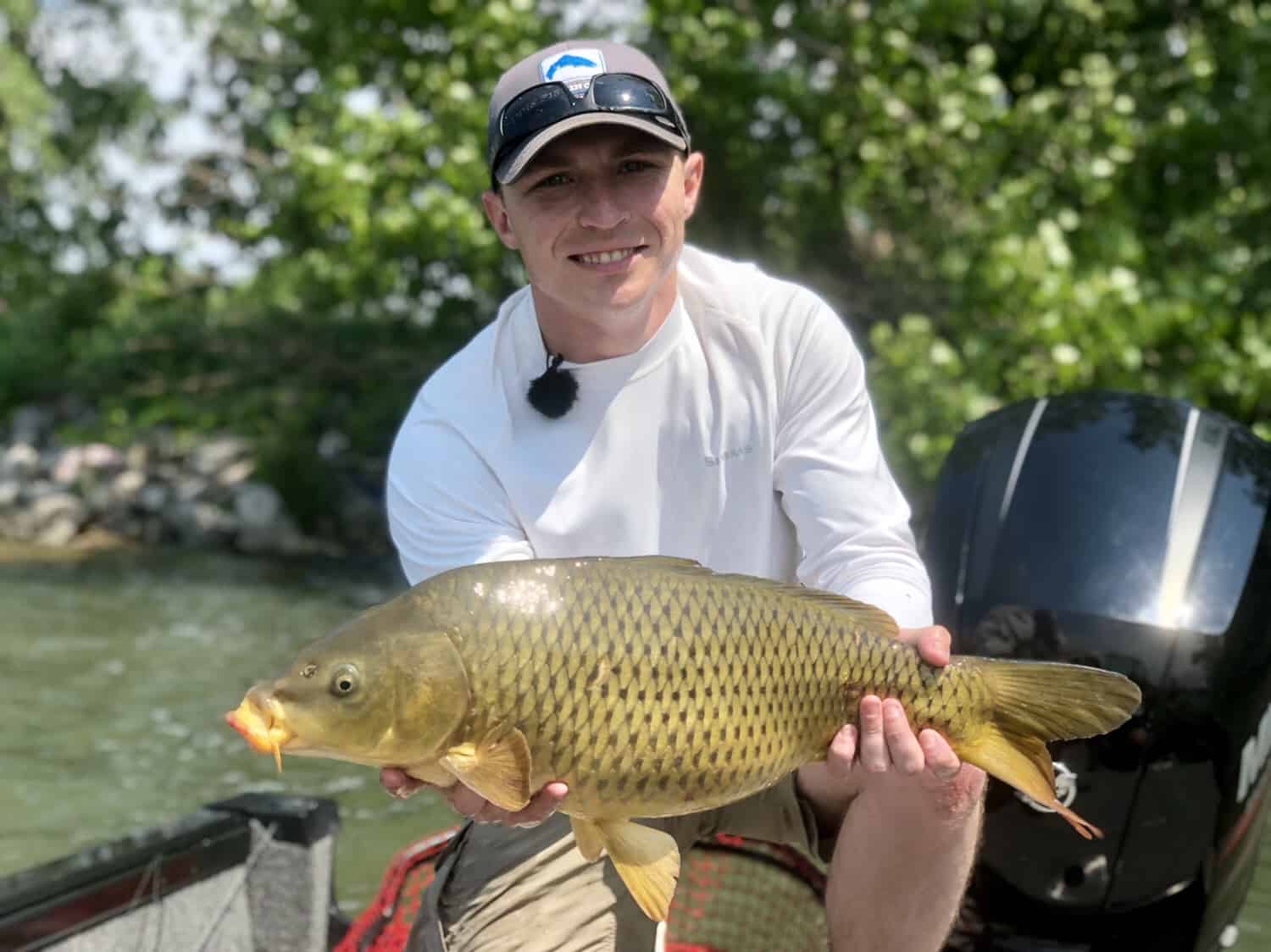 Plans for Next Week (20180624 – 20180630)
Bookings are light but we'll be on the water near daily.  We will be competing in the Basseye Tournament hosted by Rich's Products on Friday so we'll be doing some pre-fishing for that throughout the week as well.  The weather looks stable so give us a call if you want to book a last minute trip!