Another Incredible Visit to the Upper Midwest
Warmwater Wonders
After fishing all over the country, I can safely say that the pursuit of native, "warm water" fish is my favorite angling endeavor. Smallmouth bass, musky, pike, walleye – I love them all. We have incredible populations of all these fish here in the gin clear waters of the Buffalo Niagara Region and fishing for them in that clear stuff is a blast. However, pursuing them in tannic water is different – something special to me. So much so that I make it a point to get my tannic fix every autumn.
Although I love fall fishing here in Buffalo Niagara (that's eastern Lake Erie, the Niagara River, and southwestern Lake Ontario), the tannic waters of Algonquin Provincial Park, the St Lawrence Region, Michigan, and Wisconsin, call me when the leaves start changing (after this trip – Minnesota is now on the list). It's endlessly captivating…you just never know what's in that deep, greasy water – often times it's something massive.
It's not just the dark water that distinguishes these fisheries from Buffalo Niagara, the topography is also different. Large boulders break up the flow and create interesting currents. Maples, oaks, ash, and birch trees cast hues of red, orange, and gold all around you. Seeing those leaves, freshly fallen on that tannic water gets me excited every time. Once on the water, hell, even on your way to the launch, you'll rarely see another soul. You feel remote, isolated, like you're fishing to creatures that don't see humans all that often. You get it – I love it – enough said.
This trip
Although fishing is incredible in Buffalo Niagara every fall, I make it a point to visit the aforementioned tannic waters and my bros who guide them every September. This year was no different. I stay in touch with a few of these guys throughout the year. Earlier this summer, I was checking in on Chris Willen and it just so happened that Brian Porter was with him when I called. At the time, I hadn't committed to where I was going to go in September but after talking to both of them, it didn't take much to convince me to visit those guys. Especially since I hadn't seen Brian in a few years and I had yet to fish Minnesota. I booked the flights the next day.
It was a successful trip – shocker – that region never disappoints. Mike Trifiletti joined me and he got a healthy dose what that area has to offer. We fished Wisconsin for 2 days and Minnesota for 1 – a quick banger for sure but a fruitful one nonetheless. I'll let the pictures tell it.
I fished flies and Mike fished gear. I'm not a fly purist by any stretch – but I have far more experience than Mike casting the big stuff on the fly so we opted to give the fish a range of offerings. Shockingly, the fly far out produced gear. However, Mike landed the big one of the trip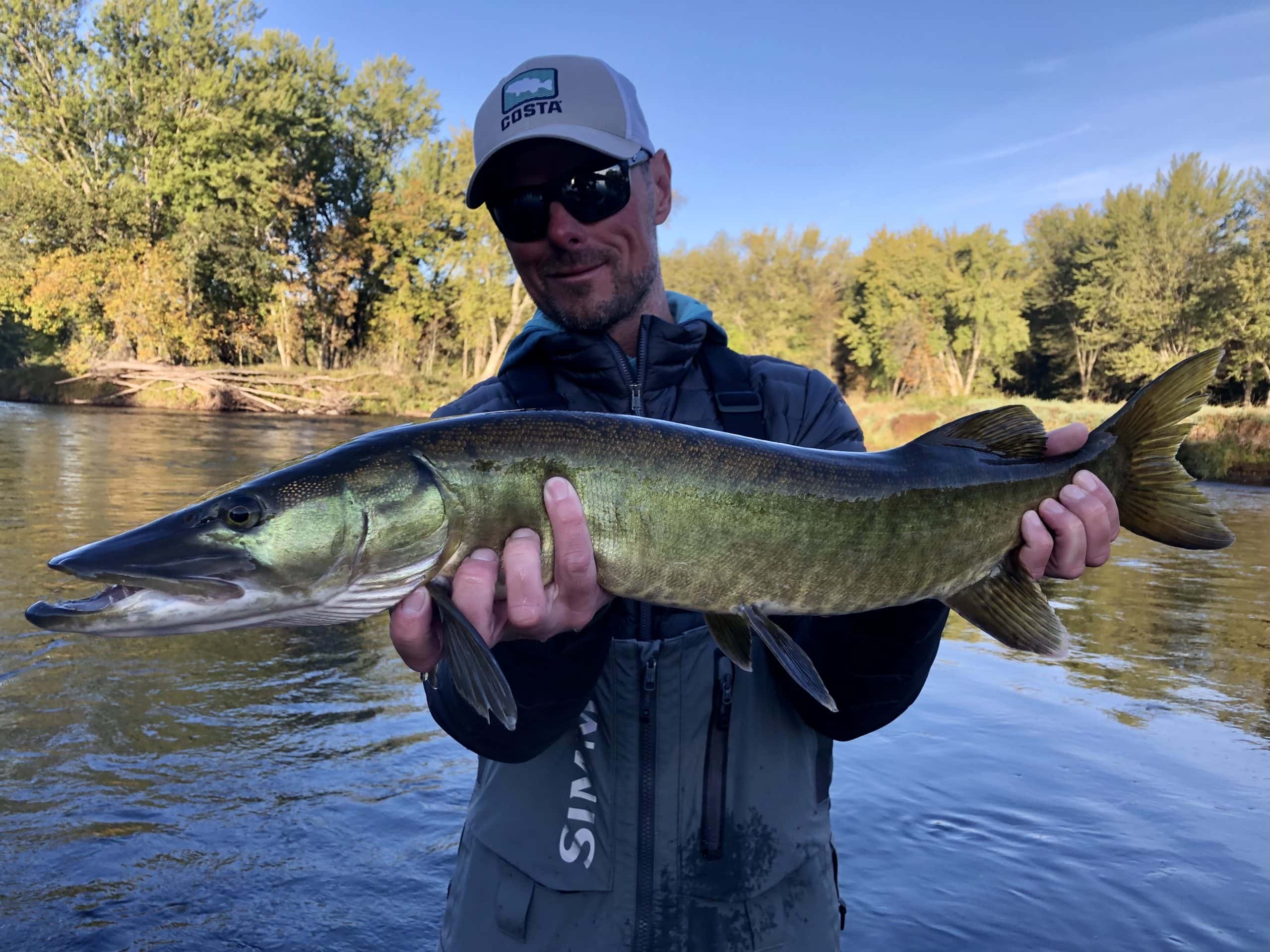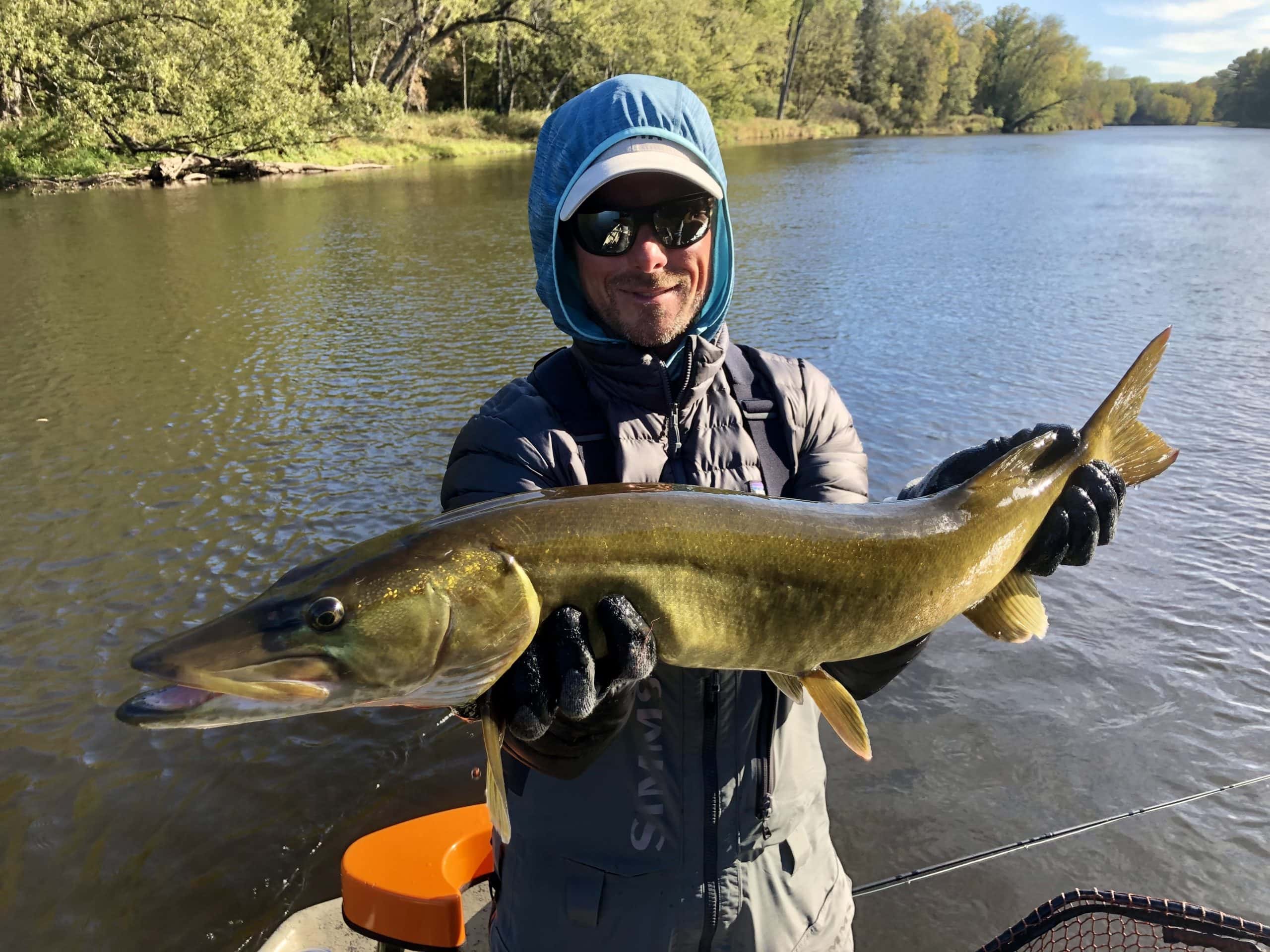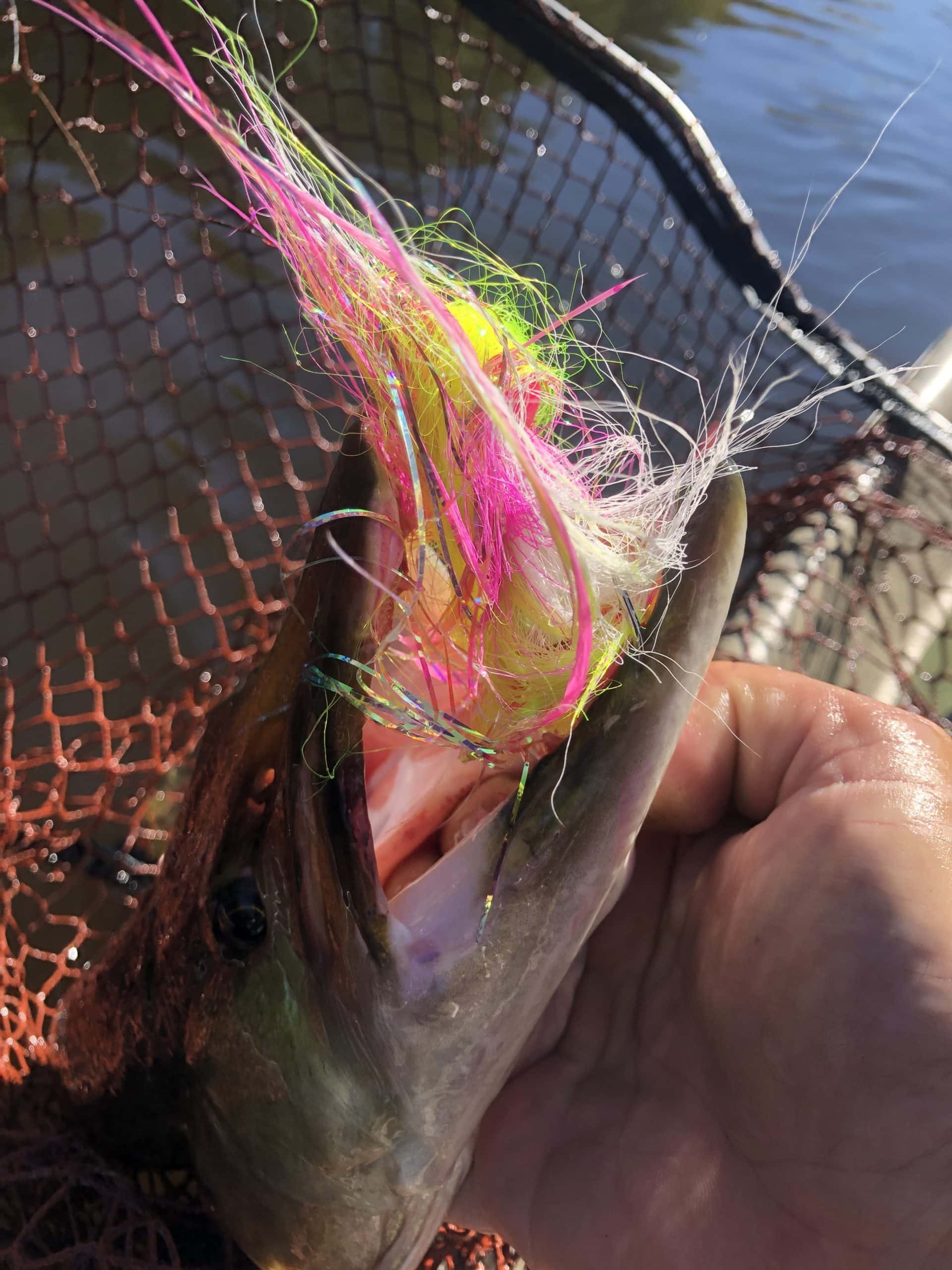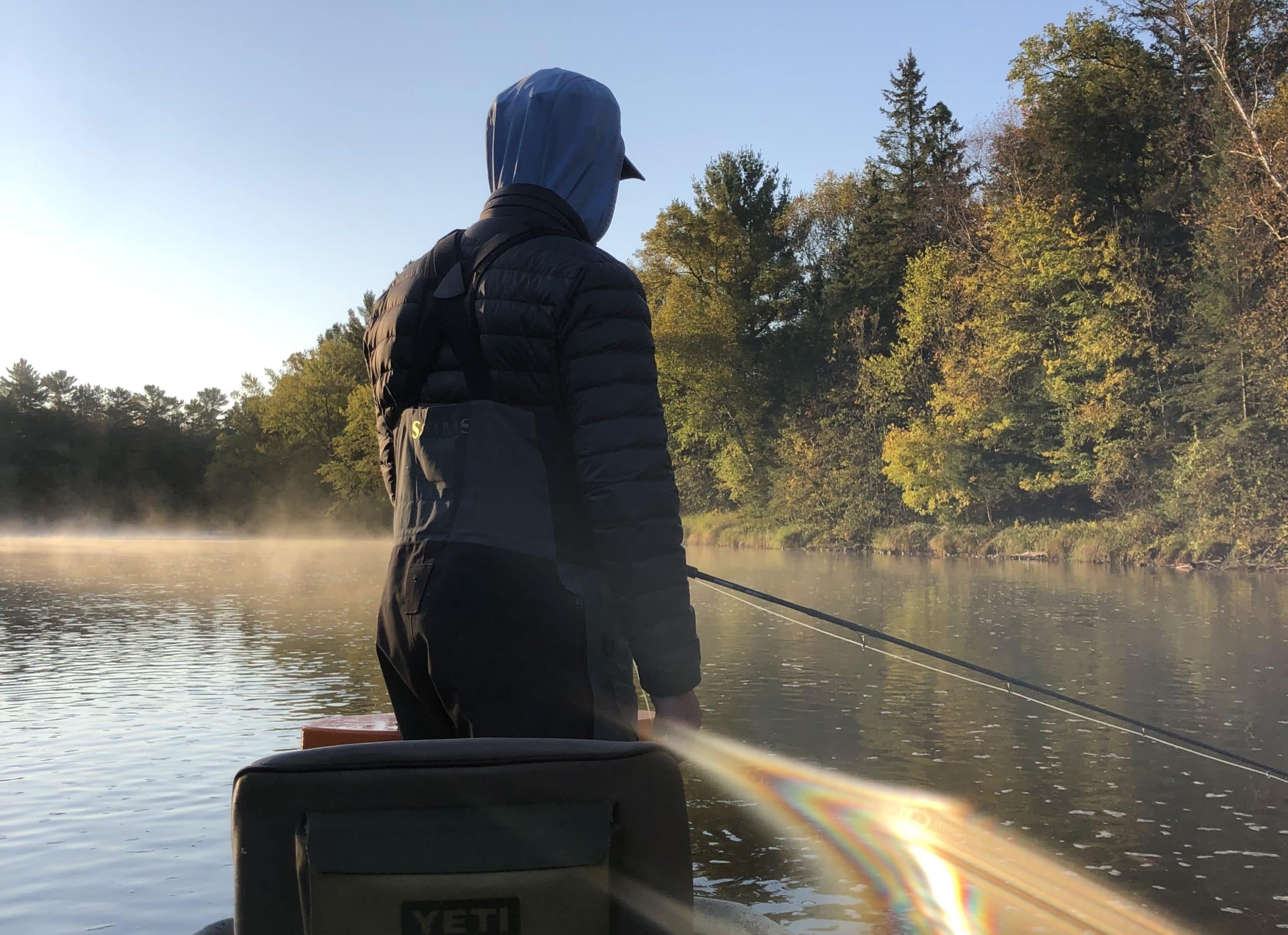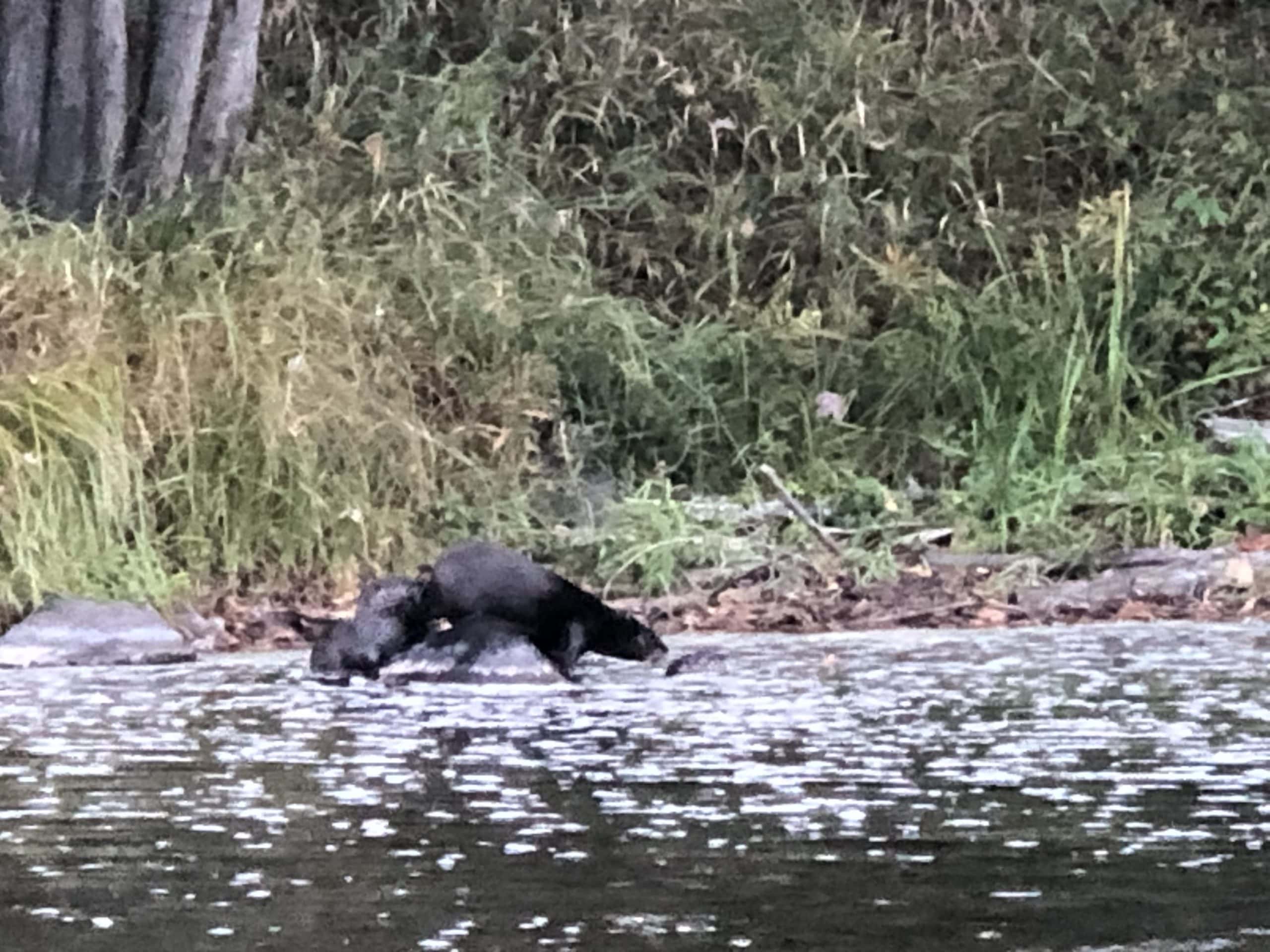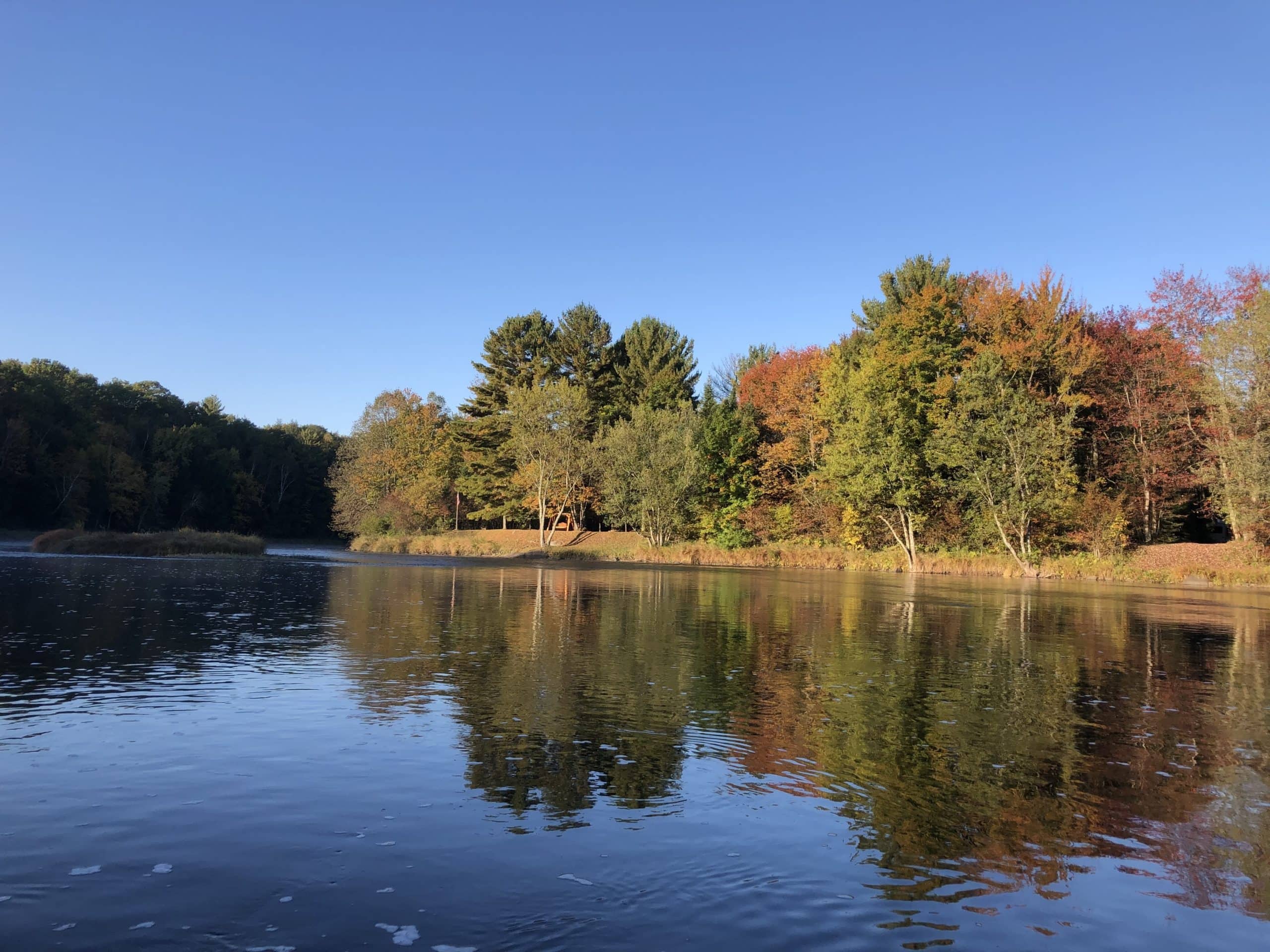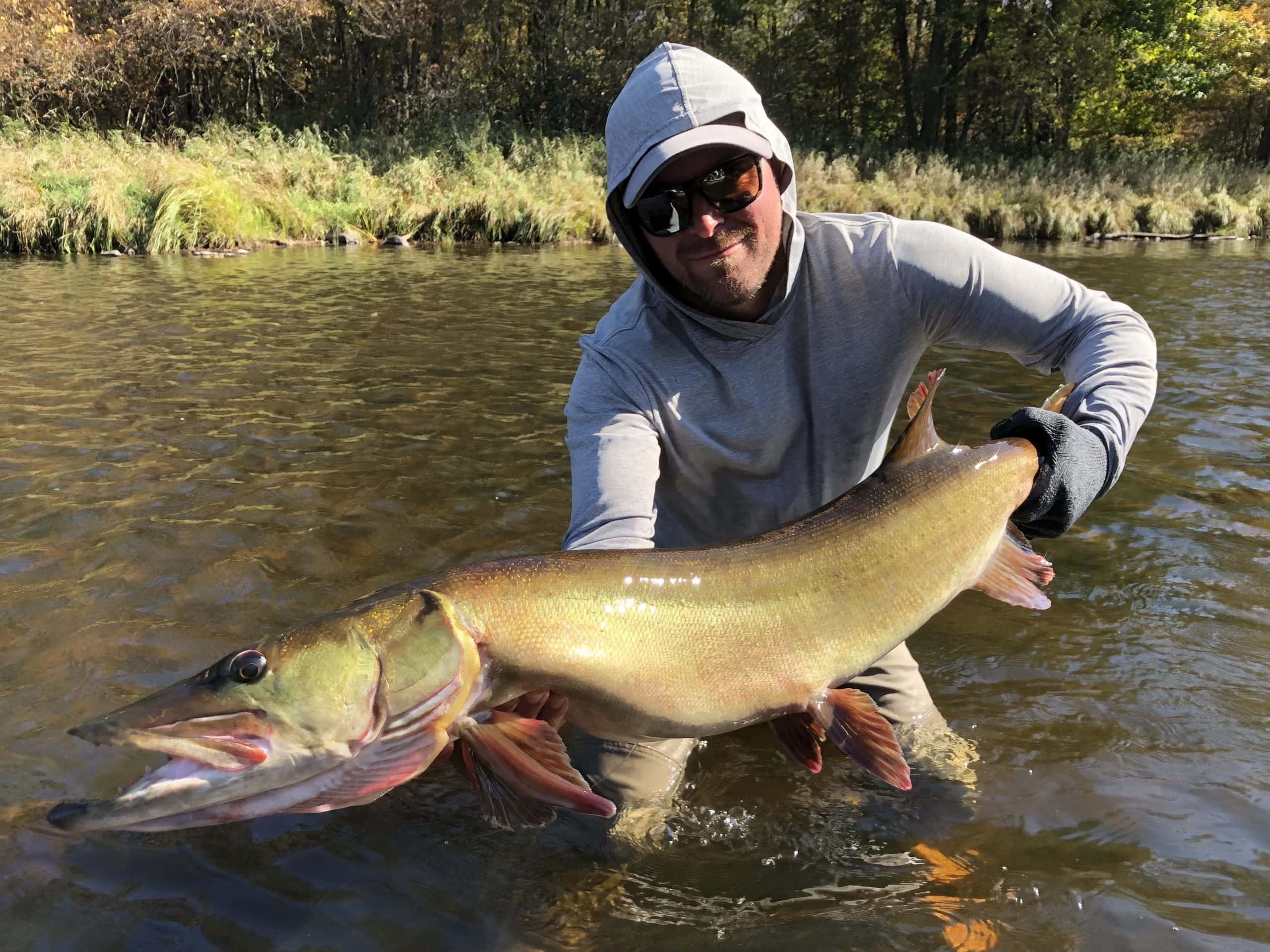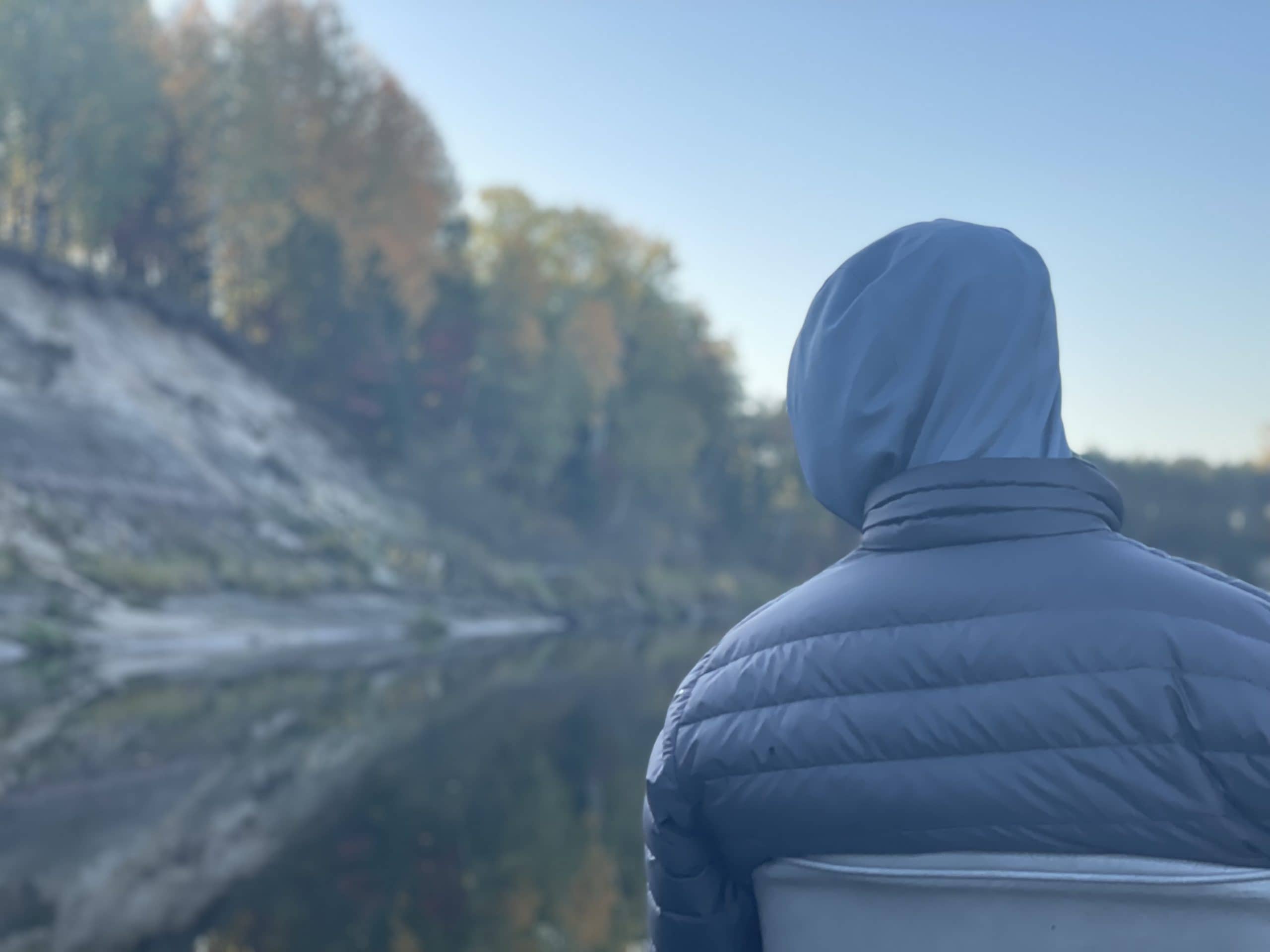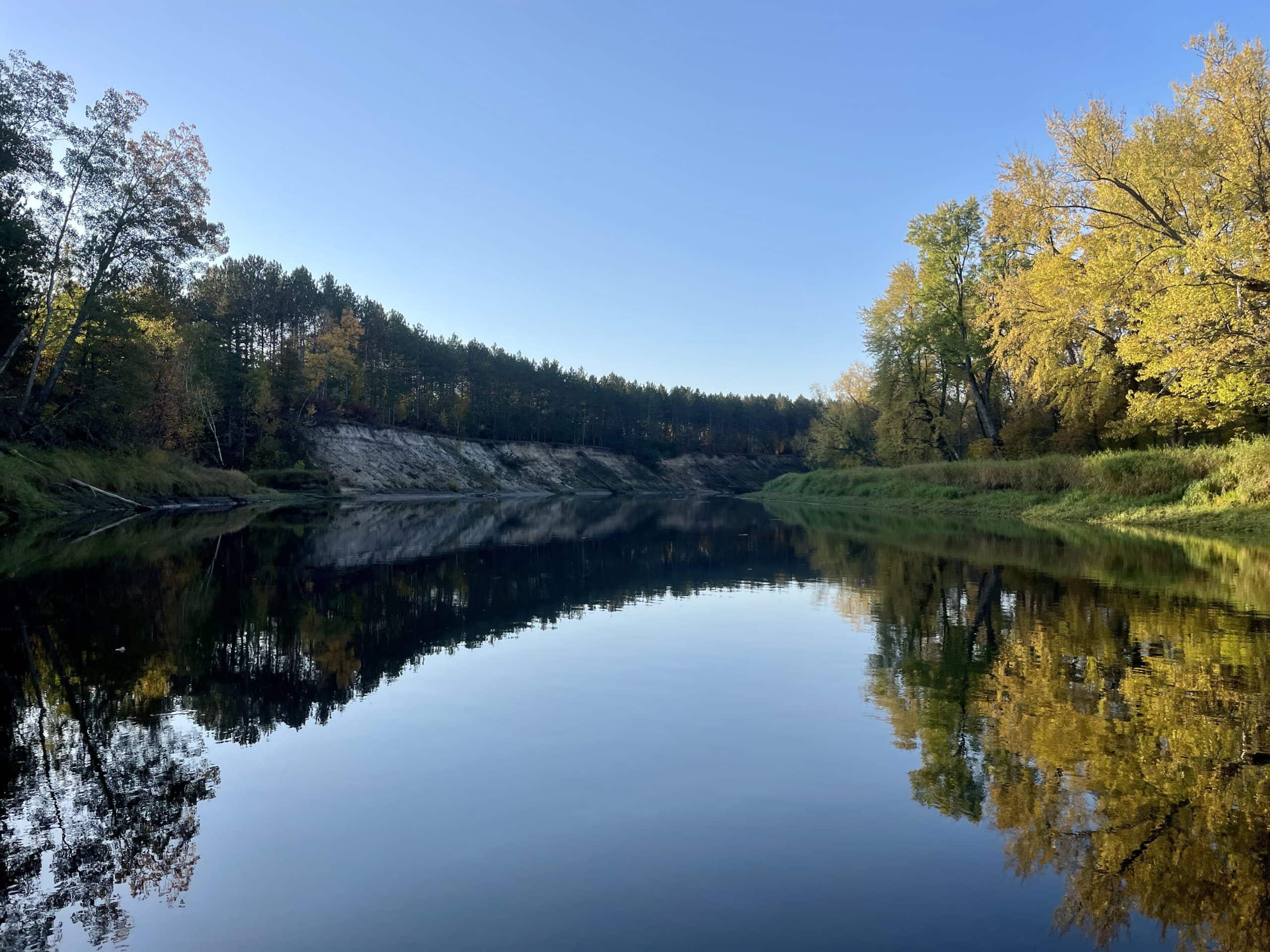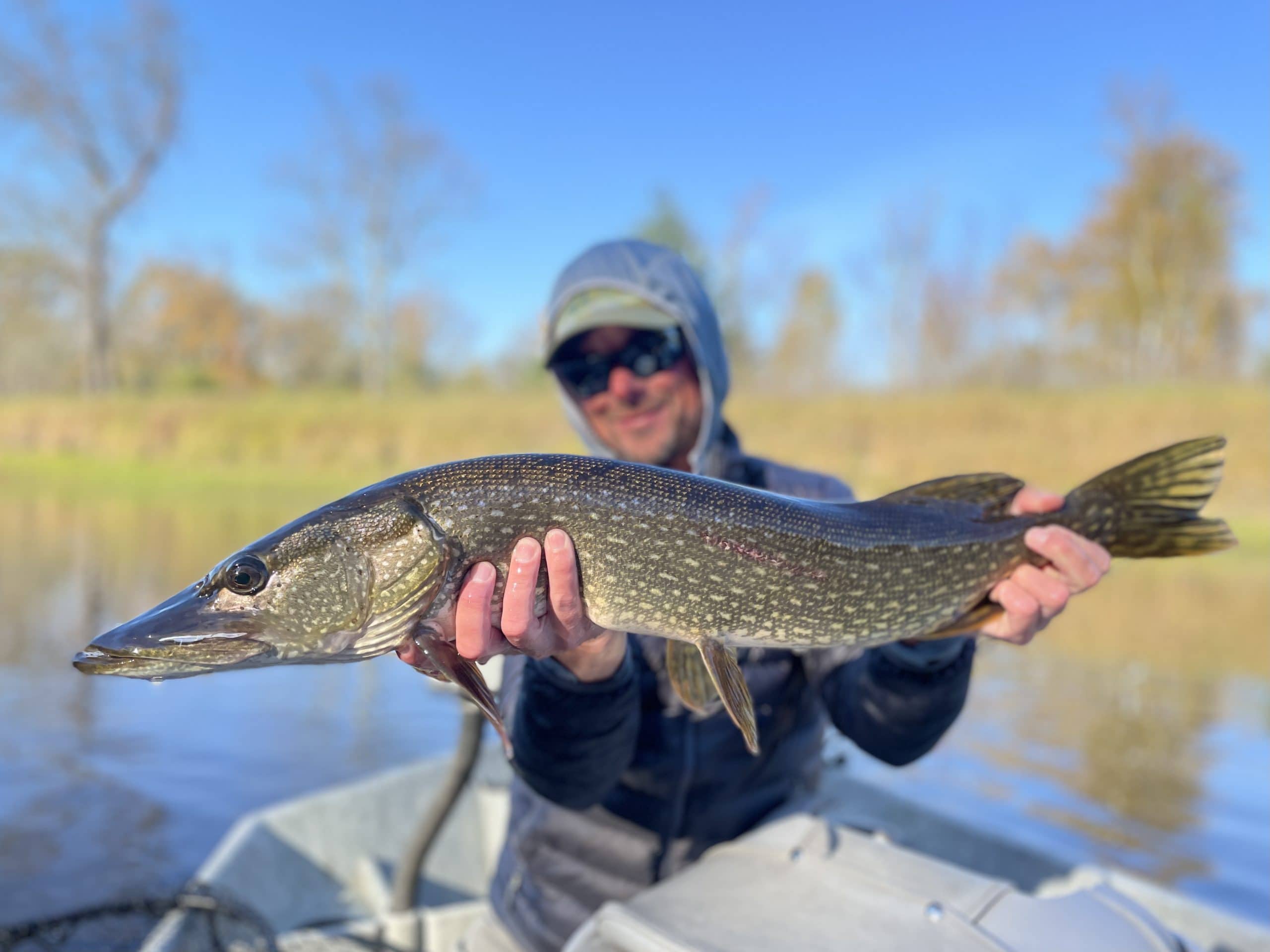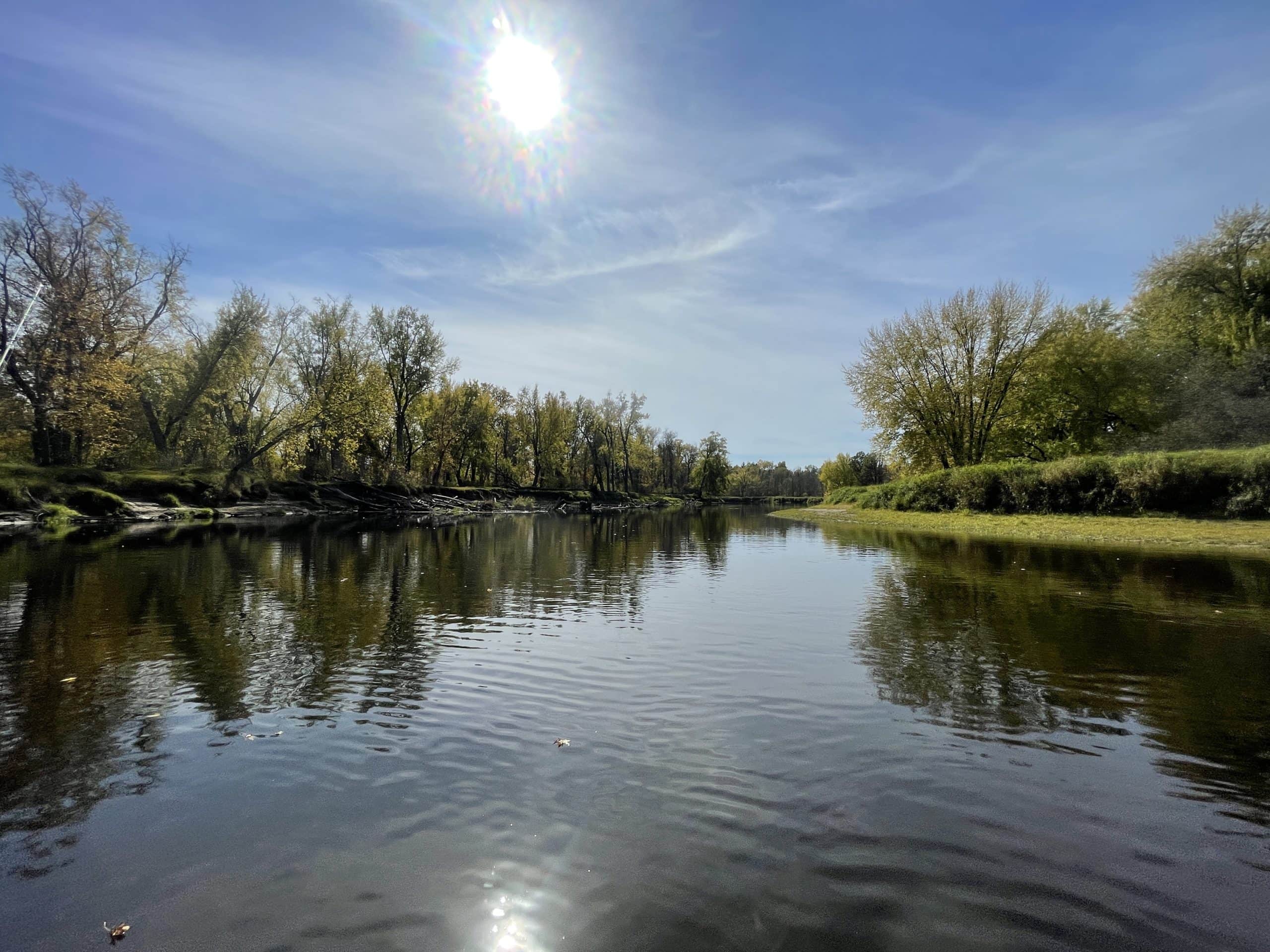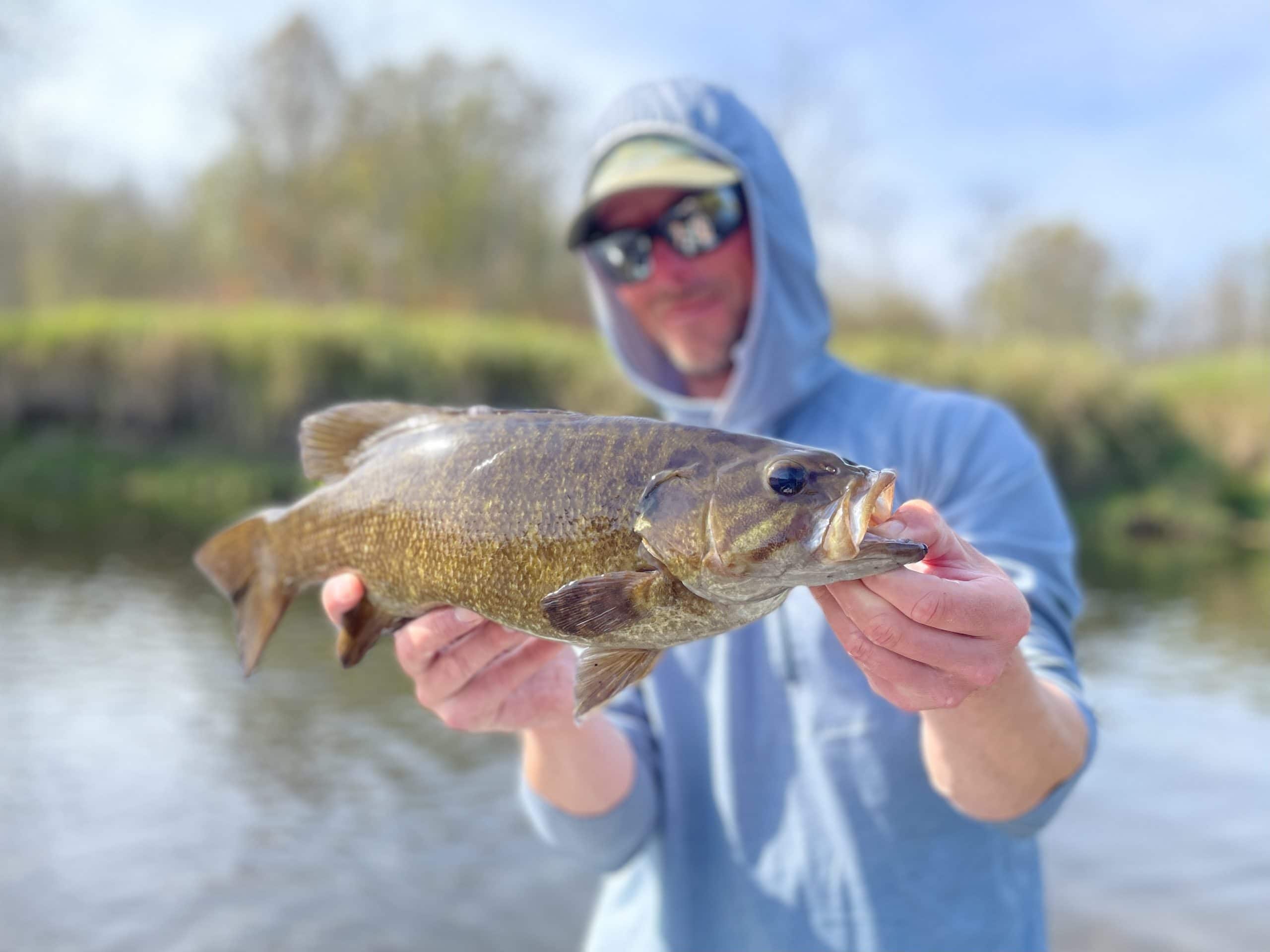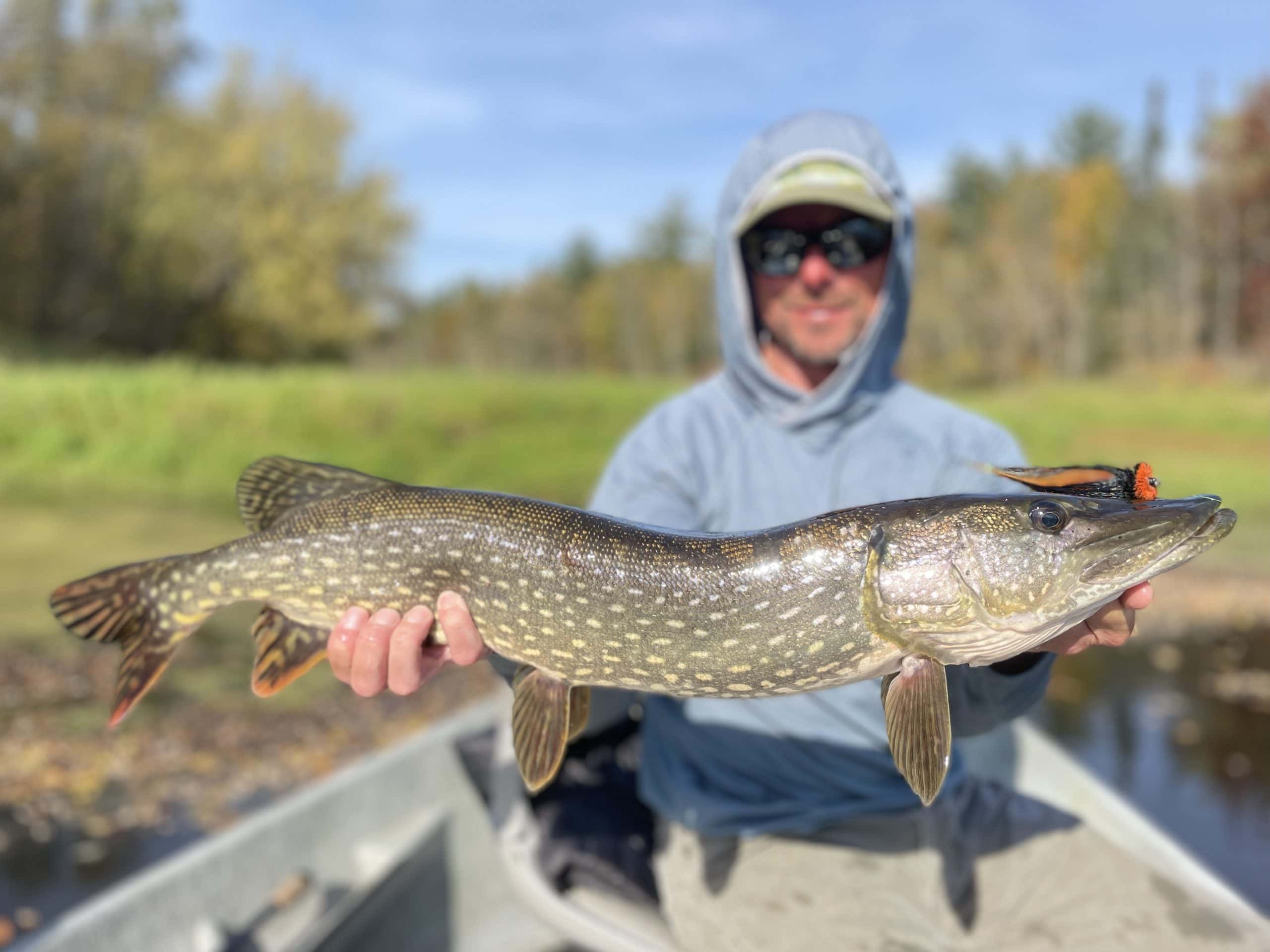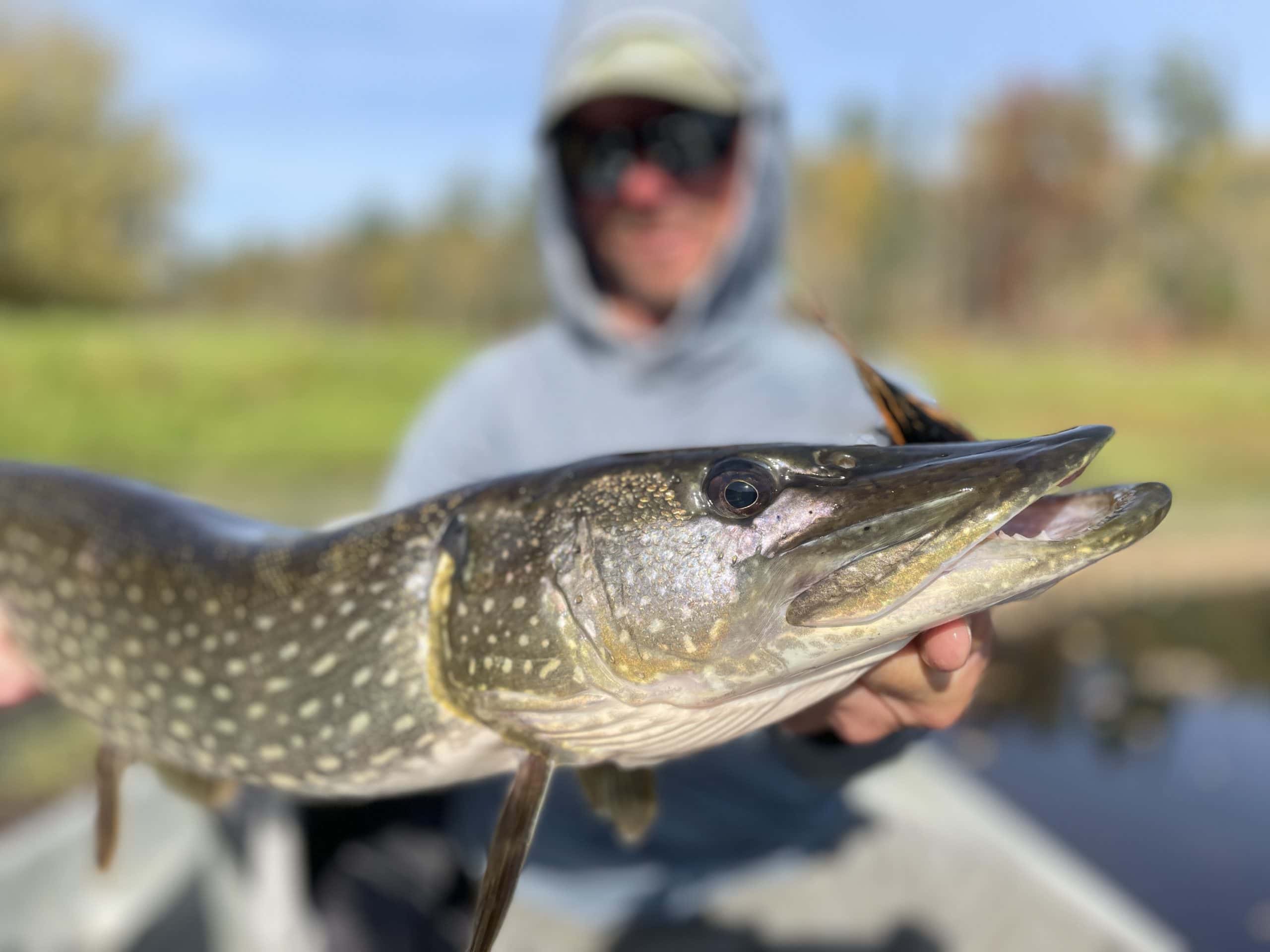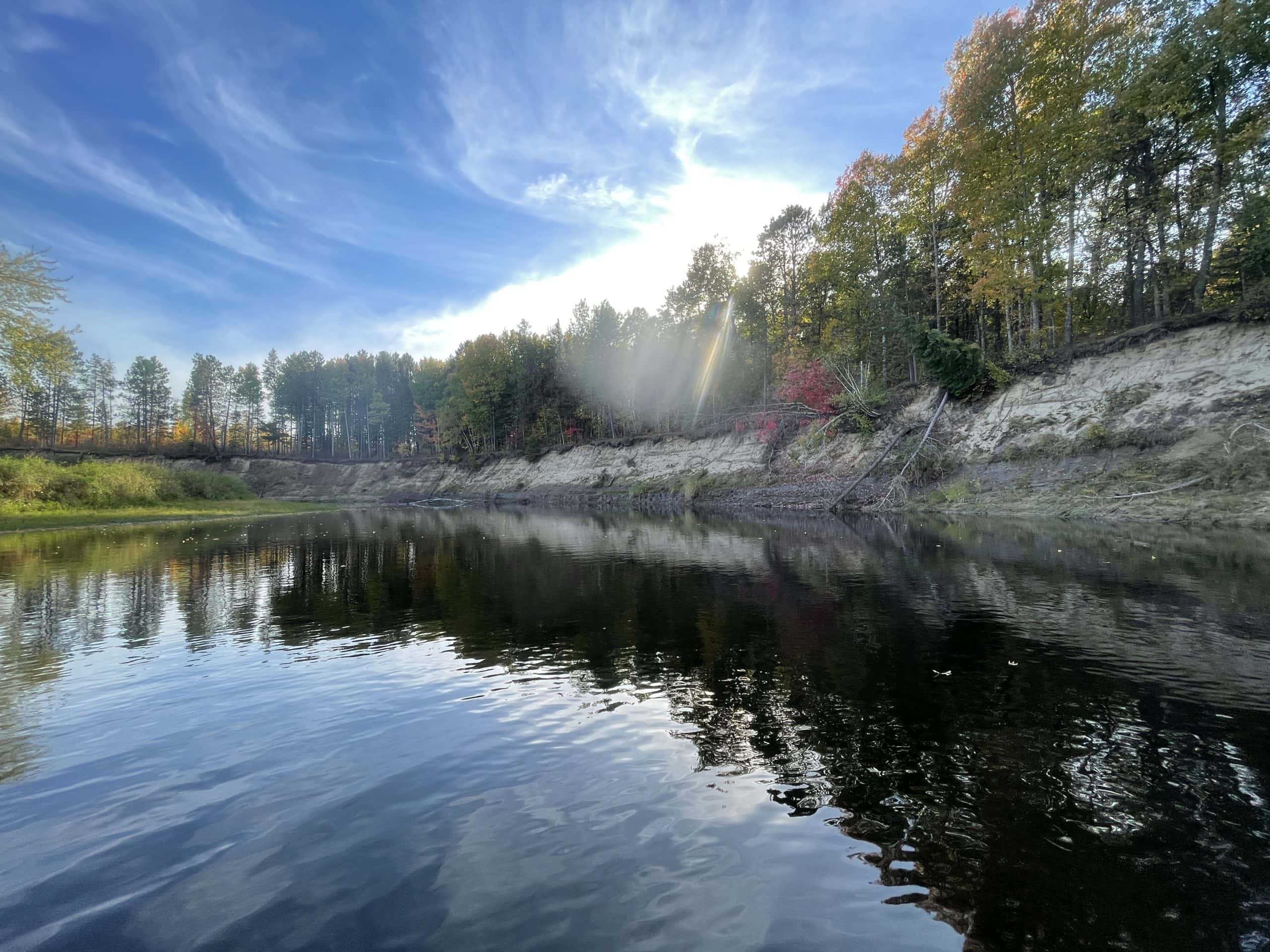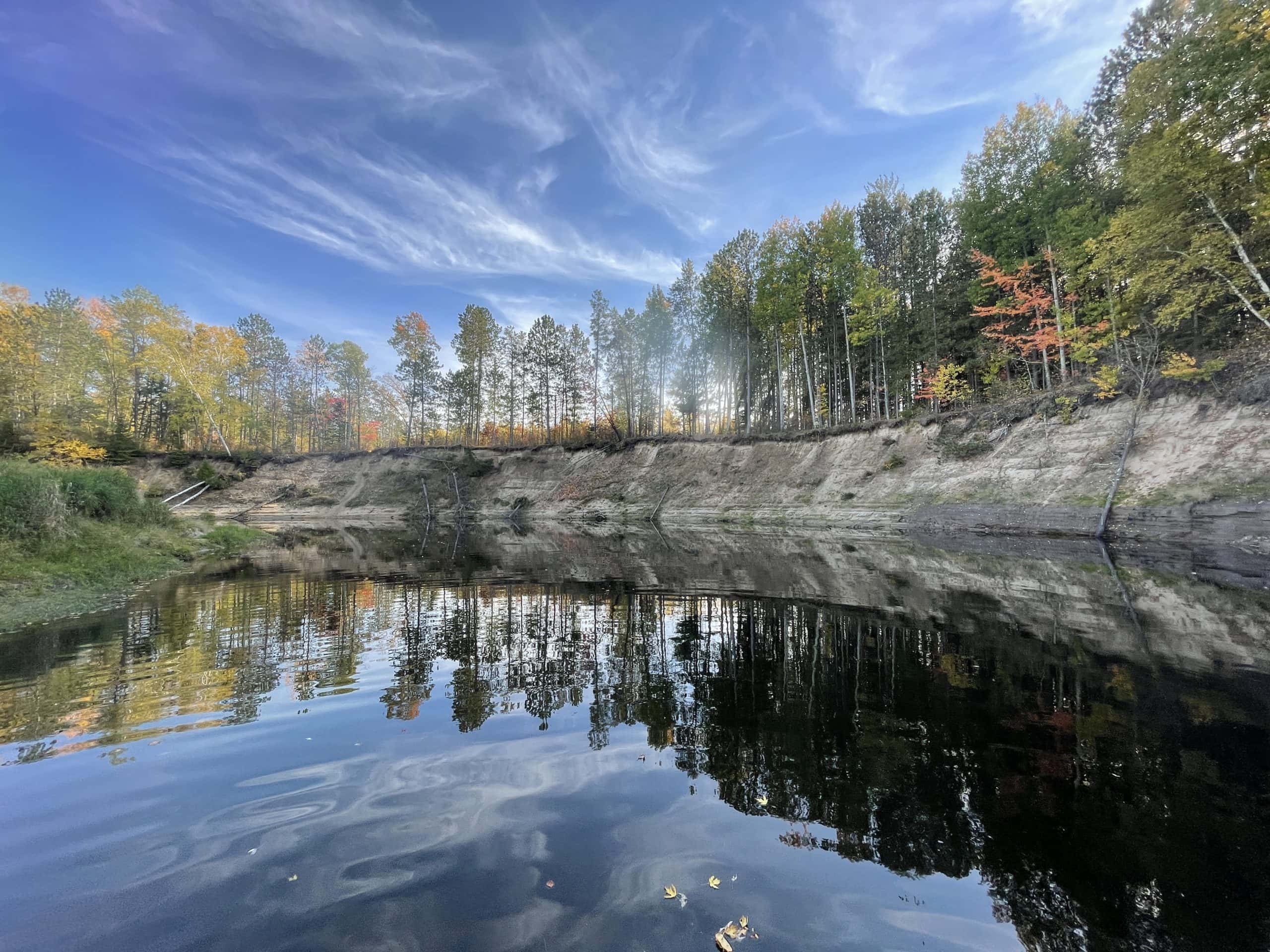 Conclusion
It was great seeing those guys and filling my tank with a healthy dose of sun, fall foliage, tannic water, and toothy critters. That first day in Wisconsin with Chris was ridiculous – we boated 3 muskies and made contact with 6 more! Mississippi was one of the most interesting and unique places I've ever fished – I've never seen anything like it. Huge sand bluffs, countless greasy bend pools, down timber everywhere – it just feels like a monster can appear at any time. Brian has an awesome fishery at his doorstep. If you feel the way I do about warm water angling and the tannic waters surrounding the Great Lakes region, visiting these guys should rank high on your bucket list. Both are true professionals and a blast to spend time with on the water. Here's where you can find them:
Chris Willen:  Chris Willen Guide Service
Brian "Lucky" Porter: Wisconsin and Minnesota Fly Fishing – Far Out Fly Fishing