Until this last week – I had never been to Michigan's Upper Peninsula. In a couple words, it's an anglers paradise. There is water everywhere and people are scarce. That means low pressure and a ton of water to yourself. Oh yeah – there are big smalljaws in many of the rivers as well. What else can you ask for?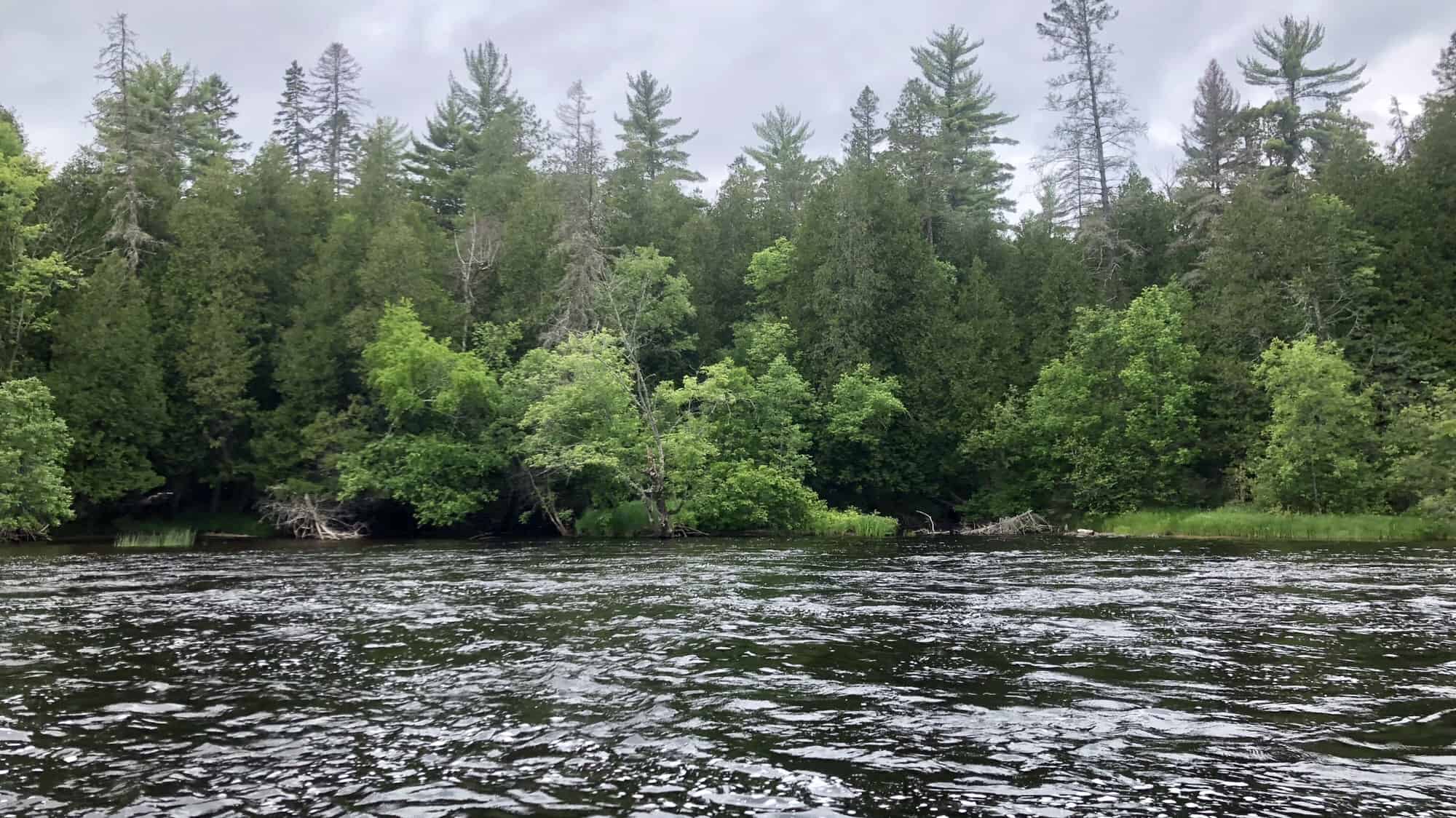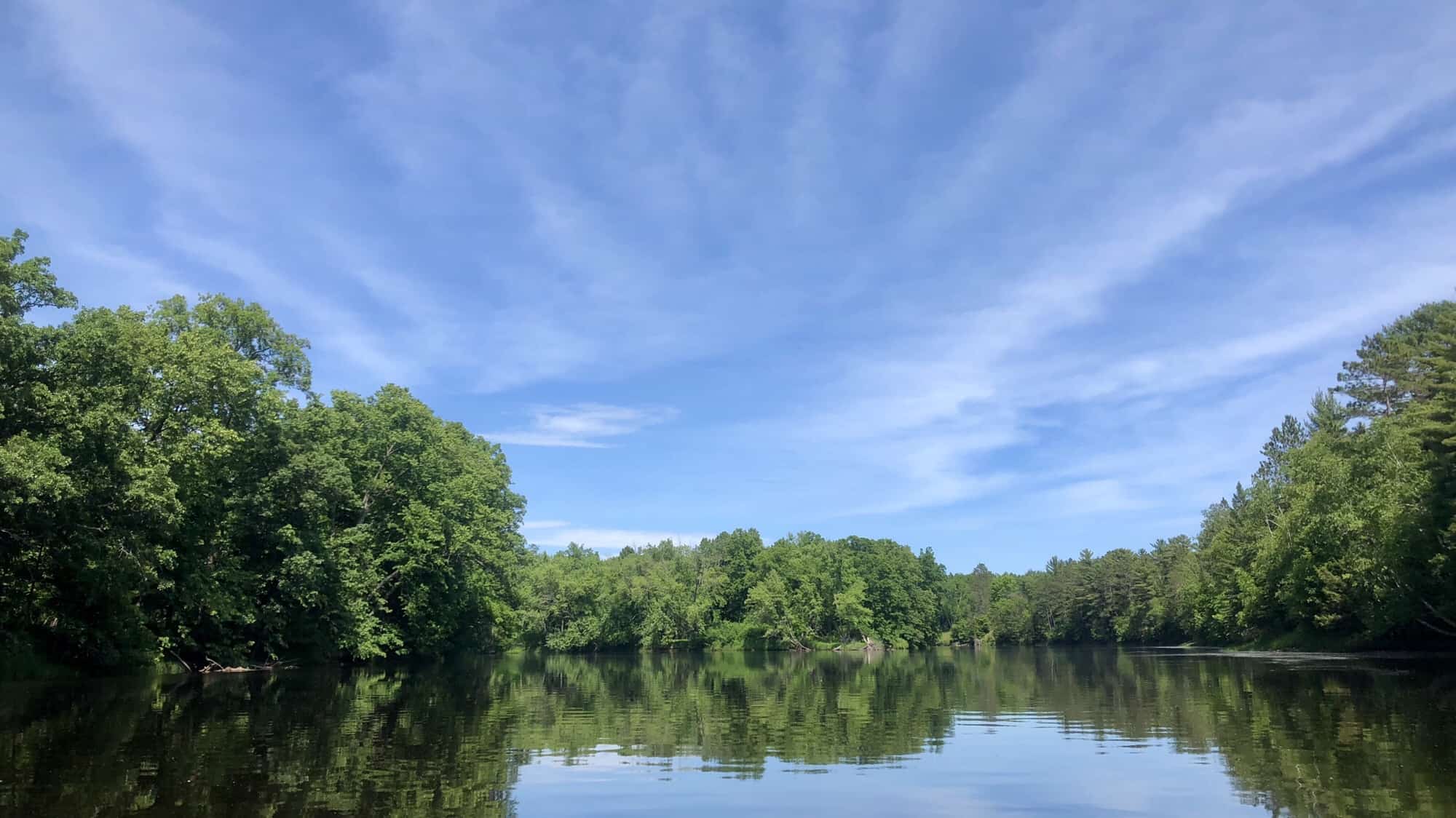 How the Upper Peninsula Adventure and About
Mike Schultz of Schultz Outfitters sold me on this little Upper Peninsula adventure about a year ago when we filmed with he and his team in Ypsilanti, MI. Mike knew of my shared obsession with smallies and told me that if I wanted to catch some beasts on dries in shallow water, the Upper Peninsula is a must visit. I checked out some of the pics and committed right away.
The Accommodations
There were six of us that ventured up to the Upper Peninsula this past week. I was the only foreigner being from New York – the rest of the crew were from Michigan. All of us stayed in a well equipped house on the banks of a small lake. There was a ton of food – we had dinner prepared for us evening evening. It was excellent. The accommodations of the house were ideal – plenty of beds and bathrooms for those that care about that stuff. Bottom line – we didn't have to rough it.
The Program
We got a great taste of the angling opportunities for smalljaws on Upper Peninsula thanks to Tight Lines Fly Fishing Company. It was 2 anglers and one guide per drift boat. We fished for 4 days – all day – on a different stretch of river every day.
I had the pleasure of being guided by Gavin Marquart and Charlie Pettite. These guys were incredibly knowledgeable about the fishery, offered excellent instruction, and were genuinely great dudes to spend time with on the water. Shore lunches were excellent as well – a nice bonus.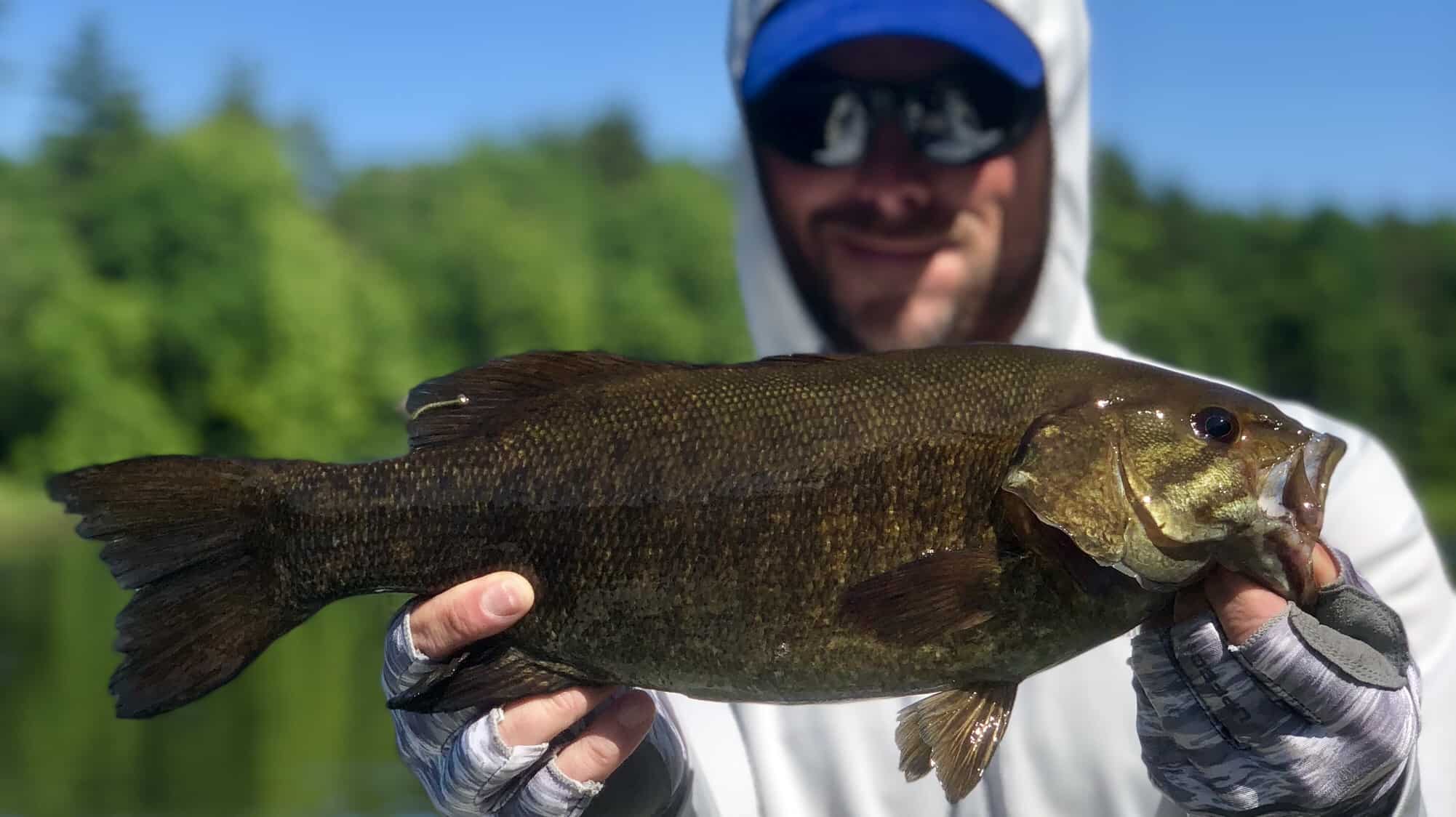 The Tactics
It was just as Schultzy said it would be – big fish sipping dries all day. Sure – we tossed streamers and had some success but big, buggy dries were the ticket. Ive fished on top for jaws in a couple places now but it's a little different in the Upper Peninsula. The eat is so stealthy that is barely perceptible.
Fishing on top for smallies is a rare event here in Buffalo Niagara. It's the best we to fish for them in the Upper Peninsula. I was stoked to fish for my favorite fish in a way that differed from my norm. It's got me thinking of places it may work around here.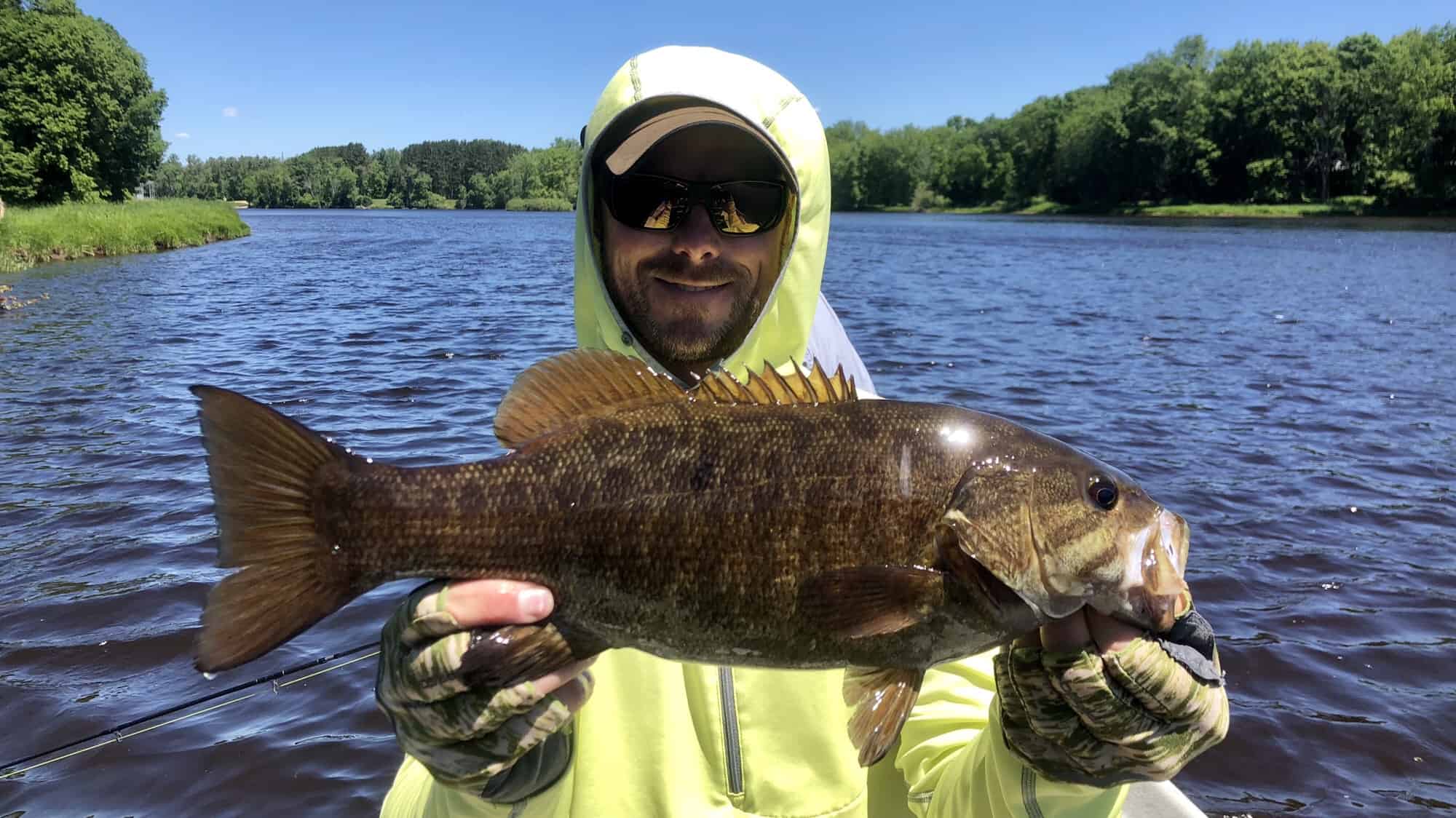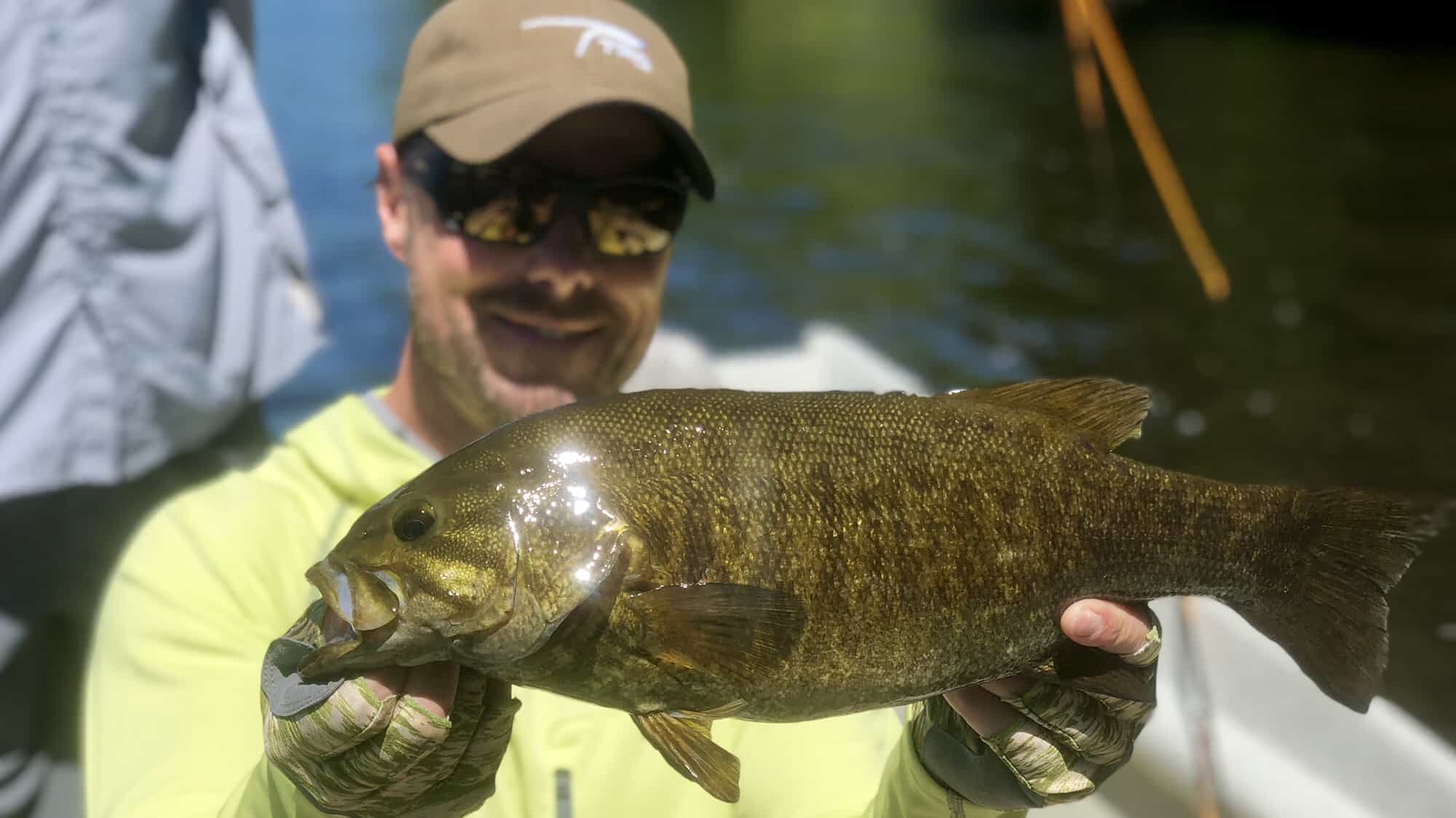 Contact Info
Schultz Outfitters put this program together – it's an annual trip the crew does in June. Click here for their contact info and book fast before next year's slots fill up.
If you're interested in making a trip up there on your own – I wouldn't do it without a guide unless you have a ton of time on your hands. The guys from Tight Lines are top notch – do yourself a favor and book them before trying to explore this area on your own.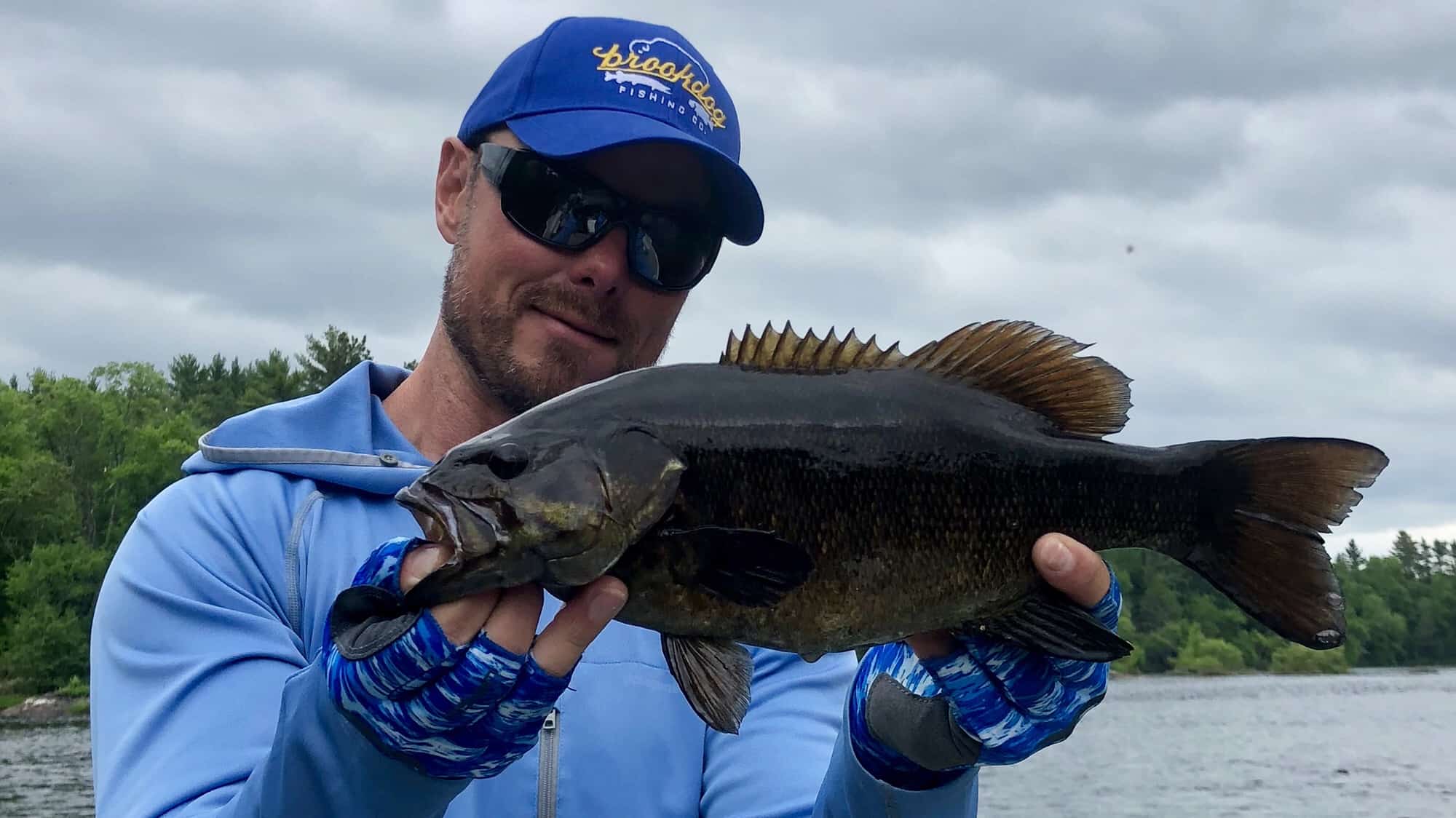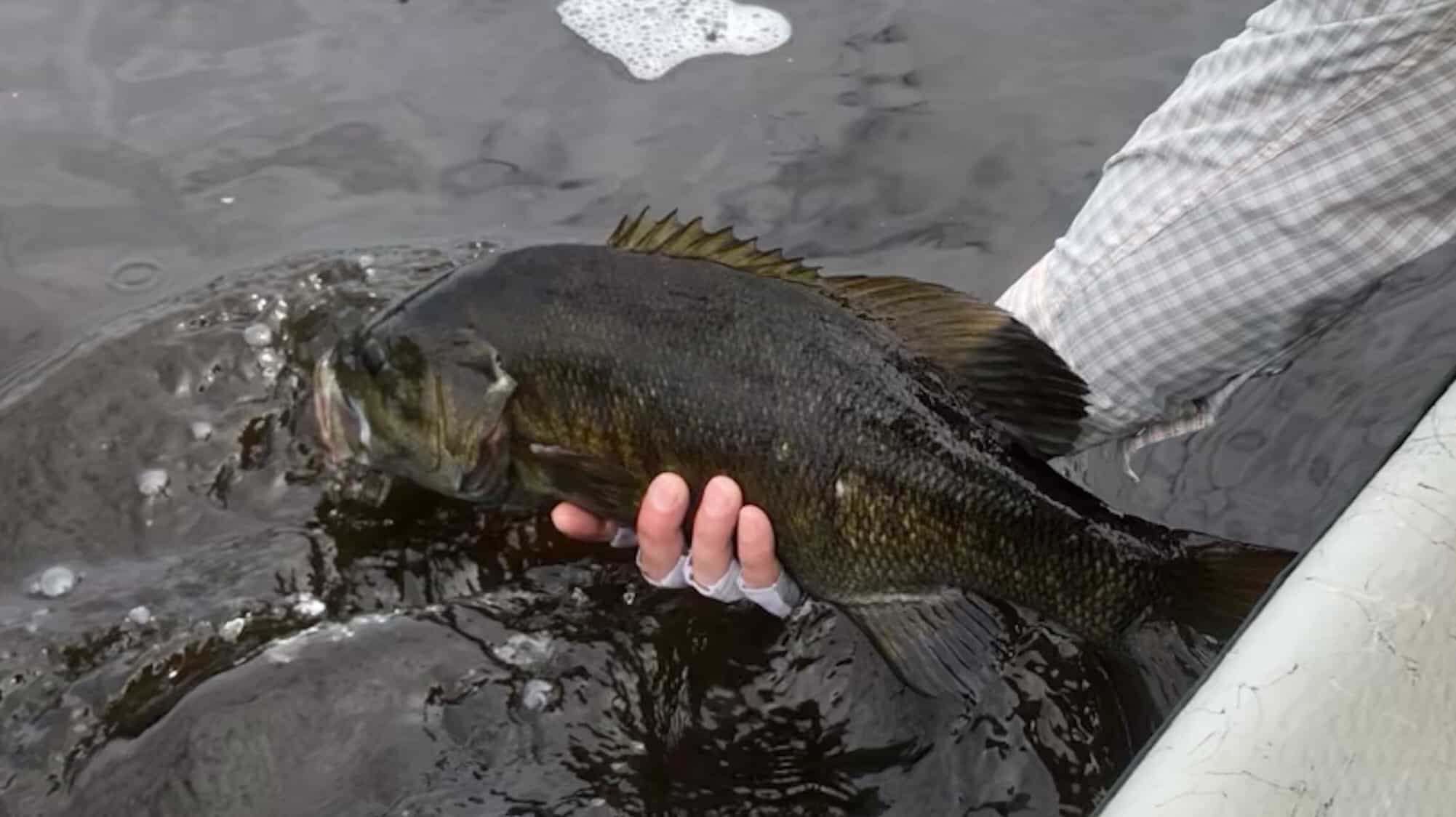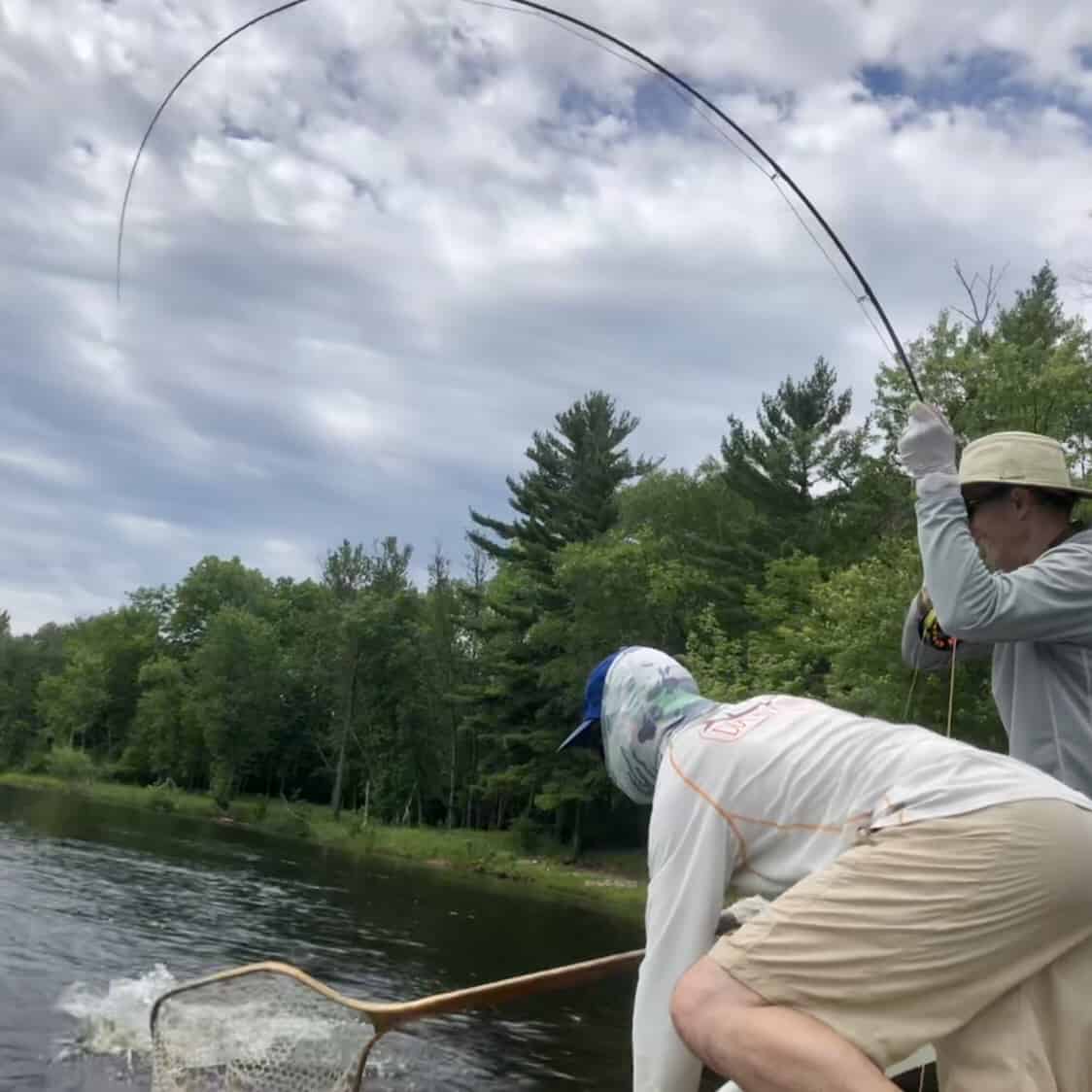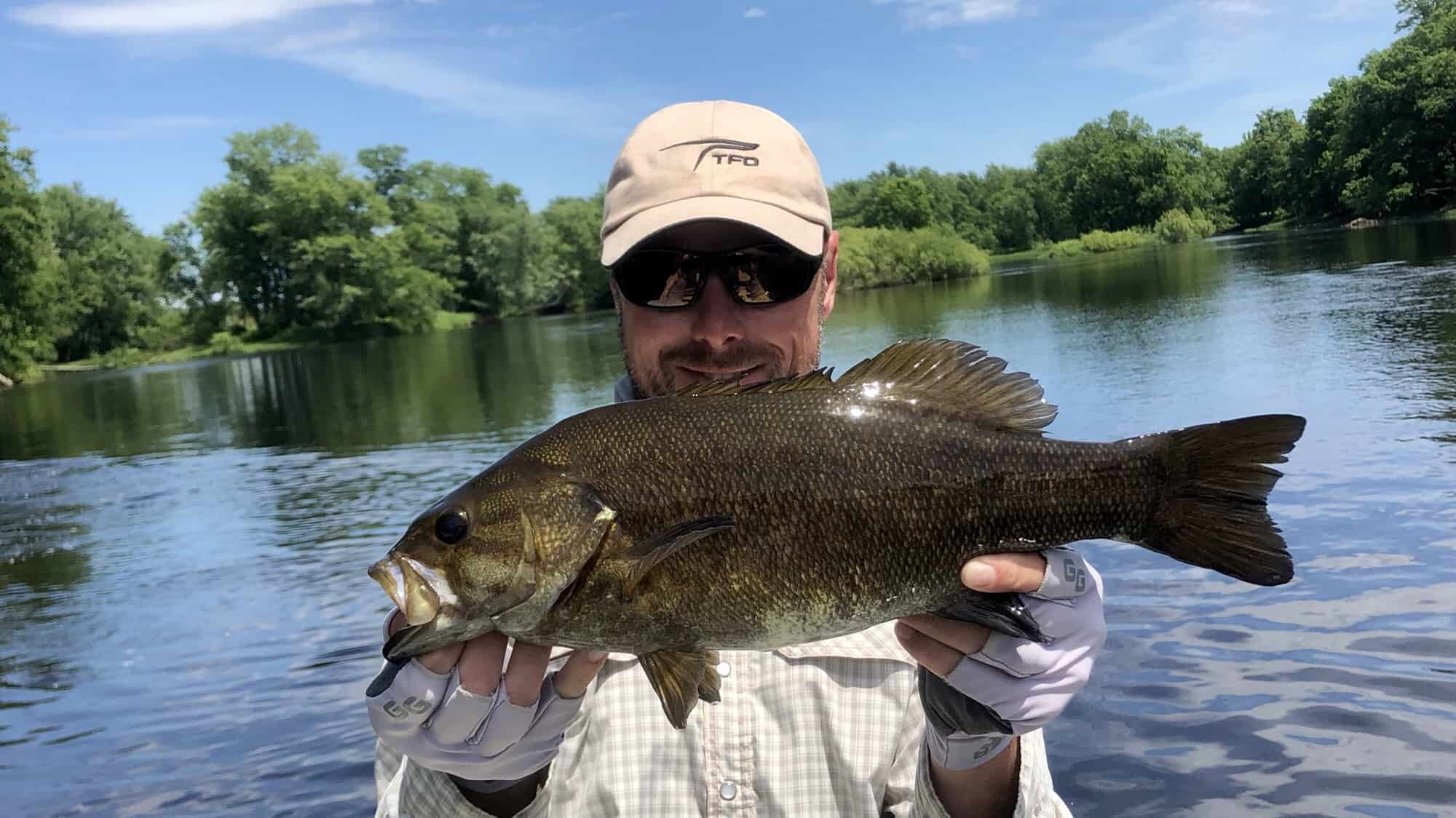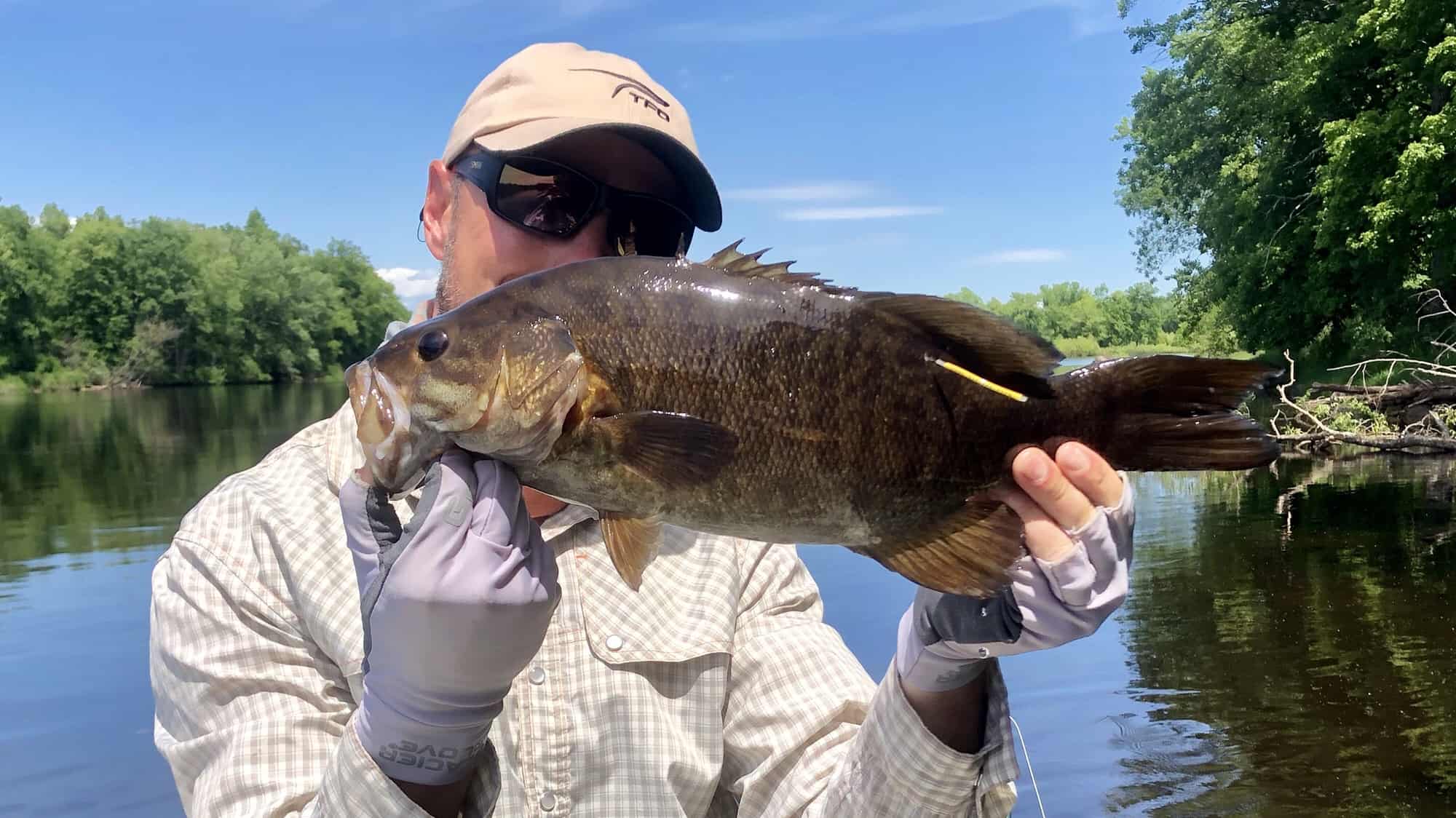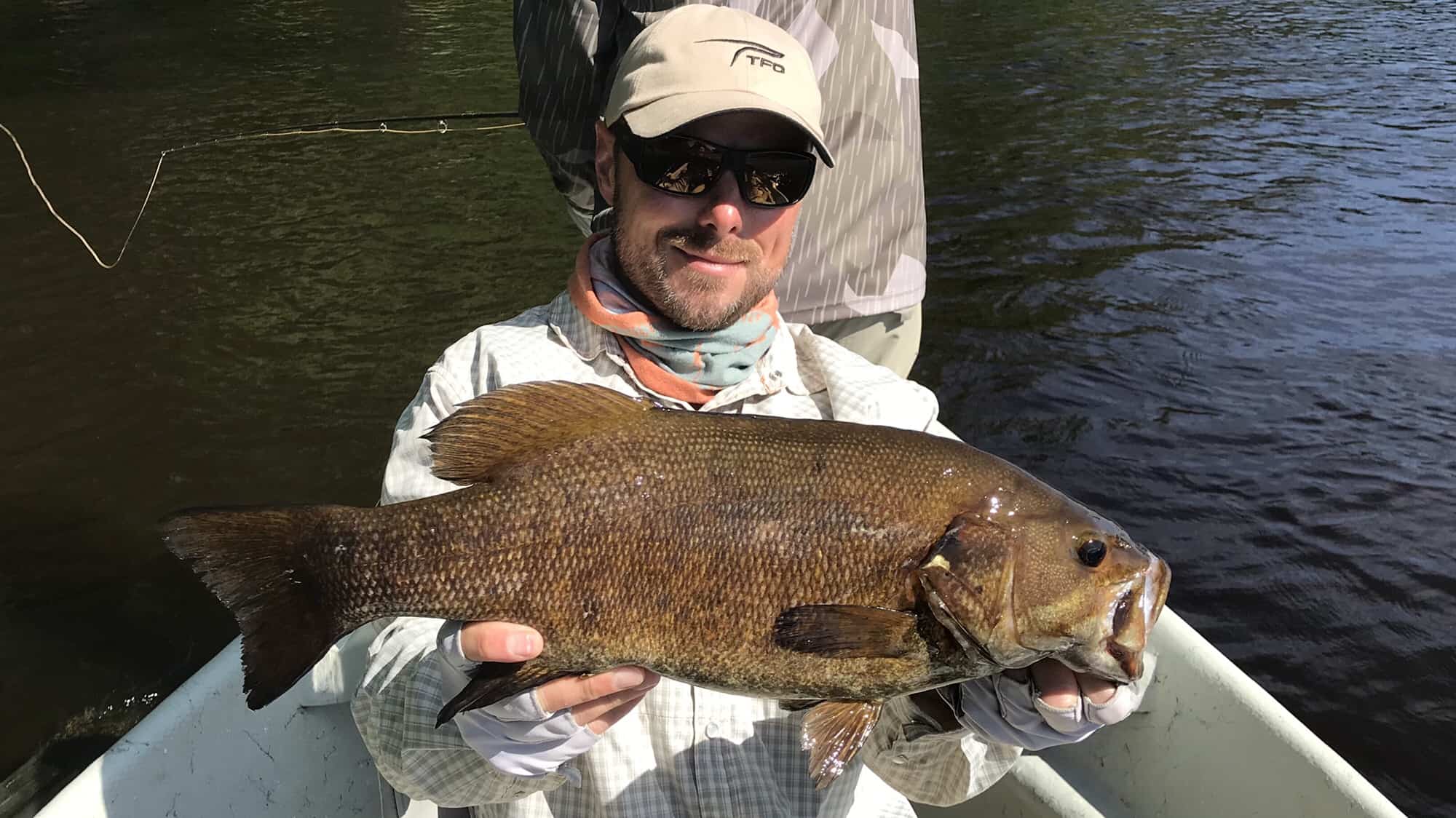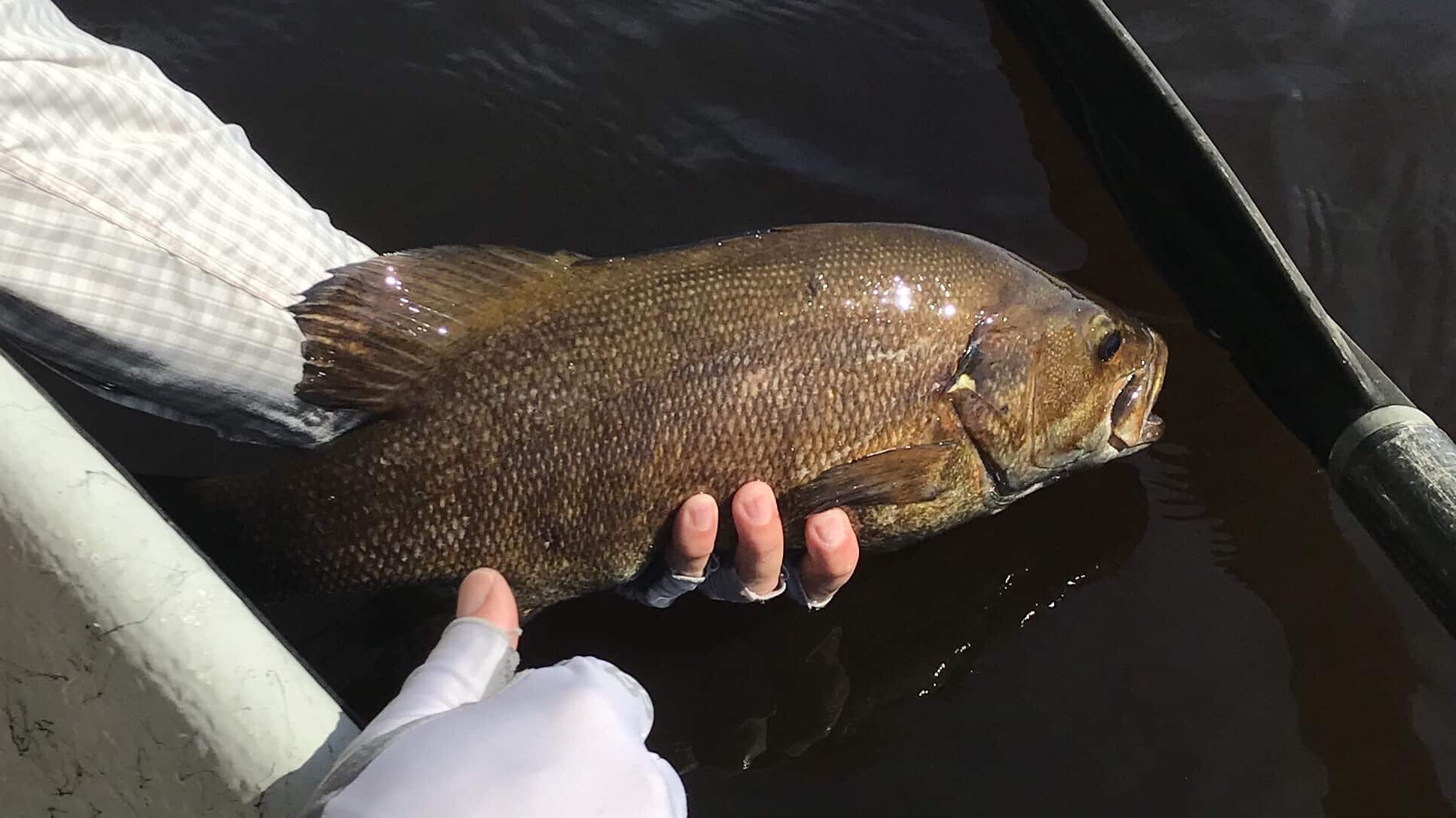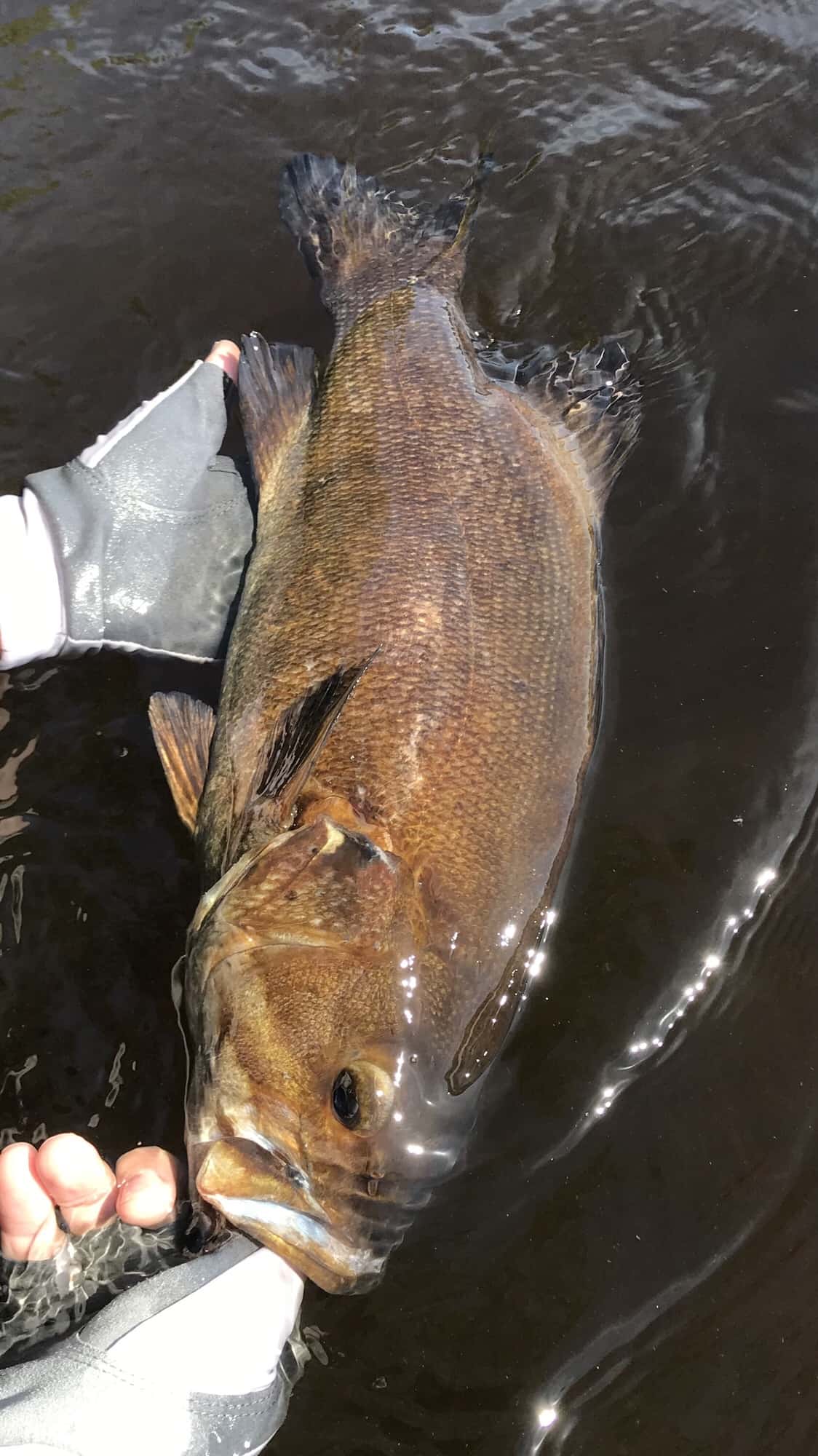 Plan for Next Week
Recovery for the weekend. The musky opener is today so we will dedicate some portion of our days to casting for skis. Smallies are moving back to deep water so we'll be on our sonar this week hunting on the big water. Carp are also on the flats now – I didn't spend much time targeting them last year so that's on the docket too. Should be a great week! Give us a call if you want to get on the water!