Family, Friends, Fishing, and the 4th in the Adirondacks 
My family and I spent the 4th of July in the Adirondacks with my buddy Brian and his family.  As per usual when our families get together, we had a blast.  Planning things to do prior to the trip, getting there, and time spent with loved ones was all hassle free and so much fun.  From fishing new water, to incredible views, to the best fireworks display any of us had ever seen, to just plain relaxing, our consensus was that the Adirondacks havent seen the last of us.
Planning
If you've read any of my travel blogs, you likely know about my 50 states before turning 50 years old mission.  Since travel outside my home state is the general theme of my vacations, planning to go to the Adirondacks took on a different vibe all together.  Stated a little differently – "chalking" NY wasn't my mission, so there was absolutely no pressure.  I could just relax and take in the region…and that I did.
Fishing Research
I felt so little pressure to catch a fish on this trip that I honestly didn't do any research.  I looked forward to just exploring a different lake every day and picking which one the night prior.  Well, if I'm being completely honest, I looked at the Navionics app on my phone to see if I had charts for some of the bigger lakes.
Since I wanted to trailer my boat, I scanned around looking for bodies of water that were deeper than 50' and accessible via boat ramps.  I found many that fit those criteria – all within a half an hour drive from the AirBnb.  According to the DEC, all these deeper bodies of water hold lake trout, pike, smallmouth bass, largemouth bass, perch, brook trout, rainbow trout.  Surely, I could figure something out when I was on the water.
Lodging Criteria
When looking for a place to stay, our house had to have the following characteristics:
3-4 Bedrooms – 2 with queens/kings (for the adults), and 1 or 2 with smaller beds (for the kids)
3 Bathrooms
Secluded – preferably in a heavily wooded area – but within 15 minutes from a restaurant you can look forward to visiting a couple times if necessary.
Nice – I can't describe it but I know it when I see it. There's a time and place for camping.  I'm a fan.  There's also a time and place for spending the money and spoiling yourself.  Nothing crazy.  We were prepared to spend on this one.
Driveway big enough to fit the boat trailer.
Numerous options to fish within a 30 minute drive.
This place fit all these criteria and then some:  Tree House Feel in a Perfect Location – Houses for Rent in Lake Placid, New York, United States – Airbnb.
That's it…that's the extent of the planning.  I made sure bringing my boat would be worthwhile and found a house that fit all our criteria.  I have to admit, that's the least amount of research that I've done in preparation for a vacation.  It felt pretty damn good.
Execution
As I alluded to in the planning section above, "chalking" New York as a state wasn't the objective, nor was chalking the Adirondacks.  All I wanted to do was spend time with family and friends in a gorgeous location and do a little recon for trips to come.  Here's what we did:
1-July – Travel – Drove to Lake Placid.  I trailered the boat so I had to drive a bit slower normal.  It took us just shy of 6 hours.  Here's a link to where we stayed:  Tree House Feel in a Perfect Location – Houses for Rent in Lake Placid, New York, United States – Airbnb.  After we arrived, we drove through town and ate dinner on the banks of Mirror Lake.
2-July – Fished Lake Placid.  Launched from here: https://goo.gl/maps/EPpQH45Z237wgLeW7   Poked around the general area of the town as well.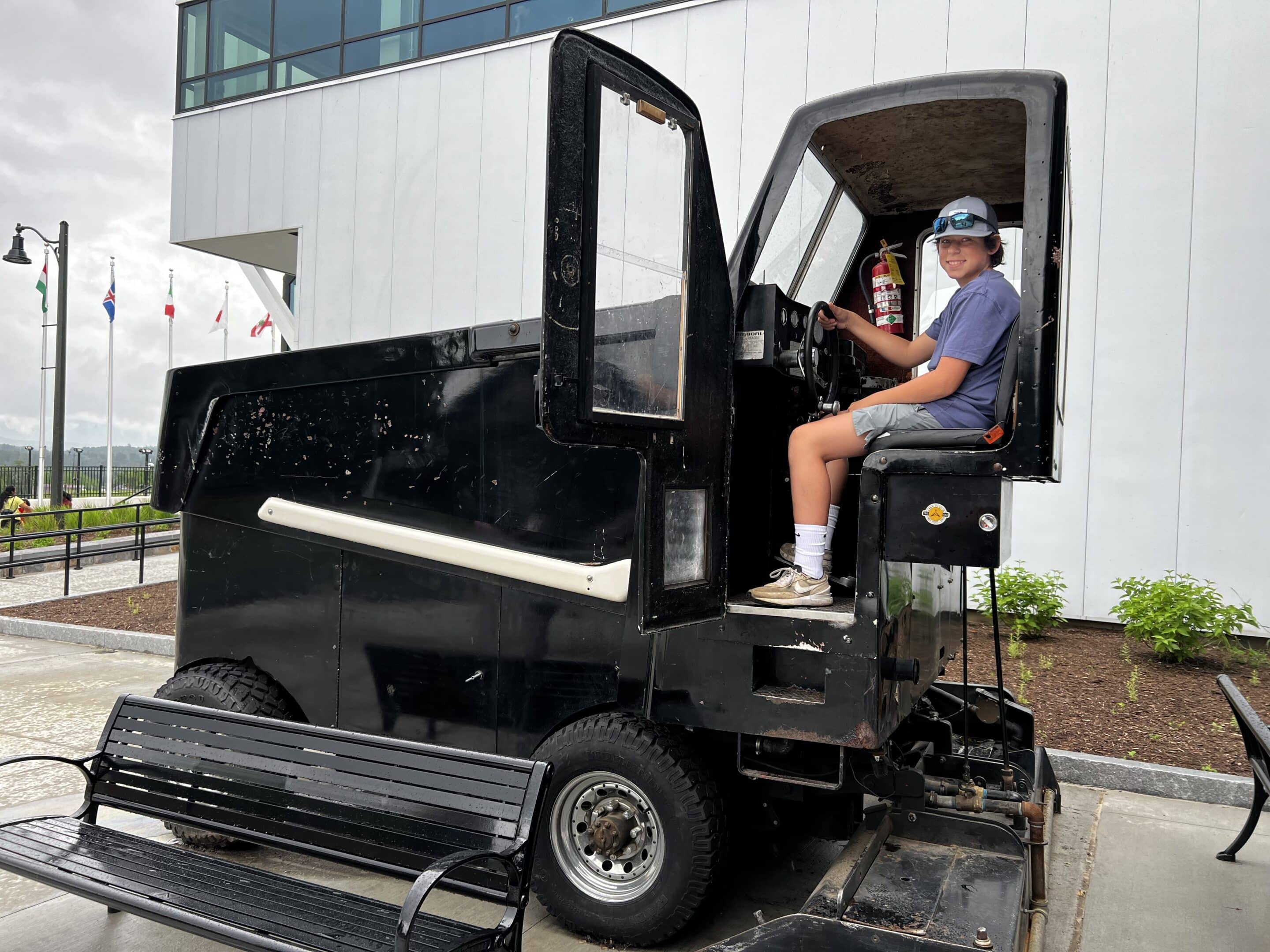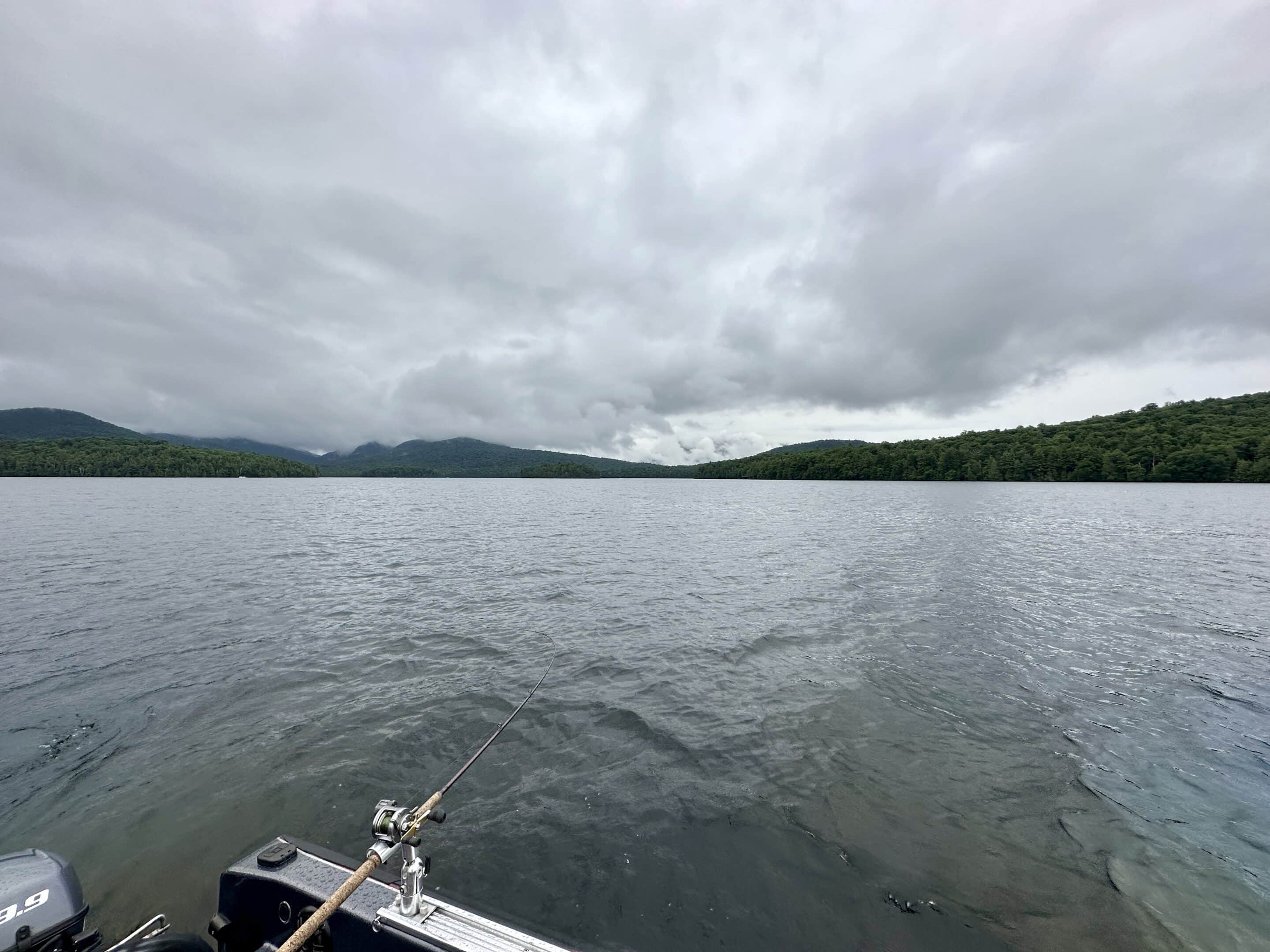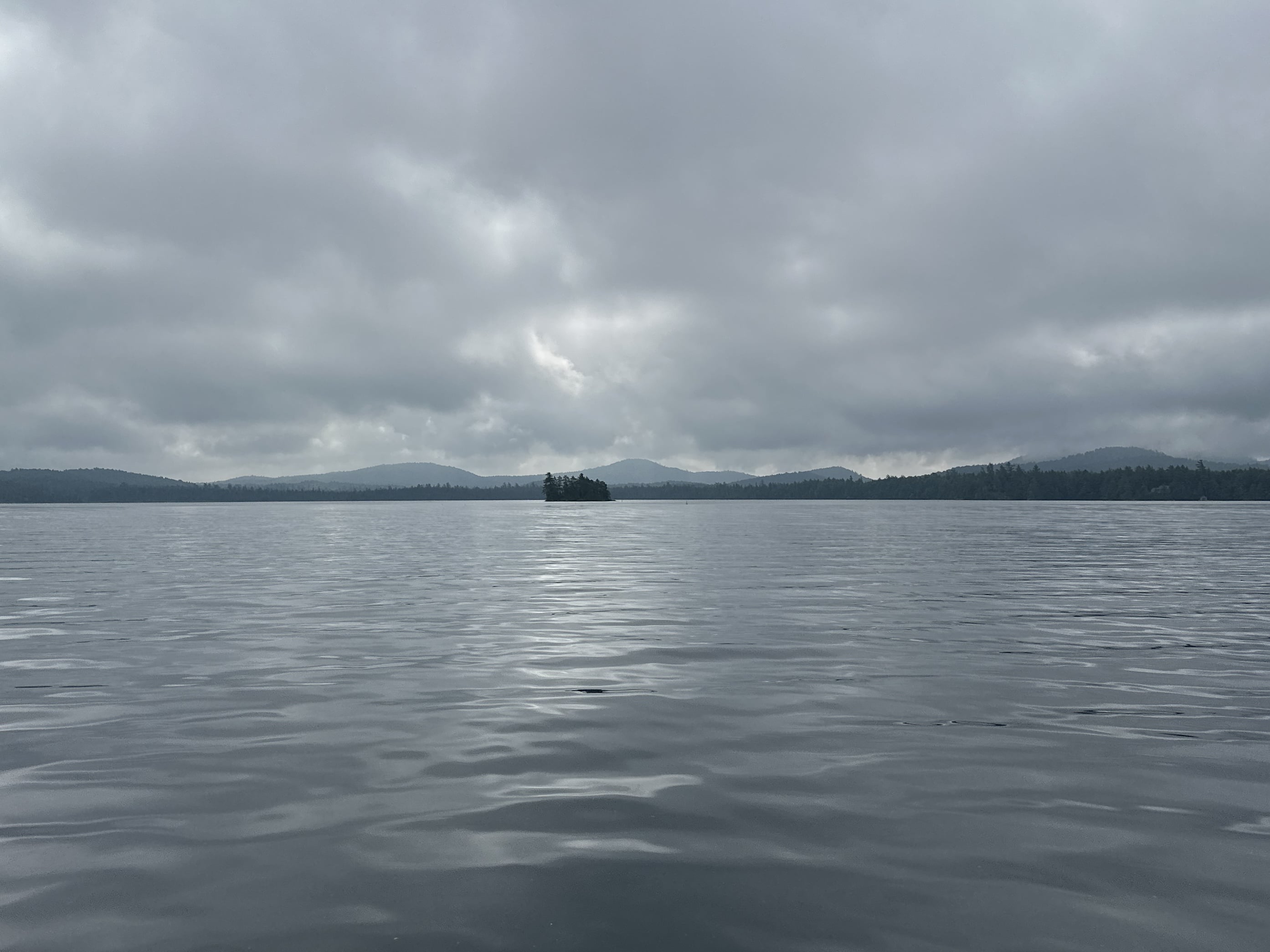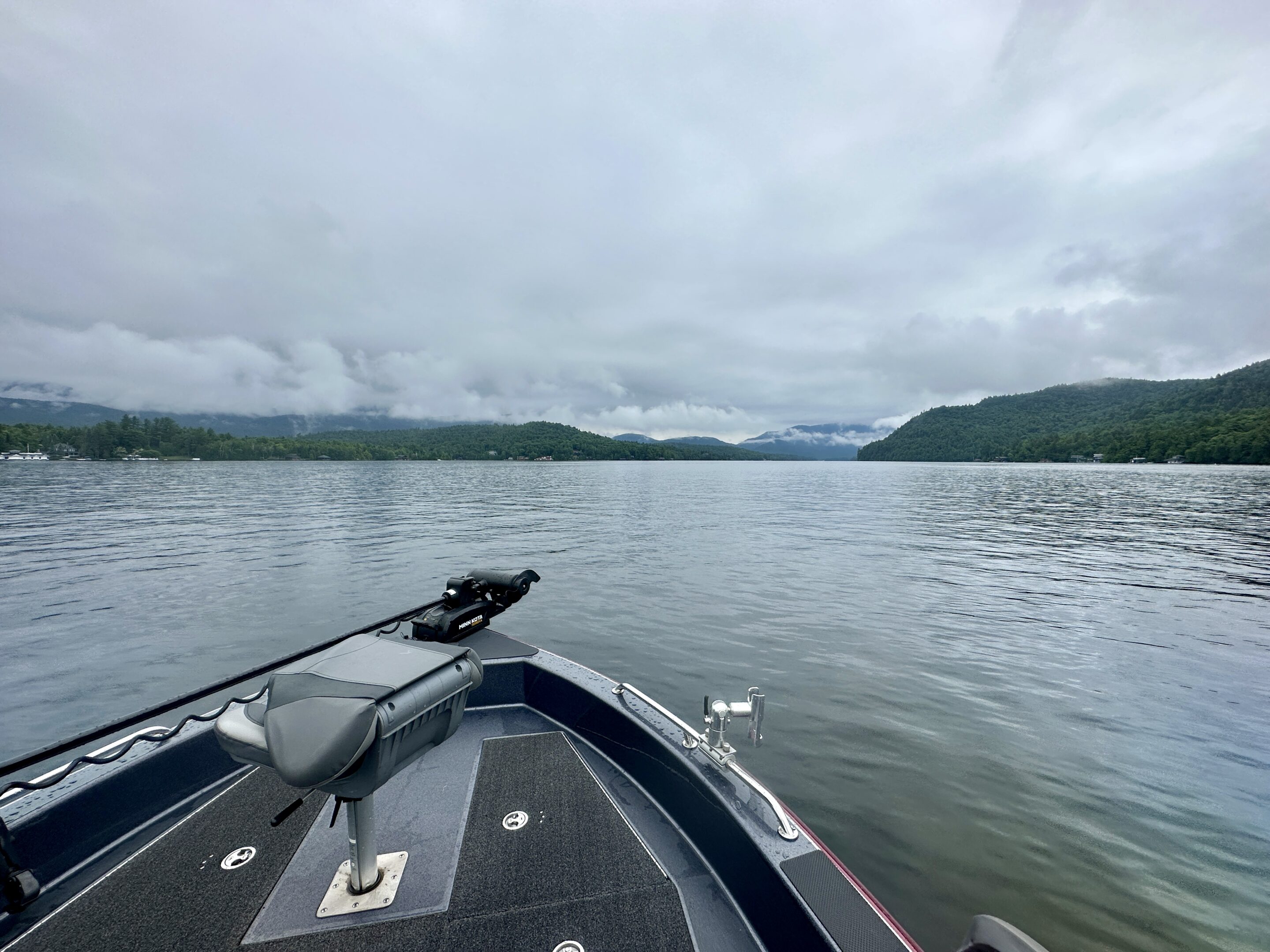 3-July – Fished Upper Saranac Lake.  Launched from here:  https://goo.gl/maps/Nnc6dyNdnPXfUvVv7.  My daughter and my buddy Brian's partner and her daughter hiked Algonquin.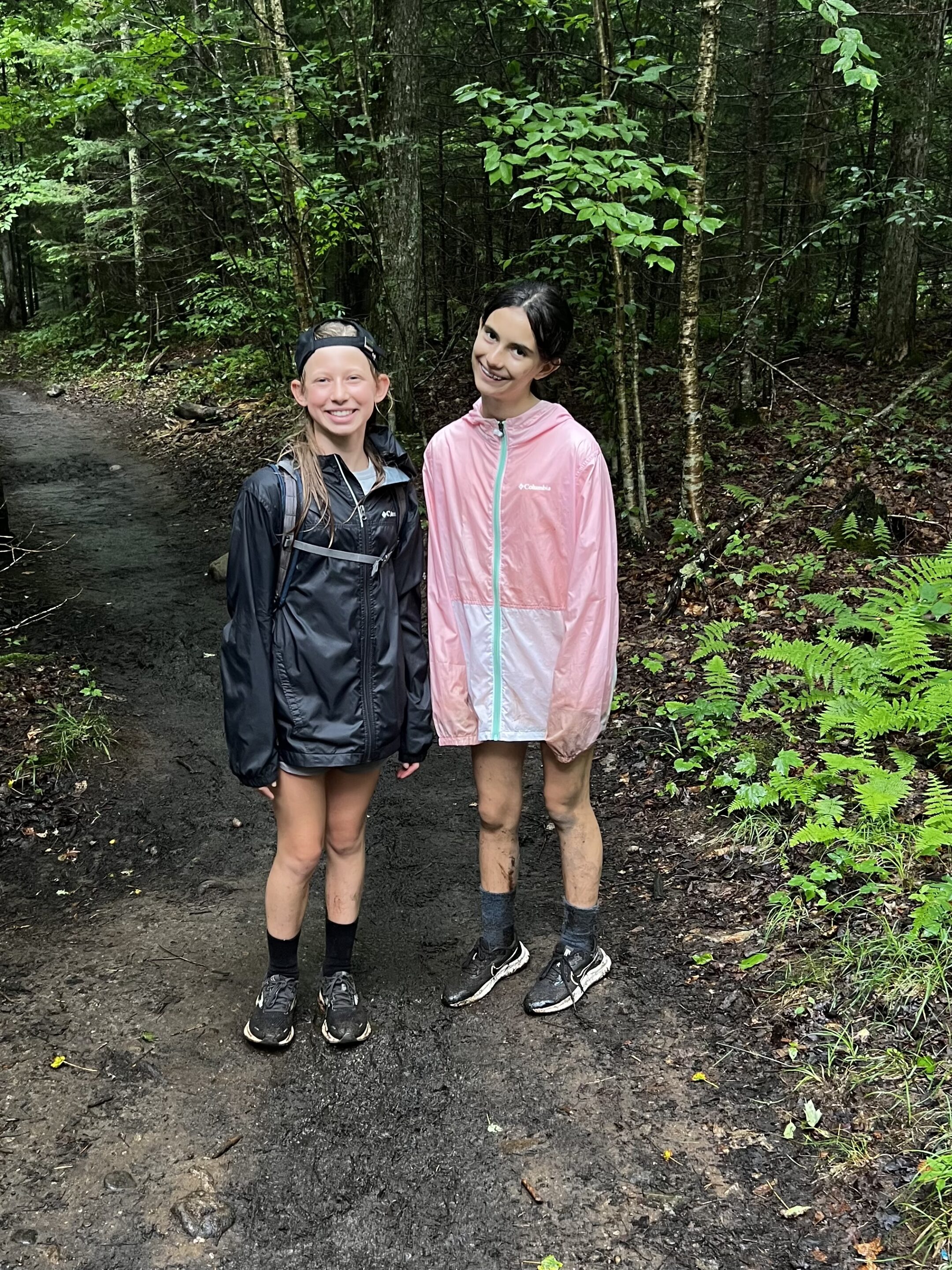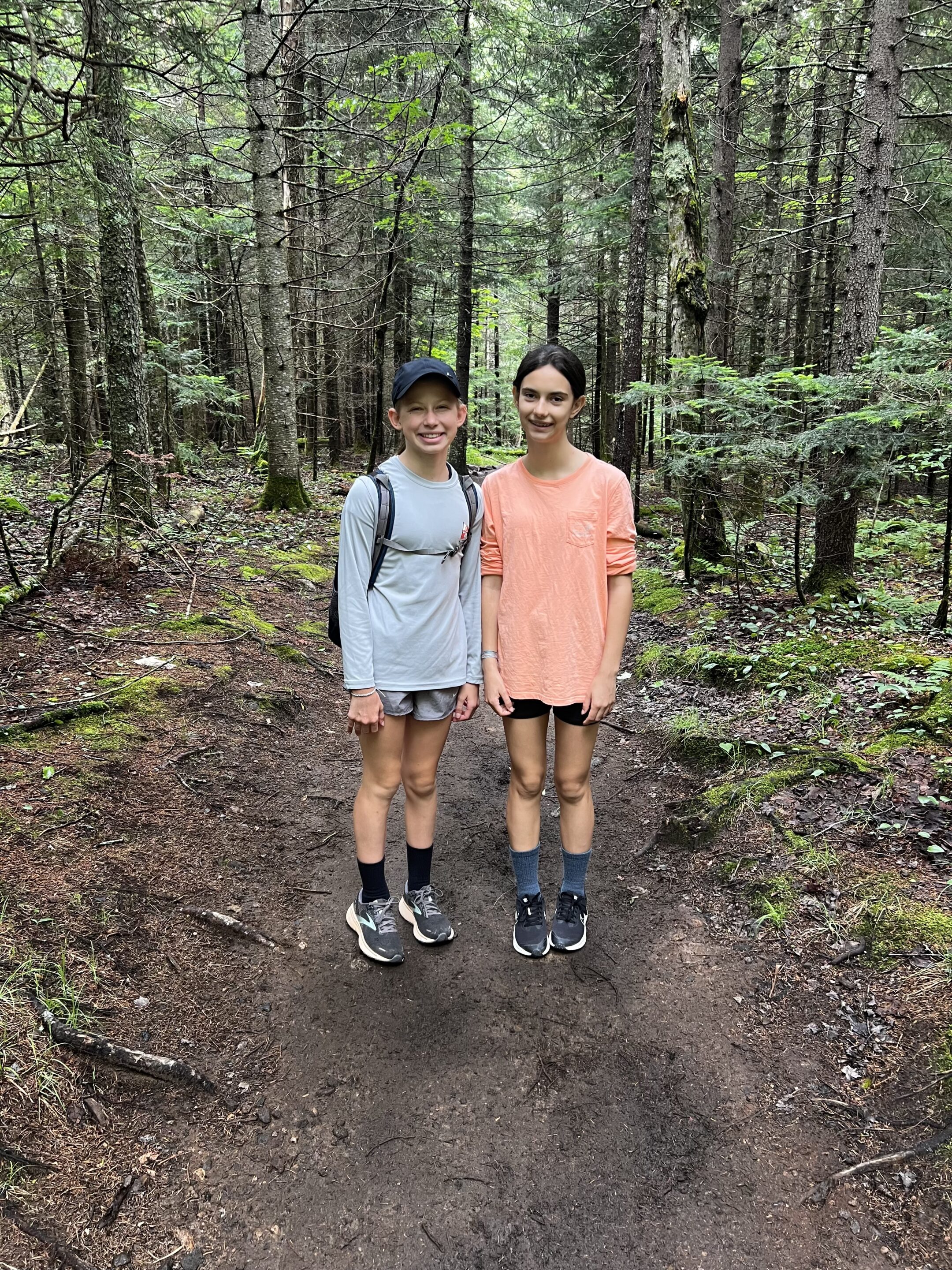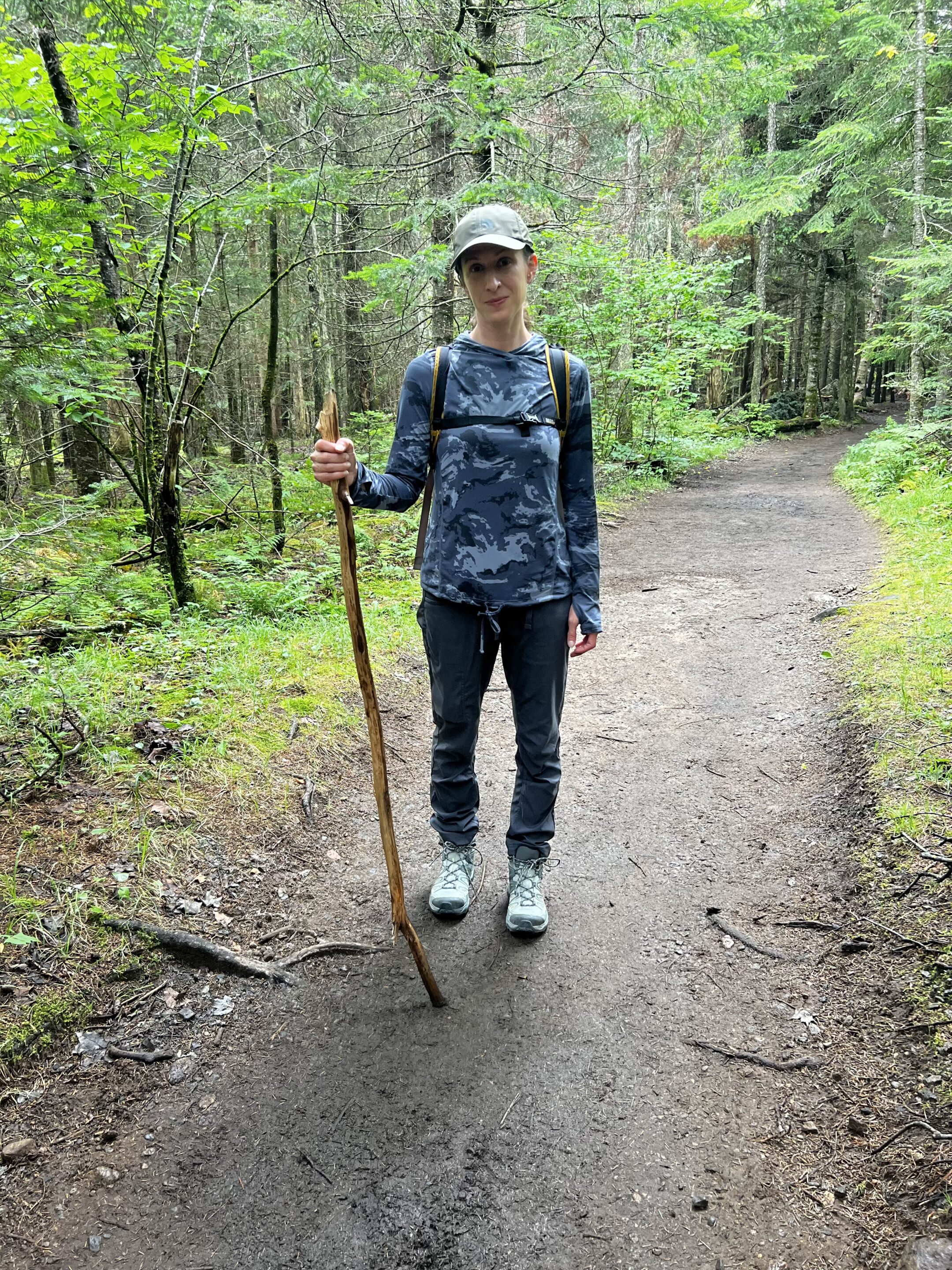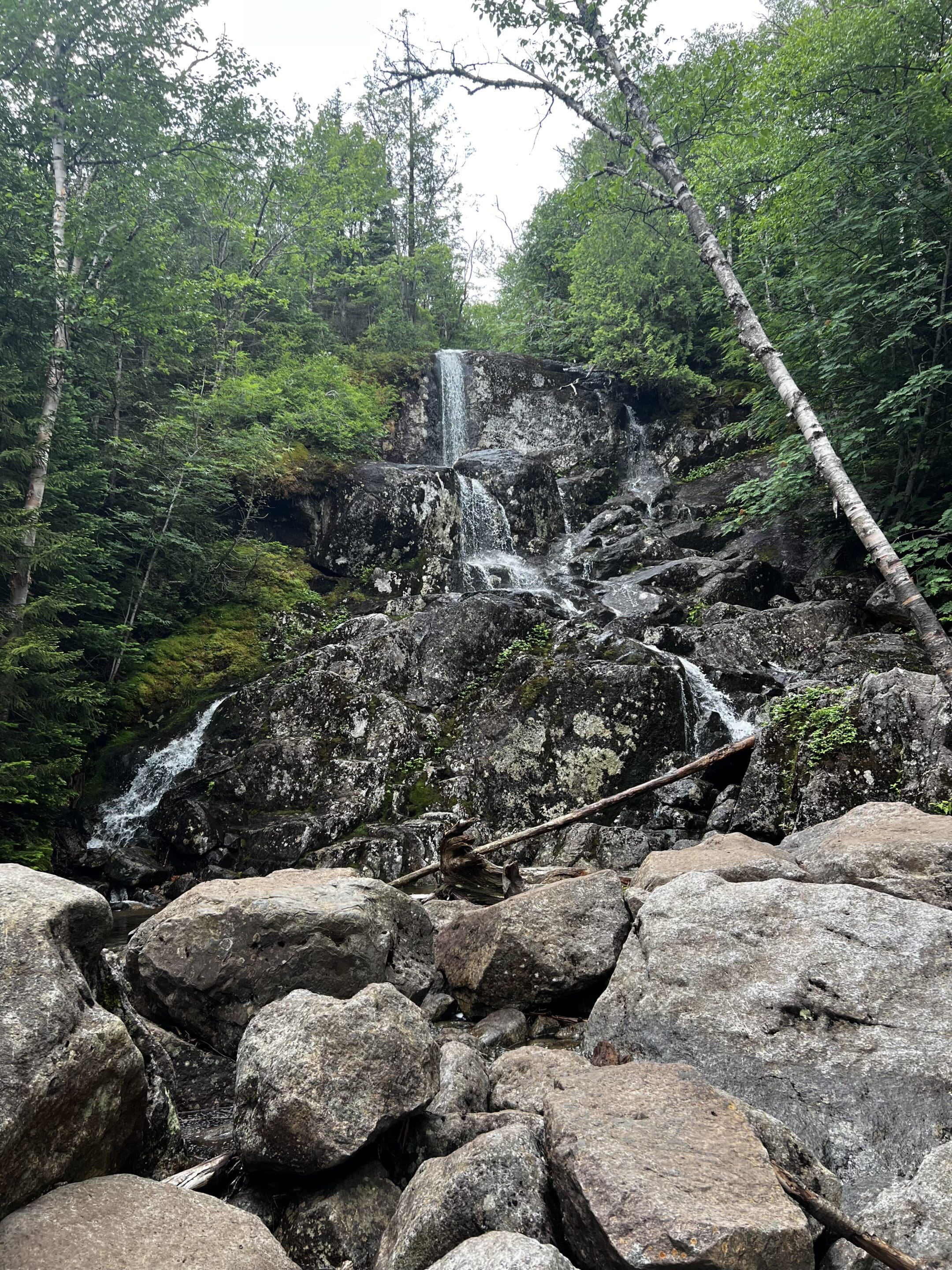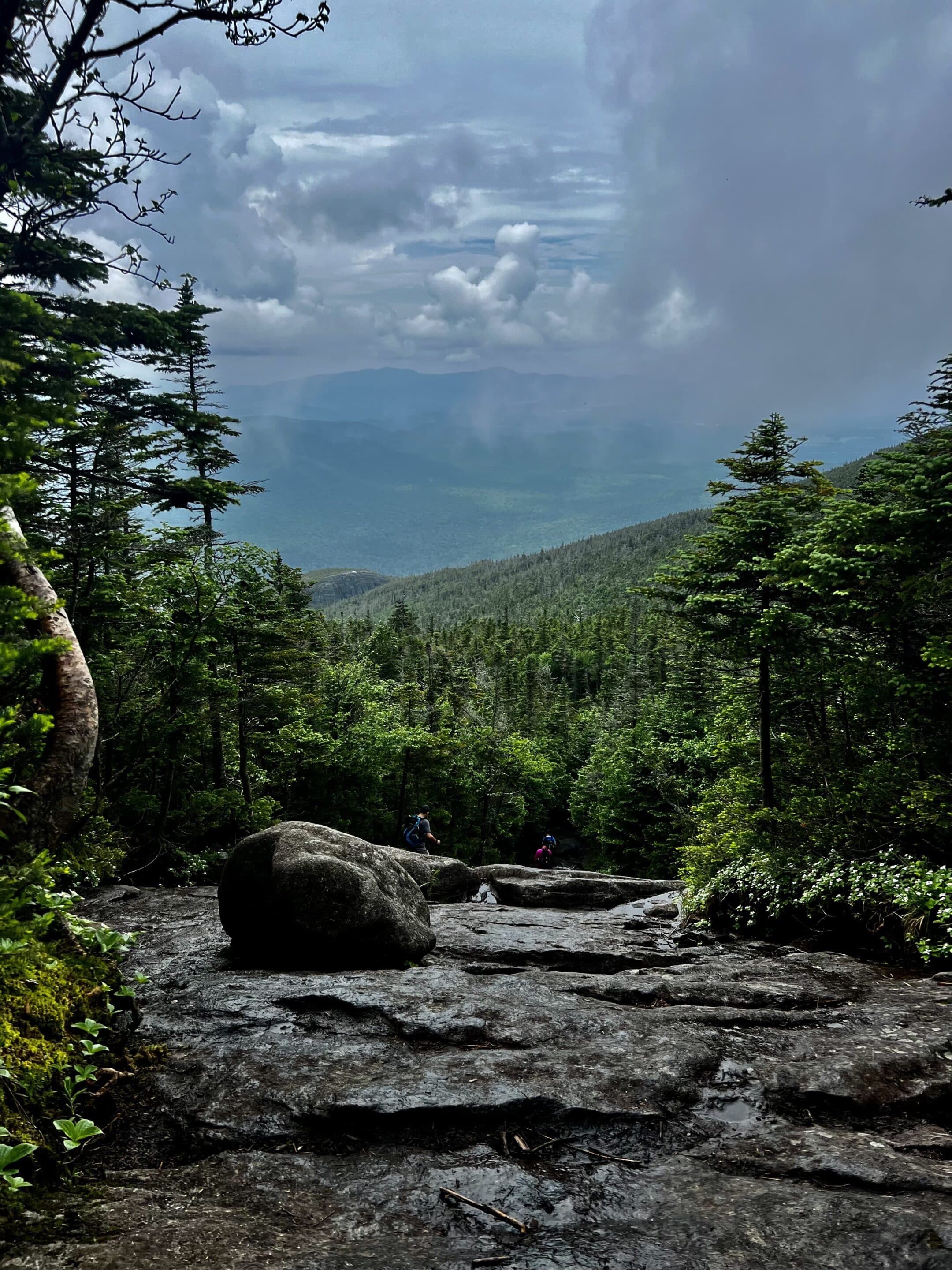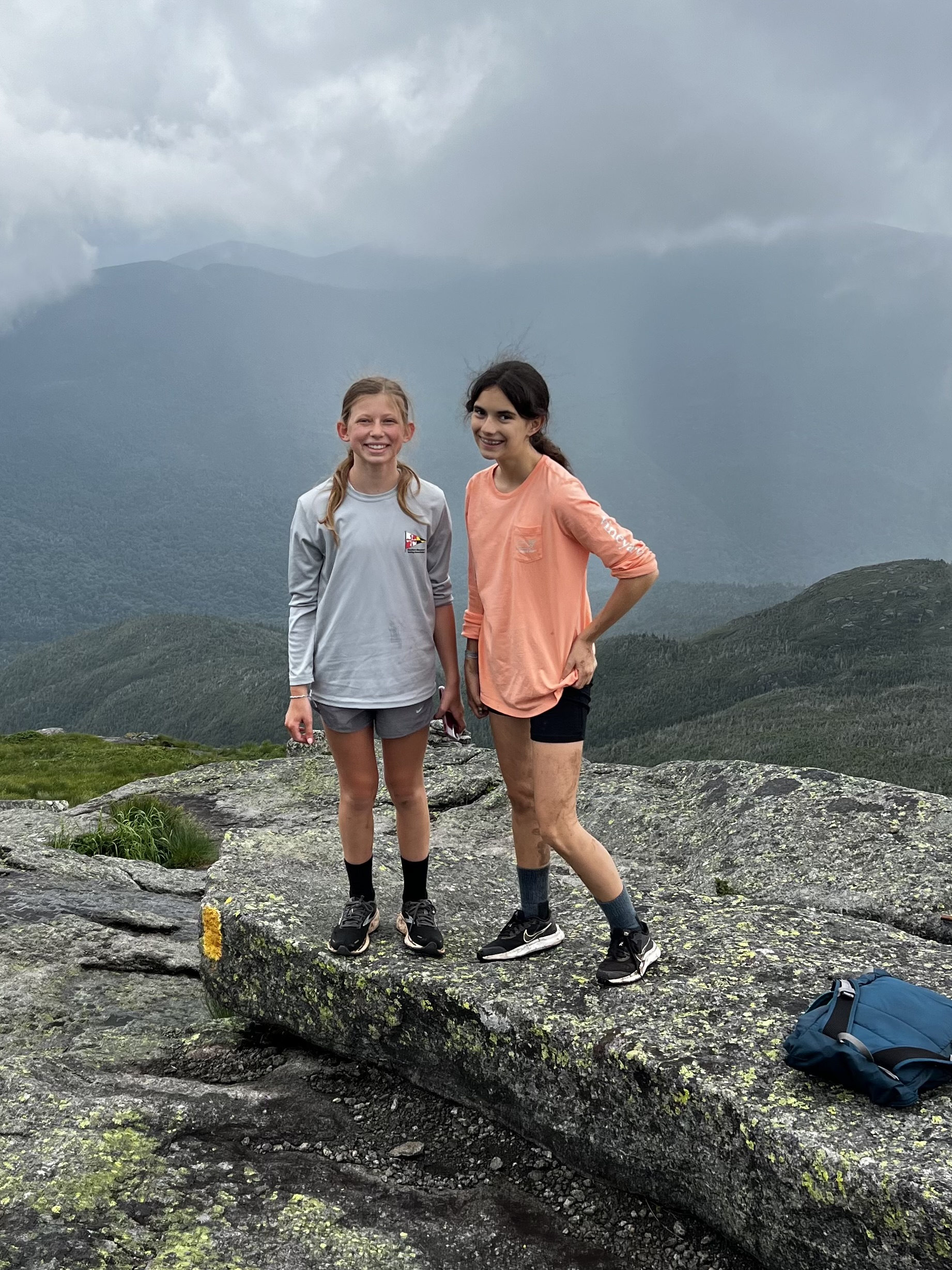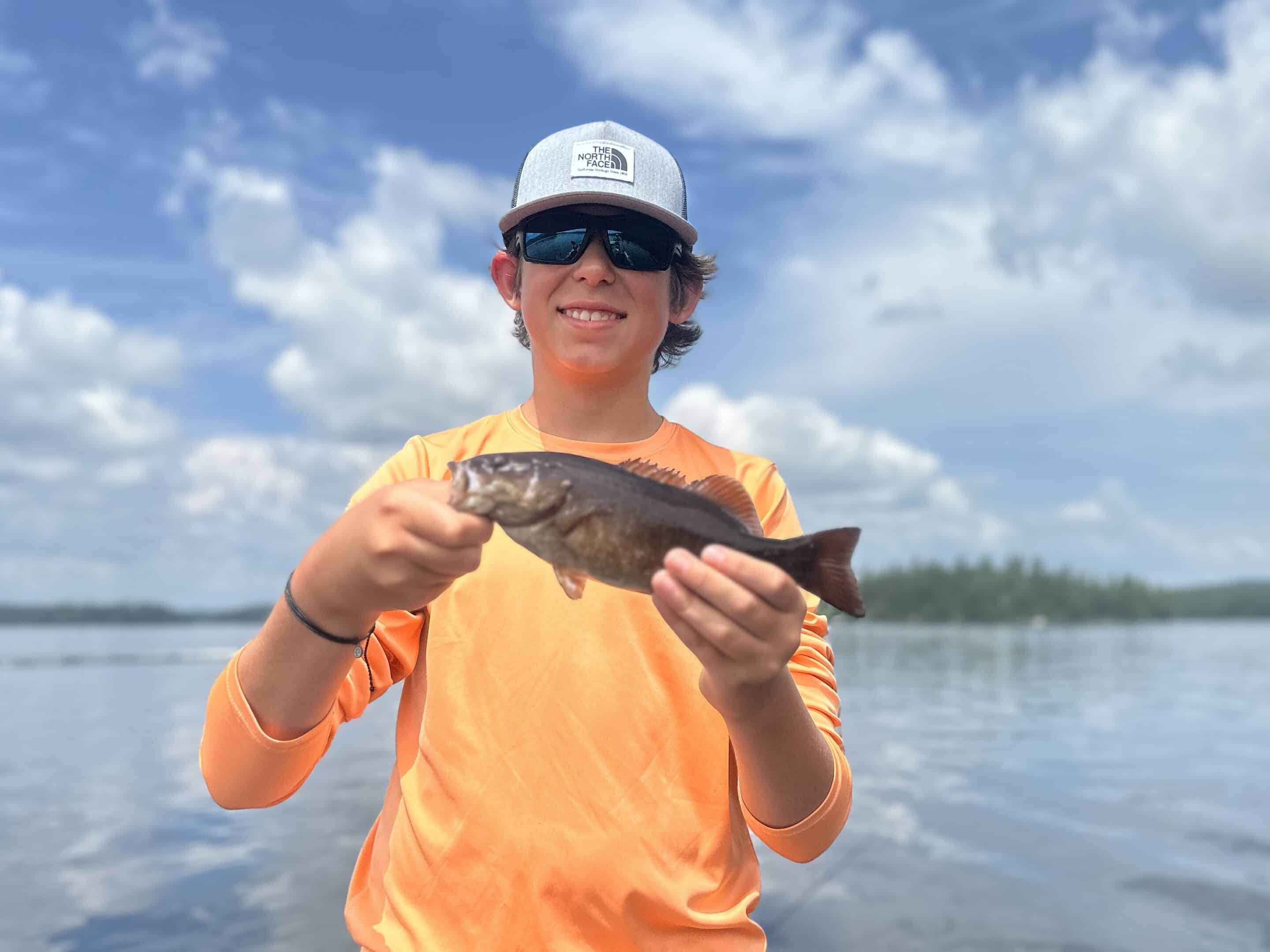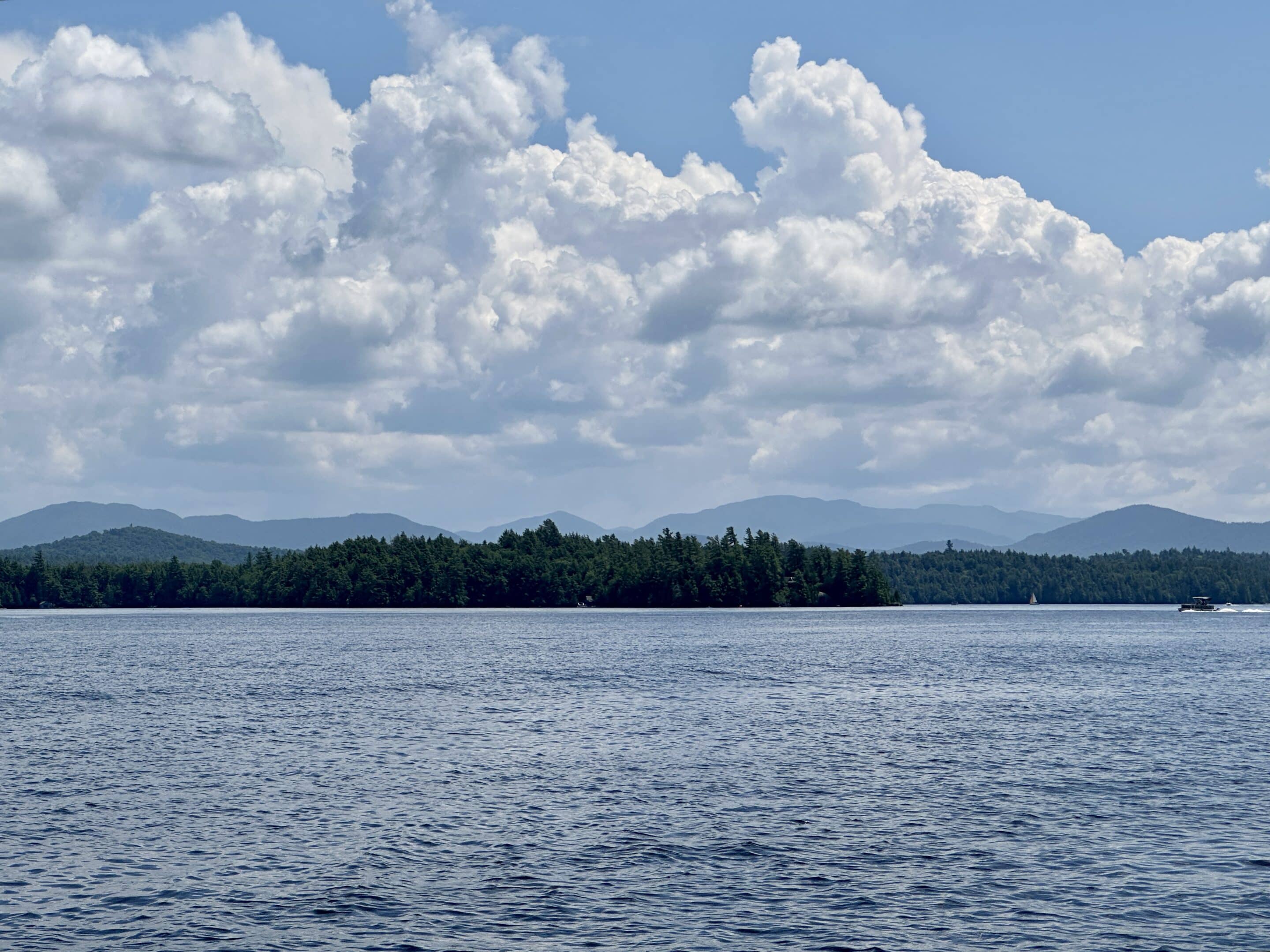 4-July – Fished Upper Saranac lake again.  Launched from the same location.  Later that afternoon, we drove the Veterans Drive up to the peak of Whiteface Mountain to get a panoramic view of the area.  Finished the day watching the fireworks on Lake Flower (town of Saranac Lake) from a pontoon boat (https://goo.gl/maps/Pa5HZXy8Ln34ohZs6).  Like I said before – best fireworks ever!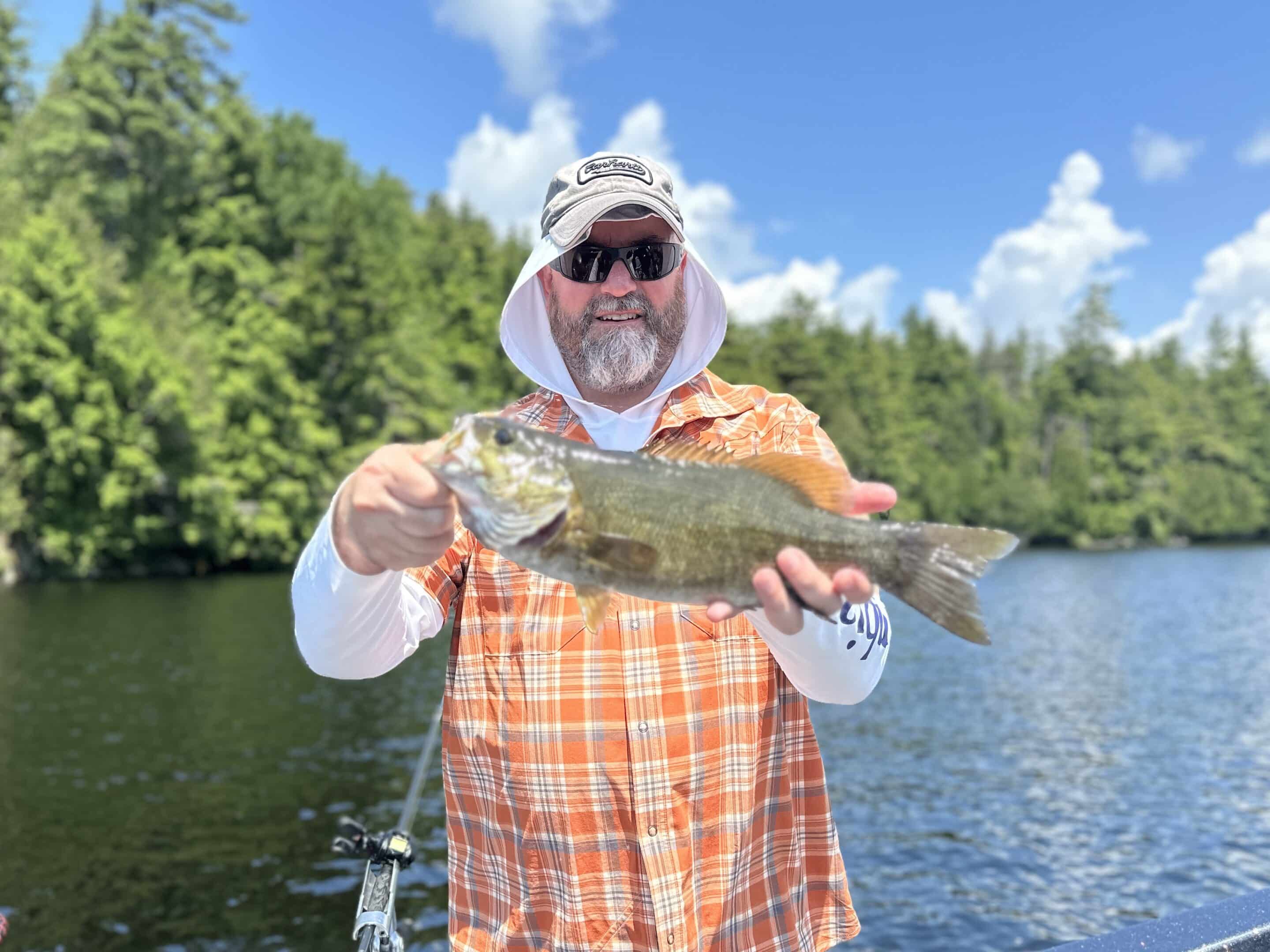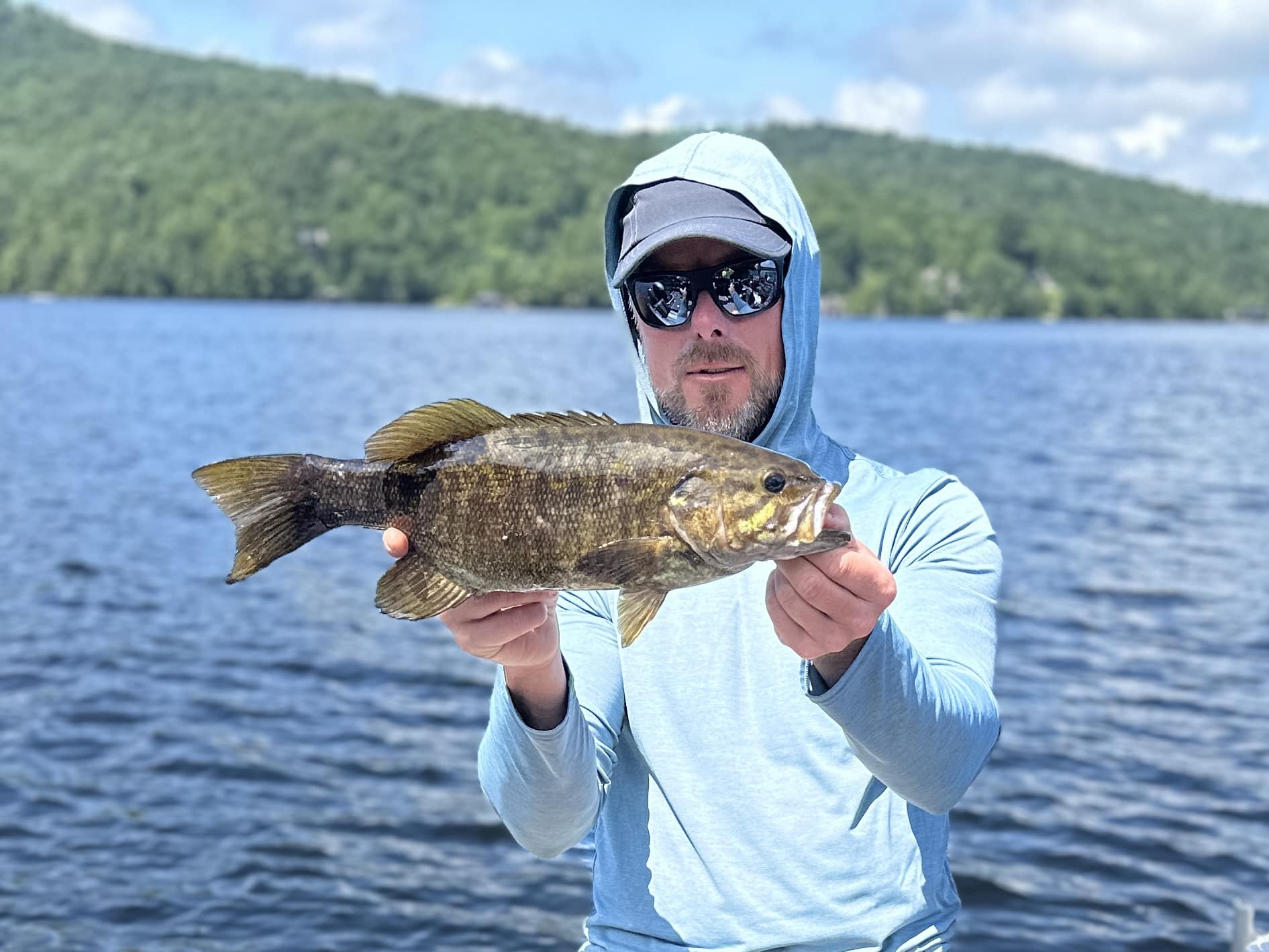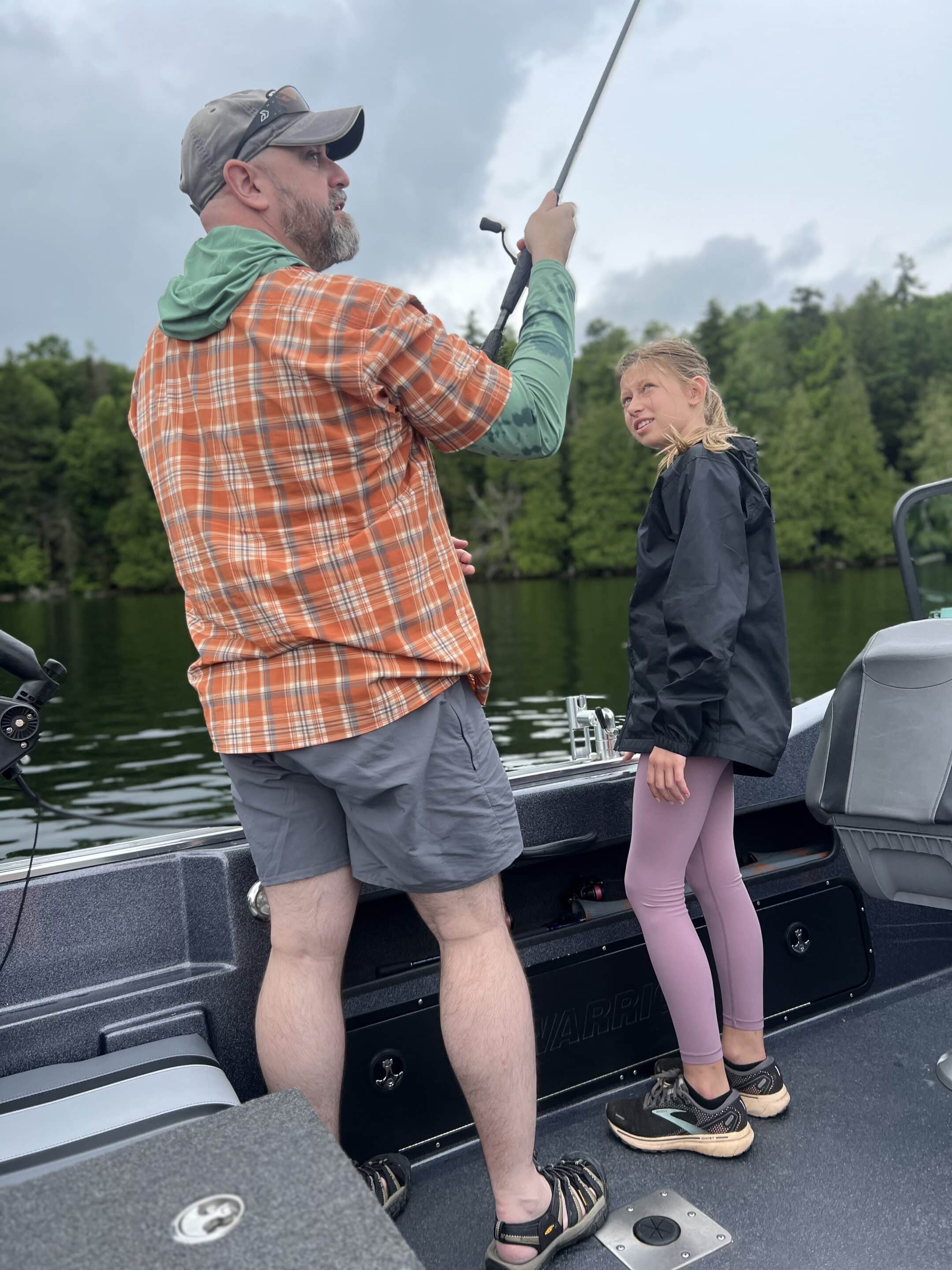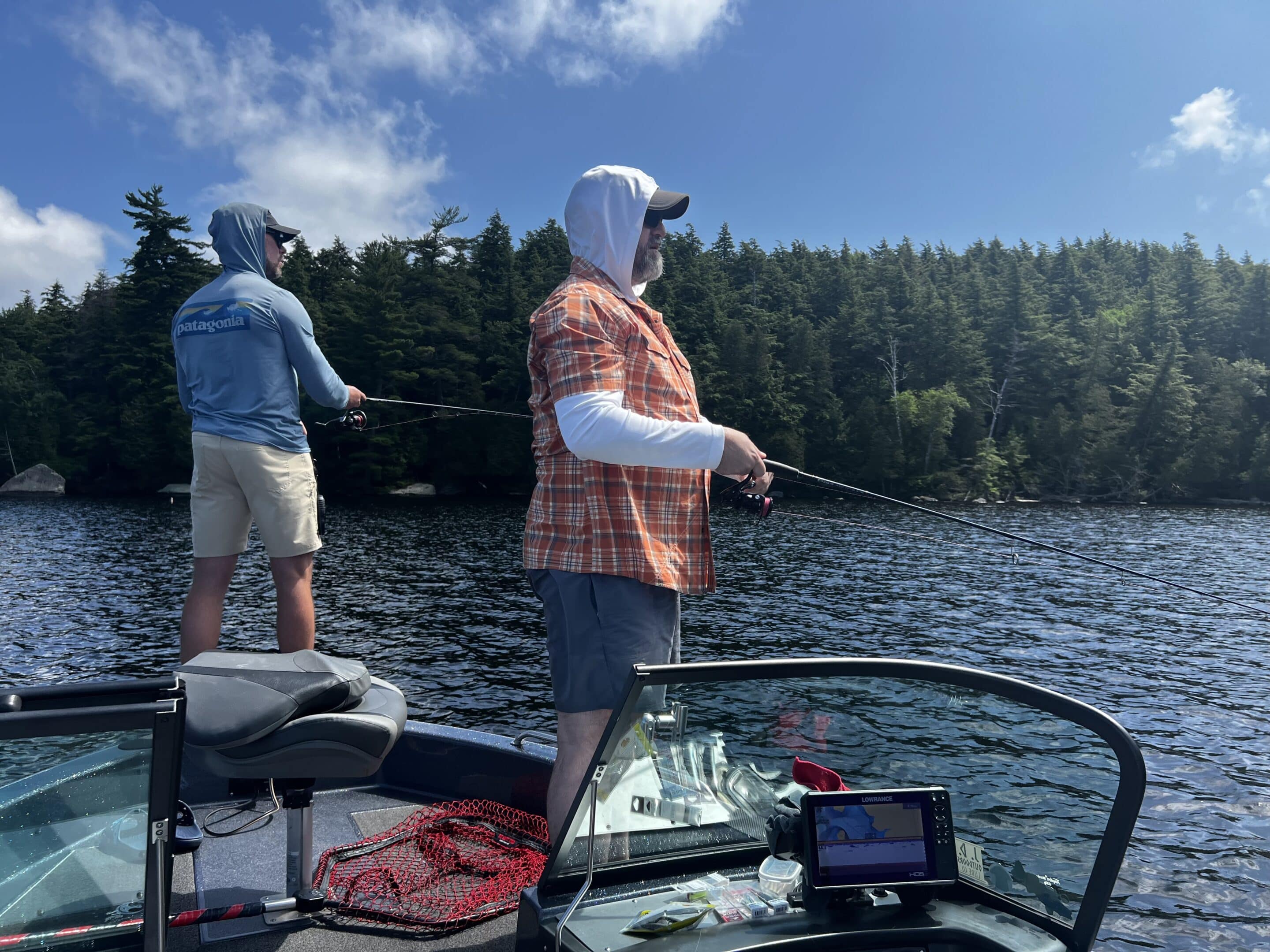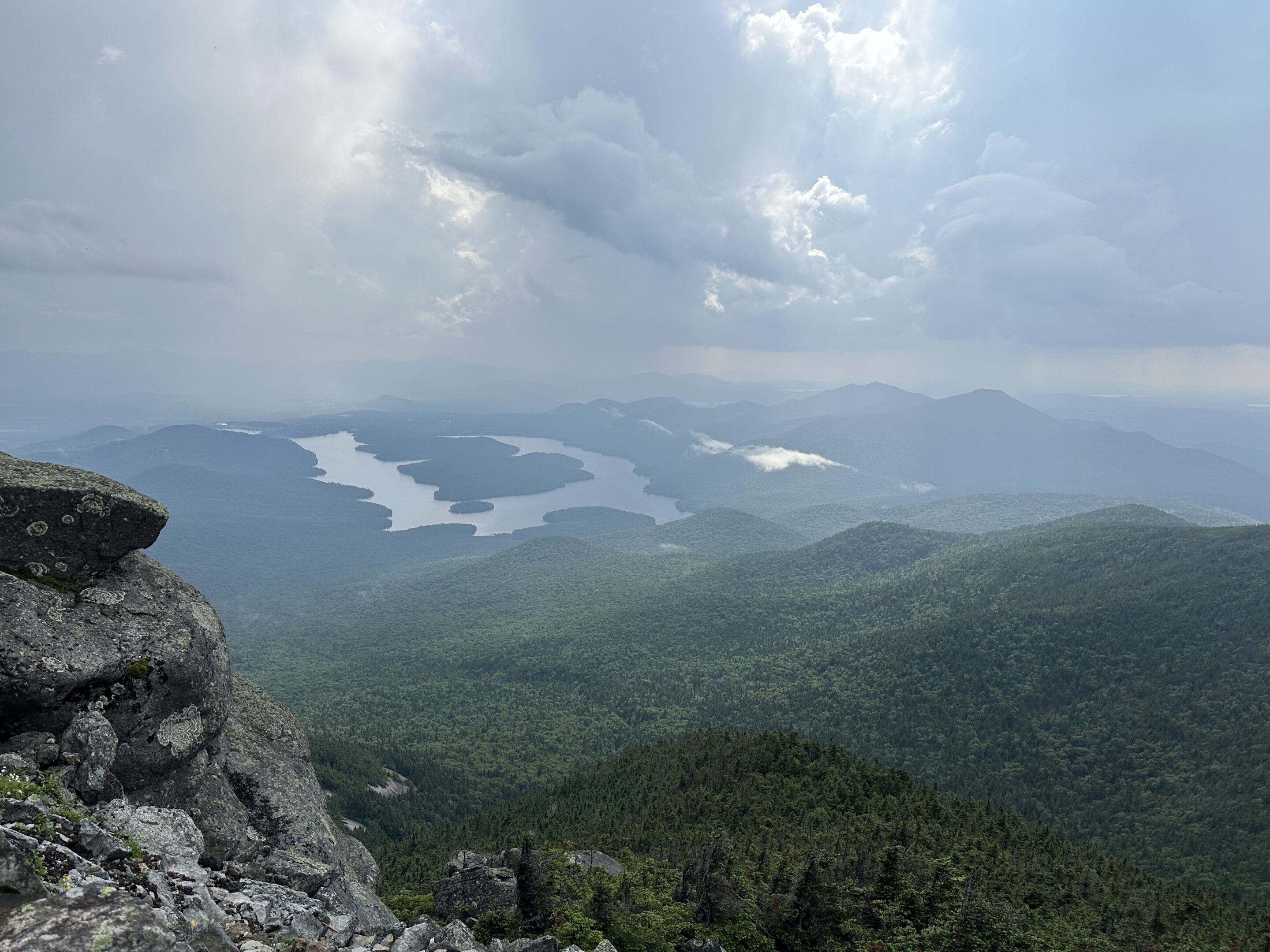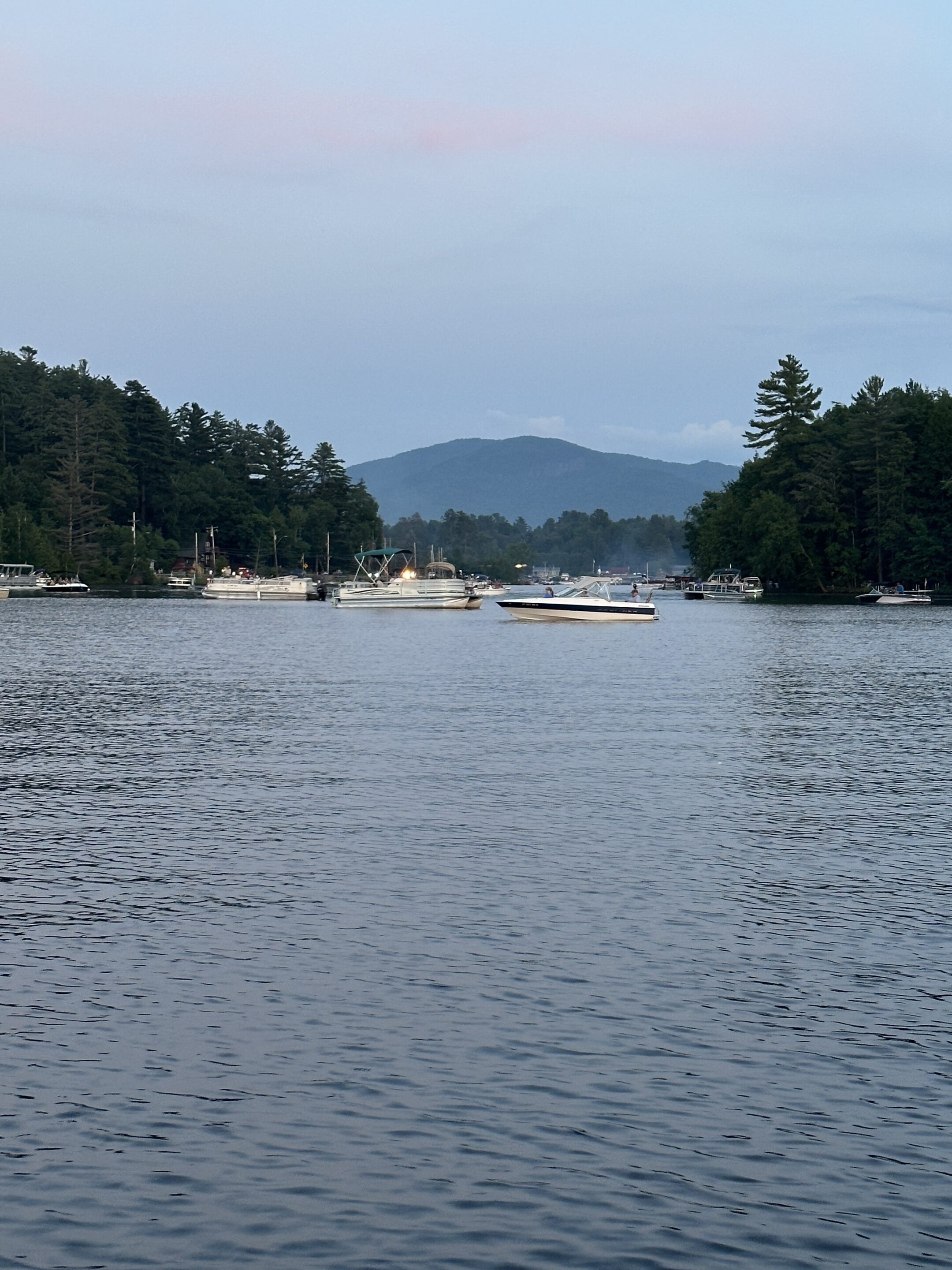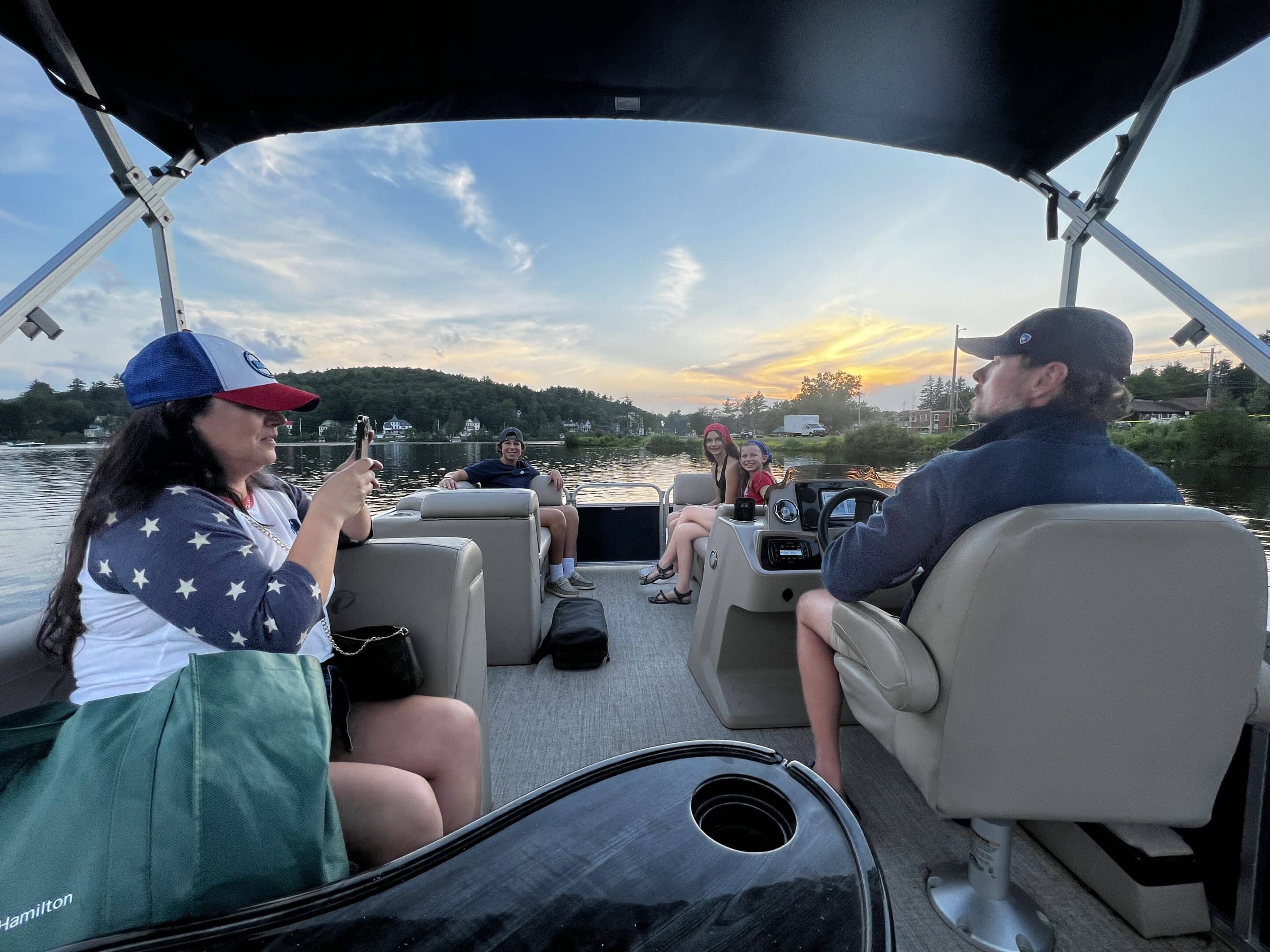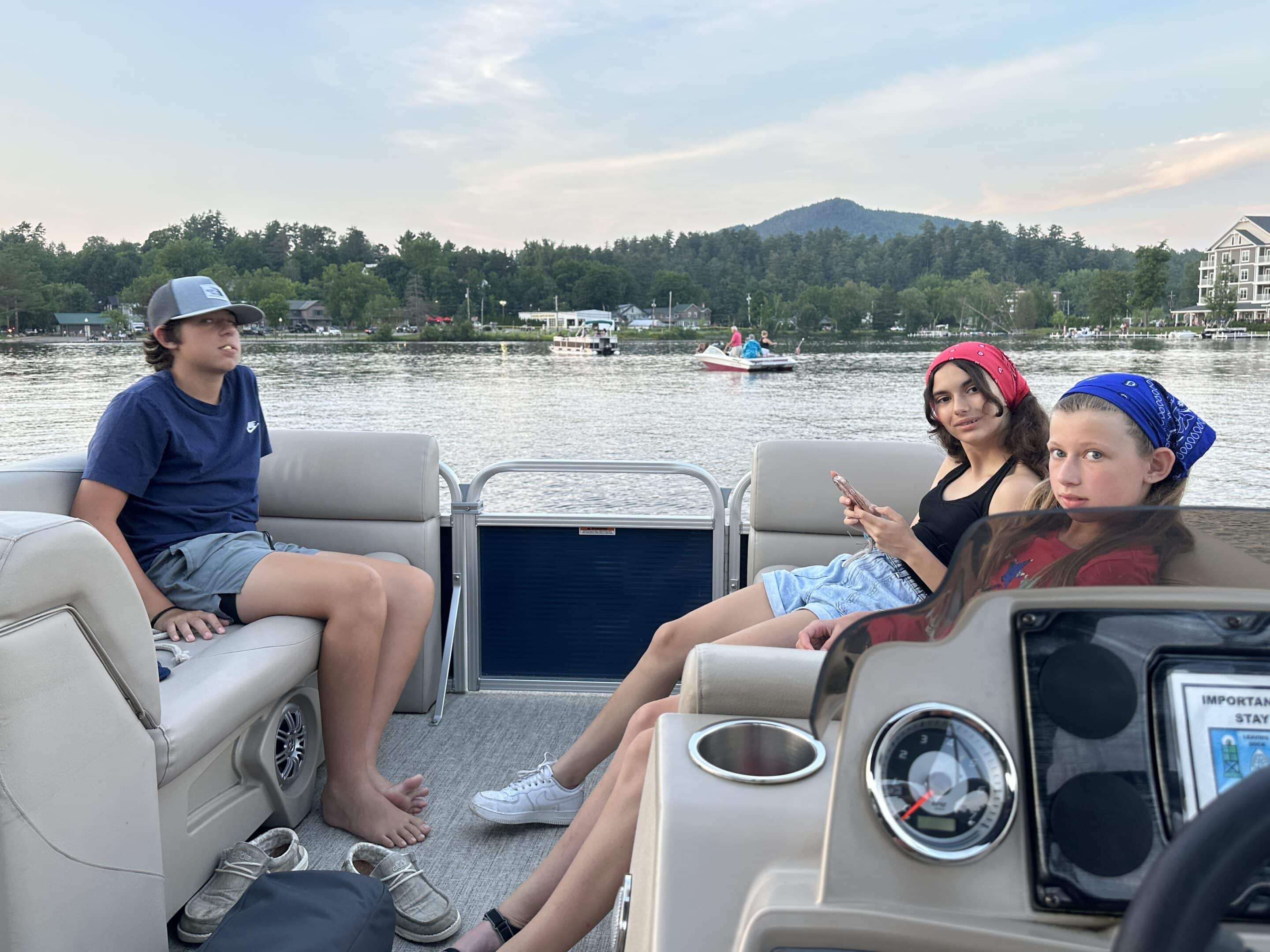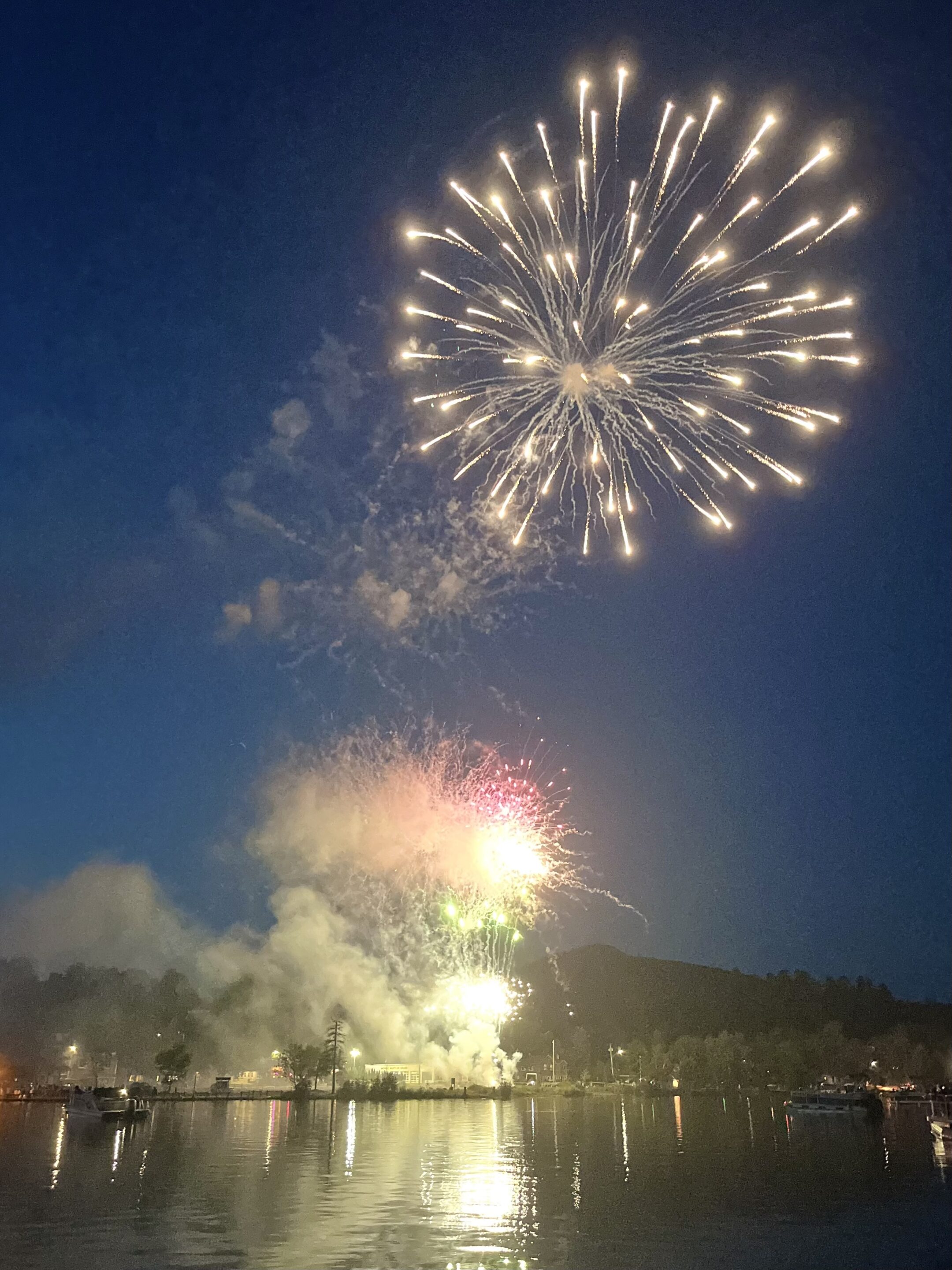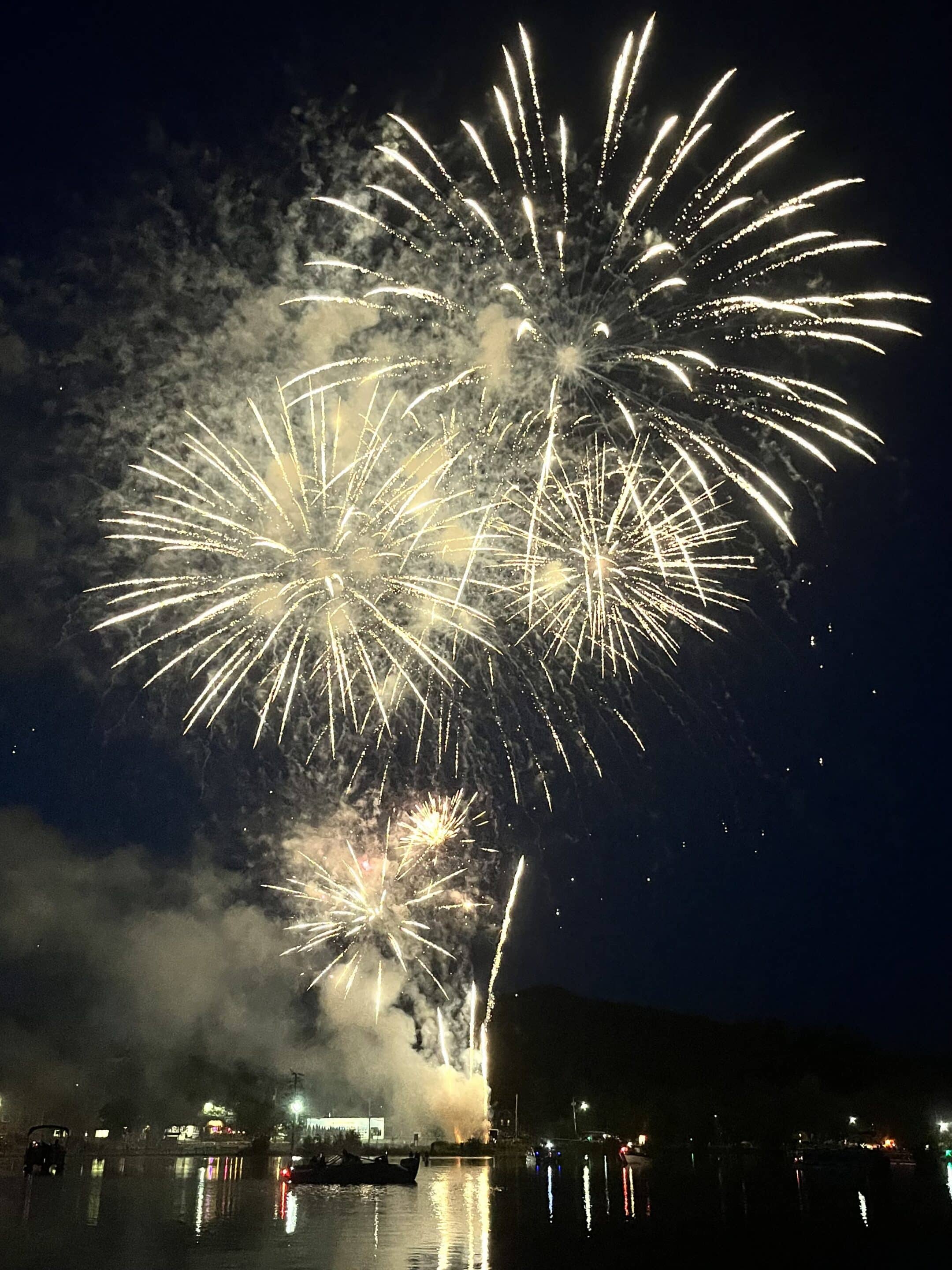 5-July – returned home.
General Commentary
Lodging and Location
The house was all that we expected and then some.  It was the perfect spot for us.  Secluded, NICE, mountain view, lots of trees, new birds, etc. – no regrets – I'd stay there again if I were to make another trip to Lake Placid.
I wasn't a big fan of Lake Placid.  It's too commercial for me.  With all the Olympics stuff and the crowds, it's a little too much when I'm trying to relax.  As I mentioned in the itinerary, we watched the fireworks at Saranac Lake.  Why? Because that town had more of a laid back, "this is where the locals hang" kind of vibe.  We were right.  The fireworks display was so good, I literally shed a few tears at the conclusion.  First time that ever happened.  Anyway, when I return to the region, I'll likely stay on Upper Saranac Lake or somewhere else close by.
Some Notes on the Fishing
My general commentary on the fishing is that I couldn't figure it out.  I trolled, vertical jigged, and dragged live bait through deep holes where there were a ton of marks on the sonar – nothing.  We picked up a few smallmouth in the shallows working swim baits and stick baits near shoals, points, and drop offs.  I also had a close encounter with a decent pike.  That was about it.  Maybe that's what I get for not doing research OR summer isn't the best time to fish this region.  Either way, the lack of action definitely DID NOT put me off from thinking about a return trip.  
The fishery is incredibly beautiful.  It reminds me a lot of Algonquin Provincial Park in Ontario, CA mixed with Georgian Bay, which is in Ontario as well.  It holds all the incredients of what I consider my favorite kind of place to fish – lots of rocks (mainly granite), coniferous trees, tannic water, and warmwater fish.  I will no doubt return to fish it some upcoming fall…during peak fall foliage no less.
Conclusion
It was another success.  As always, it was great hanging out with my bro Brian and his family.  If you look back at the Oklahoma and Arkansas trip reports, our previous trips were brutally cold and we always felt like we had to endure something.  That wasn't the case at all with this one.  The pace was chill – we were just happy to be in the moment, hanging out in a wild new spot.  Until the next one, hit the road folks!
Ryan