The Quest Continues
It's time for another travel blog. I'm not going to explain my position about travel during the pandemic in this piece. My opinion hasn't changed since my last travel blog (see this link). However, a new observation I'll add is that aside from the new federal mask mandate in airports/airlines, there seemed to be far more folks traveling these days.
Judge me all you want for traveling during the pandemic if that what makes you feel better. I'm firm on my position here so you're not going to have the effect you're hoping for. For those of you that are concerned about being judged/the "optics" of travel – don't be. I'm not a subject matter expert in the travel industry so I can't quote statistics but flights were full and the airports were too. Folks of all shapes and sizes, colors and creeds, ages and abilities, are traveling for recreation/pleasure as you read this.
Alright – enough proselytizing. Like I mentioned above, if you're interested in a deeper take on travel during the pandemic, tap here. The rest of this blog will cover how the nature of my travels has changed throughout the years, why that's relevant to you, and the highlights of our most recent adventure.
Adapting to Life's Little Changes
If you've been reading our blogs for awhile, you're aware of my goal to fish all 50 states before turning 50. Check out this blog if you're wondering why/how I came up with this goal and how my feelings about it have changed over the years. Or, you can visit this page if you're interested in knowing where I've been.
The biggest change since I embarked on this mission was the birth of my daughter a little over 10 years ago. Since I was in the Marine Corps at the time, she was born into a life where travel was a necessity. Hell – she was born while I was in Afghanistan and lived in 5 homes before turning 5! So yeah, she could/can travel just fine.
The problem was that she was too young to fish…effectively that is. Sure, I took her fishing around Buffalo, NY frequently, but finding a guide service in a new state that could accommodate a very young girl would have been tough.
More Options Opening Up
Up until recently, traveling to fish was something I did alone, with my wife, or with close friends. My daughter was too young to make a family angling adventure work. Nowadays, she has the coordination and listening ability to be able to fish well enough to where I don't feel like I'm placing a burden on a guide.
My daughter isn't super interested in fishing so she doesn't last very long with rod in hand but she's more than happy to be on a boat all day, chatting up the guides when the action slows down. Works for me! I've been pleasantly surprised that it works for the guides too. Check out this blog from last summer for some examples.
I'm taking this time to describe my daughter's progression because I'm sure many of you are parents with the same concerns when it comes to traveling with family to fish. Sure, every child is different, but I think most people underestimate their child's resiliency when it comes to experiencing the outdoors and traveling to do so. For the past year, most of your kids have been glued to devices so you're probably thinking that an angling adventure won't be stimulating enough to keep them occupied. Think again – it's exactly what they need and they'll love it – just like my daughter on our most recent trip.
Arkansas – The Natural State
Our Most Recent Adventure
In the spirit of keeping the family tight and enjoying life as a team, my family and my friend's family made a trip to Arkansas. This state has been on the bucket list for awhile – the White River regularly produces monster brown trout. In fact, a world record was caught there.
In planning the trip, my chief consideration was finding a guide service that would accommodate children (there were 3 kids between the ages of 9-11). Although I typically book fly fishing focused guides, that wouldn't work for this trip. We needed a guide service similar to mine – all experience levels, all tackle, all year. We found that in Cranor's Guide Service.
From Cold to Colder
Mother Nature made getting to Arkansas a challenge. We landed in between 2 winter storms that usually only happen once in a lifetime. Lots of snow and frigid temperatures made travel difficult but once we arrived in Bull Shoals, AR, everything was ok.
Although fishing in frigid winter weather is the norm for me this time of year, what happened in AR was clearly a shock to the region. Still – it didn't dampen the spirit of Donald Cranor and his team. We adapted to the tough hand dealt by Mother Nature and had a blast!
Memories Made, Friendships Strengthened, New Bonds Formed
For 4 days, we caught countless numbers of large trout and experienced consistent action every day. We even had our kids on the water daily – there was never a dull moment. All of them said it was the best trip they've ever had.
Guide services put their clients on fish – that's what we do. What sets a good outfitter apart from the rest is all the other things they do – great conversation, high quality equipment, and feeling like you're spending time with someone you've known for years. Donald and his team did all that and more.
The other awesome aspect of this trip is that my friend and I were able to get our families together for the first time. He's a close friend from my Marine Corps days who lives in Richmond, VA so forming a a little tribe hadn't been in the cards. Everyone got along famously. In fact, I'm sure meeting and spending time with some new friends made the trip particularly special for our families.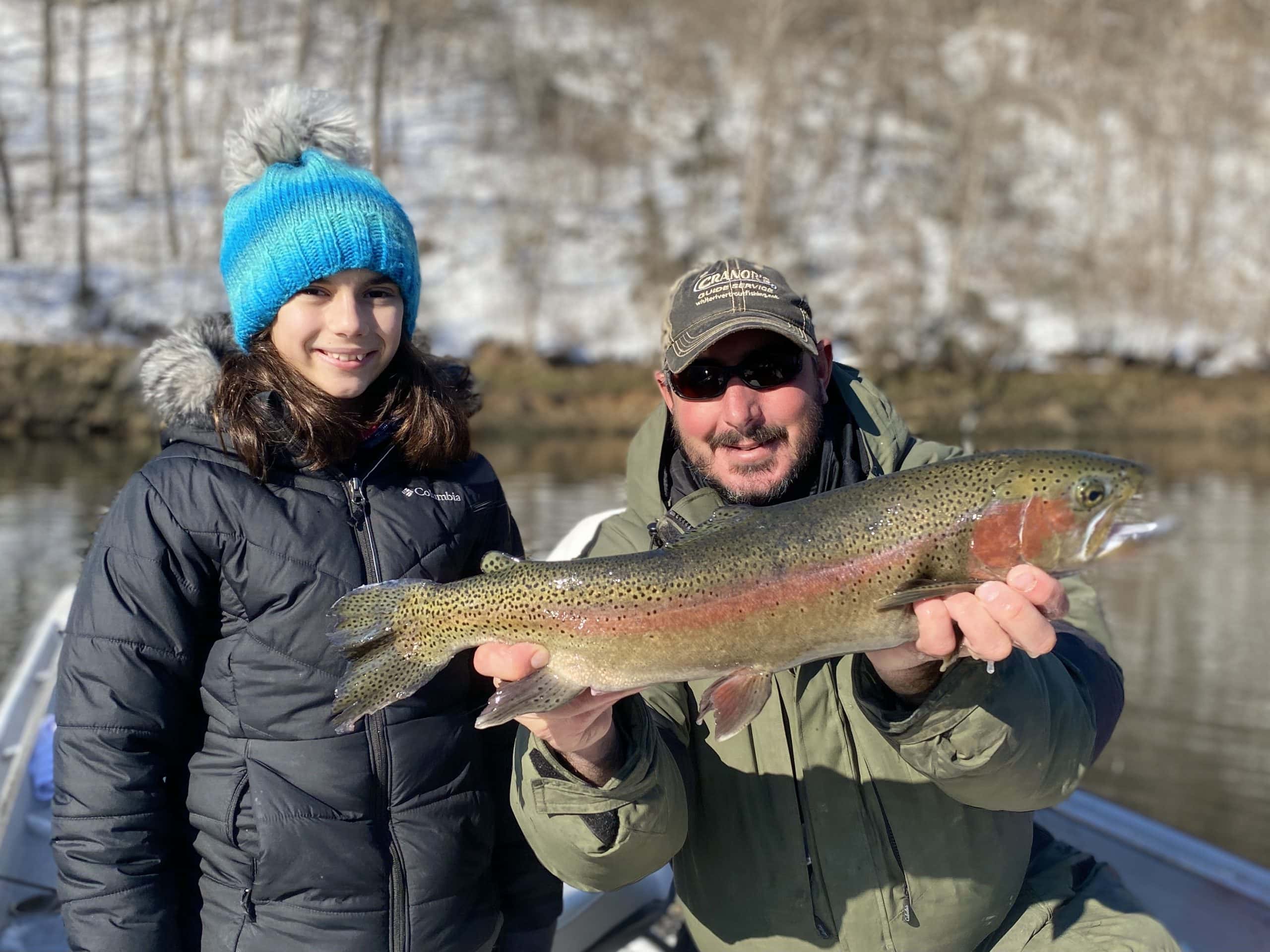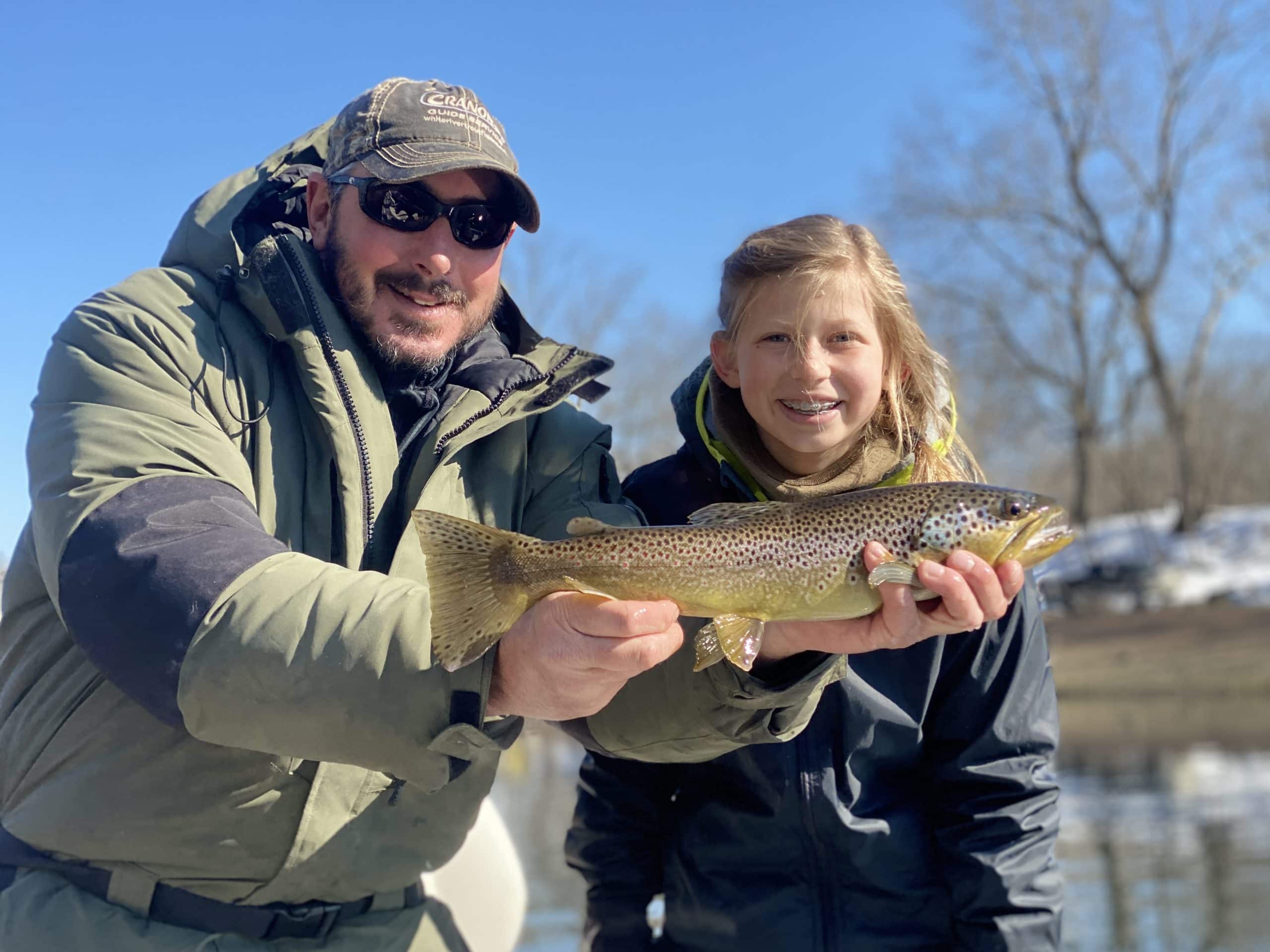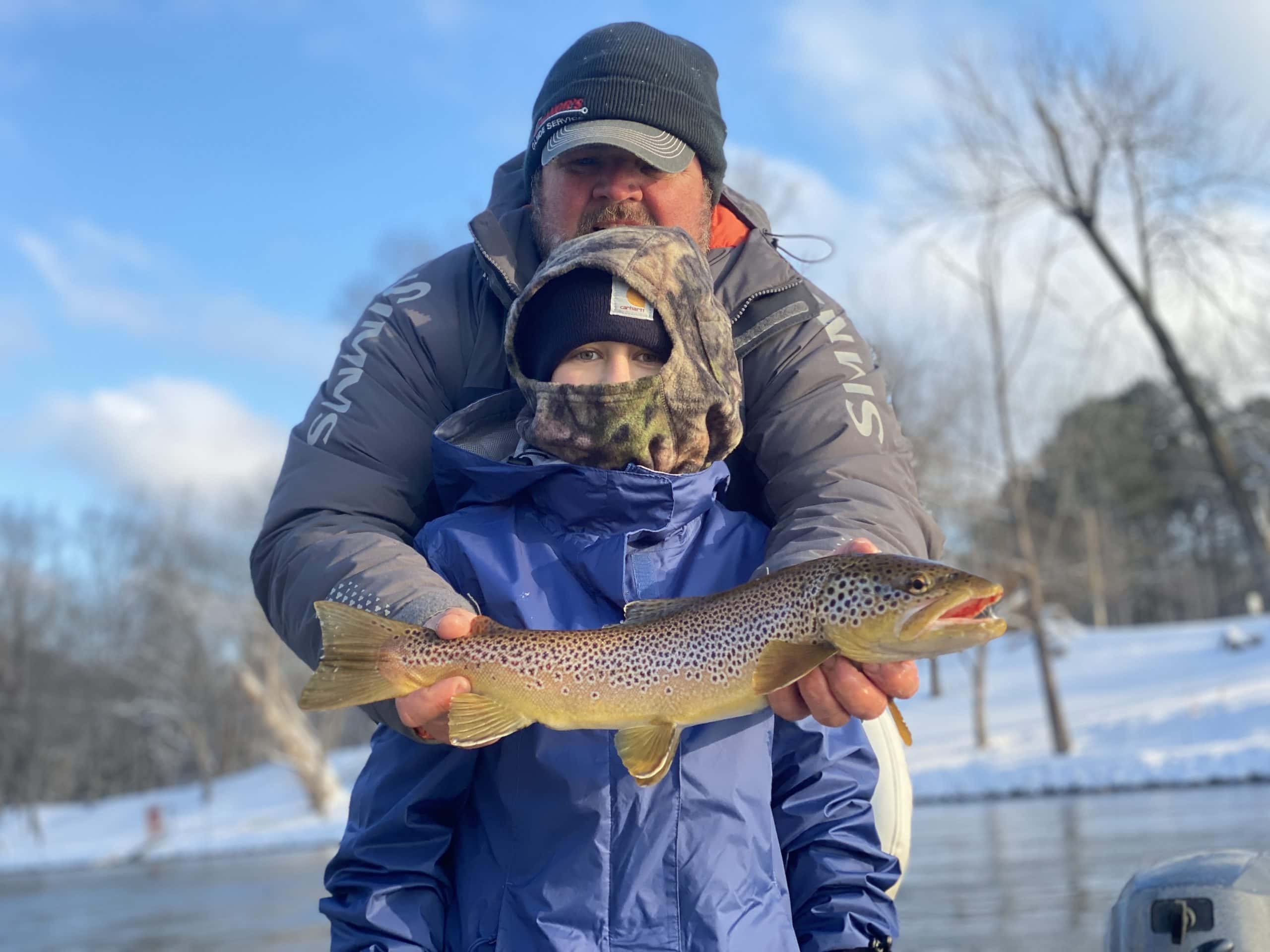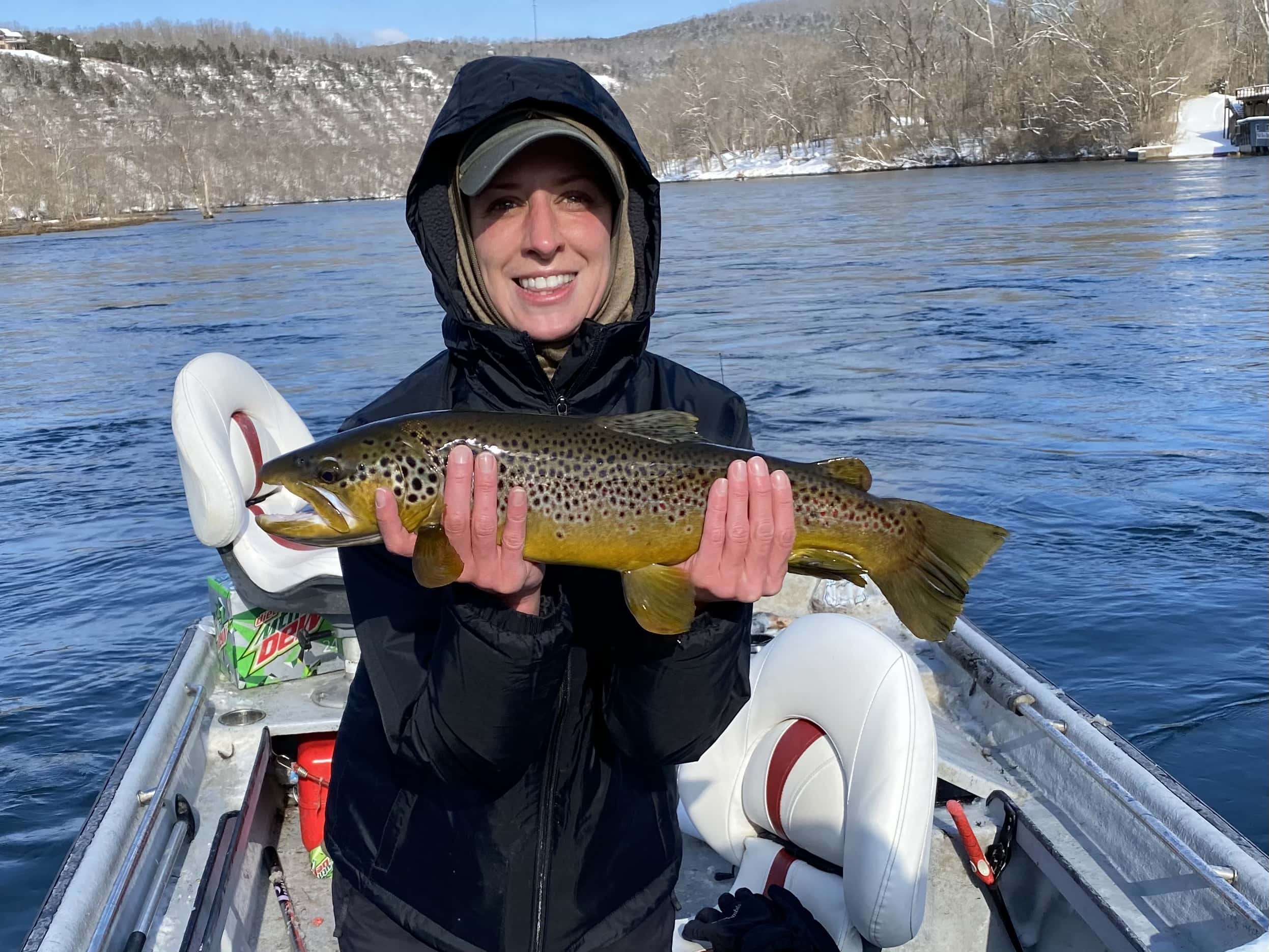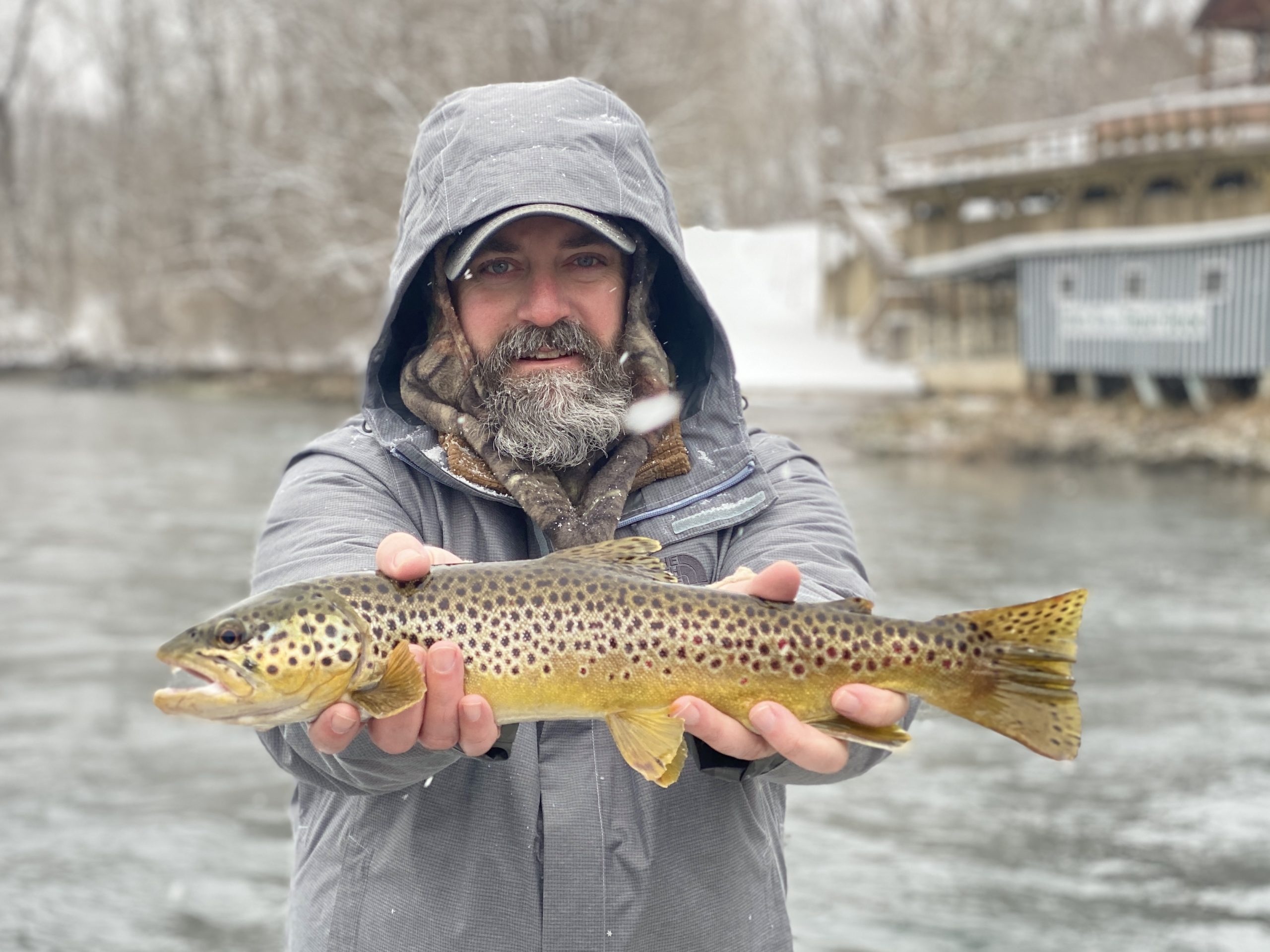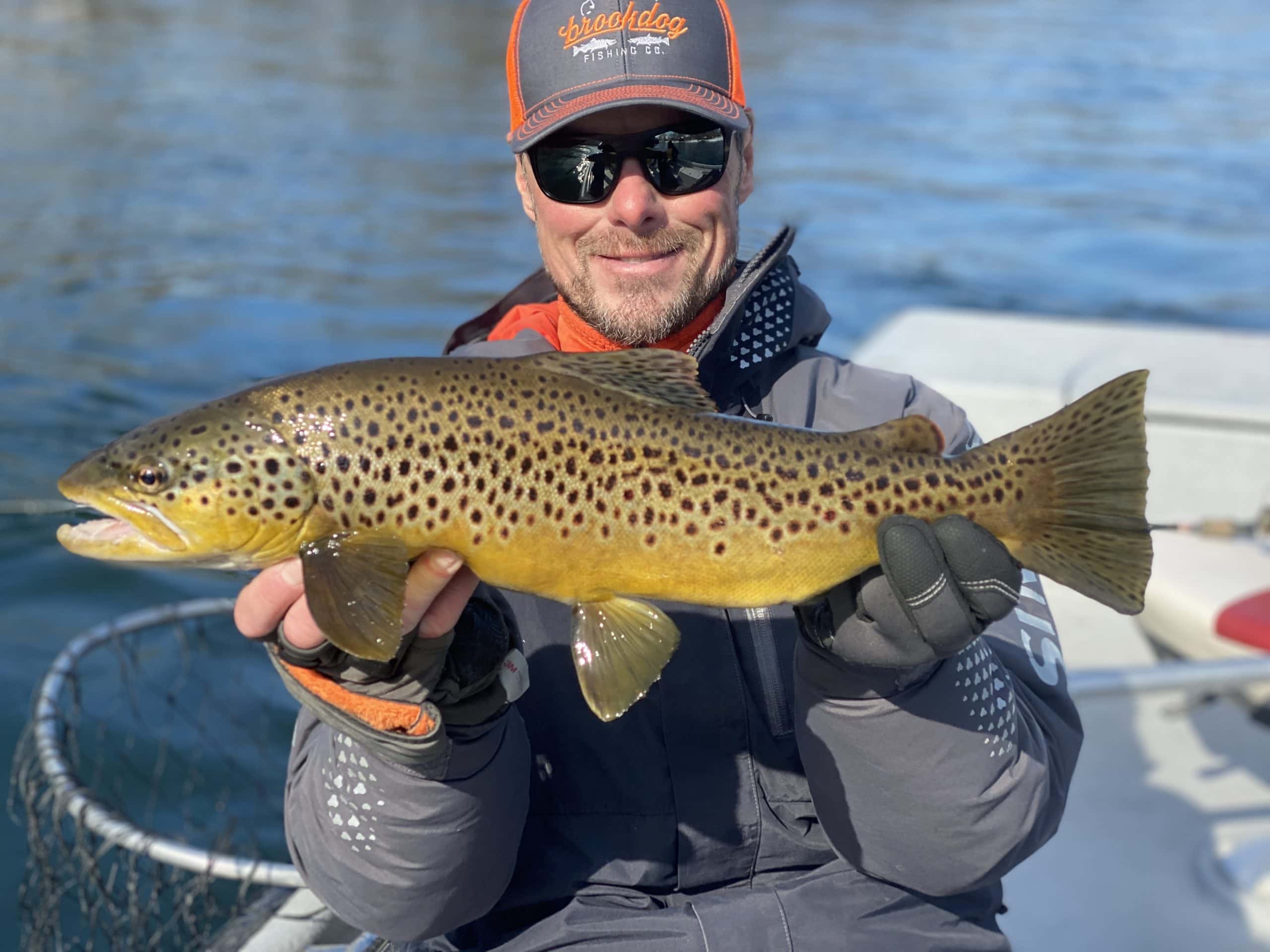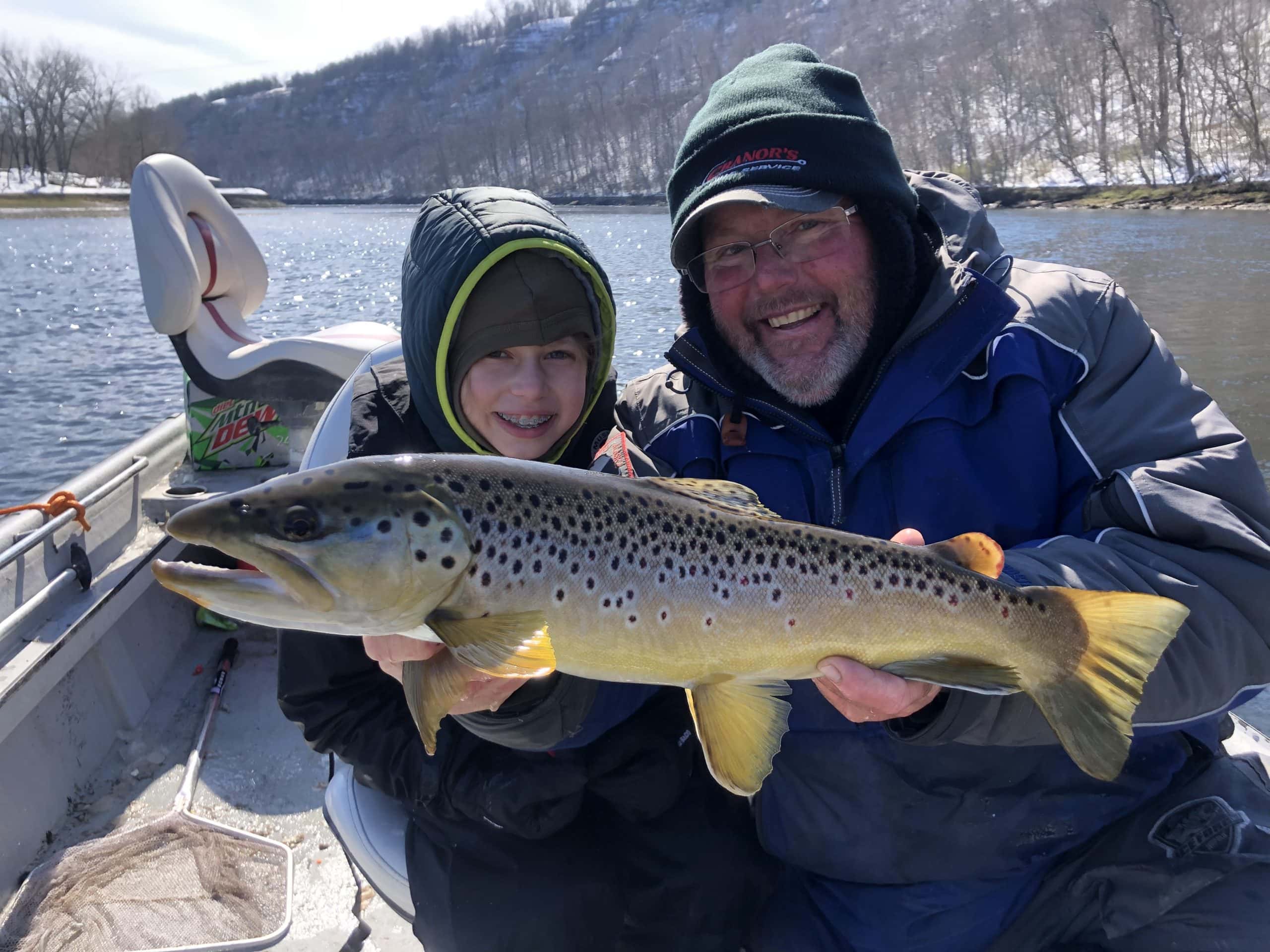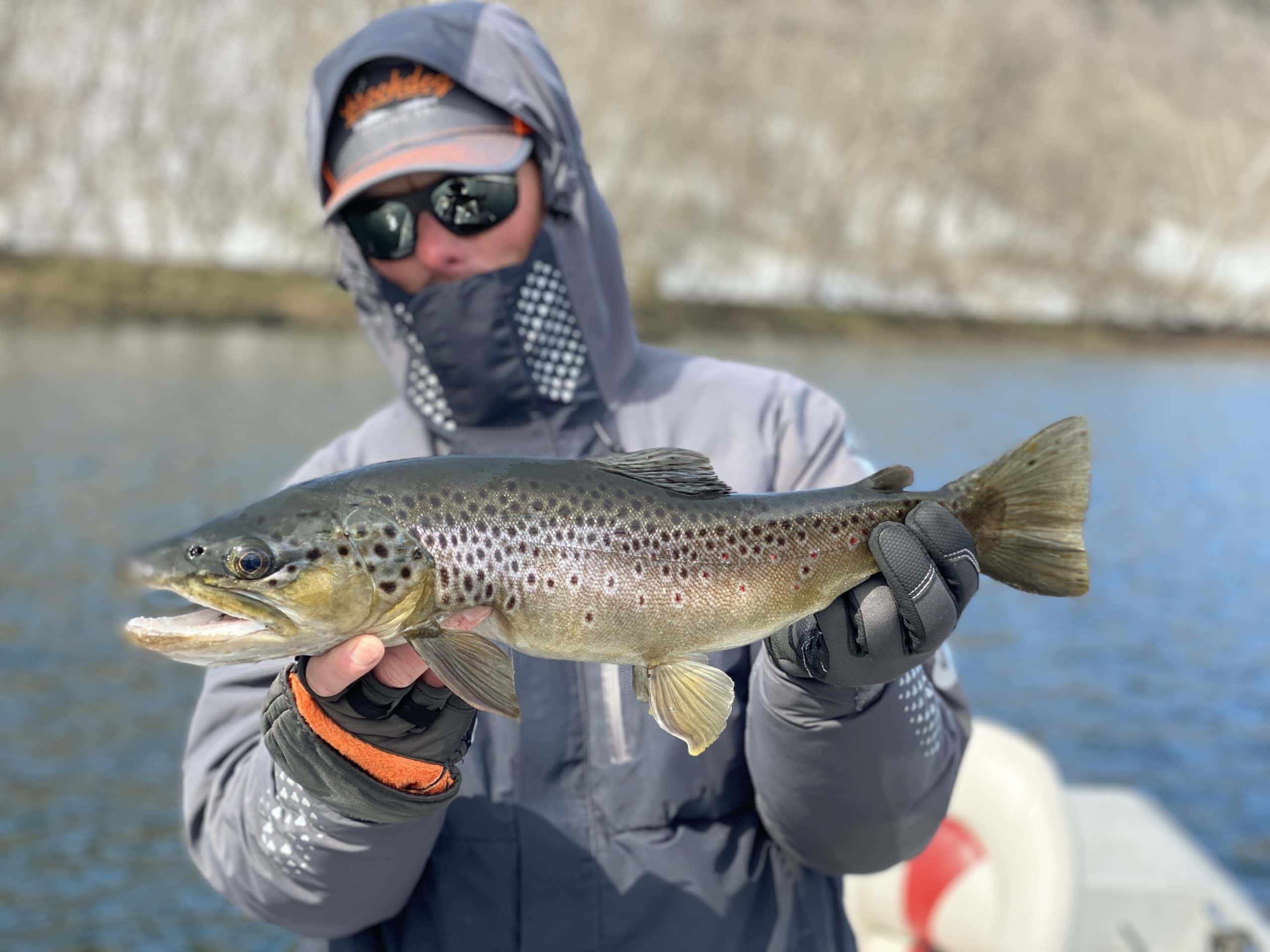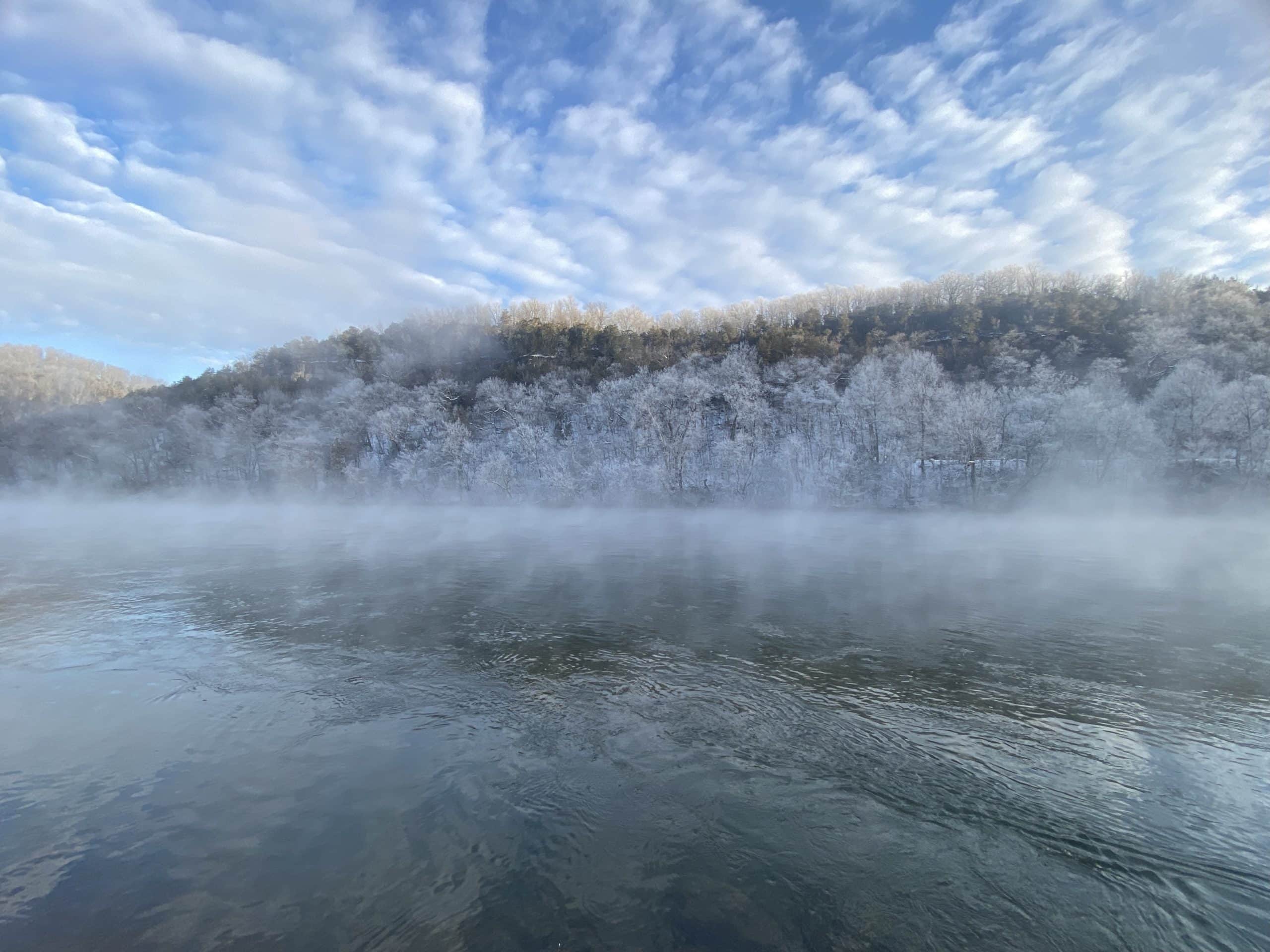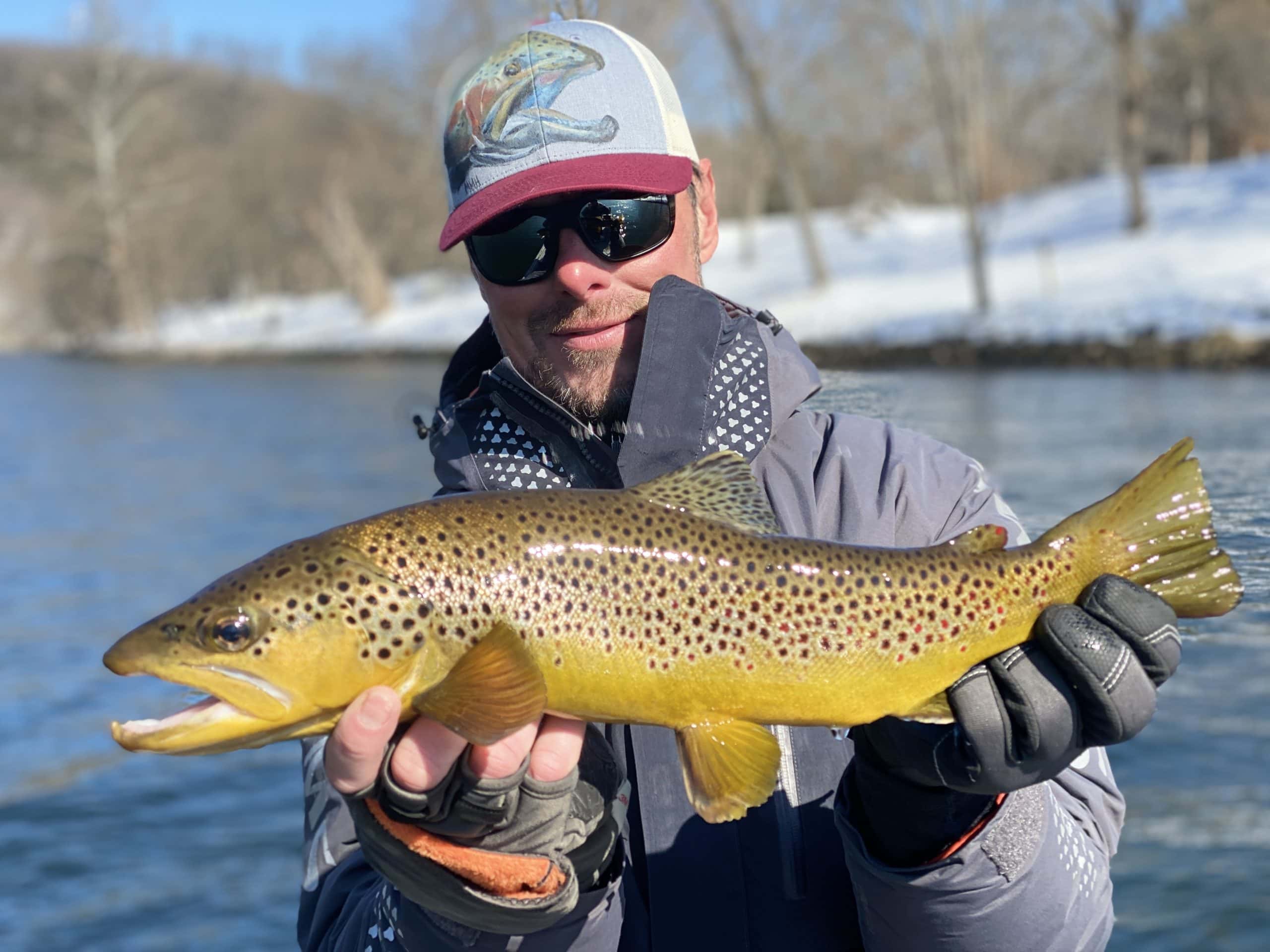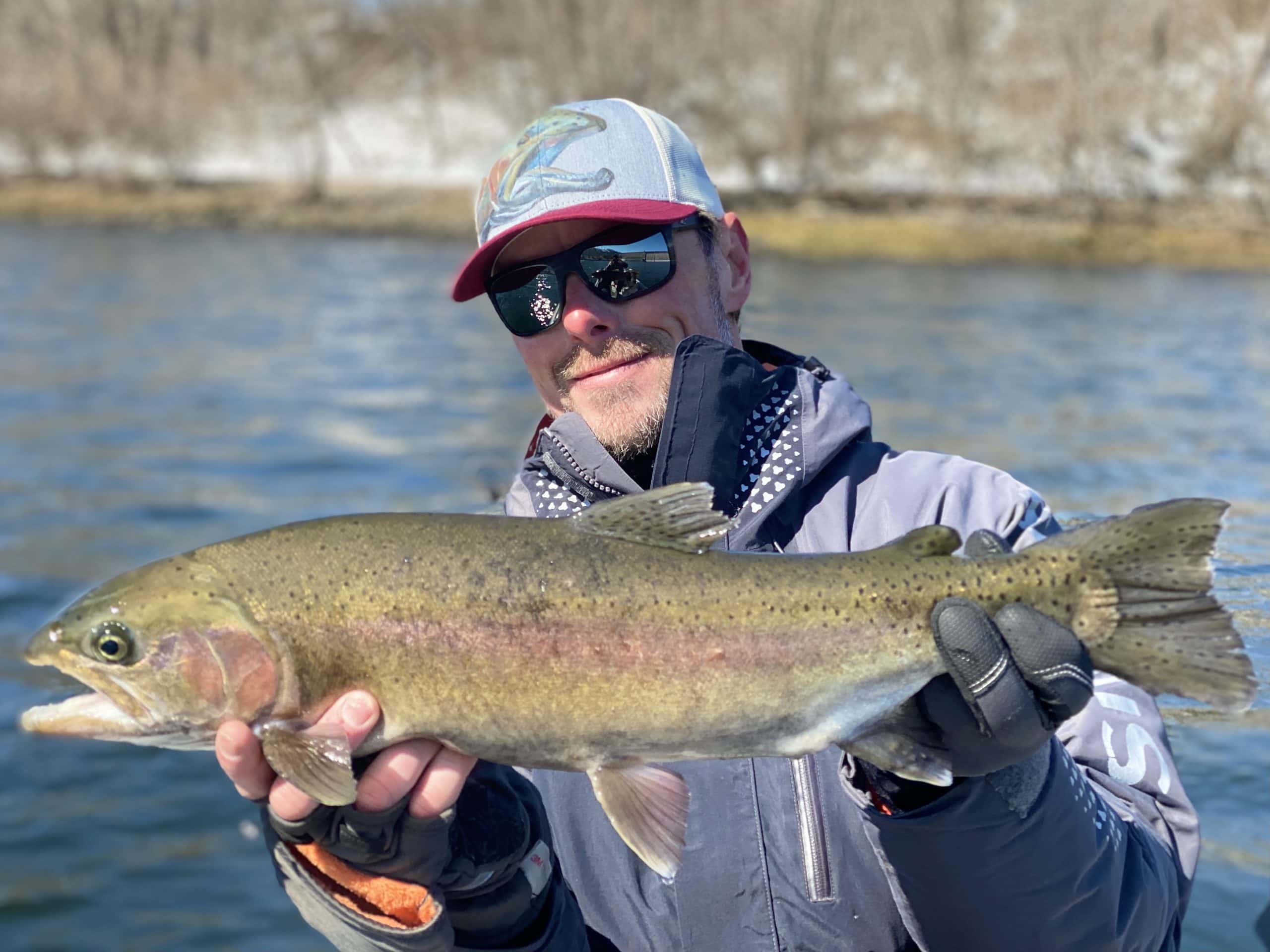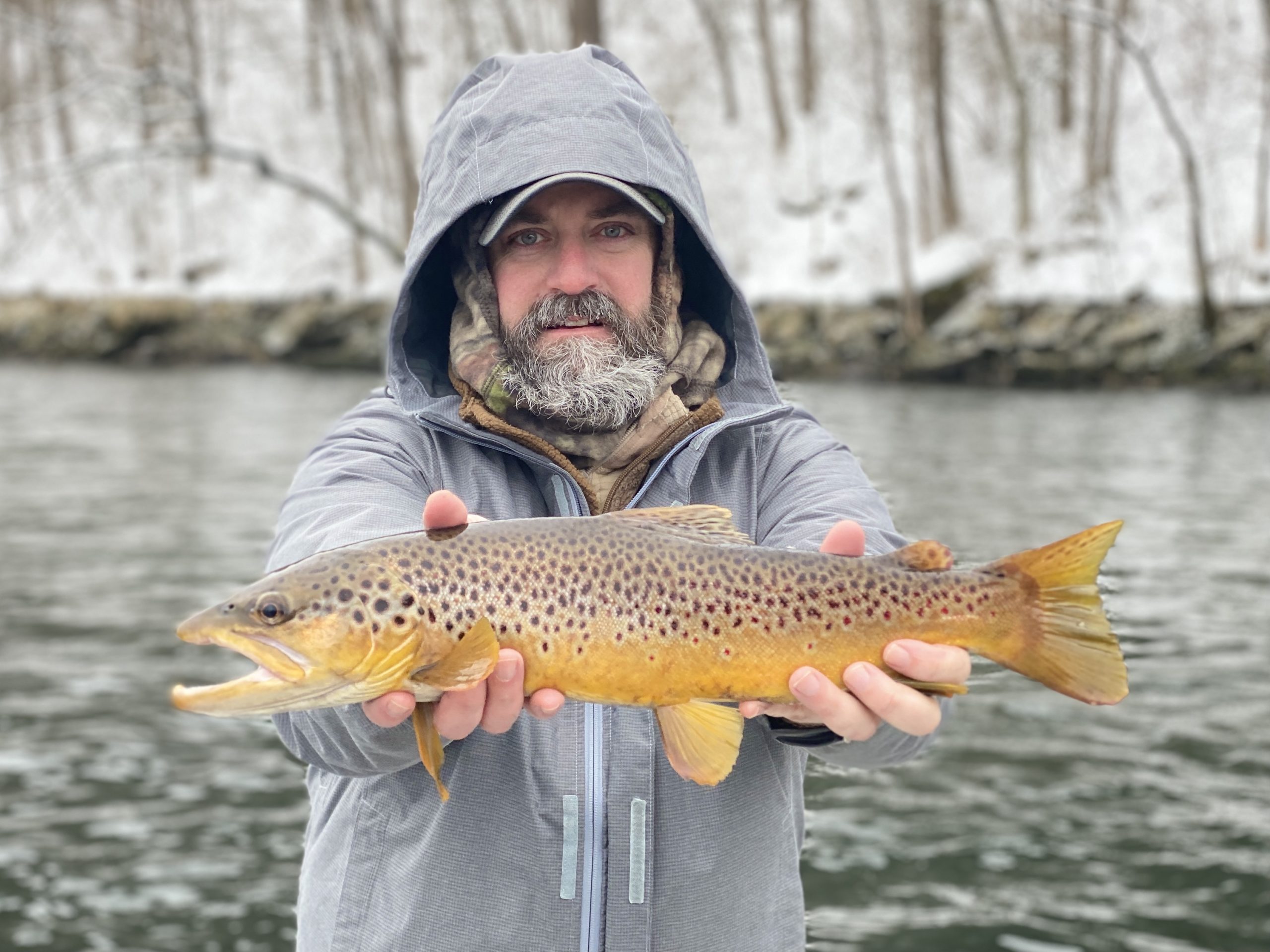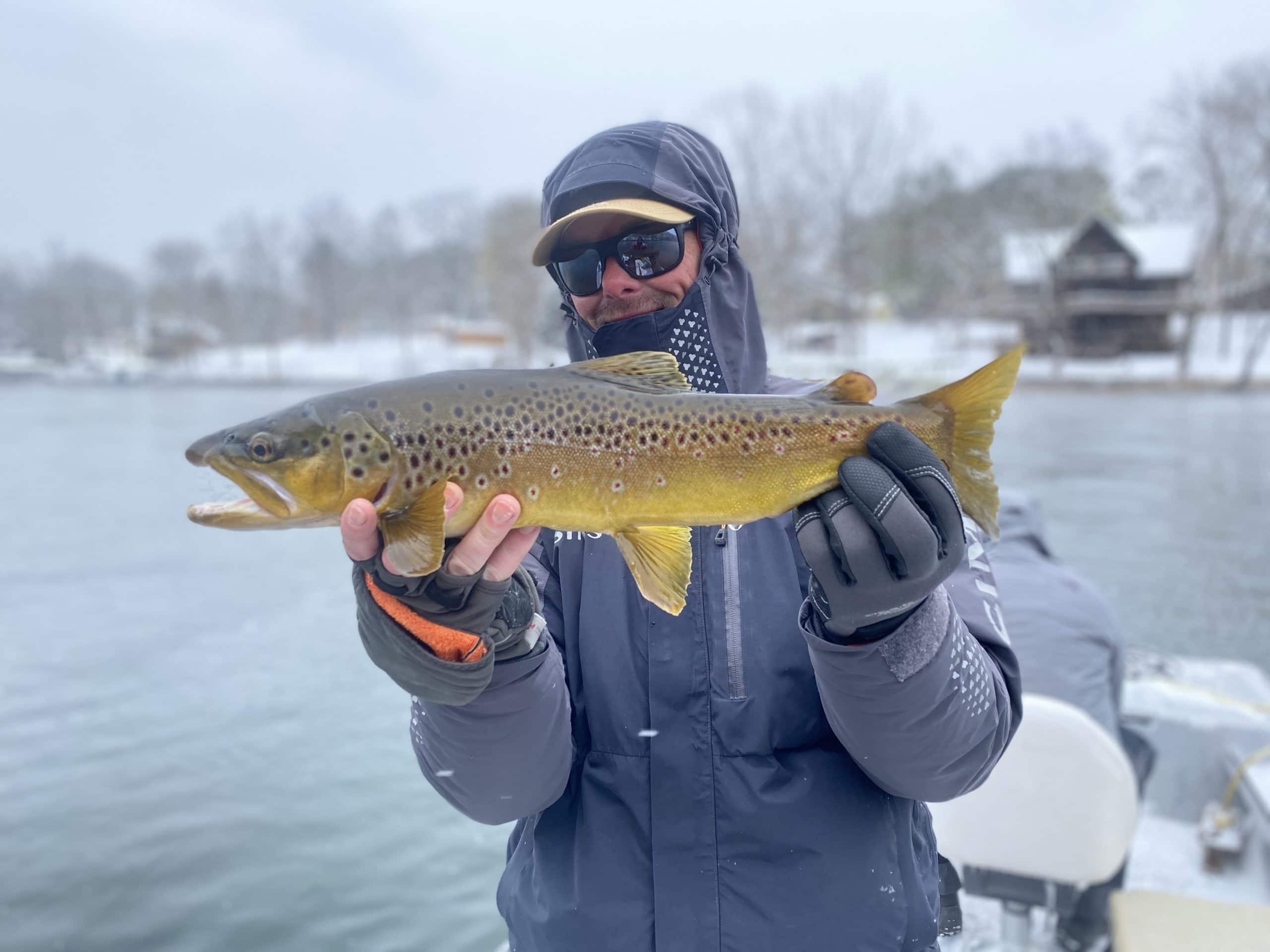 Conclusion
As our daughter gets older, my wife and I look forward to experiencing every spot in this country that pops up on our radar. The to-do list is long but it keeps us looking forward to exciting new adventures. Arkansas was an incredible time – and the first chapter in a long book of journeys we hope to write with our close friends and their families. Although Mother Nature isn't always accommodating, she always opens at least a little window of wonder that makes any hardship worth enduring. You just have to put yourself out there – preferably with those that are closest to you.