Mississippi – Spring Weather, Southern Hospitality, and a Series of Surprises
My wife and I just returned from a trip to Mississippi, Alabama, and Tennessee.  Mississippi was the focus, as it was one of the few states left on my 50 before 50 mission.  The fishing was fantastic, the people were gracious, the scenery was beautiful, and we couldn't have asked for better weather.  In short – Mississippi hasn't seen the last of me.  
Planning
I've been putting off going to Mississippi for as long as I've been on the 50 states before turning 50 mission.  For one, I had no idea what I'd do down there – I imagined that I'd fish something coastal – out of Biloxi, MS maybe.  Secondly, like what I mentioned in my Oklahoma trip report last year, Mississippi doesn't exactly attract northerners, let alone have a reputation as a tourist destination.
Last year, I had a client (now a friend) who fished with me for a few days.  Similar to me, he's an adventurer – he travels frequently to exotic locations in pursuit of fish and game.  We got to talking about the 50 before 50 mission and I asked him if he knew anything about Mississippi.  He told me that Grenada Lake was the crappie capital of the world – that giants live there in excellent numbers.  I remember thinking that I hadn't caught a crappie in well over 20 years – let alone a big one.  
A couple months after fishing with this gentleman, I guided a guy visiting Buffalo, NY from Mississippi on business.  He and I hit it off.  Turns out, he was a contracting specialist in the Marine Corps, and he took what he learned from that job and turned it into a very successful business as a civilian.  Of course, the 50 before 50 mission came up when we were on the water.  He told me there is some excellent largemouth bass fishing in MS and that if I ever made a trip down there to look him up.  I followed that offer up with something like, "It seems like fate that our paths crossed – you'll see me in 2023.  Just tell me the best time to go down there."  He said the first week of March would be optimal.  He also sent me the contact info for a largemouth bass guide in Alabama if I really wanted to cover some ground.  
Bottom line – I didn't do much research.  I imagined "getting through it" but enjoying time spent with my wife.  I wanted to be genuinely surprised by what we encountered.  That first client I mentioned referred me to an all-inclusive lodge on Grenada Lake.  The second client let me know where to stay when we made our way toward where he lives near Jackson, MS.  The guide in Alabama did the same.  
Itinerary
All I wanted to do was on this trip was to create opportunities for me to fish for crappies and largemouth bass, spend time with my wife, link up with a guy who's now more of a friend than a client, and take in a southern state with an open mind.  Here's what I came up with:
28-Feb – Travel – flew to Memphis, TN, rented a car, drove to Grenada, stayed here: https://www.grenadalakecharters.com/
1-2-Mar – Fished
3-Mar – drove to Jackson, MS, linked up with friend/client – Stayed here: https://www.ihg.com/staybridge/hotels/us/en/ridgeland/janss/hoteldetail
4-Mar – Fished in the morning with friend/client then drove to Florence, AL, stayed here: https://www.ihg.com/holidayinnexpress/hotels/us/en/florence/shefl/hoteldetail
5-6-Mar – Fished with David Allen Fishing on the Tennessee River
6-Mar (evening) – drove to Memphis, TN – stayed here: https://www.ihg.com/holidayinnexpress/hotels/us/en/memphis/memga/hoteldetail
7-Mar – Ate BBQ and poked around the city and Graceland in the morning.  Flew home afternoon.  
Execution
My wife and I departed on this trip less than 48 hours after returning from our family vacation to Florida.  You might think that's crazy – I agree – but that wasn't the plan at the beginning of the year.  If you read the Florida trip report, you'll understand.  
I'll let the pictures do most of the talking but I have to say – northern Mississippi and Alabama are freakin' gorgeous places.  I was pleasantly surprised by how beautiful it was.  Plus, according to all the locals, spring came a couple weeks early so everything was in full bloom.  After leaving an iced-up driveway back in WNY, I couldn't have been happier with the weather. 
Well, I'll add one caveat on the weather.  Overnight on 1-Mar and again on the morning of 3-Mar, the region got hit with a huge rainstorm that ultimately led to flood conditions throughout the Tennessee Valley.  That rain didn't prevent us from fishing, but it made the Alabama/Tennessee River portion of the trip a little grindy.  All that rain raised the water levels by a few feet.  That change in level and flow caused bait and in turn, the predators, to spread out making them difficult to pattern.   
A couple minor bouts of adverse conditions across a 7 day stretch in March is about as good as it gets.  As my wife and I enjoyed wonderful food and even better company at all our stops, I couldn't help but think how incredibly flawed my preconceived notions were about this part of the country.  I had so much fun that I'm considering making it an annual thing.  
Some Notes on the Fishing
Grenada Lake
The anglers down there are hooked on forward facing sonar – for good reason.

The water they fish is extremely muddy – like less than a foot of visibility most of the time.

 

All the guides we fished with were deadly with that tool.

 

Prior to the advent of this technology – they trolled spider rigs.

 

Fishing with forward facing sonar was a trip!

We used 16' rods with baitcasters strung up with braided line with a small jig on the end.

 

The guides would find a fish on the sonar, and I'd carefully lower the jig to the fish – you can see that on the sonar too.

 

Once the fish saw the jig, it'd drop down below it then hammer it – and you can watch all this on the screen.

 

Damn, crappies can thump a bait.

 

Accommodations at Grenada Lake Charters were excellent – great food and lodging.

I can't imagine traveling to fish Grenada and NOT staying there.

Here is a link for more details about the area –

Grenada Lake (army.mil), MDWFP – Grenada Lake
 
Madison, MS

Rolling hills, pines and oaks in abundance.  Lakes and ponds everywhere.  Wildlife viewing 'til your heart's content.

While fishing with my buddy, I recorded over 30 species of birds in less than 20 minutes.

 

Many of the lakes and ponds in this area are privately managed and in turn, have healthy populations of fish – mainly crappies and largemouth bass.

If you are lucky enough to know someone who can take you fishing on one of these little gems, you're in for a treat.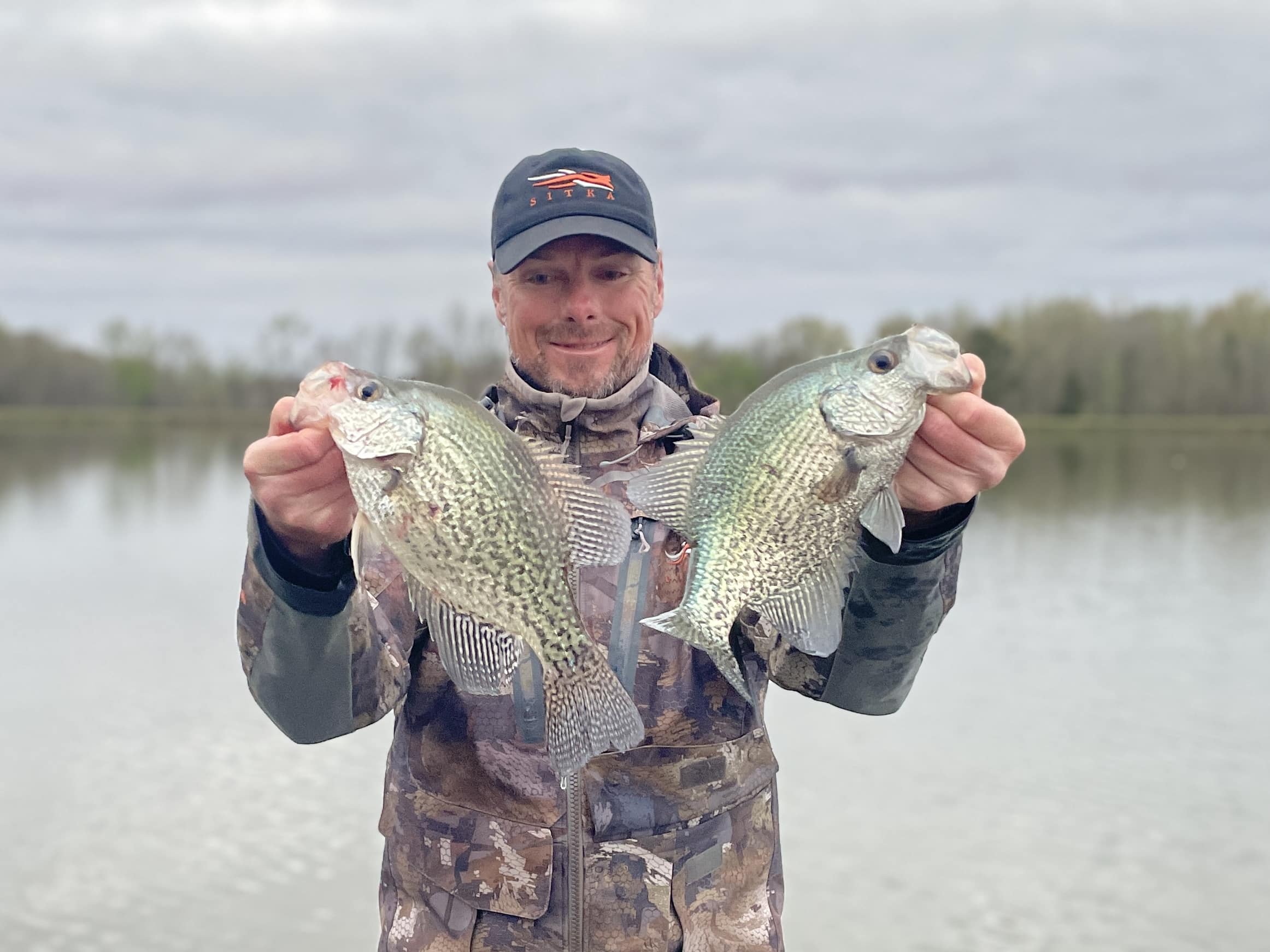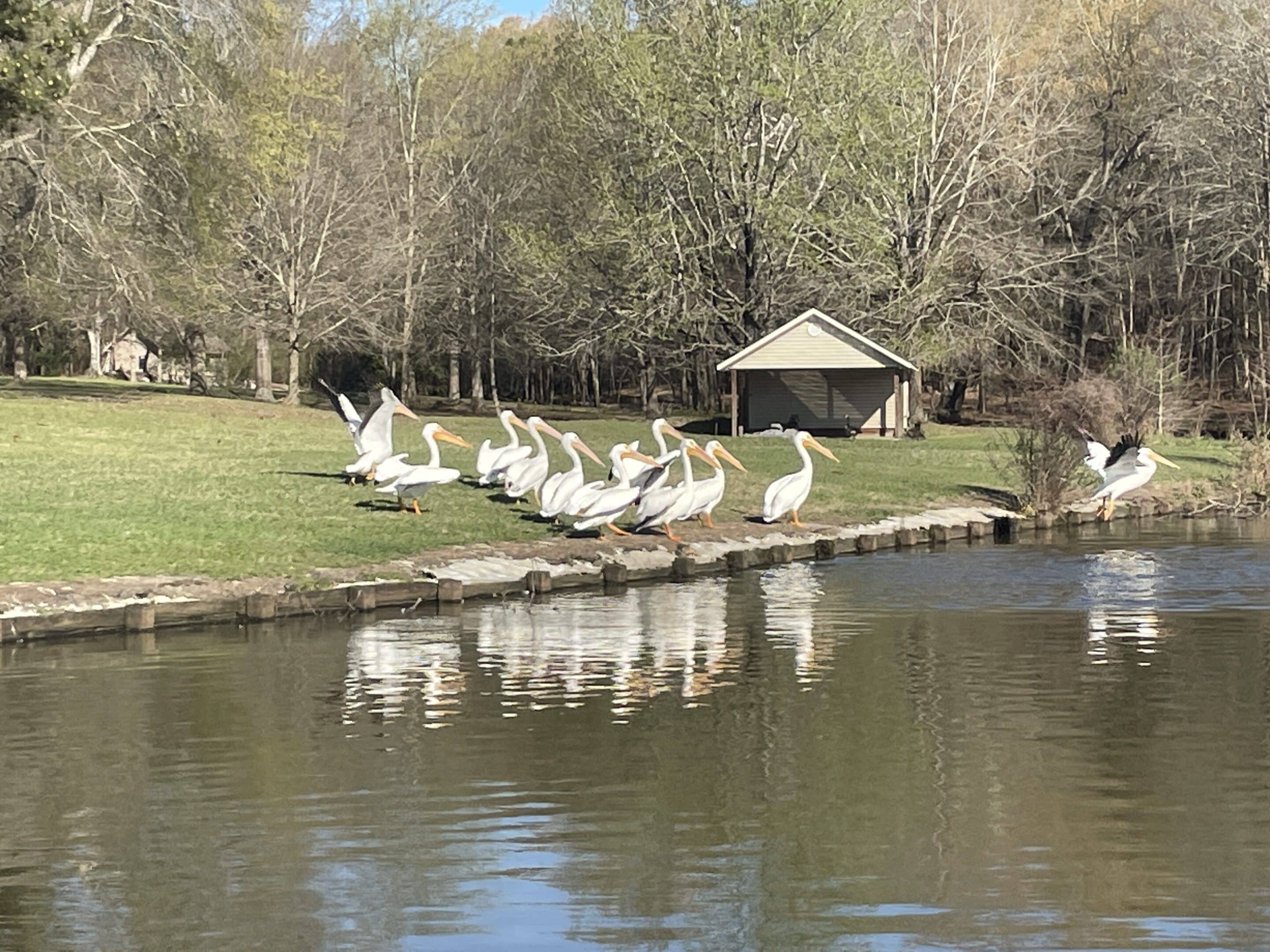 Tennessee River in vic of Florence, AL
Huge body of water bordered by cliffs of sedimentary rock.
Although the region is fairly populated, the land bordering the river remains heavily wooded, giving it a remote vibe.
Wildlife is in abundance – similar to Madison, MS in the number of bird species with the addition of a half dozen or so waterfowl.
Great mix of game fish to pursue including largemouth bass, smallmouth bass, hybrid stripers, blue catfish, and channel catfish. I caught all of these plus a couple of freshwater drum for good measure.
Dave Allen is an excellent guide. As a former tournament angler turned charter captain, he's got that river dialed.  Plus, he's a blast to spend time with.
Here's a link to more info about the river About the Tennessee River Valley | Tennessee River Valley (tennesseerivervalleygeotourism.org)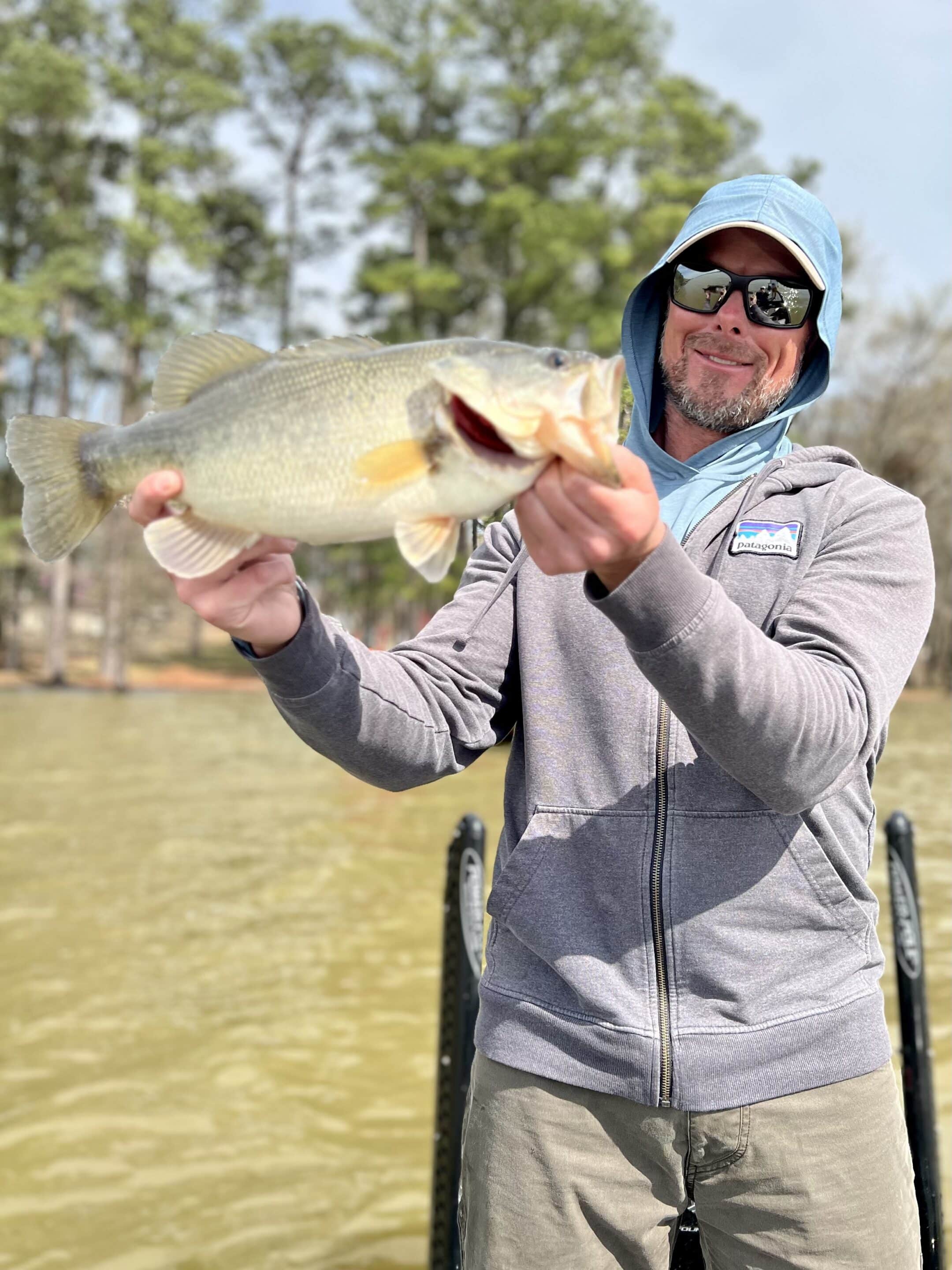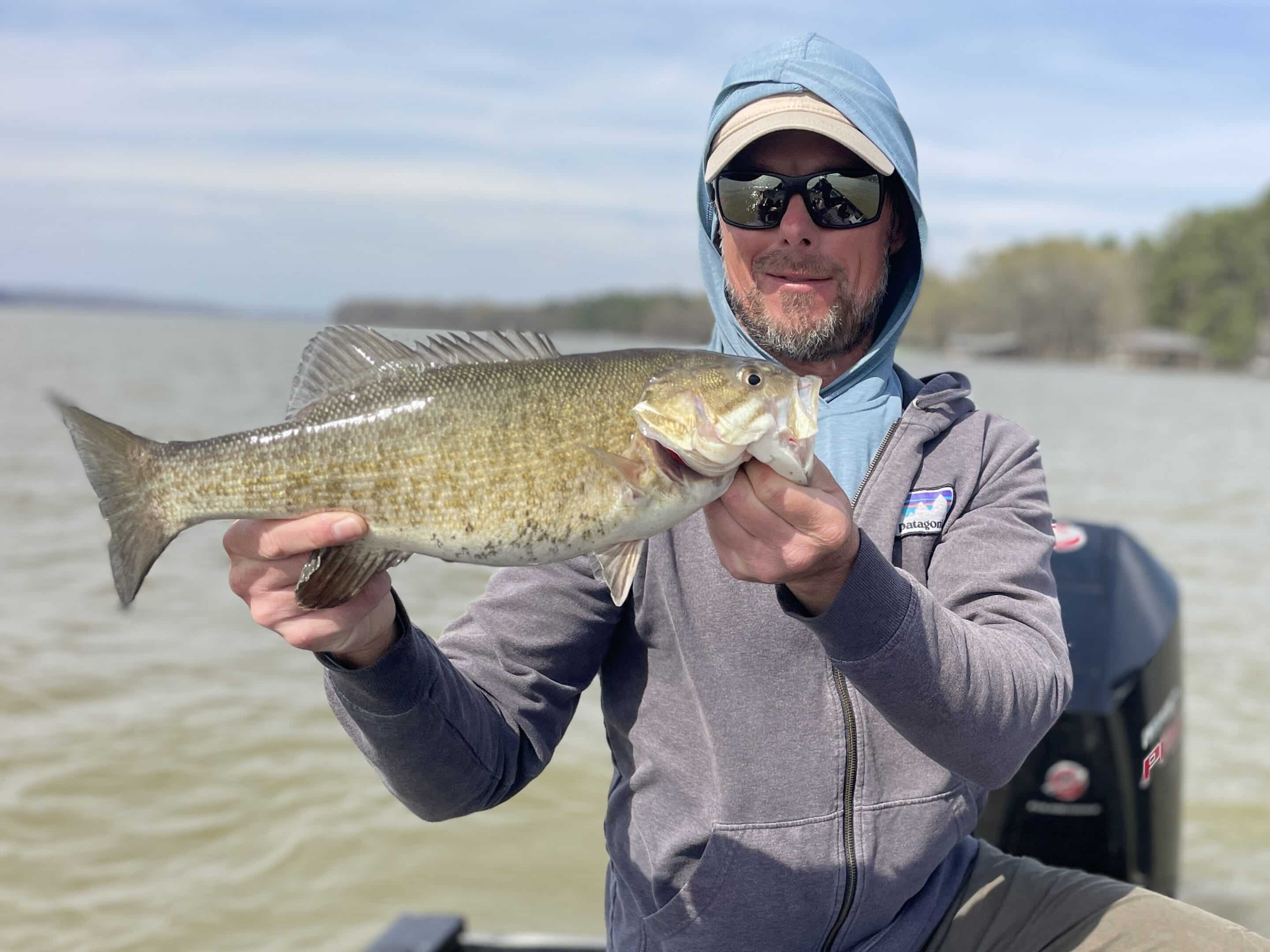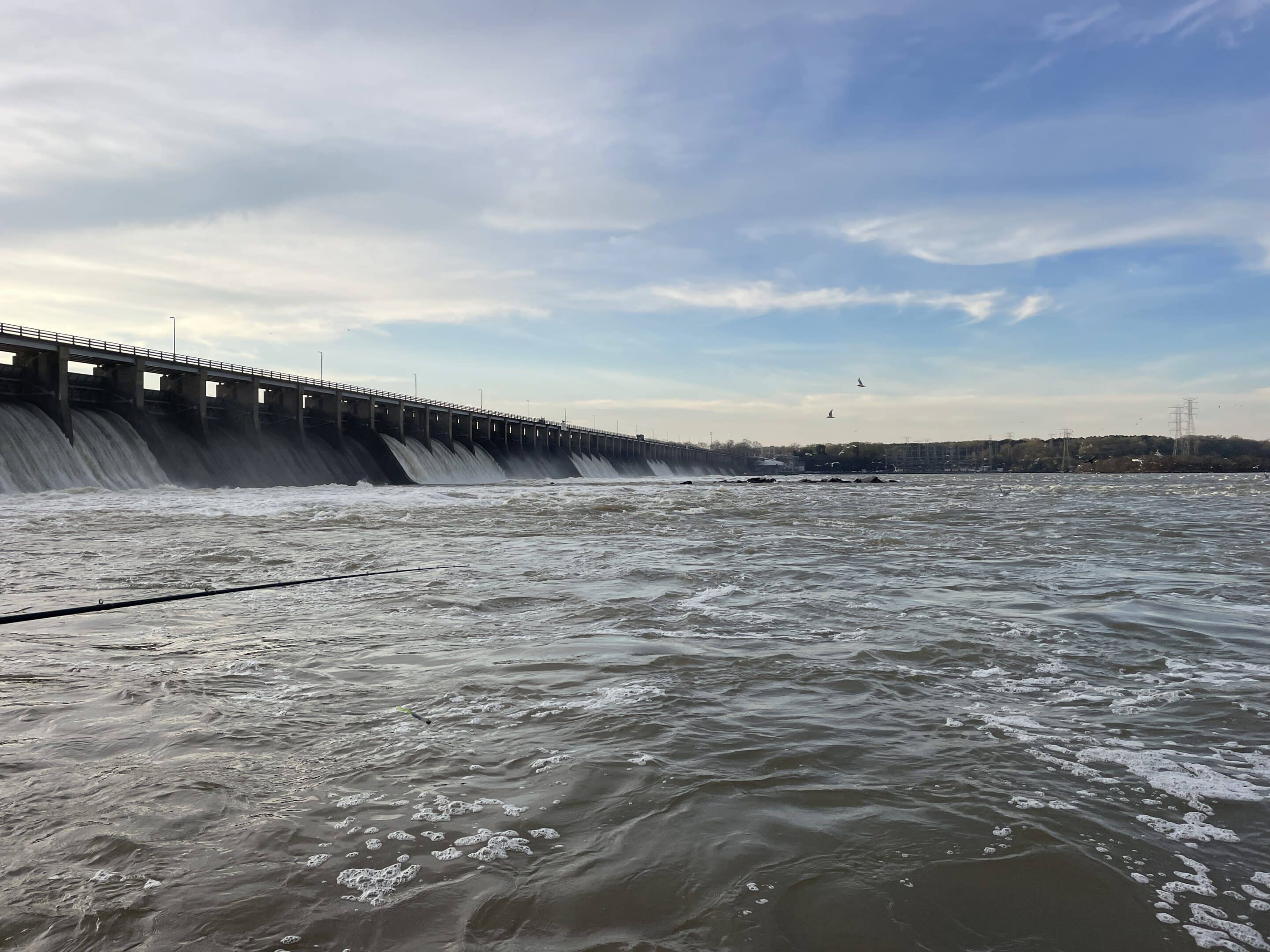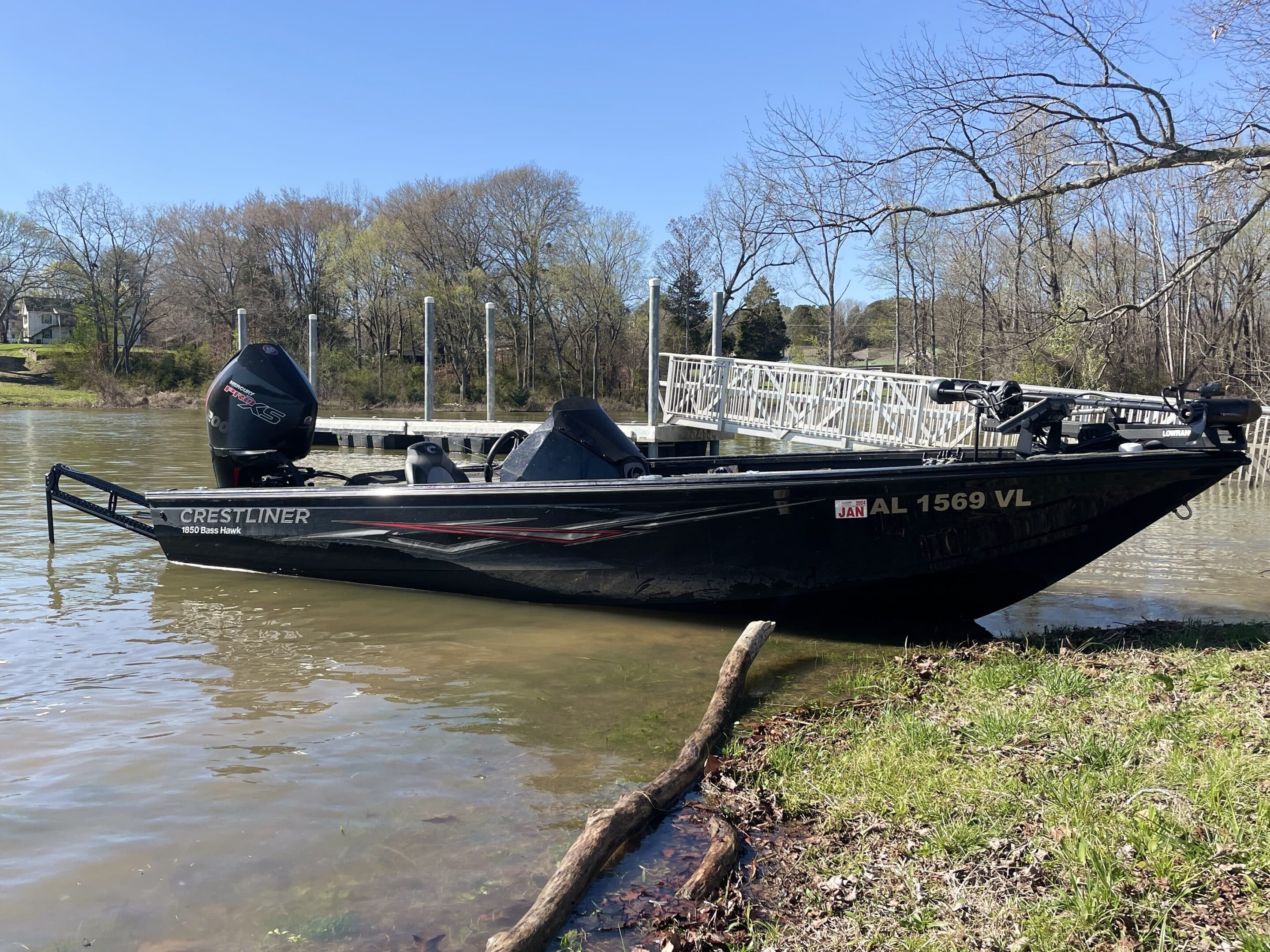 Conclusion
I couldn't be happier about this trip. It was the first trip in years where it was just my wife and I and both of us loved it.  As I've mentioned in all of my trip reports over the past few years, there's always something wonderful to see and experience in every state in our country.  Although you likely have some preconceived notions about certain regions or states, I encourage you to challenge those thoughts by travelling to those areas and experiencing them first hand.  Thank you to everyone we met down there – you'll see me again.
Here are a few more helpful links:
Plan Your Trip – Visit Mississippi
Alabama's Official Travel Guide – Alabama.Travel – Local Tips for Your Alabama Vacation
Madison The City | There is something special about Madison the City.
Visit Florence – Official Travel Guide for Florence, Alabama (visitflorenceal.com)